It's 2022, and the term "gamer" no longer refers to teenagers playing video games in their parent's basements. Gamers are all around us, thanks to the explosion of game formats, genres, and platforms. Roughly 40% of the world's population admits to playing some kind of video game. The typical stereotypes of people who partake in this hobby are far from reality; 70% of gamers are over the age of 18, 46% of gamers are female, and only 2% play out of their parent's basements (actually, we made that last stat up). Especially after the pandemic, the gaming industry has boomed and it is expected to keep booming. As online games continue to rise in popularity, marketers are recognizing the potential of advertising within gaming platforms, otherwise known as in-game advertising.
While players may have a knee-jerk reaction when they hear the term "in-game advertising," the practice has proven extremely successful for brands. For example in 2009, Microsoft promoted Bing in a series of games, including NBA 2K10 and DJ Hero. After their first exposure to the ads, the percentage of gamers visiting and searching Bing increased by 108% according to Microsoft. Surprisingly, two-thirds of the gamers who visited Bing after seeing the ad were visiting for the first time. According to a recent study conducted by Vantage Market Research, the global in-game advertising market size is forecasted to reach USD 12.35 Billion by the year 2028. While in-game advertising (IGA) can include banners, video ads, audio ads, or mini-games, the most popular types of IGA are static ads, dynamic ads, and gamevertising. When it comes to reaching your target audience with in-game ads, the most important factors are picking the right format and gaming service to deploy ads on. Let's quickly deep-dive into some of the options, and take a look at some of the games that reach wide demographics. 
Video In-Game Advertising
It's no surprise that video is a key format for digital advertising; dynamic, engaging content fits perfectly with what users now want to experience. When it comes to using video in games, there are multiple different ways to present short, impactful content. There are pre-roll videos, which pop up a few seconds before the gaming experience starts, and there are also rewarded videos that will give the player a reward for sticking around to watch until the end.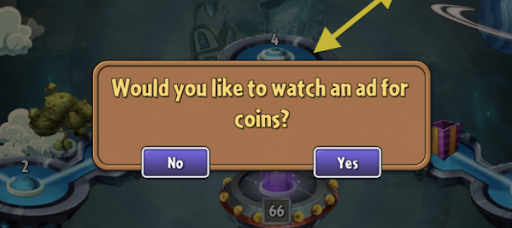 Native In-Game Advertising
Native in-game ads are arguably the most innovative in-game advertising formats of all. A brand's key message can be directly integrated into the video game itself, creating a non-intrusive advertising experience for the user. For example, there could be an advertising banner in a sports game applied along the playing field, mimicking how the ad would appear in real life. This way, the user is exposed to advertisements in a way that does not pause or delay their playing experience whatsoever.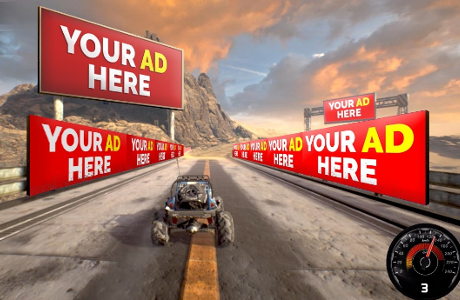 Audio In-Game Advertising
Audio is another form of advertising that has risen in popularity over the past few years. The music streaming platform Spotify recently released a study that showed that streaming from gaming consoles went up 61% in 2021, compared to the year before. High-tech gaming consoles such as Playstation and Xbox now include a dedicated music app, which is where in-game ads can be utilized. This format is another non-intrusive strategy that does not inhibit the game.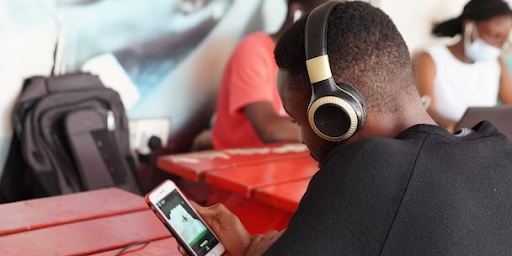 Picking the Right Game
From esports gamers to social gamers and casual gamers, the gaming target audience is highly diverse and offers great market potential to companies. The decision on whether to include ads is ultimately up to the game developer, so you're less likely to see a promotion for Mountain Dew or Takis in big titles like Call of Duty or God of War. But smaller, independent games—especially those that utilize the free-to-play model—are likely to embrace in-game advertising. Here are a few options of popular video games that reach a wide demographic that could be a fit for your next in-game ad. 
Candy Crush Saga

This popular mobile game has over 250 million users to date, with the average age range of players falling between 25 to 45 years old. The gender split is pretty even, with 46% of players being male and 54% being female. The most popular type of advertising within Candy Crush is a video and/or rewarded ads. 

FarmVille 3

Another mobile game that originated through Facebook, FarmVille 3 is one of the top-grossing games amongst middle-aged adults, particularly females. In 2022, the third rendition of FarmVille reported over 200,000 downloads. 

Words With Friends 

A mobile game that has maintained popularity amongst older generations since 2009, Words With Friends has at least 170 million registered users. 
If you're looking to bring your digital marketing and advertising strategy to the next level, contact Bluetext. With award-winning creative services, video and digital capabilities the possibilities are endless.