It's that time of year again, the temperatures are dropping, pumpkin spice is wafting, and everyone is abuzz with excitement for the upcoming holiday season. The official kickoff to fall festivities and peak holiday season is the one, the only: Halloween. While most associate Halloween with childhood tricks and treats, or perhaps the hoarding of their favorite candy bar, in reality, Halloween offers so much more. It's a holiday often favored by creative minds and those who love a good theme, the perfect recipe for businesses excited to get behind the celebrations in an array of ingenious ways.
One of the rapidly rising trends in Halloween celebrations over the past few years has been brand-based costumes. Consumers have taken costume originality to new heights with creative takes on their favorite brands, advertising campaigns, or company mascots. As strong supporters of brand awareness and creative costumes, Bluetext breaks down our favorite brand-inspired Halloween costumes and makes predictions of what you can expect to see taking the streets by storm. 
Starting out strong, we have fan-favorite insurance characters Jake from State Farm and Flo from Progressive. This dynamic duo has taken off in recent years! Many people have further emphasized these advertising campaigns and commercial spots with their costume interpretations. What we love about these costumes is their ability to act as free advertising. While State Farm and Progressive are undoubtedly spending millions for commercial placements, the characters have won the hearts of Americans to the point that consumers are offering themselves free advertising over the course of the Halloween season.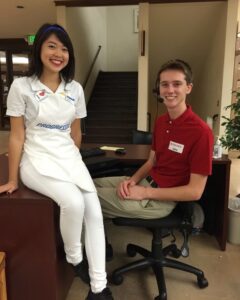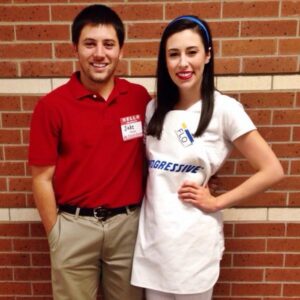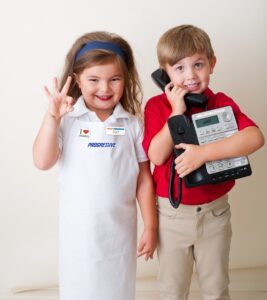 In the aftermath of the marketing phenomenon that swept away global audiences this past summer, Barbie is expected to be the most popular 2023 Halloween costume. While the magic of Barbie (and their rebranded messaging) lies in the fact that anyone can be Barbie and there are so many character variations,  we expect most will be flaunting the classic Barbie pink aesthetic. Other popular variations expected this year include career-based Barbies, such as astronaut Barbie or Barbie for President. Not only will this esteemed costume act to sustain the movie's popularity post-theater release, but it will also serve to further Mattel's rebrand in attempts to course-correct previously negative connotations surrounding the doll's history.  Keep your ears tuned for all the "Hi, Barbie" "Hi, Barbie" exchanges, the notes of a long-lived brand campaign, and a strong new message of consumer inclusivity.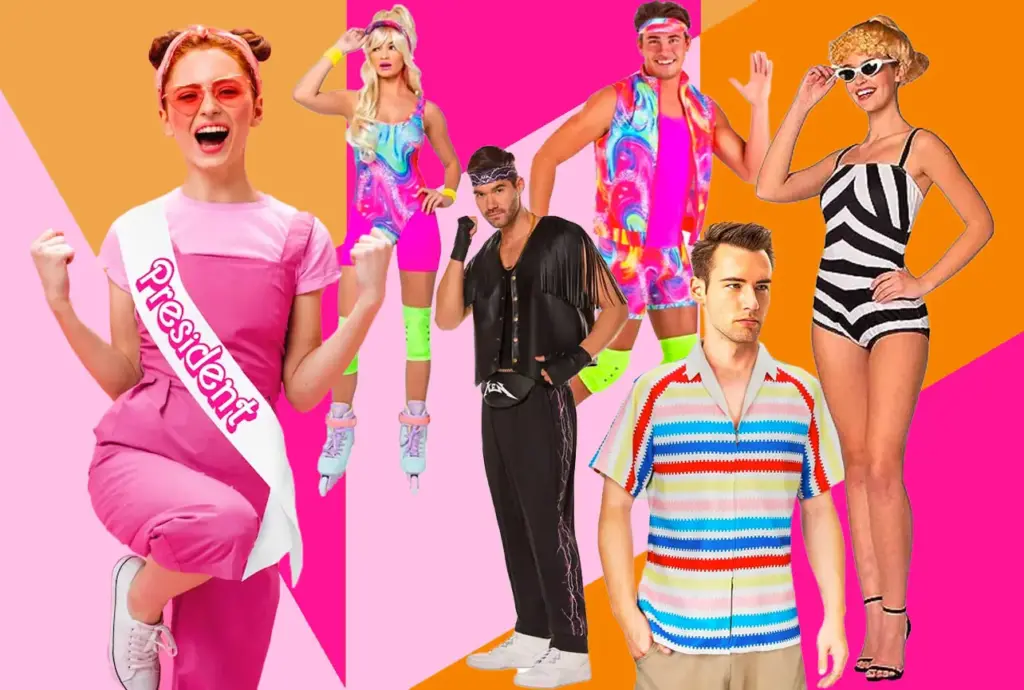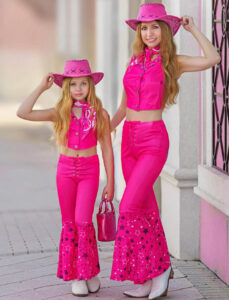 A favorite group-based Halloween costume we expect will continue its popularity in the 2023 holiday season is M&Ms. The popularity of M&M commercials and the individual personalities of each candy's color make this a recognizable and easily exceptional costume, especially for larger groups of friends. What our brand experts find so admirable about this costume choice is the longevity of the M&M character campaign. Mars Candy debuted the famous M&M personalities back in 1954, and they have only grown in popularity. Consumers love the ever-changing campaigns that showcase the unique attitudes of the sassy Ms. Green, wise Ms. Brown, and the forever lovable goofy duo of Mr. Yellow and Mr. Red. A noteworthy call out of this advertising campaign is that as the character cast has grown over the years, each represents unique flavors that have entered the market. For example, Ms. Brown was introduced to the world at the 2012 Super Bowl and meant to represent new caramel candies, while the classic Mr. Yellow's signature oblong shape promotes the original peanut varieties.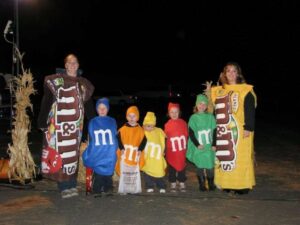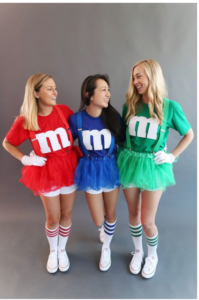 For our bald-headed friends and compulsive cleaners, the brand mascots of Mr. Clean Magic Eraser and Brawny Paper Towel Lumberjack have grown to be popular costume choices. This character-based costume is not only a reinforcement for both the popular Proctor & Gamble and Georgia-Pacific brands, but it also emphasizes the notoriety of brand packaging. The magic, no pun intended, of this costume is that the characters you may find roaming the streets of Halloween night are direct replicas of the product packaging one would find on store shelves. This creates a strong visual connection between the holiday experience and your next shopping trip. That cute lumberjack that caught your eye on Halloween night? Next time you're in the grocery don't miss your chance to take him home.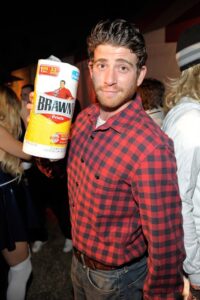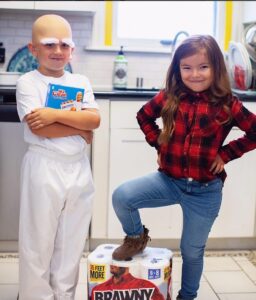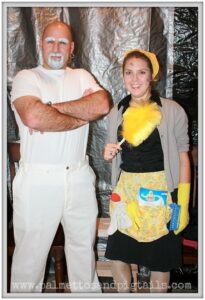 If there's one thing we know about Halloween, it's the amount of influence pop culture and recent news headlines will play. One costume we're looking forward to seeing interpretations of is the death of Twitter and resurgence as X. Social media platforms as costumes have been a trendy choice in recent years, but we expect there will be much more commentary and spoof representations of the 2023 platforms. The removal of Vine as a platform certainly captured a lot of attention around the holiday season with hybrid social media and zombie costumes. Time will tell whether emerging platforms like BeReal or X will make the cut into group costumes this year.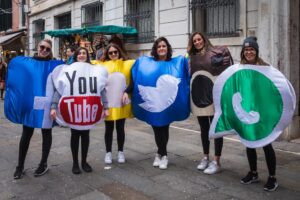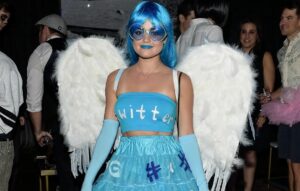 Last but certainly not least, we can't forget the iconic characters that define America's quintessential fast food fix: Ronald McDonald. In years past we have seen adoration with the McDonald's Hamburglar and Ronald McDonald mascot, but 2023 has been the year of Grimace. After a surge in marketing activity and specialty menu items to celebrate Grimace's birthday this past summer, we expect the iconic purple to make an appearance in 2023. This all comes as an initiative for multi-audience appeal. McDonald's Hamburglar and Grimace characters reached peak popularity in the '70s and '80s, so new campaigns are geared at bringing a sense of nostalgia from older generations and creating a brand new introduction to Gen Z consumers. Halloween is sure to be the cherry on top of the Grimace's specialty milkshake to further their brand awareness campaign.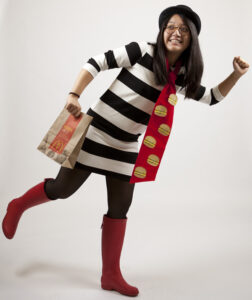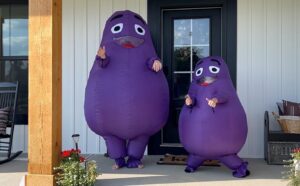 Ultimately, whether you're excited about tricks or treats this Halloween, there's no doubt you'll be met with brand campaign campaigns in disguise.