In a surprising and bold move, one of the social media giants, Twitter, has undergone a complete rebranding, emerging as "X." This announcement has sent shockwaves through the digital marketing landscape, leaving professionals and businesses alike eager to understand the implications of this change. In this blog post, we will delve into the rebranding of Twitter to X and explore what it means for marketers.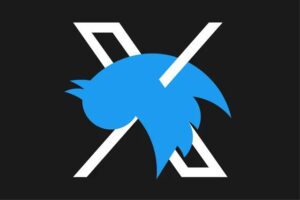 The Birth of X: A Glimpse into the Rebranding
Twitter's transformation into X marks a significant evolution for the platform. The name change reflects the company's desire to expand beyond its traditional microblogging roots and embrace a broader scope of offerings. The decision to rebrand was driven by a desire to reflect the platform's new mission and vision, as well as to reposition itself in an ever-evolving digital landscape.
1. A Shift in Purpose: Beyond Microblogging
While Twitter was initially synonymous with microblogging, X's rebranding signifies a shift toward a more diverse range of content formats. With an increased focus on multimedia content such as videos, images, and interactive elements, marketers will find themselves with an expanded toolkit to engage with their target audiences. This opens up exciting opportunities for creating more immersive and engaging marketing campaigns.
2. Enhanced Advertising Opportunities
With the rebranding to X, marketers can expect a revamped advertising ecosystem. X's broader scope allows for a more refined and targeted approach to advertising, giving marketers the chance to connect with users based on their interests, behaviors, and engagement patterns. The platform's enhanced analytics and data-driven insights will empower marketers to make informed decisions and optimize their campaigns more effectively.
3. Embracing Influencer Marketing
In the age of X, influencer marketing is set to take on a new dimension. The platform's pivot towards multimedia content encourages the rise of influencer collaborations that go beyond 280-character endorsements. Marketers can leverage influencers to create compelling visual and interactive content that resonates with their audiences, resulting in more authentic and impactful brand partnerships.
4. Community Engagement and Feedback
X's rebranding is accompanied by a renewed commitment to fostering communities and promoting user interactions. For marketers, this translates to a golden opportunity to engage directly with their audience, gather valuable feedback, and build stronger relationships. Brands that actively participate in meaningful conversations on the platform will stand to gain loyal followers and increased brand advocacy.
5. Adaptation to Changing Trends
X's transformation serves as a reminder that the digital landscape is fluid and subject to constant change. Marketers must embrace agility and flexibility to keep up with evolving trends and technologies. By staying attuned to X's evolving features and functionalities, marketers can position themselves as early adopters and gain a competitive edge.
The rebranding of Twitter to X signifies a new era for marketers, characterized by expanded content formats, enhanced advertising opportunities, and a renewed focus on community engagement. This rebranding isn't just a name change; it's a strategic move that aligns with the shifting demands of the digital age. Marketers who embrace X's new identity and adapt their strategies accordingly will be well-equipped to navigate the ever-changing landscape of digital marketing and harness its full potential. Are you looking to understand how to best utilize X and its offerings? Contact us today.