Impressive suite of features that paralleled a powerful ocean predator: the octopus.
Known to be highly intelligent, innately defensive by squirting ink to deter predators—and bonelessly able to squeeze into (or out of) tight spaces. Waratek's platform and products have a similarly strong defensive nature, intelligent detection, and lightweight seamless integration.
Bringing the Brand Identity to Life
From there, the new Waratek logo and brand identity emerged. Dramatic nautical-inspired tones inspired the collateral system, product logo family, and ultimate website design to tell the brand story.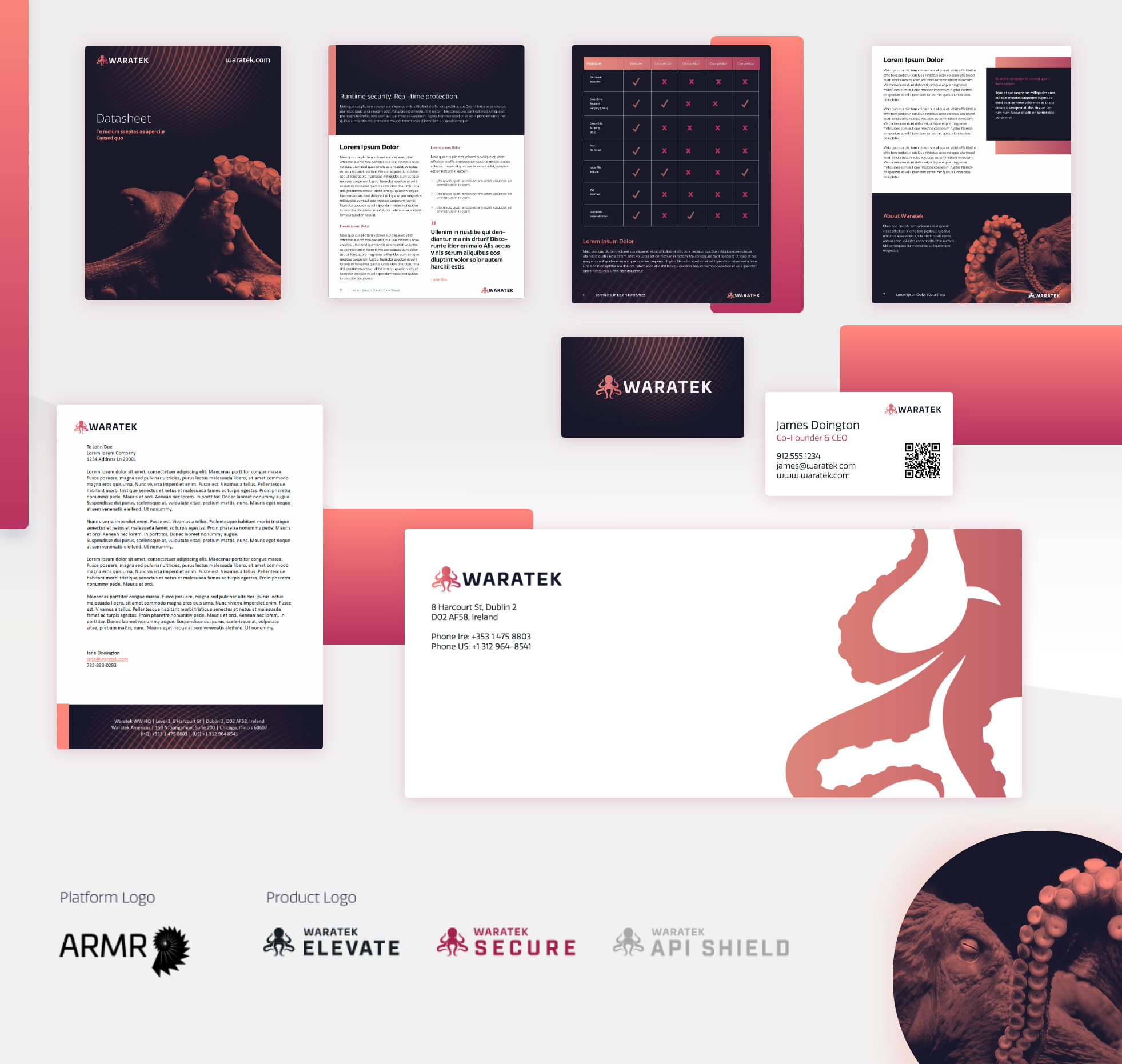 Website Designed to Make A Splash
From impressive homepage animation to top-of-the-line UX components, the website streamlined in-depth product details into a sleek and modern digital ecosystem. A clear product hierarchy of the homepage and information architecture leads to impactful value propositions, trailed by in-depth developer details housed within a robust library of cross-promoted resources.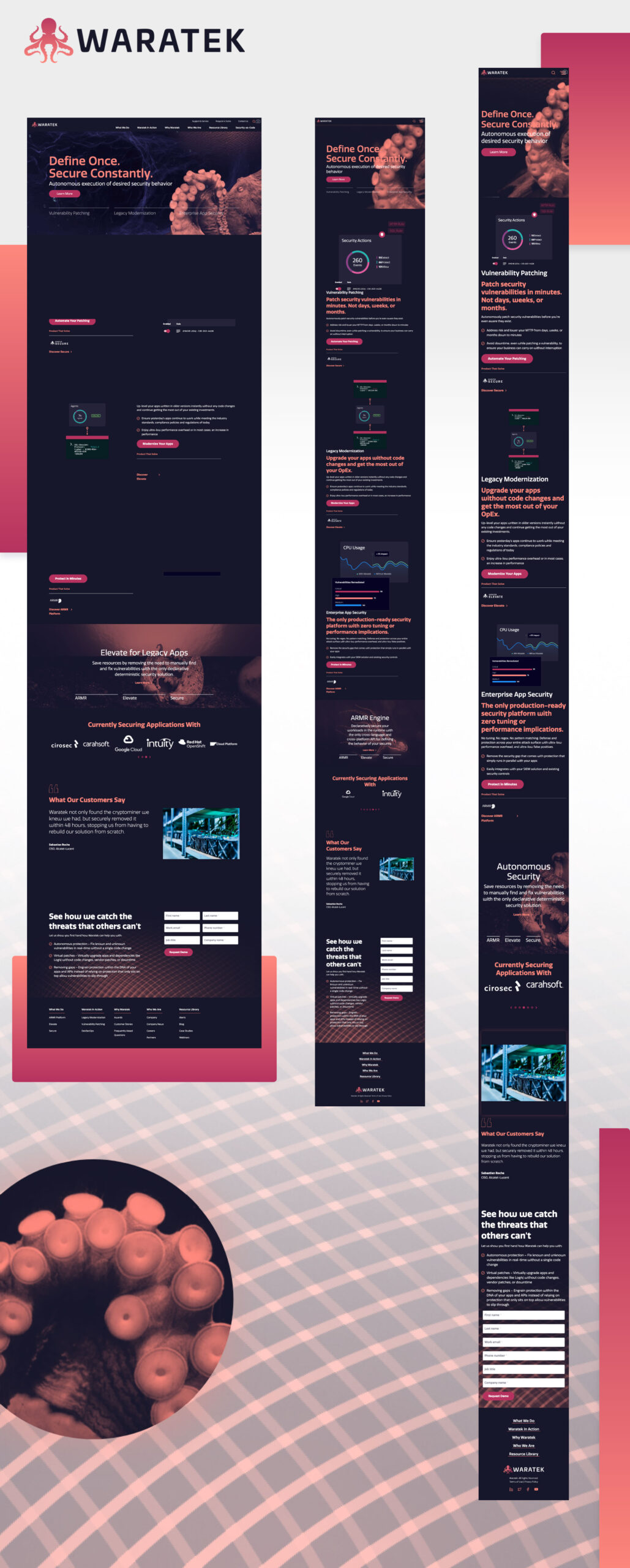 Naut Your Average Brand Video
To truly bring this nautical-inspired brand to market, Bluetext created a brand essence video that fully showcased the personality & powers of Waratek. From 3D animation to pirate accents, this brand video positioned Waratek at the top of the cybersecurity food chain.
"Working with a challenger cybersecurity company like Waratek and having the opportunity to rebrand the company from the ground up was a great exercise for our team of creatives. Our design team worked hard to bring a new story to life via a new tentacle-filled corporate visual identity and responsive website."