In our recent blog post, we discussed the power of strategic branding in the world of private equity. As we mentioned, the first step in developing a new brand for an M&A should be to gain understanding and consensus on how you want to be (and can/should be) positioned within the market via your company messaging and positioning. Once you have the words right, it's time to get the looks down. Your company CVI (corporate visual identity) includes the logo, the color palette, typography, graphics and iconography, unique branded elements like an image masking or pattern overlay, and so much more. As we stated before, you only get to go to market with your new brand once – make sure it counts by following our steps to a successful M&A brand launch below.
3. Define the New Company Structure
When merging multiple companies, it's important to think through the new structure, from multiple points of view – the employees' roles, the products/services/capabilities, the customers and partner channels, the company values and culture, just to name a few. Understanding and clearly communicating how everything will fit together will help employees adapt to the change and ultimately help the brand strength. Ideally, you should already be thinking about this during the messaging and positioning phase and should have an idea of what's overlapping, what're the new capabilities that need to be accounted for, and write new content for? How do they fit into the company story and how do you market them? How does this affect the website's sitemap, content, and user journey? How does this affect current and new contracts?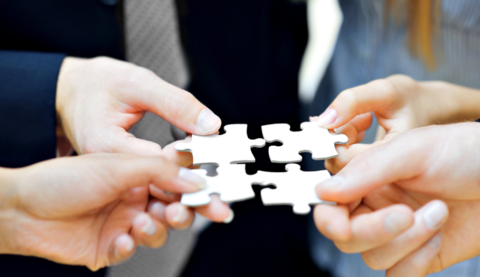 Understanding the company's new structure and thinking about new processes early on makes it easier to design around the new information architecture, flag problem areas that employees or customers might be confused about, and address them before it becomes a challenge. It's also beneficial to look ahead – many times during an M&A, companies might be in the process of acquiring another new company/companies towards the end of when they're launching the new brand. Accounting for that potential while thinking about the new company structure and information architecture encourages a scalable structure knowing that the company's solutions and capabilities will likely continue to expand throughout the process of building the new brand.
4. Plan Your Internal & External Go-To-Market Campaign
Now that you have strategic messaging and positioning, a new corporate visual identity, and a good understanding of new company architecture, it's time to start planning the launches – both internal and external go-to-market campaigns. 
Employees are brand ambassadors, so set them up for success with a smooth internal launch by setting expectations and communicating in a clear way how this change will affect their roles/responsibilities, the culture/values, etc.  Employees are looking to understand what this change means for them. How is their job changing, what's the new org chart, who do they report to, how do they refer to the brand, etc? A personal touch like a letter or video from the CEO can go a long way in delivering a level of unity and excitement about the upcoming changes. Prep them with swag bags of new branded merchandise, prepare a digital brand assets package with all new branded collateral templates like pitch decks/presentations, datasheets, white papers, business cards/stationery, email signatures, brand guidelines on how to use and apply the new branding, etc. A well synced internal launch promotes confidence about the new company and its opportunities, and the employees are an extension of the brand, so preparing them and motivating them for the changes to come are necessary for the brand to hold strong internally before launching externally. The better you communicate to and prepare employees, the stronger the brand will be represented through them. 
A compelling Go-To-Market campaign is essential for an external brand launch. This includes everything from PR and media outreach, to ensuring the website is ready to launch, to a strategic paid social campaign with PPC, hyper-targeted ads, geofencing, marketing automation with email campaigns, optimized SEO, and maybe even a brand launch or brand essence video to really stand out and help tell your story.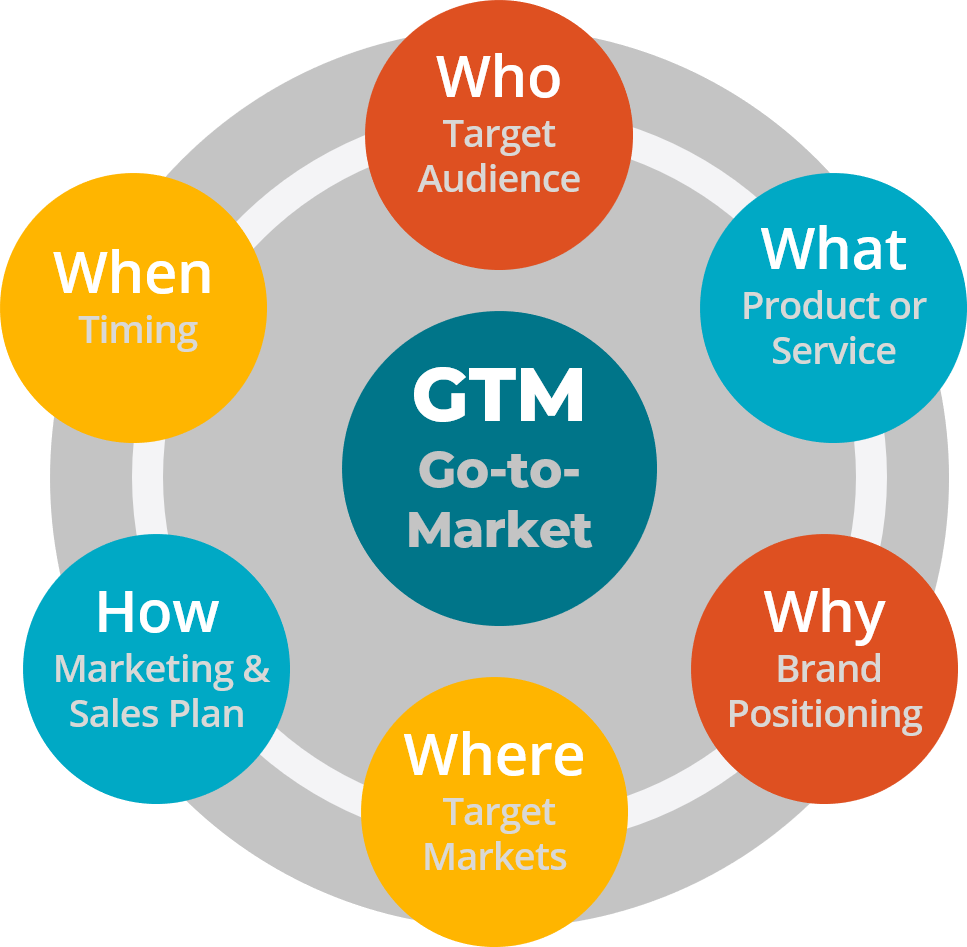 The GTM campaign is where everything comes together – the messaging and positioning weaved in the campaign theme, the compelling visuals representing the new corporate visual identity, and the excitement around the new company's capabilities and what this means for customers. Executing on a strong go-to-market campaign is not only critical in getting brand awareness, but also in driving home the value of being stronger together – both internally and externally. It's not about the change; it's about what's next, together.
Case Study: SpaceIQ
Enter three leading brands of the workplace management industry: SiQ, Archibus, and Serraview. Each with a rich product portfolio with distinct features, designed for the needs of different sized companies. United, they offer integrated workplace solutions that optimize the workspace and enhance employee experience for companies of any size. Project Union became the name of this powerful merger of three companies into SpaceIQ, a comprehensive solution on a mission to make the workplace good for business and great for people.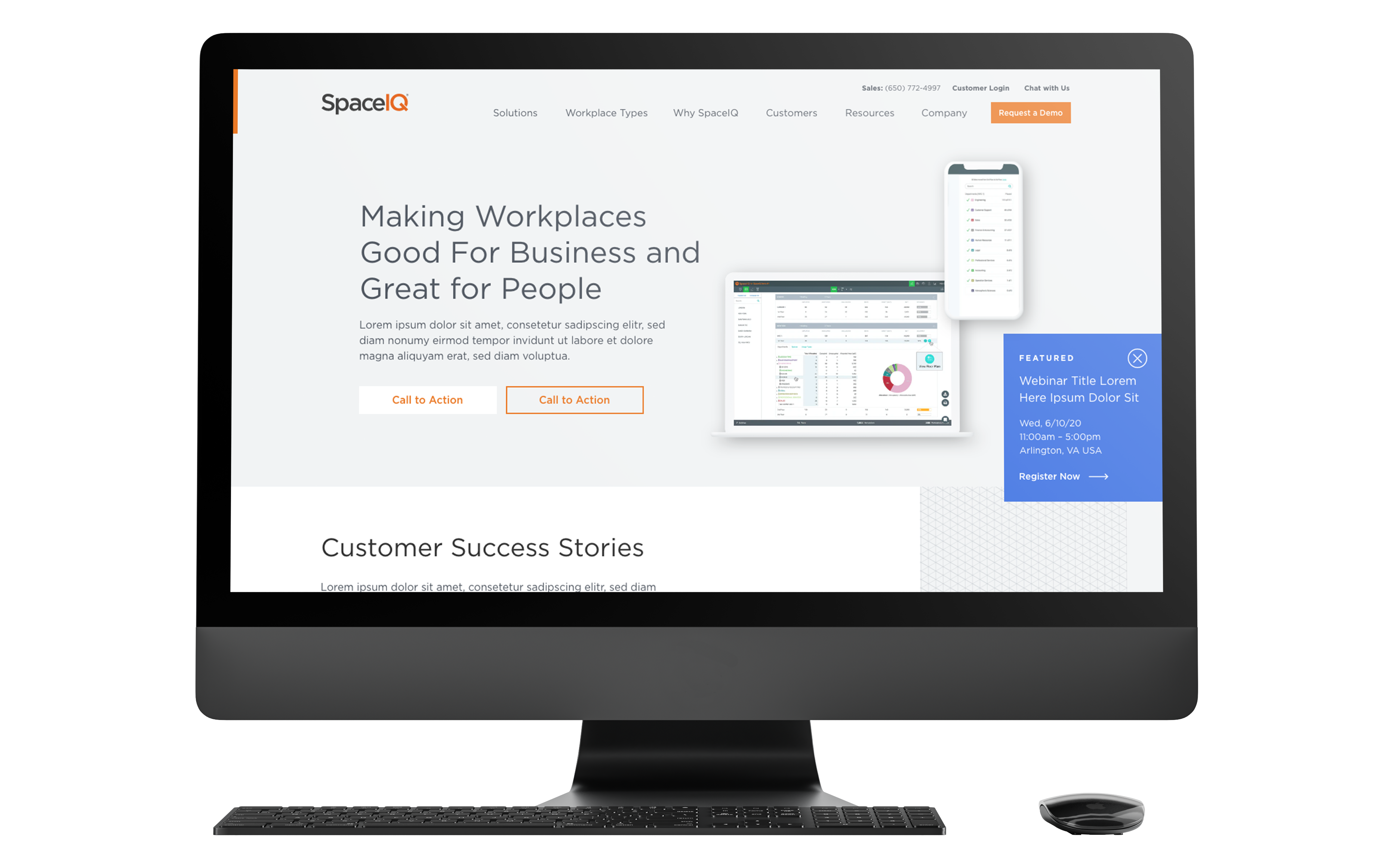 To solidify the merger, SpaceIQ needed a new website that spoke to its breadth of offerings and united company mission. The company turned to Bluetext to turn their new branding into a fully responsive and intuitive website to communicate all of their product lines. The new site was designed with the end customer needs top of mind. Using dynamic components to showcase success stories, custom glossary pages, and a robust resource center for all post types, SpaceIQ customers can easily find all the educational resources they need. The three legacy brands' relevant products are clearly identifiable through the sitemap and component features, but balanced by cohesive branding and streamlined user journey.
5. Keep It All Going
Finally, keep the momentum going, and even ramp it up! The early stages of launching a new brand from multiple companies require a lot of time, energy, and effort to maintain the excitement and continue to push brand awareness. Also from a technical perspective, there are things to consider like not immediately redirecting all legacy websites to the new site since a lot of content, like contract vehicles, for example, needs to still be accessed. However, it should still be obvious that it's now a new company – so adding homepage banners on legacy sites with the brand launch announcement, or updating logos on the legacy LinkedIn pages (but not removing them), can help make the transition easier for customers until the brand has had time to fully establish itself in the market and stand on its own. SEO is another area that requires some time and love to see improvement since it's likely a new name and some new search term combinations that google is processing. 
A company is only as strong as its talent, so maintaining and recruiting top talent should be a priority. Consider starting a series of video vignettes with current employees speaking about their time at the legacy companies and how it's been at the new company. Why do they love it, what makes this company different from competitors, how are there more opportunities now, etc. 
Along with recruiting campaigns, continuing to execute strategic brand-awareness campaigns via paid and organic social, continuous content writing for SEO and thought leadership, etc. is a long-term game that's critical in moving from brand awareness into more specialized branded experiences that will resonate even more with the market.
The stronger the M&A brand launch is, the easier it is for PE firms to sell  
The most important thing to address in an M&A brand creation is the why (aka, the value prop) behind the new brand and set clear expectations of what this means for employees and ultimately the market. What new, innovative outcomes can we enable? Prove the value proposition of being better together. If you can get the employees and your target audience on board with the new mission, it becomes less about corporate changes and transactions and more about the new opportunities that arise from being part of this new market-dominating company. And when the portfolio companies succeed, the PE firms succeed. For PE firms, having a strong brand itself, as well as a portfolio of strong brands, is crucial for deal sourcing, fundraising, and ultimately achieving higher investment returns. 
A brand is often considered a company's most valuable asset – make sure it's in the right hands.  
If you're looking for expert strategy and implementation for your next M&A brand launch, you're at the right place with Bluetext. We know a thing or two about M&As. 40 of our clients have been acquired within 24 months of an engagement with Bluetext. See some examples of our work with these M&As here, and contact us to get started. 
PE firms need portfolio companies with strong branding
Private Equity (PE) continues to be the preferred growth financing mechanism for most "for-profit" businesses.  According to McKinsey's 2019 Market Annual Review, "global private equity valuation has grown more than sevenfold since 2002" – more than twice the growth of publicly held equity valuation.  While PE fundraising declined in 2020 to the Covid Pandemic, PE markets are experiencing a strong increase in 2021.
PE firms make most of their profits by acquiring companies, helping management increase Enterprise Value through various strategies, and then selling these companies at a much higher value.  Value is quantified using metrics such as Earnings (typically EBITDA – Earnings Before Interest Taxes Debt and Amortization), Earnings Multiple (a factor applied to EBITDA to determine Enterprise Value), and valuation of Intellectual Property.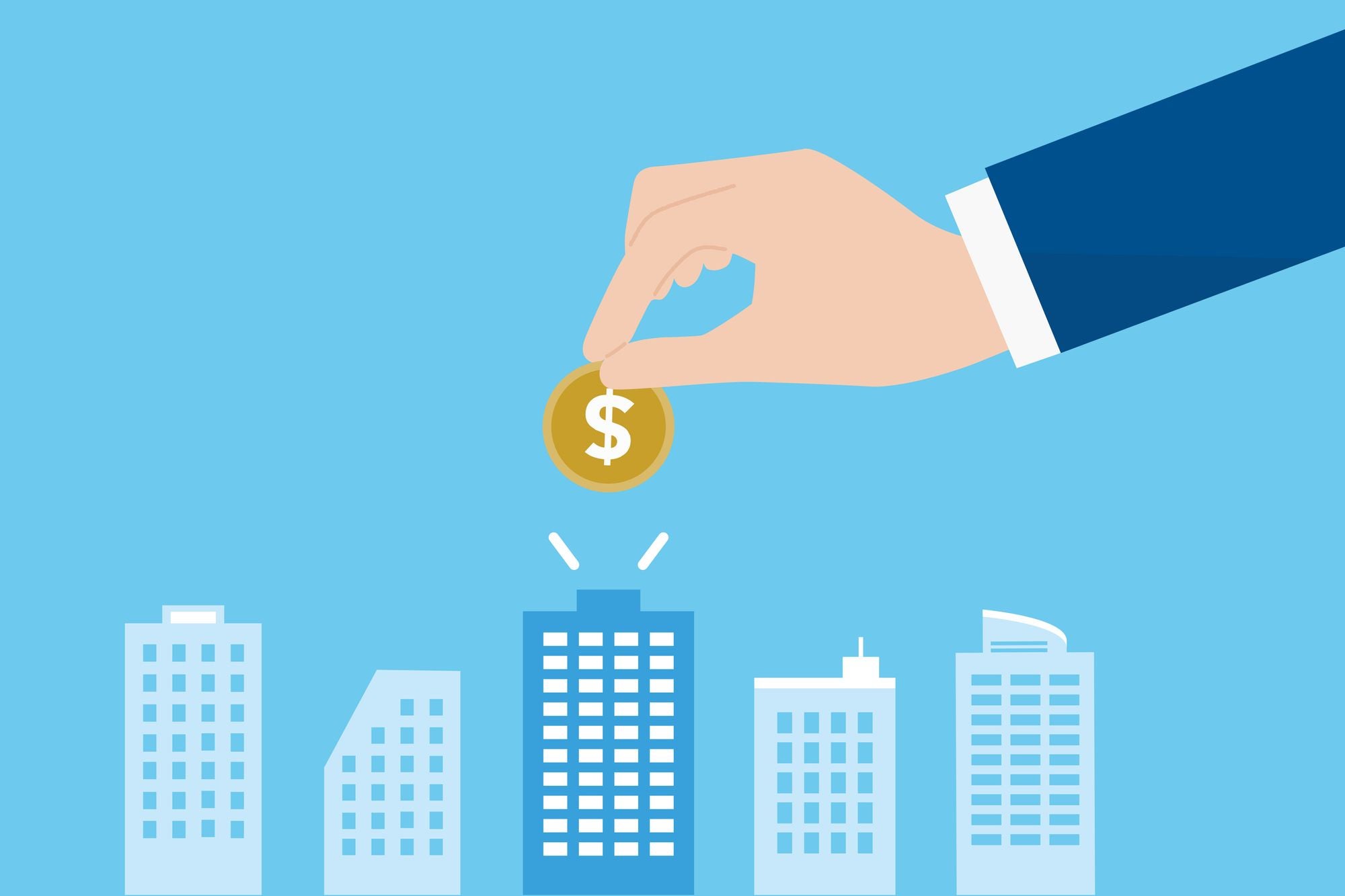 A common and highly effective growth strategy for PE portfolio companies is buying competitive or complementary companies through Mergers and Acquisitions (M&A).  The brand is almost always a key component of a) the Earnings Multiple and Intellectual Property Value metrics in the valuation process and b) a successful M&A strategy.  Here's why.
Branding is so much more than a name and a logo; it's a representation of how your company is perceived – more specifically, how your customers and the market perceive you. It's a gut reaction, a feeling. This is why it's critical prior to going through an M&A to create a strategic, memorable, and unique brand that provides a consistent experience across all channels, and makes sense to not just the market, but to all employees, as they become brand ambassadors themselves. PE firms have many tools and metrics to measure the value of a brand (brand loyalty, recognition, and impact) which drive a monetary valuation.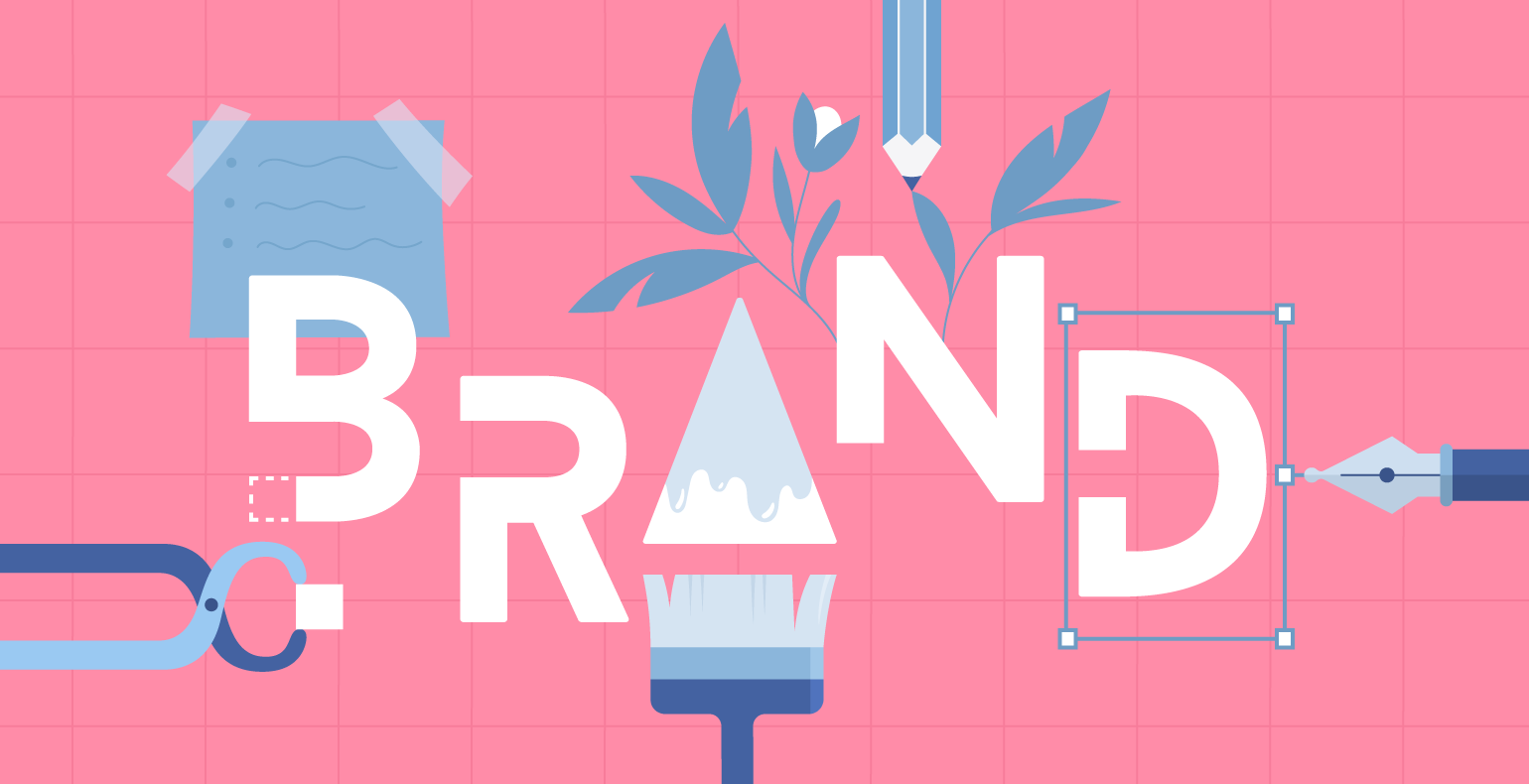 Sloppy, outdated, or inconsistent branding can make employees and the market feel uneasy and unconfident with the new company. A powerful, cohesive brand right from the gate is essential in sending the right message of being "stronger together." In addition to looking the part, strong brands are more profitable, grow faster, and sell more frequently. You only get to go-to-market with your new brand once – make sure it counts by following our steps to a successful M&A brand launch below.
Our steps to a successful M&A brand launch
1. Develop New Positioning & Messaging
A strong brand is designed to dominate the market, which is why the first step in developing a new brand for an M&A should be to gain understanding and consensus on how you want to be (and can/should be) positioned within the market. You need to understand where you could be within the market as this new company with more talent and more vast capabilities. Determine how all the current brands' are currently perceived, vs. how you want to be perceived. What are the brands' value propositions and how will they be combined? If possible, involve your target audience via surveys or workshops to understand how the companies are perceived. That knowledge is a baseline on how all the companies are perceived in the market today and what needs to change in order to be perceived differently and help set expectations.
Once those baselines are understood, you'll want to define a specific positioning strategy then base your new messaging off of that. With combined capabilities and potentially different focus areas, the positioning strategy likely will shift, so you need to identify how it should shift and define clear and compelling differentiators early on that the positioning and messaging are based on.
Market your new capabilities, but don't become a generalist. By combining two (or frequently, more) companies together, it's obvious there's more diversity and broader capabilities, but if not done the right way, growing this list can make you seem too generic or disjointed. You don't want to come across as a "jack of all trades", but rather, a "specialist of many." This is why considering not just the increased amount of advanced capabilities, but the outcomes of those capabilities and communicating that clearly and effectively in the new messaging is critical. 
2. Create New Corporate Visual Identity
This is what most people think of when they hear "brand". Corporate Visual Identity, CVI, is how a company visually portrays itself to the public. The logo, the color palette, typography, graphics and iconography, unique branded elements like an image masking or pattern overlay, etc. all work together to form the CVI. 
Merging a brand portfolio is challenging, and there are several factors to consider before creating a new CVI. If you're not going in the "house of brands" direction where the parent company is not associated with the products, then you'll want to develop a unified CVI that is unique in the competitive landscape, is compelling and memorable, and visually represents the story you want to tell from the messaging. Some questions to consider include:
How do customers/the market connect with each of the brands? 

What is the brand equity of the company or companies in consideration?

How will you decide which assets, if any, to retain from each brand impact projected revenue? 

What story are we trying to convey and how can we visually portray that? 
M&As set many new paths for success, but if the new company's Corporate Visual Identity is not unified, meaningful, and applied in a cohesive, creative, and consistent manner, it creates a weak brand without solidarity and won't have the impact it should.
Case Study: BlueHalo
When Arlington Capital Partners acquired several top-performing companies in national security, the AEgis team looked to Bluetext to help merge multiple companies together to create one superior brand, BlueHalo. Bluetext worked closely with AEgis to develop the new name, logo, messaging and positioning, corporate visual identity brand system, website re-design and development, video work, and a go-to-market strategy and launch plan, and in record-breaking time.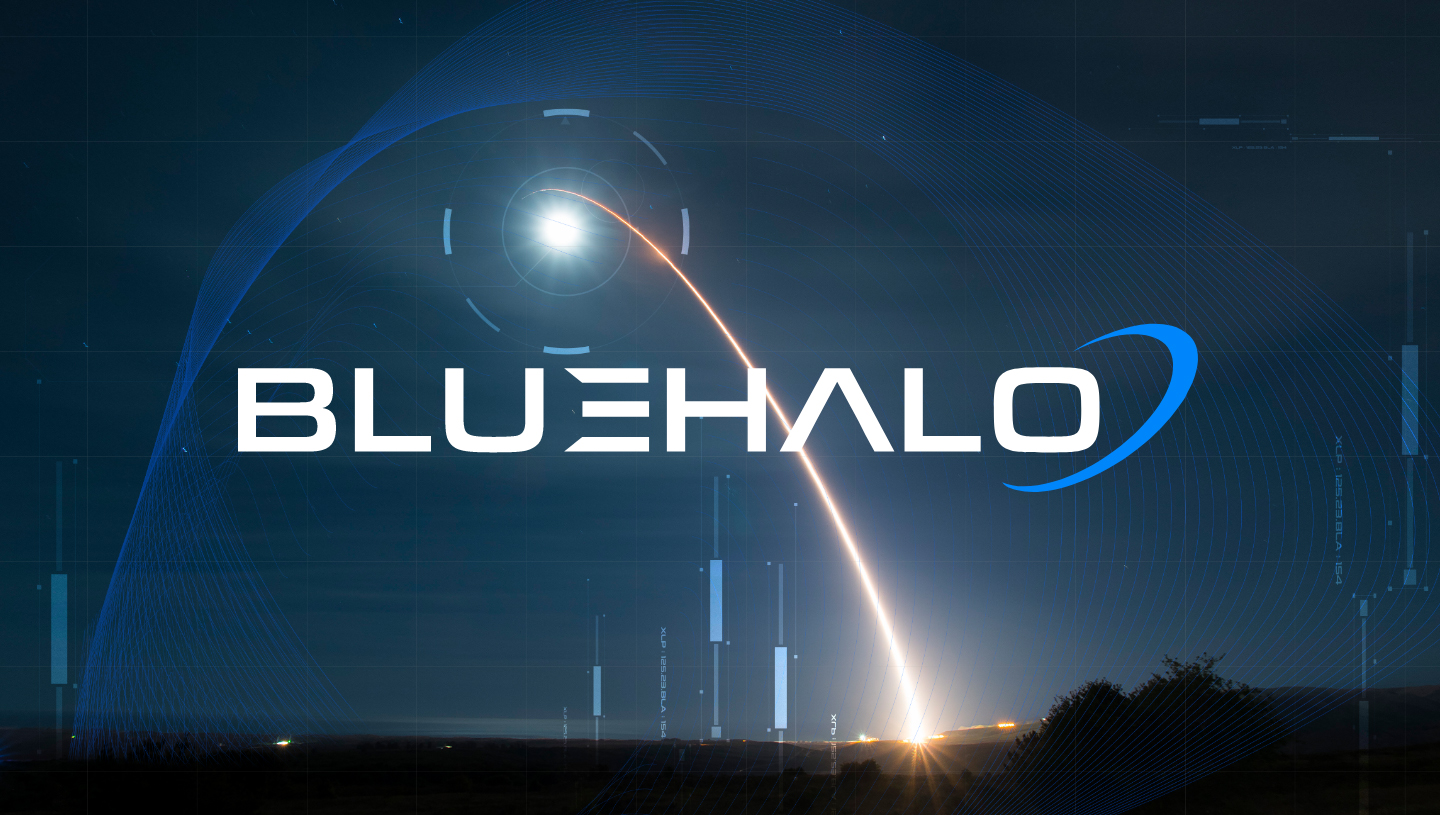 Part of what made the new BlueHalo brand so strong was the powerful corporate visual identity that Bluetext created. Bluetext moved fast to create a bold new name and brand within just weeks that would make a lasting impression on the market. The name BlueHalo represents the unbroken global line that ensures the technical advantage in the most advanced battlespace. The logo embodies the name by featuring a blue swoosh shape that depicts in a clean but strong manner, a halo of protection.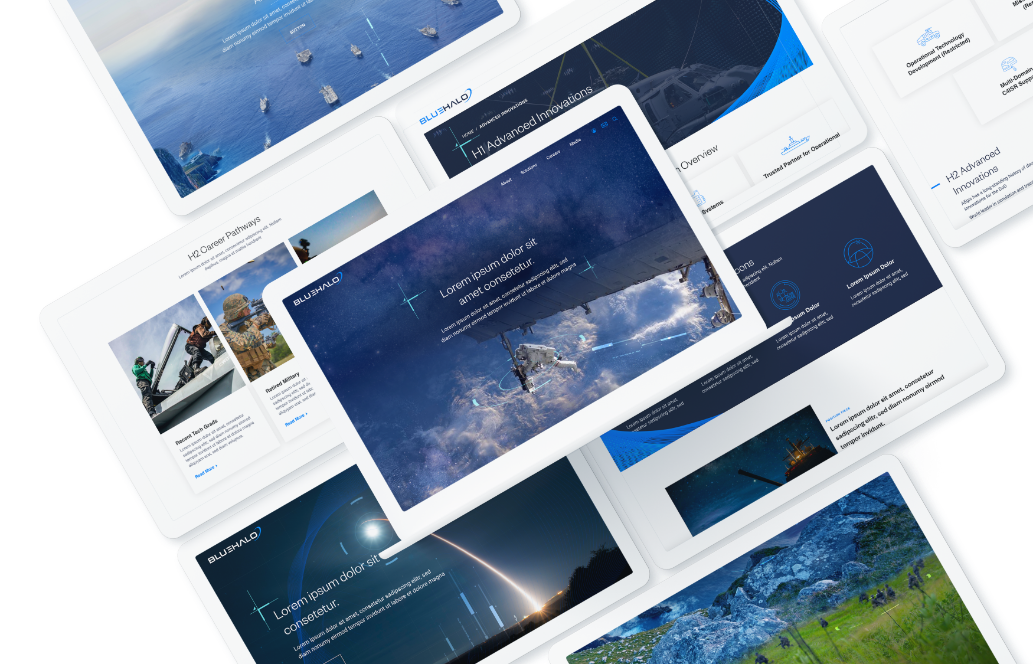 The striking blue colors to accompany the name, the branded engineering vector graphics woven in the photos to create unique, branded imagery, and the blue wires to form shapes that pull from the halo in the logo all work together to create a cohesive, meaningful, and regal brand system.
To learn more about strategic branding and how M&As can succeed with it, check out part 2 of this blog. To learn more about Bluetext and our services, contact us today.
Here at Bluetext, as a top brand development agency, we see clients invest a lot of time and money into a rebrand. We've already talked about why a Go-to-Market Strategy is necessary after a rebrand, but what are some channel tactics that help make a GTM campaign successful? One of the biggest digital channels to utilize during a GTM campaign is email marketing.
We all have a love-hate relationship with email. We get too many of them and we don't want to be endlessly bombarded with them – yet, we can't stop checking our emails. We're addicted, and we know it. So let's capitalize on it!
Benefits of Email Marketing 
There are a lot of benefits in using email marketing as part of your GTM strategy. First off, it's already ingrained in most users' lifestyles, and users usually expect some sort of email communication after opting in. Pro tip – stay away from purchasing lists. List buying typically leads to unqualified leads which can end up hurting domain reputation which ultimately hurts your deliverability score. Most email and marketing automation platforms like Marketo, Hubspot, Mailchimp, Constant Contact, and Eloqua, among others, make it easy to set up the basic lists for a smart email marketing strategy, especially when beginning lead generation and nurture flows. It's important to keep in mind it often takes time to build out effective email campaign mailing lists. Especially when starting from scratch, do not sacrifice quality for quantity. Trust a digital & email marketing agency to help drive your lead generation tactics across your website, resources, or social media. 
One of the biggest benefits of leveraging email marketing for a GTM campaign is lead generation and lead nurture. Email is one of the most effective channels to cultivate and convert leads. In fact, research shows that 48% of marketers believe that email is the most effective channel for generating leads online.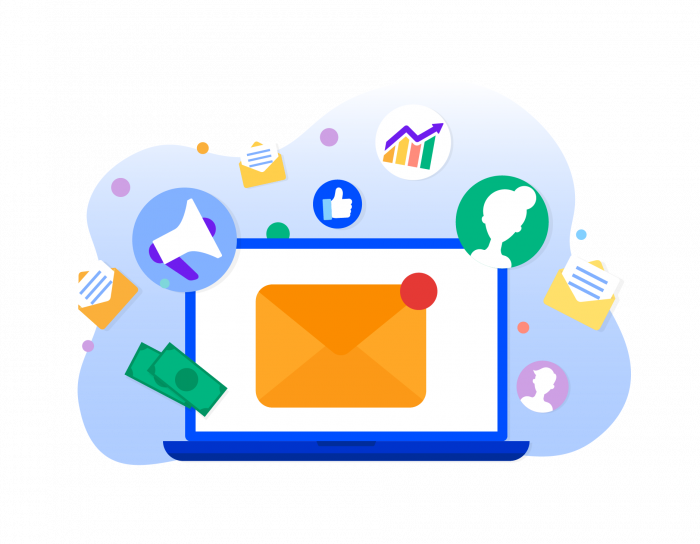 Lead Gen Tactics
As part of your go-to-market strategy, you're likely using a mix of paid search, paid display, organic social, and paid social to build awareness for your new brand and drive traffic to your site. And following our GTM brand launch recommendations, you want to ensure your advertising spend is smart and reaching the intended audiences by targeting specific demographics. With this strategic approach, the audience that your GTM campaign is reaching is already targeting ideal leads. But how do you actually capture those leads? It's all about opt-in opportunities. But how do you get users to take that extra step and opt-in? It must be a convenient and frictionless experience. A few ways to get opt-ins quickly and easily include:
Adding an email signup pop-up form on the homepage (more common for b2c and some b2b)

Always have a contact form or subscribe form in the footer 

Gated content 
Now that you're collecting the emails of potential leads, it's time to nurture them…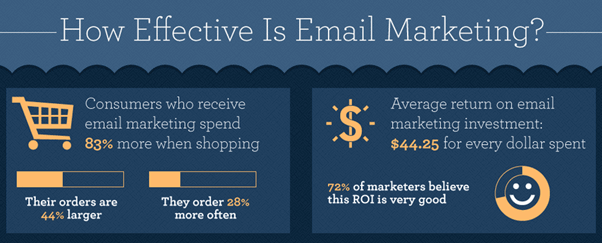 How to create a compelling lead nurture email campaign 
The set-up of a lead nurture campaign looks different depending on your email marketing platform and if you're a b2c, b2b, or b2g company, but it has the same goals and results: to nurture leads and ultimately convert them into customers. 
The first step is to develop a Leads Email Program, AKA a drip campaign designed to get leads to convert into customers. This is an automated email program that essentially acts as digital sales outreach. It's a series of emails automatically sent to a specific audience after they take a particular action. For example, when a lead downloads a specific product brochure, if that product brochure was gated and the user submitted a form to receive it, they could be placed in a drip campaign that shares related content. Each email in the series should have a clear action for the user to take, and with each email sent, the action should become more focused and closer to conversion. For example, the first email in the drip campaign is usually more informational and welcoming. The goal is to get the user to consume more content and build an interest/trust with the brand. The second and third emails usually zone in more and have CTAs that resemble a conversionable action, like contacting a sales rep.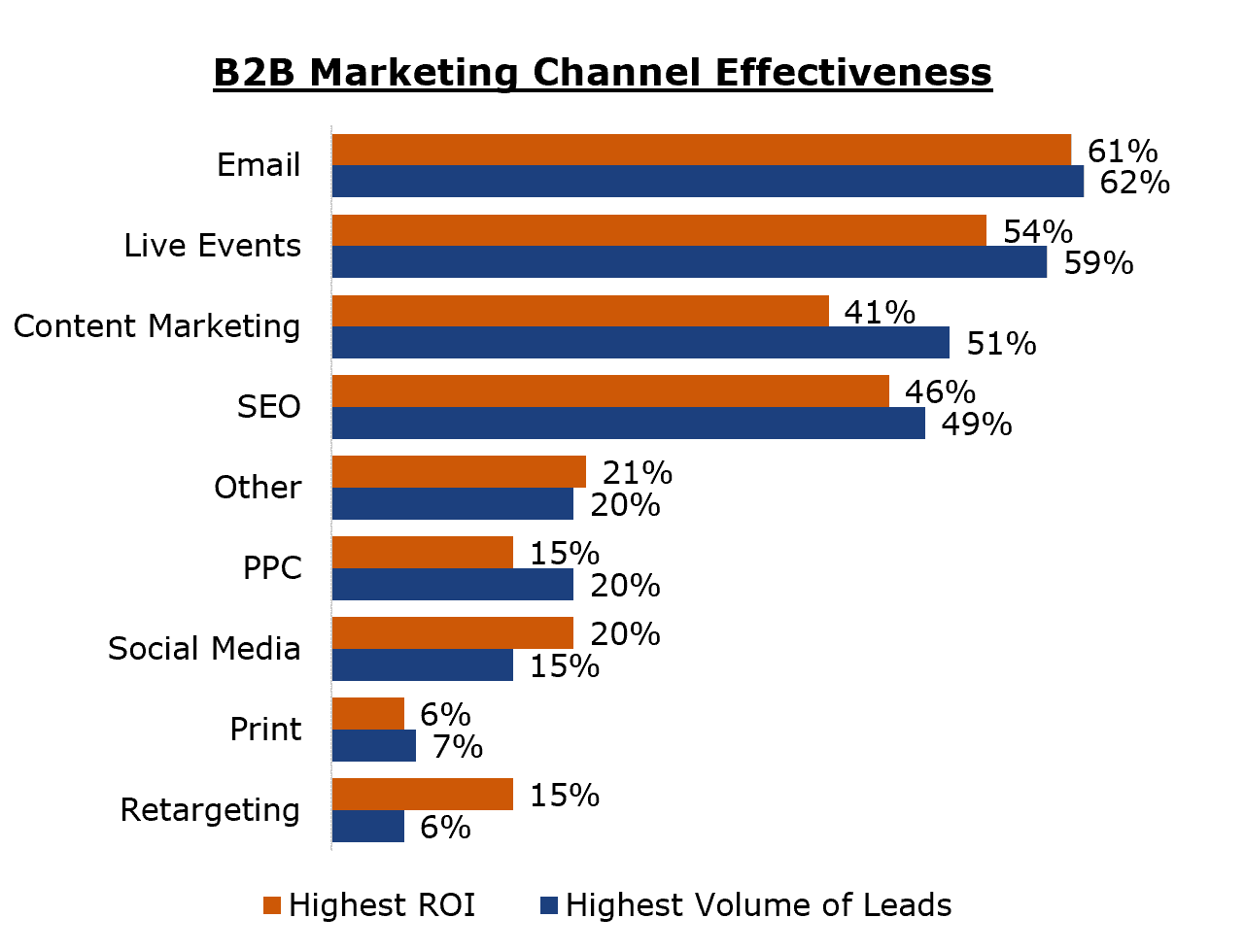 The frequency and number of the emails sent, the timing, even the design and level of personalization within each email is dependent on the industry you're in, but there are some basic things to keep always keep in mind:
Lead scoring

Compelling subject lines

Relevant content and strong CTAs – think about what you want users to accomplish after opening the email – does the content in the email seem compelling enough for the user to take that action? What else could you do to incentivise them to take that action? As one of the leading

DC content & brand marketing firms

, we know email content has to be relevant and engaging with a clear benefit for the user. The easier you provide that benefit, the more likely you'll see a higher conversion rate. 

Metrics: check in on performance, look at opens, click-throughs, and unsubscribe rates.

A/B test – not sure what is most compelling to get leads to convert? Try different approaches through AB testing.

Keep the engagement going. So they've converted from a lead to a customer – what now? Funnel them into an automated Welcome Program. Keep delivering relevant content that clearly demonstrates the benefits to the user.
Looking to maximize your digital strategy through
marketing automation
?
Get in touch
with the experts at Bluetext.
What is ADA Compliance? 
The Internet should be accessible for all, and Section 508 of the Rehabilitation Act of 1973, ensures that. Section 508 is designed to extend federal responsibilities to all individuals with disabilities, especially as the world moves towards more digitally based interactions. In 1998, the law was updated to include specific terminology over 'electronic and information technology.' Because the actual terms and conditions outlined in § 508 are ambiguous, the W3C created specific guidelines (Web Content Accessibility Guidelines or WCAG) to be able to run specific criterion tests on the suggested interpretation of the guidelines. Since January 2017, the current version, WCAG 2.0, has been accepted as the primary set of implementation guidelines. 
This Is A Lot of Legal Jargon, Why Should You Care?
Every company should want as much reach for your digital content as possible, even if your target audience is not visually impaired or disabled. Not to mention, you could get sued if your website is not ADA compliant. If you're federally funded, you must be compliant. For non-federally funded websites, it's a gray area, but certainly a legal risk. Best practice is to be compliant and empower equal access and equal opportunity for all digital content. The Internet in particular can dramatically improve the lives of people with disabilities. It's important to remember that accessibility is not just for the blind – it also accommodates auditory, motor, cognitive, and seizure disabilities. With about 15% of the global population living with some form of disability, it's crucial as a reputable brand to want to make your website and digital content accessible for everyone. But it's not always easy…
Accessibility Design
Accessibility should be considered early on in the design phase. It's also important to remember that there's no "end" to accessibility – it's an evolving process. There's also no 'correct' solution to accessibility. The WCAG 2.0 instead focuses on four principles of accessibility to base on for criterion testing:
Perceivable

Operable 

Understandable 

Robust 
What do these principles mean and how can I design in style with them in mind? 
Perceivable
This means web content is made available to the senses – sight, hearing, and/or touch. 
Text Alternatives: You must provide text alternatives for any non-text content so that it can be changed into other forms people need, such as large print, braille, speech, symbols, or simpler language.
All non-decorative images should have alternative text (aka 'alt text')

Complex images should be described on a separate and linked page

Form buttons and fields should be labeled
Pro tip: Use arrows so google can "read" hidden content. 
↓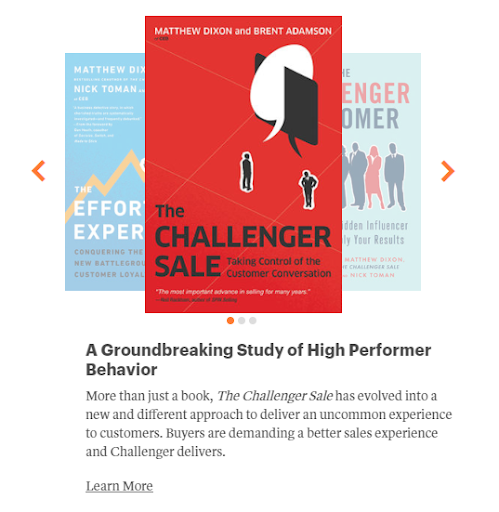 Time-Based Media:
Audio content should have text transcripts

Video content should have synchronized captions 

Any visual content in video should be described 
Adaptable: Create content that can be presented in different ways (for example, simpler layout) without losing information or structure. 
Semantic markup is used for headings and text (e.g,

<h1>, <ul>, <ol>, <strong>

)

Menus should be logical and intuitive from reading order alone

Instructions do not rely on shape, size, location, or with auditory cues
Not only are these practices compliant, but they also provide tremendous SEO benefits! So why wouldn't you implement an adaptable structure?
Distinguishable: Make it easier for users to see and hear content including separating foreground from background.
Color is not used as the sole method of conveying content or distinguishing visual elements

Contrast (http://webaim.org/resources/contrastchecker/)

The text has a contrast ratio of 4.5:1 (AA)

The large text has a contrast ratio of 3:1 (AA)

Large text is defined as text larger than 18 points (~24px) or bold text larger 14 points (~19px)

The page is readable and functional when text size is doubled (AA)

Should be able to pause or change the volume of any audio longer than 3 seconds
Pro Tip: Test your color contrast and font size with this tool to ensure it's compliant. Accessible design can still look modern and creative! https://www.getstark.co/
↓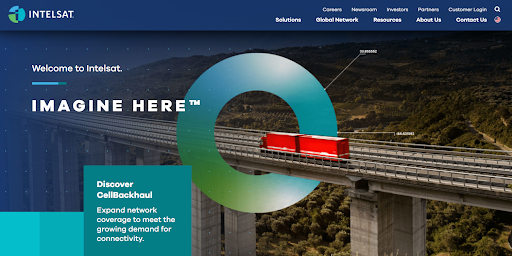 Operable
This means the user interface components and navigation must be operable. 
Keyboard Accessible: Make all functionality available from a keyboard
All functionality is available using the keyboard unless the functionality cannot be accomplished in any known way using the keyboard

Keyboard focus is never trapped
Enough Time: Provide users enough time to read and use content
If a page or application has a time limit, the user is given options to turn off, adjust, or extend that time limit

Automatically moving, blinking, updating, or scrolling content that lasts longer than 5 seconds can be paused, stopped, or hidden by the user. 
Pro Tip: On auto-scroll content, include a play/pause button so it can be paused and the content can be consumed. If the content on auto-play doesn't have a link or text, or really any content associated with it, then it does not need a pause/play button.
↓

Seizures: Do not design content in a way that is known to cause seizures
No content flashes more than 3 times per second and do not contain too much red 
Navigable: Provide ways to help users navigate, find content, and determine where they are
A link is provided to skip navigation and other page elements that are repeated across web pages

Pages have descriptive and informative page titles

Navigation is logical and intuitive

The purpose of each link can be determined by the link text and context alone. Links with the same text that go to different locations are readily distinguishable.

Multiple ways to find other web pages of the sites (e.g., table of contents and search) (AA)

Avoid duplicative page headings and label text (AA)

Focus states are visible to the user (AA)
Understandable
It's as simple as it sounds – content and interface need to be easy to understand. This should be a website goal for both disabled and abled users!
Readable: Make text content readable and understandable
The language of the page is identified using the HTML lang attribute (e.g., <html lang="en">)

The language of page content that is in a different language is identified using the lang attribute (e.g., <blockquote lang="es">) (AA)
Predictable: Make Web pages appear and operate in predictable ways
When a page element receives focus or a user interacts with a form or control, it does not result in a substantial change to the page, creates a pop-up, or any other change that could confuse the user, unless the user is informed of the change ahead of time

Navigation links do not change order (AA)

Elements across multiple webpages are consistently identified (AA)
Input Assistance: Help users avoid and correct mistakes 
Required elements for a form are clearly labeled as such

Form validation issues are provided in a quick and accessible manner

Required interactive elements have sufficient labels and instructions

Suggestions should be provided for fixing input errors (AA)

Changes to legal or financial data can be confirmed or reversed (AA)
Robust
Content can be used reliably by a wide variety of user agents, including assistive technologies
Compatible: Maximize compatibility with current and future user agents
Avoid HTML parsing errors (http://validator.w3.org)

Markup is used in a way that facilitates accessibility (e.g., ARIA labels for custom interface components)
Remember, accessibility is more than just following these guidelines – it's about equal access to digital content. You could be the next big example in your industry for accessibility, and maybe even be eligible for an award. And once your beautiful, new website is built, there are tools to help you ensure your site is accessible. Download WAVE to identify accessibility and Web Content Accessibility Guideline (WCAG) errors. 
Not sure how to get started?
Contact us at Bluetext – we're here to help! 
A Content-First Approach.
Enterprise-level website redesigns are exciting but can be overwhelming. There are countless variables to consider – from appeasing stakeholders and business units, to ensuring an intuitive customer-first user experience that aligns with company-defined website goals and KPIs. One of the most important considerations to think about before embarking on a large-scale website redesign is content. A beautiful, new design is worthless without good content. Users want (and expect) to get value from every website they visit, and that value comes from the content. But at the enterprise level, understanding and applying a smart content strategy can be a daunting and difficult task. Luckily, the content marketing experts at Bluetext are here to help.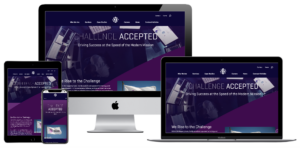 6 Key Content Strategy Steps to Take Before Design:
1. Conduct a Content Audit 
Before investing in a big website redesign, there needs to be a thorough discovery phase that involves conducting a ROT (redundant, outdated, trivial) analysis to understand the current state of content, identify legacy content that should be removed, any gaps in the content, and ultimately understand if the current content aligns with the redesign goals. Bluetext has industry-leading crawling and scraping tools, such as Screaming Frog, to automate and provide this data. Competitive analysis and market research are also critical steps to gaining insight into how other players in the industry are applying content strategy. Some specific aspects to take note of include:
Page structure and content flow

Calls to actions

Navigation/sitemap 

Linking 

Relevance to the user

Language/tone of voice

SEO

Multi-media usage 
2. Establish Website Goals & KPIs
Out with the old and in with the new! In order to create a successful new website, you need to identify the current weaknesses and where improvements can be made. Like any major business venture, it must begin with setting realistic goals. Be sure to benchmark against tactics and KPIs (key performance indicators) to measure the success of those goals. A flashy new website might look nice, but ultimately your stakeholders want to see quantifiable success. It's important to audit what content is working and has high conversions. Leverage Google Analytics to see what the most trafficked pages are and what users are searching for. Setting up click tracking and heat mapping on your site provides data to help understand user behavior and guide decisions. An example of a website redesign goal mapped to tactics and KPIs may look like this:
Goal: Streamline Product Page Content

Onsite Tactics: Design product template based on journey-oriented content strategy. Reduce content to highlight the most important and relevant selling points/CTAs.

KPIs: 

X% decrease in bounce rate on product pages

X% increase on time on product pages

X% increase on product page conversion rates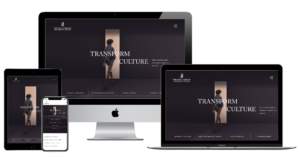 3. Build out Website Personas for Journey Mapping
Understanding the different personas using your website is pivotal because these users and their unique goals should inform the content requirements. For example, a large software company's website will have multiple personas. One persona might be a new, less-informed user who is seeking a solution for a specific problem they have. Another persona may be a returning customer and therefore more educated. This informed user might be looking for product support or to try a free download of a new product. 
These two users have very different needs for the website and therefore the way they navigate the site will be different, and the website content and design need to account for that. Understanding the goals of the various personas and the likely journey or path in how they use the site to achieve that goal directly impacts the content and the content hierarchy they should see. 
4. Create Data-Driven Navigation
An intuitive site structure (displayed via the navigation) is integral to a great website. The navigation informs the user how the site is structured, and when done well, helps guide the user to the content they need to see. According to Sweor, "88% of online customers are less likely to return to a site after a bad experience." Considering many customers rely on either search or the navigation to guide them, having an intuitive navigation that ensures every persona has a clear path to their destination is key. Think of your sitemap as a personal GPS through the sales funnel. It should route a user from a unique "Current Location" to the end goal of conversion. Analyze user-behavior data to better understand how different customers are using the navigation currently. Is there a significant difference between new and returning user behavior? Also, see if there are other ways customers are using the site that aren't accounted for in the navigation that should be. Once a proposed sitemap/navigation is created, conduct usability testing to validate the new structure. 
The goal of a good navigation system should be to get the user to the most relevant content as quickly and easily as possible. Much of this comes from smart design, but content plays a big role here, too. Use skimmable, digestible words that customers understand, not lengthy, internal company jargon. Users are quick to click, so using copy that resonates fast and leads the user to the right path will provide a better experience for them. This applies to content across all pages as well as navigation content. "Most of the time we don't choose the best option—we choose the first reasonable option." Don't Make Me Think, Steve Krug. 
There are only a few chances to convince the user that they can get to the content they need before they get frustrated, bounce, and look elsewhere at another site. As such, every piece of content needs to be thoughtful and intuitive.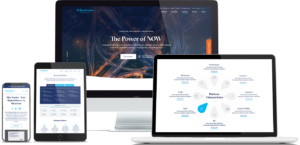 5. Define Goals for Each Page-Type/Template
At the enterprise level with hundreds of products and solutions spanning multiple business units, it becomes extremely difficult to give all the content the time and nurturing it needs. It becomes tempting to simply include everything as a "catch-all", but this is a fast-track to overwhelming and losing user interest. 
As mentioned previously, different personas require different content. Defining goals for each page-type/template helps focus the content to achieve that goal. Is the call to action driving a conversion for that goal? Are the proper users being driven to this page to achieve that goal? Do these page-specific goals align with the previously set redesign goals, tactics, and KPIs? Once goals are well-defined for each page-type/template, then the content requirements and hierarchy should be thought out accordingly. 
6. Determine Content Requirements and Hierarchy
Now that page goals are defined, it's time to determine content requirements and content flow. The content should be aligned with the goals of that page and when done right, will improve conversions. The order of the content displayed is important, as users skim and expect to see the most relevant content at the top. The perfect marriage of content and design always refers back to the goals and on-site tactics. Ensure the content drives the user to perform the goal of that page (whether it's downloading a free trial, contacting sales, submitting a form, etc.). Once content requirements and hierarchy are well defined, then it's finally time for design!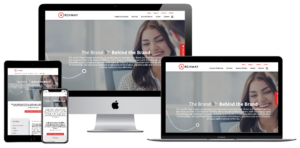 Understanding and planning out content needs early-on makes the design process more efficient and effective. That being said, the biggest ROI for smart content strategy will be proven after launch when those previously defined KPIs improve.