Brand Redesign Built for Aerospace & Defense
Starting with a new name and logo design, the Axient brand identity was developed to visually encompass the value of the newly merged company. Sharp angles were intended to symbolize Axient's cutting-edge expertise while encompassing orbital curves showcase the full-spectrum lifecycle support offered to customers.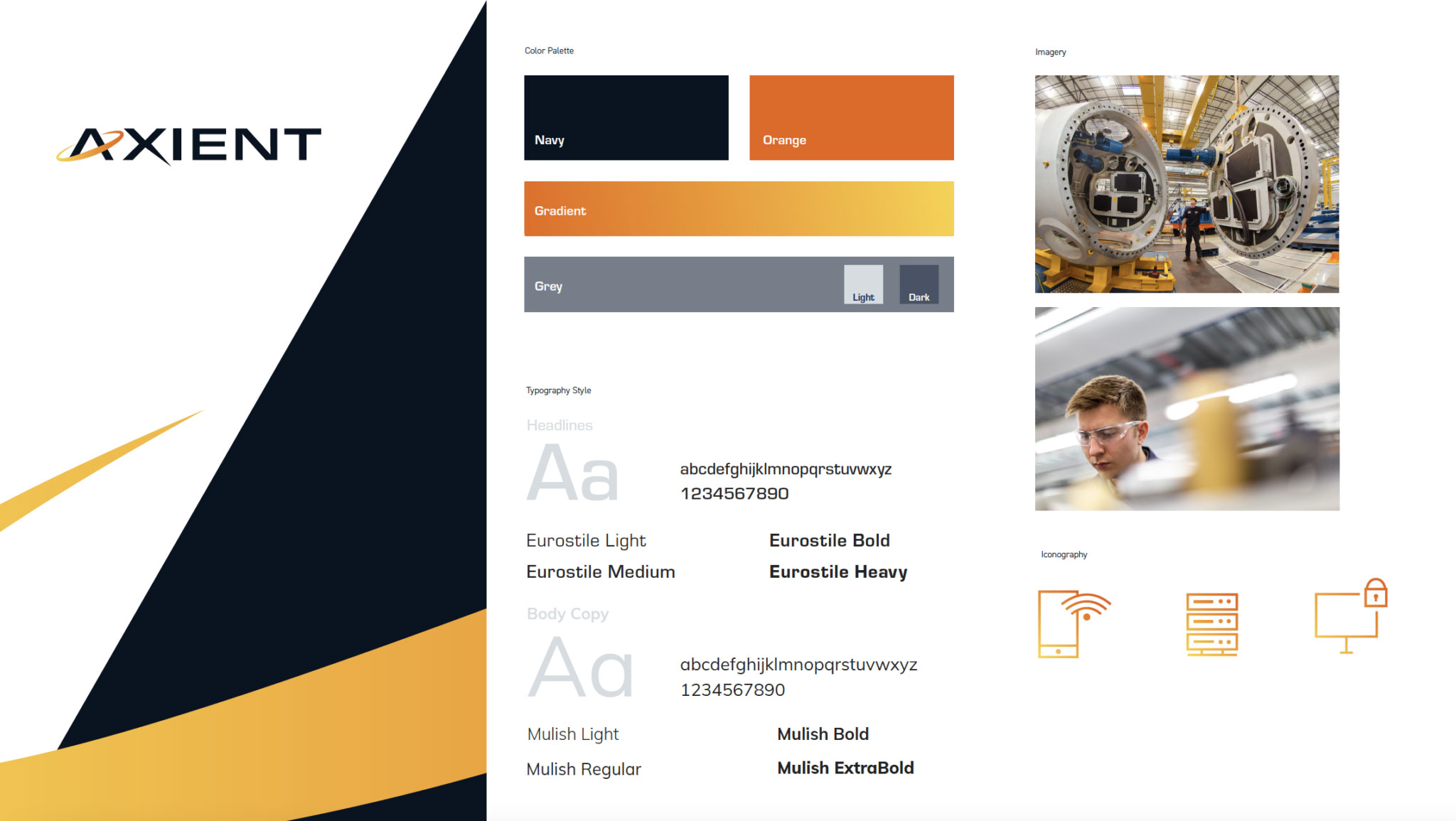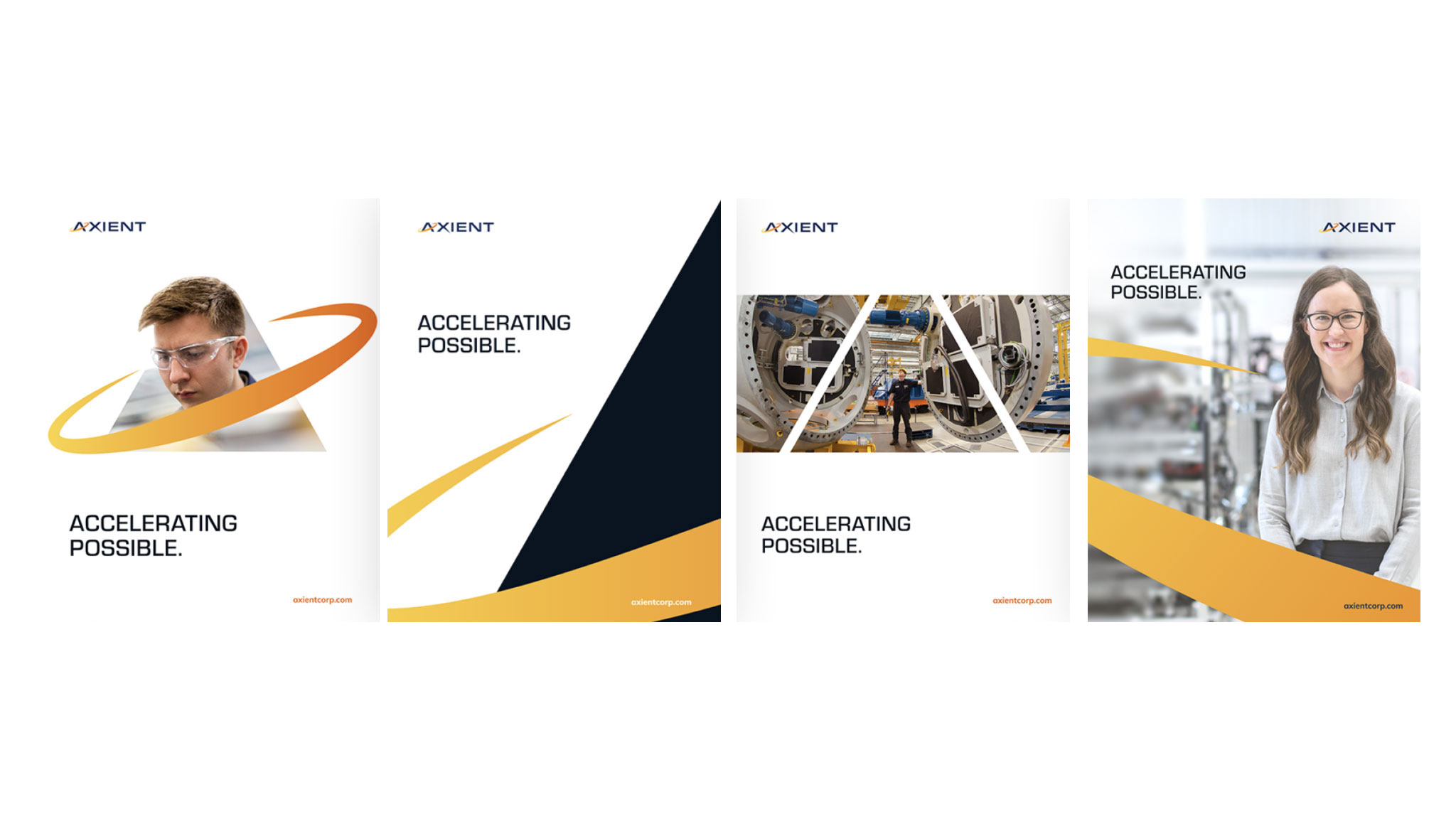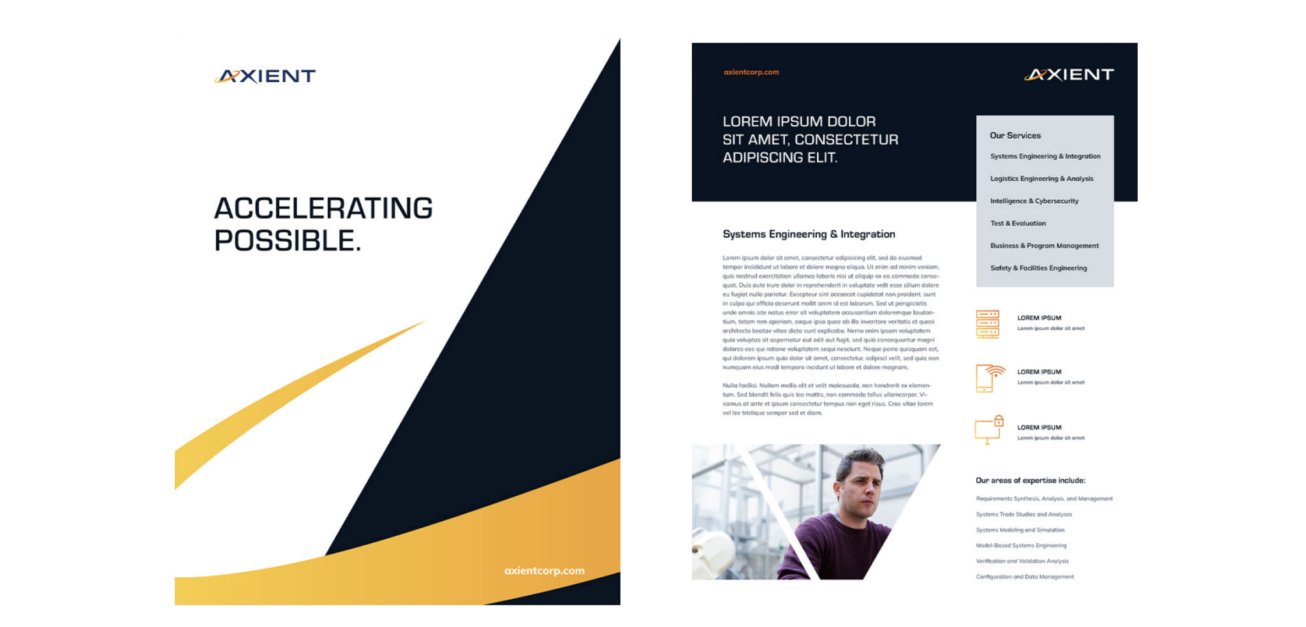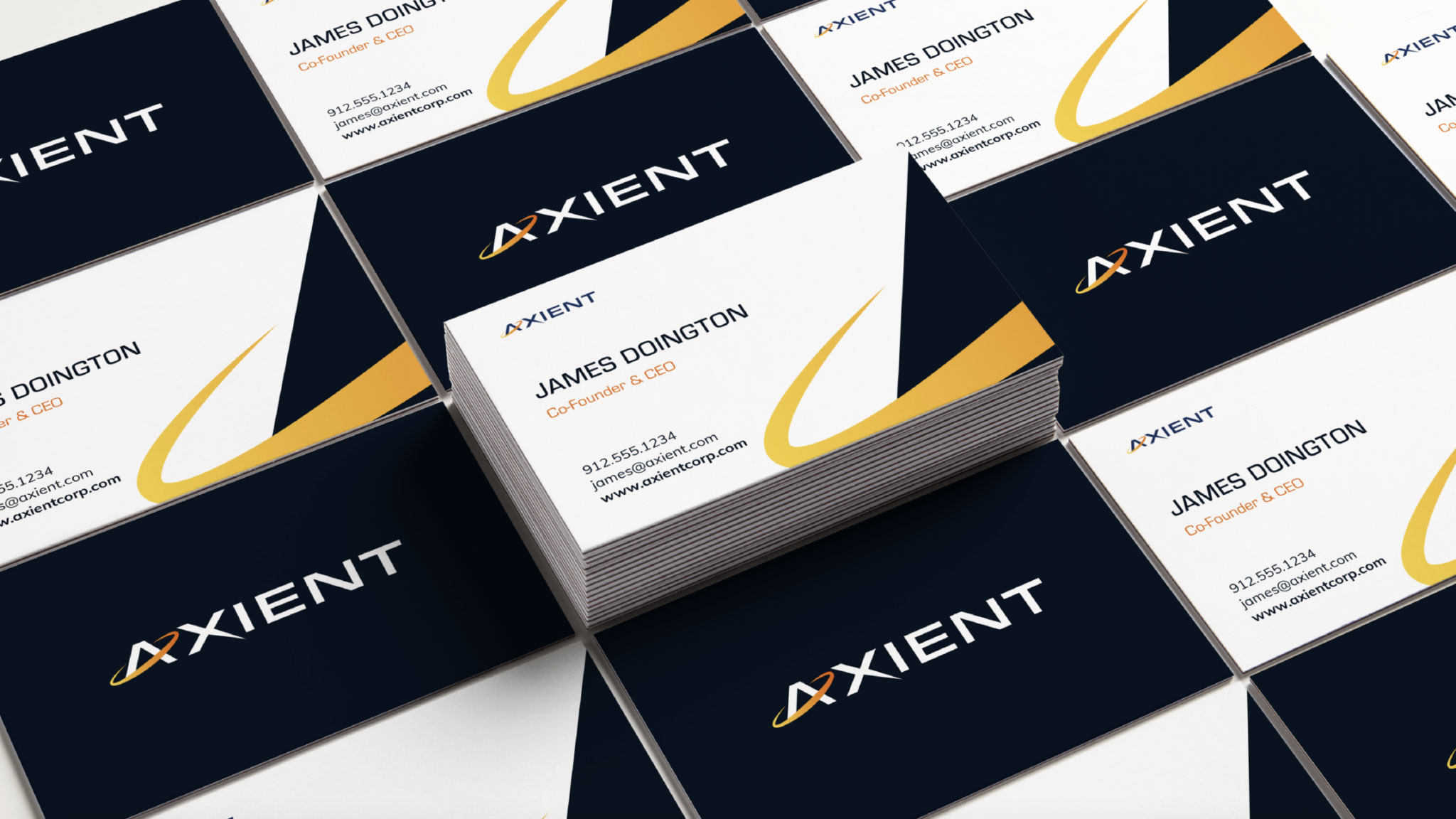 Marriage of Fashion & Function
The new website served to achieve a multitude of business & recruiting goals. Custom website templates were developed with specific audiences & objectives in mind. Interactive, tabbed components were leveraged for in-depth solutions and highlighted tools contract details. Micro-animations & scroll-initiated UX were implemented on the Careers & Company landing pages to attract prospective employees & partners.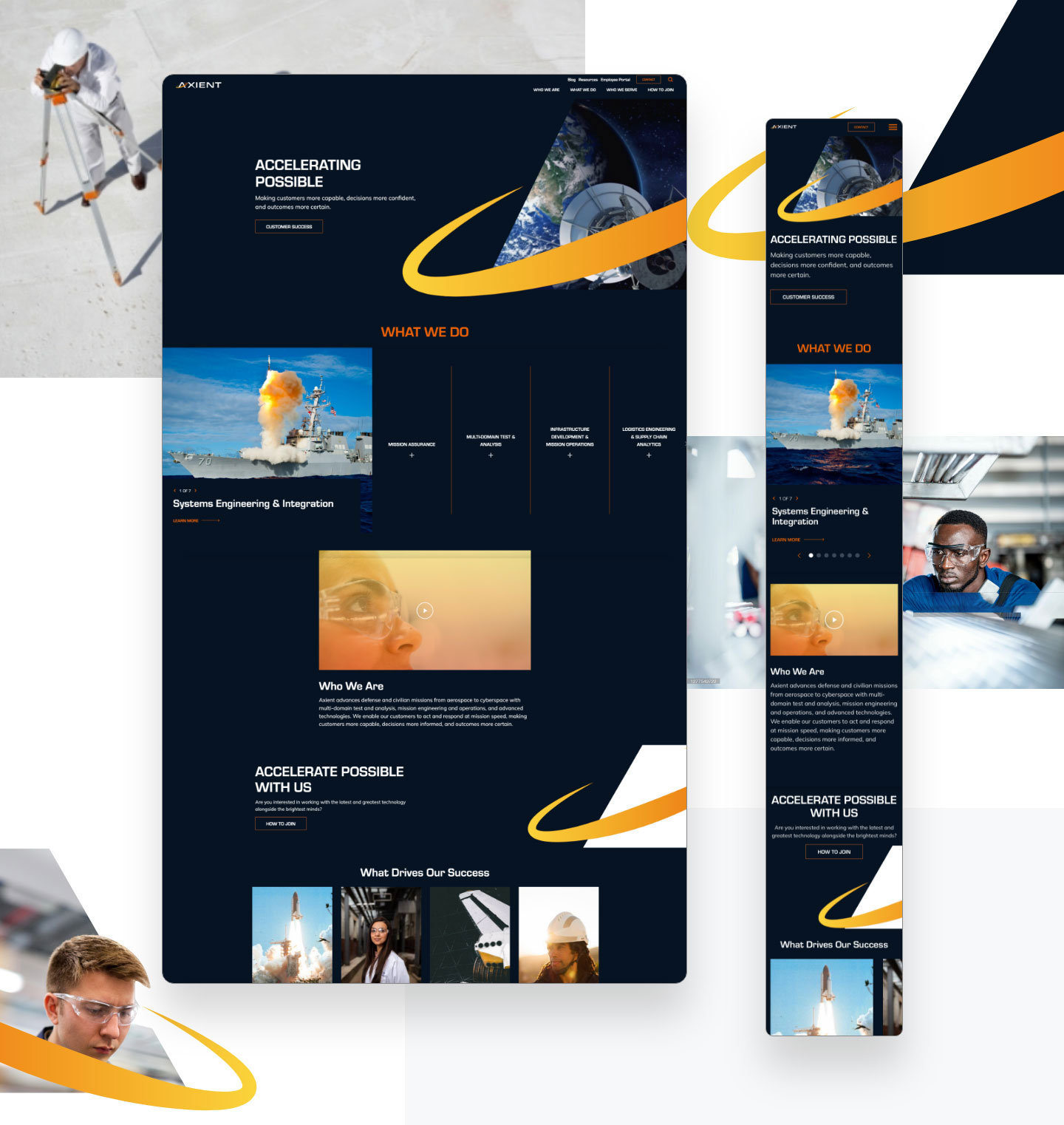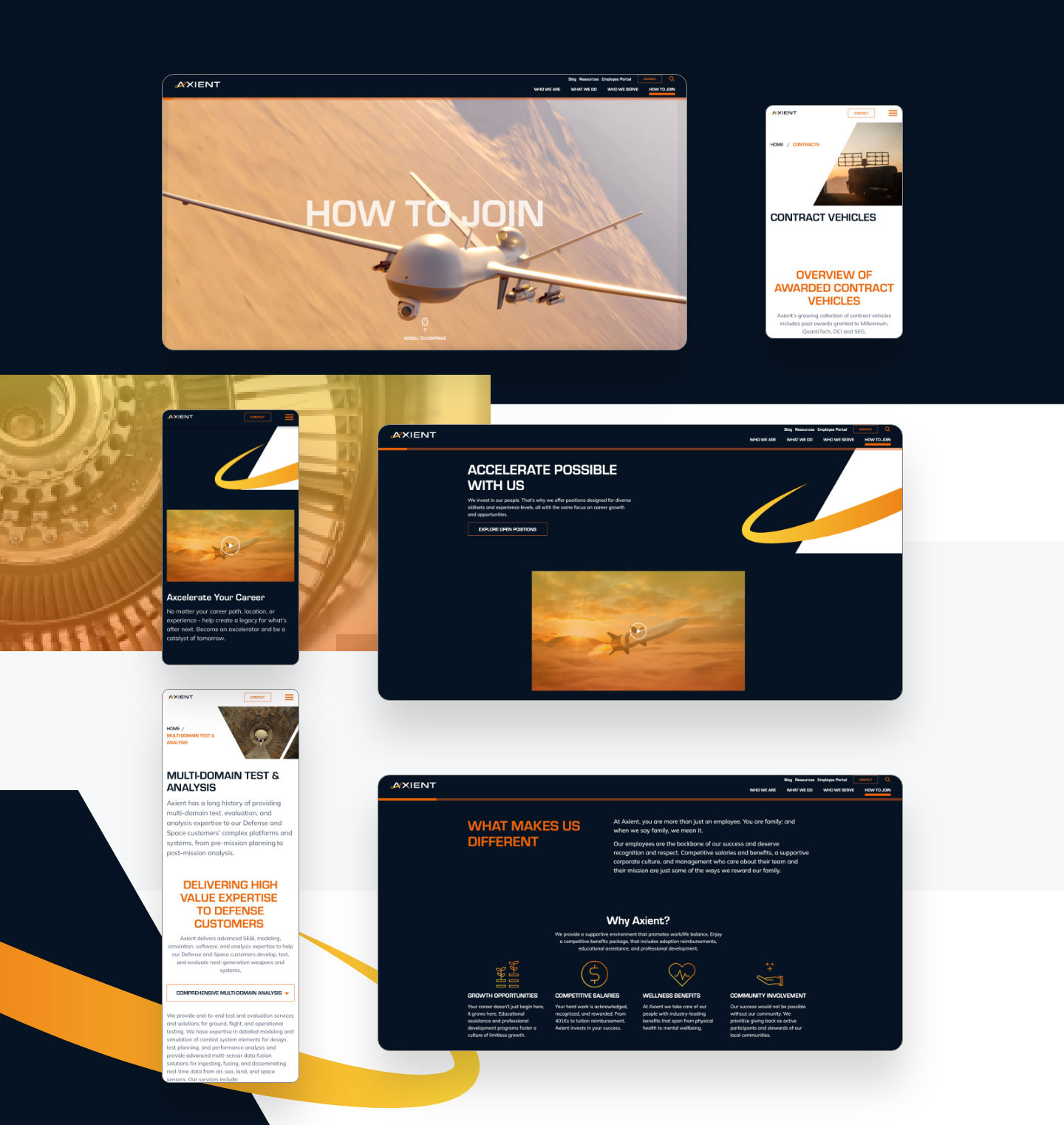 Accelerating to Mobile-First Mindset
With rapidly growing mobile traffic, Bluetext implemented a fully responsive design that ensured all webpages & interactivity of the site were rendered and functioned as intended. From subtle animations to promotional video content, every aspect of the website transitioned seamlessly from traditional desktop displays to mobile devices for on-the-go users.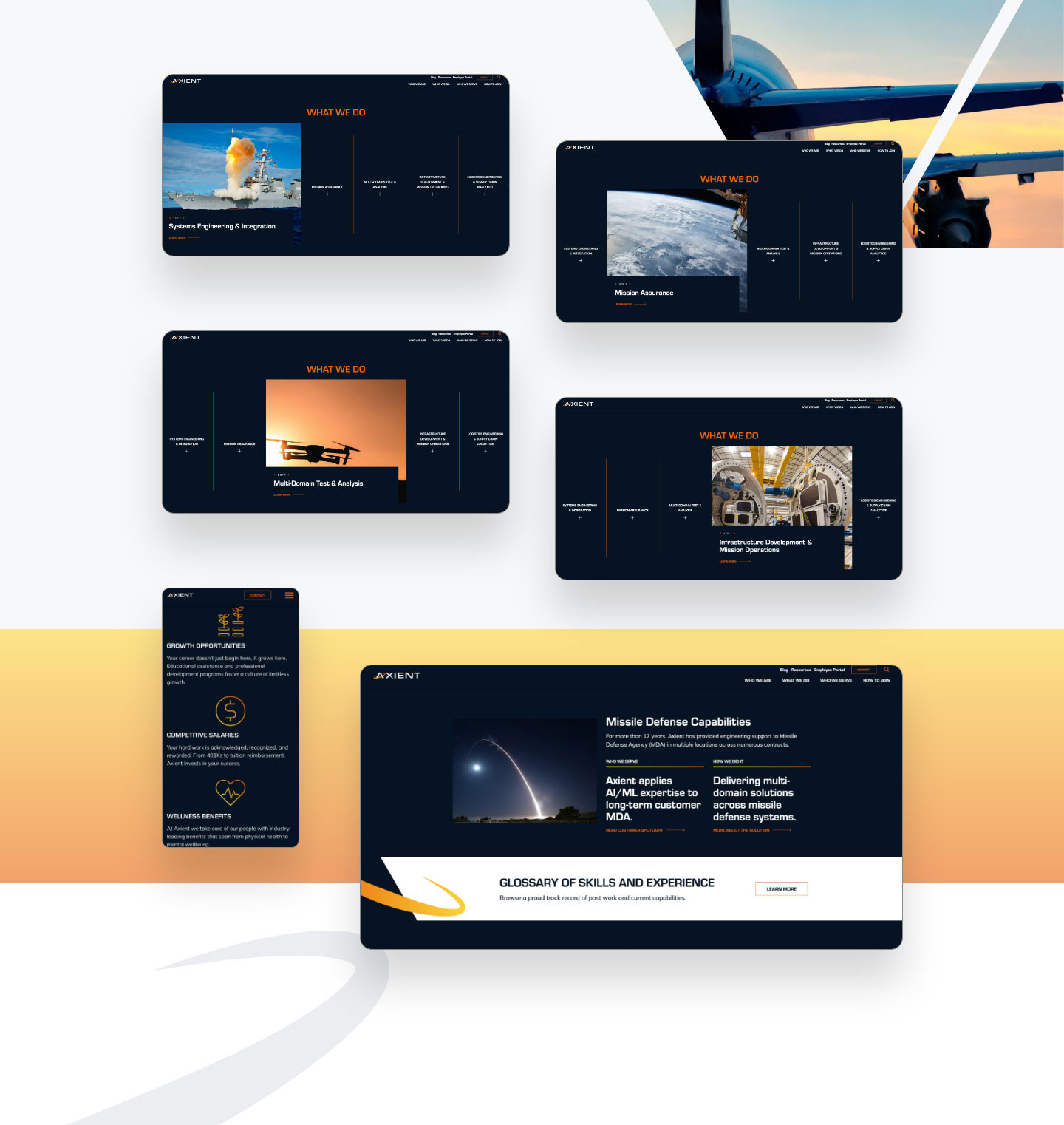 Channeling the Brand Essence Into Video
After an in-depth discovery process, a new brand messaging was crafted to communicate Axient's solutions and value to internal and external stakeholders. On a mission to accelerate possible, Axient's future-focused ethos goes a step beyond next-generation technology to create a legacy that will endure generations to come.
Ready to Recruit Axcelerators
With the primary goal of attracting top talent, Bluetext produced and developed an eye-catching recruitment video asset that highlights Axient's deep breadth of capabilities and company mission. The video targets potential employees not just interested in the buzzword "next-generation technologies", but eager to work on "What's After Next".