From a comprehensive go-to-market strategy to a James Bond-esque product teaser, Bluetext and TS Imagine collaborated on truly imaginative campaigns.
"The Edge" - Coming to Trading Desks Near You
To promote TS Imagine's revolutionary Fixed Income EMS product, Bluetext created a video-based campaign called "The Edge". Designed in the style of a vintage movie trailer, the campaign sought to grab audience attention with tongue-in-cheek writing and visuals that would stand out in a traditionally buttoned-up industry. Under the pressure of a one week project timeline, Bluetext successfully delivered a faux movie poster and a campaign video that garnered a 13% click-through rate within the first two business days of launch.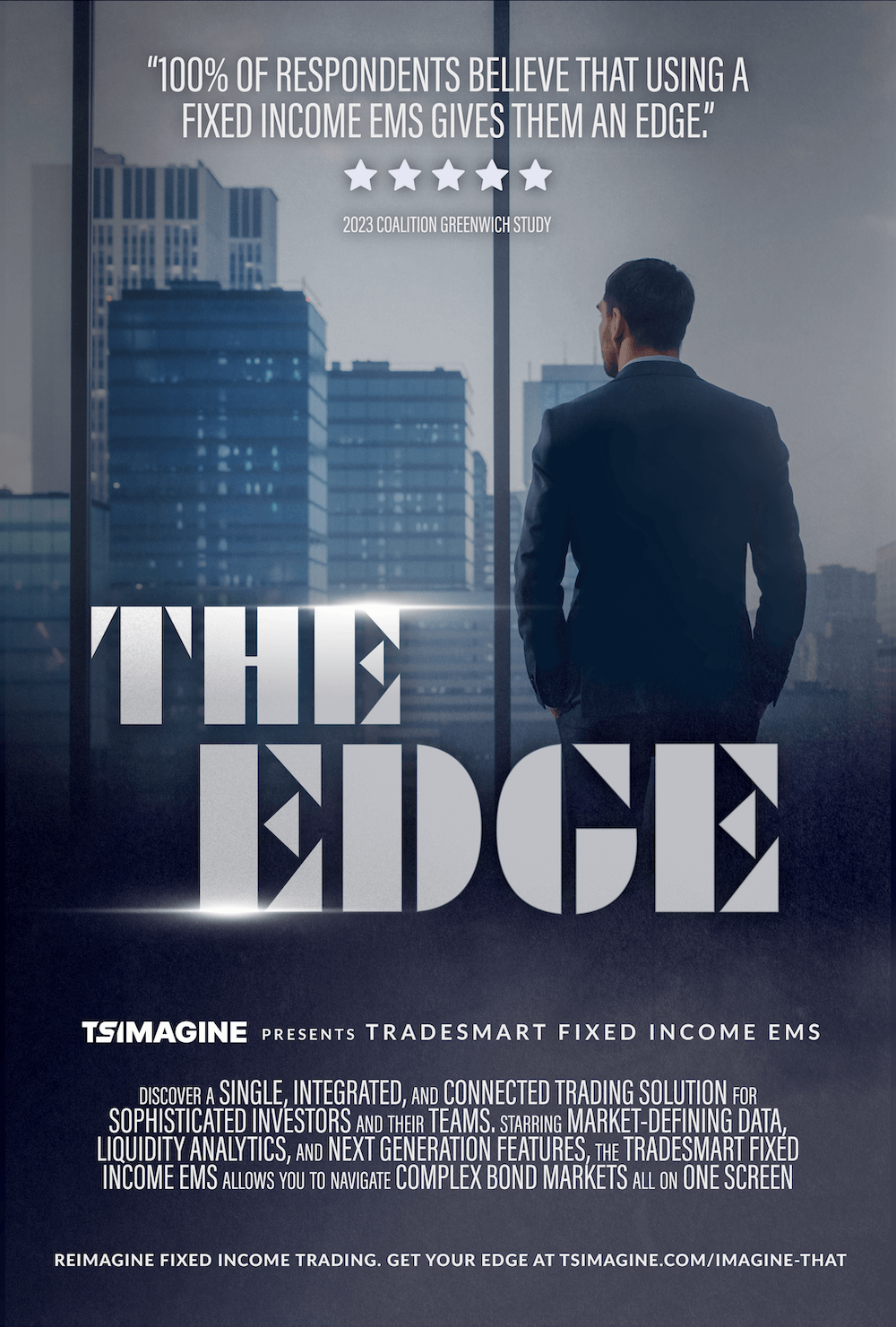 Go To Market Campaign
For our go-to-market campaign, Bluetext came up with the concept "Imagine That" — leveraging the TS Imagine brand name to establish greater recognition and link the services offered to aspirational outcomes. This highly modular campaign positions TS Imagine not merely as a better version of existing products, but a new approach capable of delivering services one could only imagine. With a strong focus on copy and corporate visual identity, "Imagine That" was designed to boost brand awareness, captivate audiences, and drive our message across multiple channels effectively.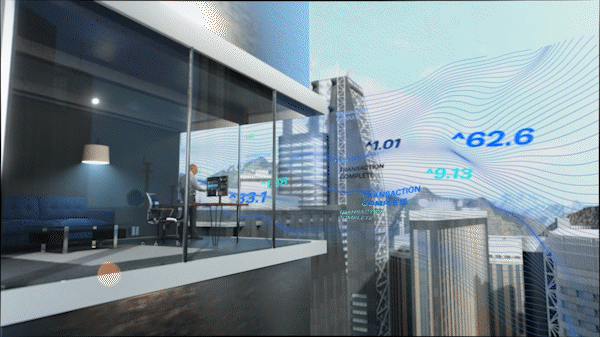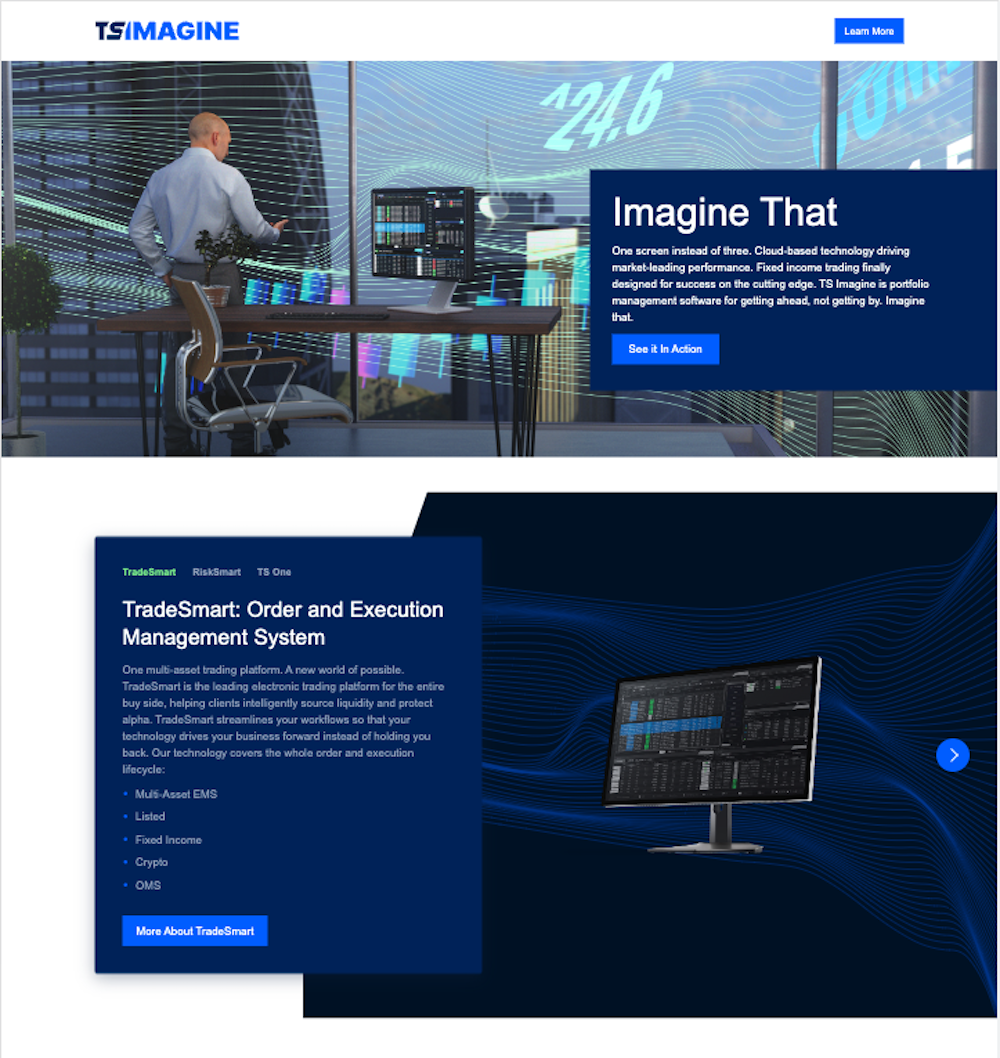 Performance Beyond our Wildest Imaginations
The "Imagine That" campaign performance metrics exceeded expectations across all platforms. In merely the first month of running, the campaign drove and 1.02% Avg. CTR across all channels – far and above benchmark CTRs across all platforms.
CTR across PPC – compared to benchmark 2.80% CTR
CTR across LinkedIn – compared to benchmark 0.45% CTR
CTR across display – compared to benchmark of 0.10% CTR
Website Design
The new TS Imagine brand was brought to life in the redesigned website, with a fresh, clean feel that appeals to the target audience and serves as a strong brand awareness and lead generation tool. A carefully planned content strategy and information architecture allow for an intuitive and informational user journey on the site. With seamless animation of brand elements and best-in-practice UX design, the website portrays product details, value propositions, and company proof points in a sleek, engaging, and easy to digest format.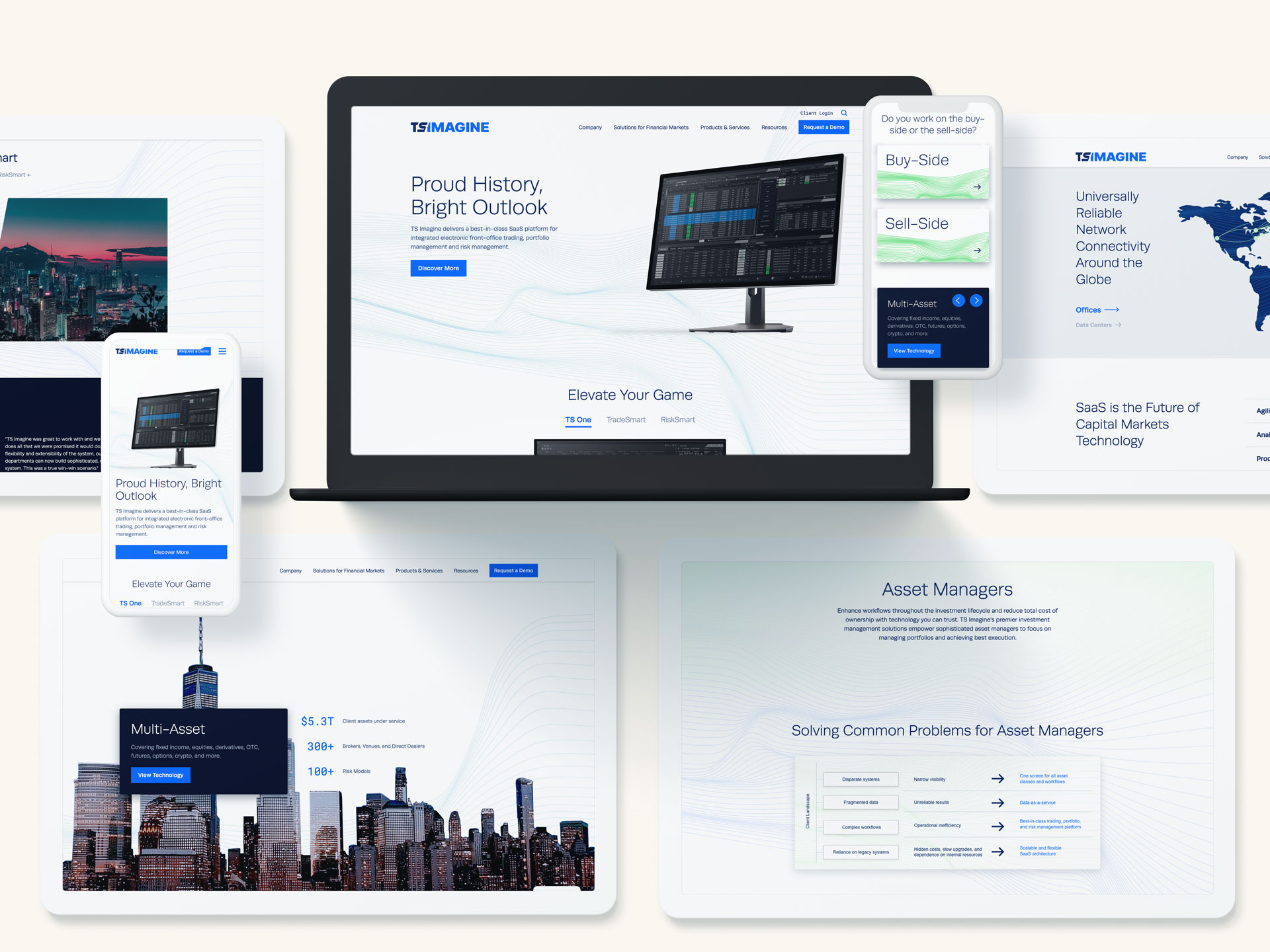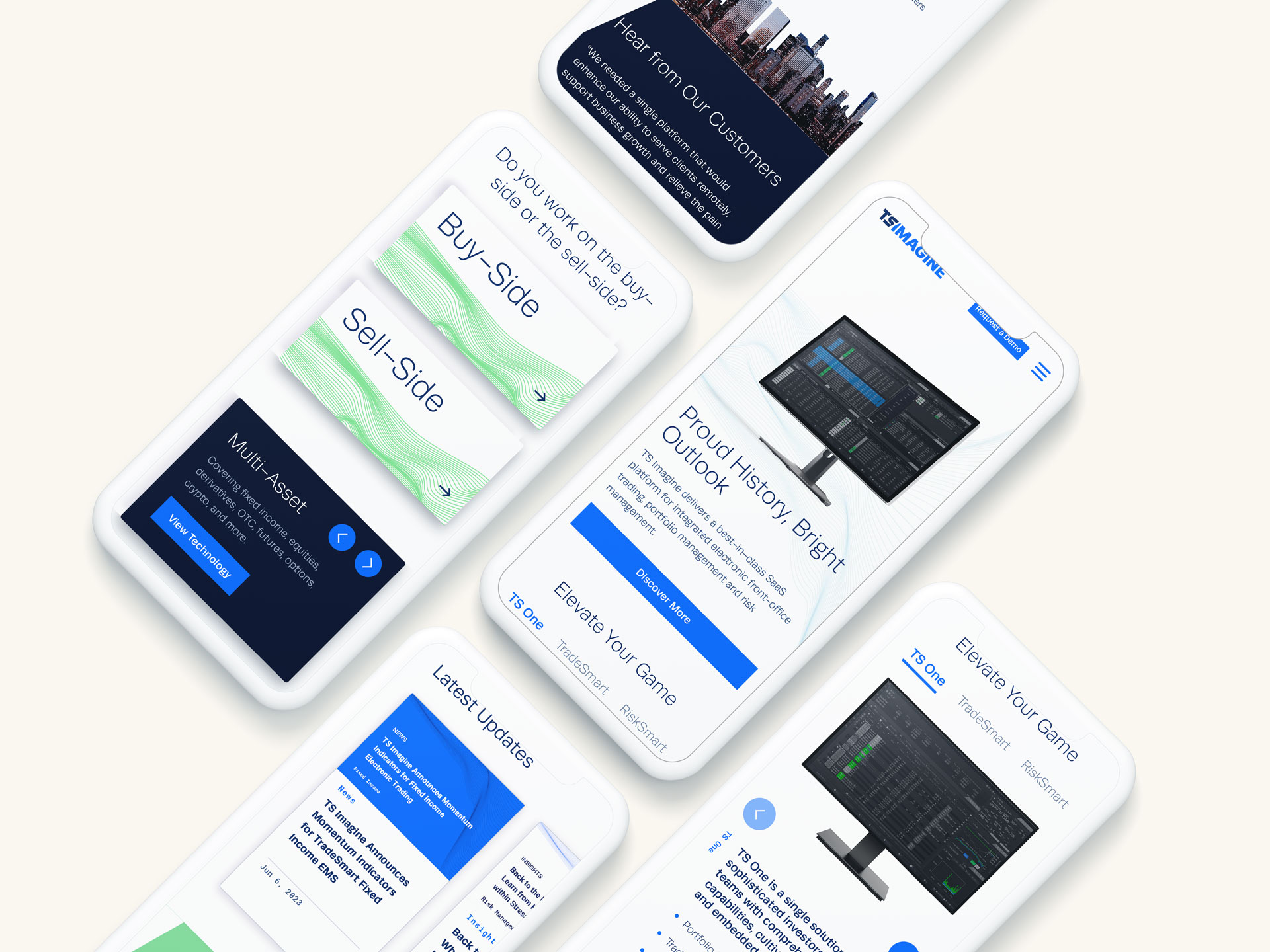 Success Didn't Stop at the Play Button
As a result of the "Imagine That" campaign, the TS Imagine website experienced a significant influx of traffic that contributed to meeting established lead generation goals.
Sessions driven by Paid Media
Sessions on campaign landing page
New visitors to Contact Us page
New visitors to Demo Request page
Imagining a New Brand Future
A consistent, compelling new brand identity was critical for TS Imagine to build up mindshare and continue to make their mark in the industry moving forward. Bluetext created a new corporate visual identity that not only has an open and approachable feel to appeal to the target audience, but reflects a brand that is as strong, sophisticated and innovative as their products. One of the main elements of the TS Imagine brand is a line pattern that goes from chaotic and unorganized to simple, streamlined and easy to follow. Used throughout brand applications, this reflects a key value proposition of TS Imagine's products — they can take the complex and make it simple.