In a time of economic uncertainty, it's more important than ever to stay ahead of the curve as well as the competition. Stale digital marketing strategies simply won't make the cut. Here at Bluetext, we're committed to providing our clients with the latest and greatest when it comes to up-and-coming marketing strategies and trends. In this blog, we'll look at five key predictions to bolster your marketing strategy in 2023. 
Content Marketing in 2023
Gone are the days of strict, professional content and messaging for companies. In 2023, consumers are looking for you to empathize with them, breaking down the traditional walls that separated corporate from compassion. Lean into emotive content filled with transparency, empathy, and relatability. Your customers want to know they can trust you, especially in times of economic uncertainty when every penny counts. Ditch the sales-based pitch in your content and speak to your customers as if they were your friends.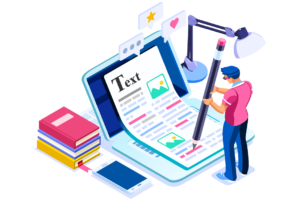 Short-Form Video
In today's culture, TikTok is all the rage. The average user now watches 19 hours of video content every week, and a lot of that is happening on their mobile devices, accounting for 80% of all mobile data traffic. In other words, short-form video is huge and should be taken seriously by companies heading into 2023. 
Producing content specifically for TikTok, Instagram Reels, and YouTube Shorts also lends itself well to companies, as shorter content takes less time and effort to produce. Additionally, viewers are more likely to engage with a shorter video that gets straight to the point versus a video they have to sit through for 30 minutes.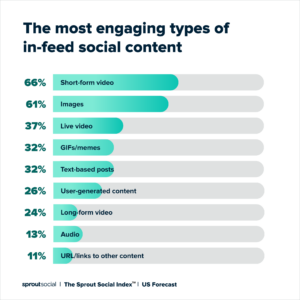 Augmented Reality
Using AR in marketing campaigns was certainly on the rise in 2022 and will continue to grow in both capabilities and use as we get into 2023 and beyond, with the global AR market expected to reach $28 billion by 2028. While AR may seem to be only available to large companies with large marketing budgets like Ikea, there are opportunities for smaller companies to lean into the augmented reality trend. Even something as simple as adding augmented reality functionality to your business card could be a great way to set yourself apart from the competition. You could add buttons to text or call, include a pop-up video showing off your product, and more.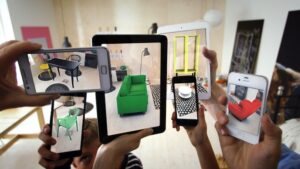 Artificial Intelligence
Although the technology behind artificial intelligence is still maturing and a sound business case is still being developed, that doesn't mean you're not able to jump ahead of the curve. It is predicted in 2023 that the science behind marketing data analysis will benefit greatly through AI with tools such as TensorFlow and Gretel, allowing your company to glean more information from your data than ever before and drive higher profitability. 
The power of conversational AI will also continue to grow (looking at you, Chat GPT) on the back of terabytes of data, enhancing your ability to actively engage with your customers on a personalized level. Tools like Campfire and Kore are making it easier for businesses to take advantage of the power of artificial intelligence with their platform-based solutions.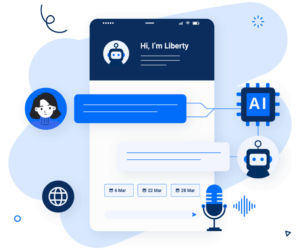 Metaverse
The metaverse was certainly a trending topic throughout 2022 and will continue to make headlines into 2023 and the future. According to a recent study, 59% of consumers are excited about transitioning everyday activities to the metaverse, with a similar number of metaverse-aware companies (57%) already adopting the concept. In 2022, we saw a variety of events being hosted in the metaverse, a trend that will continue into next year via virtual tradeshows, customer experiences, and facility tours. We'll also see an increase in metaverse use for internal business processes such as employee onboarding, training, and even company happy hours. 
Advertising in the metaverse will also continue to rise in popularity as the metaverse itself continues to grow. In order to align with the metaverse ethos, ads will need to be immersive and complement the user experience, allowing advertisements to become part of the gameplay and establish meaningful engagement with users.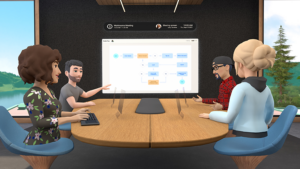 You may already be aware of these upcoming trends and the implications they could have for your business but unsure of how to start addressing them. Bluetext has the expertise and industry experience to help you grow your brand and implement effective changes to your marketing strategy. To learn more about our offerings, contact us today.