Since late last year, the technology industry has been alight with news and developments surrounding the Metaverse. Companies large and small are betting big on what is seen by many as the successor to the internet. Microsoft's record-breaking acquisition of Activision Blizzard has been seen by many as a Metaverse play. The likes of Facebook have even restructured their entire organization and established a new parent company, Meta, named after the Metaverse.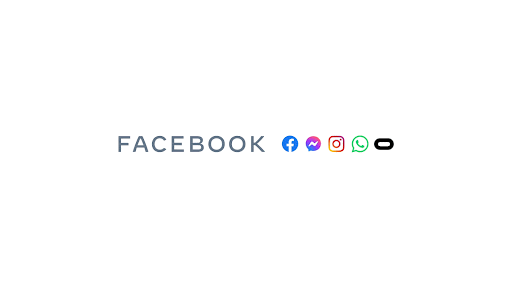 But what exactly is the Metaverse? In simplest terms, "The 'metaverse' is a set of virtual spaces where you can create and explore with other people who aren't in the same physical space as you." If you're still confused, that's okay. The Metaverse is constantly evolving as more and more companies invest in the concept. Chances are you've already experienced flavors of the metaverse but may not have even realized it. To break it down, major players in the technology industry are looking at the Metaverse from a capabilities perspective for the likes of: 
Real-time 3D graphics

Feature sets that overlap with real-world activities

Personalized avatars unique to each user

Person-to-person social interactions that are less competitive in nature and more goal-oriented compared to stereotypical games

Designs best well-suited to virtual and augmented reality headsets

Links with outside economic systems so people can profit from virtual goods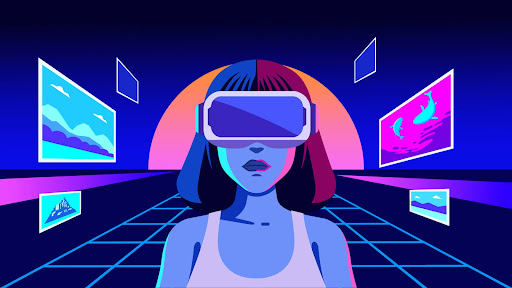 Regardless of how you feel about the Metaverse and its capabilities, there's no denying that AR/VR is growing more popular. In 2021, it was estimated that approximately 85 million users experienced AR or VR at least once a month. Virtual reality headsets, which were originally intended for gamers back in the 1990s, have picked up momentum in the past decade as companies are releasing sleek, futuristic consumer headsets and applications.  That userbase will only continue to grow as VR/AR devices become more accessible from a cost and usability perspective. Given the fluidity of the concept of the Metaverse, the marketing opportunities are truly endless at the moment. Below, we take a look at just a smattering of ideas for marketing in this next generation of the internet. 
1. Gamifying your Brand
As we've discussed before, gamification is the act of taking a process that already exists and applying game mechanics to make it more engaging. Given the current state of the Metaverse and its existing uses, gamifying a brand is the first natural step we'll see companies take as they expand their reach into this additional marketing channel. We're already seeing some companies dive headfirst into brand gamification in the Metaverse. To promote the new Nike React Flyknit running shoe, Nike created its own virtual world, called Reactland, allowing users to create avatars of themselves and then navigate through the game's forests and rooftops while jogging (in real life) on a treadmill for three minutes.

2. Parallel Metaverse Marketing within Real-Life Marketing
Just as we create physical manifestations of digital marketing campaigns, marketers need to be ready to expand their focus to the Metaverse as a third component of any future campaign. Campaigns targeting millennials and Gen-Z'ers will comprise the majority of initial Metaverse marketing campaigns, as these audiences are the predisposed primary users of the platform. Experiential marketing will also be a major component of any Metaverse marketing campaign, offering branded installations and events that users can interact with, as opposed to just placing simple ads.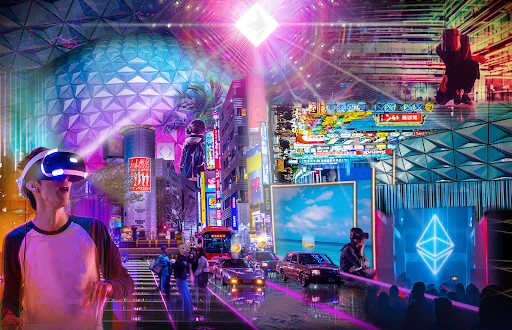 3. Harness the Power of Facebook's Meta
While Facebook is still in the early stages of rolling out its Metaverse to consumers, there's a good chance that any experience will include digital advertising and in-experience transactions. Anything from building virtual stores, hosting immersive events, or creating Facebook Ads will no doubt be considered. Additionally, we'll definitely see comparable offerings from other companies staking their claims in the Metaverse hype such as Walmart and Microsoft.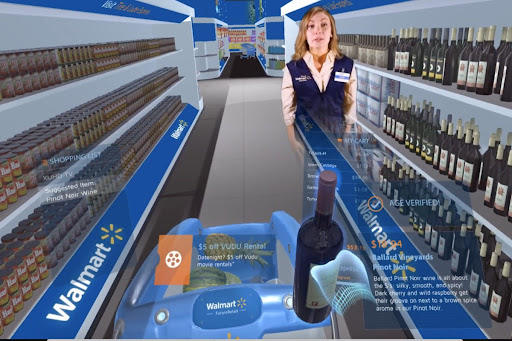 It's fair to say that the Metaverse in its current state is filled with uncertainties. While many companies are pouring tons of capital into the space, no one knows what it will look like in five to ten years, let alone next year. That being said, it will be important for marketers to stay in the loop and decide when might be the best time to stake their own claim in the Metaverse. Interested to see how Bluetext is taking advantage of up-and-coming technologies on behalf of our clients? Contact us.