Making the Product King
We were able to showcase the importance of hardware-encrypted drives in a creative way comparing software encryption to Jello which is not effectively securing personal data. This theme was carried throughout the landing page while educating consumers on Kingston IronKey's story and showcasing their products.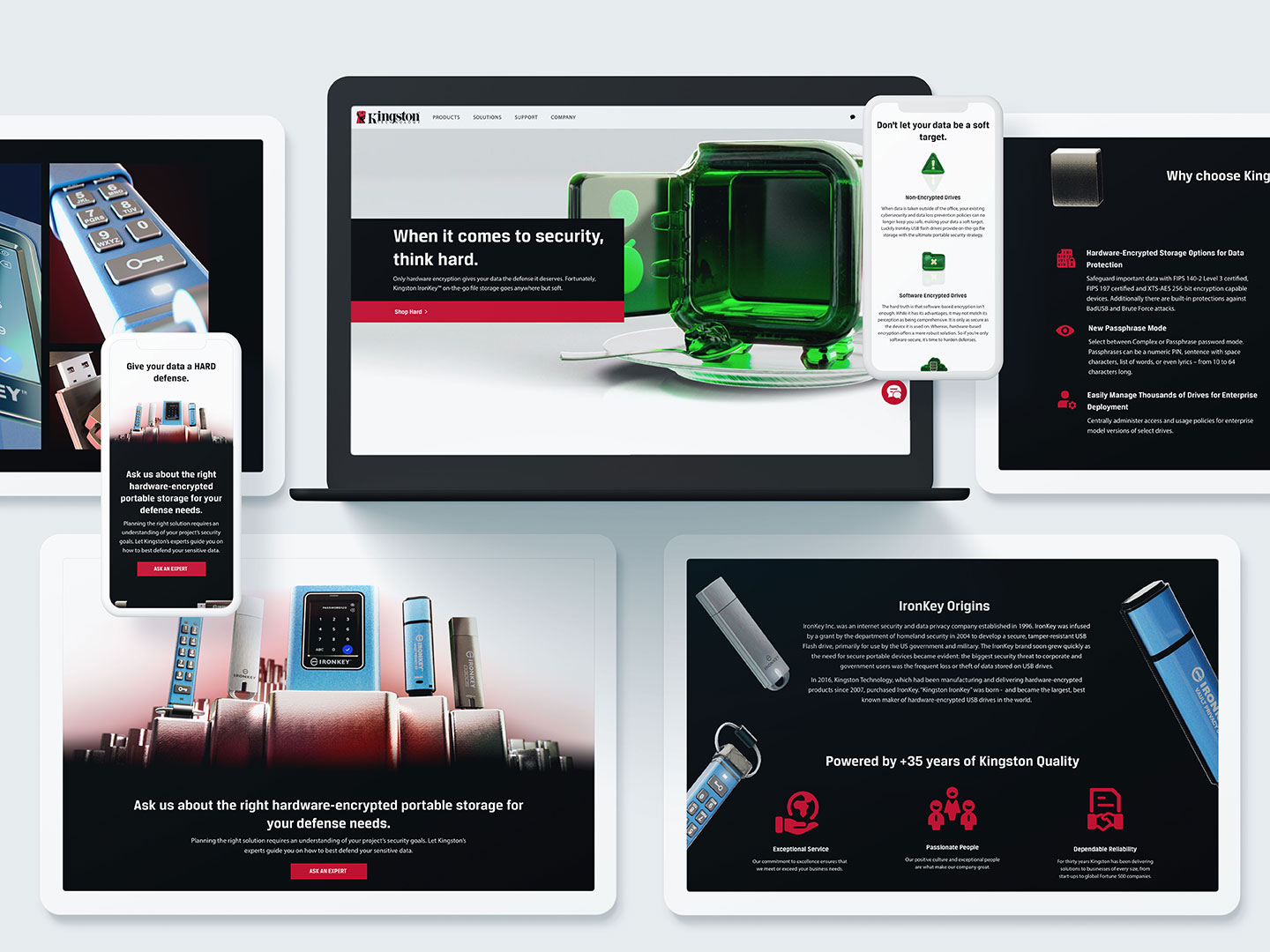 3D Video Animation
Our designers created 3D files of different IronKey drives and produced 3D animation for the Jello assets, promoting how secure Kingston IronKey hardware-encrypted drives are.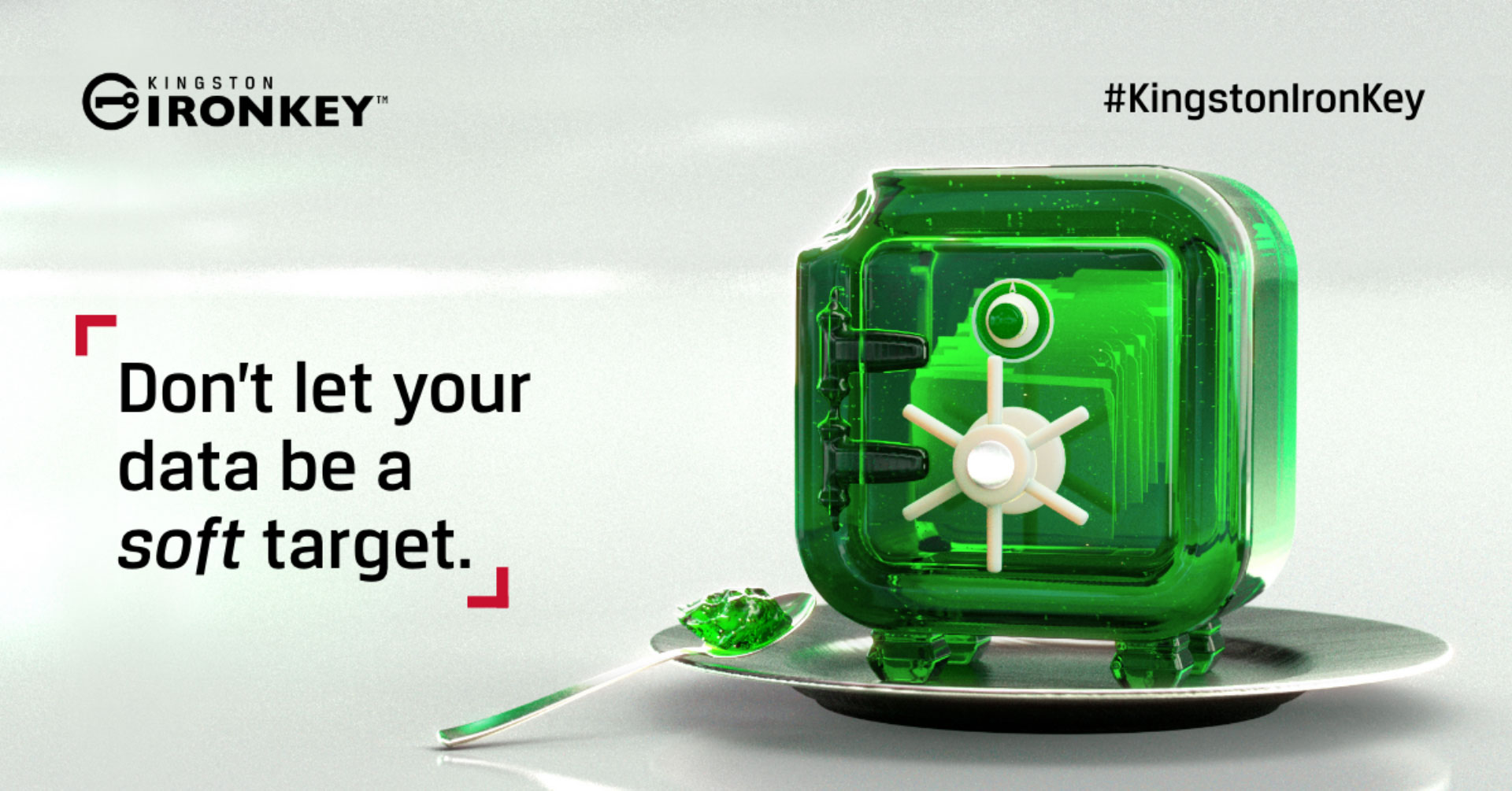 Campaign
Going through our normal competitive analysis, campaign theme development, and media research we designed Google Display, Responsive, YouTube, Facebook, Instagram, and LinkedIn assets for the go-to-market campaign design.