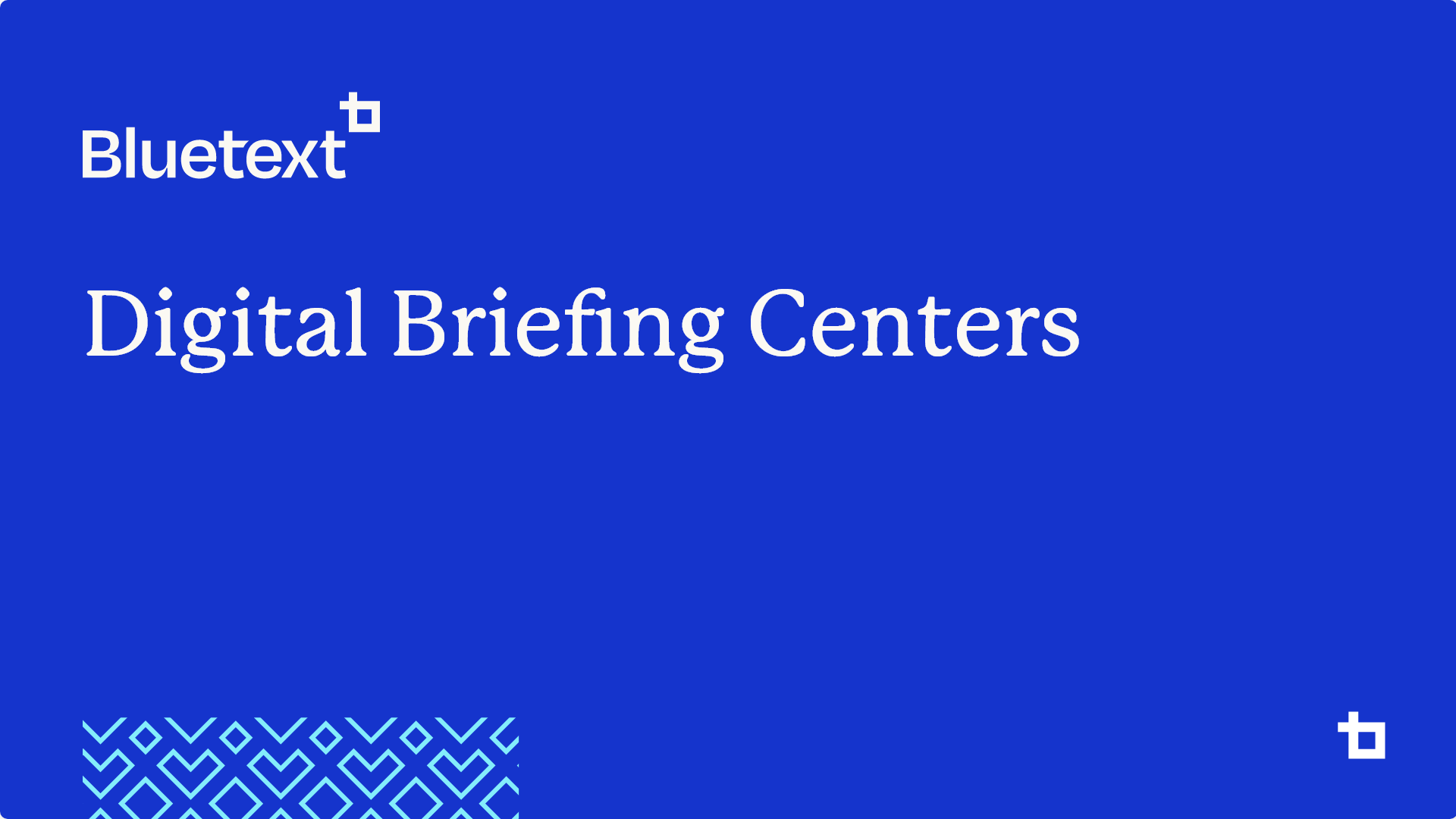 Select Clients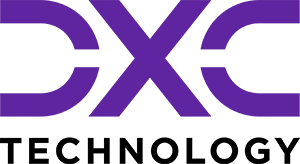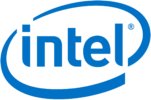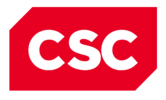 Custom Animated Introductions
Our 3D animation team can:
3D recreation of your office building with dynamic fly-throughs
Superimposed executive speakers into the briefing centers
Introduces the experience/event to the user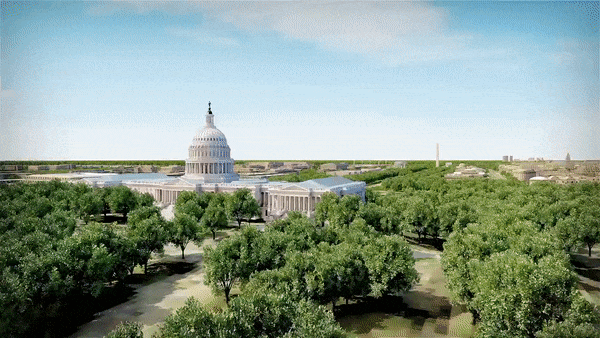 Keynote Speakers
Superimposed presenter with screens to show their content to emulate in-person experiences
Add up to four screens to host a presentation, video, and social feeds
Users can learn more about the speaker prior to the start of the briefing by viewing the keynote speaker's name, picture, biography, and contact information in the Speaker's panel
Speaker information is available to the user in navigation whenever users need to reference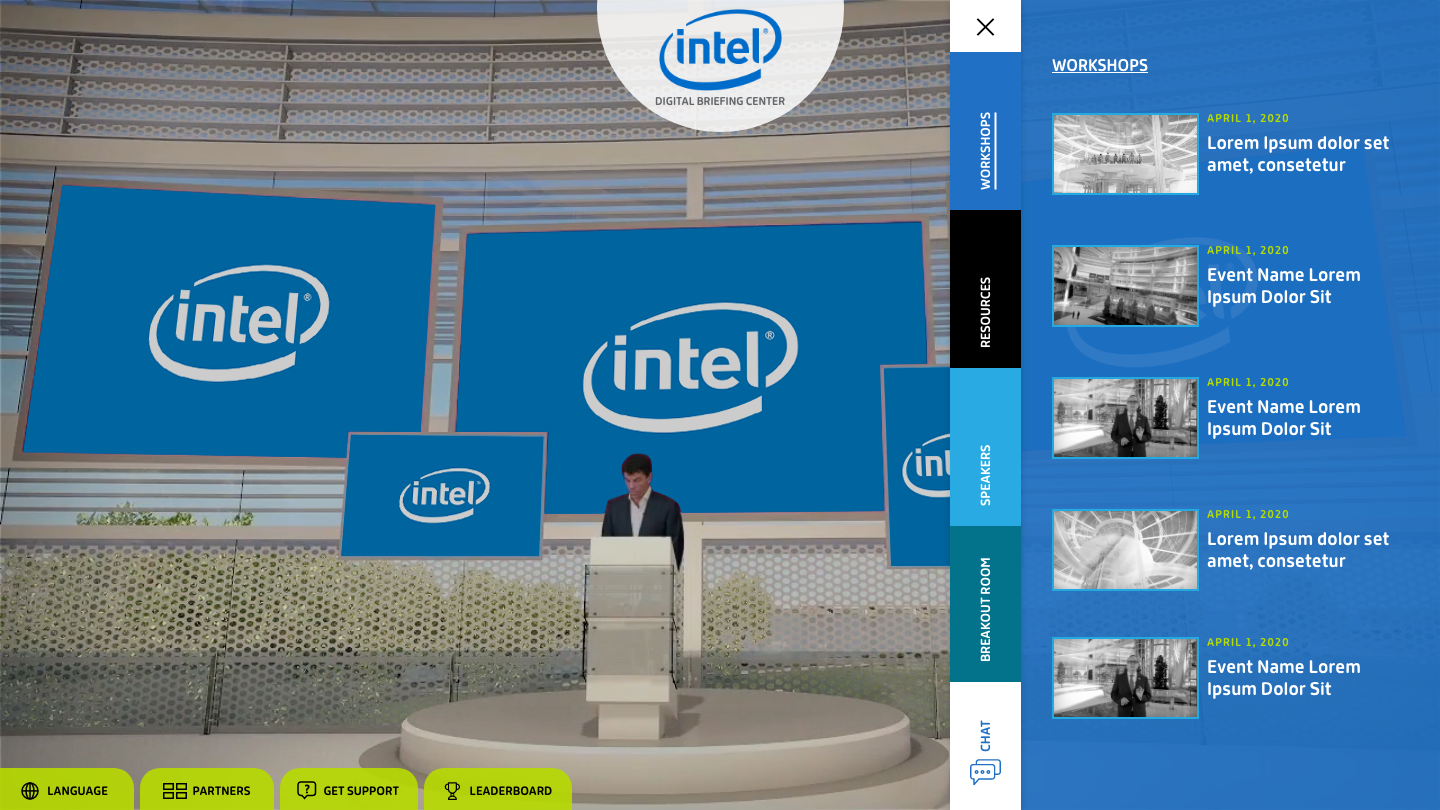 Host Workshops
Choose a New Workshop menu option
Users can join different workshops, based on their interests
Live video, presentation, and chat integration for users to learn more information specific to their interests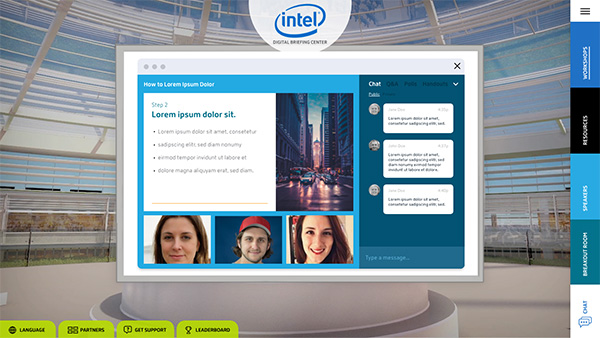 Executive Presentations
Pre-recorded presenters can be superimposed standing at the podium
Screens can be modified for each briefing
All briefs are able to be archived and accessed again from anywhere with an internet connection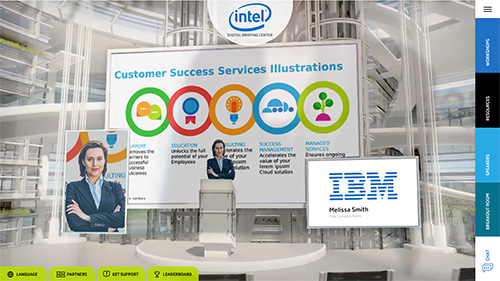 Have Thoughtful Conversation
Briefing center can be integrated with platforms such as Zoom, GoToWebinar, Jitsi, and Skype
Following a briefing, users can join a breakout room with other users to discuss the content presented to them
A moderator can toggle between presenter view and can lead the breakout session and ask questions to the users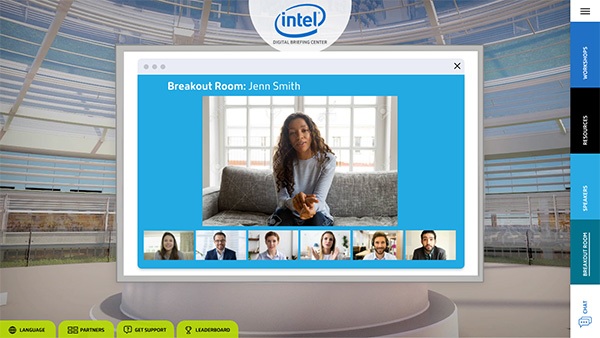 Training Materials and Downloadable Content Available
Users can access training materials and download content such as case studies, data sheets, and presentations via the menu
House one-on-one training videos to support their needs in the menu
Host live training videos via Zoom or other platforms within the briefing center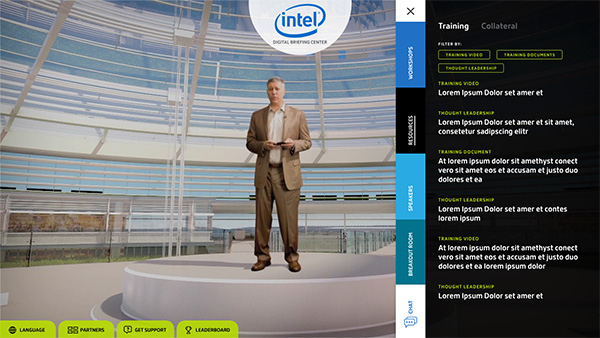 Chat Functionality and Gamification
Users can be awarded achievements in the form of badges, missions, quests, etc. for completing certain actions
Users can monitor their achievements and compete against other users via a community leaderboard
If a user gets stuck or requires assistance, they can get support from a specialist via video and chat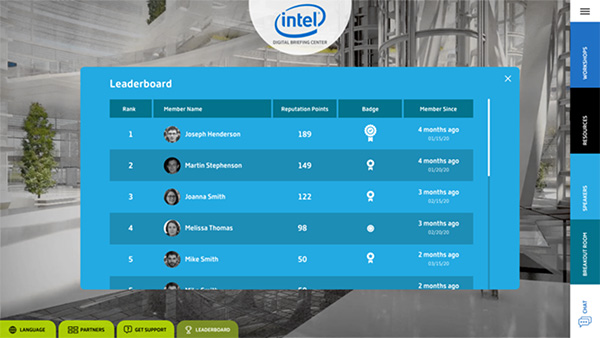 Interested in a Digital Briefing Center?
Want to receive a live demo or hear more about how a Digital Briefing Center can help achieve your business goals?
Get in Touch