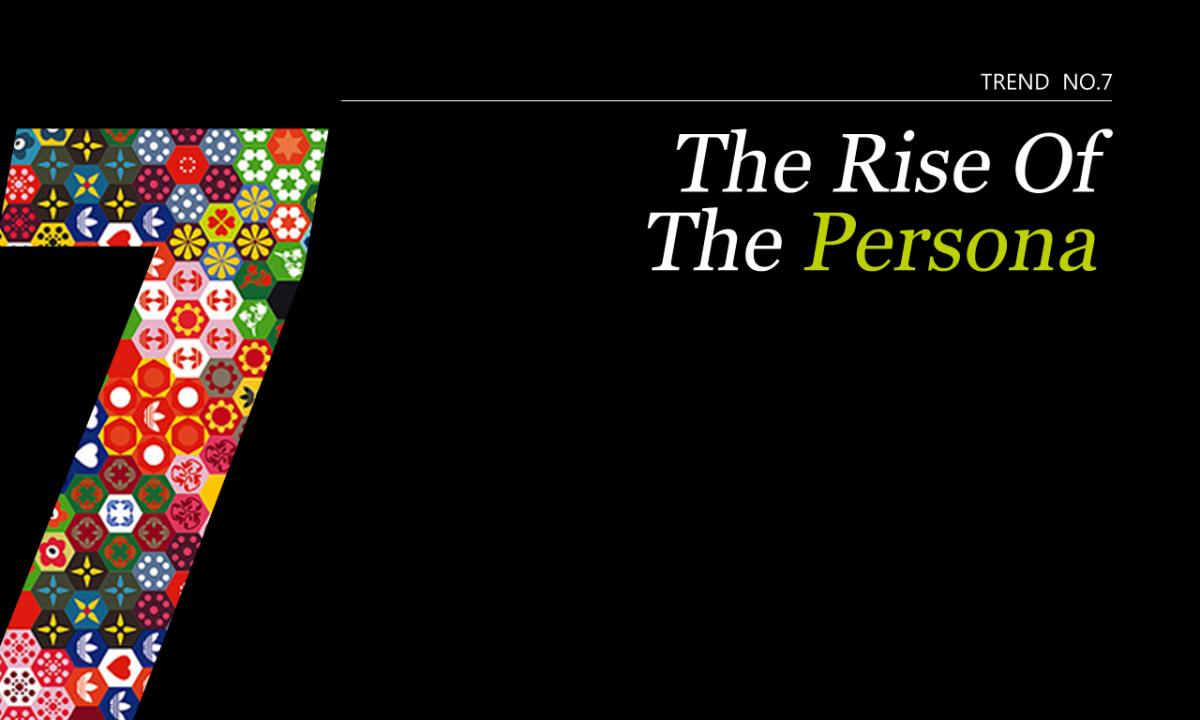 Smart digital media strategies depend on deep, accurate and relevant personas. Getting personas accurate and relevant in terms of website user experience, search media, and social media are critical. Mistakes in this persona development process lead to flawed content strategies, search in bound link targeting, and unusable web experiences. Correcting these personas after strategy deployment leads to budget over runs and dissatisfied brand embracers. Smart digital consultants use processes to reduce the risks inherent in persona development and the deliverables that are driven out from these personas.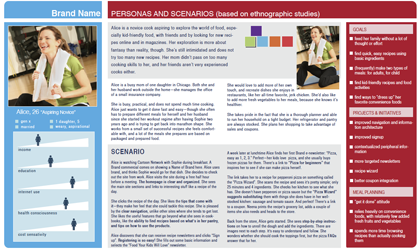 Typical persona deliverables should include:
Portraits of each persona delivered as compelling summary graphics and slides.
A behavioral model of each persona, comprised of how the persona thinks and reacts to site concepts.
Conventional persona development begins with qualitative research usually through focus groups and interviews, both virtually and in person. The process begins with analytical research, based on a large enough sample of your actual site visitors. Depending on the business and industry the word "large" obviously means different things. Leveraging clickstream data and the associated demographics, attitudes, and visit metrics, you can validate what your personas dictate. We therefore know definitively:
Web property visitors
Motivators for why they come
The various persona attitudes they arrive
The linear tasks they hope and seek to accomplish
How successful these experiences are (review abandon pathways, shopping carts, applications, etc)
How they feel about your digital presence and your brand
How the site experience influences their likelihood of doing business with your brand in the future
Because we identify the primary personas from this statistically robust sample of thousands of actual visitors, the likelihood of our missing a key persona or even a key attribute is far lower than would be the case with exercises that start with focus groups.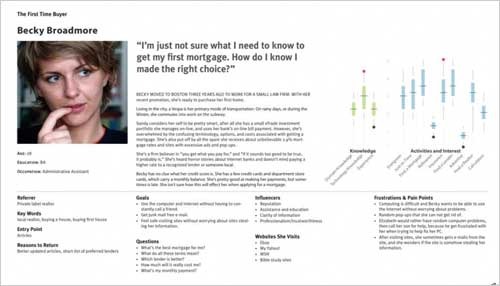 Only when we have a clear picture of current visitors do we move to focus groups and one-on-one interviews, where we dig into the needs and experiences that formed your visitors' attitudes towards your space, your brand, your products or services, and your competitors. We know, for each persona, the underlying motivators that influence the way they see your site and what they need from it, both now and in the future.
Get in touch if you would like help building out your personas to inform a sound digital media strategy.