Launching your new or revitalized brand is the most important stage of the rebranding process. You've done all the hard work at this point, determining the right look and feel, message, and character for your brand. The crucial next step is to announce yourself to the world, both from an internal and external point of view. In today's blog post, we'll cover how to launch your new brand into the market and how to ensure your employees are ready to be your top brand ambassadors.
1. Brand Launches are Non-Linear in the Rebranding Process. Prepare Ahead of Time.
Preparation is the key to success. Without it, you run the risk of reducing the impact of your brand launch. You only get one shot at this so be sure to make the most of it. Begin ideating on how and when to launch your new brand at the start of your rebranding process. You'll want to have a clear sense of the rationale behind the rebrand and how it impacts the broader narrative you want to communicate to the market. This foundation creates meaning and purpose, giving you a chance to engage with your existing customers and create new ones.
If you wait too long to start planning your brand launch, you risk confusing the market and your employees, leading to increased turnover and a decrease in market share. Be intentional and calculated as you determine the best course of action.
2. Increase Your Market Impact By Properly Determining Your Market
A successful brand launch reaches all notable audiences including both internal and external stakeholders. You'll want to think strategically about your key audiences and prioritize your brand launch activities accordingly. For example, you may want to provide your high-value clients, key partners, and investors with a personalized introduction to your new brand. Making sure you create a positive trustworthy impression with your key audiences will increase the impact of your launch and the chance of success.
3. Communicate Efficiently, Communicate Effectively
The narrative you bring to the market for your brand launch is the most important aspect of the entire undertaking. Document your communication plan via a spreadsheet to ensure your tactics are on track from a timing and budget standpoint. Think through the most effective channels you can use to communicate the launch of your new brand to your key audiences.
Tactics can and should include: emails teasing the new brand, a pre-launch event for your most strategic audiences, and a landing page for people to visit to understand how the rebrand affects them in the short and long term. An effective communications strategy prepares your customers and investors for what's to come and creates buzz around the new brand.
Think through a phased approach to your brand launch, utilizing a variety of tactics and channels to create the biggest impression. We've said it once and we'll say it again: you only get one shot at this. Make it count.
When in partnership with Arlington Capital Partners, we launched Centauri. Our team developed and executed an integrated go-to-market strategy including PR, digital advertising, and social media. A key component of this campaign was a series of emails teasing the new logo, message, and brand into the market.

4. Saying Sayonara to Your Old Legacy Brand
While it may be hard to let go of the past and the brand assets that got you to this stage in your company's lifecycle, you made the decision to rebrand and enter a new phase of growth. Migrating your brand from the old to the new creates consistency in your overarching brand narrative.
Create a brand migration list of all of the places your old brand is visible from both an internal and external view. Your website, building signage, virtual backgrounds, mugs, business cards, ad campaigns, etc. should all be added to the list of touchpoints. Determine what it will take to update each asset and work backward from the items that will take the longest to finalize. Ensuring each of these touchpoints is taken care of prior to your brand launch means minimizing confusion for your key audiences and the market at large.
5. The Key to a Successful Rebrand is Getting Your Internal Stakeholders Onboard
In many senses, your employees are your brand's most important ambassadors. Getting them to embrace the changes and preach the narrative you've created with authenticity will ensure a smoother transition from the old to the new brand. Educate your staff on the brand's mission, vision, and core values, articulating the direction of the new brand. Provide your employees with your updated brand guidelines, outlining how your brand should look in white papers, PowerPoints, data sheets, etc. Outfit your team in branded swag to make them feel like part of the team and drum up excitement ahead of the brand launch. Your people are your greatest asset; use them to their full potential and reap the benefits.
When ARKA came to Bluetext following a merger, they needed new messaging, brand creative, website design, and a brand launch program to unite the legacy companies. As part of the brand launch, our team implemented a full brand ambassador program, email announcements, a central inventory of brand assets, and FAQs. To get employees excited and geared with new brand creative, a 'Welcome to the Brand' kit was designed and coordinated to arrive with the announcement of the new logo & brand.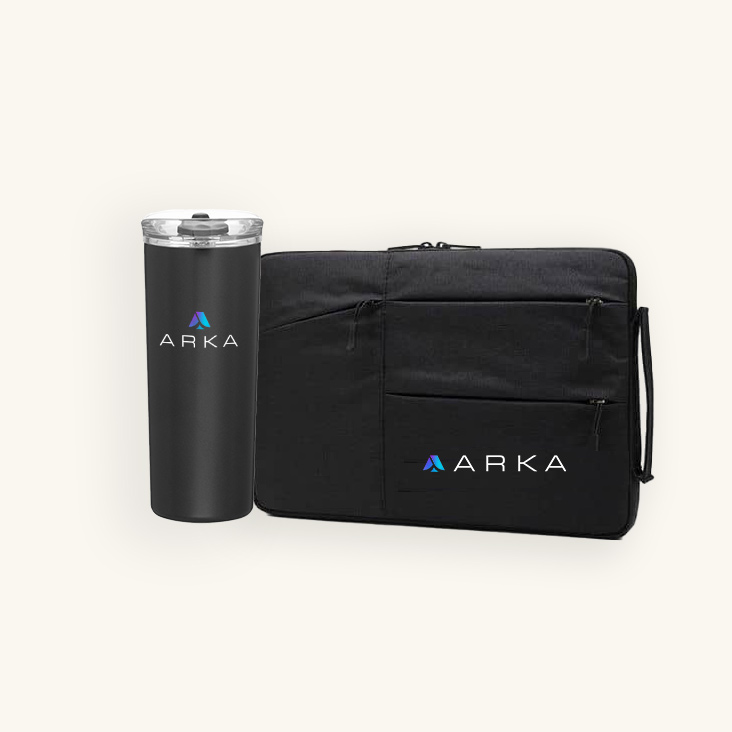 6. Launching Your Brand Externally – Patience is Key
The most important thing to remember for any external brand launch is to be patient. It's an exciting time; pressure is high and the fruits of your labor over the last few months are about to be realized. Just remember, patience is required to achieve maximum impact, and timing is everything. Coordination is an integral component of your brand launch, ensuring everything launches without a hitch, and no one accidentally jumps the gun by updating their LinkedIn header with a graphic featuring your new logo. Using your brand migration list, execute accordingly, launching your new website, updating social media assets, and distributing press releases. Many brand launches culminate in a public event, where you unveil your new logo, mission, core values, etc.
Following a series of mergers and acquisitions, BigBear.ai came to Bluetext with the goal of creating a new unified brand identity, revamped external messaging, and strategic public relations that would help them stand out in the crowded AI space. As part of the external brand launch, our team designed a jaw-dropping trade show booth experience that brought the spirit of the BigBear.ai brand to life with a 3D video wall. It had event attendees stopping in their tracks.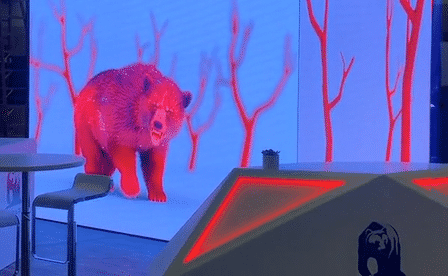 7. Your Brand Launch is Just the Beginning
You did it! Your brand is officially in the market. While you may have thought this day would never come and it feels like you just crossed the finish line, remember that launching your brand is only the start of the journey. Keep tabs on all ongoing brand development and ensure that any new materials stay within your outlined brand guidelines. Consistency is king and has the power to make or break your new brand. Remember, a brand is a living, breathing organism that requires constant upkeep and preening. Conduct regular brand audits to ensure your brand is working for you and not the other way around.
Is your brand ready for a refresh? Contact us today at Bluetext to learn more about our rebranding services. We work with premier private equity companies, launching updated brands for newly merged or acquired companies into the market and generating massive successes.