Brand & Collateral
Following the merger, it was paramount for the capabilities and people of to be united under a shared, unbiased visual identity. To communicate ARKA's mission a new brand and logo were born, bringing together the best aspects of each company with a fresh look and feel. Crisp black & white photography was accented with a colorful blue-purple gradient and grid texture to showcase ARKA's space capabilities and meticulously precise engineering. Orbital rings were also leveraged to draw focal points on imagery and simultaneously represent the legacy companies.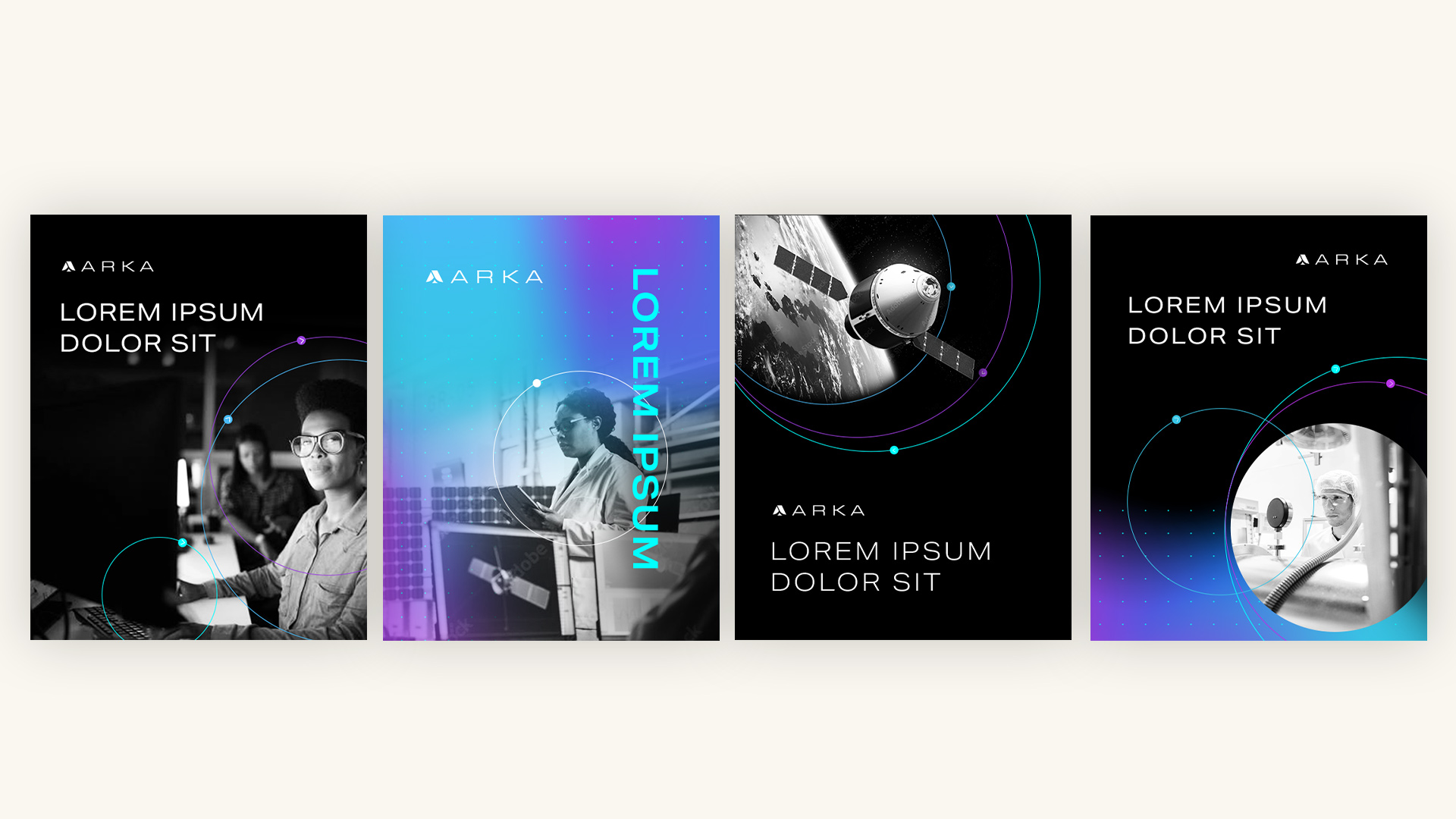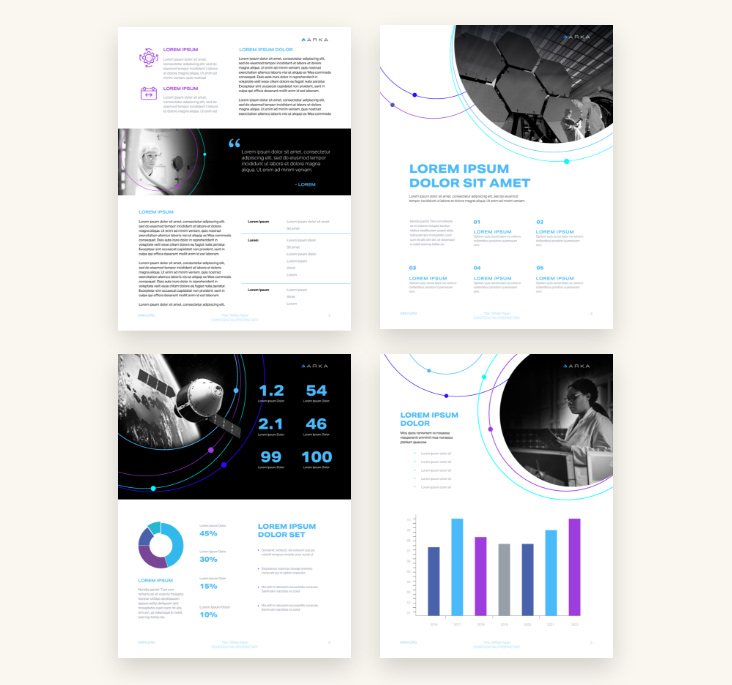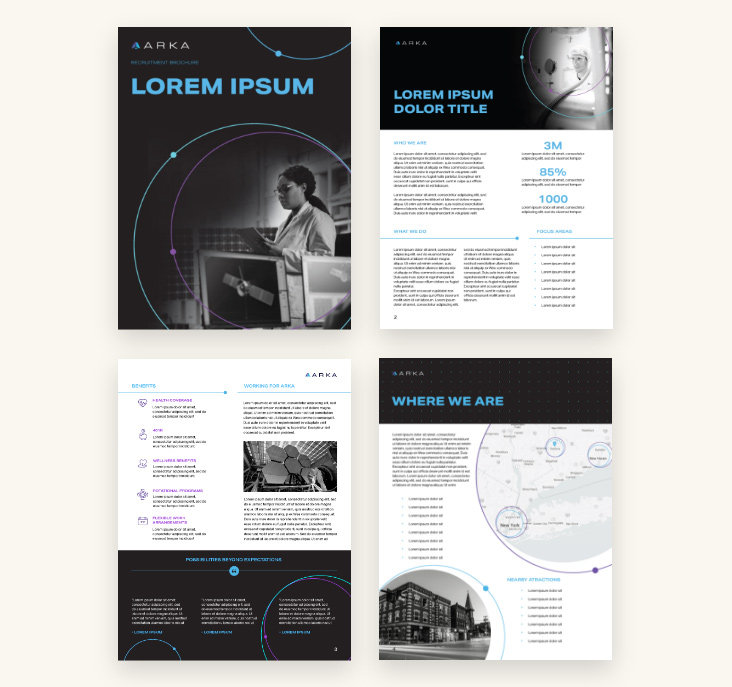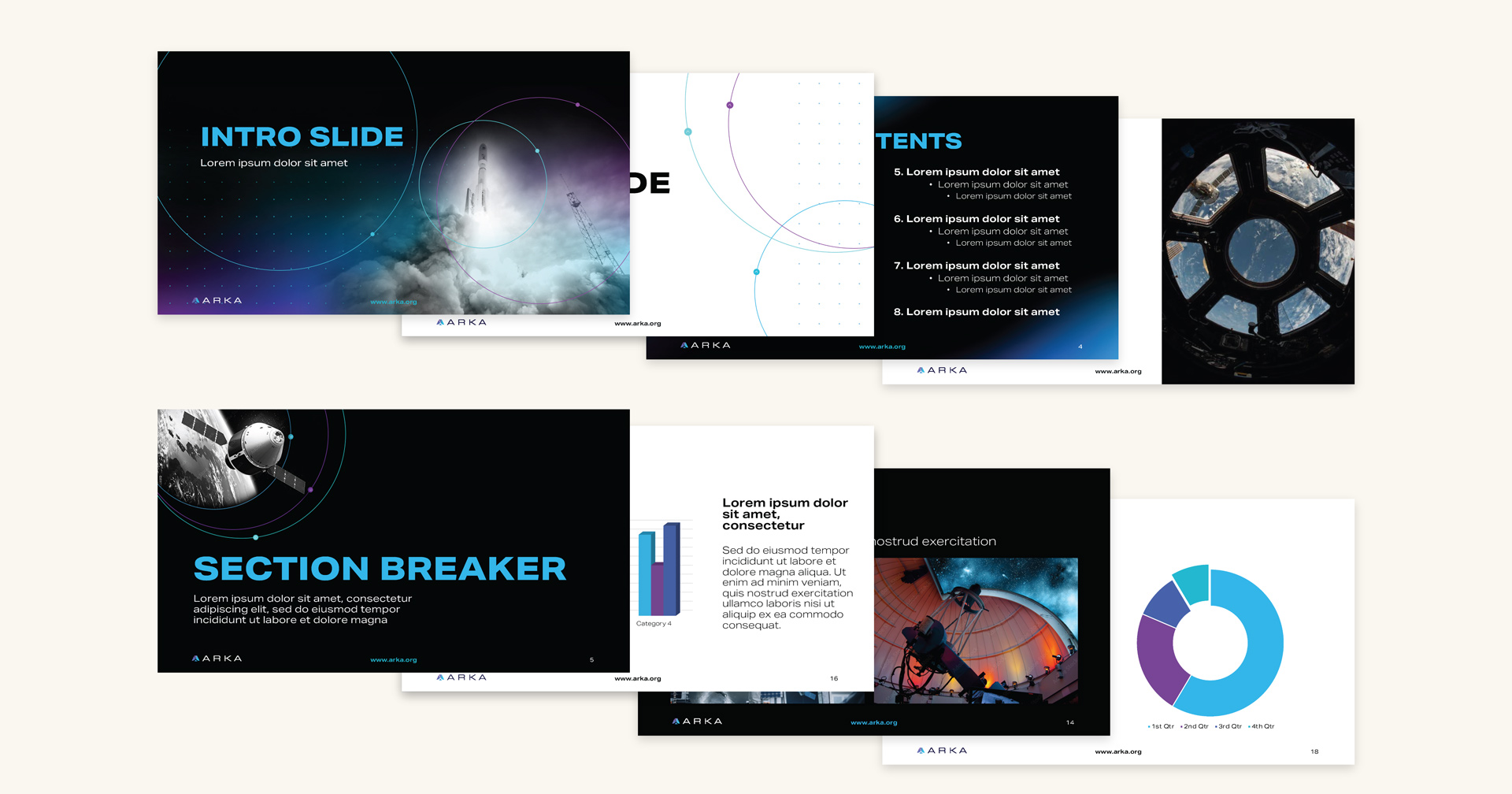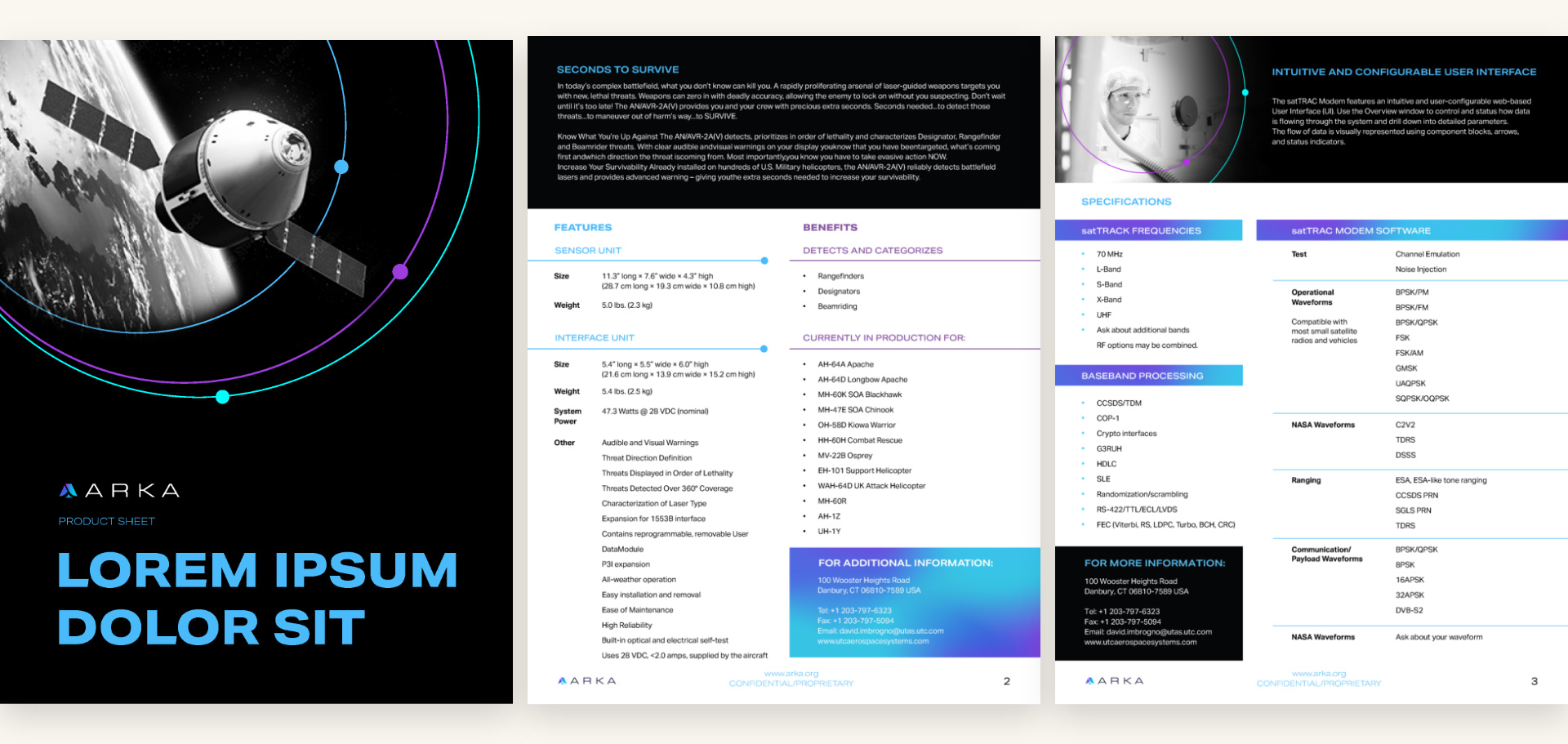 Internal Brand Launch
After a thorough discovery process of employees representing all areas of the business, Bluetext began to put together a plan for the internal brand launch campaign. Insights revealed a desire for a transparent and consistent company-wide communications strategy. Bluetext helped implement a full brand ambassador program, email announcements, a central inventory of brand assets & FAQs to support these goals. To get employees excited and geared with new brand creative, a 'Welcome to the Brand' kit was designed and coordinated to arrive with the announcement of the new logo & brand.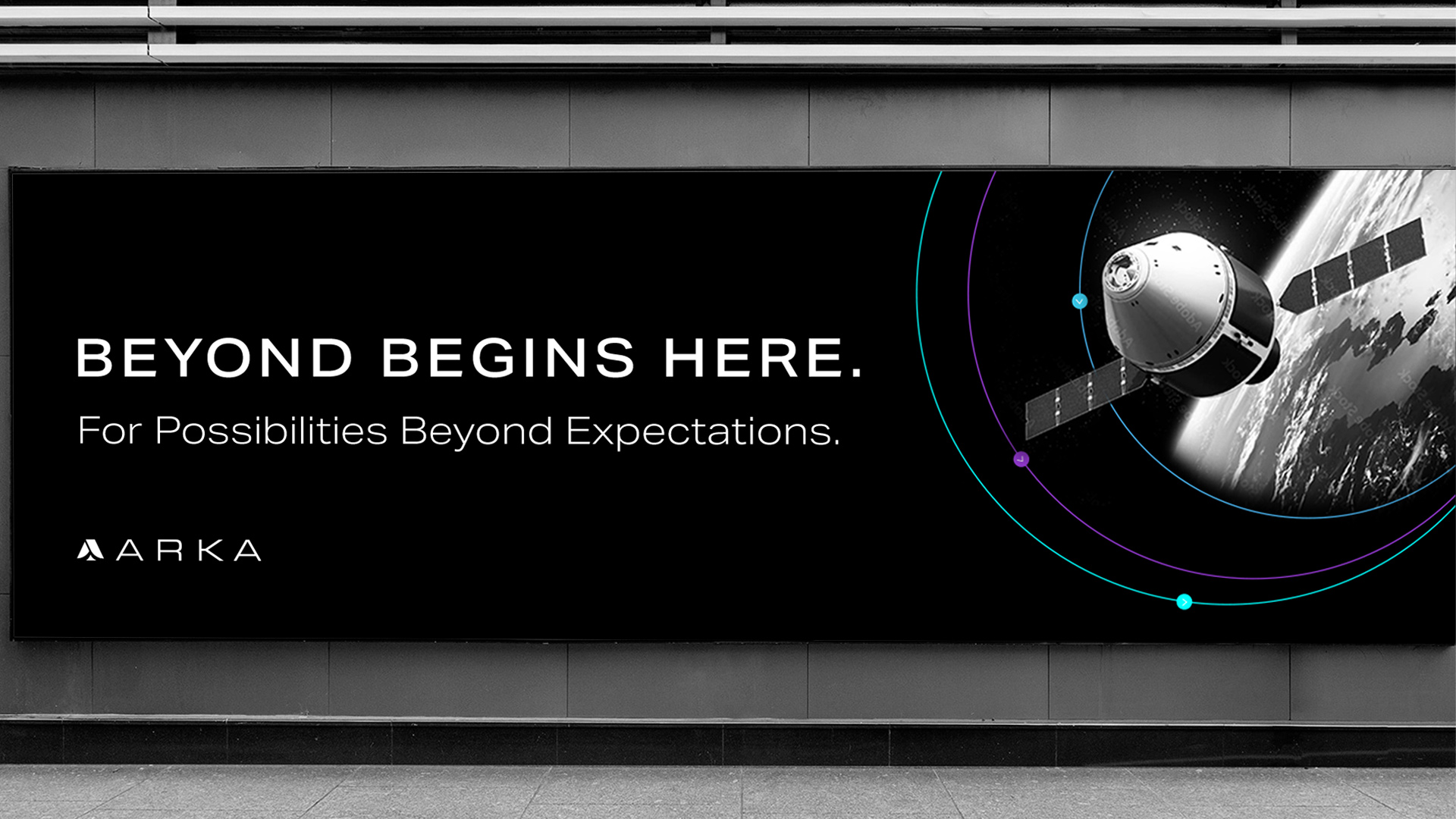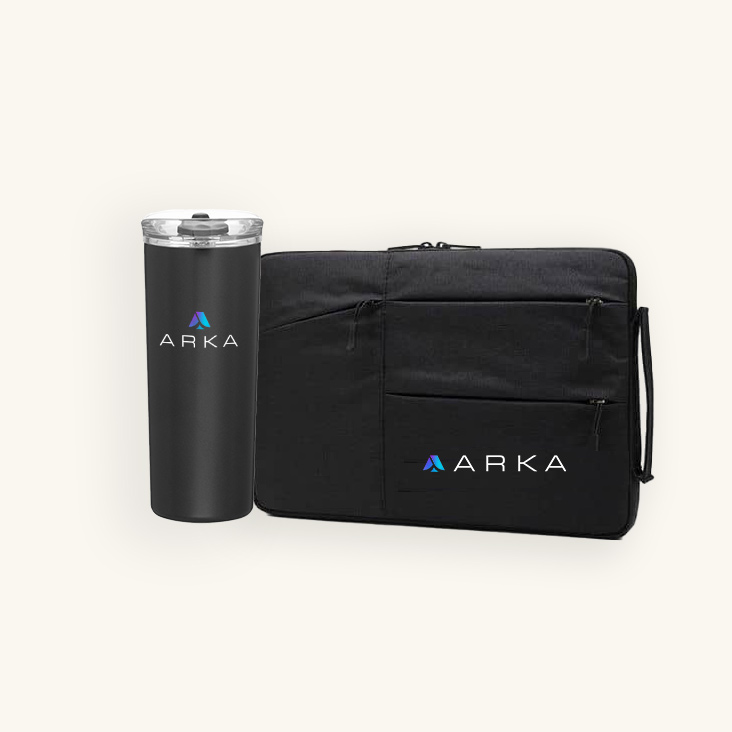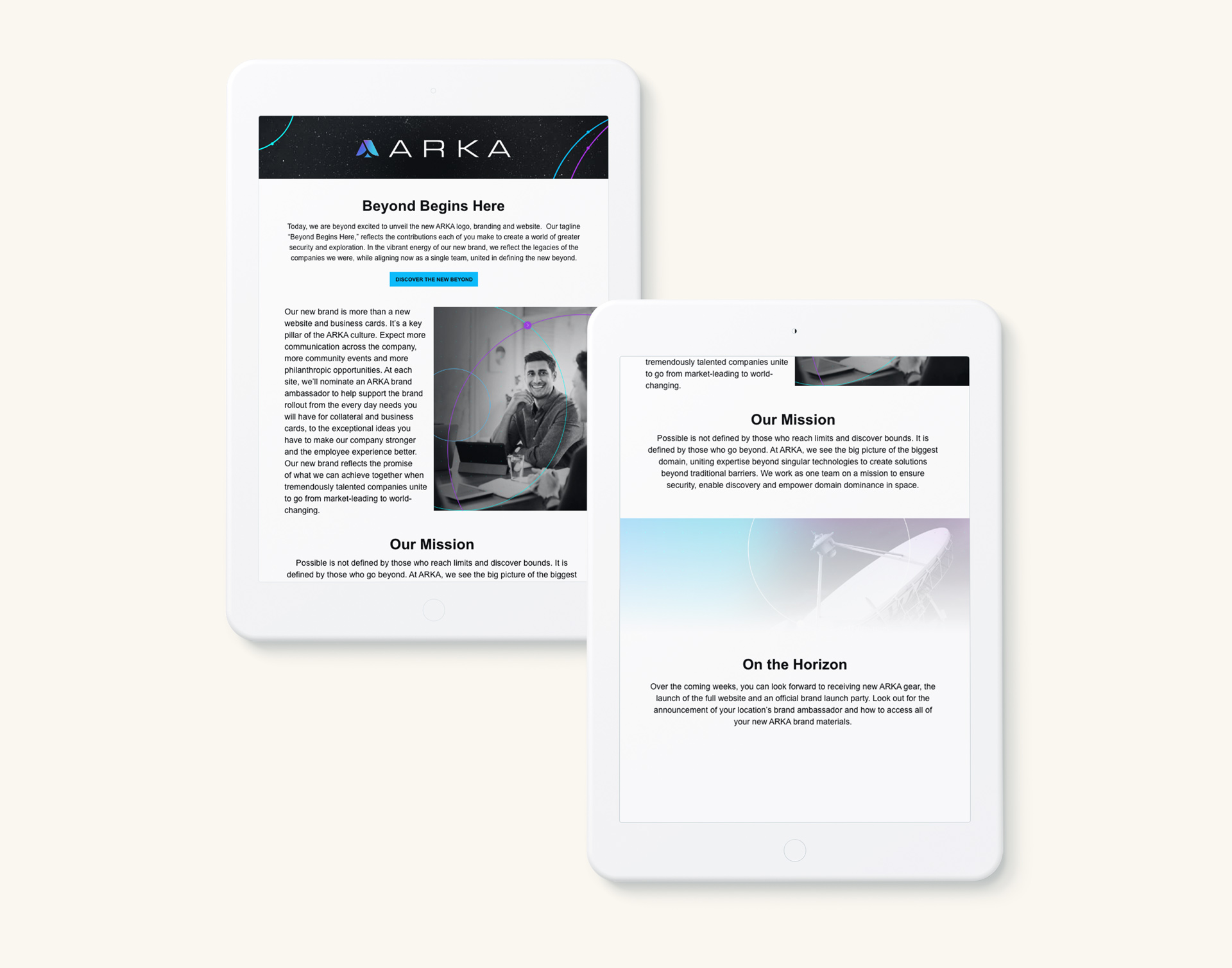 Website Design
Bringing the new brand to life digitally began with a fresh website design. The website was designed with three primary goals: stand out to attract top talent, unite current employees under a shared mission, and explain the ARKA story to new customers and partners. Through elegant animation, stunning visuals, and direct-to-apply recruitment promotions Bluetext brought these goals together for a strong digital presence.