Brand & Website Redesign
The new brand was mainly inspired by the company's name, BigBear.ai, as well as its technology, AI, and analytics expertise. The core elements of the brand are a "cyber" mesh and saturated bear imagery. We were also able to seamlessly integrate BigBear's three leading products—Observe, Orient, Dominate—throughout the creative and unique interactions on the website. For example, if you scroll over the image in the hero on the homepage, the product experience pops up. Each product corresponded with an element of a bear: Observe: bear's eye; Orient: bear's body/position; Dominate: bear's claw.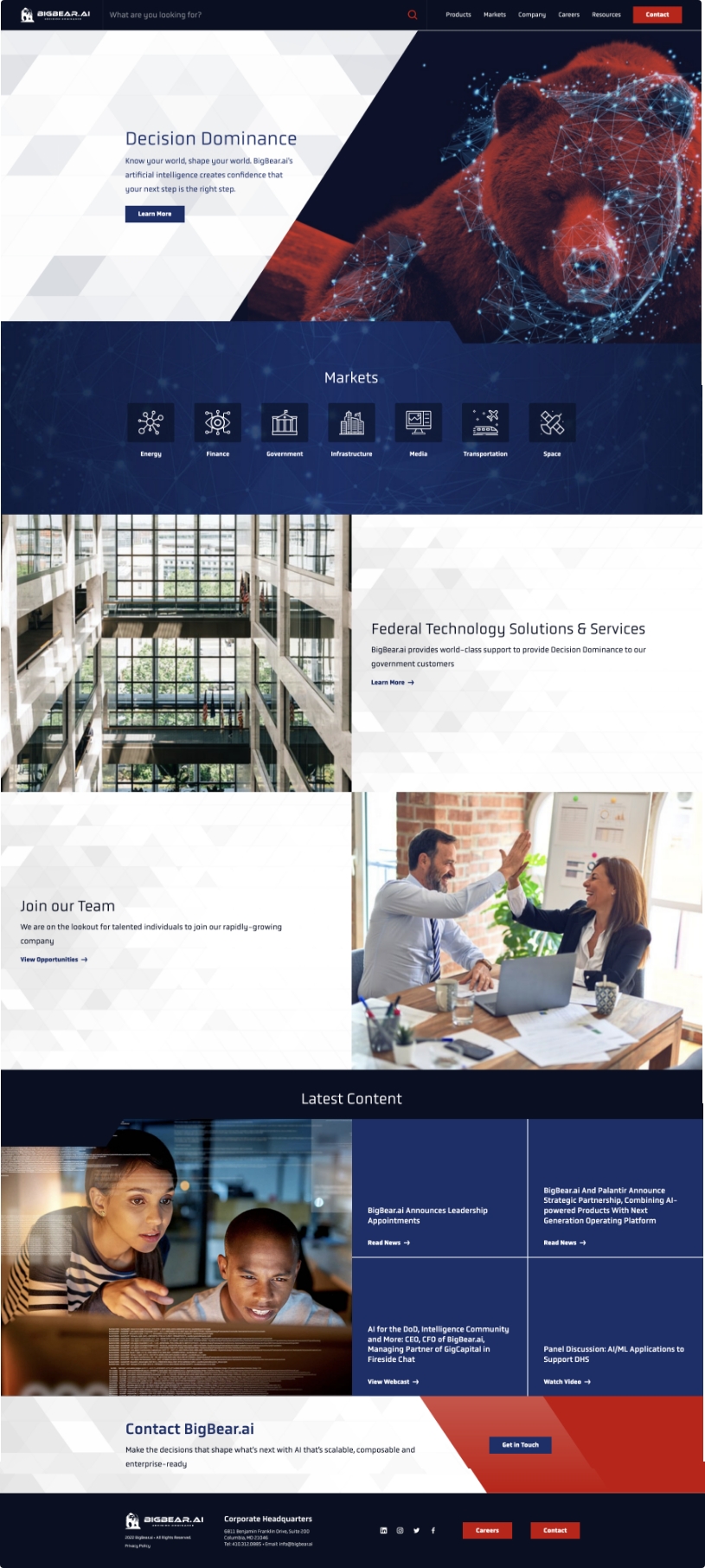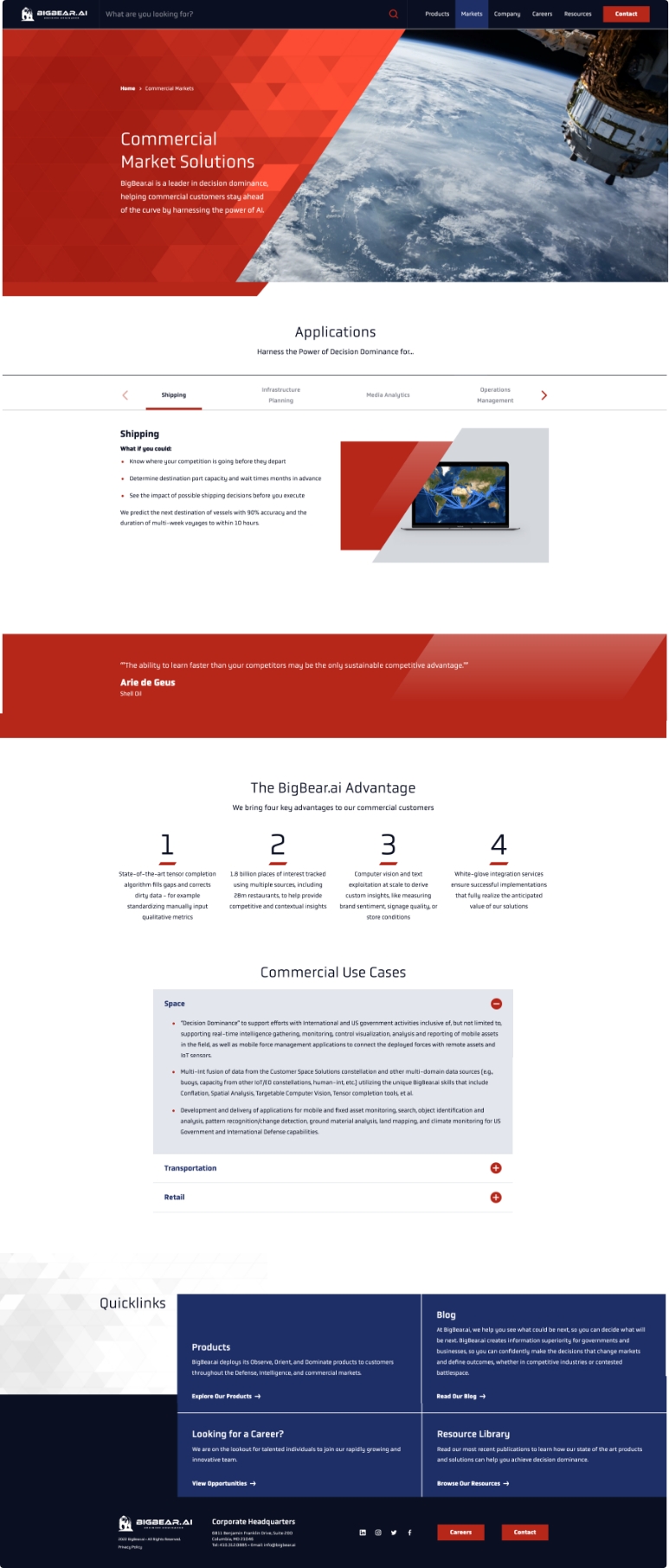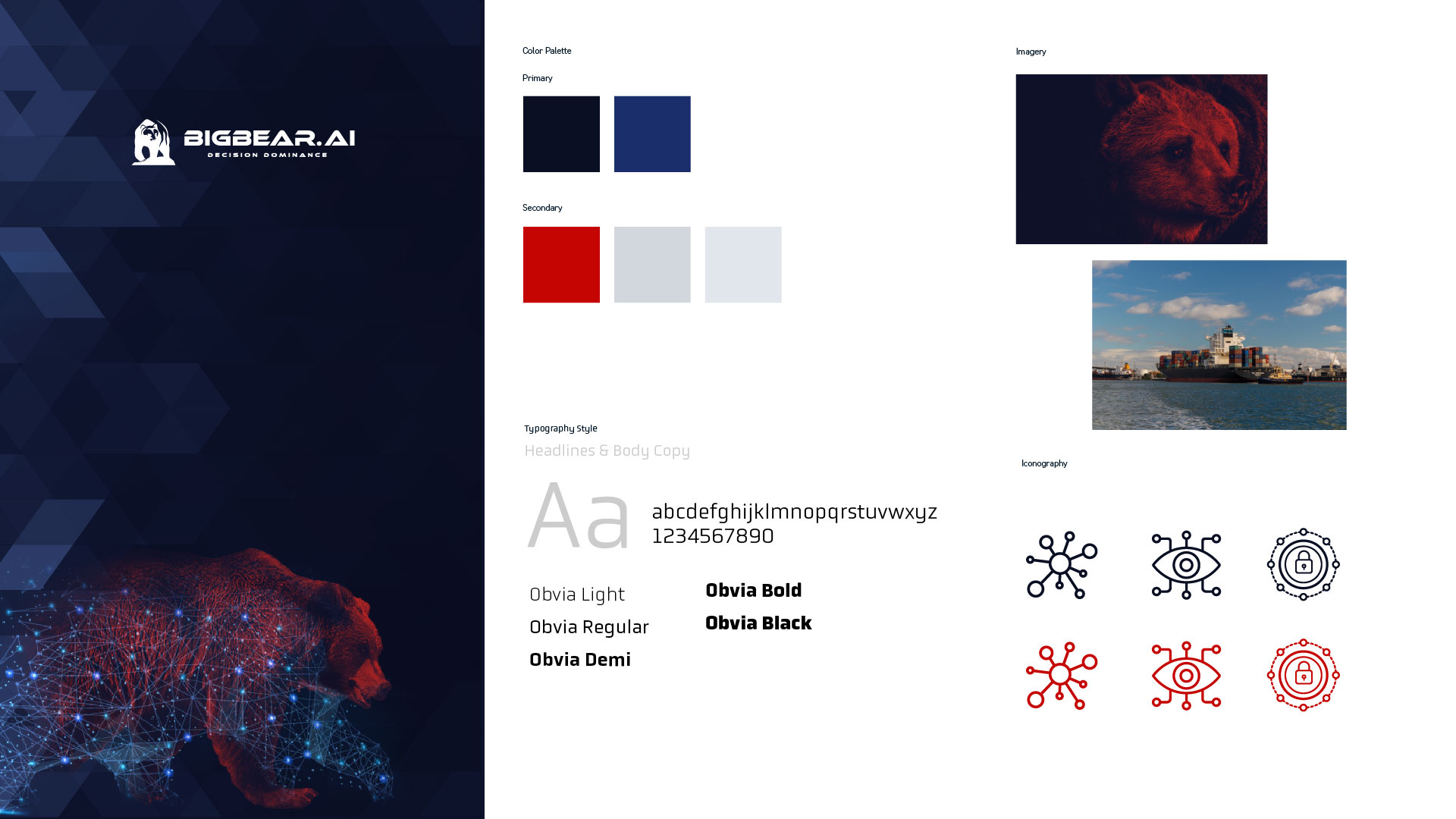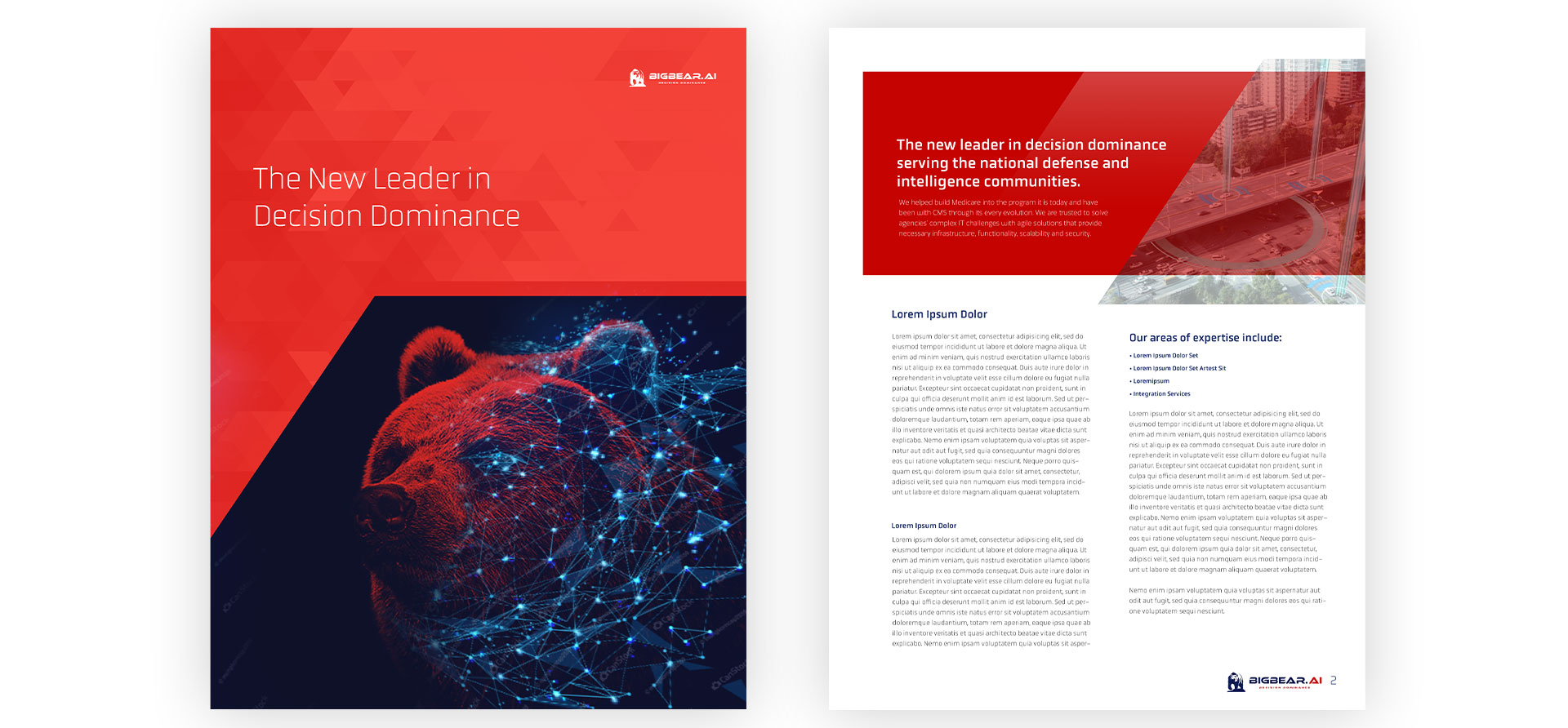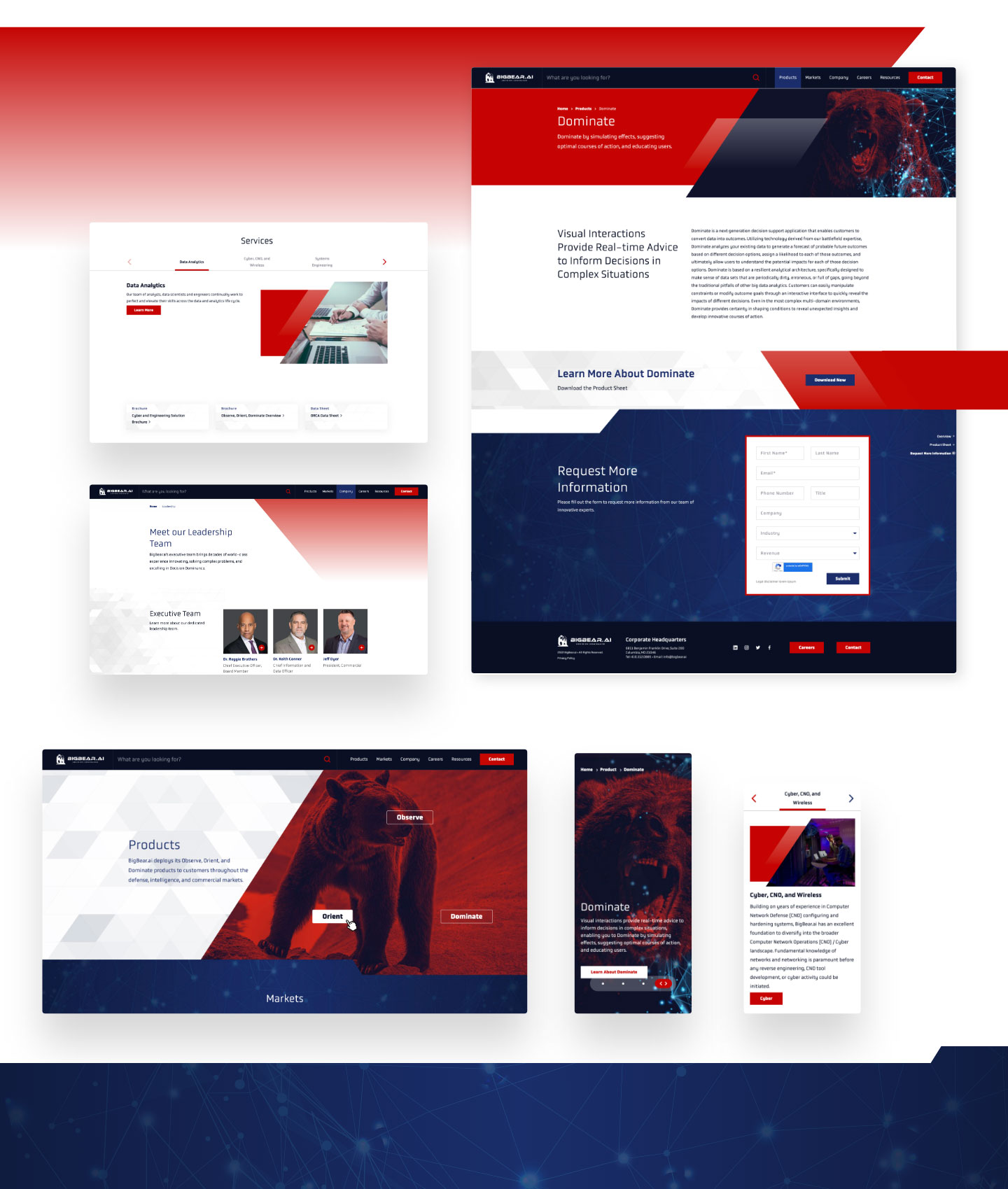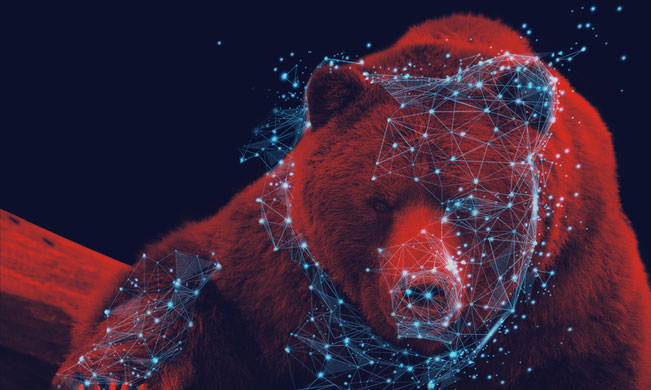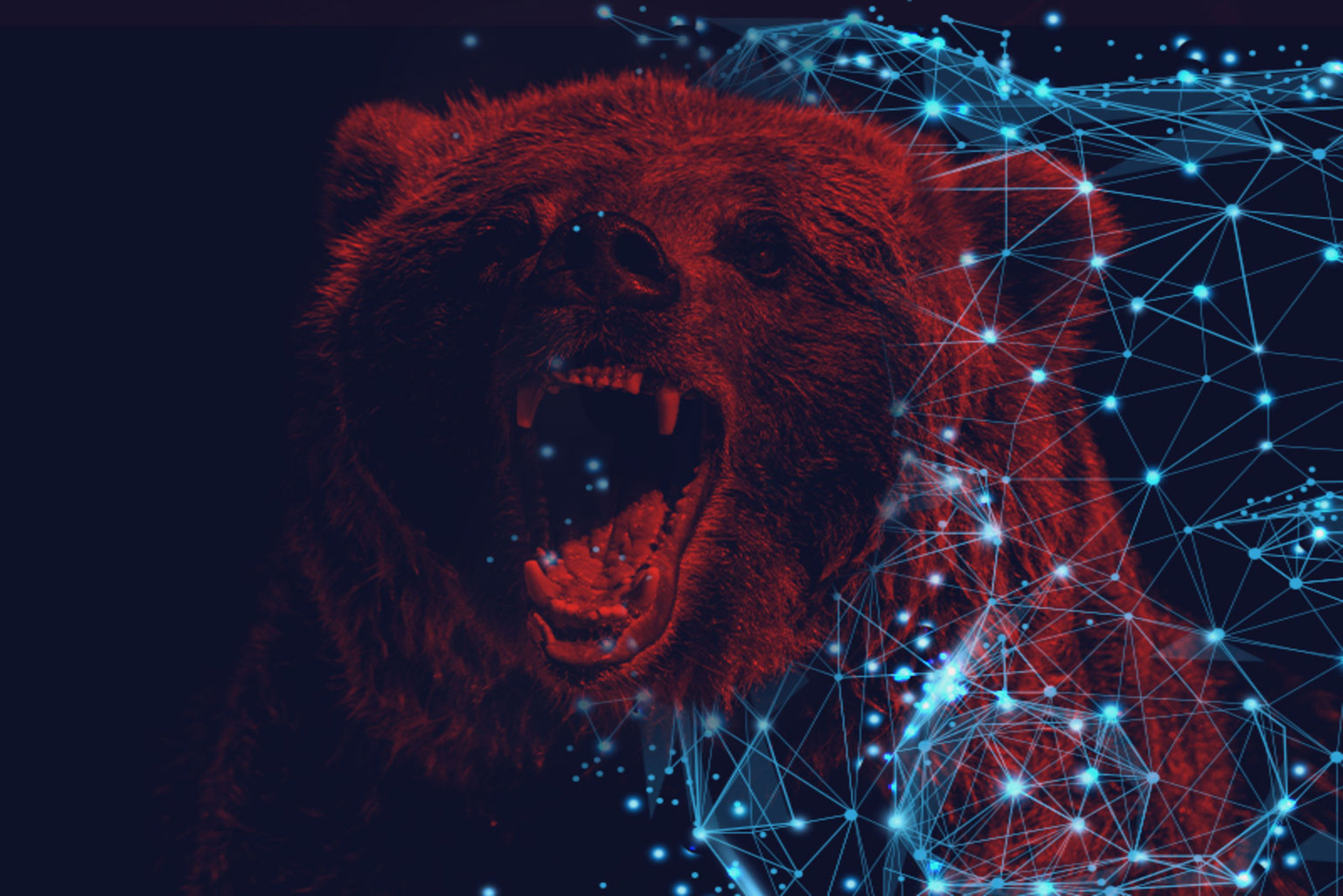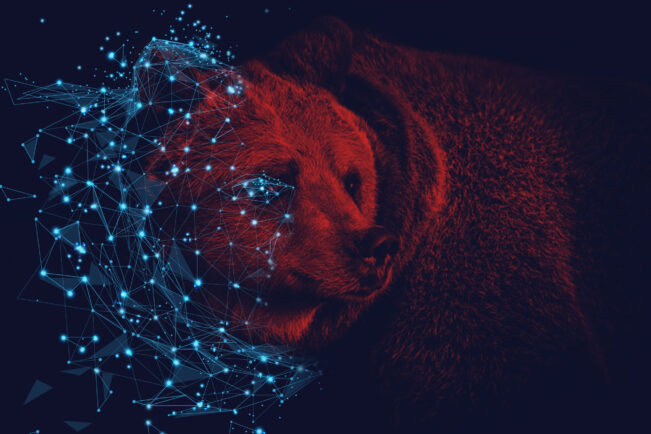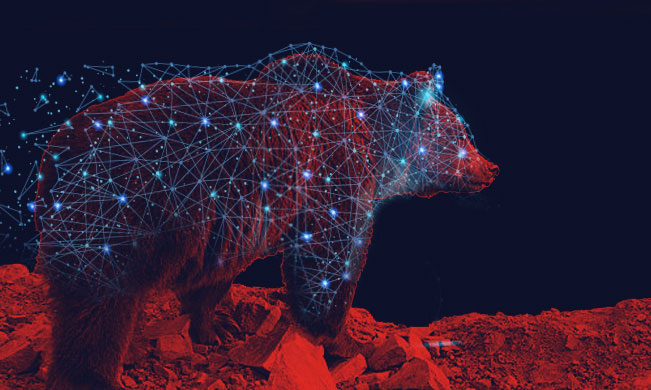 Event Space Design & Video Production
Looking to make a big splash at industry events, BigBear.ai turned to Bluetext for creative direction in event space design and video production work. Bluetext designed a jaw-dropping trade show booth experience that brought the spirit of the BigBear.ai brand to life with a 3D video wall and had event attendees stopping in their tracks. Bluetext also provided creative support for BigBear.ai's Opening Bell ringing ceremony at the New York Stock Exchange (NYSE) in celebration of its public listing on the NYSE under the ticker symbol "BBAI".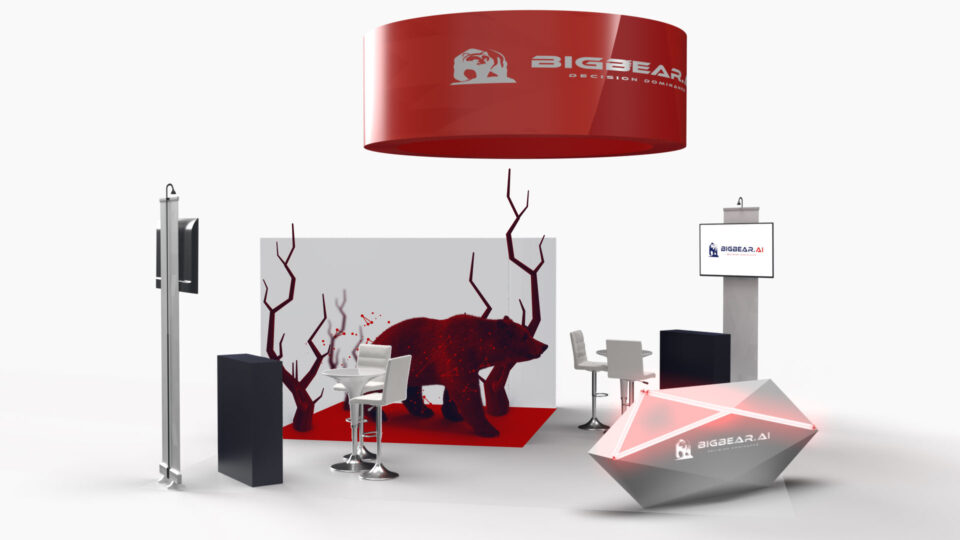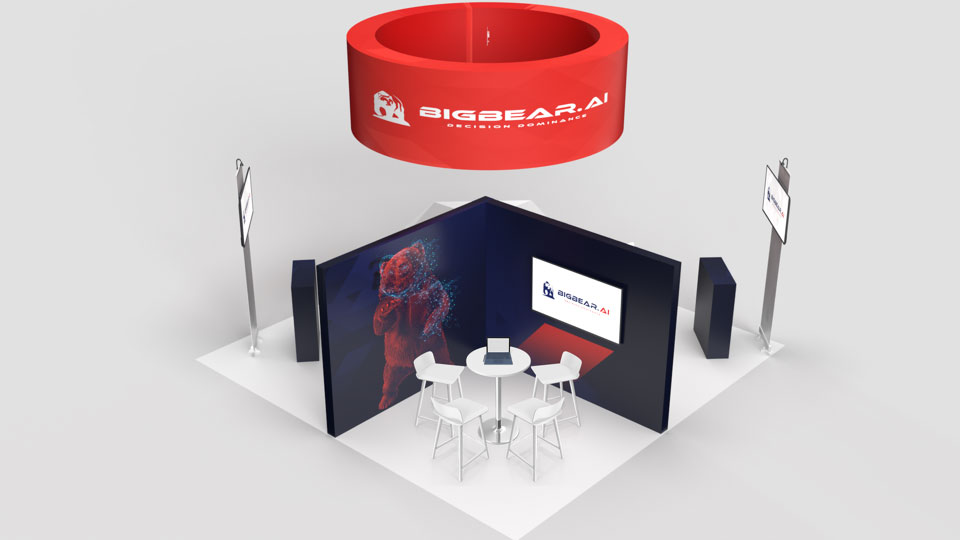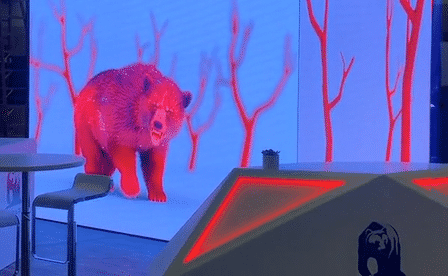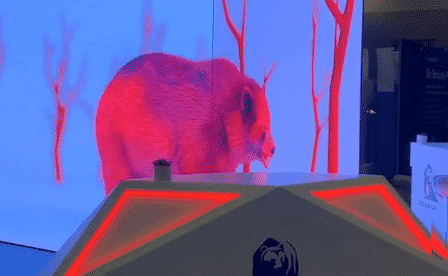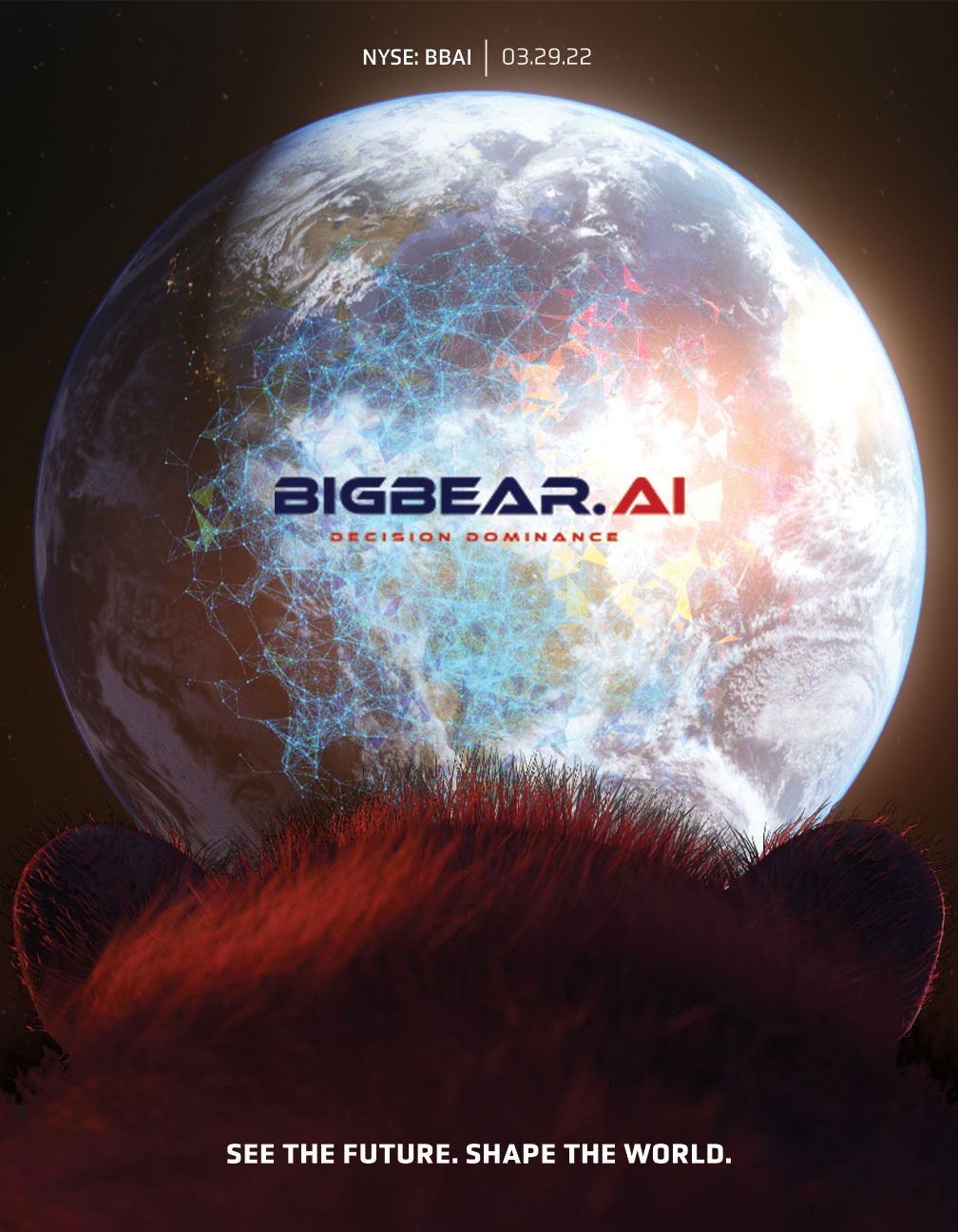 Public Relations Strategy
BigBear.ai sought to stand out quickly in the crowded B2G artificial intelligence market, where hundreds if not thousands of contractors and providers are vying for a piece of the government pie. Bluetext built a program that integrated strategic thought leadership, rapid response, reimagining of contract win strategies and customer success stories to generate a steady and building stream of coverage.

BigBear.ai wins contracts from US Army and National Security Agency
AIs on the Prize: Competitions Foster Artificial Intelligence Applications for Naval Use

How BigBear landed a former IBM exec as its new COO

Executive Spotlight: Brian Frutchey, CTO of BigBear.ai
"It's been an absolute joy to work with the BigBear team. Their willingness to consider ideas that may be out of the box to some really allowed our team to stretch their wings creatively and come up with an incredibly unique solution."