So you want to host a webinar? In the wake of COVID-19, webinars are your safest option for meeting with your network. According to ON24, at the onset of COVID-19 webinar usage jumped up by more than 330% as a result of the work from home shift. Six months later and webinars are the new normal. So how can you ensure yours is as successful as possible? Check out our virtual experience tips below
Timing is Everything
Studies show that unlike before, your webinar is most likely to draw in participants if it's held on a Tuesday. While webinars have increased in popularity across every day of the week, Tuesdays have proven to be the most effective. Additionally, any promotional emails for your webinar should be sent early to mid-week for maximum effectiveness. Let's face it, most of us are most effective early in the week–before the week gets too crazy. Bluetext can help you put together and execute a comprehensive marketing plan to advertise your webinar when audience attention is highest. From coordinated social media posts, designing promotional email templates, and even creating and placing ads, Bluetext is ready to assist you every step of the way.
Tech Support
We've all come to learn with work from home protocols, technical difficulties have been encountered by the best of us. However, they can change the tone and impression of professionalism for every participant. As an experienced virtual event and webinar agency, we've learned a few ways to avoid this frustrating user experience. First, always conduct dry runs internally to ensure all your settings and equipment work properly–the last thing you want is for your host to have AV problems at the start of your webinar. Second, we recommend having team members on standby to provide any last minute tech support to your attendees. Third, have a backup plan! Whether you offer a second platform for viewing the webinar like Facebook Live or Twitch, or a backup laptop for your host, think through any potential issues ahead of time. Lastly, if you need to contact customer support, be prepared to wait. With the increase in virtual meetings, vendors are struggling to keep up with the tech support demand. That's why we recommend preparing in advance and working with a trusted agency, such as Bluetext, that has experience troubleshooting these sorts of technical problems.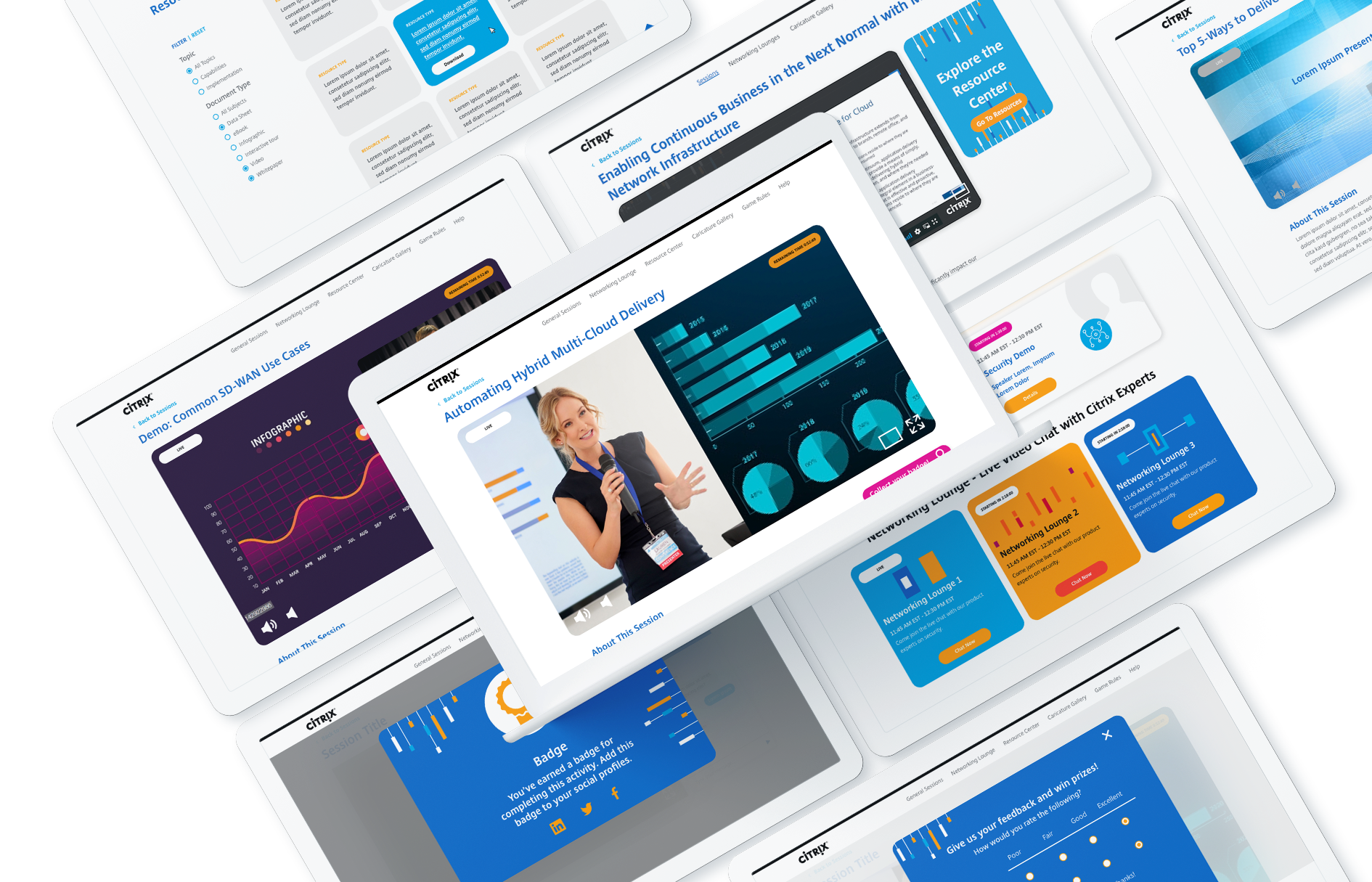 Resources
What good is a webinar if you don't have actionable content for attendees to access? Whether you present a PowerPoint or review a whitepaper, attendees should have access to it all. The goal of a webinar is to engage and inform, so ensure any content you provide will be relevant for a few months. We also recommend having your resources link back to your site to increase engagement and keep your company top of mind. Additionally, ensure the content you share establishes you as a thought leader in your industry. Industry leadership is established by valuable content, but also professional and impressive brand identity. Be sure all of your collateral is aligned with your brand, contains digestible and insightful graphics or diagrams, and above all else creates a lasting and positive impression of your company. If your resources need a refresh, Bluetext is a full-service creative and copywriting agency that will ensure your content is as effective as possible.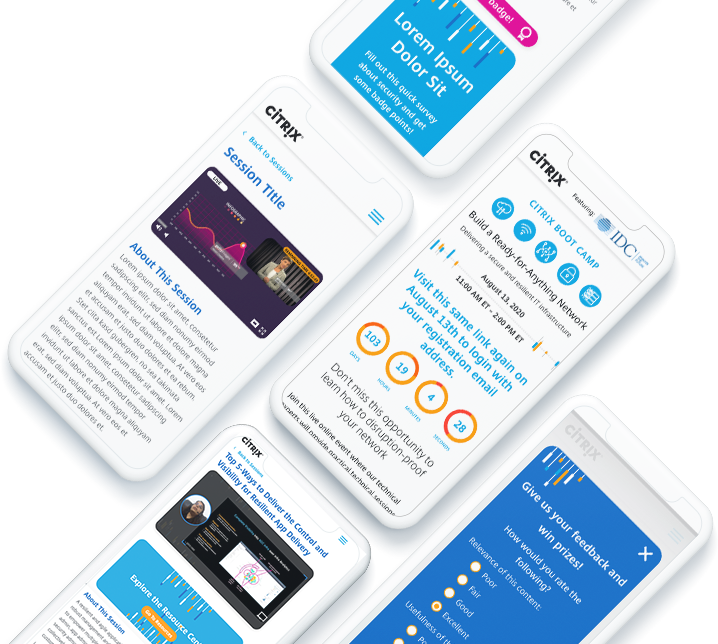 Webinar Platforms
When it comes to webinars, there are countless platforms to choose from, but these are not one size fits all. So how do you know which is right for you? Each platform offers different features, branding opportunities, and security features. From experience in virtual networking and webinars, Bluetext has dug through all the major players and can recommend the platform that best fits your needs. We have been perfecting the webinar experience for the past few months with our virtual events and learned quite a few things along the way. Experience equates to first hand knowledge on what to expect from each platform, and the pros and cons the platform itself may not tell you.  
Why settle for the same old webinar when you can increase engagement and memorability with a fully polished immersive experience. With our customizable virtual events, your users will feel like they're attending an in-person conference again. In these times, a taste of normal is what we all need. Want to learn more about how Bluetext can help your webinar be a hit? Get in touch with us here.