Bluetext's public relations client SAS has long been a trusted partner of colleges and universities around the world, leveraging their advanced analytics capabilities to provide safe, effective learning environments for students.
This year, the task of providing a safe and effective learning environment is much more challenging as an abundance of COVID-19 makes gathering in tight quarters like dorms, classrooms, and campuses without spreading the virus next to impossible. As a result, many universities have taken detailed measures to plan for student safety in the event of new outbreaks upon their return to campus. 
One of these is Oklahoma State University (OSU), where administrators are leveraging SAS technology combined with unique campus data to track the spread of COVID-19 using contact tracing and data analytics.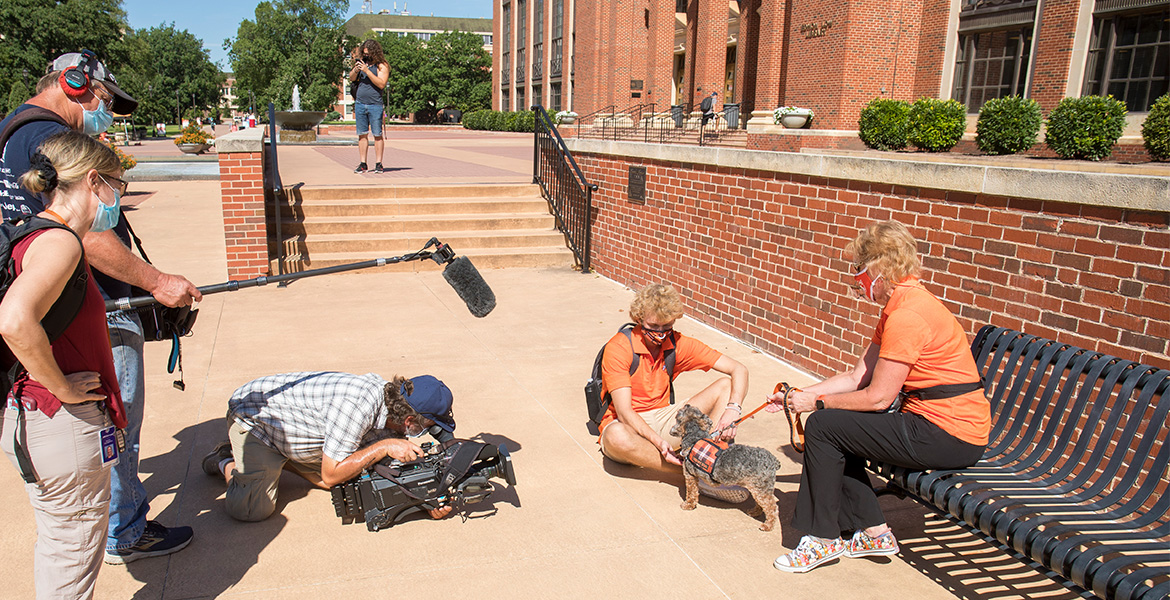 To be ready for the return of students, faculty, and staff, OSU has integrated different data sources to create inferred links between people, places, and times. OSU connected institutional data such as time and location-based information from its extensive campus Wi-Fi network with over 5,000 access points. This data is then combined with other location-based information such as campus store purchases, card swipes, class schedules and more, which can be linked directly to individual students and provide a more complete picture of anyone who has been in contact with a confirmed case of COVID and anyone who has been in the same location for more than 15 minutes.
These OSU data models generate alerts if the data indicates quarantines or isolations are broken, or if a super-spreader is suspected, and provides general alerts for faculty and students. The data will also be used to help identify areas in need of increased cleaning, social distance monitoring, and other education efforts.
The Today Show recently visited Oklahoma State University and followed a freshman student through a day in his campus life amid COVID, illustrating how the university is leveraging its campus data to track where students have been in the event that new cases of COVID are identified.
Watch this segment of The Today Show here.