Thank you for joining us for the Q1 2021 Bluetext Cybersecurity Summit. Exclusively open to CXO's, our goal with this summit is to deliver a value-add platform to network in the C-Suite with businesses facing similar opportunities and challenges.
Topics:
We plan to discuss the following items:
Technology Customer Investment Trends
Technology Consolidation Trends
2021 Trends
Date/Time:
2:30pm-4:00pm EST
Thursday, January 28th, 2021
Where:
COMING SOON: A link will be distributed with a calendar invite to all invited.
Agenda:
Welcome from Jason Siegel: 1 minute
Welcome and Introduction from Moderator, Morgan Wright, SentinelOne: 3 minutes
Introductions of each business by one of the representatives (2 minutes each): 15-20 minutes
Five questions will be softballed out, each receiving 5-10 minutes of airtime.
Summit Specifics: Things to Know
We will mute all microphones for audio clean-ness
The raise hand functionality will be used to orderly unmute speakers
A recording of this conversation will be archived so keep it clean, friends
Moderator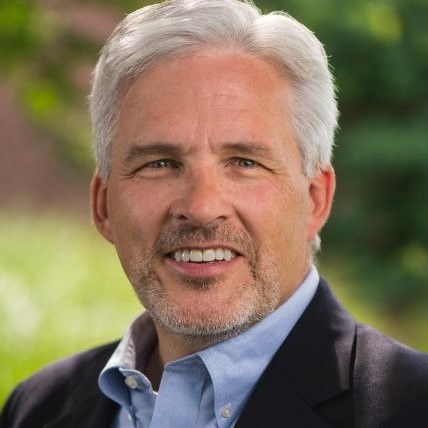 Morgan Wright
Chief Security Advisor, SentinelOne
Morgan is an internationally recognized expert on cybersecurity strategy and cyberterrorism. He currently serves as a Senior Fellow at The Center for Digital Government, Chief Security Advisor for SentinelOne, and is the chief technology analyst for Fox News and Fox Business on cybersecurity, cyberterrorism, national security, and intelligence.
Companies in Attendance:
AffirmLogic
About: AffirmLogic's Hyperion platform applies advanced Mathematical Behavioral Computation that enables security teams to detect, analyze, and defend against even the most insidious malware—including advanced persistent threats (APTs) and other sophisticated, potentially devastating forms of attack.
Invited:
Larry Roshfeld, Chief Executive Officer
---
ArdentMC
About: ArdentMC is a trusted provider for geospatial information, cloud migration, and DevOps in the federal, state, and local business spheres, delivering quality products and outstanding performance initiative to every client.
Invited:
Michael Matechak, Chief Strategy Officer
---
CI Security
About: CI Security provides Managed Detection and Response and Cybersecurity Consulting services to help their customers to be secure, compliant, and resilient against threats to the life-safety, life-sustaining, and quality-of-life systems and services they provide to customers and communities.
Invited:
Jake Milstein, Chief Marketing Officer
---
EnHalo
About:
EnHalo is a group of global companies under one brand that is locally engaged, while globally operated. EnHalo focuses on three business pillars: Reducing Risk through its cybersecurity offerings, Reducing Cost through digital transformation, and Increasing Revenue through automation.
Invited:
Chris Beard, US President
Carol Watson, Director, Sales & Operations
---
Illusive Networks
About: Illusive Networks, the leader in deception-based cybersecurity solutions, empowers security teams to preemptively harden their networks against advanced attackers, stop targeted attacks through early detection of lateral movement, and resolve incidents quickly.
Invited:
Claire Trimble, Chief Marketing Officer
---
Infinite Group (IGI)
About: IGI works with organizations on all levels of IT security. Its areas of practice include managed security, incident response, social engineering, physical & perimeter security, administrative security, and internal security. 
Invited:
Andrew Hoyen, President & COO
---
Kryptowire
About: Kryptowire provides software assurance tools for mobile application developers, analysts, enterprises, and telecommunication carriers.
Invited:
Alex Lisle, Chief Technical Officer
---
Obrela Security Industries
About: Obrela Security Industries (OSI) provides enterprise-class professional and managed IS services to assess and manage information risk in complex enterprise environments.
Invited:
George Patsis, Chief Executive Officer
---
Phosphorus Cybersecurity
About: With a 7 year half-life for vulnerability patching, and infrequent, if ever, credential rotation, IoT is the softest target on the network today. Phosphorus automates remediation of the biggest vulnerabilities in IoT.
Invited:
Chris Rouland, Chief Executive Officer
Rebecca Rouland, Chief Financial Officer
---
Sertainty
About: Sertainty technology implements a proprietary zero-trust architecture by embedding actionable intelligence into data-files. Sertainty makes it possible for data to be self-aware, self-protecting, self-acting. This gives software developers, systems integrators and their end-users a better way to monetize valuable information, lower the cost of compliance and mitigate risk in real time.
Invited:
Rivers Nesler, VP, Communications & Legal Affairs
---
Securonix
About: Securonix delivers a next generation security analytics and operations management platform for the modern era of big data and advanced cyber threats.
Invited:
German Fabella, Creative Director
---
SonicWall
About: SonicWall Boundless Cybersecurity safeguards organizations with seamless protection that stops the most evasive cyberattacks across boundless exposure points and increasingly remote, mobile and cloud-enabled workforces.
Invited:
Geoff Blaine, Senior Vice President, Corporate Marketing
---
SpyCloud
About: SpyCloud is laser focused on preventing online fraud with our proactive solutions, which protect billions of employee and consumer accounts worldwide from account takeover.
Invited:
Company CXO's
---
Stage2Security
About: Stage 2 Security is an Adversary Simulation, Protection, and Prevention company focused on building confidence in our clients' IT systems.
Invited:
George McKenzie, Chief Executive Officer