2020 was quite the year, to say the least. In hindsight, 12 months ago, none of us would have believed in just one year the world would go through such a drastic lifestyle and workforce transition to cope with the global pandemic. 2020 was filled with many unexpected obstacles, quick pivots, and innovative solution finding, many of which are here to stay and evolve even further.  
The pandemic only accelerated the digital transformation we sensed coming. It exposed an ugly truth that some business practices were flawed or outdated—and consequently unfit for the challenges of the 21st century. This resulted in the rise of new digital platforms, virtual events, and interactions. While 2020 may have been the year of perseverance, 2021 will be the year of ingenuity. The past year will be earmarked in history as an era of uncertainty and adaptation, but this upcoming year will be an opportunity to refine and enhance the solutions sought in time of need. Digital agencies such as Bluetext will continue to seek new solutions, new practices, and new experiences. The digital trends of 2021 will be focused on carving a path to a digitally-focused future durable enough to withstand an immediate continuation of remote interactions and a hybrid future that sustains virtual successes when companies return to the office.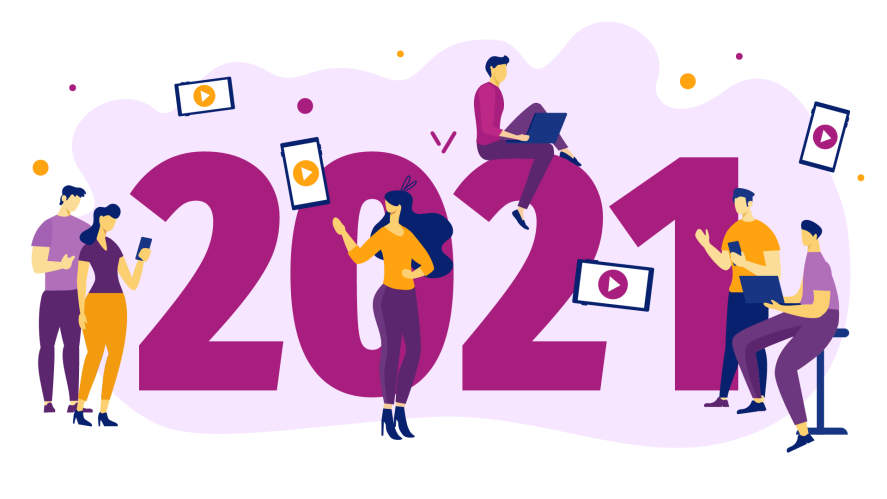 Independent Interactions
The first digital marketing trend of 2021 is not new but will grow exponentially in importance in the future. Websites and platforms have grown over the past few years to lay the groundwork for an explosion of digital interactions this year. The key thing to keep in mind when considering interactive content is ease and engagement. With a majority of employees working from home, critical business meetings, sales pitches, and prospecting must occur online as well. Keep in mind your users will be interacting independently, without anyone to walk through it or focus their attention. Additionally, with users spending countless hours in front of their screens, it is harder than ever to capture attention and create memorable interactions.
Impressive interactions are rooted in design and user experience. The two complement one another, but should never be considered a substitute. A beautifully designed website may be eye-catching at first glance, but if the site is stuck on static elements or has poor user experience (UX) you can't expect your user's attention to last. Now more than ever, end users are suffering from screen fatigue and begin to notice a certain sameness caused by templated digital design commonly found by using website design and development companies like Squarespace and Wix. Organizations must reconsider design, content, audience and the interaction between all three to inject greater excitement, joy, and curiosity into screen experiences.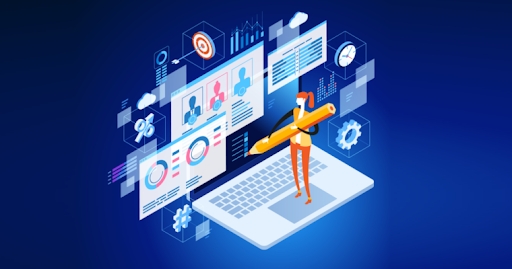 With remote work, companies now require new solutions to deliver experiences away from the physical spaces where sales teams, clients, and brands previously interacted. To steepen the challenge further, these interactions need to be intuitive and user friendly enough to empower independent users. Schedules and "office hours" have become more fluid than ever with a remote workforce. Your customers or clients will seek to find information at any hour of the day and will expect to be able to view demos, materials, or tutorials independently on their own time. To empower users to make important independent browsing, Bluetext recommends the following website enhancements. 
Detailed copy: Don't underestimate the power of the written (or typed) word! It is time to invest in a thorough and detailed copy that will equip people with the critical information they need to make a decision. 
ChatBots: Even though we are behind a screen, we are still human. Humans ask questions, may need extra explanations, or get lost sometimes. Especially if your product or solution is complex, you cannot rely on a sales manager to verbally explain and answer questions. Consider adding a chatbot to your website to help remedy any challenges in finding information.
People want to be inspired by what they see on their screens, and brands can step up to meet this demand. Brands that break free from industry norms and traditional design templates can achieve this differentiation. With the right content delivered through great design, an audience can find an on-screen experience just as compelling as a real-world experience.

Popular Platforms
In the new year, organizations will continue to seek new ways to communicate with people and deliver brand experiences from a distance. Online briefing centers gained many top agencies' attention last year and will continue to grow in popularity and importance. What exactly is an executive briefing center? It is a virtual platform that surrounds your prospects with thought leadership, rich content, and interactive UX and recreates the in-person premium briefing experience. Compatible with a variety of well-known conferencing software, such as WebEx, Zoom, and Skype, a digital briefing center can support sales consultations, conferences, webinars, and so much more. The successful transition of the sales and proposal process from in-person to online is what will separate top companies from their competitors.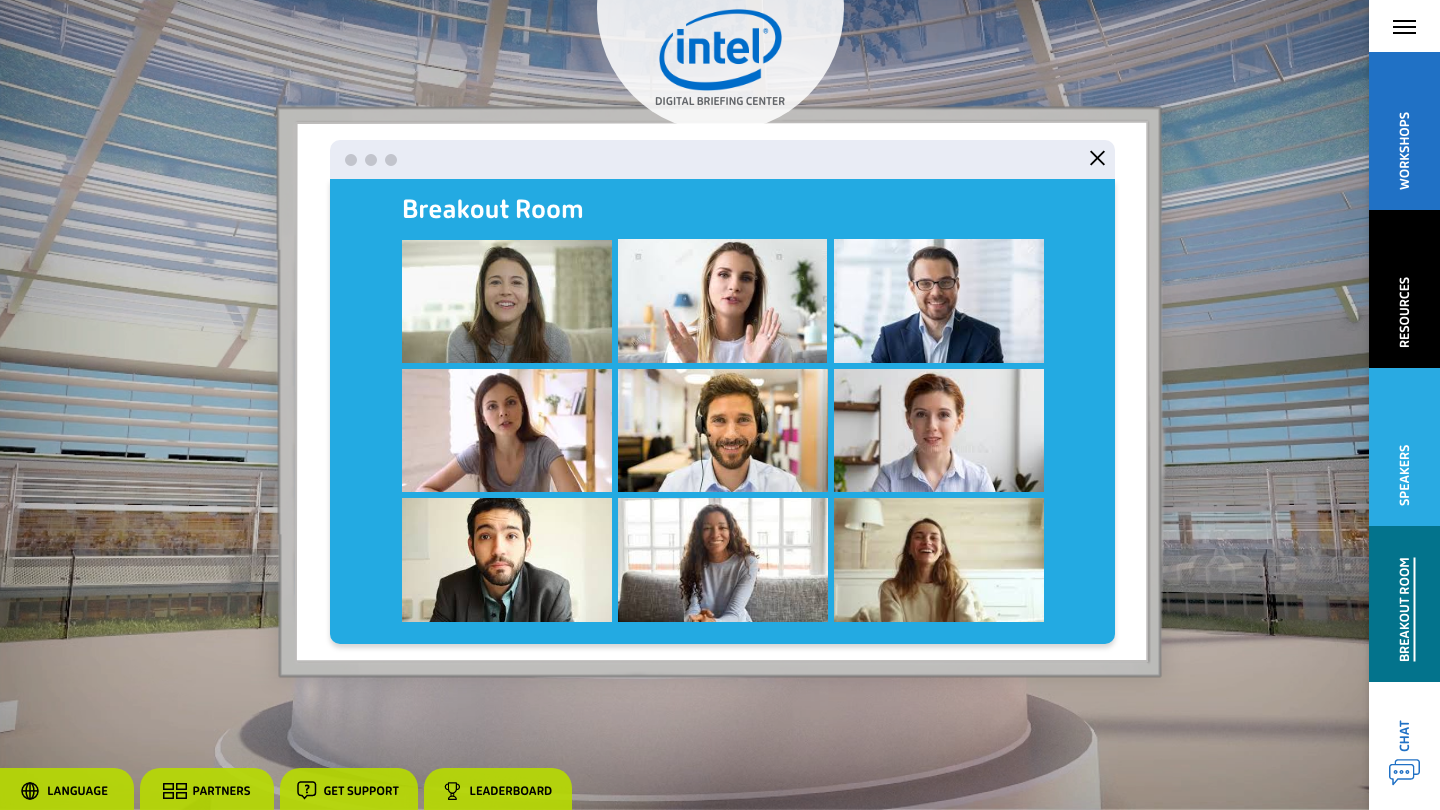 In 2021, virtual experience agencies forecast that virtual platforms will only grow in importance and popularity. Platforms will be re-engineered to support the growth of interactive content and solve pressing problems. Custom platforms like a digital briefing center or app may be a wise choice for corporations with a lot of content to communicate, but smaller firms can benefit just as much from widely adopted and available platforms. So which is the right choice for you? Consider the content. If you need to hold private sales consultations, training videos, or materials intended for select private audiences a briefing center may be the best fit to gate proprietary information. If you have valuable content of interest to wide audiences and with the goal of gaining brand awareness and thought leadership, consider using social media platforms in unique ways. This could include custom infographics and illustrations, interactive quizzes and games, promotional videos, and much more. 
With the growth in free time and use of social media comes a growth of advertising and targeting opportunities. These platforms offer something critical to businesses: a way to easily create content and reach a lot of potential customers. Interesting and engaging content can become key drivers for lead generation, not just brand awareness.  In 2021 Bluetext predicts social platforms will continue to emerge as places for people to monetize their creativity and reach wider audiences than ever before.
Virtual Events
Over the past year, many of us mourned the personal and professional rituals we once enjoyed. Whether that was happy hours with friends, traveling to annual trade shows and conferences, or attending annual corporate events, sacrifices were made to preserve public health. These events didn't just support a business goal or networking opportunity, they represented a sociological ceremony and routine that binds people to their colleagues, communities, and wider society. Luckily, digital experience agencies, such as Bluetext, saw and empathized with this obstacle which resulted in the rise of virtual events.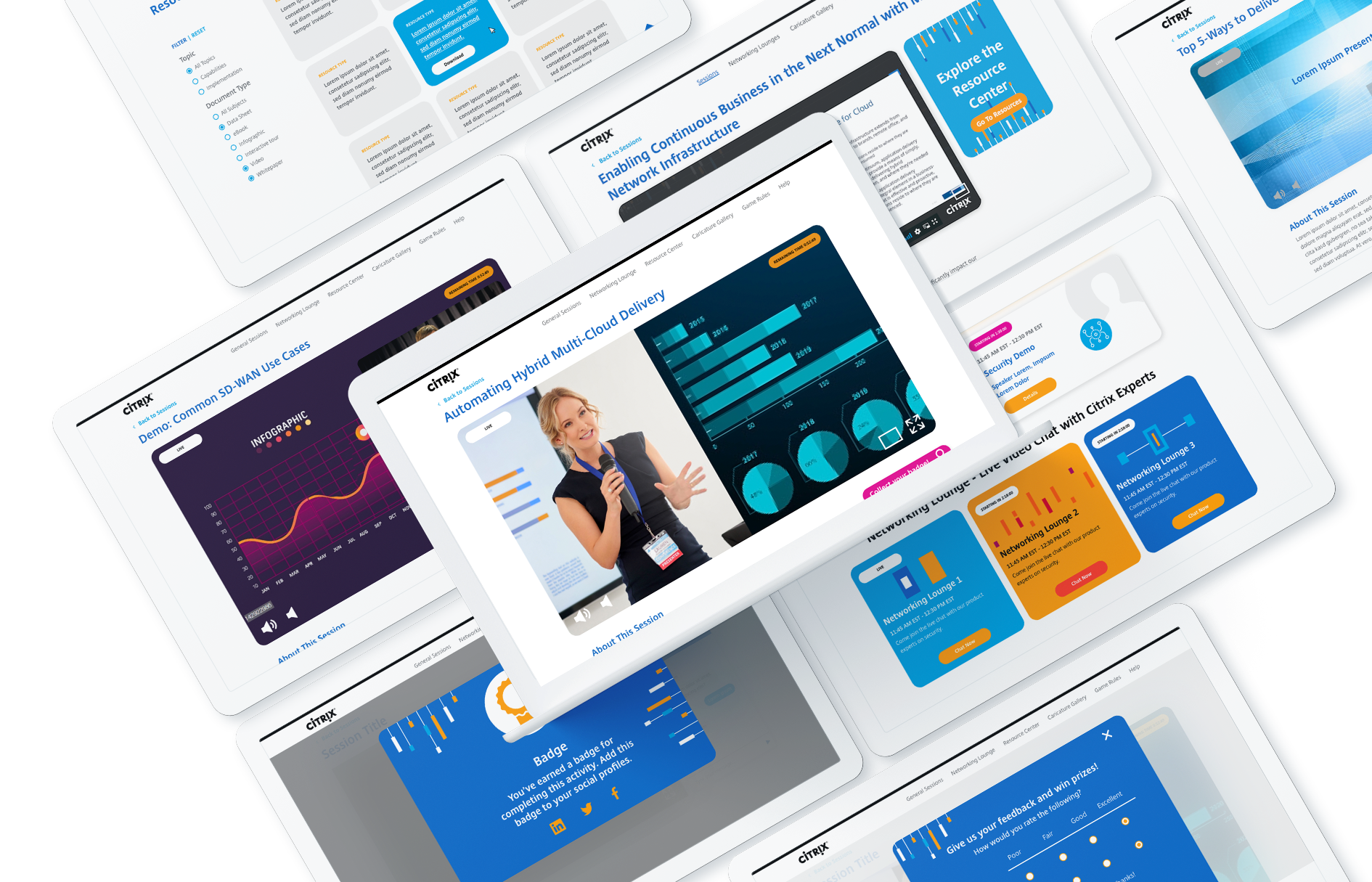 Virtual events started out of necessity, but are here to stay because of ROI and accessibility. "In the face of the COVID pandemic, events became virtual out of necessity. As we move into 2021 and beyond, many events will stay virtual not only because of continued safety concerns, but also as a result of lessons learned in 2020." says Forbes.  
Virtual events and experiences are no longer a sub-par substitute to in-person events, but the smarter solution for both a business' bottom line and attendees. Hosting a virtual event provides the opportunity to reach a wider audience without the time and budgetary constraints of traveling. Attendees can selectively tune in to view the sessions most relevant to them, which frees up more time in their daily schedule. Unlike in-person events where employees are out of the office for days at a time, they are only out for a few short hours. The reduced time sacrifice allows for much higher attendance, and consequently more participation and overall event success.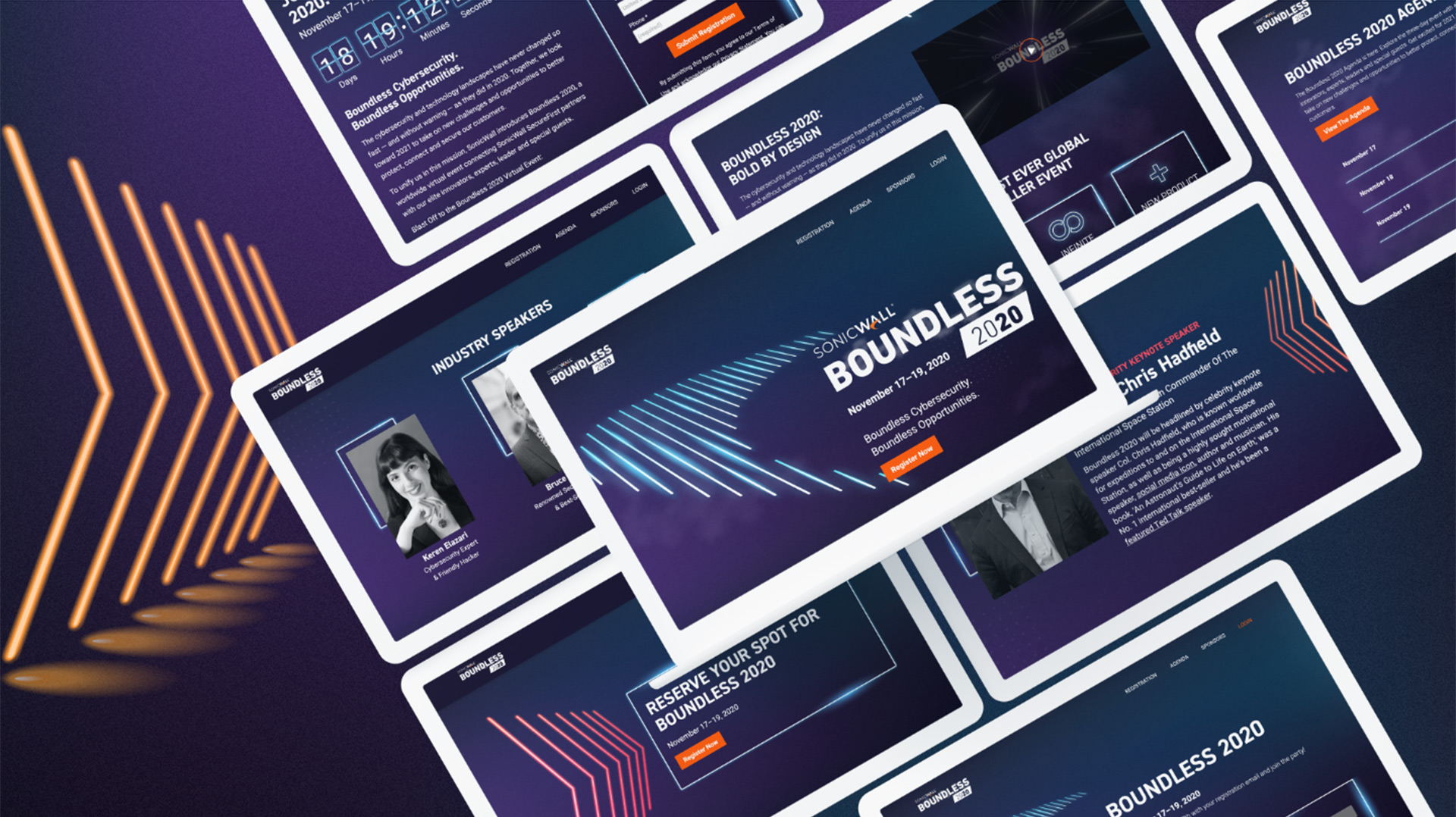 How can they participate from behind a screen? Virtual event marketing agencies, such as Bluetext, are designing and developing engaging interactive web platforms that allow for two-way communication and audience participation. From "lobby hall" homepages, to interactive sponsor "booths" and live video and chat functionalities there are many ways to help recreate the in-person experience of a live, in-person event. The key is to get creative and drive engagement through great speakers, rich content, and impressive UX. A virtual event offers the opportunity to reach new audiences, promote a sense of community and morale within existing audiences, and distribute valuable information in an attractive and interactive way. Added bonus? Companies that go the faux-live route with pre-recorded sessions and video content eliminate the risk of mistakes or stumbles. 
So what can we expect in 2021? As a society, we have learned to expect the unexpected, but as digital marketers, we can expect to see a surge in digital platforms, interactive content, and the virtual recreation of past rituals. As an industry, digital marketing agencies have observed many organizations fully embracing a digital transformation in their marketing efforts. Technology that has revolutionized remote experience and enhanced team collaboration has taken root and will only continue to grow. Companies that take advantage of and invest in digital marketing early can gain a competitive edge.
So what are you waiting for?
Contact Bluetext
to learn how we can propel your digital strategy into 2021.