Marketers often approach their content strategy with the simple goal of conveying a message to their target audience. But nowadays, that's not enough for maintaining an effective content strategy. Before a user ends up on your site, they typically search for information through one or more Google searches. These Search Engine Result Pages (SERPs) are where users find results that the search engines deem to be the most relevant to the query. Depending on the relevance of the site content, users may also see a SERP Feature (a well-packaged snippet of information from the relevant search result's page). This gives users a quick view of the information they are looking for while saving them time from digging through multiple pages. As a digital marketer, your content strategy should aim to meet the purposes of these possible SERP Features to increase your chances of being featured on SERPs and ultimately get a user to visit your site.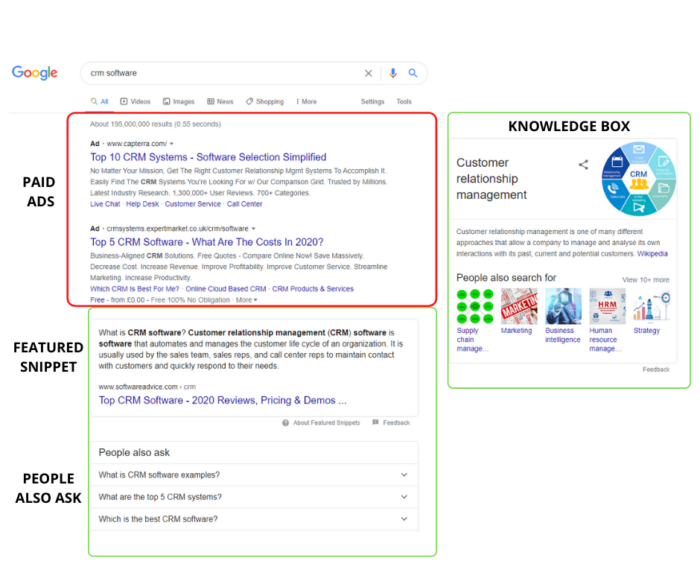 Nowadays, search engines have evolved to the point where they can determine the intent behind users' searches to provide the most relevant results. As such, you need to be more deliberate in crafting your content to ensure it's meeting your audience's needs at their stage of the buyer's journey. Ideally, you should have content that can accommodate all three phases, Awareness Stage, Consideration Stage, and the Decision Stage. But this isn't always the case depending on your particular audience.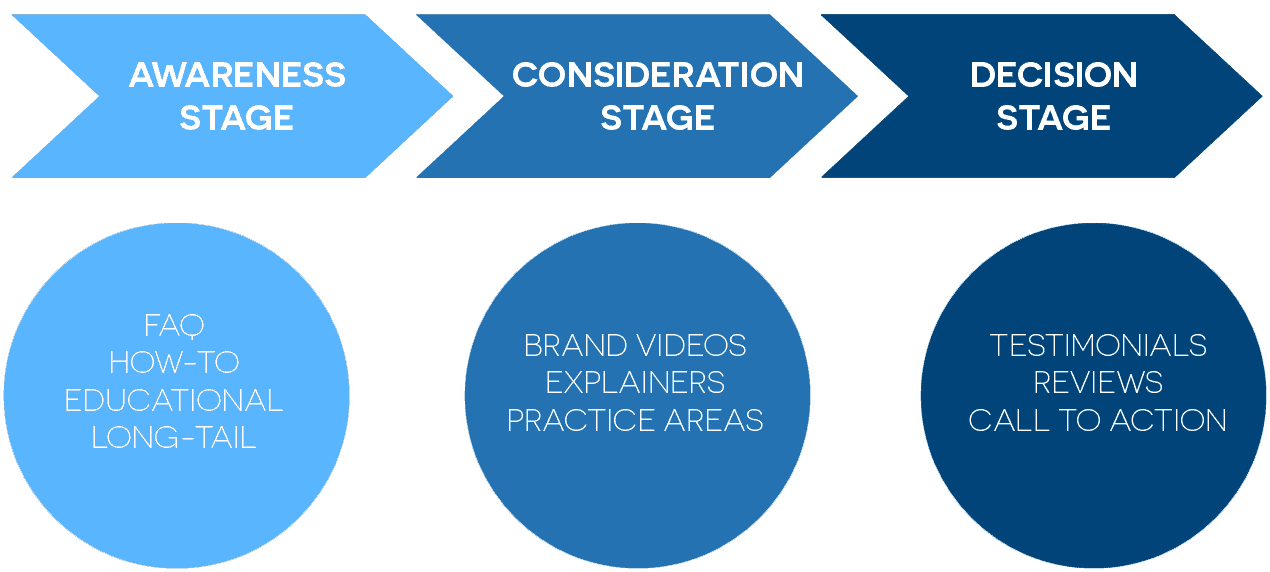 Raising Awareness for Your Audience
In the Awareness Stage, users know they have a problem and are actively searching for explanations of their problem. They aren't quite ready to pick a solution, so any tools to quickly gather high-level information are beneficial here. This is where SERP Features come in handy. With a little planning, you can optimize your content's likelihood to be featured in certain SERP Features such as Knowledge Graphs, Featured Snippets, Related Questions, Videos, or Images. All of these features will pull relevant content from your site so long as the search engine determines your content to meet certain criteria. In this stage, you want to make sure your content is very clear in explaining who you are, what services or products you offer, and the why/how of what you do. Oftentimes, including lists or FAQ-styled content is beneficial to search engine crawlers and webpage users!  
Considering How to Connect With Your Audience
So now your audience has entered the Consideration Stage, they are looking for solutions and more specifically, how your solution can remedy their issue. Now your content should be more thorough and technical than in the Awareness Stage. Provide concrete examples of how your products or services can solve the user's problem. Four useful features for this stage are Featured Snippets, Related Questions, Reviews, and Videos. The Featured Snippet works best when you answer the user's query in very specific ways, whereas Related Questions works best for explaining the "why" behind a user's query. Featuring product/service reviews on your site also allows you to show up for the Reviews feature which enables the user to better compare solutions and build trust. Lastly, the Videos feature provides a great opportunity to dive deeper into why your solution works for the user.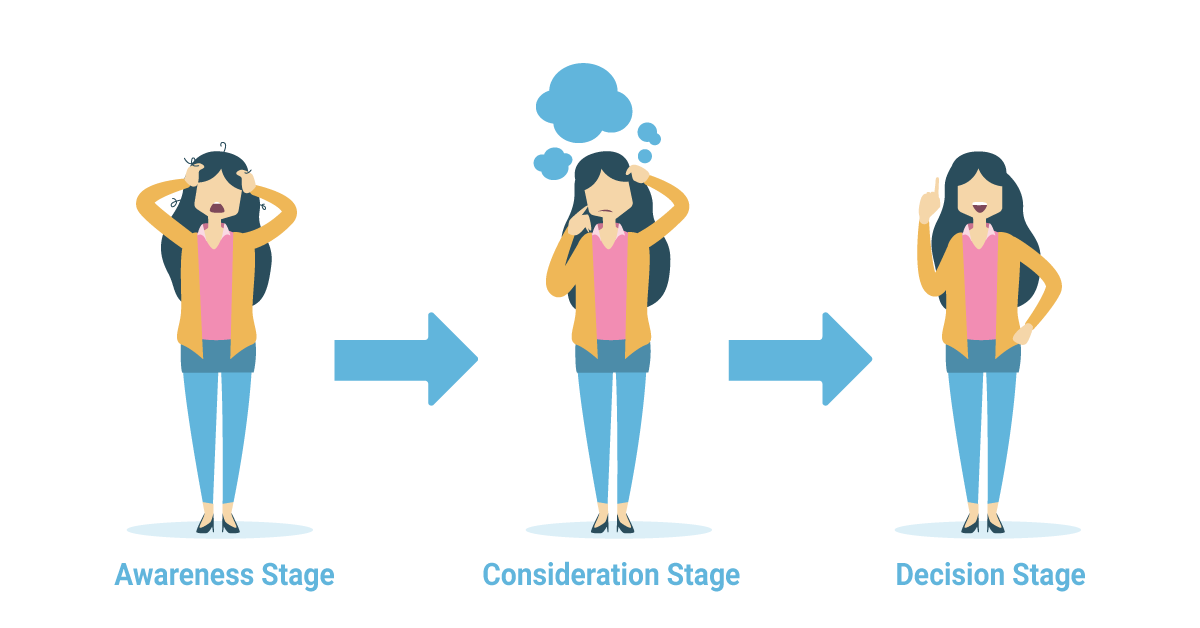 Convincing Your Audience to Make a Decision
By this point, your audience is at the end of the buyer's journey and just about ready to decide which solution meets their needs. As part of the last steps, users now want to confirm which solution amongst the ones found in the Consideration Stage is best for them. At this stage, all of your content should be as thorough as possible to ensure you've answered any potential lingering questions your audience may have. Three Features that excel at accomplishing that are the People Also Ask, Videos, and Long-Form Content features. Tailoring your content to include technical details and statistics as well as client testimonials reassures the user that they've picked the right solution. 
Overall, when creating a content strategy, no two sites will be the same. Each content strategy should be tailored to your audience and their stage of the buyer's journey. From there, you can leverage content that is more likely to be shown in the SERP Features mentioned above. As a full-service digital marketing agency, our expert content writing and SEO teams at Bluetext can help determine who your audience is, what stage they're in, and how best to tailor your content to be displayed in SERP Features. Want to learn more about how Bluetext can help your ad campaigns thrive? Get in touch with us here.