Cybersecurity has been a hot topic in recent news, and the threat of hackers and cyber-attacks has every industry on edge. The cybersecurity industry is booming in B2B and B2C markets, but so much media attention can be a double-edged sword. Consumers and businesses are tuning in for the latest updates, but the industry is crowded with voices. Cybersecurity firms must now pivot their attention toward marketing efforts to further differentiate their products and services from competitors. A fierce marketing strategy is a relatively new requisite in the cyber arena, leaving many experts turning to a top cybersecurity marketing agency for advice.
Bluetext's Tactics to Tackle the Competitive Cybersecurity Landscape
Proper PR Prep
They're called cyber specialists for a reason. Their expertise is in security and data protection, not press relations. While your firm may be at the top of their game in industry knowledge, nothing tanks credibility like a fumbled interview. Employing a marketing agency will ensure your firm is properly prepared to speak to the press by….
Briefing Subject Matter Experts (SMEs) before interviews
Planning an editorial calendar far in advance
Putting a creative spin on trending news topics, even the negative ones
Developing unique pitch angles
Maintaining positive long-term relationships with reporters
To learn more about mastering the art of media relations, read Bluetext's "4 Public Relations Tips and learn how Bluetext can help your brand's media relations program.
Controlled Communication
Cybercrime can spark panic within a business of any size. Especially within retail, healthcare or financial industries protecting consumer's sensitive data has become a top priority. Media attention can be both helpful and harmful, raising red flags but also spurring paranoia.  This requires a communication strategy designed to simultaneously calm nerves and warn against potential threats. A third-party agency perspective will provide balance to ensure messaging sounds both competent and comprehensible to customers with minimal subject knowledge. A skilled cybersecurity marketing agency with PR services will craft the right messaging that walks the line between reassurance and realism.
As FireEye's cybersecurity marketing agency, Bluetext developed a series of branded marketing materials to explain a complex suite of products. The new tagline "We Don't Blink" helped communicate their brand promise in a nonthreatening manner.
Credibility Through Content Marketing
Trust is a key component of any company's success. Positioning the firm as a reliable source of thought leadership will lead to more long term business growth. Gain credibility in the industry by establishing subject matter expertise.
Prove expertise to clients by regularly publishing case studies, white papers, and blog insights. To stand out against the noise in a crowded industry, velocity is critical. Plan ahead and develop a schedule with content variety. Consistently publish insights in an attractive and readable format to boost your SEO rank and put you miles ahead of competitors.
Regardless of industry focus, content is key. Any cybersecurity marketing agency will tell you having valuable and relevant content is necessary to establish digital authority and elevating a site's SERP ranking. Housing content on your site may seem like a simple fix-all solution, however, it requires a plan and a bit of legwork to get off the ground. Read Bluetext's advice for building the Foundation for an Effective Content Strategy that will maximize the cybersecurity marketing agency relationship so that content receives the active attention it needs.
Audience & Placement
Cybersecurity firms have a wide range of buyer personas, and it is important to recognize the unique needs of each. A common flaw of marketing strategies is putting all your eggs in one basket. Don't let your marketing strategy fall flat with a two-dimensional approach. A marketing agency will ensure your efforts reach all intended audiences at every stage of the funnel.
Any agency will conduct thorough industry research and competitive analysis. Staying up to date and identifying the right trade shows and channels will put you ahead of competitors.
Every audience will have distinct needs and pressure points, a cybersecurity marketing agency will conduct market research and recommend tailored messaging. Bluetext was hired as Varonis' cybersecurity marketing agency and developed a multi-faceted campaign, using performance and audience targeting to generate both brand awareness and leads. Read more on this cheeky cyber campaign.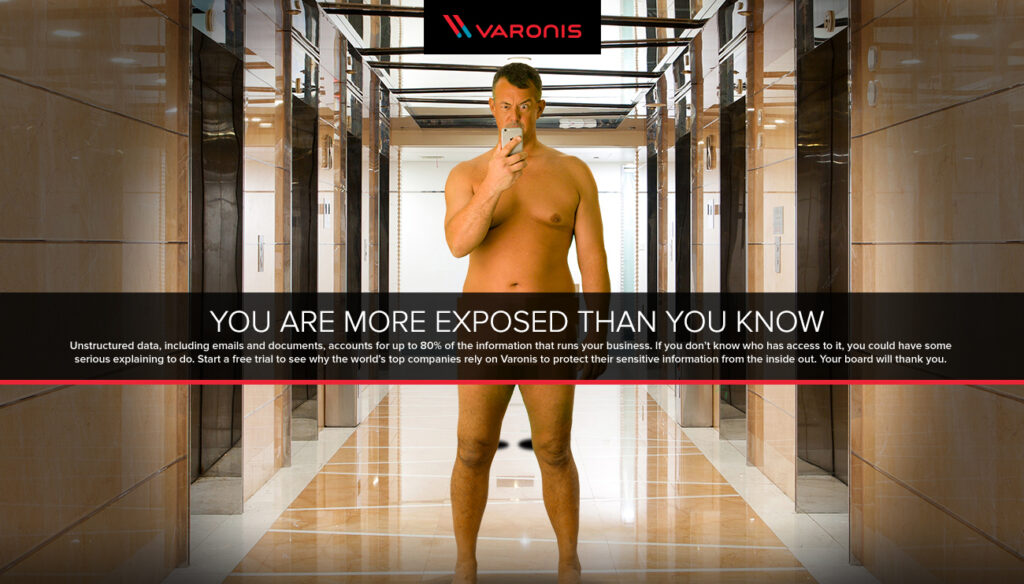 Seriously Smart Branding
 For many potential customers, your cybersecurity products and services may be a little over their heads. Therefore, their decision may lean on the affective factors. How your brand presents itself becomes critical. Be smart with your branding, think carefully about what tone, colors, and styles will best communicate your brand value. Your brand aesthetics may seem trivial, but do make neglect this step. Going too bright and vibrant in color palette runs the risk of your company not being taken seriously, but too toned down and your company will never stand out in a sea of the greyscale.  
For some rebrand inspiration, check out how Bluetext revamped a hot cybersecurity startup, Finite State's, visual identity and website. Finite State was able to communicate its value and relevance with a smart,  modernized style to communicate their mission of clarity.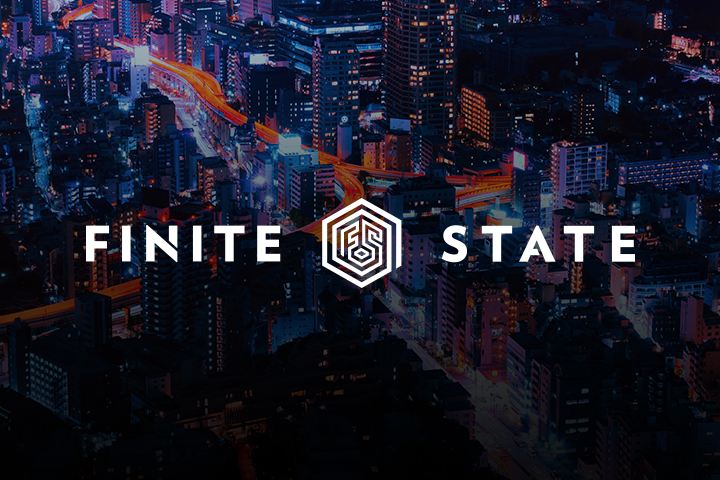 Bluetext is a top cybersecurity marketing agency, and we can prove it. Check out more of our cybersecurity marketing solutions.