For many businesses, it can be difficult to directly track how social media impacts company revenue. As such, when evaluating return on investment (ROI) for social media, it's important to look at it from a broader context that measures the more intangible aspects, such as improved customer service, positive change in brand perception, effective crisis communication, enhanced brand recognition, and sales conversions. Brand campaigns, for example, are able to increase brand awareness, engage with your mission, and impact brand sentiment, but it can be hard to connect top-of-funnel campaigns to financial results. In this blog post, we've laid out the steps you can take to prove the ROI of any social media investment.

1. Calculate your business' true investment in social media. 

First, determine the combined cost of the tools and platforms used for social. Next, consider the budget allocated to social ad spend. Then, determine the amount of time employees dedicate to managing social efforts for your business. Looking at those three costs holistically enables businesses to have a better sense of whether the investment justifies the value delivered.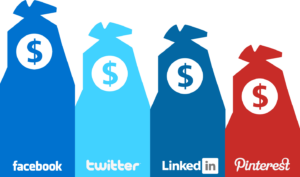 2. Set S.M.A.R.T. goals that connect to your business objectives.
Set specific goals that clearly label exactly what you want to achieve with social media. Be sure that your goals are measurable so you will know when you have achieved your goal. Next, be realistic and confirm that your goal is actually attainable. Then, ensure your goal is relevant to the bigger picture and overall business strategy. Lastly, set a timeline for yourself on when you would like to see results. A proposed deadline will keep you on track and accountable.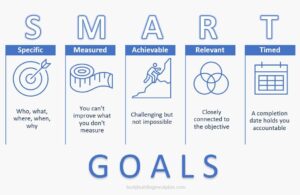 3. Establish a measurement framework that fits your unique organization. 
Use social media analytics reporting and track key metric results on a monthly or quarterly basis. Key metrics include impressions, clicks, click-through rate (CTR), reactions, and engagement rate. Over time, you can average out the results to determine your benchmark, which will be used to compare month-to-month results. Keep in mind, it is not a bad thing if you perform below your benchmark as long as you can explain why.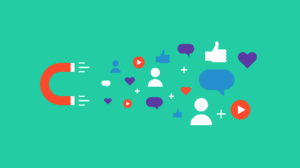 4. Calculate the impact of your social strategy on revenue and business goals.
Determine the social media content impact: content volume, top content, and engagement. Next, calculate the marketing and sales impact: page views, page reach, lead generation, and website conversions. Finally, consider the business impact: brand health (sentiment towards the business), revenue tied to social efforts, and crisis management. All of this together should give you a fuller picture of your business's social media performance and whether it's worth the investment.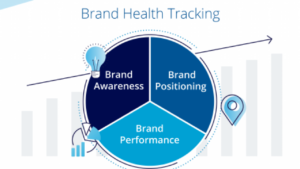 Feel confident about your return on investment and contact Bluetext if you are ready to have a social media strategy that produces results.