In the fast-paced world of modern marketing, orchestrating digital campaigns requires a diverse set of skills and expertise. Just like a symphony conductor brings together different musicians to create a harmonious masterpiece, digital marketing conductors play a pivotal role in coordinating various channels, strategies, and technologies to achieve marketing success. This blog post aims to shed light on the different types of conductors you might encounter in today's marketing enterprises, each with its unique strengths and approaches to digital orchestration.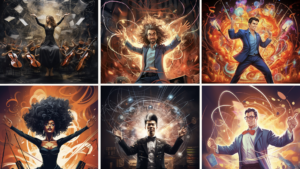 From the search maestro who commands the realm of pay-per-click advertising and search engine optimization to the social serenade conductor who creates captivating brand symphonies on social media platforms, there are specialized conductors for every aspect of digital marketing. The content virtuoso excels in crafting compelling and valuable content, while the automation maestra leverages technology to streamline processes and enhance efficiency. The experiential composer, on the other hand, creates immersive brand experiences that leave a lasting impact on the audience.
However, the ultimate conductor possesses a rare combination of superpowers from each specialized conductor. They possess the media mix prowess to seamlessly blend diverse marketing channels, the ability to rebalance resources and optimize campaigns across channels, and the holistic view to orchestrate synchronized touchpoints and deliver consistent messaging. This ideal conductor combines the best practices and strategies from each type, creating a marketing symphony that resonates with the audience, drives results, and takes your brand to new heights. Join us in exploring the world of digital marketing conductors and uncover the key qualities that make the ultimate conductor a force to be reckoned with.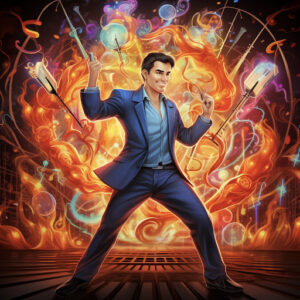 Search Maestro
The Search Maestro is a digital marketing conductor who conducts symphonies of success using the search landscape. With brands like Google and Bing in their repertoire, they skillfully navigate the realm of pay-per-click advertising and search engine optimization (SEO). They meticulously research keywords, optimize landing pages, and fine-tune ad campaigns to ensure their audience finds them effortlessly. Utilizing analytics, they track search performance, measure conversions, and continuously refine their strategies for maximum impact.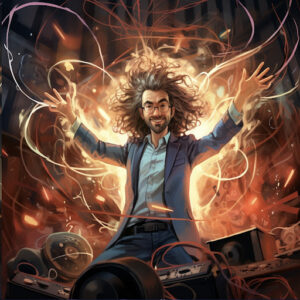 Social Serenade
The Social Serenade conductor is a masterful orchestrator of social media platforms, enchanting audiences with brands like Facebook, Instagram, Twitter, Meta, TikTok, and Pinterest. They harmonize engaging content, captivating visuals, and strategic ad campaigns to create a captivating brand symphony across various social channels. Leveraging analytics, they gain insights into audience behavior, preferences, and trends, enabling them to refine their approach and create personalized experiences. Additionally, they embrace the power of micro-influencers to amplify brand messages and foster authentic connections with their target audience.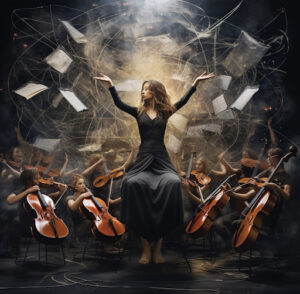 Content Virtuoso
The Content Virtuoso conductor is a maestro of compelling and valuable content. They compose blog posts, videos, infographics, and more, interweaving brands like Google and Bing to create a harmonious blend of information and creativity. By utilizing analytics tools, they track content performance, measure engagement, and gather valuable insights about their audience's preferences. Leveraging personalization techniques, they deliver tailored content experiences that resonate deeply with their audience. Furthermore, they understand the power of short-form and 15×9 video strategies to captivate attention in a fast-paced digital landscape.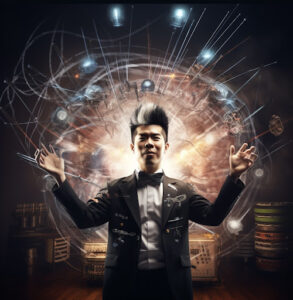 Automation Maestro
The Automation Maestro conductor is a wizard in orchestrating efficient marketing workflows. They seamlessly integrate automation tools and platforms like HubSpot and Marketo to orchestrate personalized, timely interactions with their audience. By utilizing analytics, they gain deep insights into customer behavior, allowing them to automate lead nurturing, email marketing, and personalized campaigns. They leverage account-based marketing strategies to target high-value accounts and enhance customer experiences throughout their journey. Their expertise lies in utilizing data-driven insights to optimize their automation processes continually.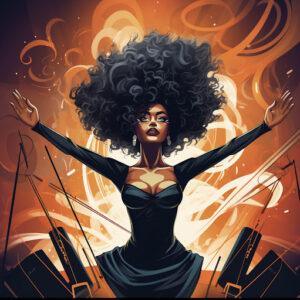 Experiential Composer
The Experiential Composer conductor is a visionary in creating immersive brand experiences. They compose multisensory journeys that incorporate digital touchpoints with offline interactions, utilizing platforms like Google, Bing, Facebook, Instagram, and Pinterest. They understand the power of personalization and leverage analytics to craft tailored experiences that resonate deeply with their audience. By harnessing the influence of micro-influencers, they amplify their brand's reach and foster authentic connections. Their strategy includes capturing attention through short-form content, utilizing platforms like YouTube Shorts, and leveraging the emotional impact of 15×9 videos.
Throughout all these personas, analytics plays a crucial role. By utilizing analytics tools and platforms, they gain valuable insights into campaign performance, audience behavior, and content effectiveness. These insights inform their decision-making process, allowing them to optimize their strategies, refine targeting, and enhance overall marketing orchestration.
The digital marketing conductors described above each excel in their respective domains, showcasing their expertise in search, social media, content, automation, and experiential marketing. However, the ultimate conductor surpasses them all by demonstrating mastery in the media mix, rebalancing, cross-channel optimization, and a holistic approach to orchestration.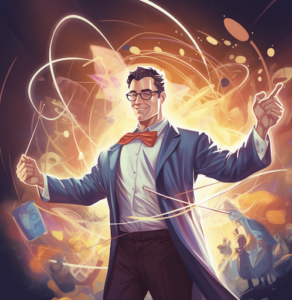 The Ultimate Prodigy
The ultimate prodigy conductor is a virtuoso in the media mix, seamlessly blending different marketing channels and mediums to create a harmonious symphony of marketing efforts. They understand that no single channel can achieve optimal results on its own, and thus they skillfully combine the power of search, social media, content, automation, and experiential marketing to create a cohesive and impactful strategy.
Moreover, this conductor possesses a keen sense of rebalancing, continuously monitoring and adjusting the allocation of resources across various channels based on performance and changing market dynamics. They have a deep understanding of the importance of staying agile and adaptable, redistributing budgets, and optimizing efforts to maximize ROI and overall marketing effectiveness.
Cross-channel optimization is at the core of the ultimate conductor's approach. They understand that each channel has its unique strengths, audience preferences, and engagement patterns. By utilizing analytics and data-driven insights, they orchestrate campaigns that deliver consistent messaging, seamless customer experiences, and synchronized touchpoints across channels. This conductor ensures that each channel complements and reinforces the others, resulting in a cohesive brand presence and enhanced customer journey.
Lastly, this conductor possesses a comprehensive view of the marketing landscape and actively seeks out innovative and emerging channels and strategies. They stay updated on industry trends, technological advancements, and consumer behavior shifts. By being forward-thinking and open to experimentation, they embrace new opportunities to connect with their audience and adapt their orchestration approach accordingly.
In summary, while the individual conductors excel in their specialized domains, the ultimate conductor goes beyond by excelling in the media mix, rebalancing, cross-channel optimization, and maintaining a comprehensive perspective of the entire marketing ecosystem. Their ability to synchronize and harmonize diverse marketing channels enables them to create an impactful and cohesive brand presence, deliver personalized experiences, and achieve exceptional results.
Want to learn more about the conductors operating in your enterprise? Contact us today.