If you think back far enough, you remember the days when Instagram was a casual photo diary. People would flood their profiles with multiple posts a day, users' feeds would be filled with heavily filtered duck face selfies, their OOTD (outfit of the day), the perfect slice of avocado toast, and artsy outdoor flicks. Shocking right? In 2023 such a practice would be deemed taboo unless you're a mega influencer of course. Somewhere along the way Instagram became carefully curated for people to build a meticulous visual identity. Photos are planned, posed, and edited to perfection. While Instagram was a driver in creating influencers and promoting their picture-perfect feed, users turned to other platforms, like Snapchat, for a more casual "behind the scenes" view of their friends' lives.
But imitation is the greatest form of flattery, right? In 2016 Instagram attempted to regain the interest of Snapchat users with the bold decision to add Instagram Stories to their platform. Boom, death to the post. Well, not exactly, but this new feature altered the way users interacted with Instagram. Instagram Stories drove significant shifts in user behavior. From how influencers and businesses present themselves on the app, to how other social media platforms began to support the demand of short-form, casual content.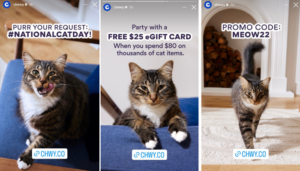 How are stories different and more effective than posts?
Posts serve as a backbone to your Instagram profile, being permanent curated capsules of how you are perceived by anyone who stumbles on to your content, including non-followers. Whereas, stories serve as short-formcontent that breaks the 4th wall, so to speak. They feel raw and impromptu as people speak straight to their followers. Stories also do a great job at creating a sense of urgency, users feel the need to check in throughout the day so they don't miss out on any content before it disappears.
How do stories garner strong engagement?
Instagram Stories attract more than 400 million daily users, transforming the way people share and consume social media. Instagram Stories became a more casual and authentic way of sharing content with followers. Stories are temporary and disappear after 24 hours. The fleeting nature of stories makes the content feel more spontaneous and realistic. Stories are far less edited and often quickly filmed on the fly, feeling much more like an off-the-cuff one-to-one message than an artfully curated photoshoot result meant for the masses. Users can engage in stories in a multitude of ways, through face filters, polls, links/CTA buttons, replies, and likes. This enables stories to garner greater engagement, especially when trying to connect with new followers.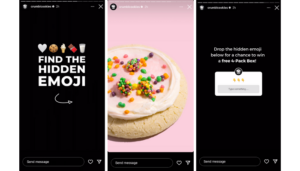 The story model produced great success, surpassing the views regular feed posts receive. Instagram stories build loyalty and a stronger connection with followers, enabling a platform to address them directly and provide an inside scoop on your life or your business. Stories are consistently watched to completion demonstrating just how powerful of a tool they are for capturing users' attention.
What does this mean for my business?

62% of Instagram users say they have become more interested in a brand or product after seeing it in Stories. Instagram Stories can be a powerful tool for businesses to gain visibility and engagement with potential customers. Not to mention, stories can be a cost-effective way to keep up content velocity without significant effort in editing and post-production. The ability to layer text, GIFs, emojis, color filters, and much more is all built into the app interface enabling anyone to create polished professional-looking messages. Other platforms have also realized this creating things like Twitter Moments and YouTube Shorts, so story content is only going to continue to grow. If your business is looking to keep up with the best brand strategy firms, you need to tap into the power of stories and focus on curating short-form content that authentically connects with your followers.
If you are interested in learning more about how Bluetext's marketing services can help you create quality content, contact us. As a DC-based digital design agency, we know how to make content that counts.