B2B marketing has gone through numerous shifts in the past few years, but perhaps one of the most significant is the emergence of demand generation. While lead generation used to be the name of the game and dominated sales and marketing strategies, companies have come to realize higher ROI can be found with alternative methods. Enter the wave of demand generation. The name alone sounds strong, confident, and a surefire way to efficiently move customers through the sales funnel. So let's break down the core differences in both strategies, and perhaps why you should consider a pivot to a demand gen mindset. 
Lead generation is the well-known start of the traditional marketing funnel, which typically transverses the customer through the attract, nurture, convert, close and delight stages. The first stage is Attract, where an anonymous customer first engages with your brand through your website, content marketing, or ad. If relevant and of interest, they may engage and share contact information in exchange for more information. If they continue to engage, they become a qualified lead in the eyes of the sales team, who begin outreach with the goal of converting to a customer and hopefully an eventual advocate for your business.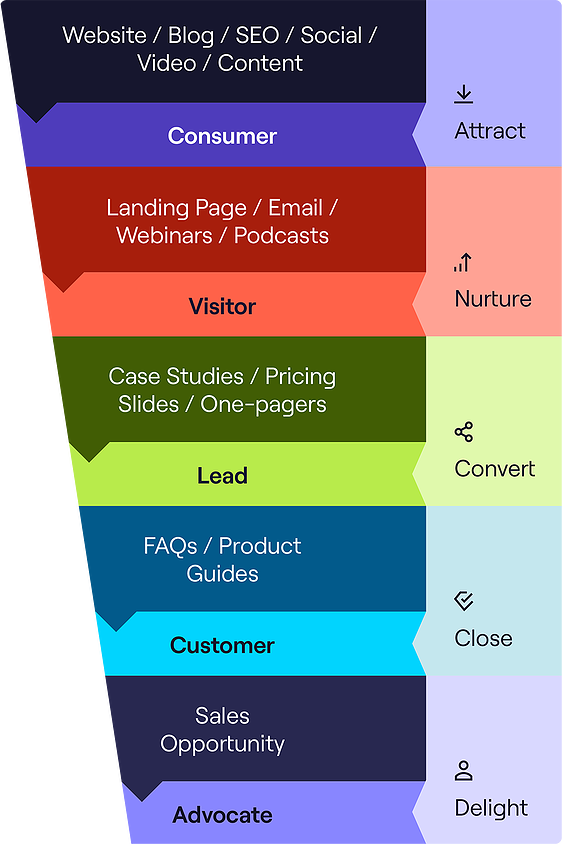 Sounds simple enough right? It's a tried and true traditional strategy for a reason, but it's far from perfect. For one, it's not entirely efficient. It takes considerable time and resources to sort the potentially high-quality leads from prospects who aren't interested in your product. It often casts too wide of a net to include people who are not interested in your product and therefore will never convert. Secondly, it's a very impersonal approach. With recent waves of personalization, many businesses are beginning to phase this approach out so that customers feel more attended too and therefore more loyal. 
Introducing a new marketing mindset: demand generation. This prioritizes direct intent to avoid moving uninterested audiences into your sales funnel. So while prior lead generation focused on gating content to capture as much information about any engaged user, new demand generation takes the opposite course. But this does not mean giving away all your valuable content, but rather recategorizing based on the buyer stage. So some content, like basic product information testimonials or video snippets, may be tagged as bottom-of-the-funnel materials and used as ungated or paid social promotion that allows friction-free engagement. The users that interact with this content the most are then retargeted with specific information based on their interests, pain points and desires. As they continue to engage your team builds insights into what and where prospects consume and share information. This entails some close attention to optimizing content, which has multiple benefits. Consider A/B testing your ads and landing pages, and optimizing around the messages and keywords that get the most traction. This will effectively flip the funnel to put the customer at the top of the funnel, driving a more data-driven marketing approach that will be laser-focused on the customer and their needs. Demand generation marketing means sometimes planning your content calendar on the fly based on trending topics or new data findings, but this in turn creates more relevant and desired content you can be more confident your ICP (ideal customer persona) would be interested in. The more helpful and relevant your business presents itself, the more customers will come to you with the direct intent to contact sales teams and request demos or trials themselves. These inbound leads are much more valuable for short-term sales and long-term customer growth. 
In order to implement this approach your business does need to shift prior practices and adopt a more agile mindset. This involves a considerable appetite for experimentation on both topics and channels that your high-intent customers are using. So for example starting from the broadest bottom of the funnel, you could create a webinar series on a larger topic, then create more specific video snippets on specific topics to use as ungated, organic promotional material on different social channels. Assess what topics and placements work best and continue to optimize around those insights. Perhaps retargeting engaged users with case studies or free tools related to the topics they interacted with. Be sure to include contact forms on all landing pages for an effortless way to express demand, but don't require this information to be shared just yet. These direct intent leads are much more valuable because they want to have conversations with your business, and the sales cycles tend to be much shorter.
Overall, the marketing landscape is in constant flux. Customers may be swarmed by a sea of sameness, have ever-diminishing patience and attention spans, and always looking for new ways to bring value to their own company. With that said, to keep up with these shifts and get the most out of your marketing efforts it pays to be attentive and adaptable. The one size fits all lead generation model may not be the most efficient method for meeting your conversion and revenue goals. A more personalized demand generation approach that puts a little more effort upfront may result in simpler sales cycles and much higher conversion rates. 
Considering a shift in your marketing strategy? Get in touch with Bluetext, an experienced content marketing agency that can prescribe the right approach and implementation strategy unique to your business. 
It's 2022, and the term "gamer" no longer refers to teenagers playing video games in their parent's basements. Gamers are all around us, thanks to the explosion of game formats, genres, and platforms. Roughly 40% of the world's population admits to playing some kind of video game. The typical stereotypes of people who partake in this hobby are far from reality; 70% of gamers are over the age of 18, 46% of gamers are female, and only 2% play out of their parent's basements (actually, we made that last stat up). Especially after the pandemic, the gaming industry has boomed and it is expected to keep booming. As online games continue to rise in popularity, marketers are recognizing the potential of advertising within gaming platforms, otherwise known as in-game advertising.
While players may have a knee-jerk reaction when they hear the term "in-game advertising," the practice has proven extremely successful for brands. For example in 2009, Microsoft promoted Bing in a series of games, including NBA 2K10 and DJ Hero. After their first exposure to the ads, the percentage of gamers visiting and searching Bing increased by 108% according to Microsoft. Surprisingly, two-thirds of the gamers who visited Bing after seeing the ad were visiting for the first time. According to a recent study conducted by Vantage Market Research, the global in-game advertising market size is forecasted to reach USD 12.35 Billion by the year 2028. While in-game advertising (IGA) can include banners, video ads, audio ads, or mini-games, the most popular types of IGA are static ads, dynamic ads, and gamevertising. When it comes to reaching your target audience with in-game ads, the most important factors are picking the right format and gaming service to deploy ads on. Let's quickly deep-dive into some of the options, and take a look at some of the games that reach wide demographics. 
Video In-Game Advertising
It's no surprise that video is a key format for digital advertising; dynamic, engaging content fits perfectly with what users now want to experience. When it comes to using video in games, there are multiple different ways to present short, impactful content. There are pre-roll videos, which pop up a few seconds before the gaming experience starts, and there are also rewarded videos that will give the player a reward for sticking around to watch until the end.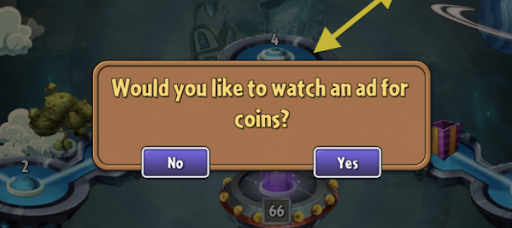 Native In-Game Advertising
Native in-game ads are arguably the most innovative in-game advertising formats of all. A brand's key message can be directly integrated into the video game itself, creating a non-intrusive advertising experience for the user. For example, there could be an advertising banner in a sports game applied along the playing field, mimicking how the ad would appear in real life. This way, the user is exposed to advertisements in a way that does not pause or delay their playing experience whatsoever.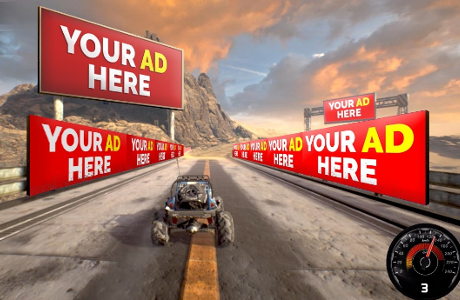 Audio In-Game Advertising
Audio is another form of advertising that has risen in popularity over the past few years. The music streaming platform Spotify recently released a study that showed that streaming from gaming consoles went up 61% in 2021, compared to the year before. High-tech gaming consoles such as Playstation and Xbox now include a dedicated music app, which is where in-game ads can be utilized. This format is another non-intrusive strategy that does not inhibit the game.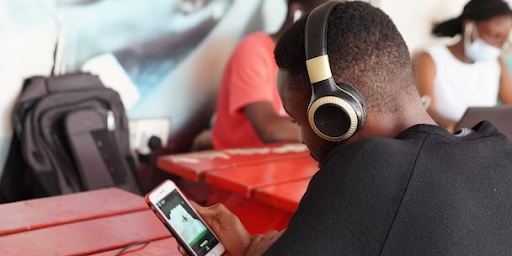 Picking the Right Game
From esports gamers to social gamers and casual gamers, the gaming target audience is highly diverse and offers great market potential to companies. The decision on whether to include ads is ultimately up to the game developer, so you're less likely to see a promotion for Mountain Dew or Takis in big titles like Call of Duty or God of War. But smaller, independent games—especially those that utilize the free-to-play model—are likely to embrace in-game advertising. Here are a few options of popular video games that reach a wide demographic that could be a fit for your next in-game ad. 
Candy Crush Saga

This popular mobile game has over 250 million users to date, with the average age range of players falling between 25 to 45 years old. The gender split is pretty even, with 46% of players being male and 54% being female. The most popular type of advertising within Candy Crush is a video and/or rewarded ads. 

FarmVille 3

Another mobile game that originated through Facebook, FarmVille 3 is one of the top-grossing games amongst middle-aged adults, particularly females. In 2022, the third rendition of FarmVille reported over 200,000 downloads. 

Words With Friends 

A mobile game that has maintained popularity amongst older generations since 2009, Words With Friends has at least 170 million registered users. 
If you're looking to bring your digital marketing and advertising strategy to the next level, contact Bluetext. With award-winning creative services, video and digital capabilities the possibilities are endless. 
So you want to build hype for your campaign? Our campaign strategists at Bluetext have some tips for you. Assuming you've already started building out your campaign, you should have an idea of what your goals are. A common goal is to build awareness and excitement. When building excitement ahead of your launch, you want to bring an air of mystery. Balance announcing details of your campaign while leaving enough to the viewers' imagination. Some effective teaser mediums include social media snackables, physical swag, email campaigns, or teaser trailers. 
When Bluetext recently launched Phosphorus' Thing Tamer, we decided to keep things mysterious. So, we began with the organic promotion of teaser videos to curate a collection of content for the dramatic launch of a full campaign without sacrificing ad spend. Once our audience's interest was piqued by compelling graphics and intriguing headlines, we directed their attention to the campaign landing page. This landing page hinted at all things to come and encouraged users to sign up for exclusive notification of the launch. The landing page was designed to be as engaging as possible, with promotional movie posters, two different trailers of the Thing Tamer series, and on-scroll animation to introduce the personified things and interactive carousels to reveal campaign messaging and key stats.   signed up for the email list, they received a thank you email that further teases at the Things to come.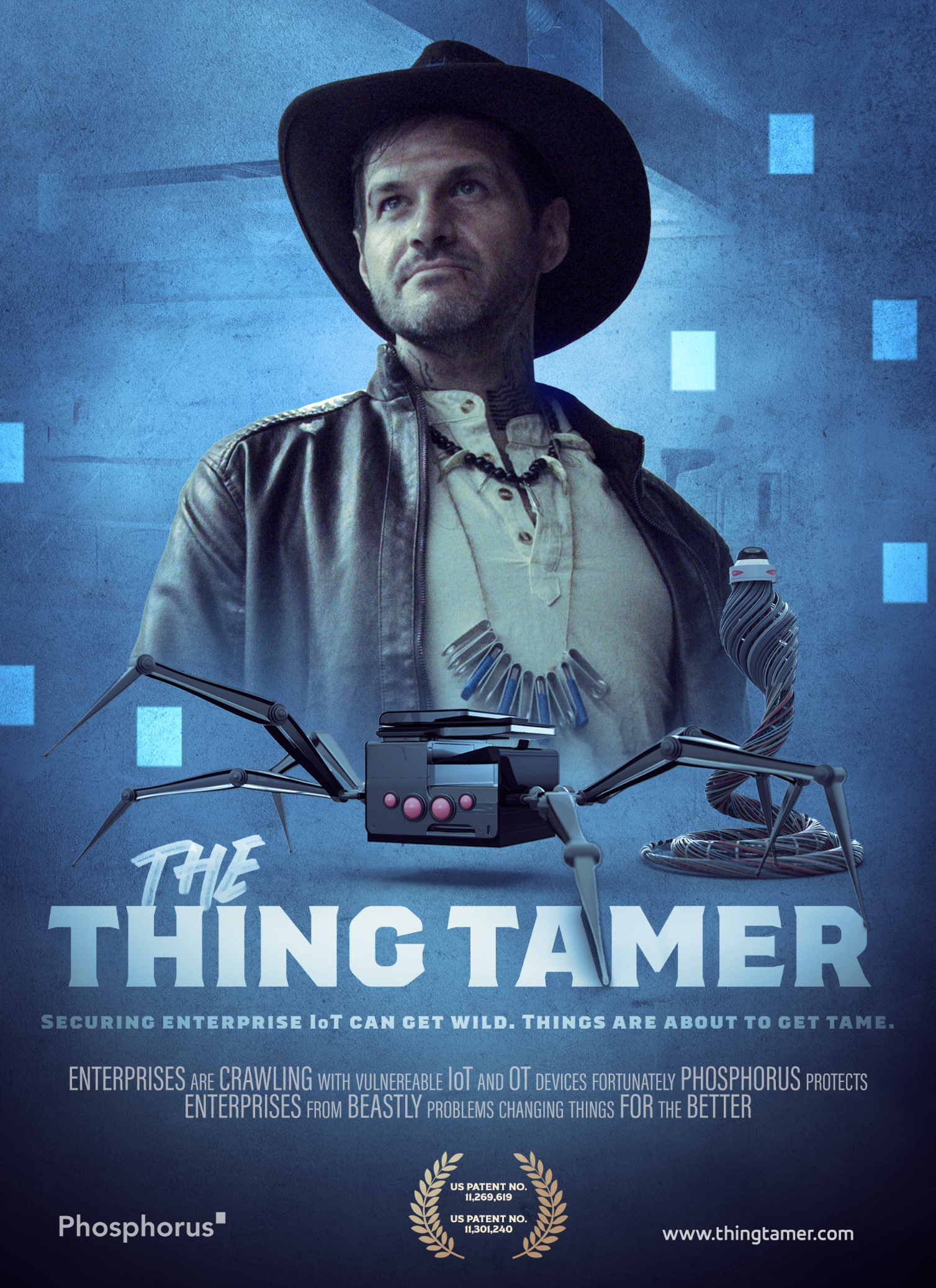 The first trailer named the Beast Trailer worked to establish the problems Thing Tamer solves. Offices with countless enterprise IoT devices are at high risk of being exploited by unsuspecting sources. Each device has its own firmware and unique language making managing all of them a complicated process. Without giving too many details away, we put a spotlight on common problems enterprises face. This was followed up with the second trailer, which starts off by slowly revealing our hero, the Tamer, an IT version of Indiana Jones meets Crocodile Dundee. By shifting focus to our IT guy wearing the Tamer's hat, users are able to envision themselves as the ones resolving their IoT devices' vulnerabilities. The teaser strategy allowed for the campaign to slowly introduce the problem with an air of mystery, leaving them craving more for the full campaign to unveil the solution. Separating the story into digestible trailer videos keeps the target audience engaged for an extended period of time, building upon their interest and education with every touchpoint. Not only does it allow for multiple follow-ups and a nurture strategy, but the shortened length of each video also ensures that viewer attention does wane while watching a long-form video. Hitting the viewer with messages one at a time increases the likelihood of memory retention and builds upon Phosphorus' brand association.  At the end of the day, a successful message is one that users can connect with, and that's just what we did.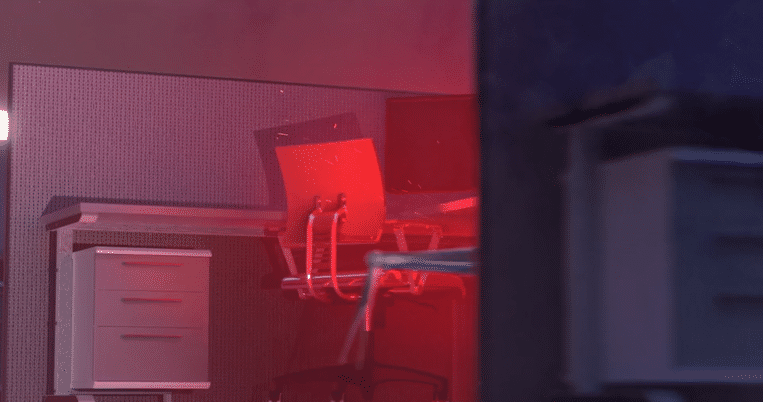 Similar to Thing Tamer's landing page where visitors could engage with different elements to learn more, the recent The Batman movie had a fun way of building hype ahead of the movie's premiere. Visitors who found the secret website through a hidden message on the official movie poster were able to talk with the Riddler and solve additional puzzles. Those who solved the puzzles were rewarded with exclusive clips and pictures from the yet-released movie. Once the movie was released, Warner Brothers went a step further and updated the page to reflect the domain being seized by the fictitious Gotham police department. Warner Brothers managed to engage with their target audience over the course of weeks, thanks to a clever Easter Egg hidden in their posters. Being given the opportunity to dive into the Gotham universe in this unique way allowed the audience to connect with the film and get hyped for the official movie release.
Phosphorus also engaged in a few organic social media promotional posts to promote its campaign launch. Social media serves as a great opportunity when trying to build awareness. That being said, Phosphorus didn't want to spoil too much, so we kept the captions short and used the two trailers and social snackables for the LinkedIn promotions. Utilizing cross-channel promotions and various forms of media increases the likelihood of your users finding your content and engaging with it. Again, at the end of the day, how can you build excitement if your campaign isn't known? Agencies like us here at Bluetext have the expertise to guide you through the optimal campaign launch.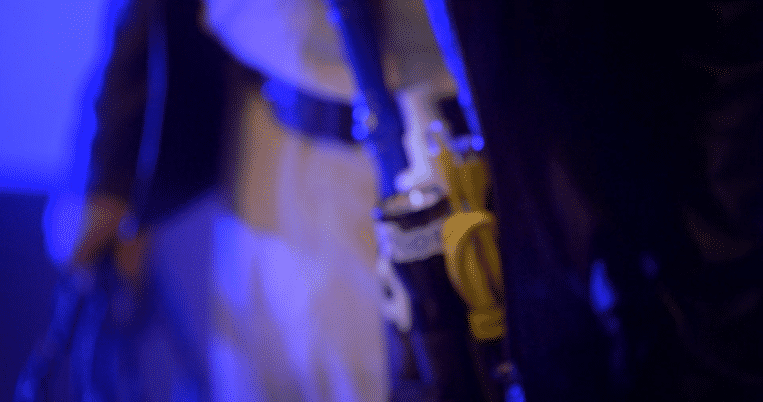 No two campaigns will be the same, and while the Phosphorus campaign succeeded based on its goals, your success isn't a guarantee. At the end of the day, your best bet is to engage with a trusted campaign-focused agency to build hype for your campaign launch. Once you've launched, we work with you to drive paid marketing and PR efforts, ultimately driving users to engage with your business. Want to learn more about how Bluetext can help your campaign? Get in touch with us here. To learn more about our Thing Tamer campaign, check out the full breadth of our work here.
What's the last campaign headline you remember? Odds are you probably saw the ad within the last couple of hours, but still couldn't recall. People don't remember bland corporate messaging, they remember bold and creative ideas. The physical and digital world is swarming with overused taglines and empty brand promises, steepening the uphill battle to stand out. Enter personification, a guiding hand in the effort to connect with target audiences. For years, corporations have been using people and creatures to personify the very real, but often intangible, challenges and solutions consumers face. From older instances such as Mr. Coffee Nerves to newer versions like Allstate's Mayhem Man, these brand personifications help consumers connect on a more memorable, substantial level.
Think about it this way, are you more likely to remember a long list of features or a wild personality? Odds are, unless you're a computer or robot, you'll remember the personality much better. Why? Because you're human which is exactly why personification tactics are so successful. Brands like Allstate have famously created characters around common but maybe overlooked problems to draw attention to how insurance can solve those problems. Putting a customer's challenges in a palatable form makes it easier for them to face the problem and consider your brand as the best solution. That's exactly what the Bluetext campaign and 3D motion graphics team did with Phosphorus' Thing Tamer. Phosphorus is an enterprise IoT remediation solution with enriched data and visibility to defend every connected device, which in the Internet of Things revolution is far more than the average person expects. In our first trailer for the campaign, we establish the scale of various IoT devices around the office to put into perspective how vulnerable enterprises truly are. That printer in the corner? Fully hackable and could be a potential entry point for malicious actors. I bet you didn't expect that threat lurking in the background. In the second trailer, we frame the problem as to how to protect the wide range of enterprise IoT devices we depend on daily and how with Phosphorus, a cybersecurity platform personified as an Indiana Jones-esque hero out to save the day. By assigning tangible symbols and actions to the problem and a face to the company Phosphorus enforces its capabilities and in an exaggerated but memorable storytelling way, can step in to save the day.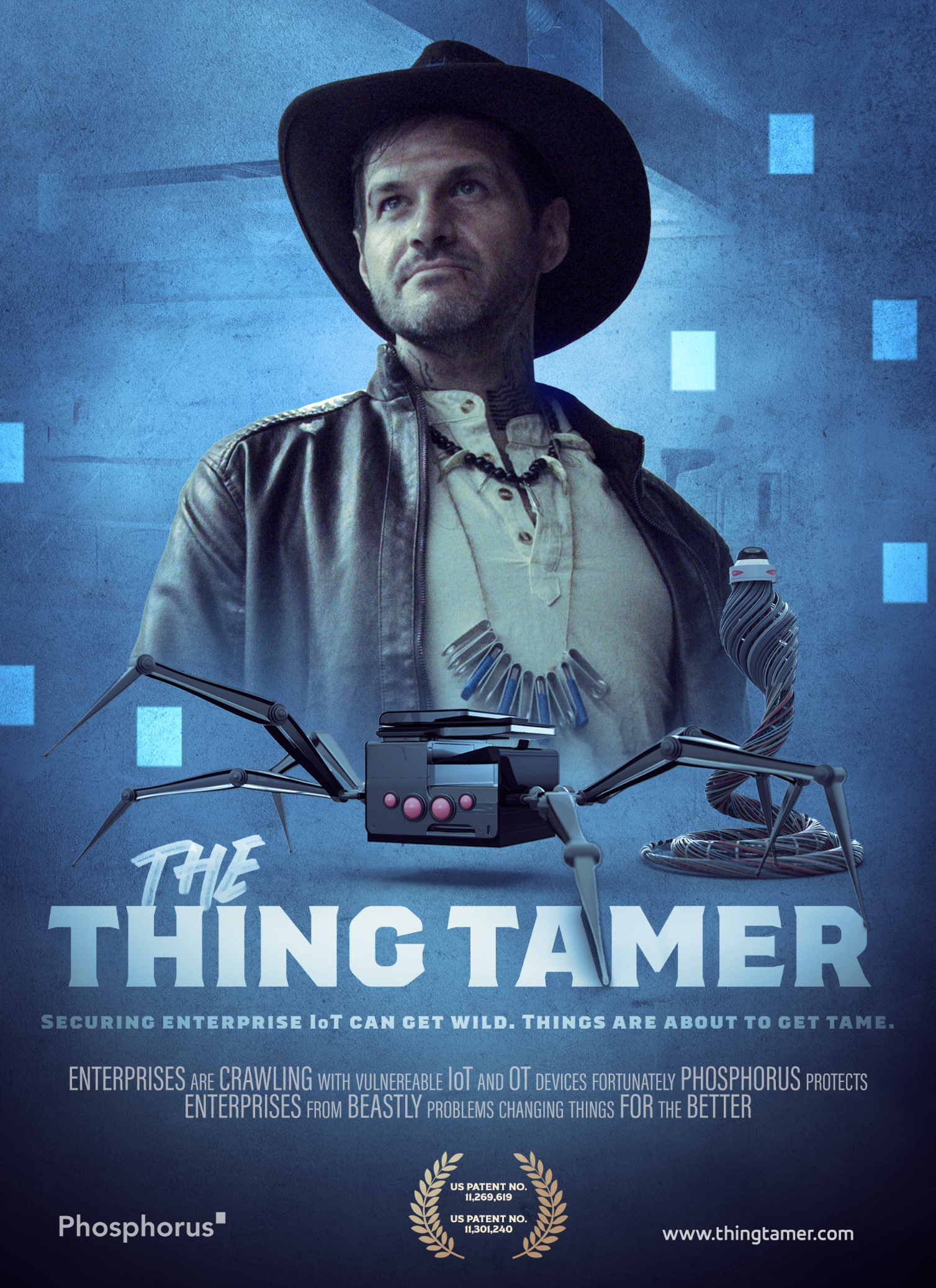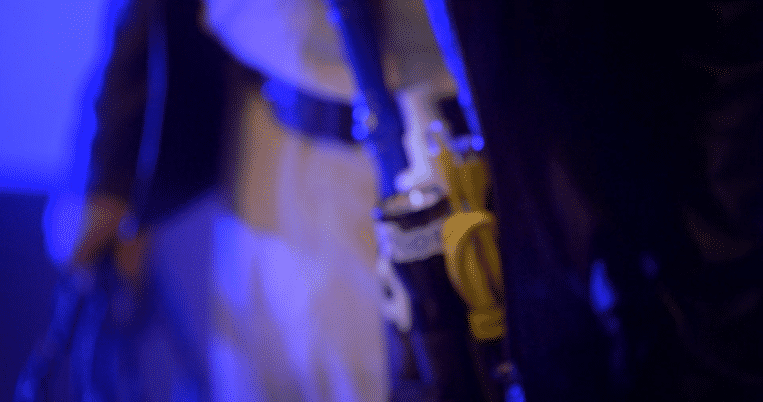 This strategy can work across many industries with the right approach. Varonis approached Bluetext to create a campaign around the idea of "avoiding unnecessary exposure." Our campaign strategists ultimately chose the personification of cyber hacks and exposure as its shocking but memorable approach. Varonis works to secure unstructured data, so Bluetext's campaign entailed a CEO walking around seemingly naked to convey the risky vulnerability of not securing company data. The campaign was a huge success at quickly catching customers' attention, helping identify a potential problem they weren't aware of, and providing them with the solution of working with Varonis.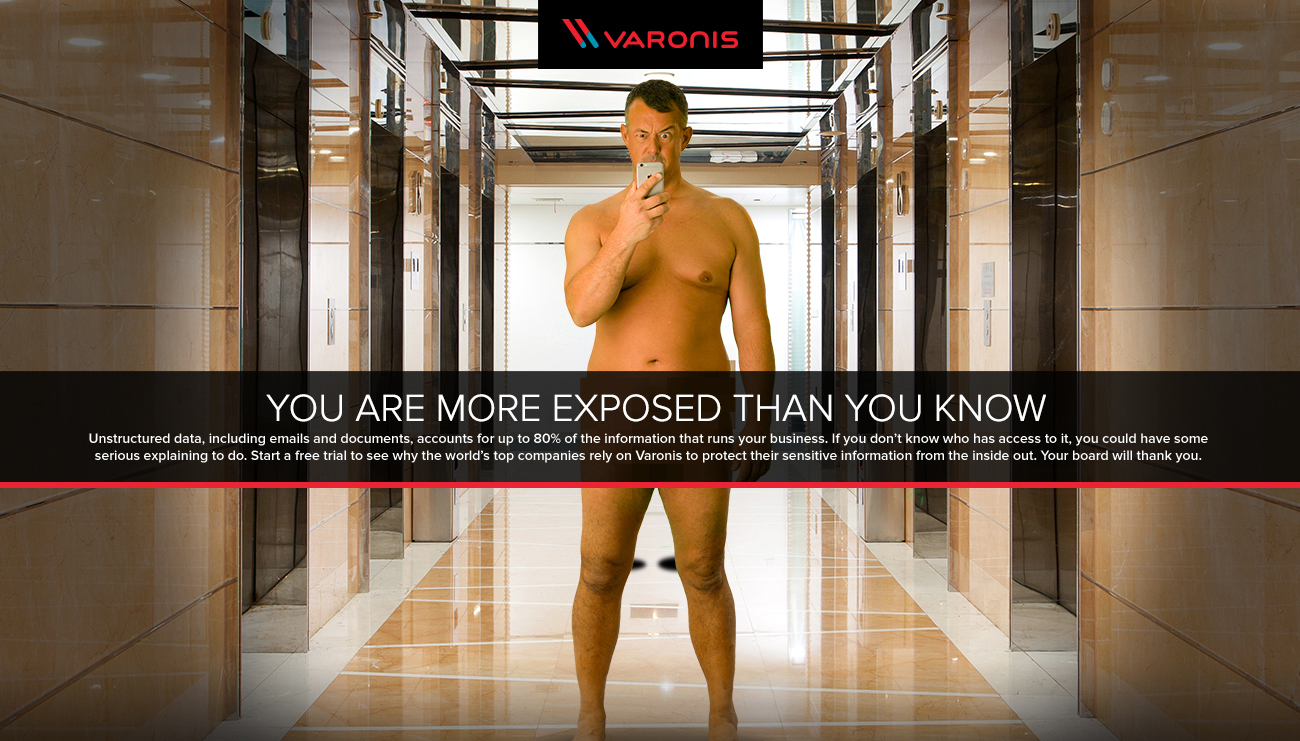 Similar to Varonis, in Phosphorus' first trailer we used a haunting Black-Ink Widow IoT device to portray a dangerous but unsuspecting vulnerability lurking around the office. Paired with intense jungle drum music, the scene evokes an apprehensive sense of being under constant threat. In the second trailer, Bluetext introduces the hero, Thing Tamer, surrounded by blue light and IT gear ready to hunt and defend against dangerous vulnerabilities. Paired with visuals of nefarious emoticon faces on IoT devices accompanied by red lights, we established a good versus evil theme that only Phosphorus' Thing Tamer can tackle. The dramatic themes and high-impact visuals of the trailers are meant to provide audience interest and enforce the reality of IoT device vulnerabilities they may not notice lurking about at night. It sets the stage for a memorable, engaging story of how a security platform can quite literally step in as "Thing Tamer" to corral these unruly and beastly "Things".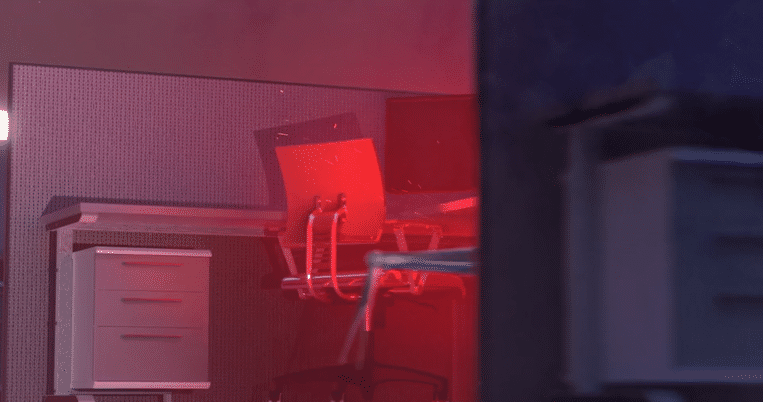 Another example successful brand personification campaign is the Maytag Man, a character that has been around for decades. Historically the Maytag Man was portrayed as lonely and bored because Maytag's machines were so reliable that no one needed a repair man. However, a recent revamp personifies the machines as a strong, attractive, and 'tough as steel' Maytag Man throughout people's homes. Similarly, when Bluetext ideated on potential names for Phosphorus' campaign, we opted for simple alliteration pulled from the Internet of Things (IoT). Thus, the "Thing Tamer" was born. An easy to say, easy-to-remember name that ties back to what Phosphorus does and the ambitiously pioneering ethos. This charismatic adventurous hero increases the chances of customers remembering Phosphorus first when searching for IoT protection. 
Whether you're trying to be the next Mayhem Man or just have some fun with your personified brand, the experts at Bluetext can help. Our professional writing, creative, and video teams are eager to get your brand's campaigns to the next level. Want to learn more about how Bluetext can help your campaign? Get in touch with us here. To learn more about our Thing Tamer campaign, check out the full breadth of our work here.
In true Google fashion, Google Ads is changing the way you can advertise again. Previously, you were able to create Expanded Text Ads (ETAs), but beginning June 30, 2022, all of your standard search campaign ads will need to include at least one Responsive Search Ad (RSA) per ad group. The good news is this can improve your search campaign's performance if managed correctly. And at least for now, ETAs are not fully leaving. In fact, Google even recommends having two ETAs along with an RSA for each ad group. Diversifying your ad groups sounds great in theory, so maybe Google is doing digital marketers a favor. Nevertheless, change is change, even in the most advantageous versions. So let's break down why including RSAs can help your business achieve campaign objectives. 
First, What Are RSAs? 
RSAs could be considered within the next-generation tech wave of AI marketing, almost like a self-driving car for your search campaigns. Responsive search ads let you create an ad that adapts to show more text—and more relevant messages—to your customers. Enter multiple headlines and descriptions when creating a responsive search ad, and over time, Google Ads will automatically test different combinations and learn which combinations perform best.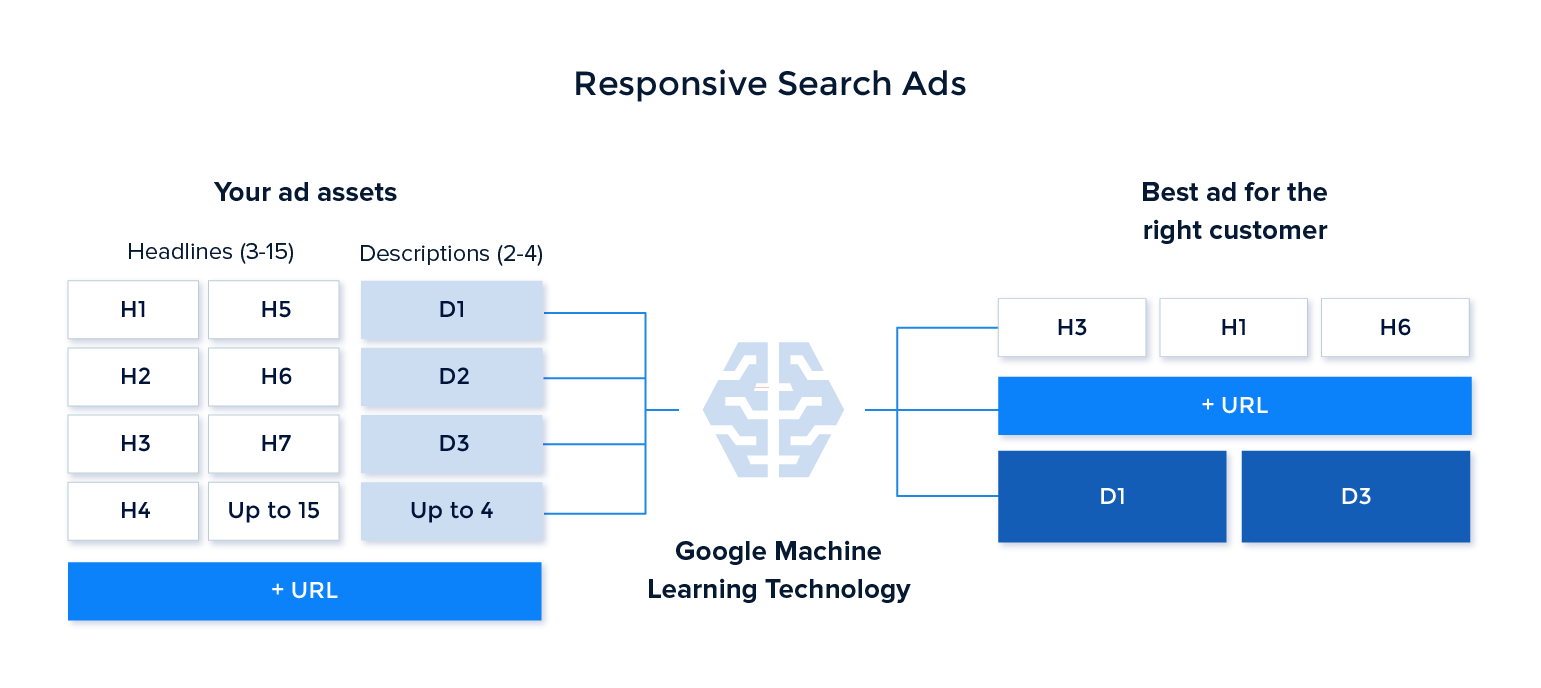 How do RSAs differ from ETAs?
One of the key differences between ETAs and RSAs is that RSAs are more dynamic. Rather than creating multiple ads for different users, now you can create a single RSA with various headlines and descriptions, then Google will automatically tailor the ad to fit the user's needs. RSAs allow you to set up to 15 different headlines and up to 4 different descriptions. The drawback to this new method is that you can't preview the exact combination of text users will see, so you need to ensure your headlines and descriptions can all work together. But more on that later! 
While ETAs give you more direct control over your ads, they also require you to update them more frequently to remain relevant. RSAs however require fewer updates since they can provide fresh combinations of headlines and descriptions to users on each visit. This ensures your ad copy doesn't go stale and can match up top-performing headlines to the potential customers. The tradeoff for this benefit is that RSAs typically take longer to set up, as they require more thought initially. 
So how can you prepare?
One of the things you can start doing is experimenting with RSAs for testing purposes. Meaning, you should continue creating your ETAs for now, but supplement them with RSAs to get the hang of the upcoming change. This combined approach allows you to experiment with your optimal ad copy while also leveraging Google's machine learning insights. Beyond that, you can experiment with pinning headlines in your RSAs. This gives you similar control of your ads to ETAs by ensuring specific copy appears in the first, second, or third position of your headlines.
Machine Learning-Based Recommendations 
Google's shift towards RSAs is pushing advertisers to rely on Google's machine learning algorithm more and more. A benefit of this change is more relevant recommendations for your account's performance. While these recommendations can help you discover new relevant features and improve your bidding strategy, an experienced digital marketing agency such as Bluetext can help steer your campaign to success.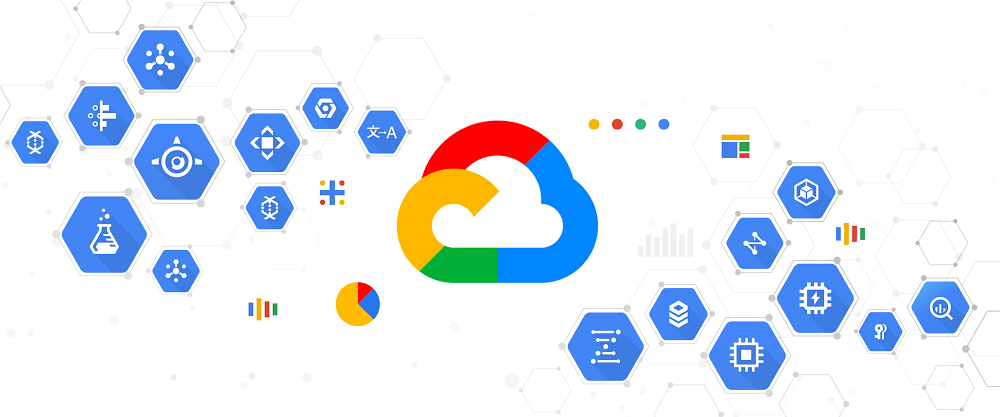 Ongoing Performance Monitoring and Improvements
While the recommendations page can assist you in finding some trends based on historical data, you'll still need valuable data to base those decisions on. That's why any good campaign should utilize ad variants to test different messages. That way your historical data can reflect a range of ad variants and you can determine which combinations work best. This also allows you to determine the best way to tweak each ad for ongoing performance optimization. 
When it comes to these ongoing performance-based adjustments, you should do your due diligence in checking the data. But data is data, without proper interpretation of insights, there are no actionable changes to truly optimize your ad spend. That's where digital marketing expertise can make a difference. Bluetext's search campaign experts are skilled at sifting through marketing data to identify trends and recommend areas for improvement. Want to learn more about how Bluetext can help your ad campaigns thrive? Get in touch with us here.
Video marketing can be a vital tool when it comes to leveling up your marketing program. Video, as a medium, is an exceptional opportunity to tell your brand's story and mission using dramatic visuals, voiceover, and music. Video allows you to inject emotion and feeling into your content, something that written mediums like blog posts and product pages just can't compete with. As some may say, the medium is the message. To humanize your brand and create a memorable connection, audiovisual content can build that bridge. Additionally, the ease with which you can upload your video content to a variety of social media platforms allows you to share your story with as many potential customers and reach as wide an audience as possible. 
Below, we dive deep into the five reasons you need to use video in your marketing strategy and why partnering with a video design and production firm like Bluetext is the right choice for you. 
1. Authentic Video Builds Trust
Perhaps most importantly, video content helps build trust between you and the prospective buyer. Trust is the foundation that drives conversions and overall sales. 57% of consumers say that videos give them more confidence to purchase online. With a great voiceover and a moving music track, videos can provoke a very emotive, and therefore, human response, more impactful than any generic landing page. Having your team on camera explaining your product or service is also a great way to provide prospective customers with a sense of your company culture and why they should work with you. Additionally, video content filmed and edited the right way evokes authenticity and transparency, both key points when aiming to build trust. 
Through our work with Invictus, we produced a video around the story of their unique, military family-oriented mission that resonated with their prospective customers.
2. Explain Difficult Concepts With Ease
We live in a fast-paced visual-based world, where users are less likely to read through a product description and more likely to prefer an infographic or video that explains the solution succinctly. Technology has made us all accustomed to immediate satisfaction in finding the answers we seek. And if users don't find the information they're looking for, they lose interest or look elsewhere. Video content reduces the overall effort it takes to learn something new, especially when it may be a difficult concept to understand. If you're launching a new product or service, explaining its features and advantages will be easier through video than a product landing page. The way the human brain processes information varies by individual, some are more visual learners, some auditory, and even some kinetic. If you don't have the words to explain your product, the use of animation can help bring any concept to life. An audiovisual medium allows you to effectively reach a wider audience. The quicker someone can understand your product, the quicker the conversion from prospect to a customer will be. 
Through our work with IoT cybersecurity company, Phosphorus, we told the story of their mission and the power of their groundbreaking platform.
3. Google Loves Video Content
There are a variety of reasons Google loves video. Perhaps most importantly, Google places great value in the length of time a user spends on your webpage. If your video content is enticing enough for the user to watch it all the way through, they're more likely to spend more time watching a video on your site than reading through a lengthy landing page. Additionally, as we know, including keywords in your written content is important in any SEO strategy and helps improve your search rankings. Using the latest Video Intelligence API, Google can catalog the relevant keywords in your videos and increase your ranking in search engine results. Relevant keywords in your video and written content packs the maximum SEO punch into your webpage. Another great reason video content is a great SEO value is as video content can be adjusted to multiple screen sizes, Google ranks this content very high in search results.
4. Mobile Users Benefit
In the world we live in, everyone is glued to their smartphones throughout the day, watching, liking, and sharing content. According to a recent study, 90% of users actually watch videos on their smartphones rather than on computers or televisions. The ready availability of so much video content on smartphones is driving this statistic and will only grow as more and more content is produced. So what does this mean for you? Increasing the amount of video you put into the market will only increase the engagement with your content from prospective customers. Well-produced, informative content will be more likely shared and will lead to increased sales.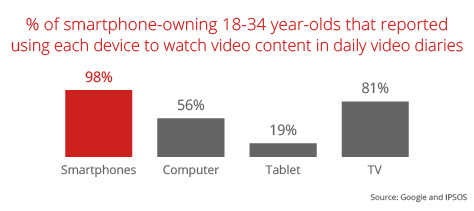 5. The Competitive Advantage
Stay one step ahead of the competition by producing video content. A lot of companies are still of the mindset that video content is way too expensive; and sure, some very well-produced content can get expensive when you're factoring in custom shoots, actors, and multiple 8K cameras. That being said, video content doesn't have to be expensive. With the right story and a camera as readily available as the one on your smartphone, you can create perfect video content that will resonate with your target audience and lead to many conversions. Being smart with your resources (financial & human) can result in an impressive video that no one would know was built on a budget.
Videos can play a massive role at every stage of the marketing funnel. That being said, creating high-performing video content takes time and effort. Ensure you have the right video content strategy from the get-go and that you maximize authenticity, creativity, and uniqueness. Need support putting together your video content strategy? Contact Bluetext today.
Have you ever searched for a term or product, then had to wade through a sea of ads before you could find what you were looking for? What's even more frustrating is seeing the same ads over and over again. As a social media firm and B2B marketing agency, Bluetext knows there's a fine line between getting your message in front of users and overdoing it. 
Ad fatigue, the term for "when your audience sees your ads so often that they become bored with them and stop paying attention," can be costly and can make your advertising ineffective. Over the years, as a social media firm and B2B marketing agency, we've found several of the most effective ways to avoid ad fatigue. Keep reading to learn 4 ways you can avoid wasting your paid media budget:
1. Decrease Ad Frequency
The best and most obvious way to decrease ad fatigue is by limiting the number of times a user sees your ad. Unless you place a frequency cap or have an audience of millions, advertising platforms will continuously serve your ads to the same users. For the user, this can be frustrating and can even turn them away from your brand. In fact, AdEspresso conducted a study to see the impact of ad fatigue on Facebook and found the following results: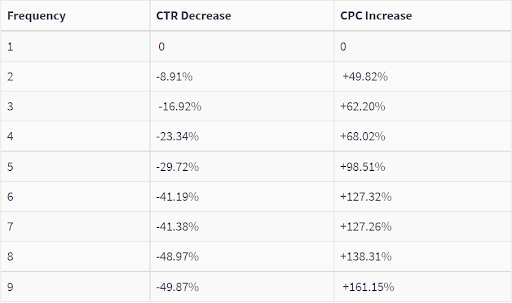 In this study, as frequency increased, CTR decreased and CPC increased. Of course, there is no one size fits all approach to frequency; that said, however, through our time as a B2B marketing agency, we recommend making changes if frequency surpasses 4 or 5 on Facebook.
2. Refresh. Refresh. Refresh.
Another great way to reduce ad fatigue is by updating your creative frequently. By doing so, users get to see fresh ads all the time. Your company and message may remain the same, but a new visual approach will catch the eye and give the impression of a new, shiny nugget of content. If you don't have the resources to constantly update your ad creative, something as simple as adjusting the description text, links, or CTAs on Facebook, LinkedIn, and other social platforms can help refresh your content. Otherwise, a social media firm, like Bluetext, can be a helpful resource for achieving scalable creative production.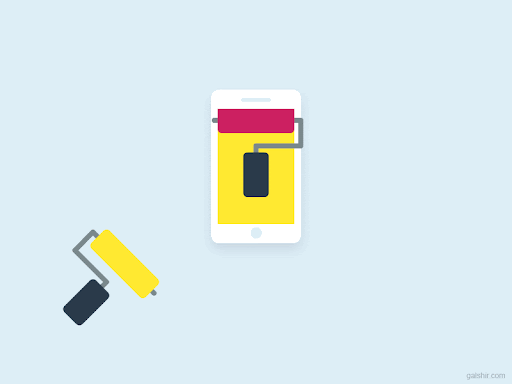 3. Test Your Audiences
One of the most important ways to optimize your creative and reduce ad fatigue is by A/B testing your creative. From CTAs to copy, A/B tests can vary in goals. It's vital, however, that you run the test for long enough to reach a large enough sample size. Using a sample size calculator is the best way to ensure your audience is large enough to reach statistical significance.
4. Create Custom Segments
By creating custom audience segments, you can exclude users who have already completed the desired action on your landing page. In turn, you can avoid overwhelming users and make sure you're spending your media dollars as efficiently as possible. With custom segments, you can also create retargeting audiences. With specific retargeting and dynamic creative, you can serve customized content to users based on their previous search queries and interests.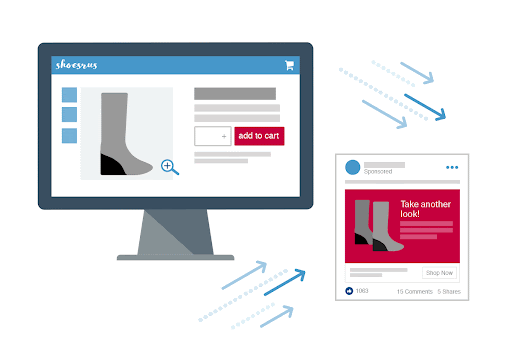 Needless to say, ad fatigue negatively affects campaign performance by increasing CPCs, decreasing CTRs, and frustrating users. Taking steps, like the ones listed above, to combat ad fatigue will ensure you are spending your money efficiently and keep your audience engaged.
Interested in working with a social media firm and b2b marketing agency to ensure your ads have a positive lasting impact? Contact us here!
TikTok — the clock is ticking on traditional advertising strategies. As conventional methods wane, a new star player, TikTok, is making waves. At inception, TikTok gained a sticking association with Gen Z via dance videos & lip-syncing parodies. It's true, TikTok is a popular platform for many teens or young adults to create and send entertaining video content. However, this platform is not just a fleeting fad, but very much here to stay and continue to evolve. 
Like any trend, TikTok's high number of young users caught the attention of older demographics. All wanting to know "what the cool kids are doing", TikTok's user base matured. As of March 2021, research found that teenagers are only 25% of the TikTok audience. Who are the rest? Well, it's a pretty even split of users in their 20s, 30s, and 40s, with even a significant slice of people 50 years and older!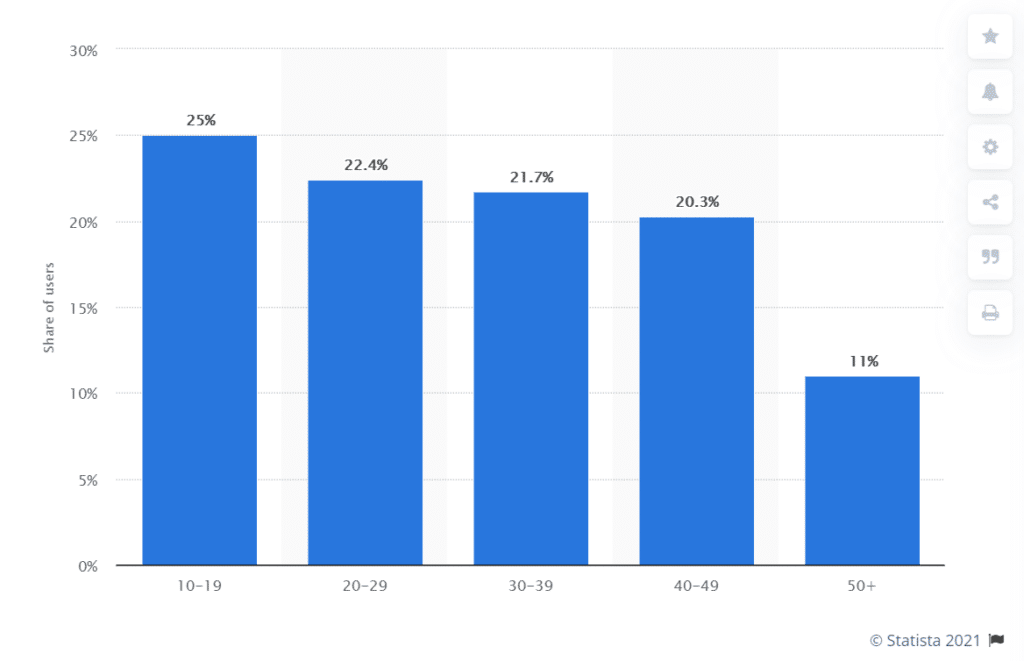 A more diverse user base brought new opportunities, as marketers observed new niche categories rise in popularity. For example, trending hashtags such as #financetok or #taxadvice providing financial advice to users during tax season. Just one of the many unique use cases of the social media platform, as everything from investing to cleaning hacks, has been reenergized by the fun, engaging nature of video clips. 
So what does this mean? Well, it's time that digital marketers begin to take TikTok seriously. Here's why:
1.Video Content is on the Rise
Video content is on the rise — and won't pause anytime soon. That's why popular video publishing platforms, TikTok and Vimeo, have joined forces to become an advertising powerhouse. Recent updates have integrated Vimeo creation tools with TikTok AdManager. This enables businesses of any size to create and publish ads directly to TikTok Ads Manager. Effectively breaking down prior production banners, smaller and medium-sized businesses can easily create and distribute engaging video ads at low cost. Going a step beyond, Vimeo offers ad templates specifically optimized for the TikTok platform. Known as Spark Ads, this format allows businesses to take organic content and quite literally re-energize ads on a new short and snippy platform.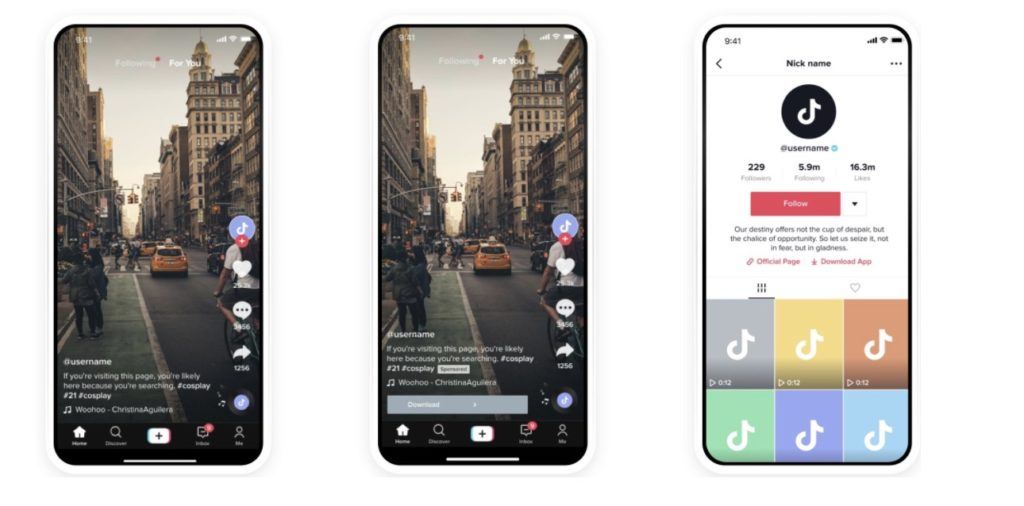 2. Self-Served Success
Speaking of the TikTok AdManger, a few of the hallmarks of this platform are the self-service ad publishing, creator marketplace, and other features that empower content creation. With an easy-to-use publishing experience, it allows for more experimentation and freedom with campaign concepts, creative or targeting. The format pushes brands to make their advertisements everything they should be: short, succinct, and engaging. Time limitations force marketers to cut the extraneous details that users wouldn't retain anyways and hone in on a single direct message. It's like the bootcamp marketers didn't know that they needed.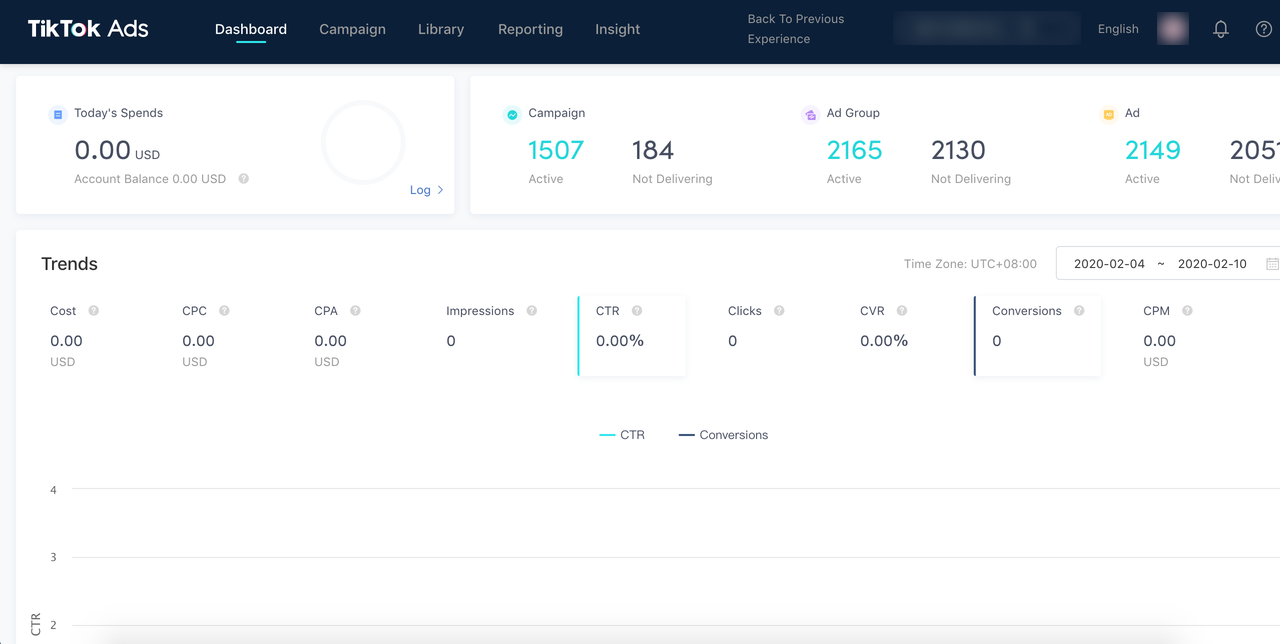 3. Live it Up
That's right, TikTok has jumped on the trend of live streaming video content (thank you Instagram & Facebook). While this has playful applications, it's also a prime opportunity for commentary from thought leaders and brand ambassadors on new product launches, industry events, or current trends. Live stream content has been popularized on alternative platforms (looking at you, Facebook & Instagram) for hosting Q&As and panel discussions. New TikTok features allow both the scheduling & promotion of a live-streamed event but also co-hosting to allow for multiple speakers. This creates a split-screen view and allows hosts to interact one-on-one with another, and with live audience comments.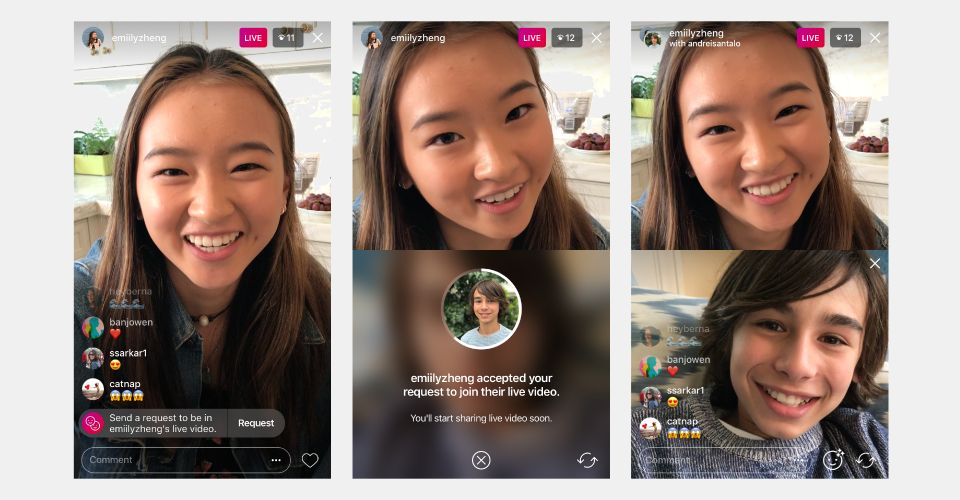 While the first wave of use cases for these features may be tied to e-commerce and pop culture, it will be the next wave of marketing pioneers who bring a more practical flavor to the platform. Facebook and Twitter started out as purely 'social' social media platforms, but look what business opportunities have arisen from there. TikTok will be no different, and the businesses that invest now in their video content creation and production skills will have the upper hand.
Need to amp up your video & social media marketing? Contact Bluetext to learn more about our creative & digital marketing services.
Search marketing has powerful potential with infinite nuances. This digital marketing medium has an unmatched ability to reach mass users at a macro level on the basis of targeted browsing & interest. Search marketing is a demand-driven opportunity to engage in individual conversations at a mass scale. Just like the phrase implies, the 'world wide web' is an incredibly complex and interconnected ecosystem of users, websites, search queries, and advertising. So how and where should you start to navigate the infinite avenues of search marketing? First, consult a digital marketing agency, especially one which specializes in marketing analytics & paid media strategy like Bluetext. 
A digital marketing agency can offer search marketing services that you help identify: your website user personas, what organic keywords are bringing traffic to your site, what keywords & phrases have the optimal cost-per-click (CPC), and competitive density for paid search efforts.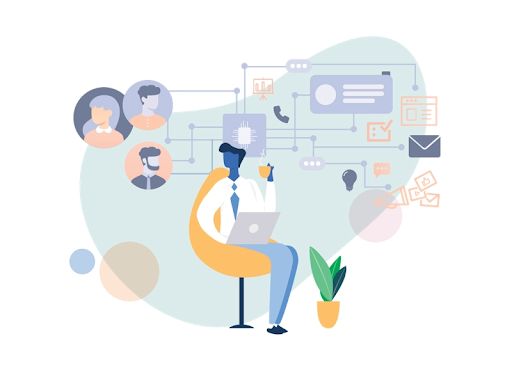 Automation: the Answer to Search Marketing
Basic search marketing strategy connects a user's intent to an ideal and relevant response. Automated search marketing strategy uses automation to constantly improve and become more efficient and effective over time. A basic search strategy can be simple to set up and understand, but results may flatline without consistent nurturing. Automated search marketing can be complex and intimidating, but when set up correctly, can yield impressive and compounding results. 
Some search marketers have been hesitant to embrace automation and trust algorithms and data processing power. However, avoiding the advancement of automation only hurts your strategy and puts you at a competitive disadvantage in comparison to more future-focused competitors.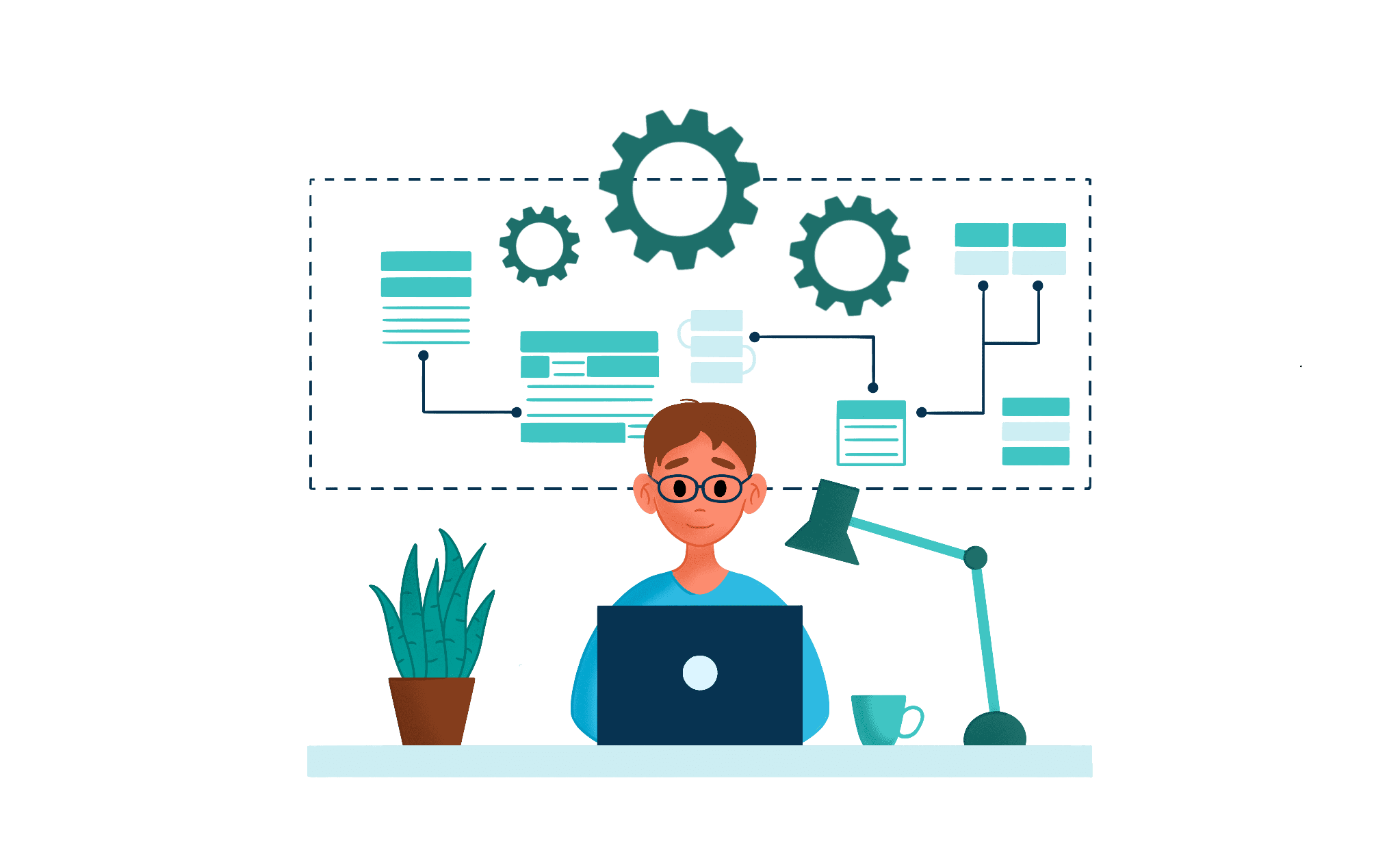 Search engine tools have matured over time to provide increased control, transparency, and tangible results than ever before. Real-time automation has evolved to be the foundation of the search engine ecosystem. What was once an analog concept (imagine a physical directory) has been transformed into a dynamic digital medium. The modern search marketing experience is an always-on, cross-device experience capable of delivering almost any type of content a user is looking for.
The key aspect to keep in mind with search marketing is its dynamic nature. New features and improvements are constantly being implemented, with new queries and signals added every second. Hundreds of data points are aggregated for every interaction. The term "big data" is an understatement to summarize the sheer volume of data that can be collected and harnessed to provide the most personalized experience to users possible.   
Finding the Right Search Strategy
Search marketing is not a one size fits all solution. The optimal strategy should be assessed by individual companies and use cases. To inform your strategy, it is key to fully understand how your paid or organic search terms have performed in the past. Past bidding and budget history can provide not only a baseline for improvements but insight into your audience and receptiveness to paid search advertising. If you're not already doing so, separate campaigns out by specific audiences. This allows you to track isolated segments of customers or prospects and compare performance. 
The beauty of search marketing automation is the paradox of scale and specificity. It allows companies to scale their messages and strategies to a massive audience, while simultaneously making users feel heard with personalized results.
If you're ready to optimize your search marketing strategy and take your campaigns to the next level, contact Bluetext.
In 2021, the average person will encounter anywhere from 6,000 to 10,000 pieces of promotional content on any given day. Banner ads, billboards, and influencer shout-outs all inundate consumers with information about the products and services they promote. The volume of content is growing, but the audience's time and attention span are dwindling. Brands today must duke it out in a competitive landscape where attention is a commodity and focused consideration a luxury. So how does a brand break through the never-ending stream of influence that consumers are exposed to? The answer is microcontent.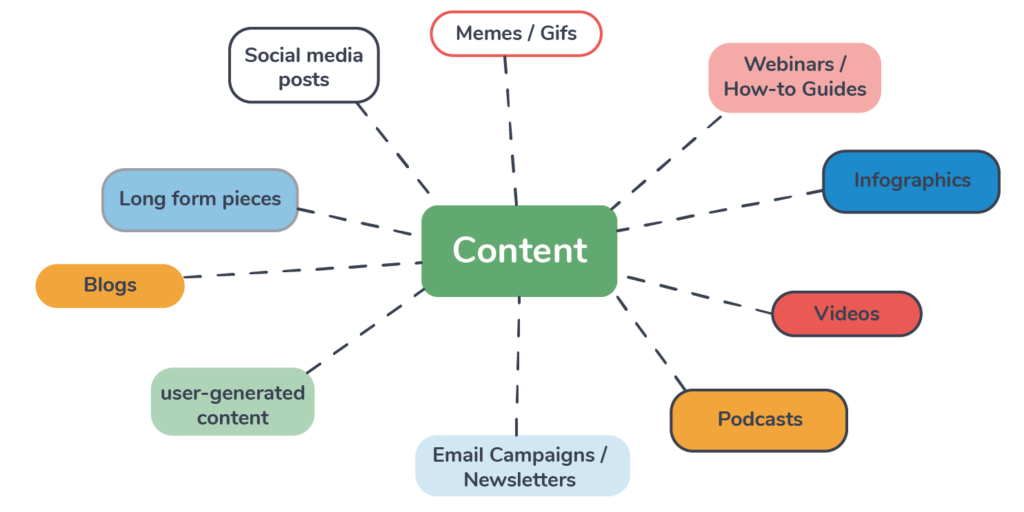 Microcontent is a self-explanatory term. Content, but smaller. It's text, video, images, really any form of traditional content that is optimized for social media and can be consumed in 30 seconds or less. The latest trend in content marketing is adapted to the latest platforms, and modern attention spans.  Microcontent provides enough time to tell your brand's story and drive leads without requiring so much committed focus that it loses the attention of hyperactive social media users. It should be something your target audience can engage with, save, and ultimately share with other users in their network. Effective microcontent can stand on its own as a positive user experience, bringing value to the user before promoting brand offerings.
Creating microcontent is simple, as it is built from the pieces of a brand's existing long-form content. Pull quotes can be made into actionable tips and tricks, key takeaways can be presented as small infographics or formatted lists. These tidbits can be combined with key brand messages to create card carousels that will function as the foundation for a social campaign. The microcontent creation process is all about taking the most critical elements from long-form work and formatting them into an easily digestible package that distills the essence of a brand. The trickier part is getting your microcontent in front of the right users and achieving positive engagements.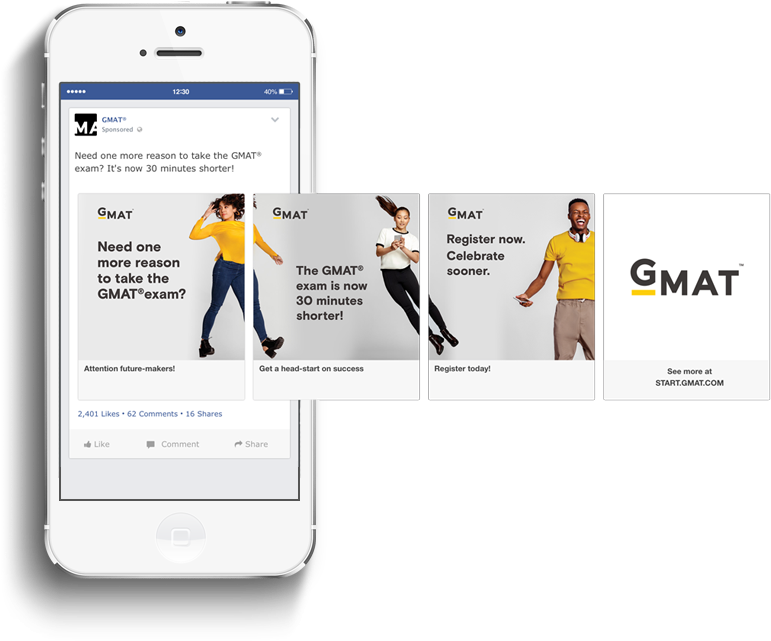 The rise of microcontent is not a self-contained trend. It's part of a growing movement by many brands towards simplification in their messaging and content creation. As humans, we have an innate drive to simplify the complexity of the world around us, a trait referred to as the "Simplicity Principle." The Simplicity Principle states that when our minds are presented with two options, one complex and one simple, we choose outcomes that we perceive to be as simple as possible. Ever feel overwhelmed by the 6,000+ instances of promotional content you see a day? You're not alone, the surplus of stimuli actually has adverse effects on consumers and muddles the decision-making process. As technological advances and omnipresent social media platforms continue to make consumers' lives exponentially more complex, they will embrace simplicity wherever they can find it.
Understanding this fact is more important for brands than it ever has been before. It only takes one look at the latest industry headlines mentioning VOD, AR, machine learning, the growing influence of big data, and countless other kinds of emerging tech to understand how consumers could feel lost. To truly reach and engage with its consumers, a brand must be able to break through the noise of the industry and present them with content that is digestible and impactful. Whether through microcontent creation or streamlining messaging about complex topics, modern brands must focus on being translators of the complex into the simple.
As a full-service digital marketing agency, Bluetext offers multiple services that can help your brand consolidate messaging into impactful and digestible content. Contact us today to learn more about our messaging and content marketing services.