"Should I use infinite scrolling versus pagination on this website?" is a question that many UX designers will ask themselves when starting a new project. Of course, the answer is "It depends." This article explores the pros and cons of infinite scrolling and pagination to give you the context on when to use each in website design.
Infinite Scrolling
Infinite scrolling is a technique that allows users to scroll through a massive chunk of content with no finish line in sight. The page essentially refreshes as you continue scrolling, making it feel as if there is an infinite amount of content available. There are certainly some contexts for which this works very well but naturally, it does not suit each use case.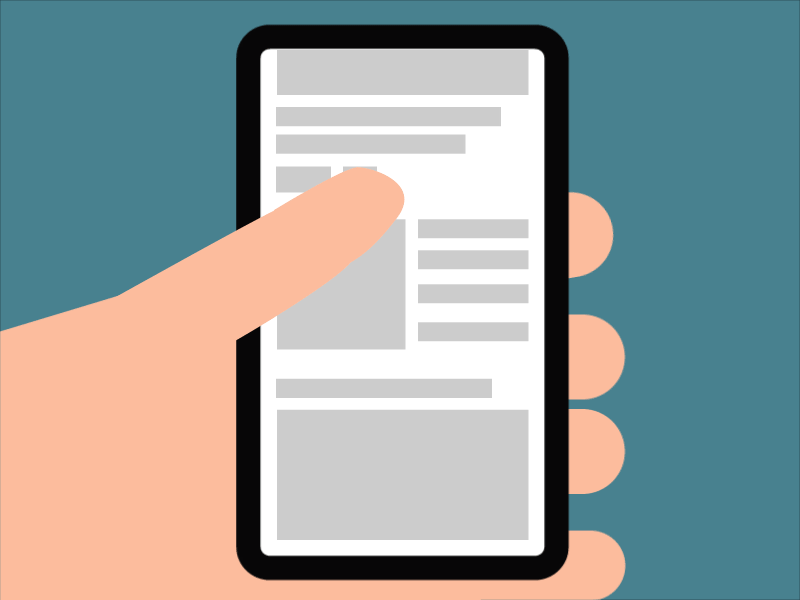 Pro #1: User Engagement
Infinite scrolling is best suited for instances where users are in "discovery mode". When the user does not search for something specific, they need to see a large number of items to find the one thing they like.
The best examples of this are on social media, when users scroll through Facebook or Instagram they are excited to see what the next piece of content has to offer. Infinite scrolling affords exposure to as much information as possible at once, which means more information is consumed. The higher the exposure (in other words, impressions and reach), typically the higher the engagement is.
Pro #2: Scrolling Takes the Cake Over Clicking
Designing for users to click rather than scroll can cause a much longer user experience journey. Depending on the instance, we typically like to see scrolling used for quick actions that should be seamless for the user. For example, if you are looking to employ a tutorial for your new mobile app, you should consider a vertical or horizontal scroll experience to allow a seamless, one-page experience for your user. Clicking will impede their ability to quickly navigate through the tutorial and get to your app. Scrolling allows us to keep the user experience to remain easy-to-use and navigate.
Pro #3: Scrolling is Mobile-Friendly
Infinite scrolling is most frequently used on mobile devices where the screens are smaller. The smaller the screen, the smaller amount of information users can see within one viewport, which provides an excellent use case for infinite or long scrolling.
Con #1: Page Performance
Infinite scrolling requires the page to constantly "refresh" at the bottom to display more content. This scrolling undoubtedly affects your page speed and load time. Various research studies have shown that slow load times result in people leaving your site or deleting your app which results in low conversion rates. For that reason, it may be best to leave the long scroll at the door if you are looking to keep your website ranking high in SEO performance.
Con #2: Item and Search Location
For those looking to shop online or look for a specific resource, infinite scrolling doesn't provide them the visual cue for where to find the item later. There is no ability to truly "bookmark" their place on the page, which can cause frustration if they go back later to find the same post.
Con #3: Scroll Bar Provides No Context
The scroll bar becomes irrelevant when you employ infinite scroll in your user experience. Users see the scroll bar and assume they're close to the end of the page when in reality, the page will keep updating to show more content and there is no end in sight. It can be very misleading when users attempt to estimate the amount of data there is to surf through, which can cause frustration for the user and can lead them to leave your site.
Con #4: Absence of a Footer
With infinite scrolling, users will never reach the end of the page. This makes it difficult for them to ever find the footer, where important information and navigation links typically reside. Some ways around this are to make the footer sticky and always visible or collapse the footer into a sidebar. Alternatively, user experience designers can introduce a "load more" button that provides users with the ability to take control of their own experience on the site.
Pagination
Pagination is a user interface pattern that divides content into separate pages. If you see a row of numbers or pagination dots at the bottom of a page, then you are experiencing a site's pagination.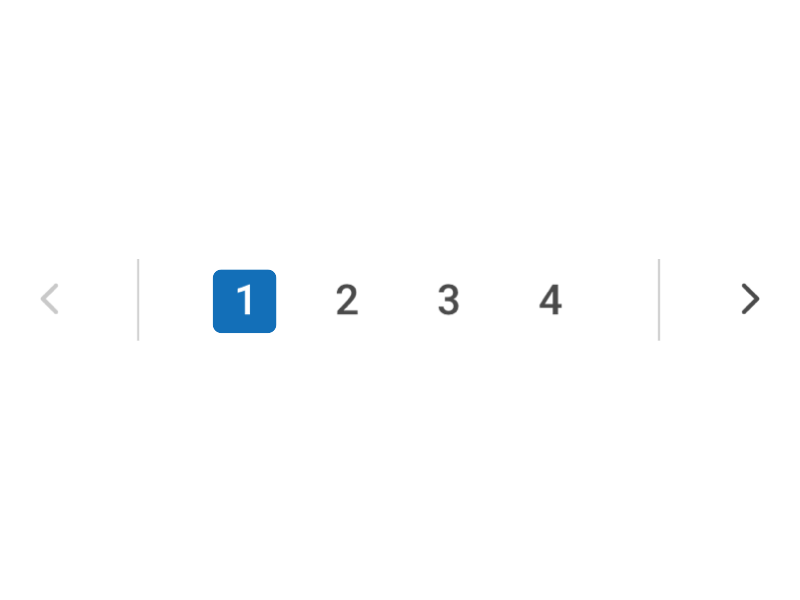 Pro #1: Good Conversion
Pagination is great for an instance where users are looking for something specific. As we saw before, scrolling is perfect for discovery mode—now's the time for a solution for identification mode. "Scrolling is a continuation while clicking is a decision" (Joshua Porter)
Pro #2: Control and Item Location
Providing pagination within your website's user experience, users instantly have a sense of control over the information they are browsing. Providing numbers or icons to click on gives users the sense that they are making a decision for themselves.
In addition, pagination affords users the ability to remember an item's location and navigate back to it at any time. For example, if you are on your favorite e-commerce website looking for the right sweater to buy this fall and you find one you like but aren't quite ready to buy, you can take note of which page you viewed it on—maybe you even bookmark it since the URL has the exact item location within the page. Pagination gives us this opportunity to take control of our usage of the website and gives a sense of authority to the user.
Con #1: Clicking Means Extra Actions
When you require your users to click to see more information, you're requiring them to take an extra step. One way to make this less cumbersome is to allow users to dictate how many items appear within each page so they can scroll through more content up front and then navigate to the next page.
Recap
When considering user engagement within website design, user experience designers should consider the end goal of the user. Are they looking to find a specific piece of content that they can easily refer back to? If so, pagination may be the best option for your website. But if you simply are looking for endless discovery and providing your end user with as much new information as possible, then infinite scrolling may be the best for you.
In the end, it is best to consult a UX design agency, like Bluetext, to recommend the best approach for your business.
Looking for a UX design agency to partner with for your next website? Contact Bluetext today.
A compelling website is the backbone of a brand's digital presence. A website serves as a channel for business by generating purchases, tracking sales leads, and raising brand awareness. The visual appearance of your website must promote the corporate visual identity and enhance the site's functionality. Some basic design guidelines can be applied to ensure that the site is both aesthetically appealing and easy to navigate for users. The following 8 principles should be kept in mind when designing user-friendly, effective websites that direct users to the desired outcomes:
Create a Visual Hierarchy
Visitors to a site will skim content to find the information most relevant to them. The visual hierarchy created by typography styling and placement is key to directing their attention to the most crucial information on the site. Using a consistent hierarchy H1, H2, H3, etc. header style aids end-users, but also SEO engines. Google crawlers will look to these assigned hierarchies to identify organic search keywords and prioritize your website higher on search engine results (SERP) so a user can find your website in the first place. Each page should highlight the most important content and de-prioritize supporting information so that a user can more easily pick up on the big takeaways. Bluetext works with clients to identify the key actions or information that a site should showcase, and creates thoughtful designs to make those items stand out to users.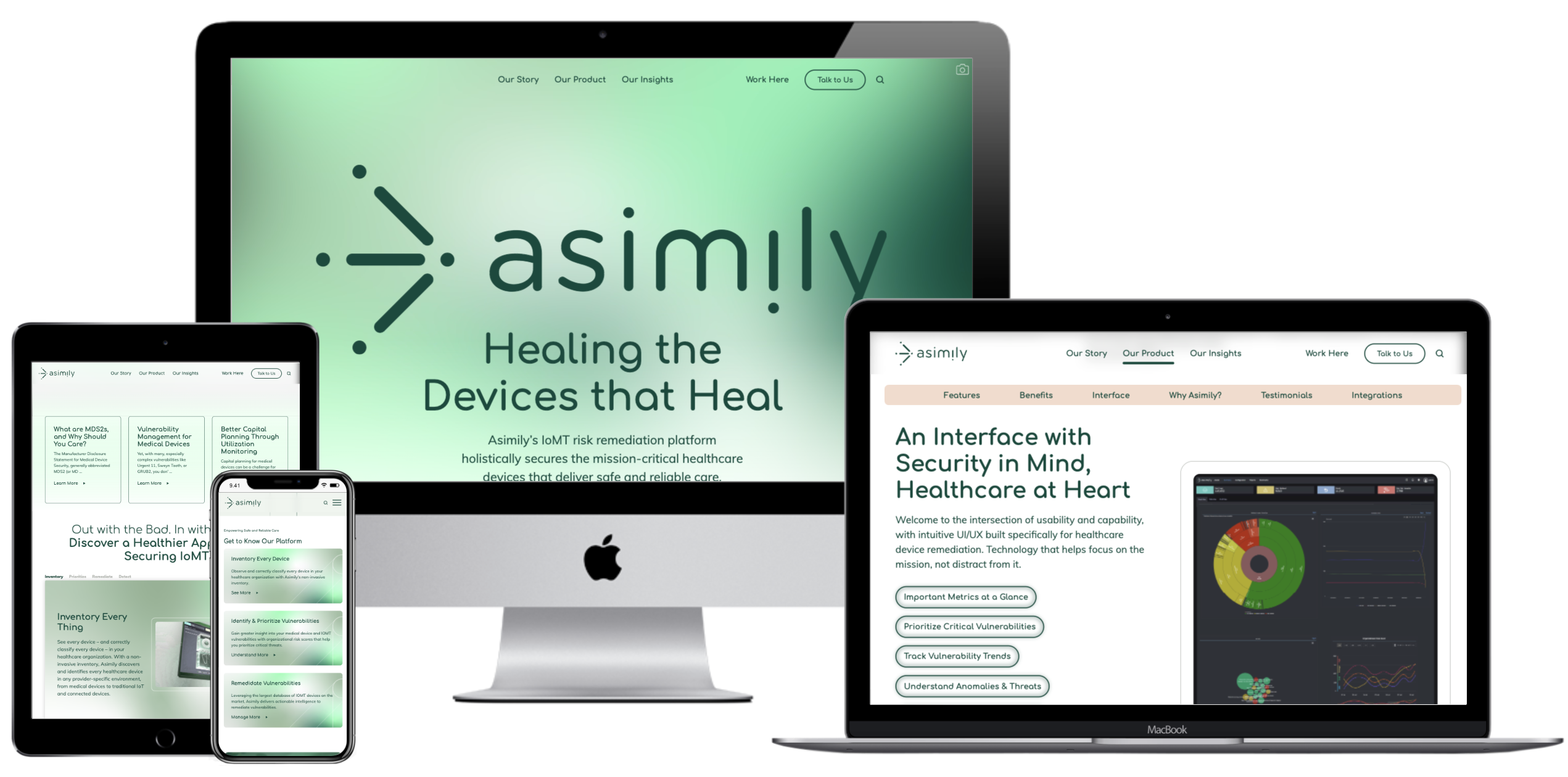 Use the Golden Ratio
The Golden ratio uses the number 1.618 to divide portions of the screen into sections that are visually appealing to users. Rather than dividing areas into equally measured sizes, the width or height of a section should be divided by 1.618 in order to create one larger section, and the remaining area is left in a smaller section. This proportion is easier for users to analyze, as it has a more classical and balanced appearance.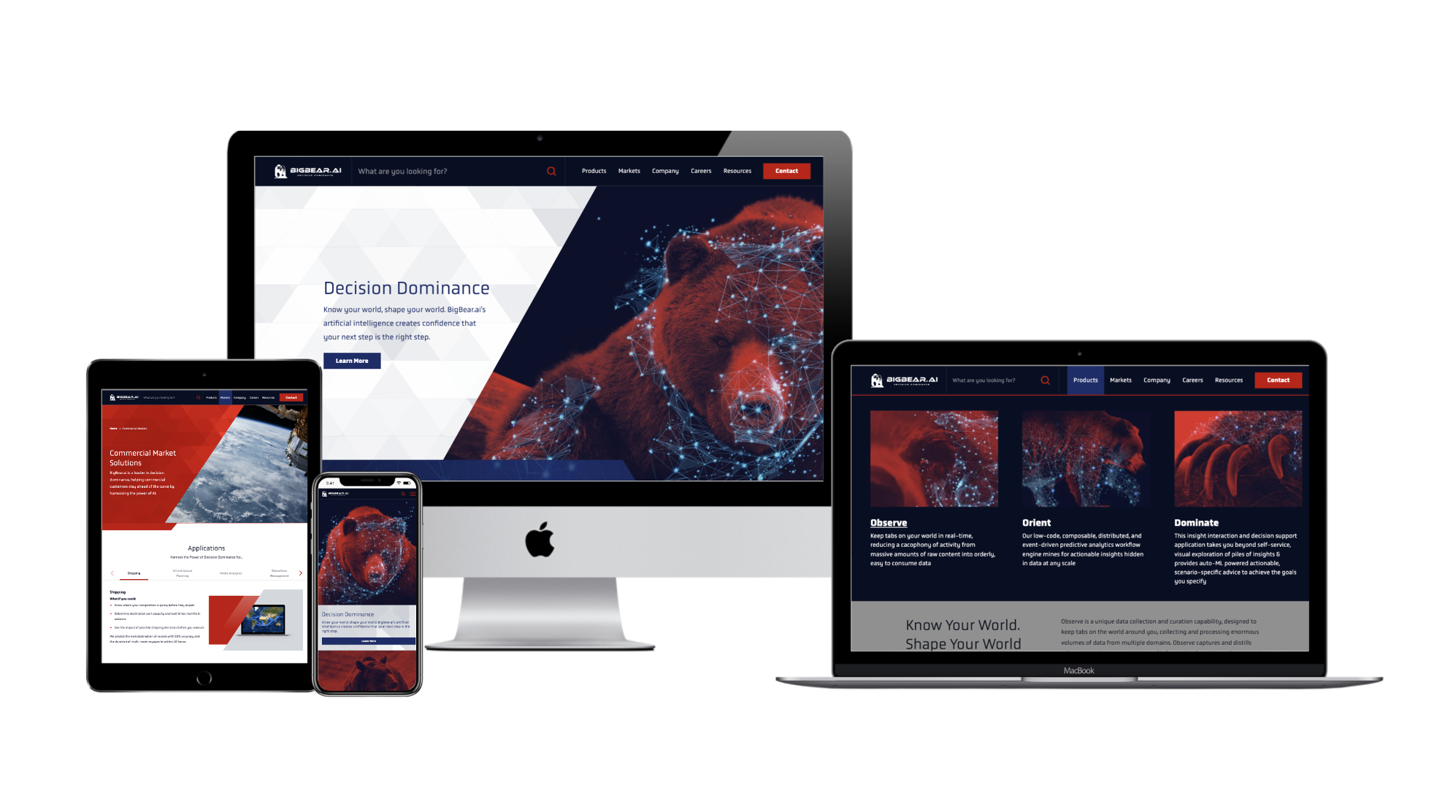 Avoid Possibility Paralysis
Giving users too many possibilities to choose from creates frustration and hesitancy in user actions. Think about the classic supermarket example. The decision between three types of peanut butter is far easier and faster than deciding between fifteen different types and brands. Discerning between choices and identifying the correct one requires a lot of energy from users when they're bombarded with options. Limiting the choices presented to users eliminates distracting elements, and allows them to interact with the site more seamlessly.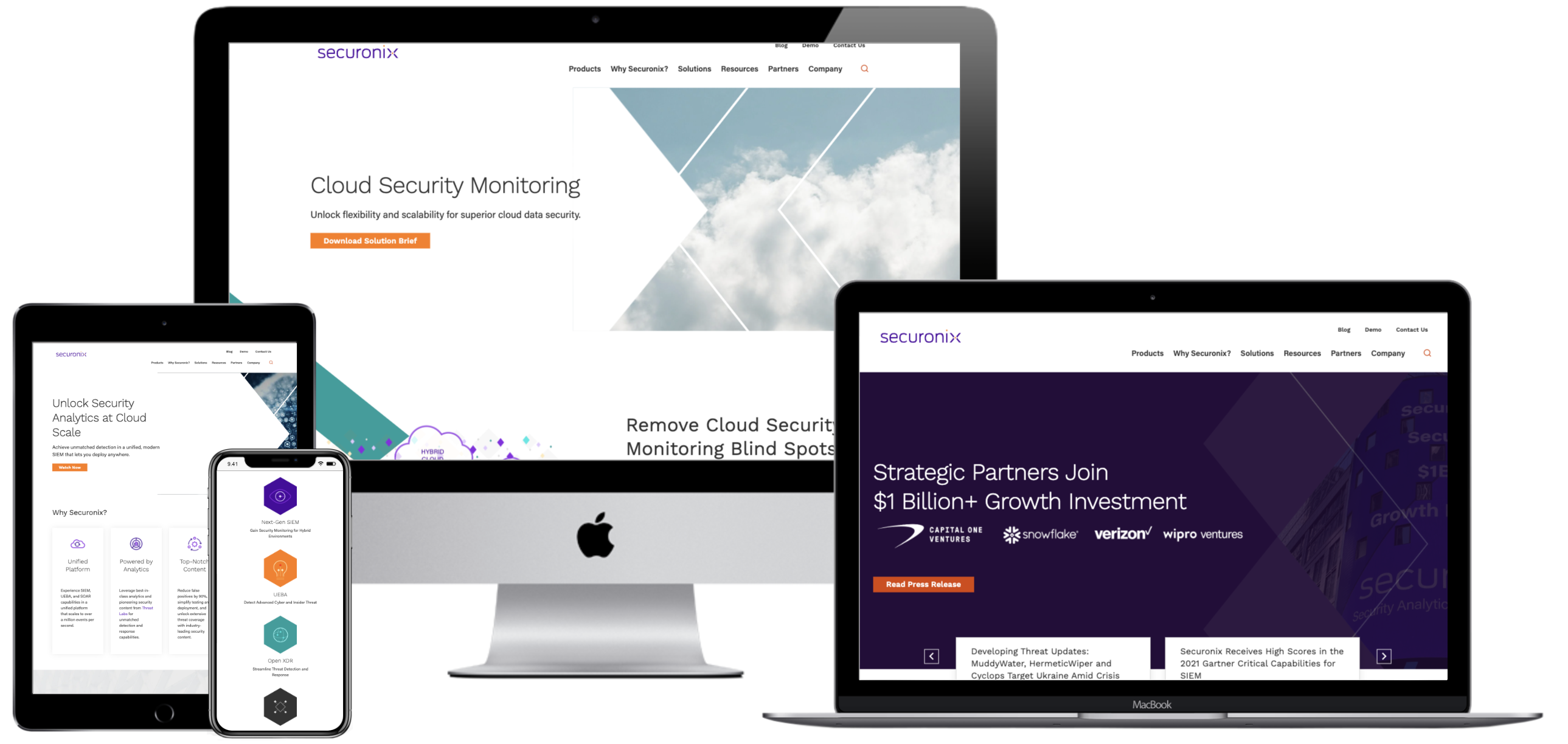 Bigger Is (Often) Better
Larger items are simply easier for a user to find and click. For call-to-action (CTA) buttons, in particular, making those buttons larger will lead users to click those areas quicker and more often. Unusually large buttons might have the unintended effect of distracting or confusing the reader, but legible, noticeable designs can positively encourage user interaction. For other tips and tricks to designing CTAs, read our blog on the Guide to the Perfect CTA Button. 
Consider Gestalt Principles
A website that exhibits well-executed design will help attract users' attention before they dive into more detailed content. Overall design principles provided by Gestalt help creators build websites that visually appeal to users. For example, Gestalt's law of closure ensures that users prefer designs that feel complete, rather than having gaps or empty spaces that break up the flow of the design. Considering users' design preferences will help the audience feel more connected and engaged with the site. Poor designs could confuse users or distract them from important content. 
Utilize Negative Space
Negative space is the open space created in a design where there is a lack of content. This clear area creates a natural breathing room and is essential to making the design appear clean and modern. A page that is cluttered with information can be overwhelming to users, and this can discourage them from exploring the content. A great example of maximizing whitespace for a clean website design is Bluetext's work with Sonicwall, an innovative cyber-security company. 
Acknowledge the F-pattern Rule
Eye-tracking studies have shown that users tend to scan screens in an F-shaped pattern, following from left to right across the top of the page, then just scanning down the left side of the page as they scroll lower. The F-pattern reinforces the idea that the most important text or imagery should be placed at the top of the page, or along the left margin. Placing crucial content in these areas will increase the likelihood of users noticing or absorbing this content. 
Consistency is Key
Keeping consistency across design elements is crucial to creating visual cohesiveness across a site. Typography styling and content blocks should be recognizable across different pages. When designing websites, Bluetext developers help clients to create a dynamic component system, where the same components can be modified or rearranged on different pages throughout the site. This component system establishes regularity throughout designs that help users navigate the site more easily, recognizing familiar component structures. 
Investing in your website's design can drastically improve the user experience and lead to desired business outcomes, such as increased sales, lead generation, or overall awareness of your brand. Need help? Contact Bluetext to get expert support in perfecting your user experience design through thoughtful web design.
Being a technology company can be tough, there is often pressure to appear futuristic, scientific, or impressively complex. The market often expects the latest and greatest features and widgets, especially in website UX and design. However, not every company is the space-age, robotics, AI-generated stereotype that comes to mind with "tech". But across all technology companies, there is a shared level of expertise in software and computing that may not be found in the everyday website viewer. Technology companies can easily fall into the trap of flexing their brain power a little too strongly, and overachieving the "tech aesthetic". And while there are a million ways to design an impressive website, there are a couple of practices that stand out as common pitfalls for technology companies. Bluetext recommends the following as what NOT to do in web design: 
Too much content on one page
This is often the result of poor content planning. When a user is overwhelmed with animations, visuals, and walls of text, they lose interest quickly. Focus each page on answering a specific question or describing a specific product, and link out to additional information that you feel is relevant. If there is any "take it or leave it" language on the page, it might be best to leave it.
Too little content on one page
As the saying goes, too much of a good thing can be a bad thing. We appreciate minimal site design when it helps a user find exactly what they're looking for, but barely-there content doesn't help anyone. Each page should be thoughtfully designed and written and should provide a user with clear next steps in their journey on your website.
Jargon or unapproachable language
Messaging across the site ought to be crystal clear. Just like having too much content, using complicated language and jargon can deter a user from continuing on your site. We recommend tailoring your content to your audience by considering how they would speak during a conference—widely-understood industry terms are acceptable, but should be embedded within digestible, humanized language. When customers can easily understand your product language, they gain confidence in your brand. 
Recently, Bluetext partnered with BigBear.ai to develop a new messaging strategy that frames them as a leader in their field while explaining their highly-technical product with accessible language. As a result of this partnership, BigBear.ai is able to strike a balance between technical and approachable language, and build trust with its audience. To learn more about this project, click here.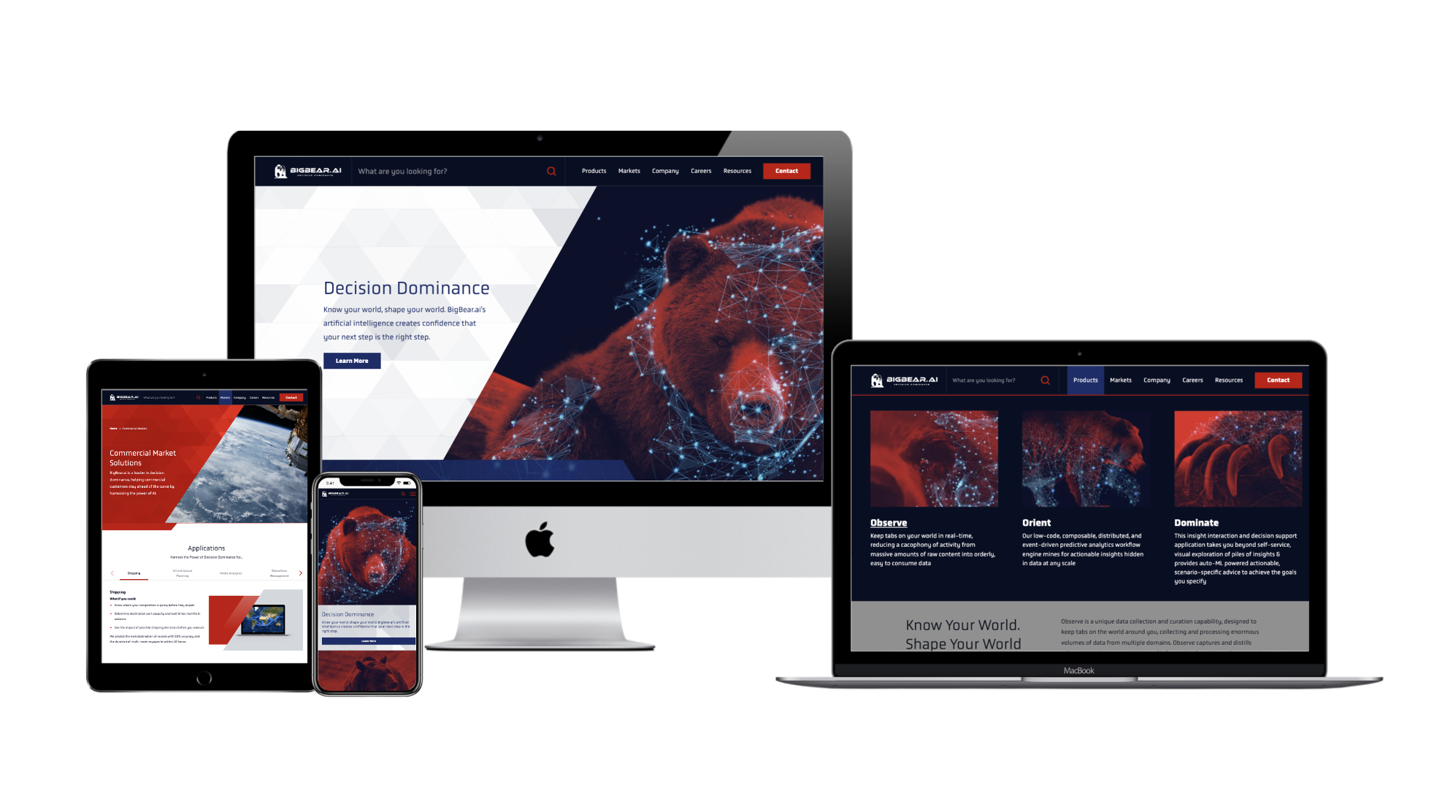 Falling into the trap of trends
We see this most often when personal taste takes precedence over user experience. Some trends have staying power and can help you stand out from out-of-the-box websites. Some trends, though, are fleeting. 
When adopting new web design styles, carefully consider the relevance of each trend to your brand and your users. More often than not, the best thing you can do for your users is to be consistent. They want to know what to expect from your website, so as you explore trends, it's good to meet (or exceed!) those expectations.
No clear CTA
Each page on your site should provide clear, relevant next steps. This could take the form of related resources at the bottom of the page or quick links to associated product pages. Whichever next steps you choose to display, they should proactively provide the user with additional information related to the page they're on. This practice is also helpful with interlinking content across your website, which can boost your search rankings.
For a great example of CTA placement throughout a site, check out Axient's website. Bluetext worked with Axient to devise a comprehensive website strategy that would optimize the user journey and maximize conversions. To read more about this project, click here.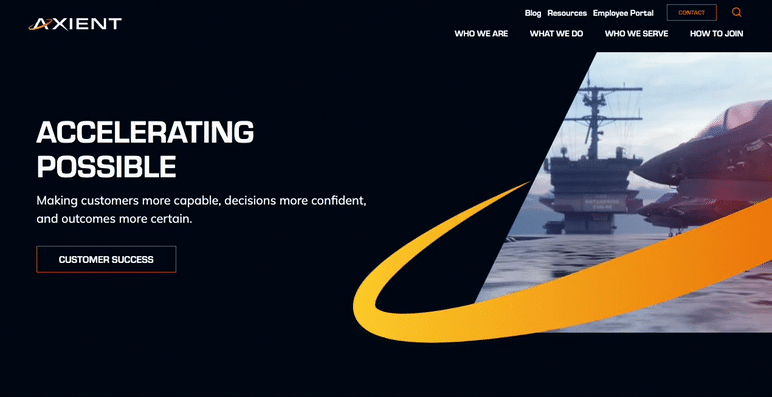 Poor mobile experience
More than half of users will leave a page that takes more than a few seconds to load on mobile, according to Google. Given that mobile use is steadily increasing year-over-year, this means that the longer your site takes to load, the more users you could be losing to competitors. 
One solution for the mobile-desktop conundrum, as recommended by Nielsen, is to have a mobile site separate from your desktop site. This will allow you to pare the mobile experience down by removing content and features that are only relevant to desktop users. To see how your site's mobile experience stacks up, try out Google's Mobile-Friendly Test. 
At the end of the day, the best thing you can do for your website is to design and write with your end-user in mind. A site that works for them is a site that works for you.
To learn how Bluetext can help you avoid these mistakes, get in touch with our web design experts today.
In any website design, call-to-action (CTA) buttons are key to highlighting the important actions available to users. Buttons make the difference between a general site visitor and a converting sales lead. Pointing out relevant information and next steps to the user can help them navigate your site with less friction, reducing decision fatigue and decreasing bounce rates. Here are six key questions you should consider when designing the CTA buttons to be used on your website.
Should the button style stay the same?
While it's important for button styling to be consistent across a site, in some cases, there are multiple actions available to a user in a single viewport. To avoid overwhelming users with numerous identical buttons on the screen, you can use different styles to indicate a visual hierarchy. You're already asking a user to make one decision, therefore, the UX should eliminate any additional, unnecessary decisions in what button to select. For actions that are top priority, bold-colored, solid buttons tend to draw a user's attention first. Secondary and tertiary button styles should be less emphasized, with unfilled boxes or simply underlined text to indicate less important actions. The styles should be distinct but linked by common elements such as color or shape to make them easily recognizable. Try to use the primary button styling predominantly throughout the site, and avoid creating more than three distinct button styles.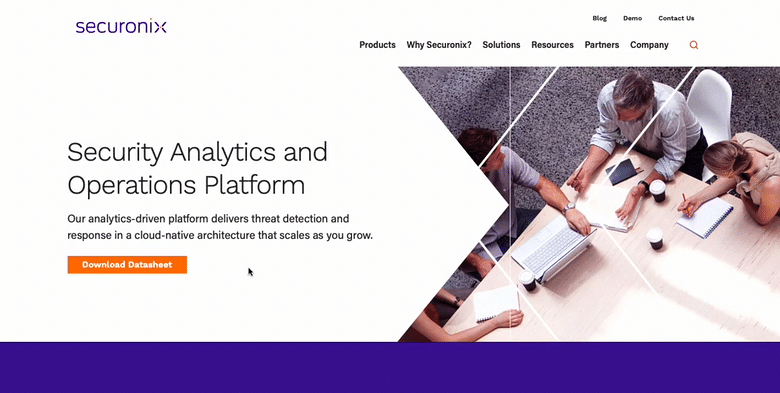 What colors are best to use for CTA buttons?
When choosing the fill color of CTA buttons, it may be tempting to rely on your company brand color scheme. The button design shouldn't diverge from the brand entirely, but the button color should stand out from the rest of the content on your site. Say you have a minimalistic black and white or muted color palette, you'd want your colors to pop against those backgrounds. Using the predominant brand color risks the button competing for user attention, leading to lower clickthrough rates. Color psychology also plays a key role in communicating the meaning behind buttons. It's usually best to avoid red CTA buttons, because red buttons are associated with dangerous or harmful actions. Blue buttons, on the other hand, have positive connotations for users since blue text (the namesake of the Bluetext agency) has been used to indicate hyperlinks since the inception of the internet. Users are familiar and comfortable with clicking clue hyperlinked text, so why initiate a change? When choosing the color for a group of buttons on the site, assigning different colors to each action can create a higher cognitive load for users trying to distinguish between their choices. It's best to use the same color for all the buttons in a group, so that users can focus on the text. However, you may want to consider indicating a default action to make one choice stand out, as discussed in the next section.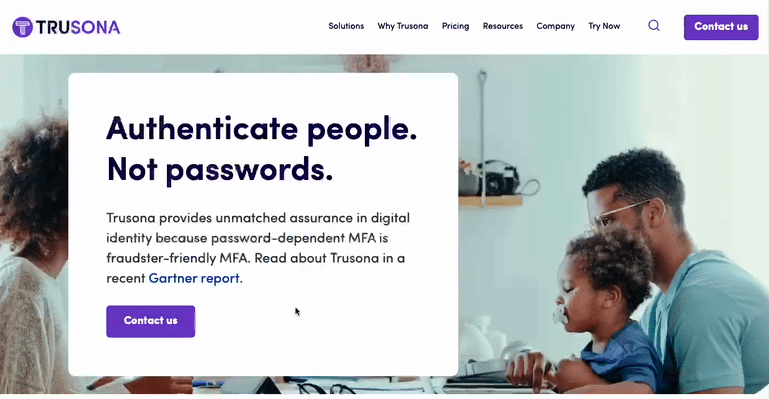 Should you highlight a default action? 
If you are showing choices on a screen, and one of the choices presented is more likely to be the user's preferred action, then it may be best to highlight that option to indicate it as the  "default" to help users choose this option faster. However, if the choices are equal, then highlighting a default action could confuse the user or steer them to click the default choice rather than considering the options equally. When showing two choices next to each other, it's also important to consider right and left hand placement. Showing an option on the right may make users more likely to choose it due to right hand bias, so it's best to put the default option on the right. However, if the default action is something irreversible like "delete all," it may be best to put that CTA on the left to force users to give more consideration to their decision. When presenting multiple options, just consider which option will be chosen the most often, and how quickly you want the user to navigate the decision. 
Should icons be added to the CTA buttons? 
Usually, text alone is enough to communicate clear actions to the user, but when buttons are grouped together, it may be harder for the user to distinguish the difference between the options presented. For example, if a new user on your site sees "Download" and "Contact Us" CTAs right next to each other, they might have to take a second to think about the difference between the two actions. In cases like this, icons can help users to discern the difference between the options faster. When assigning icons to the CTAs, make sure that the icon is helpful in communicating the meaning behind the text. If the icons themselves are too similar or generic, they may only lead to more user indecisiveness. Choosing the right icons can make all the difference in the user experience.
Should designers think "outside-the-box"?
The standard button styling is a rectangular box shape, with rounded corners. While designers could use colors and text styling to flex the brand, the overall button shape shouldn't stray too far from the norm. The oblong-shaped CTA is emerging in popularity with more rounded, organic brands and is a great example of applying brand elements without feeling foreign. The goal of a CTA is to be instantly recognizable to the user, and in this case, thinking outside the box could lead to users being confused or less likely to interact with CTAs. One way of ensuring standardization across buttons is by adhering to the "common grid" measurements. The grid spacing ensures that buttons have adequate clear space around the text, making them easier for viewers to read and recognize the anatomy. Clean, simple designs also tend to be more palatable, as buttons with numerous effects applied can end up looking tacky and unprofessional. 
What considerations should be in place for accessibility? 
Accessibility is necessary for legal compliance, but it's also recommended to ensure that designs are easy to read for all users. Font size and color contrast are two of the main considerations for button accessibility. Gradient treatments can also add complications to website accessibility, especially when overlaid with text. As a designer, it's important to ensure that legibility is never sacrificed for aesthetics. The Importance of Website Accessibility doesn't go ignored at Bluetext; read more about how we test for accessibility compliance to ensure that our sites are functional for everyone.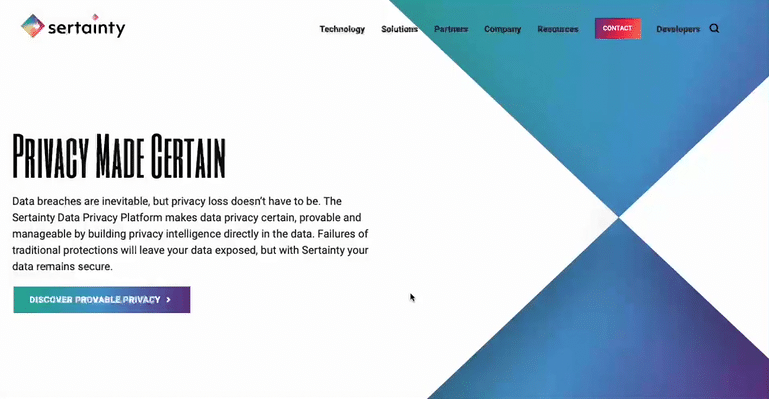 At Bluetext, when designing a site for a client, the number one priority is to ensure that the website will engage users in order to achieve business goals. Experienced designers know that CTA styling is key to capturing users and directing them to the most important content on the site. Thoughtful design can increase brand recognition, improve clickthrough rates, and remedy bounce rates for your site. Contact Bluetext to learn more about our services and how we can address all of your website design needs.
You don't want your users to get an error page, but if they do, make sure it is a good one.
If someone finds a 404 page on your website, they are probably in the wrong place; your goal should be to make it as easy (and fun) as possible for them to find the right page. You need to make sure that your visitor can find a way back to their intended location, so it's helpful to direct them to popular pages or a search feature. By giving your user some direction, you can make lost pages feel more like a detour than a dead end on your website.
While your primary focus should be to help your users find a new page to travel to, there is also a trend toward having more interesting and fun 404 pages. You want to keep any error pages within the realm of the company brand, but you should also see it as a chance to add some humor or engagement to your website. By infusing some witty text or a cool graphic into your 404 page, you help website visitors have a good experience on your site even when they face an error code. After all, the happier your website visitors are, the more likely they are to continue exploring the website, rather than exit out altogether.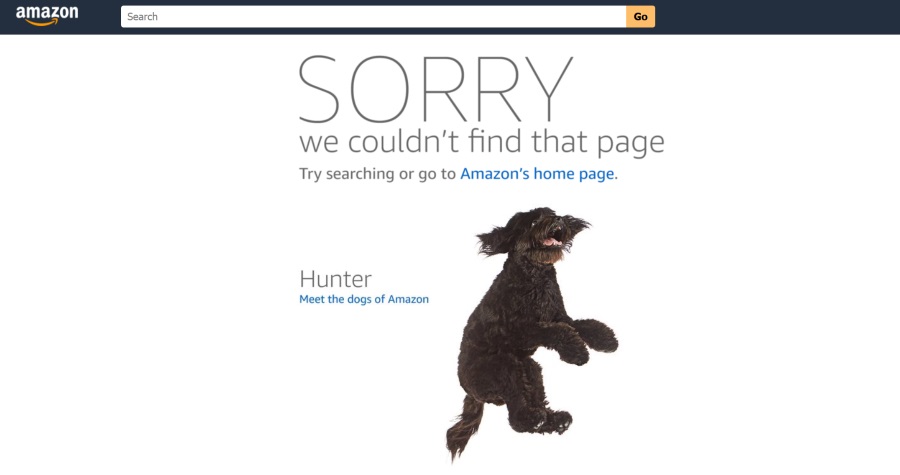 Take Amazon for example, when a page is lost users are shown a cute dog with redirection back home. Even better is that the dog photo changes each and every time to feature one of their 43 "Dogs of Amazon". 
Ceros has a great example of a fun and helpful 404 page. The company recently updated its 404 page to have an interactive wheel that leads users to random content. By encouraging interactivity as Ceros does, you can keep your users interested in your content even when they've lost what they are looking for. Engaging features like this motivate visitors to look beyond their original search and consider other areas of your website.
The new BigBear website, which Bluetext worked on, is another example of an excellent error page. On their 404 page, you can see a picture of a lost bear. This adds a little humor to the page while keeping the content on-brand for the company. The 404 page does not end there, though. It also has quick links to encourage visitors to continue interacting with the website.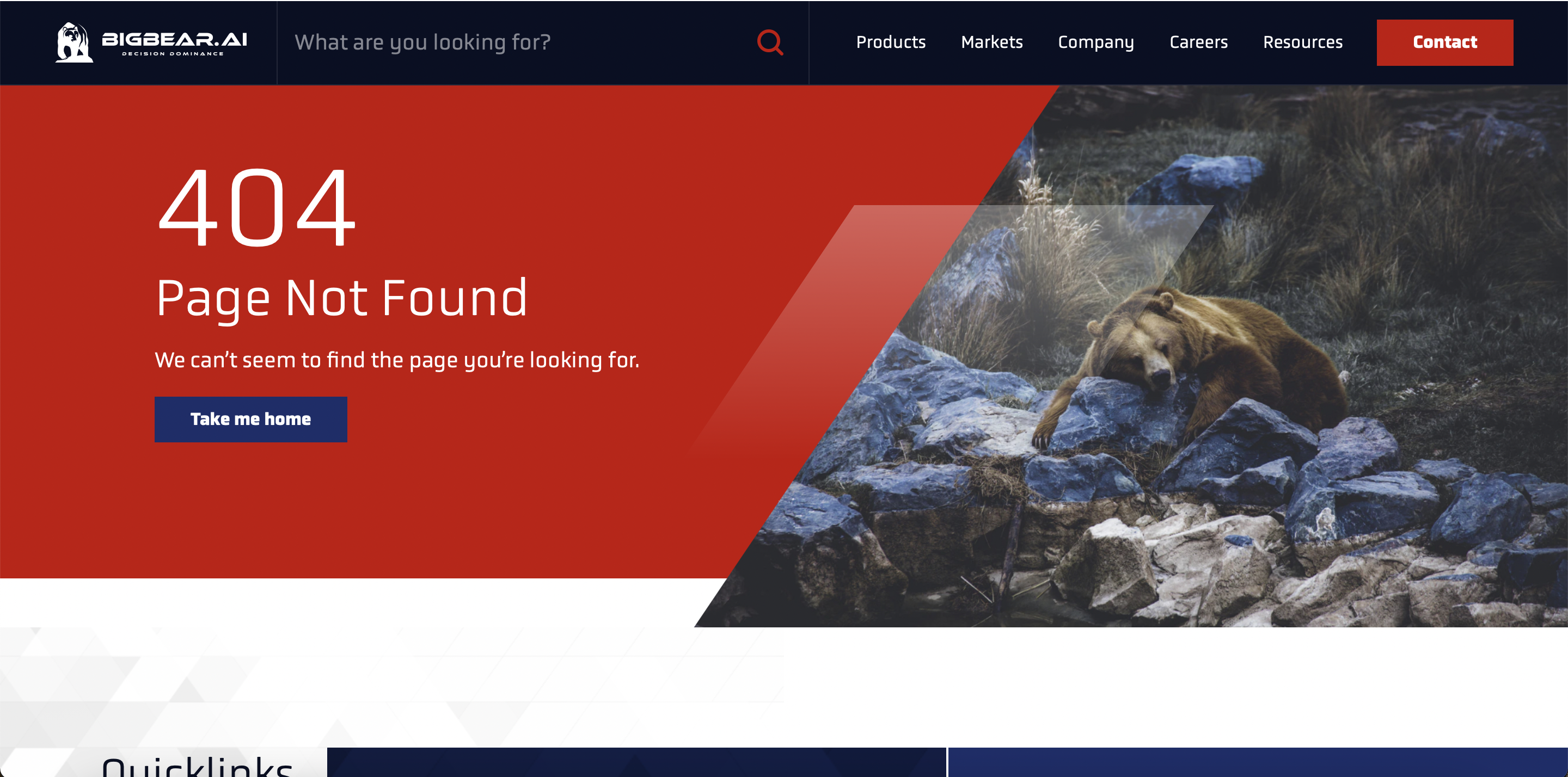 Both of these examples illustrate the usefulness of having an informative but fun 404 page since the ultimate goal of any website is to keep visitors engaged! While a 404 error is never the ideal landing page for your website users, it is critical to prepare and design for this scenario. And by turning what was traditionally a dead-end into an interesting detour with clear next steps, you increase the chances of a positive user experience on your website. 
If you need help setting up a new 404 page, reach out to our experts at Bluetext.
We've all heard the old adage "the medium is the message" – and that could not be more true in today's vast media landscape where the majority of users are browsing websites on mobile devices. Knowing that users are visiting your website and often encountering your brand for the first time on a mobile platform, it is essential to thoughtfully design a mobile user experience that takes into consideration both the benefits and limitations of mobile devices as well as known user behaviors.
Mobile web design should not just be a narrowed version of the desktop experience, it should be a responsive design in and of itself that gives way to an intuitive user experience and easy navigation to the information the user is looking for. There are so many variables that can cause a user to leave a website. A slow-loading page or poor content layout can be enough to drive users away – don't let a lack of forethought when it comes to the mobile user experience be a barrier between your audience and your website. By implementing the following best practices, you will be sure to create the best mobile experience for your users: 
Ease of Click is Key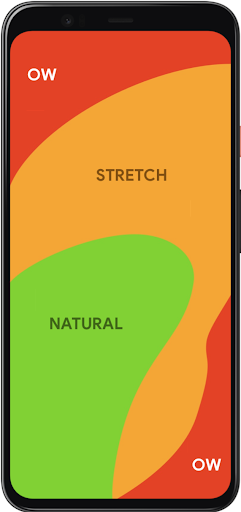 You should always keep in mind what we know about all users visiting your website – every action you ask them to take should be as easy and frictionless as possible. Before even considering the content that will go on a page, you need to consider where on page it will be most accessible. In 2011, Steven Hoober and Eric Berkman published a study called "Designing Mobile Interfaces" in which they coined the term "thumb zone." This refers to the areas on mobile screens that are most easily reached by the users' thumbs and therefore where all important clickable items should be placed. Placing important buttons and links in difficult-to-reach areas on screen can add barriers to content and therefore detract from the overall user experience. 
Intuitive Navigation
Whether a user knows exactly what they're looking for or they are purely just browsing on your site, the path to information should always be clear and natural. Creating the best navigation for your site requires thoughtfulness of content and consideration of your audience and the way they are used to maneuvering through a website. The navigation should make sense for the content you have to offer while also aligning with the organizational structure that your users are familiar with. There are many correct ways to layout the navigation of your website, you just need to find one that is the best fit for you and your audience. Employing intuitive navigation on your website is particularly important on mobile platforms because eliminating clicks to content while also having a well-organized site structure can assuage user frustration, encouraging them to stay on your site longer and to visit more pages. Solutions like hamburger menus help organize the menu in a way that the user isn't overwhelmed by the menu items all at once when first arriving on the page while also mimicking the structure of the desktop site.  
Cross-Device Consistency
While the mobile experience of a website should not just be a minified version of the desktop interface, keeping consistent UX design across desktop, tablet and mobile devices should always be a priority when creating your website. Responsive design across the board is crucial when trying to keep the user from disengaging from your site. Any inconsistency that arises when switching from one device to another can create confusion for the user and create the perfect opportunity for them to leave your website. Once again, it always comes back to making everything seamless and easy for your user. The mobile web design should be a full experience in and of itself that considers the intricacies of mobile user behavior while also mirroring the overall UX of the desktop interface. It is a delicate balance but is very worth it when done right. 
Prioritization and Breakdown of Content
Simply due to the nature of mobile devices, there simply isn't much space to fit content in one viewport. This means that in order to encourage your audience to 1) consume the content you write and 2) take away the most important points, you have to visually break up content to make it digestible while also pulling out the highlights as visually engaging elements on the page. Drawing users to your website is a challenge in and of itself – this is only compounded by the challenge of capturing enough of their attention so that they read a significant amount of content while on your site. The reality is you have a very short window to grab their attention and once you have it, concisely driving home the main takeaways is crucial. On mobile, in particular, breaking up content into chunks rather than overwhelming the user with massive blocks of text is a good way to make it all seem more approachable especially when you are trying to fit content into such a small screen. Highlighting specific points using statistics and images in a visually interesting way is a great way to also hold user attention. 
Conclusion
Users have shown over a number of years now that the age of mobile device browsing is here to stay and if you choose to ignore it, you will get left behind. When designing for mobile devices, there is so much to be gained by considering what we know about users and the way they physically interact with their devices, and the way they consume content. Mobile web design principles center around the idea that users should always be presented with the path of least resistance when it comes to finding the information they need on your website as well as actually clicking the button to get there. 
If your website needs a mobile makeover, contact Bluetext to learn about our website user experience design services. 
Scroll-based animation offers all the benefits of on-page animation and more. Not only do pages with scroll-based animation engage users more effectively, but they can also tell more complex stories, improve page load time, and expand the capabilities of your brand identity.
Some stories are best told visually, and scroll-based animation is an effective way to make complex stories simple and elegant. Designers can use animation to guide users as they scroll, catching their eye at exactly the right time and place. Apple incorporates subtle animations into its product pages to drive user focus toward key information they want to highlight.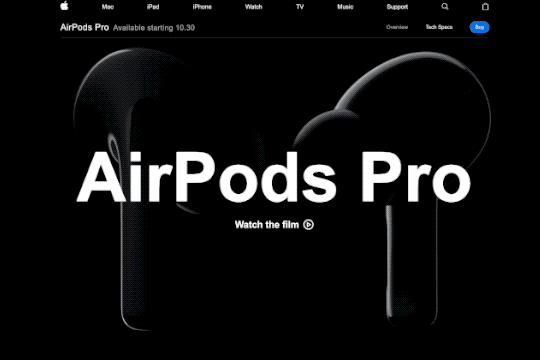 Scroll-based animation can offload elements beneath the virtual "fold" from the initial loading process, decreasing overall load time. Elements above the fold are prioritized in the initial load, saving time on down-page items that are animated to appear as the user scrolls down.
Implementing scroll-based animation provides the opportunity to add animated elements to your brand. Whether they're completely new, or existing pieces that have been updated with motion, animated elements can help bring your brand to life. Elements like a scroll-based footer or call-to-action can be used across a website to consistently call attention to key information about your brand.
Key Tips for Scroll-Based Animation
Getting started with scroll-based animation can be tricky, so here are a few pointers to keep in mind as you go. 
Timing is everything.

The flow of the animations as a user scrolls down the page is key to maintaining their interest. As a user moves down the page, elements should naturally animate or appear, so there are no gaps in the experience. A simple, well-timed scroll-based animation is always better than a complex but awkward one. 

Added effects should emphasize key information, not detract from it.

Keep in mind that the whole point of on-page animation is to make it easier for users to navigate your site and find what they're looking for. Be sure that any effects or animations make their experience easier, not more difficult.

Less is more.

When in doubt, simplify. Avoid cluttering your site by animating every element on a page or by introducing particularly drawn-out animations for no reason. As a rule of thumb, smaller elements should have shorter animation cycles, and each animation should have a purpose in guiding the user experience.
Looking for inspiration?
Clarabridge's animated homepage brings the brand to life and elevates the user experience. On-page effects guide the user through the homepage, emphasizing the strength and ease of Clarabridge's solutions. Click here to read our case study on this project.
HuffPost's interactive article, Chef Jose Andreas Embraces the Chaos, is an example of "scrollytelling," which uses scroll-based animation to enhance a written story. Hand-drawn visuals appear as the reader scrolls through the story, adding a playful, personal feeling to the page.
For Calling All Optimists, Bluetext incorporated subtle scroll-based animations throughout the site to draw attention to key information or calls-to-action. Along with the brand's playful shapes and colors, these animations reinforce the positive, dynamic qualities of the site. Click here to read our Calling All Optimists case study.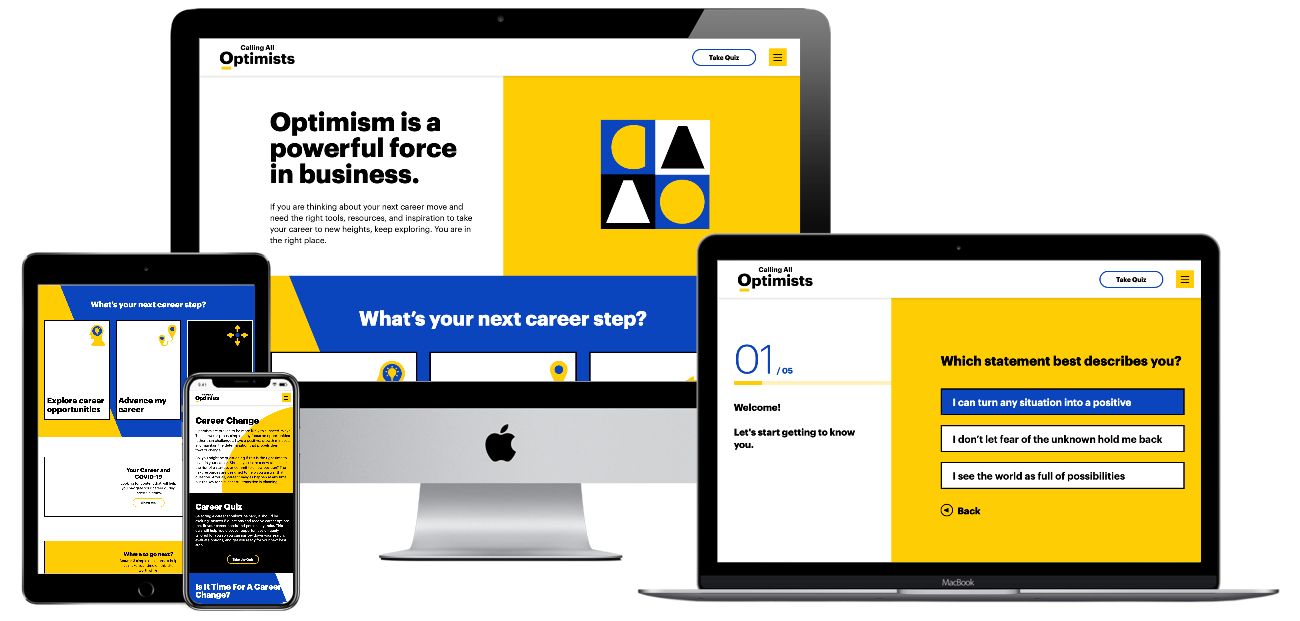 Ready to see how scroll-based animation can enhance your site? Contact Bluetext to learn about our motion design and interactive UX services.
The next time you're in a public setting, look up, and chances are you'll notice almost everyone around you has their eyes glued to a mobile device in hand. Modern-day mobile devices are essentially mini computers, enabling on-the-go browsing, communication, and connection at unprecedented ease. Society has become accustomed to instantaneous connection, but not all websites are up to par with user expectations. While desktop sites were once the focus, a disappointing mobile performance of websites is holding many companies back from their full online potential to garner customers. Aside from a frustrating user experience, poor mobile performance can hurt a website from a technical SEO perspective. This is why many companies are turning to digital agencies like Bluetext to revamp or create entirely new, responsive web designs & optimized performance to stand out among their competitors. 
On average, mobile devices account for more website user traffic than desktops. However, despite the high traffic volume, conversion rates on mobile environments are significantly lower. So what's turning our mobile users away? Adrienne Clem, Director of Search Ads Growth and Optimization at Google, describes that it could be an issue with any one of the following pillars of mobile website design:
Speed
Page Speed is a key indicator of website quality, as it is a critical first impression of your website. The longer a user must wait for your website content to load, the higher the risk of the user leaving the page and increasing the bounce rate. Bounce rate, performance, and speed metrics all play a critical role in Google search crawlers' evaluation of a website.  (such as, In addition to limiting bounce rates, reducing your Time to First Byte can also increase your site's SEO ranking. You can keep tabs on your site's speed performance using tools like Google, PageSpeed Insights, or GTMetrix.com, but consulting a website development agency can offer further insight into actionable steps to improve your site's performance.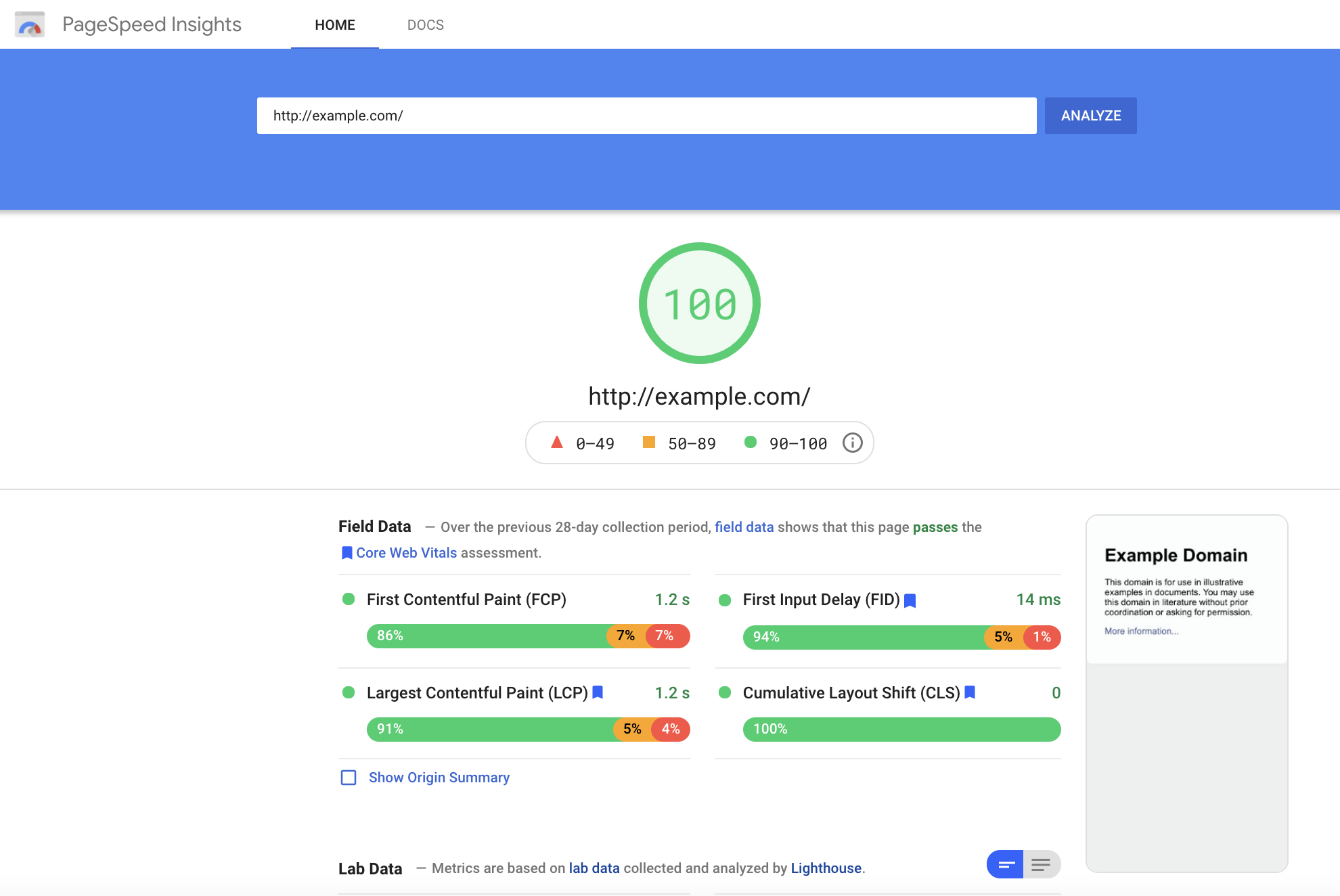 User Experience
All websites should be designed to be as simple as possible for users to navigate. However, this isn't as easy as it sounds. Content hierarchy, navigation, and calls to action are all critical components that need to be equally accessible and intuitive across desktop & mobile formats. Responsive layouts are essential in a mobile-optimized design, but more important is the speed at which content loads for a user. Mobile site speed tends to lag behind its desktop counterpart, but a poor mobile performance can significantly ding your site's SERP ranking and create a poor user experience. Even the most creative & persuasive landing pages are wasted if features take too long to load on the screen. Pages that utilize AMP (Accelerated Mobile Performance) technology both rate higher on Google search rankings and increase chances of conversion for paid media promotions. AMP HTML is an open framework based on existing web technologies, that allows for more lightweight and speedier mobile web pages. In an initiative to enhance the shift to mobile browsing, AMP-powered webpages load instantaneously, even when they contain rich media like video, animations, or graphics, including things like Twitter and YouTube embeds.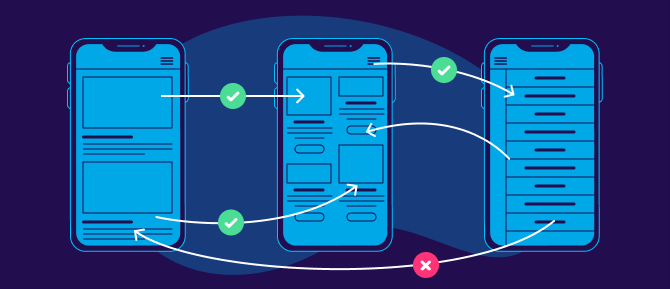 Iterative Design
Website design is an iterative and ongoing process. Platforms & technology are constantly evolving to include new features, remedy existing pain points and approach the ever-moving target that is positive user experience. Companies should approach this process in the interest of continued learning and constant improvement. Collecting feedback should be built into the plan for any mobile site development, as the site's performance should be re-evaluated at least every 3-6 months. Keeping track of your site's vitals is an important step for ensuring that your site stays relevant and isn't losing out on potential conversions.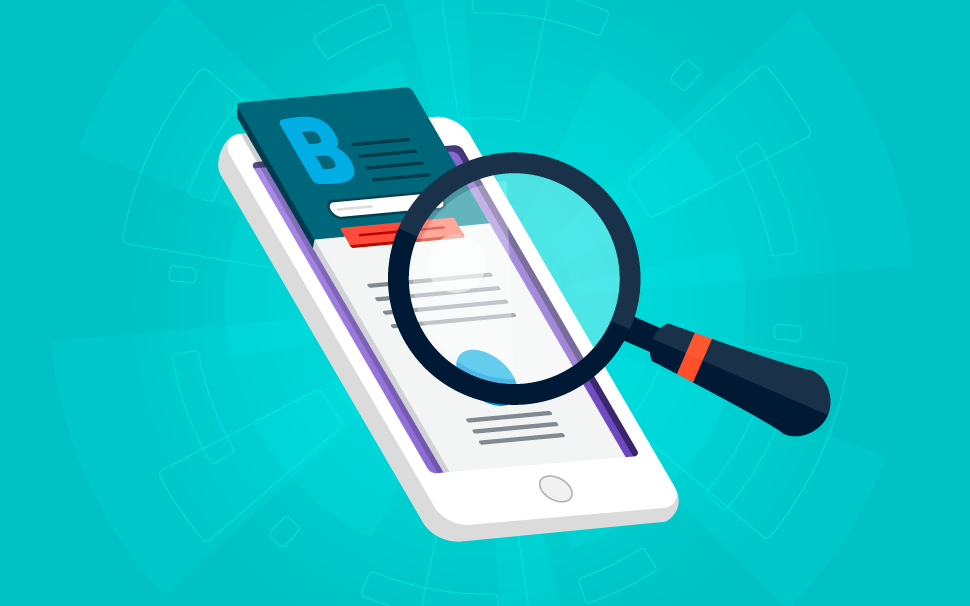 In an increasingly mobile-first world, emphasizing the performance of sites on mobile devices can increase customer loyalty and satisfaction. Whether a prospective customer's impression of your campaign landing page or an existing customer's experience browsing your full website, speed is the name of the game. Keeping up-to-date with best practices in website development and enlisting the help of seasoned designers and UX specialists can transform users from mindless mobile scrolling to enthusiastic interactions on your site. 
If you're ready to start designing your site with a mobile audience in mind, Contact Bluetext for guidance and expertise.
Web designers are constantly looking for new ways to keep the attention of their users. An innovative way to do so is through what is referred to as "hidden interactions." These subtle website design elements allow users to click or hover, revealing additional content or micro animations. In an effort to keep interactions simple and easy, here are Bluetext's tips and resources to enhance a user's experience on your website.   
What are Hidden Interactions? 
Hidden interactions open up a world of possibilities online. When implemented correctly, they empower users to uncover additional visuals, animations, actions, or content. A simple hover, mouse movement, click, or swipe can initiate a pleasant, yet unexpected, feature to your webpage. Some discrete interactions have become so common that users begin to consider them second nature. For instance, when you need to delete an email on your phone, what is the first step you do? Swipe right and it moves to trash. But notice, there is no explicit instruction to direct that action. As users, we have just become accustomed to these implied functionalities. These subtle features take place across a number of digital platforms, from desktops to mobile apps. These animations can determine how fondly users will remember their experience on your site and lead to increased conversions and sales. 
When to Use Them? 
When deciding where to implement micro-animations, first put yourself in the user's shoes. It is important to then consider the function of the animation and how it enhances the user experience. While your hidden interaction should be somewhat intuitive, it's important to recognize that not every user may uncover these hidden gems. Pivotal points and calls to action should continue to use traditional placements, but interesting "nice to know" or animations can be reserved for these interactive elements. 
Finding a creative way to entertain your audience is a way to gain a competitive edge and ensure your webpage is as memorable as possible. Users are going to associate a positive experience with your brand, and a spark of joy can set the foundation for a long-lasting emotional connection. 
Where to Find Hidden Interactions
GitHub, for example, uses animation and interactive hidden elements in their hero zone. The spokes on the globe animate as the user enters the site, but if one were to click and move the cursor the globe pivots. The core animation, which conveys connections between the global reach of GitHub users, still plays but the user is empowered to pivot the globe to their desired location.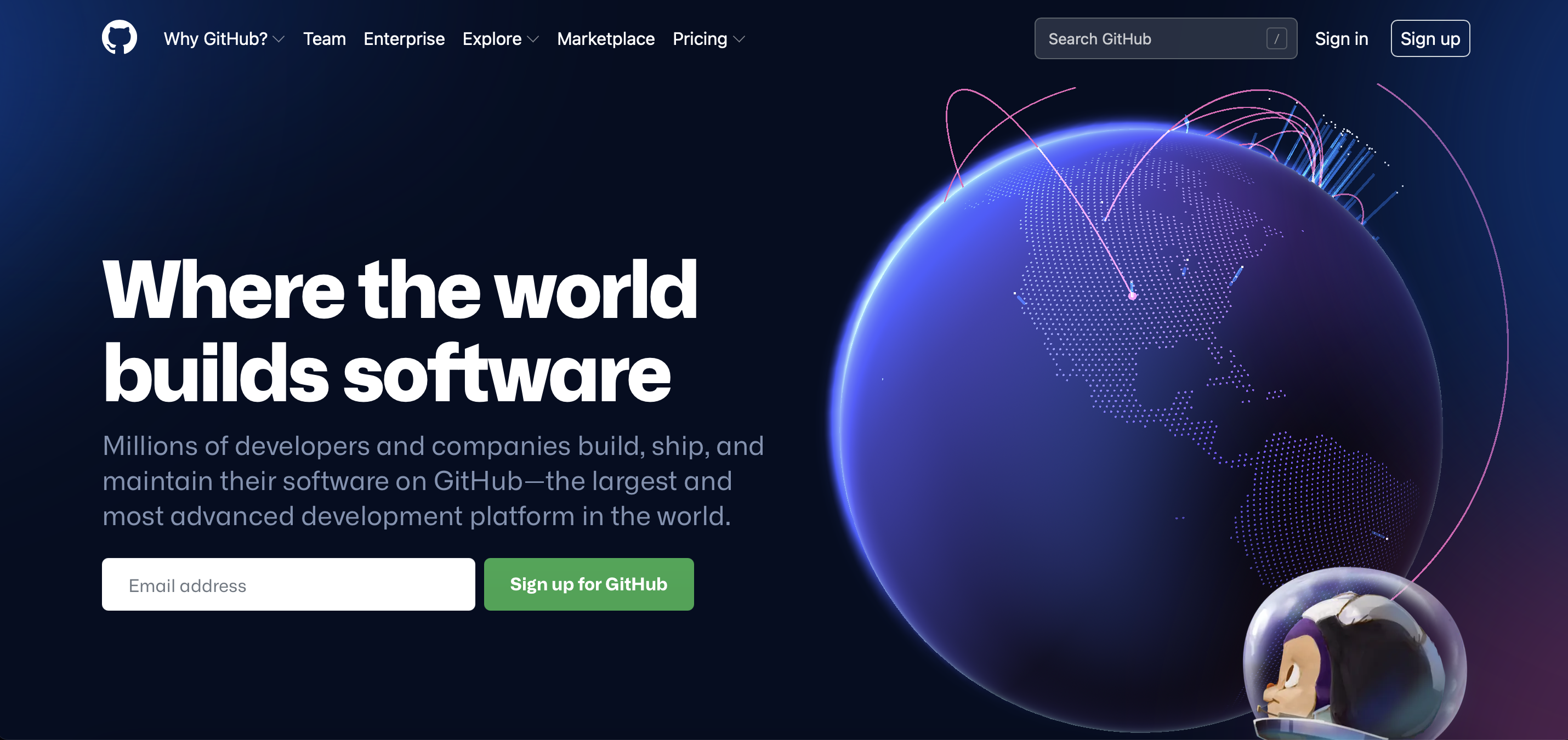 Another great example is Pitch, which has multiple elements on their homepage that parallax to match the user's on mouseover. Other components play videos or change visuals on hover, adding a nice little nudge to users considering clicking on different calls to action. 
Bluetext client, SonicWall, has implemented hidden interactions on their homepage. As the user's mouse hovers over the hero scene, the foreground floating objects subtly shift to mirror mouse movement. The beauty of this "hidden" interaction is that every user must naturally mouse over the hero zone to interact with any content on the homepage. Therefore, every user will get to experience this hidden "easter egg" animation.  
In an age when users are faced with hundreds of websites to peruse per day, the challenge of standing out is getting steeper and steeper. Implementing subtle interactive elements and micro animations can significantly enhance the user experience and leave your audience with a positive impression of your brand. Interest, attention, and delight create a holy trinity of website user experience and will set brands that implement ahead of the pack. Be sure to contact Bluetext to learn more about how our design team can help you enhance any website with hidden interactions. 
Your website acts as an essential business tool — used across every industry for a diverse number of functions.  B2B companies rely on their websites to generate leads, phone calls, or physical location visits. No matter what function your website serves, there is one universal goal every business wants to accomplish with its website: leveraging it to create more growth.
There are several ways to increase your leads, sales, and revenue without investing in a complete redesign and rebuild. A great website will enable your team to work smarter, not harder. Here are tips that you should consider trying — while simple, they can help your business grow significantly.
1. Responsive Design
Mobile accounts for over half of global website traffic; if your site isn't mobile-friendly, you may be losing valuable leads. In the coming years this number will only increase, and ensuring a mobile-friendly design may be crucial to your future success. A responsive website design (RWD) adapts to fit any screen in a way that makes all pages, features, and actions accessible to users. Making sure that your website can support traffic on any browsing device ensures that users are not dropping off your site because they cannot access what they're looking for.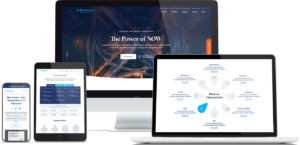 2. Simplify Your Navigation
In order to increase conversions, you need to keep users on your website. When a user lands on your website, they should be able to quickly and intuitively navigate to relevant content, allowing them to find the information they need without losing interest. The first step to keeping a user on your site is maintaining a simple and intuitive navigation. Too many options will likely overwhelm your user; it is important to have a clear path for users to the action you would like them to take as well as the information they are looking for. Otherwise, they may look elsewhere.
3. Avoid Clutter and Complex Noise
While incorporating animation and motion on your website adds visual interest for users and helps your site stand out, it's important to be aware of the balance between unique design and overly-complex noise. Too much movement can be overwhelming for your user and may detract from what they originally came to your website to achieve. A complex design can also negatively impact your site speed, potentially increasing bounce rate and affecting your SEO score. While finding a middle-ground between these two extremes can be difficult, it's important to ask if new design elements will add value to the end-user.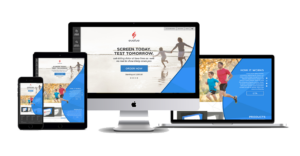 4. Don't Go Crazy With Your Fonts
While fonts are an easy way to enhance your CVI and bring visual interest to your website, they may also be difficult to read for some users or on some devices. Using a Sans Serif font for your website's body copy and making sure the font size and color meet accessibility standards is crucial in getting your message across to users. If they are not able to read the content on your site, they definitely won't be converting.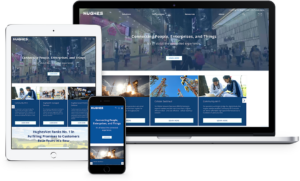 User experience is crucial to effective website design, but so is your internal team! Here are some tips to streamline the digital sales process for end-users and internal teams. A positive user experience will directly translate into increased conversions.
Use Call Tracking
If driving users to make a phone call is one of the main goals of your website, it is important to know which page has prompted the user to make the call. You can easily track this information by using unique phone numbers on different pages, allowing you to determine which page is driving the most traffic to your call center. These numbers can easily be configured to route to your main phone line, meaning there won't be any disruption to the way you're currently handling phone leads.
Install Live Chat
While live chat may not seem immediately relevant to your business, every website can benefit from this simple tool. Live chat functions to facilitate interactions with your users and enables them to quickly get the answers they're looking for without spending too much time hunting around the site. Many chat services will also integrate with mobile phones, allowing your business to easily monitor traffic.