Sales strategies are constantly evolving, but transitions are rarely seamless and each comes with a distinct set of challenges. One digital marketplace trend many B2B companies are experimenting with is expediting the sales process to enable direct e-commerce features. Perhaps new products or promotions are being debuted, or a-la-carte features are newly available for specific use cases. All may have high growth potential, but for a company that has been built and scaled within the B2B sphere, it can be difficult to bridge the e-commerce gap and offer the B2C experience consumers have grown to need. Let's break down 3 essential steps to bridging the e-commerce gap for B2B success. 
Optimize UX Design
When website users are accustomed to the latest and greatest UX experiences in their personal lives, there will be a natural expectation for these features in their professional settings. Not only do users expect a streamlined design, but they also demand speed and ease. Think about your last Amazon purchase or Uber Eats order. Forgot to grab milk at the grocery store? No problem, millions have gotten into the habit of turning to AmazonFresh. Within a matter of seconds, you were likely able to find the desired product, add it to the cart, check out and viola your milk can be at your door within an hour. B2C experiences have never been faster. 
Now while your customers will not be expecting a one-hour delivery window, they will be accustomed to that ease of browsing, comparison, and checkout process. It is critical for any B2B company entering the e-commerce space to centralize product and pricing information. Important information for each product offered should be clearly presented, along with transparent pricing information. Interactive pricing tables are a great way to enable a self-service UX and efficient feature evaluation. Even if your business isn't offering an e-commerce channel, interactive pricing sliders such as the ones used by Apprsl are positive ways to exemplify transparency and autonomous browsing. 
The UX is arguably the most important piece of a B2B e-commerce strategy in optimizing e-commerce features. Your website user experience determines how users navigate the sales funnel, from start to finish. Brands should follow established best practices like making calls-to-action stand out, ensuring important elements are easily identifiable using color or size, and making the navigation experience just as intuitive on tablet and mobile as it is on a desktop. But a lesser acknowledged aspect of UX design is the ability for the user to manage all order fulfillment scenarios in a single viewport. Complex scenarios like sourcing, consignment, and delivery should be easily accessible in one place online to improve the sales experience from start to finish.
Contact 
Speaking of self-service, contact information is absolutely critical. A B2B e-commerce optimization strategy must also include making it easy for prospects and customers to contact you. This is particularly true for new customers, as while you may be offering direct purchases on your platform, some may prefer to discuss their particular needs over the phone or chat.
Beyond generic contact forms, brands should seriously consider customer self-service tools, like chatbots, that can provide fast and efficient support while providing increased flexibility for the customer. A chatbot, as long as it is non-invasive and provides relevancy, is a great way for brands to efficiently complete simple communication tasks, gather information, and answer commonly asked questions. There has been an evolution toward self-service in B2B industries—for good reason. It enables customers to research and purchase on their own terms while reducing overhead costs for the company. Read more about why chatbots are becoming critical to businesses of B2B, B2C, and everything in between. 
Make Relevant Recommendations
Finally, providing recommended product information and resources is the icing-on-top feature that will go a long way in improving the customer user experience. Many businesses put all the focus on the early stages of the sales funnel and neglect the follow-through. When users become so accustomed to the "Recommend For You" or personalized content across digital touchpoints, it can leave them unsatisfied and wanting more. The power of the right product recommendation and personalization overall should not be understated. Accenture found that 91% of consumers are more likely to shop with brands that provide relevant offers and recommendations. Following up on an e-commerce purchase with a recommendation for supplementary solutions or relevant product resources is an easy way to keep a personal touch on the impersonal individual checkout experience.
With so many recent technologies coming to market, B2B brands can leverage AI-driven product recommendation engines that improve the customer experience by serving up personalized, relevant content that buyers might not have discovered otherwise. Read more on why Bluetext recommends the benefits of website personalization for increased conversion rates, customer acquisition, and brand perception.
A shift into e-commerce channels may seem like a big lift for your business' website. However, with the right strategies and keen focus on the three areas above, it can be achievable and sustainable for your business to boost conversions and sales. Bluetext has helped many clients implement e-commerce channels within their website's UX strategy, such as SixFifty's document marketplace and Centre Law's course catalog. Contact us to learn more about the untapped potential of bridging B2C e-commerce features into the B2B world.
In recent years, leading branding firms and marketers have used brand storytelling to create interactive and empathetic experiences for users throughout their purchase journey. By creating a relatable experience, users see brands and companies as groups of real people working to solve real issues rather than faceless entities. Although popular with many B2C companies, brand storytelling in the B2B world is not only possible but encouraged! In fact, 50% of B2B buyers are more likely to buy if they can connect emotionally with the brand they're buying from. 
As a leading branding firm, we've worked with countless companies to use brand storytelling as a way to humanize and socialize their messaging. Keep reading to learn more about how B2B companies have used storytelling to humanize their messages and how a leading branding firm, like Bluetext, can help you craft yours.  
Hewlett Packard
Many B2B companies run into the same issue when crafting their brand's story: density. For many enterprises, educating users on their products and services can seem daunting – but it doesn't have to be. In their "The Wolf" video, HP addresses a topic that, to many, is seemingly dry and unexciting. With thoughtful execution, however, HP was able to create an attention-grabbing and informative video with Hollywood's favorite good vs. evil plotline. By creating this short film, HP was able to engage with their audience and create a malicious character that represents the issues companies without printer security face.
With a leading branding firm, companies can work to not only get their brand's story and message in front of the right people at the right time, but they can do it in a way that grabs the prospect's attention.
Paya
When Paya – a revolutionary payment solution software company –  needed a leading branding firm to help refresh their visual strategy, brand ecosystem, and CVI, they turned to Bluetext. As a part of this brand evolution, Bluetext and Paya worked together to highlight Paya's mission and goals, through the eyes of their star team. 
By introducing their various offices, employees, and everything in between, this story gives users a look past Paya as a corporation and demonstrates the motivated and gifted individuals working together to solve various customer problems. By exemplifying their strong corporate culture, businesses further found Paya as a reliable and trusted partner.
Varonis
Varonis turned to Bluetext to help position the company with C-level executives who are unaware of their enterprise risk by not leveraging solutions to understand who has access to the data their enterprise relies on. Together, Bluetext and Varonis created a two-part campaign to highlight enterprise exposure of sensitive information and to educate executives on insider threats.
By infusing these campaigns with humor, our teams were able to elicit a positive response from viewers, while staying true to the principles of Varonis' overarching message.
Zendesk
For new brands especially, finding the right story to tell can be very difficult. B2B storytelling doesn't always need to be real. Zendesk, for example, created a fake, semi-grungy band named "Zendesk Alternative" and even created a website for the band. By using this direction, Zendesk was able to bring more users to their website and further educate them on the problems Zendesk is solving. This approach, although certainly nontraditional, was widely appreciated by users for being so out of the box and unexpected.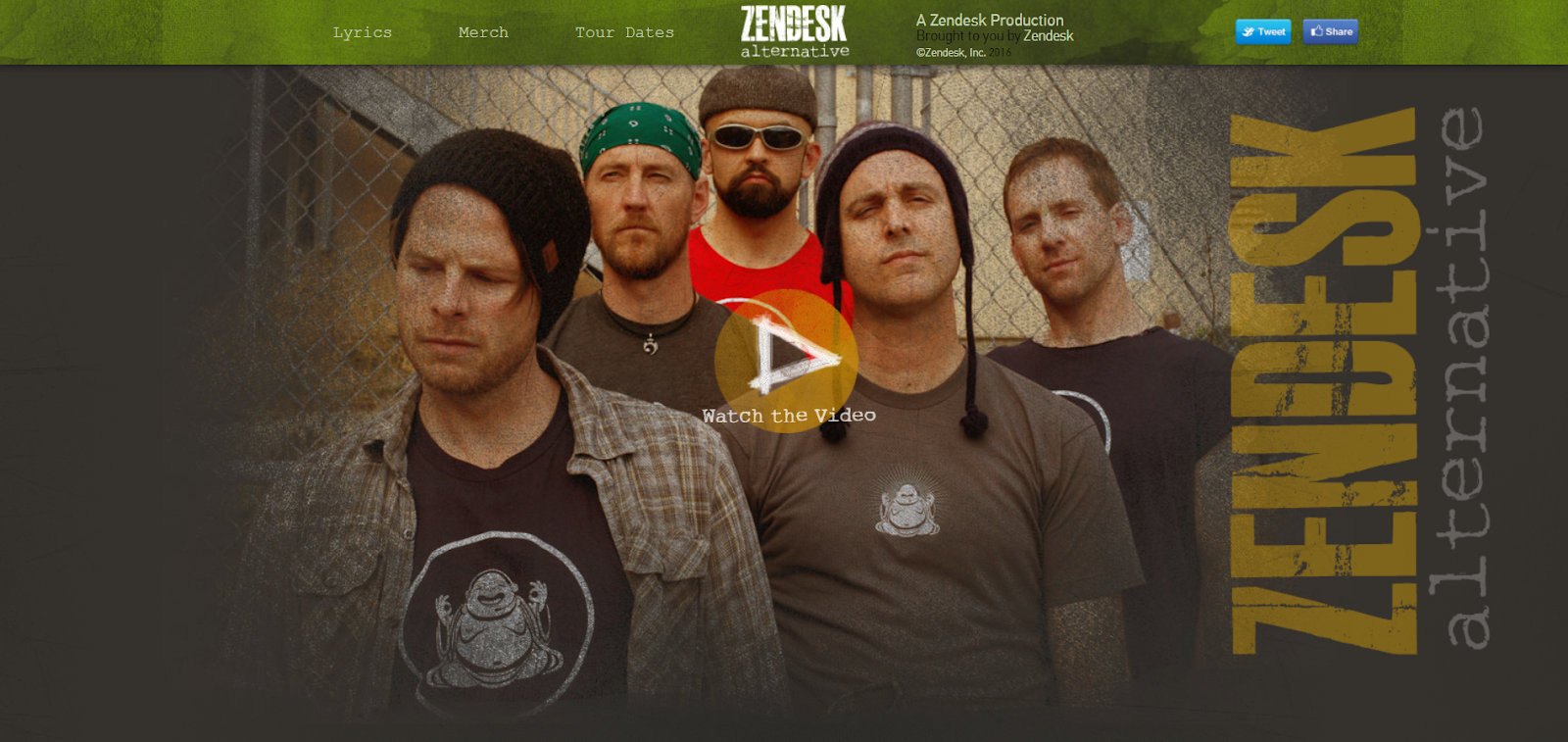 With thoughtfully planned out and carefully executed campaigns, we've been a part of some of the biggest successes in brand storytelling. A good story is multi-layered and lets your audience know more about your brand and what it stands for. By sharing your brand's story, you let your current and future customers see your company as a group of hard-working, motivated people who are committed to solving inefficiencies and business problems. 
Interested in working with a leading branding agency to help tell your story? Contact Us!
Your website acts as an essential business tool — used across every industry for a diverse number of functions.  B2B companies rely on their websites to generate leads, phone calls, or physical location visits. No matter what function your website serves, there is one universal goal every business wants to accomplish with its website: leveraging it to create more growth.
There are several ways to increase your leads, sales, and revenue without investing in a complete redesign and rebuild. A great website will enable your team to work smarter, not harder. Here are tips that you should consider trying — while simple, they can help your business grow significantly.
1. Responsive Design
Mobile accounts for over half of global website traffic; if your site isn't mobile-friendly, you may be losing valuable leads. In the coming years this number will only increase, and ensuring a mobile-friendly design may be crucial to your future success. A responsive website design (RWD) adapts to fit any screen in a way that makes all pages, features, and actions accessible to users. Making sure that your website can support traffic on any browsing device ensures that users are not dropping off your site because they cannot access what they're looking for.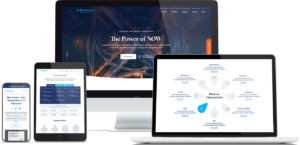 2. Simplify Your Navigation
In order to increase conversions, you need to keep users on your website. When a user lands on your website, they should be able to quickly and intuitively navigate to relevant content, allowing them to find the information they need without losing interest. The first step to keeping a user on your site is maintaining a simple and intuitive navigation. Too many options will likely overwhelm your user; it is important to have a clear path for users to the action you would like them to take as well as the information they are looking for. Otherwise, they may look elsewhere.
3. Avoid Clutter and Complex Noise
While incorporating animation and motion on your website adds visual interest for users and helps your site stand out, it's important to be aware of the balance between unique design and overly-complex noise. Too much movement can be overwhelming for your user and may detract from what they originally came to your website to achieve. A complex design can also negatively impact your site speed, potentially increasing bounce rate and affecting your SEO score. While finding a middle-ground between these two extremes can be difficult, it's important to ask if new design elements will add value to the end-user.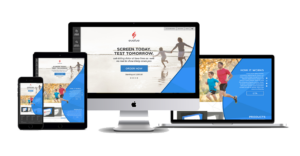 4. Don't Go Crazy With Your Fonts
While fonts are an easy way to enhance your CVI and bring visual interest to your website, they may also be difficult to read for some users or on some devices. Using a Sans Serif font for your website's body copy and making sure the font size and color meet accessibility standards is crucial in getting your message across to users. If they are not able to read the content on your site, they definitely won't be converting.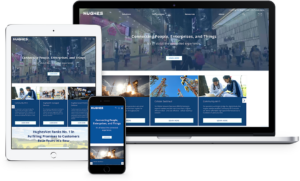 User experience is crucial to effective website design, but so is your internal team! Here are some tips to streamline the digital sales process for end-users and internal teams. A positive user experience will directly translate into increased conversions.
Use Call Tracking
If driving users to make a phone call is one of the main goals of your website, it is important to know which page has prompted the user to make the call. You can easily track this information by using unique phone numbers on different pages, allowing you to determine which page is driving the most traffic to your call center. These numbers can easily be configured to route to your main phone line, meaning there won't be any disruption to the way you're currently handling phone leads.
Install Live Chat
While live chat may not seem immediately relevant to your business, every website can benefit from this simple tool. Live chat functions to facilitate interactions with your users and enables them to quickly get the answers they're looking for without spending too much time hunting around the site. Many chat services will also integrate with mobile phones, allowing your business to easily monitor traffic. 
As the world becomes increasingly digital, having a professional, user-friendly website is now more important than ever. With countless options for building or overhauling a website, picking the right content management system or DC digital web design agency can seem overwhelming. Don't panic, Bluetext is here to provide expert advice to all decisions that go into building your digital ecosystem. As a top DC digital web design agency, with teams of Drupal and WordPress development experts, Bluetext has worked with countless client's to build high-quality, easy-to-navigate websites. Our teams of user experience and user interface specialists take many things into consideration when building a website; however, navigation is always a top priority. 94% of web users report easy navigation is the most important feature when evaluating a website. As an experienced DC digital web design agency, we've been able to test why and how logical website navigation is critical. Here are four ways to make sure your website is as intuitive as possible.   
1. Keep Things Orderly
In creating a new website, the order of information on a page can make or break the user experience. People tend to best recall the first and last items in a series and forget the information in the middle – this is known as the primacy and recency effect. For this reason, the most important information should be included in the hero zone of a website. The hero zone, in other words, can be best equated to an elevator pitch – a short description of your idea, product, or company that briefly explains your concept in such a way that any viewer can quickly understand it.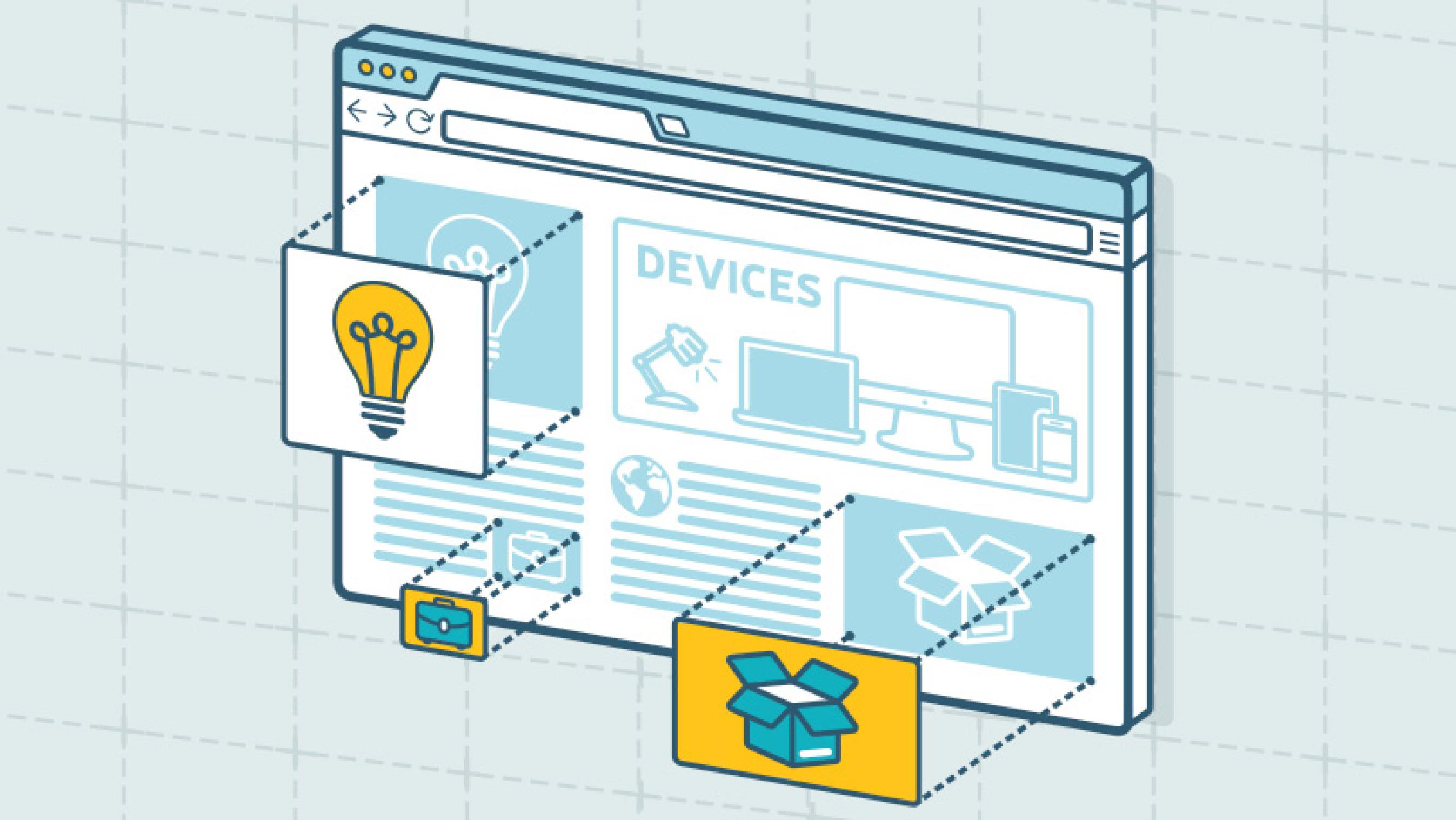 2. Remain Consistent
By 2027, there will be more than 41 billion IoT devices around the world. The increased volume of IoT devices means more individuals around the world will be accessing the web through a wider range of devices. As a DC digital web design agency, we've seen the increased importance of creating responsive websites that automatically scale to device type but remain consistent in general structure. Menu systems often become crowded and confusing as screen widths decrease to tablet and mobile devices.  Digital design agencies can help overcome this obstacle by recognizing the critical breakpoints in your site's design and implementing menu structures optimized for tablet and mobile screens of all generations. By keeping this consistency in structure and navigation across devices, users will become more familiar with and loyal to your website and brand.
3. Limit Menu Items
To ensure a website is easy-to-use and navigate, the structure is essential. For example, listing each page separately in a navigation header creates an overwhelming and near impossible user journey. Your sitemap should act as a foundation, with the most important items laying the building blocks for secondary pages. By systematically creating a logical sitemap utilizing primary and secondary navigation, you can create a fluid user experience that allows users to find exactly what they need with ease. As a DC digital web design agency, we have access to and frequently use site map testing tools, such as Treejack, to evaluate the findability of topics on a website. Not to mention, creating a logical, hierarchical sitemap makes it much easier to produce an XML sitemap, which is pivotal for SEO.  
4. Test. Test. Test.
A/B testing website navigation is the only way to truly take the guesswork out of website optimization. As a DC digital web design agency, our Drupal and WordPress development experts have seen first hand the benefits of A/B testing. With proper testing, website navigation changes can be data-driven. Conversations surrounding those changes then shift from "I think" to "I know." Although A/B testing can be employed to answer one-off questions, it should be continually used to improve metrics, such as conversion rate, over time.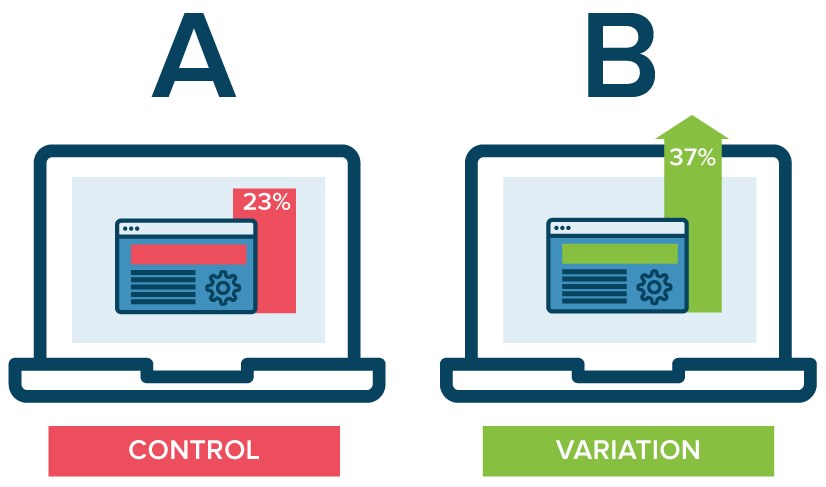 In building or redoing a website, intuitive navigation design should always be a top priority to ensure users don't require instruction or trial and error to move around the site. By using the navigation best practices mentioned above, you'll have taken a great first step towards better engagement and higher conversion rates on your website by enhancing overall user experience. To learn more about our processes and to see our work, check out our case studies.
Trends in website design are ever-evolving. It's a fast-paced industry, but any business with a digital marketing presence should take efforts to stay informed and keep up with best practices. Just as you would ensure employees are helpful and informative to customers in a physical store, your users expect the same experience online. Here are three user experience trends that you should consider for your business' website in 2020:
Design as a part of your business strategy.
A few years ago, chief executives might have excluded themselves from having a say in website design or functionality to focus on the bottom line. That being said, more and more companies have come to recognize the critical importance of a strong online presence. With the world participating in the digital-first movement, your website says a lot about the health of your business.
The future of the company often lies in the hands of top executives, as they typically establish the company culture and the goals with investors or the board of directors. Including top stakeholders in the design process is critical to get initial sign off and ensure their vision is incorporated. It is important to involve diverse perspectives into any web design, especially the ones writing the checks. These stakeholders offer a unique perspective in the current state and future aspirations of the company. Website strategists and UX designers should always include the top decision-makers in the room to make sure the website they are designing today aligns with the business strategy of the future.
When Bluetext recently partnered with Blue Yonder (formerly JDA), the #1 supply chain management software company in the world, we made sure to include top decision-makers from the initial discovery session, all the way through to launch of their brand new website. You can view our work with Blue Yonder here.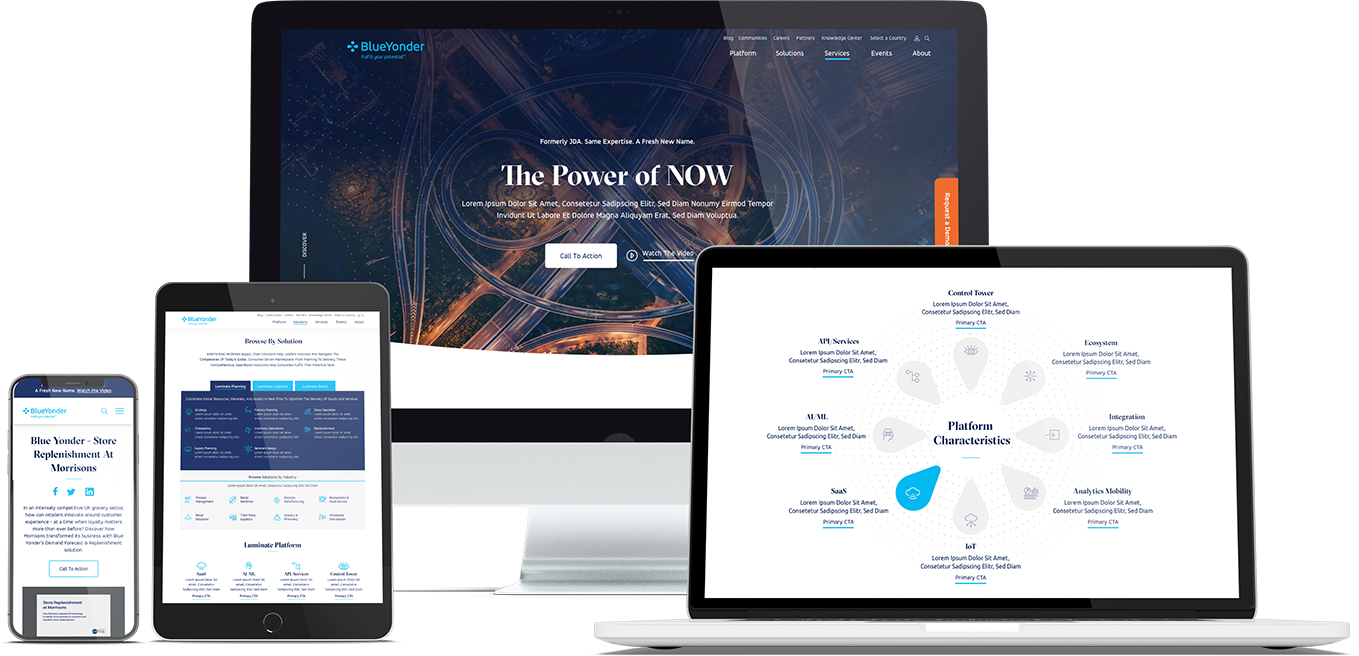 Thumb-friendly design.
With over 50% of website traffic coming from mobile devices, responsive website design has become a top priority. Menu navigation and intuitive user journey has been and always will be a top design consideration, but recently there has been a shift in attention towards mobile menu design. 
How do top UX design agencies optimize for user comfort as we design for mobile? We think about adding content and important elements to the "thumb-zone".
The "thumb-zone" includes the area at the bottom of a mobile device and on the side opposite the thumb. Test it yourself by holding your mobile device. Where does your thumb naturally fall? User studies say that about 75% of user interactions are thumb-driven, so including navigational items and important content in this zone creates a simplified and more natural user experience. In 2020, you will likely notice a lot of websites start to move away from hamburger navigation on the left side of the screen. These are often replaced by navigation bars at the bottom of the screen, aka the thumb's natural setting.
Bluetext designed a mobile-first website for Built With Chocolate Milk, an organization that promotes the benefits of chocolate milk as a natural recovery drink. Bluetext enhanced the user experience and overall engagement through a website redesign that emphasizes the science-backed benefits of chocolate milk and showcases Built With Chocolate Milk's impressive partnerships with world-class athletes such as Klay Thompson of the Golden State Warriors.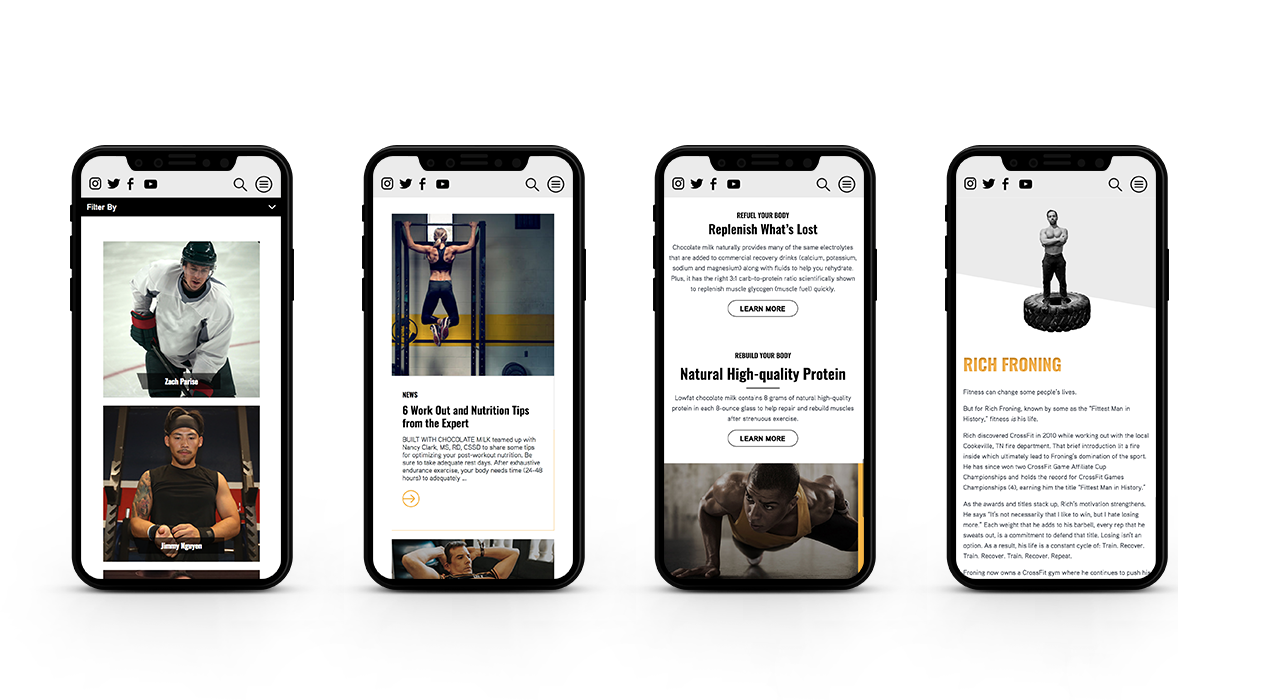 Accessibility.
With the internet being a critical part of daily life and the rise of user-centric design, it is no surprise to see accessibility on the list. When thinking through how a user gets from point A to point B, UX designers should be inclusive of those people who may have a disability and use assistive technology.
One way of keeping accessibility top of mind is to develop separate personas for users that may have low vision, deafness, or other disabilities. Persona creation is a common exercise for top digital marketing agencies when beginning a website project. But thinking beyond the expected customer personas can open insight into a more inclusive and realistic set of potential web users. Having empathy for these personas while designing will help ensure little tweaks are made that allow them to equally experience your content. For example, ensuring text is large enough for users with low vision and inclusion of space for video transcripts are all UI elements that make the website more accessible to all. With the rise of imagery- and animation-heavy sites, adding alt text to all website imagery will allow screen readers to provide context to visually impaired users. Plus, this step will kill two birds with one stone by improving your site's SEO ranking with keyword-rich descriptions.  
Added bonus: Google prioritizes websites that are more accessible to more users, so if you want to boost your SEO rankings, keep accessibility top of mind.
When the SSB Bart Group, the leading provider of accessibility solutions and software, needed a new brand to increase its market share and continue on its growth trajectory, it chose Bluetext to deliver a new name, brand, and website that would focus on its people and expertise. After a thorough discovery process, competitive review and market analysis, Bluetext proposed Level Access to simplify the brand and its promise to the industry. The new look and feel and how it is presented on the website reflects Level Access' mission "to create a world where digital systems can be made readily accessible to users with disabilities—enabling digital technology to become a profound empowering force in their lives."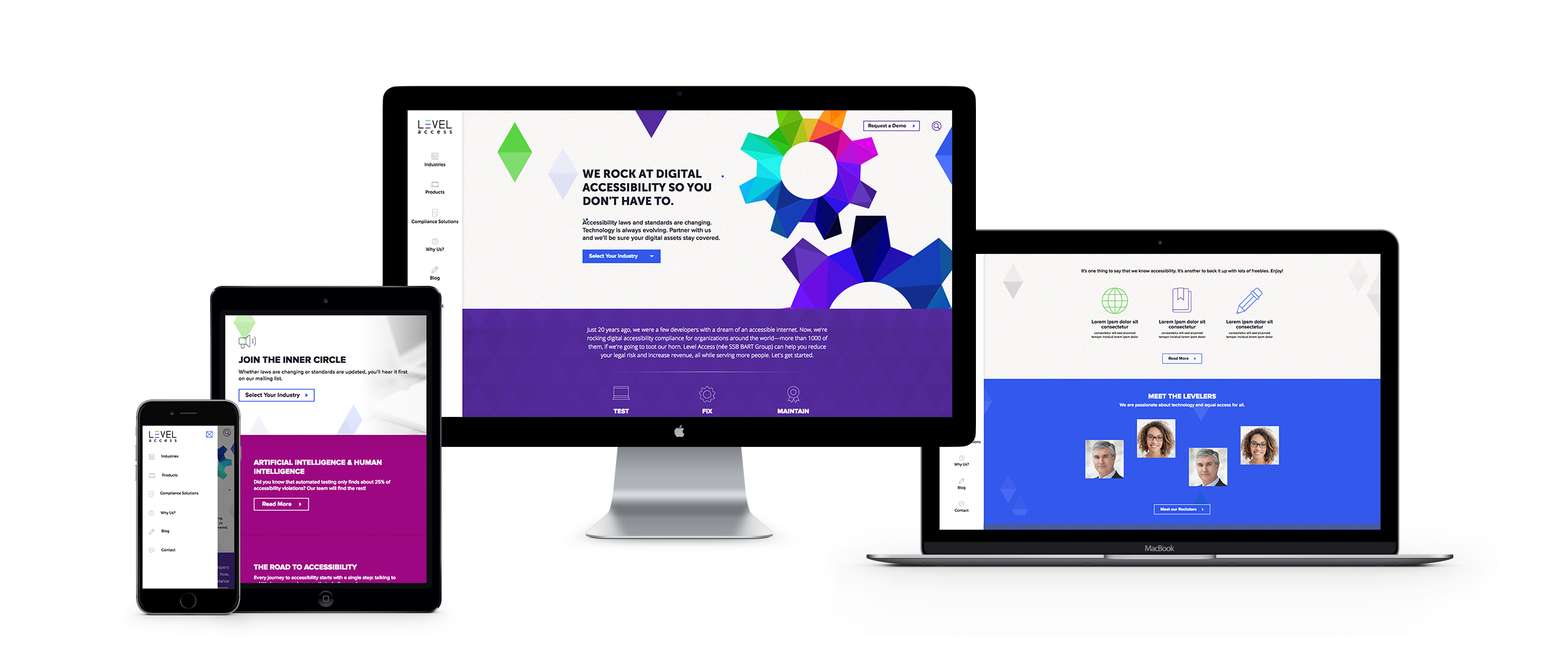 Over the last couple of years, Bluetext has noticed a few key trends in what the C-Suite is asking for when kicking off a website project. Even if they don't know much about what they're asking for, or how to accomplish it, they have a keen sense of its importance. "Our competitors are doing it. Companies that we look up to are doing it. We need to do it too."
Let us break down the 7 most common "needs".
1. "We need to be seen as thought leaders."
More and more, valuable website real estate is being dedicated to highlighting thought leadership content. Thought leadership is common on home pages and primary navigation items, especially as increased velocity benefits SEO. Blogs and other educational content are frequently cross-promoted throughout sites. Often, this content is displayed dynamically with custom logic based on publishing dates and category tags to keep pages current and relevant, and require less upkeep for page editing. Our clients recognize that users have come to expect this content, eager to consume and share.
When Bluetext launched the Arlington Capital Partners-backed Centauri, we designed and developed a fully integrated content marketing program to establish the brand in the market and increase word-of-mouth around the launch, prioritizing recruitment and a strong web presence.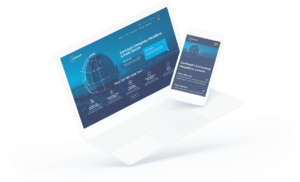 2. "We need to tell our story."
We have moved on from verbose descriptions of who we are and what we do in a home page. Users do not want to read; they want to experience. Today, companies are using "digital storytell" to express their value proposition. Visually stimulating, thought-provoking, and often interactive, digital storytelling creates an experience for the user unique to your company that holds attention to get a message across. Top digital marketing agencies like to think of digital storytell like those chicken nuggets with a secret serving of vegetables inside. The consumer enjoys what they're eating, but you're giving them what they need at the same time.
Take for example our work with Invictus. Invictus is a full-spectrum cyber technology and national security company dedicated to the protection of the nation's security, global defense, and IT infrastructure. Invictus turned to Bluetext to embark on their next mission: grow from veteran-owned small business to big-time government contractor. With a fresh logo, reimagined corporate visual identity, and a modern website, Invictus is prepared to continue growth as a cyber-forward contractor for the federal government and commercial clients.
3. "We need to trim the fat."
Less is more when it comes to content and choices. Users quickly get lost in antiquated sites with brochure-ware pages and deep menus. Content marketing agencies constantly hear from clients over how bloated their websites have become over time, and seek expert advice to tame its unruly junk drawers. A top digital marketing firm will tell you simplified information architecture can go a long way. Clear personas and usability testing can inform this crucial spout from which content strategy flows. Content should always be filtered for necessity, validated by the persona it serves, hole it fills, and value it adds. As attention spans wane, so must content.
Bluetext partnered with ManTech, a multi-billion-dollar public company that provides subcontracted technological services to the US government, to develop a fully responsive site with an enhanced user-experience. The intuitive, well-organized design drives users to their needs quickly and functions as a lead-generation tool. The new site also provides a new experience to recruits with a seamless integration of job application workflow, allowing prospects to quickly search and filter jobs relevant to their specific interests and experience.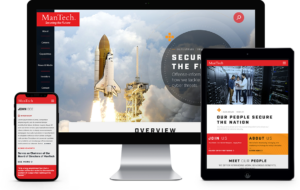 4. "We need to personalize the experience."
Personalization is no longer reserved for B2C websites. The B2B sales cycle is long, often requiring many interactions and engagements over time. Repeat users are an opportunity to speak on a more personal level. The more data we capture about a user, where they come from, how and with what they interact, the more we can adjust a web experience. From imagery, messaging, journeys, iterative forms, and specific calls to action, personalization lets the user know you understand them. Personalization is not a 'set it and forget it' initiative. It requires technology, data, and iterative support over time, making it a daunting undertaking but one with a huge potential for return.
When we partnered with the Graduate Management Admission Council, we re-designed their microsite, CallingAllOptimists.com. Through collaborative field studies and research, Bluetext engineered a unique digital experience in the form of a personalized 4-question quiz. The quiz seamlessly guided the user to customized messaging and content based on their answers, while simultaneously gathering actionable user-insight which integrated directly to GMAC's marketing automation platform. Not only did this redesign improve the campaign's functionality and awareness – it created a holistic brand ecosystem that drove both the user and the client to their desired goal.
5. "We need to stand out."
Ultimately, every brand wants to look cool. Every B2B company wants people to land on their site and think, "wow." The very first thing a user takes in is the design. As a top digital design agency, we are constantly asked to be innovative and deliver a unique design unmatched by competitors. Bluetext often creates custom animations, illustrations, fonts, menus, forms, and imagery for clients. It's critical that, while we can wander far from inside the box, we remain true to the brand. The balance of brand consistency and digital creativity can create the award-winning masterpiece many of our clients are after.
When Bluetext partnered with Varonis, we launched the eye-catching "Exposure" advertising campaign, targeting C-Level executives who are unaware of the potential risk they are placing on their enterprises by not leveraging solutions to understand who has access to the unstructured and human-generated data that their enterprise relies on.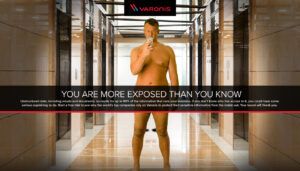 6. "We need to cover our…selves."
The legal landscape of the web is constantly changing. From data protection to inclusiveness, the C-Suite is recognizing the need for compliance to sleep easy at night. Beyond legal safety, these new requirements should be pursued because these rights aim to protect end-users. Digital marketers have a responsibility to make the internet a space for all users to experience equal comfort and access. From 508 to GDPR, your digital marketing agency should proactively implement these requirements as guided by your legal team.
Take for example our work with Level Access. When the SSB Bart Group, the leading provider of accessibility solutions and software, needed a new brand to increase its market share and continue on its growth trajectory, it chose Bluetext to deliver a new name, brand and website that would focus on its people and expertise. The new look and feel and how it is presented on the website reflects Level Access' mission "to create a world where digital systems can be made readily accessible to users with disabilities—enabling digital technology to become a profound empowering force in their lives."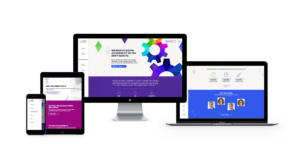 7. "We need to harness the full potential of our website."
Websites have become full-fledged marketing and sales tools. One piece of a 360-degree user experience, websites are now a living, breathing, asset, working in tandem with other channels. Data should consistently inform website governance decisions and data from the website should be analyzed to inform other channels inversely. From tracking to chatting, integrations that connect websites to other marketing channels can exponentially augment what we know about our users. Our clients constantly ask how we can integrate with full-funnel efforts, from hosting events online to chatting with prospects in other languages, the potential is near limitless.
When Bluetext worked with ResMan, a property management platform, to invigorate their brand and redesign their website. ResMan charged Bluetext with repackaging their solutions into a strategic grouping that reflected the market's needs. As a customer-centric brand, ResMan needed their external messaging and marketing efforts to reflect their goals as a company. Bluetext turned this request into a fully redesigned website, focusing on an enhanced UX that guides ResMan's users through the site with an intuitive website flow.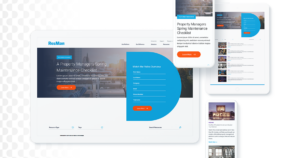 All of these "needs" are important to consider, but it's tough to nail them yourself unless you have unlimited time and budget. An experienced website design and UX agency, such as Bluetext, should guide you through these conversations when beginning a website project to determine what makes sense for your business' goals and resources. At Bluetext, our goal is that one day a CMO will point to your website in a project kickoff as the bar for their "needs."
When it comes to building or remodeling your company's website, partnering with a top website design firm is essential. By hiring a leading website design firm, you get to work directly with experts, maximize the utility of your team's resources, get access to the latest technology, and so much more. Having a professional, user-friendly website can make all the difference when it comes to acquiring new clients and retaining old ones. Prospective customers will appreciate an enhanced user experience and will be reassured by the legitimacy of your company. Read Bluetext's top 4 reasons to work with an expert website design firm.
1. Make a Lasting First Impression
At Bluetext, each website we build or remodel goes through a strict quality assurance process to ensure every page functions properly and looks perfect. Our team of coders, developers, and designers evaluate both the UI and UX of the site, validate all links and forms within the site, and ensure that each page follows brand guidelines – but that's just to name a few of the steps in our process.
When it comes to your website, we know that first impressions are incredibly important. In fact, it only takes users 50 milliseconds to form an opinion on your website and decide if they will stay or leave. Not to mention, over 35% of users will leave a website if they find it unattractive. With a leading web agency, you can rest assured that your website will not only look good but is also easy to use.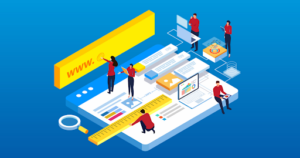 2. Optimize Your Website's Loading Speed
One of the most essential ways to make a positive first impression on users is by having a website that loads quickly. As a website design firm, our team of web analysts will assist with file compression and code optimization, enhance time to first byte, evaluate HTTP requests, and everything else in between, ensuring that your site loads as fast as possible. 
About half of web users expect websites to load in less than two seconds and will leave if a website takes any longer than three. If your website drives $100,000 in revenue per day, increasing your loading speed by one second could help increase your daily revenue by 7%. A leading web agency will ensure that no potential customers are lost due to site speed.
3. Ensure Your Site's Accessibility
At Bluetext, all engagements go through our team of accessibility experts to ensure you are publishing in compliance with the newest WCAG AAA standards. With well over half of the world on the internet, it's vital to ensure that there are no barriers to access your website for individuals with any disability. 
4. Create a Successful Campaign
Through different channels such as social media, mobile applications, search engines, and display networks, businesses can get their names in front of countless users. Meeting the ever-changing requirements of those channels, however, has become increasingly difficult. Not to mention, most every country has different advertising requirements, adding another layer of complication for those interested in advertising outside of the United States. 
A website design firm, like Bluetext, can not only help you run global ad campaigns but can help you build the perfect landing page for users to see when they click on your ads.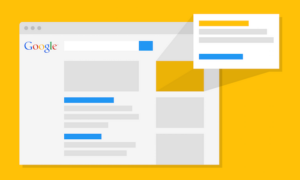 If you're looking to hire a leading web agency, see what Bluetext can do for you.
What's the real value of a logo fight? For most emerging brands, that answer is never obvious. Logos are never static designs, and revising it, or changing it all together, is often an option. But what if that logo belongs to one of the top tennis professionals, and he loses control over it because of a contract he signed when he was still an emerging brand, long before his current fame?
That's exactly what's happening to Roger Federer, a twenty-time grand slam winner for whom his initials have defined an era of tennis competition around the world. Federer, who is still recognized as one of the best players of all time, is an iconic sports figure around the globe. Because of his fame and success on the courts, his brand is also one of the most valuable in the market for tennis and other apparel and merchandise, and his logo fight makes sense.
Unfortunately, as the sports world is now learning, Federer doesn't own the rights to his logo, even though it is comprised of his initials, RF! Early in his career—before he had achieved his global notoriety as a tennis phenomenon—he signed a deal with Nike that gave it the rights to his logo. That might have seemed ok at the time—after all, the deal with Nike was worth tens of millions of dollars over his career.
But just recently, he decided to end his 24-year partnership with Nike, and has switched to the Japanese manufacturer Uniqlo. I'm sure they cut him a massive deal, but it didn't allow him to migrate his famous logo. That belongs to Nike, and that's where the logo fight now stands. Here's the history:
In 2003, when Federer was just emerging as a tennis superstar, his wife and her father developed the RF logo specifically for a perfume with his name on it. Federal liked the look of the logo so much that he talked with Nike about creating a marketing strategy around the initials. It made its first appearance on his 2006 Wimbledon blazer. The rest is logo and brand history.
The problem is, Nike is claiming ownership of the logo even with his move to the Uniqlo brand. And legal observers say the claim is solid. Federer is clearly not happy with this development. Here's what the Swiss superstar told one reporter recently:
"The RF logo is with Nike at the moment, but it will come to me at some point. I hope rather sooner than later that Nike can be nice and helpful in the process to bring it over to me. It's also something that was very important for me, for the fans really. Look, it's the process. But the good news is that it will come with me at one point."
That might be wishful thinking, and he may be trying to play nice in the hope that Nike executives will have pity on him. But I wouldn't be so sure. Nike has no incentive to help a competitor take revenue from a product line and brand that it invested time and resources to build. The answer may play out in court, just not a tennis court.
The lesson here is pretty simple: Protect your logo and brand trademark from day one. Make sure your company has complete control over its use and its future, and don't sign that away to a partner. It's one of any brand's most valuable assets, and needs to be treated that way.
The Bluetext Blog has been focusing on website design for the best user experience. In this post, we are examining five trends that companies need to understand as they examine the performance of their website design and whether it is delivering a successful user experience that is delivering results for the brand.
Cards are Taking Over. Card first became popular in consumer-focused social sharing sites such as Pinterest and Facebook for placing clusters of information – including text, photos, and links relating to one topic – in one place. For 2018, they are already gaining in popularity and offer a visually appealing way to organize and display larger data content in a smaller space. Cards also allow visitors to quickly assess the category of information and decide immediately whether they want to click on it or not. They are easy to manage and companies can select different arrangements and sizes to emphasize some types of content over others. Because of this obvious advantage, particularly on a smaller screen, cards are moving into the mainstream across all platforms.
Don't neglect the touch. Mobile devices are physical objects that hit a number of our senses, most prominently sight and sound. But the feel is also important, and shouldn't be neglected. Because of the small size of the screen, giving haptic feedback can be important and enhance the small-screen experience. Adding in well-tuned clicks as the viewer advances through a screen or a list of items also improves engagement. This is particularly true for sliders and similar types of horizontal navigation that takes viewers away from the downward scroll.

The sound and the fury. Some designers feel like sound should be an afterthought, and many find the auto-play functions that are so popular across Facebook and other social meid platforms more annoying than helpful. But when done right, sound layers will enhance the web design user experience on mobile devices. Subtle but pleasant sound layers can signal when a visitor is on the right page and can reinforce the buyer's journey through the site. They can also add to the experience when a comment is placed, or even an emoji selected.
Video is replacing static images. We all know the appeal of video for communicating information about the brand and its products or services. As video and streaming capabilities continue to get more robust, and as screens themselves better display high-res video, it is quickly supplanting static images on mobile devices. It also better engages customers – after all, video clips are always visually more appealing than static images.
Colors and borderless display. As mobile screens, now including the Apple iPhone X, are moving their screens to be completely borderless, maximizing that display field is essential. To do that, vibrant colors are making a comeback. It was not too long ago that the trend was for muted and pale color combinations to accommodate the flat designs of mobile devices. Not only do more vibrant colors attract user attention, when used in combination with the borderless display, they allow website design to literally go outside the lines for a better user experience.
Looking to build a website design and user experience for your mobile applications? See how Bluetext can help.
Annual trade shows are often the biggest events of the year for brands hoping to make connections, network with players across their industry, identify new solutions for their business, and generate solid sales leads. The Bluetext team has vast experience with association conferences and trade shows, generating attention for our clients, arranging media interviews and coverage, crafting the creative approach for their floor space, and publicizing their successes.
For our trade association clients, we work with them to help market their shows, growing their attendance and revenues through sophisticated, multi-platform outreach campaigns. One of our premier clients, the National Retail Federal (known as NRF), has been holding The Big Show for more than a century. We have worked with NRF for several years, starting with its Big Show for 2017 and this week attended NRF 2018 in New York City to see how it came off.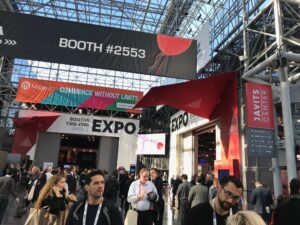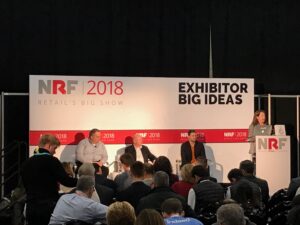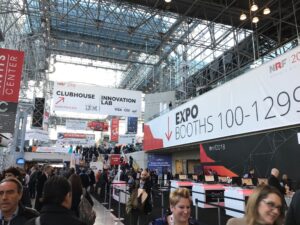 The theme this year is "Transformation," and speaker topics centered around the retail industry's need to transform itself in the wake of the digital revolution in retail sales. We developed the creative approach for the show and the marketing activities generating attendance. It is the retail industry's largest annual gathering, and as the agency partner responsible for generating registrations and revenue, we are proud to say that this year, the show attendance was bigger than ever – and exceeded NRF's registration and attendance goals.
As part of the creative approach to this year's event, Bluetext created a "Transformation Ribbon" of deep red that can fold and unfold with digital GIF video that works across the show website, and through static images on emails and signs. For The Big Show itself, we designed a three-dimensional version that would pop among the attendees at the Jacob Javitz Center in New York City.
On the other side of the continent, Las Vegas played host to the annual Consumer Electronics Show, which is a massive gathering of the industry to show off the latest electronic devices, ranging from big screen TVs to driverless cars to commercial and hobby drone to everything in-between. The Bluetext team was there to help several of our clients reach new audiences and get attention for their products and solutions. The one thing to say about CES is that it's cool, and that was most evident in the variety of new consumer electronics that was on display.