2020 will forever mark a significant milestone in remote work practices. To comply with COVID-19 safety protocols many companies have closed or limited office capacity and enabled their workforce to work remotely. There is a significant change in everyday work practices, but even more significant change in large industry events from trade shows, networking events, and conferences. While industry events as we know them are not yet possible, business must go on. Luckily, digital-based agencies such as Bluetext, have been hard at work to innovate solutions that can replicate the in-person experience as much as possible with virtual events.  
Virtual events will become a universal industry standard in the future, regardless of when large gatherings become safely possible again. Hosting a virtual event eliminates the time and cost associated with work travel and allows flexibility to attend event sessions while keeping up with the normal day to day operations. Virtual events allow employees or colleagues from anywhere in the world to easily join from the comfort of their own home or office and can choose to be present at only event sessions relevant to them and their interests. Rather than having your whole team out for three days, there is the flexibility to attend select sessions for a couple of hours at a time. 
If your company is considering hosting a virtual event, there's a couple of things to consider first. After the success of Citrix Bootcamp and SonicWall Boundless 2020, Bluetext has rounded up their top tips for the first step of any virtual event: registration.
Ace the Virtual Event Invite
One of the first things to consider with any event is: Who is the audience? Is this a trade show for a number of different companies? An employee only training? Select clientele? A virtual event marketing agency will assist with the outreach to attendees, whether that strategy is based on a specific email list or advertised publicly. From email nurture campaigns to targeted paid advertising, the options are endless for inviting attendees. Based on who the target audience is, a digital marketing agency can prescribe the right strategy for your company and design promotional assets to get people interested in the virtual event.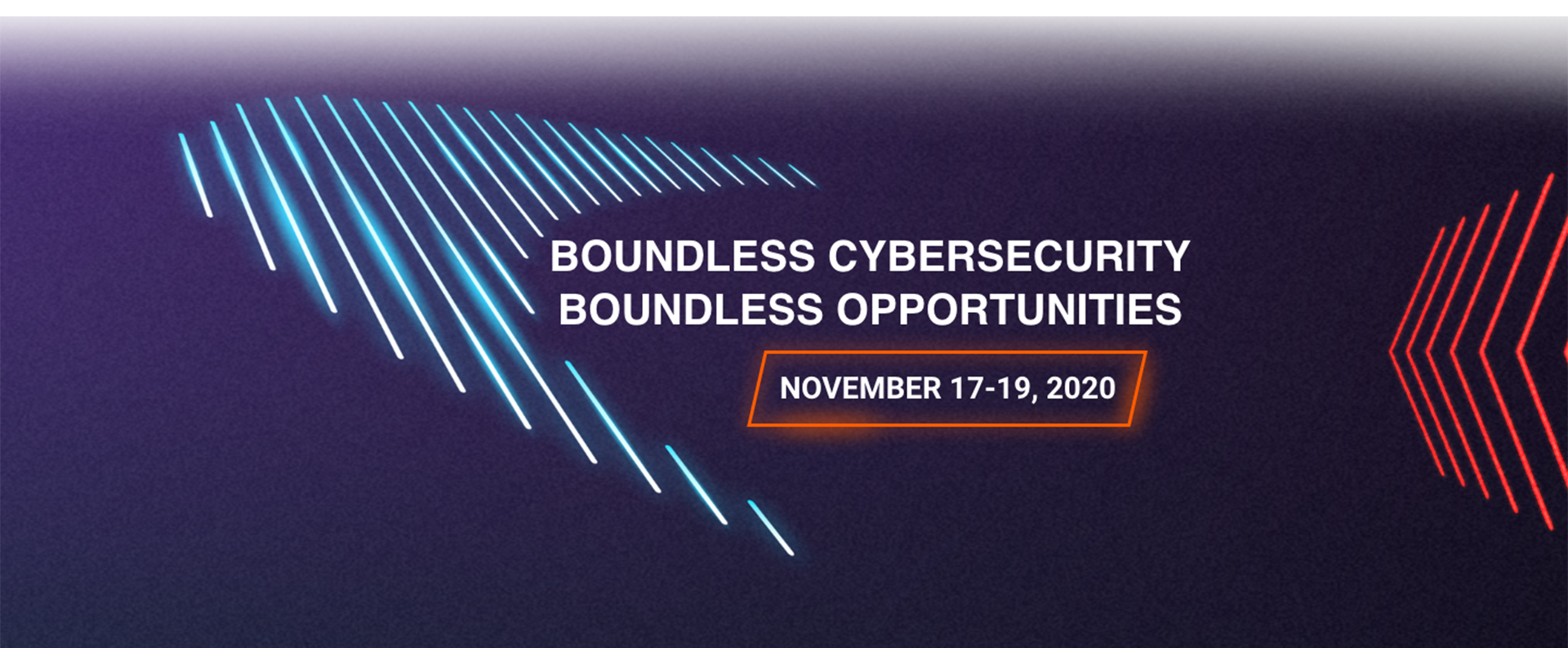 Load Up the Landing Page
Once you've sent out invites or promotional messages, attendees will need a place to RSVP. Just like a traditional in-person event, a headcount of attendees is needed to properly plan and test for specific traffic levels. Registration numbers are also a great KPI to measure event success. To fully close the conversion, the landing page for the virtual event must be clear, concise and enticing. There's no formula for the perfect virtual event registration page, but at Bluetext we recommend the following components:
A concise listing of event details (date, time, time zone, etc.)

Spotlight of the top event sessions to get users interested

A sizzle reel to showcase the event highlights in a minute

A clear and easy to find the registration form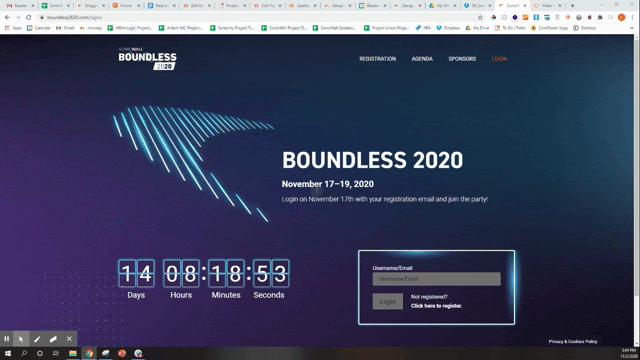 Who's On the List?
A key component to consider with virtual event registration is registration security. Will there be proprietary information discussed at the event? Will sessions be targeted at only your employees to introduce not in market products or strategies? If so, you may want to consider white-listing your company's email domain. If the event is centered around internal strategies and training, you may want to also black-list the email domains of your top competitors.  Depending on the size and subject matter of the event, it may also be important to reinforce security by black-listing personal email addresses and ensuring all attendees are relevant business partners and colleagues.
Always Say Thank You!
Once a user has found your enticing landing page and successfully registered for your virtual event, don't let the excitement end there. Be sure to send them an equally interesting thank you page. In our virtual event marketing experience at Bluetext, we have found that dynamic countdown clocks are a great way to get users excited about the event. A great thank you page may also want to link out to event FAQs, or highlight a special session to look forward to.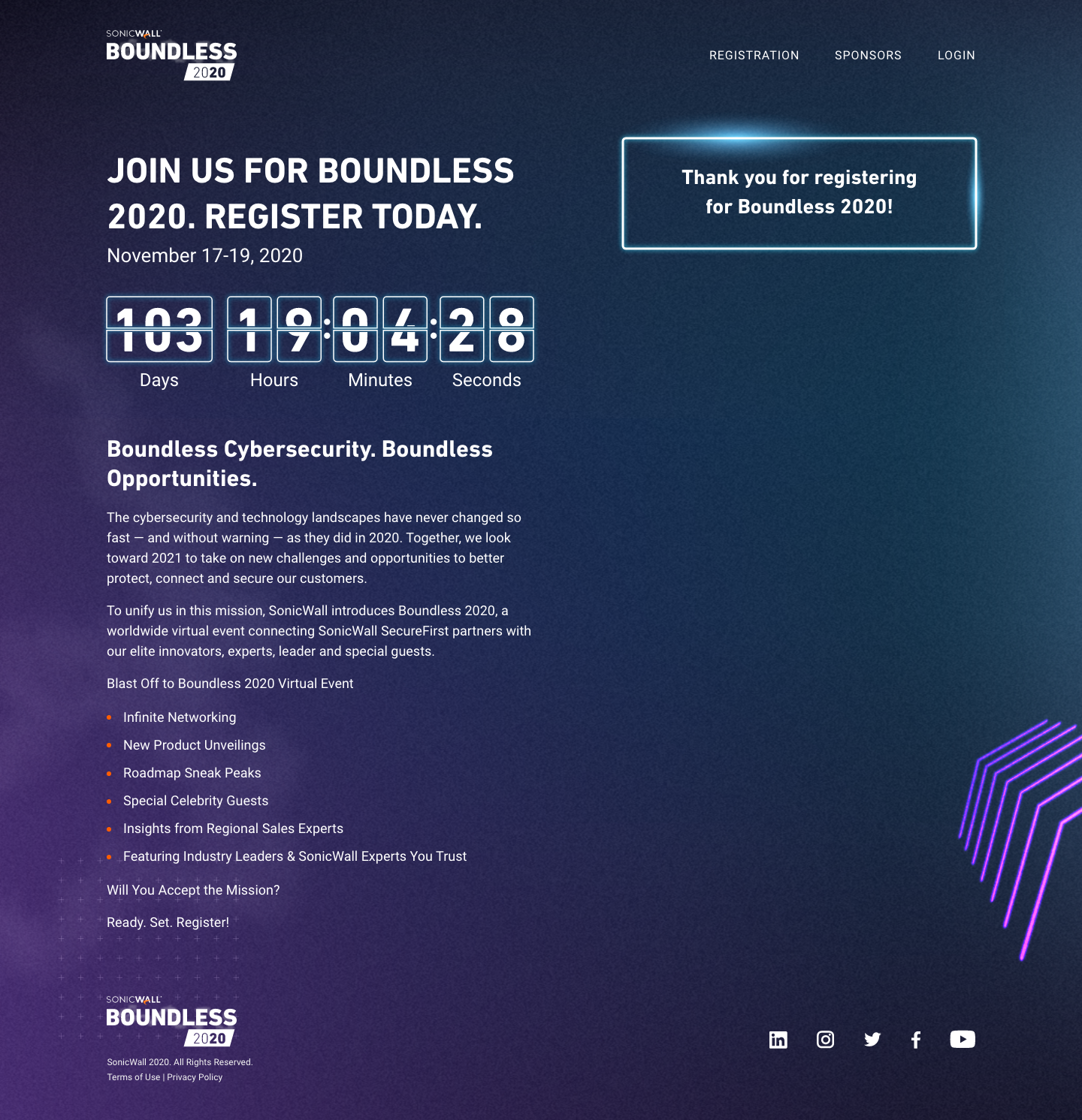 Reminder Emails They'll Want to Read
Once a user is registered don't let your virtual event fall off the radar. Use the registration email list to trigger a nurture email campaign that can send additional event details, reminders, and more! A full event agenda can be overwhelming to a user two months out but would be useful when they're blocking off their calendar a week or so in advance. It's always a best practice to remind users a week, a day, and an hour in advance of the date. Check out the recent SonicWall Boundless 2020 virtual email for some inspiration on event teasers and reminders.