1,300 hours – that's how long the average American spent on social media in the past year. People are on social media all day every day, with an average daily usage of about 145 minutes. Therefore, it is no surprise that social media has a large influence on us and the decisions we make in both our personal and professional lives. Today, social media is so prevalent that from a business standpoint, it would be a mistake to not take advantage of the medium. 
Social media is a highly cost-effective way to market your brand and yield direct benefits. Social media is great for engaging with customers, keeping tabs on competitors, and developing a strong brand presence. Through social channels, you can heighten your brand's awareness by cultivating a brand personality and quickly reaching not only existing customers but also prospective customers. Additionally, social media analytics, such as click-through rates, are able to give you timely feedback on what strategies work best to satisfy your intended audience. While it is important for your business to have a strong social media presence, you must also be careful to not overextend your social media program. Some businesses make the mistake of trying to maintain a presence on too many social media networks. Instead, it is best to focus on the few networks that will benefit your business the most.
3 Tips for Determining Which Social Media Networks are Worthwhile
1. Know Your Audience
It is crucial to know who your target market is and what social platforms they prefer. Ask yourself – what demographic is my target audience? Different social media channels appeal to different age groups, therefore it is important to identify what age group your target market falls under. For instance, TikTok has a younger audience with 60% of users being under 25 years old; whereas Facebook draws in a more mature audience, with most of its users being between 25 and 44 years of age. Therefore, if you are specifically targeting Generation Z, Facebook may not be the best route to take. Instead, your efforts should be on networks that draw in more youngsters, such as Snapchat or TikTok. 
On another note, Facebook offers the largest audience with 2.7 billion active monthly users. The app has great features that allow you to customize your social media marketing and better optimize your corporate social presence. You can even go as far as creating a business account, making use of advertising tools and analytics offered. However, depending on the niche audiences you may be trying to reach, it is important to understand the pros and cons of Facebook relative to, say Instagram, where visuals are a key focus and artistic niches are known to excel.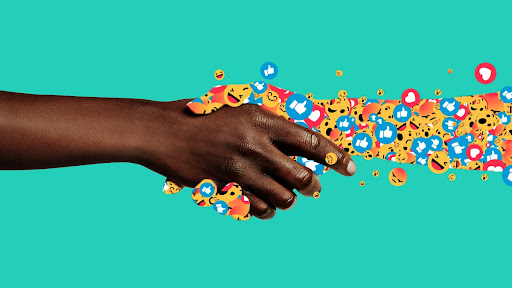 2. Think About Engagement
How do you want to engage with your audience? Each social media network offers different mechanisms to interact with users. Twitter is the best for directly engaging with customers. With Twitter, you can provide short updates about your business and interact directly through hashtags, mentioning users, liking posts, retweeting, etc. The fast-food chain, Wendy's, for example, has had success using Twitter to create a unique brand voice through their witty interactions with customers. In contrast, YouTube is a strong option for driving traffic onto other web pages. Through analytics, YouTube has proved to increase website traffic, in which users will view an ad/video on YouTube and then proceed to click on the link to your website homepage. 
It is also important to consider how your customers interact with technology. Are they heavy smartphone users? If so, Instagram might be the best application, given that it is pretty much a solely mobile app with 1 billion active users. Channels like LinkedIn are optimal for those whose customers are heavy desktop users. 
Next, it is important to find the right amount of engagement with your customers. You do not want to be too active that you are annoying users, but then also not active enough that you don't stay relevant. To combat this problem, it is best to have a posting schedule to maintain the right balance. The goal is to stay relevant in the minds of your customers, without irritating them to the point of losing followers. Also, engagement isn't built on one-way communications; you must offer users an opportunity to participate in the conversation via thought-provoking questions or even surveys.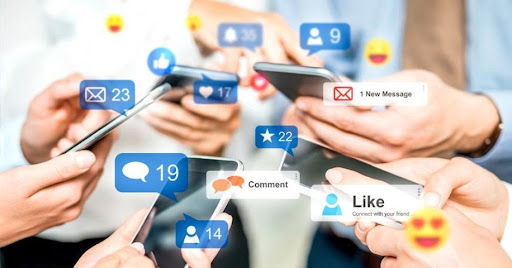 3. Consider What You Are Selling 
Of course, your social media strategy factors in what you are selling and who you are selling to. If you are selling a product, then Instagram might be a better choice given its heavy emphasis on visuals. However, if you are selling a service then Twitter might be the better application to use, where the reliance is on words rather than pictures. On the other hand, Pinterest is great for small and niche businesses where you can market directly on the site. LinkedIn is great for B2B firms that are trying to reach business decision-makers who may not be as active or reachable on more consumer-focused social platforms. With LinkedIn, you can promote your business all while positioning yourself as an industry leader and recruiting top talent. Even more so, you can stand out from competitors through thought leadership pieces published on LinkedIn. Blog posts covering how your products/services related to issues pertinent in the world can put your business at the forefront.
In each avenue, social media provides an opportunity for businesses to control the narrative. You are able to pick out what content you want to display and dictate the kind of engagements you have with customers. It is great for reputation management, raising brand awareness, and establishing yourself as an industry leader. Using social media in the right way has the power to transform your business, making your marketing efforts worthwhile. Without a solid social media presence, your business and brand may be absent from key stages of the buyer's journey or simply missing opportunities to extend overall brand awareness. 
Choosing the right social media network to promote your business is crucial for success. Contact Bluetext if you are interested in perfecting your social media presence.