62 seconds. That's the average amount of time a user will spend on a website before hopping to another page. 62 seconds for your website to show off all your company has to offer. 62 seconds for you to create a spark of interest that will keep your customer's cursor away from the dreaded back button. The attention span of modern internet users is a fickle thing, dashing between emails, articles, quick searches, and more. So when you have only a little over a minute to hook a viewer, you better make every second count. A beautiful landing page can grab a viewer's attention, but a strategically crafted landing page will keep them there. Below are some tips that top digital marketing & website design agencies use to hold the attention of your audience when they land on your site.
Helping Your Users Take Action with Interaction
A favorite UX design practice to encourage digital engagement is the use of interactive elements. This elevates the user experience from passive observer to a participant (referring to any degree of interactivity) on your landing page. When inviting users to interact with content, UX designers tread a fine line between doing too little and asking too much from their audience. Subtle elements such as eye-catching hover states and scroll-initiated animations are one way to get the user involved and create interesting effects based on their cursor movement or scroll. The logic behind these interactive elements is basic psychology — rewarding the user for viewing your content or scrolling encourages them to continue this action. Once visual interest is sparked, the user is more likely to continue scrolling on-page to view content and eventually reach a lead generation form. 
Lending Your Users a Hand with Custom Cursors
Another top trend in interactive content is custom cursors. Brands are beginning to implement custom cursor shapes and styles, and even animations triggered by placement on-page. One of Bluetext's favorite examples of interactive landing pages is Asimily, a page with several subtle interactive elements, including new content triggered on scroll, animated hover states, and typography motion.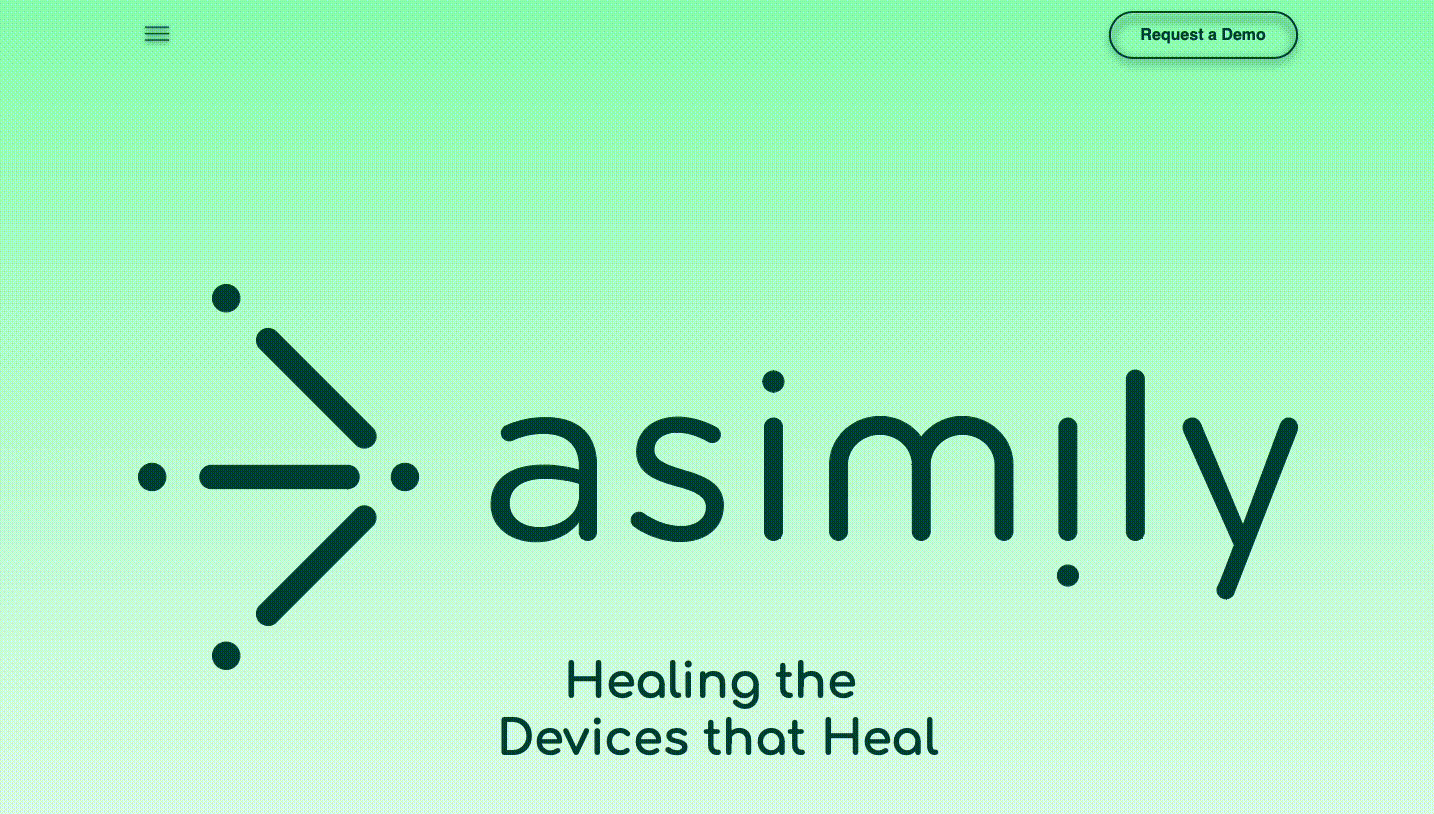 Animations That Keep Your Audience Still
Animation is also a powerful tool to capture and retain attention, with elements like looped animations ensuring that a user catches an effect and can continue to watch it. Animated promotional videos can also be leveraged into powerful lead generation tools. Videos are quite effective for generating leads because they present a simplified version of your offering, and are far more engaging, and require less effort than reading an article. Animations are a great way to convey key information more efficiently and effectively on what your brand has to offer. 
Take the Lead with Your Landing Page Strategy 
Ultimately, these little changes can make a big difference in converting prospective customers into solid leads. There are many other ways to increase leads to supplement interactive elements. Targeting by channel, limiting navigation, including a clear call to action, and communicating key insights clearly all contribute to a more impactful strategy. Aggregating strong messaging, website design, and user experience best practices can enhance conversion rates on landing pages. Need help achieving better leads? Bluetext is here to bring stronger leads to your company through exceptional content and design.