Brand Strategy
The Message and Brand Story
Rarely do you get a chance to work with a client so convinced that they can change the way cancer is diagnosed and treated that it energizes an entire agency. That was the case with Inspirata. After spending five minutes with founder Satish Sanan, it became clear that he had the resources, vision, and passion to shift an entire industry. With significant backing from major investors including the founder of NetJets, Satish came to Bluetext to launch a brand in a very short time. He wanted to focus on building and executing the business and asked us to develop a name, logo, messaging, website, brand story, process and video. The Bluetext team was up to the challenge.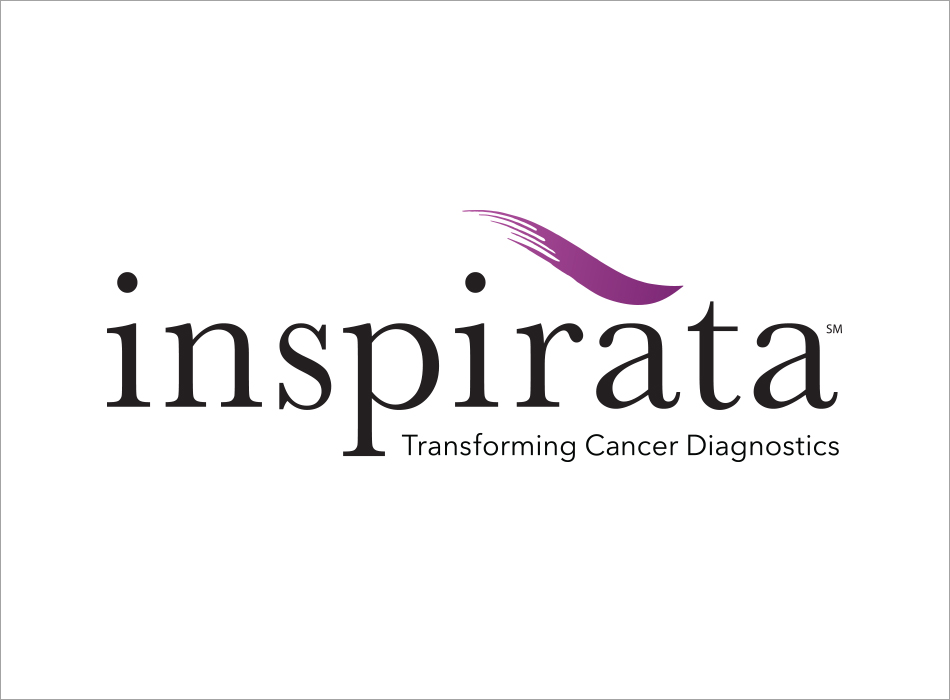 The Name
Creating a name across the medical informatics industry is a challenge as every great idea seems to be taken. But after an extensive messaging process and a team that was open to exploring many possibilities, we came up with this concept of Inspirata, meaning inspiring data. By digitizing the entire pathology workflow process, Inspirata is focused on transforming cancer diagnostics and driving better patient outcomes for people across the globe. They are focused on inspiring a market and everyone fell in love with the name Inspirata.
Brand Presentation
The Logo
Clean, elegant, professional – that is the hallmark of this brand, and the logo is designed as a simple yet elegant mark that is recognizable but not overpowering.
Corporate Visual Identity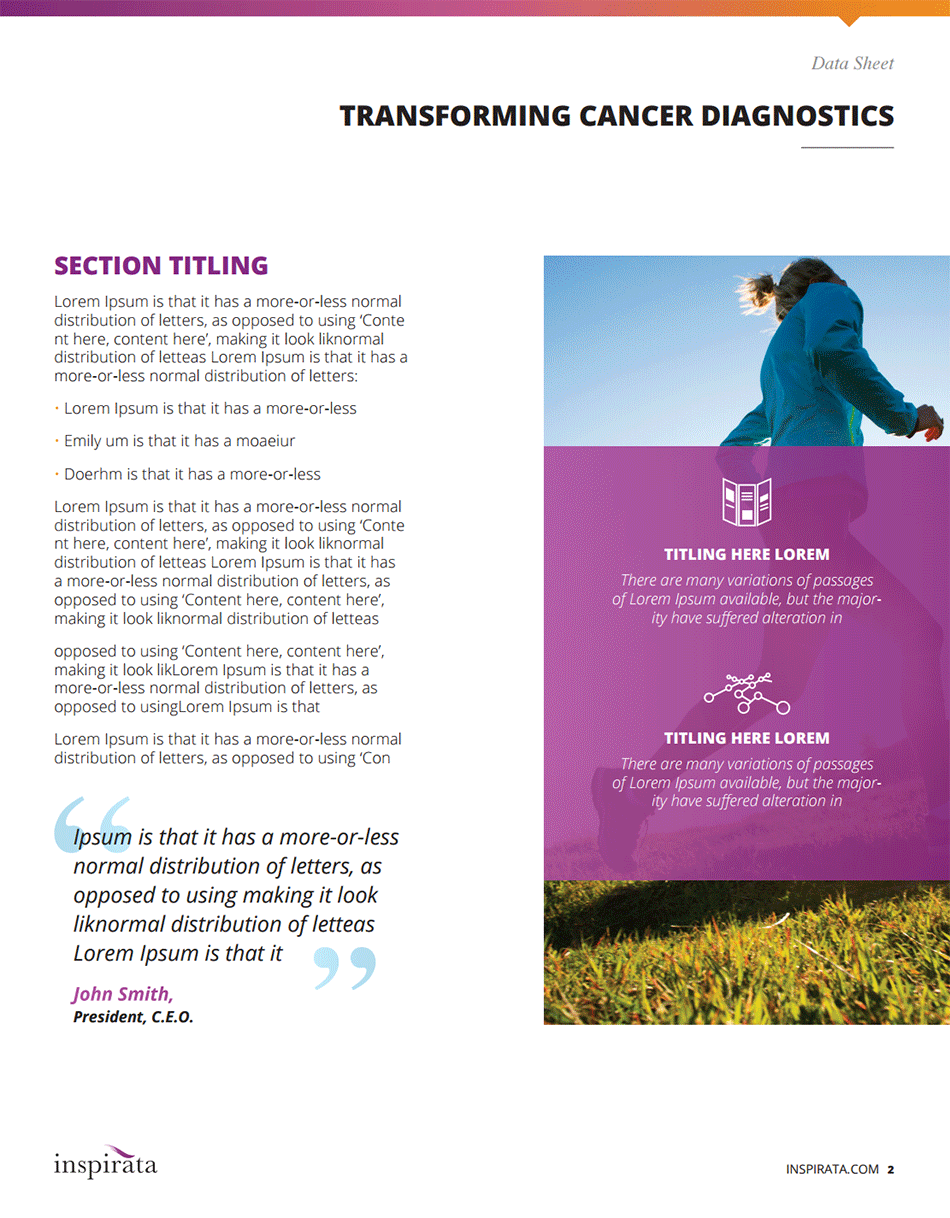 Bluetext designed a corporate visual identity system that aligns perfectly with the brand mission and story. It is simple and elegant but not overpowering.
Website
The centerpiece of the Inspirata brand is a powerful, responsive website designed to be easy to use, easy to navigate, and drive users down a path to understand the vision and mission of Satish and his entire management team. Big bold imagery, vibrant colors and lots of original content are the hallmarks of this powerful website which can be found at www.inspirata.com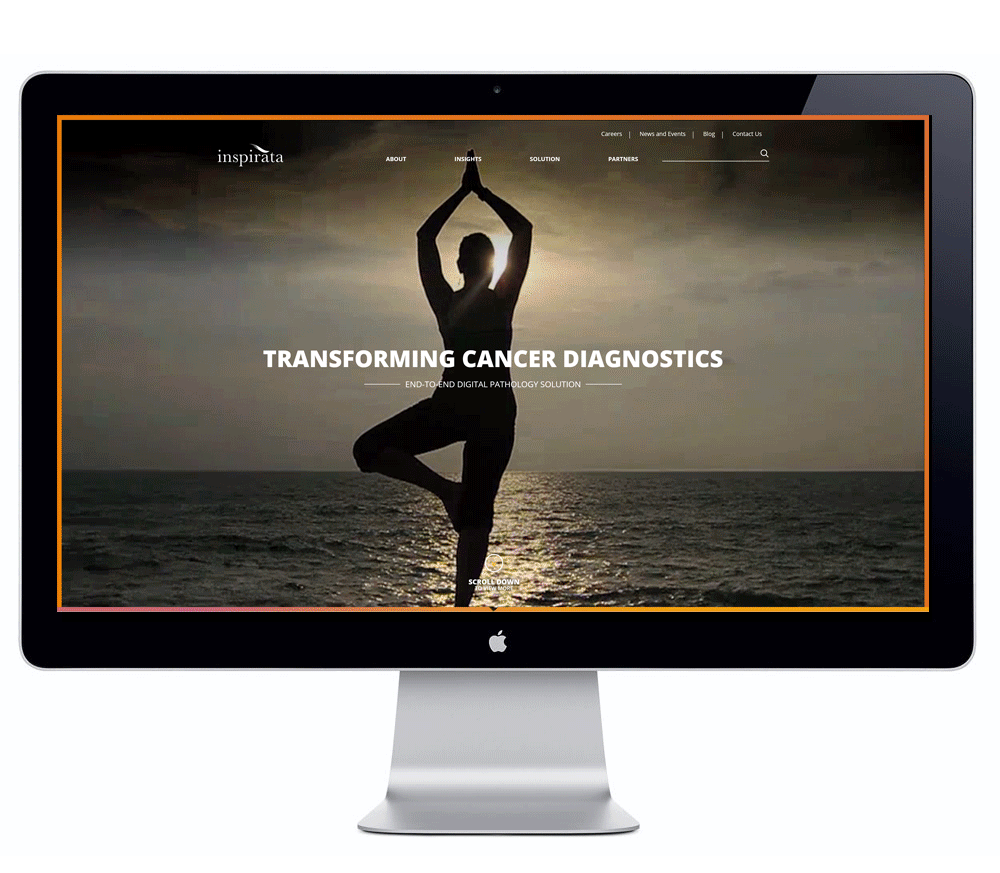 Brand Delivery
In advance of the company's launch at the USCAP 2015 Conference in Boston, Bluetext designed a powerful tradeshow booth to highlight the pathology office the future, designed an interactive infographic which demonstrates the company vision of transforming the case review of the future, and developed, in partnership with Philips, a partnership video to talk about the impact the two companies will have on the global digital pathology market.