Congratulations, you've launched your brand – now what? As a digital branding agency, Bluetext has seen many clients go through a rigorous rebranding process only to find themselves lost and unclear of the next steps. Our digital marketing recommendation? Focus on a 'Go to Market' strategy! After investing the time and resources in revamping your brand, it's time to showcase the finished product with pride to your audiences!
What Exactly is a 'Go to Market Strategy (GTM) Strategy?
At its core, a GTM strategy is a campaign to target audiences to ultimately get them to reach your rebrand. While the end goal may vary, announcing the brand and gaining recognition and attention is a critical first step for any newly branded company. 
Popular end goals include:
Raising awareness

Recruitment

Lead generation

Showcase capabilities/products/solutions

Stand out against competitors

Solidify stance in the industry
Whether your company has adopted a new visual identity, brand name, messaging platform, or all three, you should make these changes across all advertising channels. Consistency is key. Users should be able to clearly recognize a shift and not be confused by residual legacy branding. You may need to update your digital marketing campaign assets such as display ad creative, social media profiles, and website content. These assets should be eye-catching to grab the attention of new users, but also generate interest in returning users familiar with the old brand. The most common and successful channels to include in your GTM strategy are:
Paid search

Paid display

Organic social

Paid social
The most effective campaigns combine channels & targeting/retargeting to drive top-of-funnel traffic all the way down the funnel for full conversion. The beauty of modern search and social advertising platforms is the ability to target extremely specific buyer personas. Especially in a wider GTM strategy, you want to ensure your advertising spend is smart and reaching the intended audiences. Bluetext recommends targeting by at least the following demographics:
Industry

Demographics

Job title

Income 

Geographic location
What About Merger & Acquisition GTM Strategy?
Centauri
Bluetext recently supported messaging, brand, and website launch of Centauri, a new company born from the merger of three powerful federal contracting agencies. Centauri's GTM strategy followed the launch of their new website with two primary goals: brand awareness and recruitment. Bluetext served as the creative branding, website design, website development, and digital marketing strategy agency for Centauri. To meet Centauri's goals, Bluetext created an omnichannel GTM strategy to drive users to the new website and complete applications. 
To meet brand awareness goals, paid display, search and social campaigns were used to introduce the company and position them in the industry as the leading, mission-first experts. These campaigns used the brand's creative and intriguing copy to attract the attention of top of funnel traffic. The brand awareness campaign ads targeted both current customers and potential recruitments, and when clicked took users to a custom landing page announcing the new company.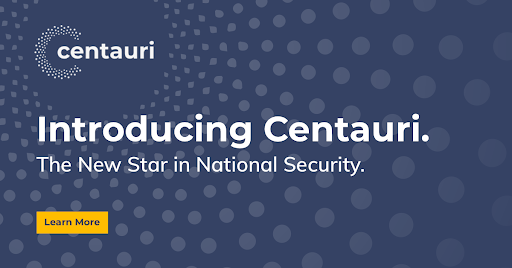 To achieve Centauri's recruitment goal, Bluetext's GTM strategy aimed to draw a connection between the new brand and their work/mission. This campaign was geared to lower funnel traffic, targeting specific candidate demographics. Using robust targeting options, Centauri was able to reach only the type of people who would fit the qualifications and be interested in their national security mission, such as veterans, engineers, and government cleared individuals. These campaign ads drove viewers directly to Centauri's career portal to view job descriptions and apply directly.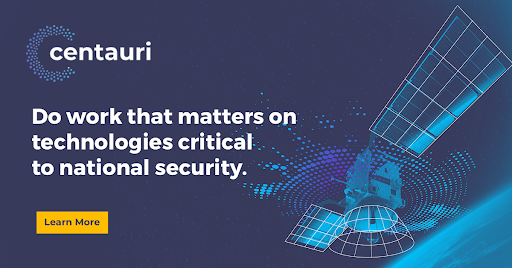 BlueHalo
Another recent Bluetext success story is BlueHalo, formally AEgis. BlueHalo sought out Bluetext to assist with their new brand messaging, creative, website, and digital strategy. Similar to Centauri, their GTM strategy kicked off following the website launch to raise brand awareness and recruit new talent. Their brand awareness campaign focused on introducing the new company as a merger of various companies to create one unified and solid force in the industry. The campaign ads drove users to the new website, where they could learn more about the merger, strengthened capabilities and industry presence. Recruitment focused ads used the precise targeting of paid social, search and social channels to retarget qualified individuals and tie the new brand to company mission. When clicked, users could view all job openings, or those most relevant to their skills set.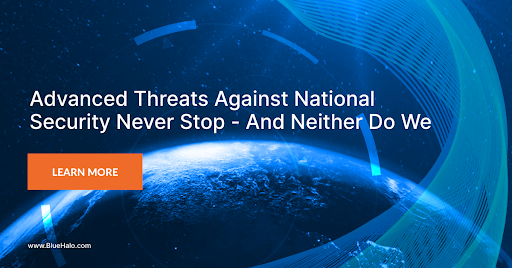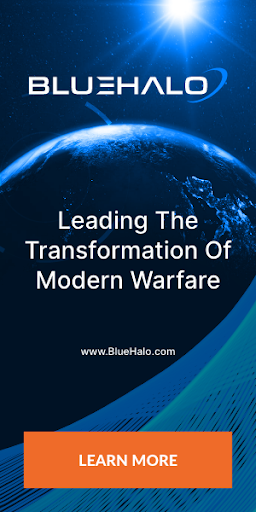 Bluetext has observed incredible success of clients who implement a GTM strategy. Having a game plan to follow the launch of your new brand or website allows you to swiftly transition from building a new brand to building business success. A GTM strategy helps reach customers, recruits and other audience members and provide competitive advantage.
Benefits of GTM also include, but not limited to:
Creating awareness of a specific product or service.

Generating leads and converting leads into customers.

Maximizing market share by entering new markets, increasing customer engagement and outperforming competitors.

Protecting the current market share against competitors.

Strengthening brand positioning.

Reducing costs and optimizing profits.
Want to make a splash with your GTM strategy? See what Bluetext can do for you.