Today CSC launched the 2.0 version of its Digital Briefing Center. CSC's Digital Briefing Center is where customers, partners and prospects from across the globe can come to learn more about the key technology conversations and shifts CSC is driving into the market.
The center is driven with immersive 3D video technology that is completely interactive through html 5 overlays throughout the user journey.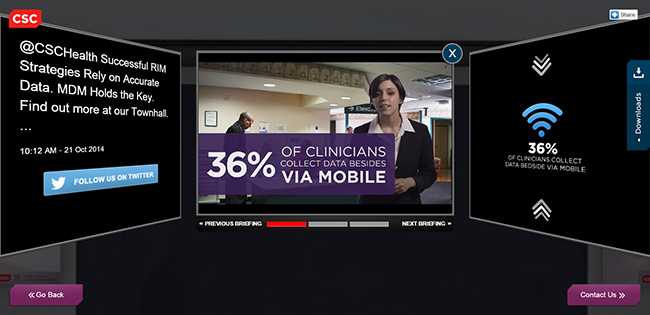 Following launch, Bluetext's collaborative creation with CSC's Digital Marketing team became the top performing component of the csc.com global web presence, a huge feat for a Fortune 500 corporation.
Version 2.0 features new capabilities spanning:
Multi-floor scalability
Triple screen experience
Dynamic social media integration
Triggered infographic visualizations synched with briefing videos
Chaptered video interactivity
The following video of CSC's head of global brand and digital marketing talks about this project: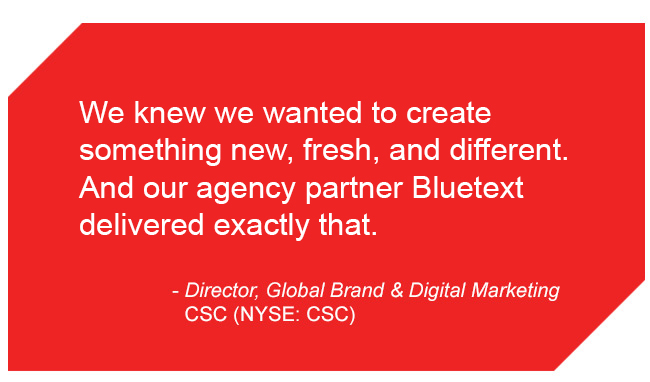 Contact us to learn about how we create innovate digital experiences for brands like yours.