Before Muhammad Ali stunned the world at The Rumble in the Jungle, he was an upstart boxer from Kentucky named Cassius Clay. Before Freddie Mercury lit the music scene on fire as the frontman for Queen, he was a young boy from Zanzibar named Farrokh Bulsara. When it comes to the icons that define our culture, so many of their stories begin with a name change that propelled them from rising stars to legends in waiting.
But when it comes to the business world, is a name change as significant of an evolution as some might believe? Would Kentucky Fried Chicken have lost its greasy grip on American diners if it hadn't been abbreviated to KFC? Would Yahoo have had its moment in the sun as the hottest homepage of 1997 if it was still called Jerry's Guide to the World Wide Web? Would a fintech startup by any other name not smell just as profitable? To answer these questions let's explore some of the most memorable rebrands of the past few decades to see just what's in a name.
Facebook Goes Meta on the Market
Perhaps the most significant rebrand in recent memory, Facebook left users, investors, and competitors scratching their heads after abruptly changing their brand name to Meta in October of 2021. Meta founder Mark Zuckerberg offered several reasons for the change, including the need to unify its disparate product offerings, like the recently acquired Instagram, under a singular holding company. But perhaps the most interesting motivator was a shift in corporate strategy to focus on the Metaverse, a virtual world that Zuckerberg believes will be the proving ground for the next generation of digital platforms. 
Accenture Axes the Andersens
Before Accenture became the purple-hued titan of industry that it is today, it was originally Andersen Consulting. In late 2000, however, the brand hastily announced that beginning in 2001, the company would lose Andersen's name and forge its own path in global management and technology consulting as the newly formed Accenture. The massive upheaval was primarily due to a court decision ordering the severing of all ties between the company and Andersen Worldwide. But, what began as a massive breakdown would turn out to be a major boon for Accenture, as its former sibling company, accountant Arthur Andersen, was revealed to be a party to the infamous Enron scandal of 2001. 
WWE Loses the Rumble Against the Jungle
Not all rebrands are born from Machiavellian marketing schemes. If you've ever wondered who'd win in a battle between a bodybuilder in spandex and an endangered panda, you might be surprised to learn the answer has already been settled in court. Yes, one of the most infamous name changes in the entertainment industry came about due to an ongoing dispute between the then-named World Wrestling Federation and the World Wildlife Fund over who could have the coveted acronym WWF. But, as any true Monday Night Smackdown fan knows, two men may enter, but only one leaves. In 2002, the wrestling organization changed its name to World Wrestling Entertainment, making the conservationists the undisputed heavyweight champions of the litigation world. 
Google Stirs Up Some Alphabet Soup
Jumping back into the chrome-tinted world of Silicon Valley we come onto another famous rebrand in the tech sector, Google's incorporation into Alphabet. First announced in 2015, the establishment of the holding company Alphabet allowed Google, along with associated product lines like YouTube, to be brought under a unified umbrella brand. Much like Facebook's meta transformation, Google's evolution into Alphabet showcases the true power of a rebrand, the ability to change customer perception alongside a change in corporate strategy. By changing the company's brand name, Alphabet signals to the marketplace that its vision and corporate strategy have grown beyond just providing search and video products. 
Turn Your Brand Name Into Your Business' Biggest Asset
While the examples we've run through today have all been global players in their respective markets, a brand name change is just as powerful of a tool for businesses of any size. If you're considering retooling your corporate image, working with a brand strategy agency like Bluetext will ensure you get the most out of your marketing. We've helped businesses across industries with rebrand success stories like:
BlueHalo

: Formed by the merger of three engineering powerhouses, Bluetext helped bring BlueHalo to market and supported its debut as a leading provider of advanced engineering solutions and technology to the national security community.

LookingGlass

: Providing unparalleled insight and visibility into cyber threats, LookingGlass is a premier cybersecurity provider that relied on Bluetext to craft its brand strategy and empower an effective corporate launch.

Axient

: A key player in the defense, aerospace, and cyber markets, Axient relied on Bluetext to bring together several Quantitech-owned firms with one unified brand.
Take your next step toward success with a branding agency that leverages market-leading expertise to bring out the best in your business.
For the majority of December 2022 and into January 2023, the world has been captivated by the recently uncovered conspiracy of the nepotism baby, or nepo baby for short. In a nutshell, nepo babies are children of Hollywood industry insiders who likely benefitted from their family connections in the launching of their own careers. For example, "Emily in Paris" star Lily Collins, is the daughter of musician Phil Collins. Or "Stranger Things" star, Maya Hawke, who is the daughter of Ethan Hawke and Uma Thurman.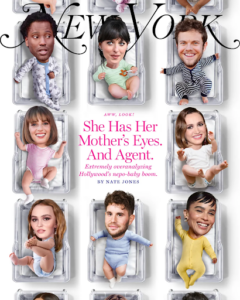 In today's Bluetext blog, we'll uncover the role nepotism plays in the world of sub-brands and product suites. We'll discuss when it may be right to reference a parent brand and act as a branded house, and when it makes sense to market your solutions separately under distinct brands and operate as a house of brands.
The Case for the Branded House
The most common form of brand architecture for brands big and small, a branded house operates as a set of sub-brands housed underneath a core, parent brand. A house of sub-brands benefits companies that offer multiple services or products, especially when a parent brand provides solid brand recognition and visibility. To the consumer, it is very clear that these offerings all come from the same parent company.
From a marketing perspective, a branded house operates under one marketing strategy and avoids confusion in the marketplace regarding who owns the sub-brand. This strategy typically works best when each sub-brands target audience share commonalities. A similar industry or job function, or perhaps the sub-brands are compliments with bundling potential. A branded house is recommended if the parent brand has an established positive reputation with consumers.
Google Workspace
The Google Workspace is perhaps the world's most famous branded house today. The goliath product suite houses Gmail, Sheets, Docs, Calendar, Meet, Drive, and so much more. As soon as you see the simplistic style and elementary school scheme of one of these sub-brand logos, you know it's Google baby. With a staggering 3 billion users worldwide, Google takes up a vast majority of the work app ecosystem and certainly benefits from architecting its business as a branded house. Their brand recognition is strong and Workspace apps are seamlessly integrated, allowing customers direct ease of use.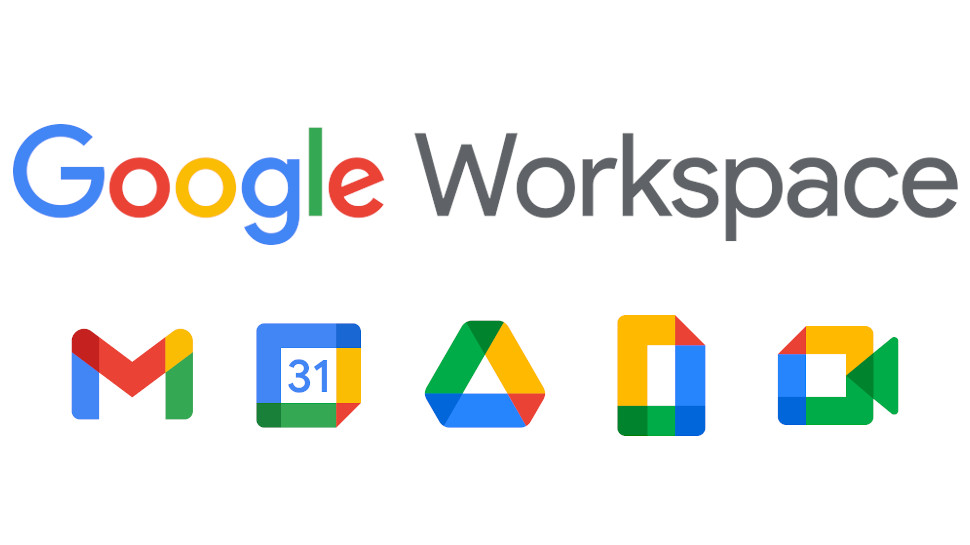 Adobe Creative Cloud
Another of today's tech giants, Adobe, launched Creative Cloud in 2011 featuring known and loved standalone applications such as Photoshop, Lightroom, Acrobat, After Effects, XD, and Illustrator in one package. The logos for each app offer a periodic table-inspired collective look and feel that tells the user it is an Adobe product and part of a branded house. These products are designed to serve separate functions but complement and strengthen each other. Therefore making the case to bundle or purchase the entire 'Cloud'…because if you're going to rent most rooms you might as well buy the house right?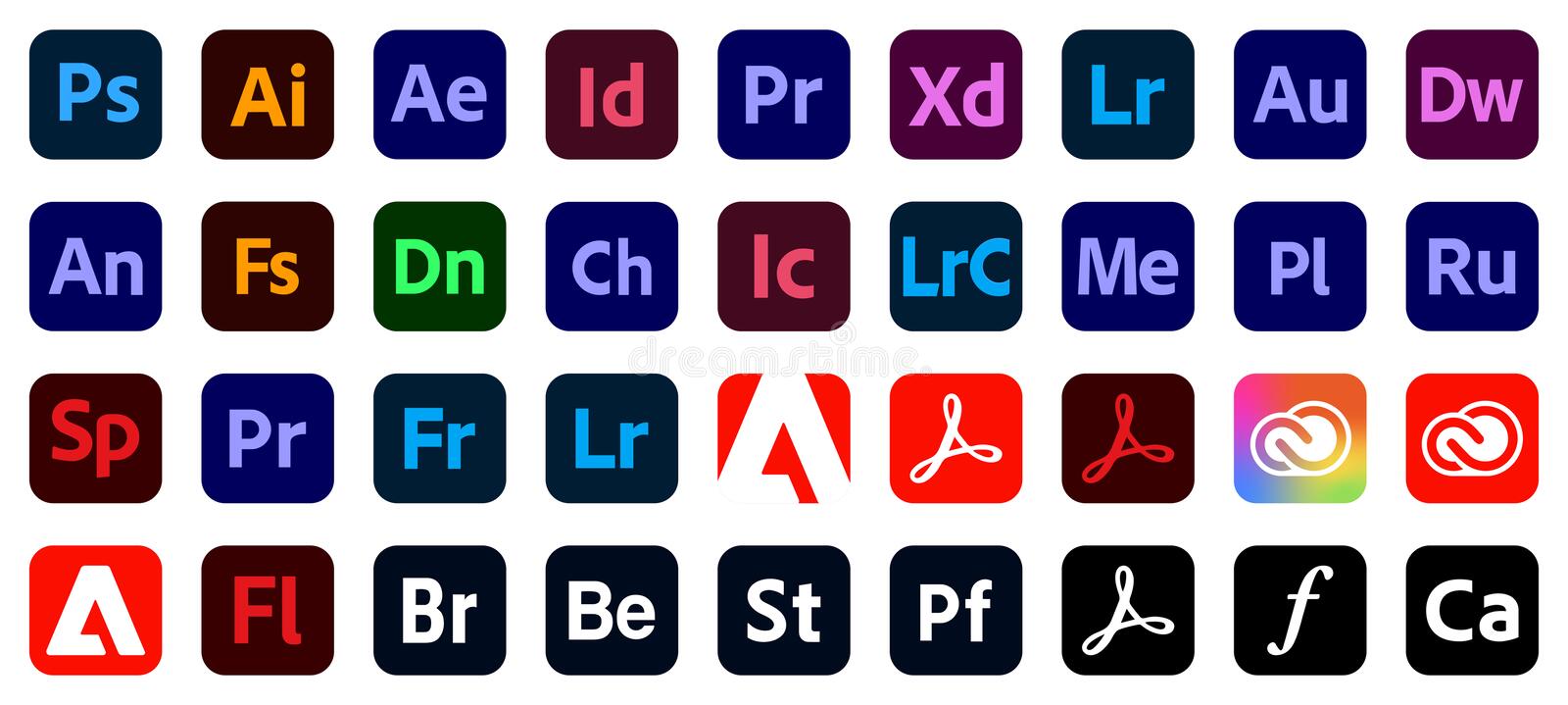 Sourcefire
Sourcefire hired Bluetext to reimagine its product architecture and create a branded house that would sit underneath the main SourceFire brand. Their suite of products, Snort, AMP, Immunet, and Firepower were great standalone applications but lacked a cohesive story that would tie them to Sourcefire. Bluetext renamed the products FirePower, FireSight, FireAMP, and FireCloud, taking inspiration from the Sourcefire name and perceived recognition in the market. Bluetext was also able to sunset Sourcefire's famed, "Snorty the Pig" gracefully as part of the rebrand, shifting the brand perception from startup to global leader. For Sourcefire, having a branded house of products aligned its marketing strategy and increased its overall brand perception. Following, the successful rebrand, the company was acquired by Cisco for $2.7 billion.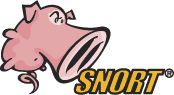 The Case for the House of Brands
A house of brands is remarkably different from a branded house, where each brand has its own unique brand identity and marketing strategy usually dictated by the target demographic. The major benefit to operating as a house of brands is the ability to service a diverse set of target markets and create economies of scale for the parent brand. On the other hand, a house of brands can be a complex system to run, and maintaining each brand's success may be almost impossible. 
Procter and Gamble
For over 180 years, Procter and Gamble has specialized in a variety of products across a wide range of target markets. Chances are, you've used a P&G product without even knowing it. Have you brushed your teeth with Crest toothpaste? Washed your hair with Head & Shoulders shampoo? Cleaned your clothes using a Tide POD? P&G probably wasn't the first association you made with this experience. All of these brands and so many more are the product of a successful house of brands.
That being said, the company has gone through a reshuffle in recent years. As of 2014, Procter and Gamble decided to retire or sell close to 100 of their existing brands, leaving just 80 brands that made up 95% of their profits. This is a classic example of a house of brands getting too big (and too expensive) to manage and needing to cut costs. Nonetheless, this is a great move by P&G, allowing the company to adapt and support their profit-making brands, and reallocate spend to develop new, innovative products that will pay dividends in the future.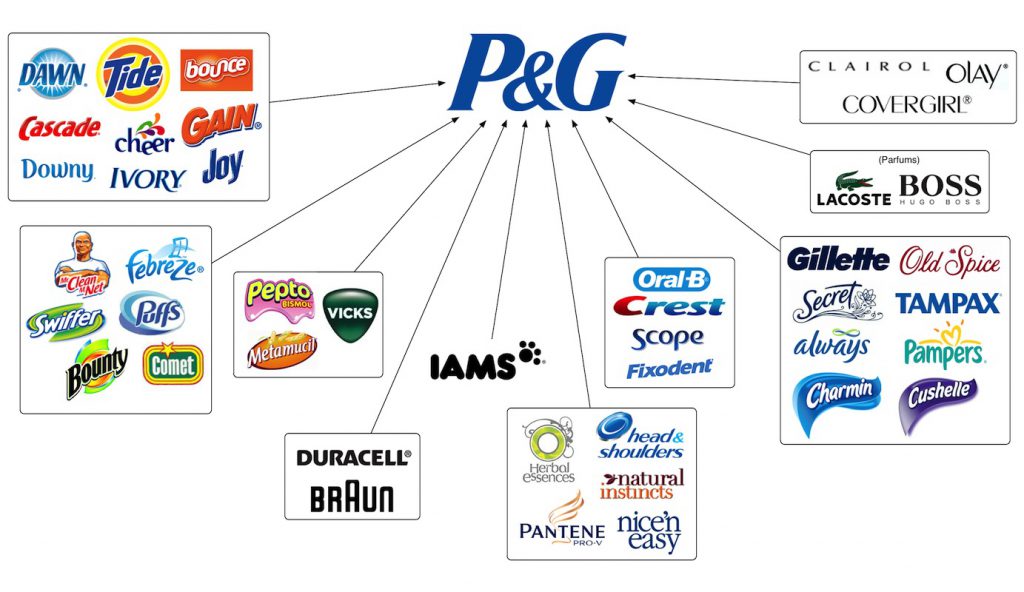 Unilever
British consumer goods company, Unilever, has been in business for just under 100 years and has grown to operate in over 190 countries around the world. Unilever specializes in products related to food, cleaning products, toothpaste, and beauty products, and they are the largest producer of soap in the world. Did you use Dove soap this morning? Spread some Hellman's mayonnaise on your sandwich at lunch? Snack on a pint of Ben & Jerry's ice cream last night? All of these brands operate under the Unilever house of brands. Unilever's success derives from operating multiple brands in the same category targeted at unique demographics. The same consumer doesn't buy both Dove and Suave soap, but both are owned by Unilever. This allows the company to target as much of the market as possible, all through the power of branding.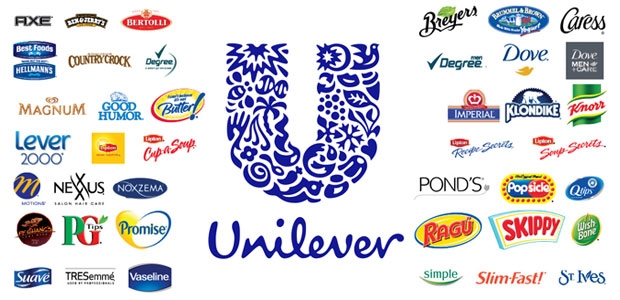 General Motors
GM is the largest automaker in the United States, operating brands including Chevrolet, Buick, GMC, and Cadillac. General Motors is possibly the perfect example of a house of brands that operates at all levels of the market to reach as many consumers as possible. A prospective car buyer is not in the market for either a Chevrolet or a Cadillac. Each brand represents a segment of the market and positions itself accordingly from a price, performance, and look and feel perspective. GM has positioned itself as a brand with potential to truly appeals to everyone by offering distinct models to just about every price range, catering to wide range specific preferences.
GM has also expanded outside of the US market, competing in Europe with its brands Opel and Vauxhall, and in China with its brands Baojun and Wuling. General Motors has also been very successful in its brand consolidation efforts. For example, the company bought Hummer in 1998 and discontinued the brand in 2010. A Hummer EV pickup truck and an SUV are now in the works and will be marketed under the GMC brand. Another example of brand consolidation under GM was the acquisition of the Yellow Cab Manufacturing Company, which produced cars for the Yellow Cab company in New York City. General Motors acquired a controlling stake in the company in 1925 and bought the business entirely in 1943. Following the complete acquisition, the company was absorbed into its brand, GMC.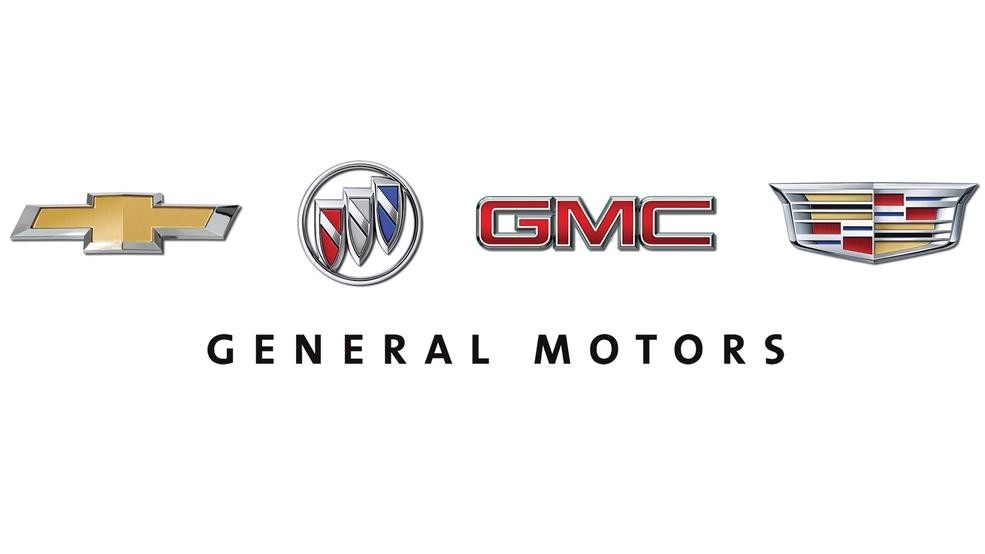 With brand perception under constant scrutiny, brand architecture is an important consideration in today's marketing world. For many companies, a branded house is the best structure as it allows them to operate under a core, leading brand and logo, focusing on one market strategy. For others who are targeting multiple market segments in the same category, a house of brands is the correct choice as it allows them to compete at as many levels of the market as possible. Not sure which strategy is the right one for your company? Speak with the experts at Bluetext today.
Considering a new name for your business? Whether your company has just undergone a merger or acquisition, or perhaps just needs a fresh rebrand, corporate naming can be just as equally exciting as it is daunting. If you have kids you probably relate to the decision anxiety that comes with naming. Will the name fit his/her personality? Will the name be memorable and unique? Will it withstand the test of time? The classic choice overload paradox sets in. The infinite number of possibilities makes the ultimate decision even harder. Not to mention the significance a corporate name can hold. Choosing your company's name is one of the most important decisions you'll make, as it sets the tone for all future branding initiatives. For better or for worse, your business name helps create a strong first impression with potential customers and investors.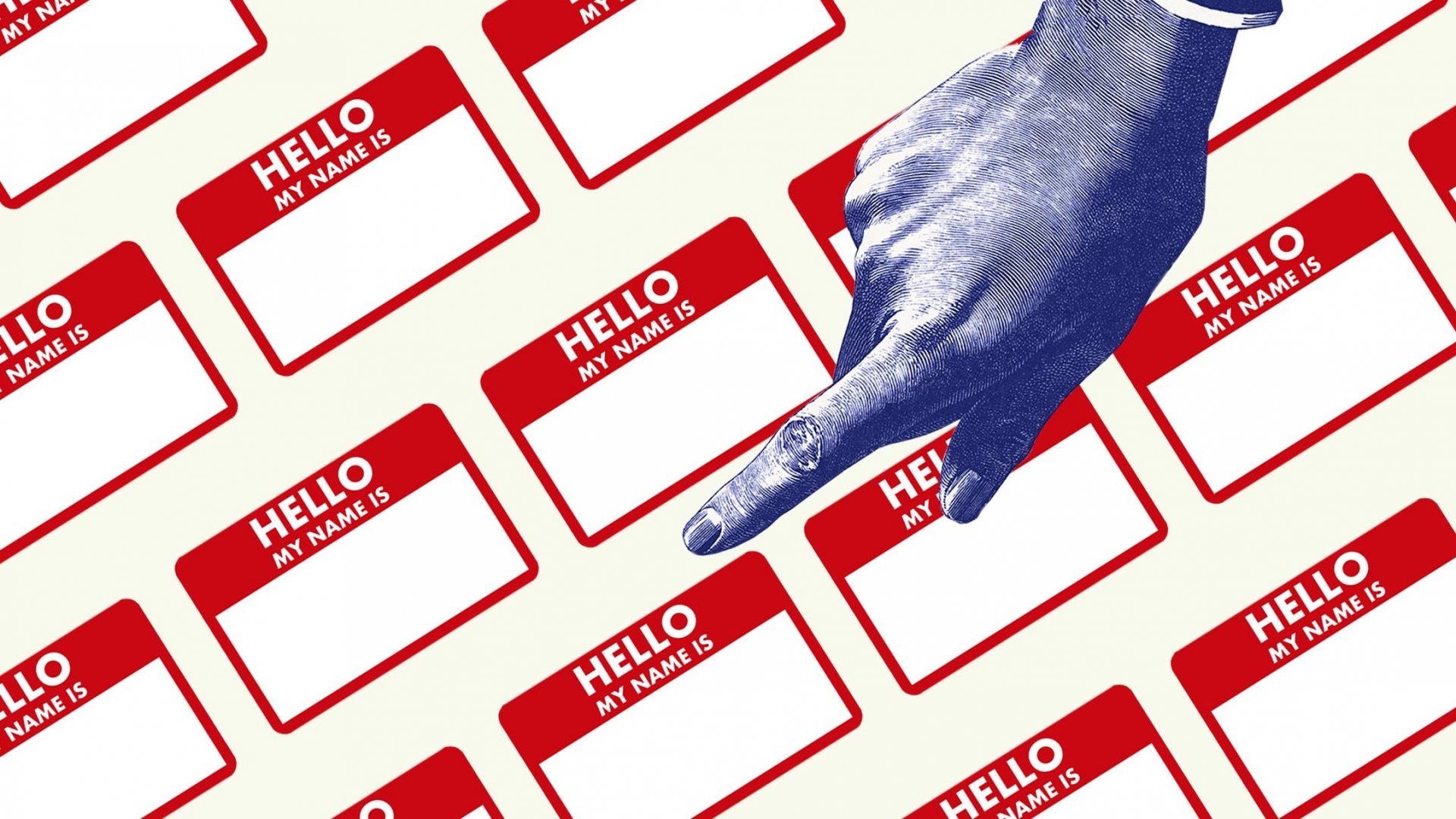 As a brand marketing agency, Bluetext has assisted a number of companies in the naming selection process. Many of our clients considering a new name often ask, "Well, where do we begin? How do we name our company?" And truthfully, there is no right answer to that. Coming from years of branding and messaging experience, we've learned successful new names can arise in a variety of ways, but names do tend to flatline for a few consistent reasons. So, we figured it would be best to start with what not to do, leaving exactly what to do open to the unique circumstances. Keep reading for a number of tests that can help you weed out names that can help you avoid brand regret down the road.
How Not to Name Your Company
Copy the Competition: Don't select a name that mirrors others in your industry. Especially if you are in a crowded industry, or perhaps have business offerings that span multiple industries, it's paramount you do thorough research to ensure there are no similarly spelled or pronounced competitors.
Twitter Test: Nowadays it is expected (and advantageous!) for every business to have social media accounts. One quick test for your new company name is whether it's compatible with common social media handles. If your name is too long to be a Twitter handle (maxed at 15 characters), your handles will need to be adapted on other platforms as well.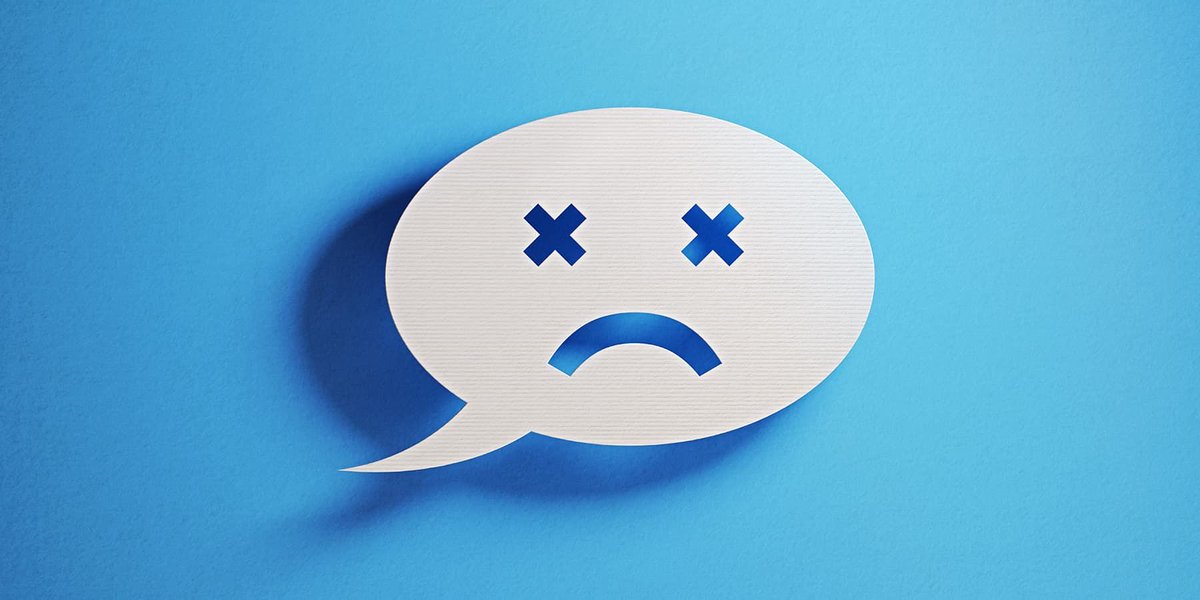 Go Crazy with Creative Spelling: One of the biggest trends in naming is creative adaptations to spelling common words. For example, how Waze adapted the spelling of "ways" to creatively communicate their business. This strategy can be successful but can risk confusion. The issue with having an overly complex name is that you'll always have to spell it when you say it because it isn't spelled how people hear it. This could cause challenges with potential customers finding your business.
Bluetext's Rule of Thumb: When doing alternate spellings of names, try and stay to one letter tweak per name.
Disregard the Domain Availability: Don't fall in love with a name with an unavailable URL. When researching or considering new names, we recommend looking up the domain options immediately.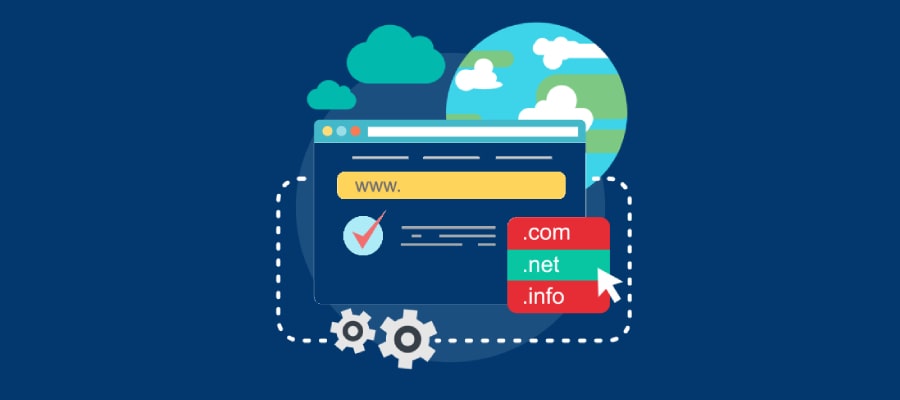 Let in Too Many Voices: While great in theory, opening this discussion to the masses is never a good idea. It is incredibly unlikely that involving everyone will result in a consensus. Oftentimes involving too many decision-makers is like having too many cooks in the kitchen, it just results in an inefficient and stagnant discussion of competing opinions.
Bluetext Rule of Thumb: Involve only key decision-makers. Ones with the company's best interest in mind, and those able to leave their egos at the door. It may be worth taking the decision to a vote when you have selected a top 2 or 3 names, but in the early ideation and decision phases, be sure to limit the discussion to only relevant stakeholders.
Frankenstein Phrases: One common naming tactic is to combine parts of an adjective and a noun into a new word. While great in theory, more often than not the name seems disjointed or forced. The two words might work great on their own, but just don't go together. Other common fallbacks include truncated words like Tech, Corp, or Tron.
Go Too Generic: While your name should not be overly descriptive and superfluous, going too generic can also be dangerous. Random acronyms don't give any hint into your brand, offerings, or story. A good test is whether someone could tell what industry you're in by the name. Overgeneralizing could cause people to overlook your company if there is no sense of differentiation. Conversely, you also don't want to use a name that is too specific to the industry you're in, as doing so will limit your ability to expand into new territories and sectors with the same company name.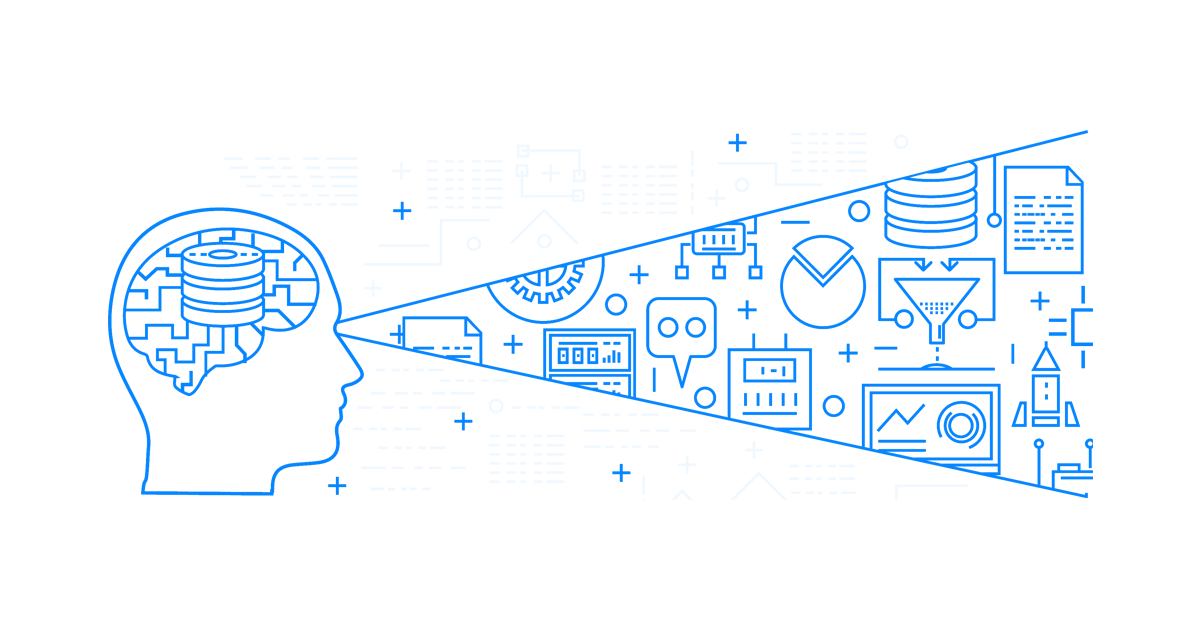 Forget to Practice Pronunciation: One of the most telling tests of a name: Can it be easily pronounced? Ask unbiased third parties to read the name aloud. Did they pronounce it as you expected? Can you easily repeat the word over and over without mispronouncing? Does the name roll off the tongue or is it a jumble of awkward consonants? Just like you would want your brand to look and feel right, you need your company name to sound and feel right.
We've shared our top eight ways not to name your company, but what should you do? Consult a professional branding agency. Hiring a third party brings in a fresh perspective to your company and overall brand strategy. Not to mention they will have a staff of professional copywriters who can help craft your new name and corporate messaging.
Need a new name? What are you waiting for? Contact Bluetext to learn more.
Choosing a new name for a brand or a product is never easy. This is particularly true for companies that, through private equity acquisitions and spin-offs or other M&A activity, find themselves needing to quickly find a new name to separate them from their past affiliation. But finding a name that is original and conveys the right tone and attributes is difficult. Add to that the requirement that a URL be available, and it becomes seemingly impossible. Yet, as top branding agencies know, finding a strong new name can help launch a new brand that gets noticed, or re-ignite an old brand that is need of a new direction. What it takes is a proven and disciplined approach.
Finding the right name is hardly a new problem. Ford Motor Company notoriously faced this issue in the mid-1950s when launching a new line of vehicles into the U.S. market. Recently retold in an article in The New Yorker magazine, Ford searched long and hard to find a name for its newest car, even turning to a poet for help. She came up with a long list of suggestions that didn't sound like a car, including the Intelligent Bullet, the Ford Fabergé, the Mongoose Civique, the Bullet Cloisoné and (my favorite) the Utopian Turtletop. Instead, Ford chose to name the car after the founder's son and called it the Edsel. It went on to become one of the most notorious failures in automotive history.
Would a better naming strategy save the car from its ignominious demise? Maybe not, because the vehicle had other issues that didn't resonate very well with consumers.
Flash forward 60 years, and the name challenge is even more difficult, with the modern twist of the proliferation of URL "squatters" that buy up every word combination in the hope that they can sell it at a profit, making it nearly impossible to find an available word without paying a fortune for the domain. Today, bad naming decisions still plague the corporate world. Earlier this year, the Tribune Publishing Company, owners of the Los Angeles Times and Chicago Tribune among other papers, decided to rebrand itself as a content company and chose the name Tronc, short for Tribune Online Content. The name was not well-received in the market, and the company has since put itself up for sale (and has seen a half-billion-dollar sale to Gannett fall through). Any branding professional would have seen that coming.
Why? First and foremost, because it's an ugly sound, that's a key criterion for a new name. As The New Yorker article points out, there is lots of research about how people respond to words and sounds. So, for example, front-vowel sounds – ones that are formed in the front of the mouth like the "i" in "mil" – evoke "smallness and lightness." Those that come from the back of the mouth, such as the "a" in "mal," emote "heaviness and bigness." Softer consonants, like "s" and "z," seem lighter than so-called "stop consonants," like "k" and "b," which seem weightier. When George Eastman invented the name Kodak in 1888, he did so because he liked that "k" was "a strong, incisive sort of letter."
Bluetext's Four Pillars of a Good Name
We've developed our own four naming pillars that we strive to meet when working with our clients. We believe that a new name should:
* Be easy to say
* Be easy to spell
* Be easy to remember, and
* Most important, Tell a story
We know that hitting all four of those elements is not always possible, especially as URL and trademark issues often require the use or words purposely misspelled, like the car service Lyft. Tronc fails on several fronts. It doesn't tell a story about the brand, nor is it obvious on how it should be spelled. As The New Yorker puts it, "Tronc wants to seem light, fast, forward-looking, and unburdened by the media industry's past, but its back-vowel sound and its leaden 'k' ending sonically convey something heavy, slow, and dull."
Real words when used as names need to make a connection between the underlying meaning and the brand itself. So, for example, Tesla was a genius on the cutting-edge of innovation. Bluetext is the color that text turns when hyperlinked in a document, and thus is the window to the digital world. Made-up names don't always have this connection, and thus need to rely on the root syllables and sound for their meanings. Lexus suggests luxury, Viagra both vitality and virility. Inspirata, a medical analytics company we recently helped to brand, suggests inspired data.
Names are the first exposure that key target audiences have to the brand or product, and need to be carefully thought out. A disciplined process for evaluating the key messages, the nature of the audiences, the competitive landscape and what that brand aspires to be in two-to-four years all need to be part of the process.
Your company's name is its ultimate first impression.
As it turns out, who you say you say a lot about who people think you are.
After all, which brand is more intriguing? Aegis Solutions, a company with an arcane, hard-to-spell or pronounce name or Blue Halo? A slightly dated Quantitech or Axient?
In the competitive pool of hundreds of thousands of federal contractors, your name is your first opportunity to stand out from the crowd. Early on, it's an opportunity most companies miss, settling for a bland description of the company or an assortment of initials.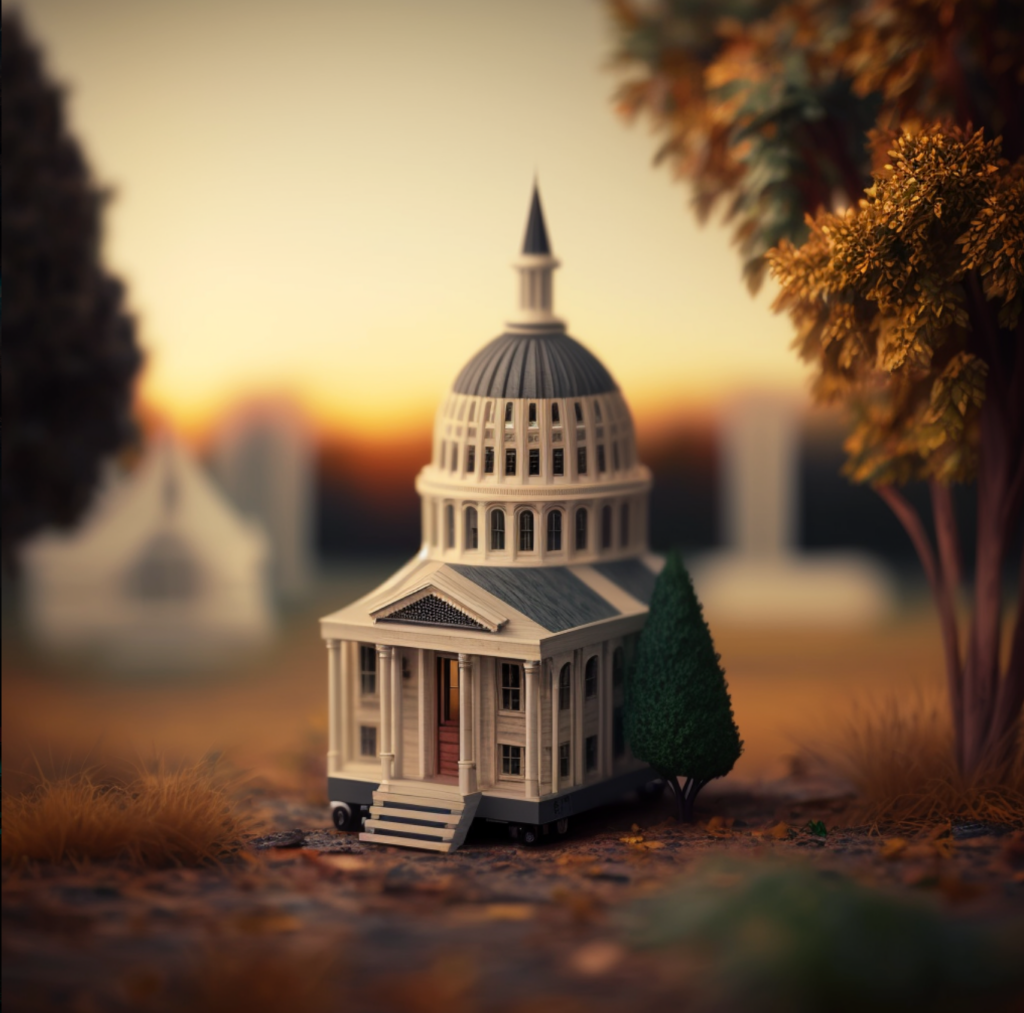 They're conventions so familiar, they simply make your business feel smaller than it is. If you have a name like any other business, you'll be perceived like any other business.
And while brands themselves do not win or lose work, or attract investment or employees, they certainly make all three easier or harder.
Why You Should Consider Rebranding
A corporate brand is the professional veneer that creates interest, conveys excitement, and sets you apart as something different, something special. As a growing company, it is among the best investments you can make for brand perception.
It lets you play bigger. 
Brand to be the company you want. The names that are initialisms, descriptions, or dated names (say, as a general rule, anything with 'Net' as a suffix or 'e' as a prefix.) make companies seem like an also-ran.  They generate less brand equity as the names themselves are simply forgettable. Any three letters will mostly sound like any other. An IT Solutions Company and an Agile Technologies Incorporated do little to stand out from the thousands of other companies selling a concept as broad as "IT" or who have agility in their win themes. 
Break free from the convention. What sounds bigger? Integrity Applications Incorporated or Centauri?
It sets a feel for your company like nothing else. 
Bland descriptions and initialisms simply create the stuffy feel of an also-ran federal contractor, of rows of dingy cubicles and coffee-stained cost volumes. Bold names start your brand story with the feeling you choose. Be bold and expeditionary like TorchLight or approachable and expert like Tria. Brand for excellence with Stellant. Lead the feeling you want to convey, the sense of what it's like to work with you, not a description of who you are.
Employees, customers, and teammates all make snap decisions.
As a federal contractor, you are one of many. And while a brand itself may never win or lose your business, it will help your impression and inclusion into downselects. It's not just customers, either. It's the teammates who will be intrigued by your brand story, the candidates who will have their corporate name as a part of their identity, and the full ecosystem of your programs who will see it on lanyards, PowerPoints, and desk toys. Your brand may be forgotten if you do it wrong, but it will never be anonymous. Work with a name that starts your brand conversation on your terms.
How to Choose a Brand Name
With the size of the competitive landscape, choosing a brand name is never as simple as picking a word you like. Which is fine. Competition forces us to think harder, to find more compelling ways into our brand story.
Pick a Name That Intrigues
Above all, start with a name that draws an eyebrow raise. Maybe it's a creative spelling or a combination of two words that aren't typically used together. Perhaps it's a word that borrows on a literary allusion or combines roots from Greek or Latin to create a new word with a good brand story. Whatever you choose, be sure it catches your attention. As an exercise, take your potential name and put it in a list of awardees for a recent ID/IQ. See if catches your eye.
Pick a Name That Leads Into Your Brand Story
But don't tell your full brand story. Limiting yourself by capability or even category can cause problems down the road. Moreover, it can be marketing thought-ender. As marketers, we thrive on the tension created by wanting to know the rest of the story. Pick a name that begins to tell the story but doesn't complete the idea. Blue Halo tells a story that relates to its protective capabilities in space and air.
After all, marketing is a practice of creating demand, not providing all the answers. 
Spelling or Pronunciation: Choose At Least One
While the largest federal contractor in existence breaks this one, as a general rule, get creative, not complex. Be sure your name is either easy to pronounce when you see it or easy to spell when you hear it. Otherwise, you're asking a lot of those you want to reach … and you.  And if we opt for creative spelling at Bluetext, we stick to a one-change limit per brand name.  
Avoid Dated or Extraneous Additions
Brand names, like fashion and music, are constantly changing. Companies now with -Net extensions sound like remnants of the late 90s. We've avoided Cyber in names as it is likely headed for a similar fate as the practice of "cybersecurity" is just as wide as "information technology" is now. Extraneous modifiers (Services, solutions, group, or the most bothersome, Incorporated), which often are added to appease the trademark lawyers, just ask potential customers and employees to remember more to build brand equity. Focus on your brand name as much as possible.
Pick What You Love, Not What You Dislike the Least
There is nothing inevitable about a brand. There is no inherent magic in the name Facebook that the name MySpace didn't also provide. Brands are what you make of them. For every brand, there is an objection to it. Sony was once a made-up word, Nike once an obscure allusion, and Apple a lawsuit waiting to happen.
Find something you love and build around it aggressively.
Because what you're called will define you like nothing else.
Bluetext has always prided itself as one of the leading naming agencies in the U.S. market. Our laser focus is on how a brand communicates its key attributes through the look and feel of its visual identity, and of course, through the name itself. Naming is, in fact, one of the more challenging elements of a brand, and the one that often stumps top branding agencies. There are several reasons for this, including finding a URL that is available along with the trademark.
That's why we were so gratified to learn that Bluetext has been tagged as one of the top 10 naming agencies in the market by Clutch, the leading agency review site that provides market insight to guide business buying decisions. Clutch recently analyzed agencies that provide naming as part of its services and divided the leading contenders into those that are proven market leaders. Of the hundreds of agencies that Clutch evaluated, based on the ability to deliver, strong reviews, and focus on service, Bluetext ranked as number eight on the list of top agencies.
One of the reasons we believe that we rank so high on the Clutch list is our proven methodology that delivers strong name options for each of our clients who are seeking to rebrand either an entire organization or develop a naming system that includes products and services.  We've renamed and rebranded major corporations in the technology, defense, consumer and enterprise sectors, as well as challenger brands, start-ups and new divisions and product lines. We seek to understand our client's place in their markets as well as where they aspire to be in two to five years. Our proven process includes a thorough analysis of the competitive landscape and how a new name can help a brand stand out in its market. It also assesses where the market is heading, and how the right name can position a brand for success.
But don't just take our word for it. Read through the independent analysis from Clutch and the various recommendations of our clients. They tell our naming story far better than we can.
Whether it is your portfolio of products, services or solutions, most marketing executives and branding professionals are well acquainted with the concept of brand architecture. They may be less familiar, however, with the related concept of naming architecture. While the two approaches are similar, there are significant differences in both purpose and process.
At its core, a naming system or naming architecture is created to simplify navigation of a suite of products, services or solutions, usually created via clear and concise names. It is important to create names that have SEO considerations in them from both a long tail and short tail perspective. In practice, a smart scalable naming systems enables a company or organization to guide the naming of its capabilities and offerings so that customers can readily understand what is being offered. You want these names to be accessible in the following three core components:
Accessible to customers
Accessible to search engine spiders
Accessible in all markets you hope to target
Organizations most frequently need to develop a naming architecture or naming system when they are a startup or newly formed division or have merged with another organization and need to clearly present a new or combined set of products, solutions, capabilities and offerings. It is also required when an existing portfolio has become so inconsistent or burdened with proprietary names that it is too complex to comprehend or navigate.
A good naming hierarchy is useful when organizations can create a new offering and the naming of it is swift, painless, and builds on top of the naming system of its current offerings in market.
While developing a naming architecture may involve creating new names, it's actually more critical to focus on creating consistent naming criteria, hierarchies, and constructs. In fact, this process often results in streamlining the number of proprietary names in a portfolio.
Here are four critical steps to creating and/or simplifying a naming system or naming architecture:
Model Your Portfolio
Analyze your current product suite as a starting point for understanding the naming challenges being faced and identifying opportunities for simplifying things.
No two companies are exactly alike, and no single architecture model fits all. This auditing process provides the framework for restructuring the portfolio and determining where different types of names fit.
For example, when WellNet needed to simplify their complex and evolving portfolio we helped them develop a framework by first organizing offerings into four broad categories: Health, Engage, Prescribe, and Advise. This enabled WellNet to offer a clear, comprehensive integrated solution to the market to achieve their growth goals.
Define Criteria For Naming
After analyzing the current suite of names, the next step is to determine the criteria for selecting the right types of names. When are generic or descriptive names most effective? When are suggestive names — names that evoke an offering's purpose or benefits — more appropriate? When should you consider using arbitrary or made up names instead, given that these, while distinctive, are less meaningful?
For example, Inspirata. When entrepreneur Satish Sanan (who sold his previous enterprises for close to $1Billion) needed a branding firm to bring his new cancer diagnostics venture to market, he turned to Bluetext. Working with his extended management team, Bluetext created the name, messaging, brand, logo, visual identity, responsive website, family of videos, and process infographic to most effectively share with their target audience the impact of their solution. The name Inspirata was rooted in two key words. Inspired Data. Part of Satish's vision was to inspire the medical industry of what's possible when we curate, manage, and analyze big data using advanced technologies and methodologies. For Inspirata, SEO was not a focus out of the gate. Their business focuses on executive relationships with the world's leading cancer centers. Capturing business opportunities through Google and other search engines was not a KPI thus he wanted a name that engaged and inspired their customers / partners as they build out their full vision.
Naming Frameworks
Once the naming system criteria have been determined, the next step is to rationalize how the names will fit together within the suite of products. This step has two parts. First, one needs to determine the overall structure and hierarchy of names. Next, one needs to create consistent naming constructs. Here you consider the individual parts of a name. Typically, a naming construct will include a masterbrand, a specific product name (based on the naming selection criteria), and a descriptor. It may also, in certain cases, include a modifier that indicates the audience or specific area of solution for this offering.
For example, for our client Sourcefire you will see how we helped drive a smart scalable system for their products naming them as firePOWER, fireSIGHT, fireAMP, and fireCLOUD. This product naming system replaced naming from acquired brands like Clam AV, Snort, and Razorback.
Internal governance
With all of these systems in place, it is critical to ensure the naming architecture will endure the test of time. This is accomplished by developing internal governance procedures, future naming frameworks, style guidelines, and other tools to aid decision-making and compliance. You want to make sure that moving forward, everyone involved follows the same process and guidelines when it comes to naming.
At the end of the day, the key goal is accessibility, clarity and consistency. By developing an effective and enduring naming architecture, a product portfolio becomes more understandable for customers, while reducing the cost and complexity of creating and managing names as a unique process each time.
Have a naming challenge, we would love to chat with you about it.  Contact us.

My colleagues and I at Bluetext have spent a fair amount of time developing brand and positioning strategies for dozens of new, disruptive and innovative brands…and more often than not are tasked with creating a new name for the company, the products or services they deliver, or both.
With 99.9 percent of the commonly-used words in the dictionary already taken among the close to 300 million registered domains from more than 125 million companies worldwide, how many great names could possibly be left?
We are currently in the process of branding and naming a highly disruptive technology product that is almost certain to quickly become one of the most visible B2B product brands in the US. We thought this might be a good time to define the five critical tenets of coming up with a great new name:
1. The most important aspect of a brand or product's name is a crystallized vision statement and its supporting proof points. The name should deliver against your core objective for the business and central vision for the brand. Perhaps the most important question you need to answer is whether the brand should be company-focused or product-centric. In most cases it's the former – but many well-known brands – like RIM's Blackberry – have successfully incorporated a strategy that leads with the latter.
2. Before you begin the name-storming process, agree on what you want the attitude or voice of the brand to be – what emotion, feeling or idea do you want it to evoke when you see and hear it? Starbucks Chairman and CEO Howard Schultz summed it up best by saying, "A great brand raises the bar – it adds a greater sense of purpose to the experience, whether it's the challenge to do your best in sports and fitness, or the affirmation that the cup of coffee you're drinking really matters."
3. Once you establish your vision, there is a set of ten key initial criteria that any name being considered must meet:
Is it easy to remember?
Is it easy to understand?
Is it easy to pronounce?
Is it easy to spell?
Does it sound good when spoken?
Does it look good when written?
Is it unique?
Is it trademarked?
Is the domain name available?
Are there any negative connotations with it?
4. Consider the five primary approaches to naming to determine which may best represent your central vision for the brand in a distinct and powerful way:
Functional or Descriptive (Facebook, Instagram, UnderArmor )
Derived from Color, Number, Shape or Word Root (Accenture, RedBull, Starbucks)
Experiential based on Human Processes (Discover, United, Visa)
Abstract or Evocative (Apple, Uber, Virgin)
Invented (Google, Skype, Xfinity)
5. Quantity and Diversity Equals Quality – Naming is a matter of satisfying many competing criteria – and while we have seen cases where the first name our team comes up with ends up being the final one chosen – the chances of having a name just pop into your head that meets all of them is practically impossible. The most effective way to come up with a name is to think of lots of different ideas, carefully screen and choose, and repeat. One method that's proven effective is having all names under consideration sorted into an A and B list and reconciling it every time a new one is introduced. It is interesting to see names held initially in high favor lose a little bit of their luster with each review, while others move up the ladder.
Once a name is chosen – it will be forever attached to the brand or product it is developed for – so continuous review is critical to ensure it will stand the test of time.
Need help with a branding or marketing challenge?  Lets talk!
Bluetext is pleased to announce that on July 25, its client Acentia launched with a new brand identity and website to better represent its mission supporting customers on programs of National Significance. Over the past three months Bluetext worked with the Acentia management team, employees and customers to overhaul its messaging, create its brand, design and develop a new website, and re-launch the company to the public. On July 22 Acentia brought all of its employees to Nationals Park to unveil the brand for the first time. The launch was covered in the Washington Post and Washington Business Journal, and represents the type of fully-integrated campaign that Bluetext can deliver for clients. Be on the lookout for their new advertising campaign in the coming months.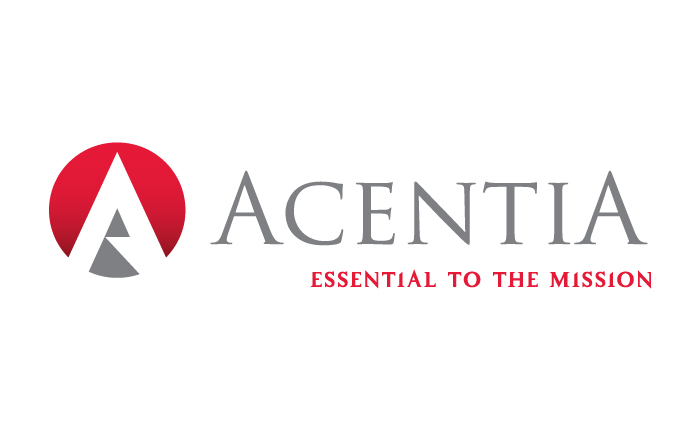 Bluetext completely rebranded ITSolutions to Acentia.  Including name, logo, tagline, visual identity system, messaging platform, brand positioning, website, collateral system, public relations and social media.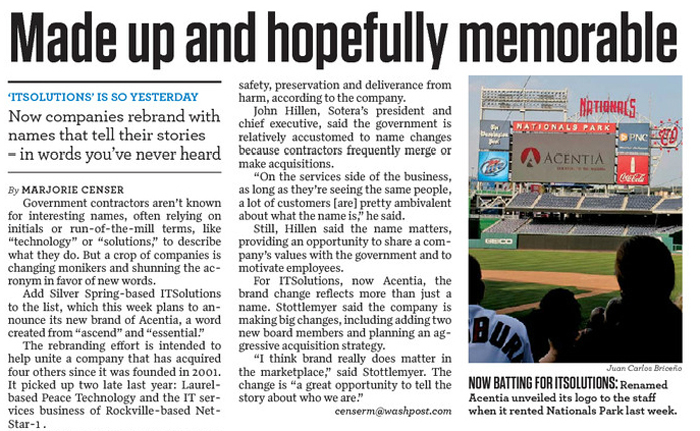 Bluetext launched Acentia at Nationals Park followed by major Washington media coverage.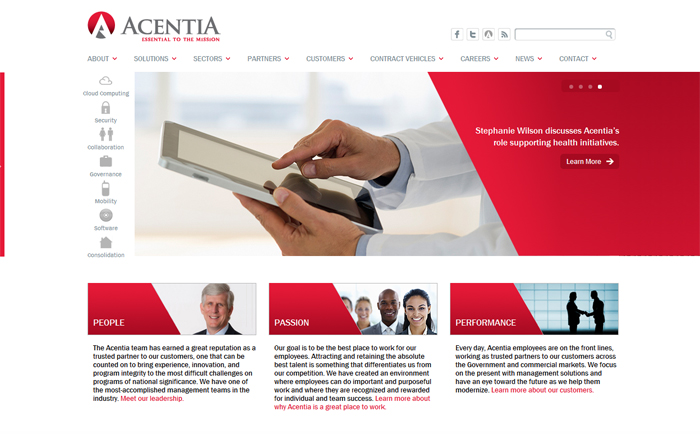 Homepage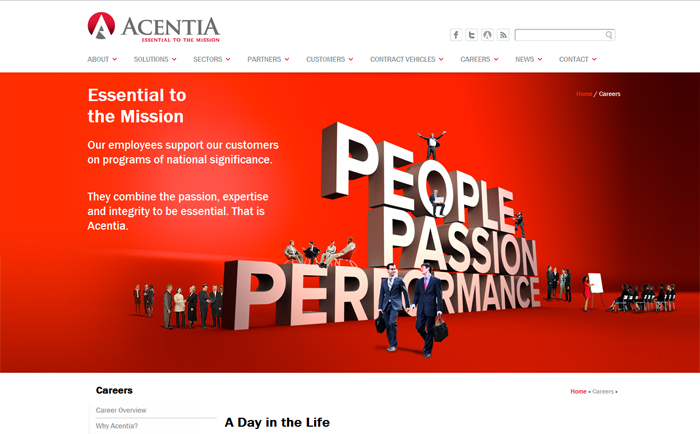 Careers Landing Page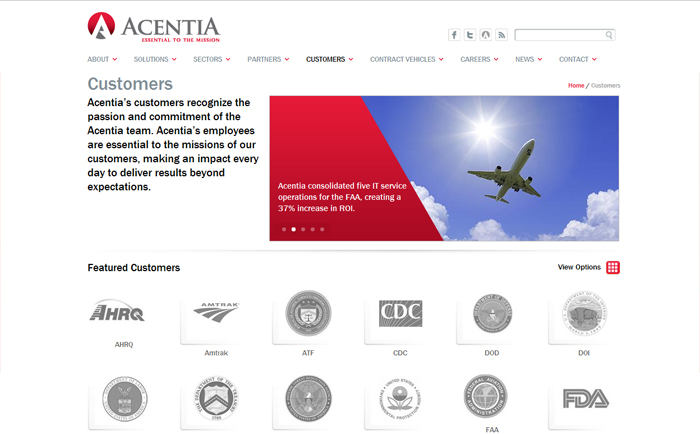 Customers Landing Page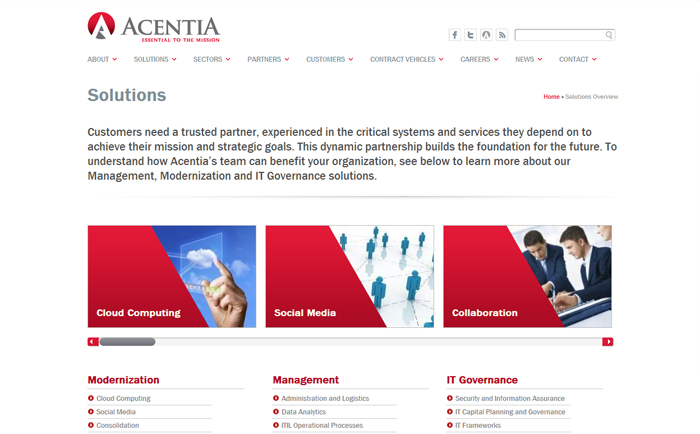 Solutions Landing Page
Bluetext produced a family of thought leadership videos to communicate sector focus inside Acentia.