Happy 'Get to Know Your Customers' Day! If there's anything social media marketers love, it's creating "national holidays" around unique subjects (hope you have big plans for the upcoming National Hot Dog Day). But July 21st has been deemed one of the quarterly National Get to Know Your Customers Day, and Bluetext is here to help you make today and every day centered around customer engagement. 
The "Get to Know Your Customers Day" is observed quarterly, on the third Thursday of January, April, July, and October. Why? Because every business should be continuously learning about their customer base to improve products and offerings around their evolving needs. While this holiday does sound silly, it s a gentle nudge to reach out to your customer base and get to know them better. It serves as a reminder to take advantage of every opportunity to learn more about current customers, strengthening your connection with them to maximize customer loyalty and grow your customer base.
There are a wide variety of ways to collect customer feedback and track preferences, especially with modern digital attribution tools. 
Email Marketing
It's no secret that getting subscribers' attention is tough. Everybody's inbox is flooded, we're all multi-tasking and the distractions can feel limitless while reading emails. Therefore inviting subscribers to take an official survey can seem like an imposition and often be ignored. However, an in-line survey that keeps to following best practices can be more achievable and still generate informative results: 
Keep it short: Create a clear distinction between "must-know" and "nice to know" questions. Simplicity and brevity is the recipe for customer engagement and responsiveness.

Be actionable: Don't collect data unless you have a clear plan of how to use it.

Personalize and trigger customers' emotions: Use the information you already know about your customers, such as their first name, to show investment and get to know them better. 

Offer an incentive: Even the opportunity to receive a $10 Starbucks gift card for filling out a survey can be just the push a customer needs to take action and increase your form-fill rate.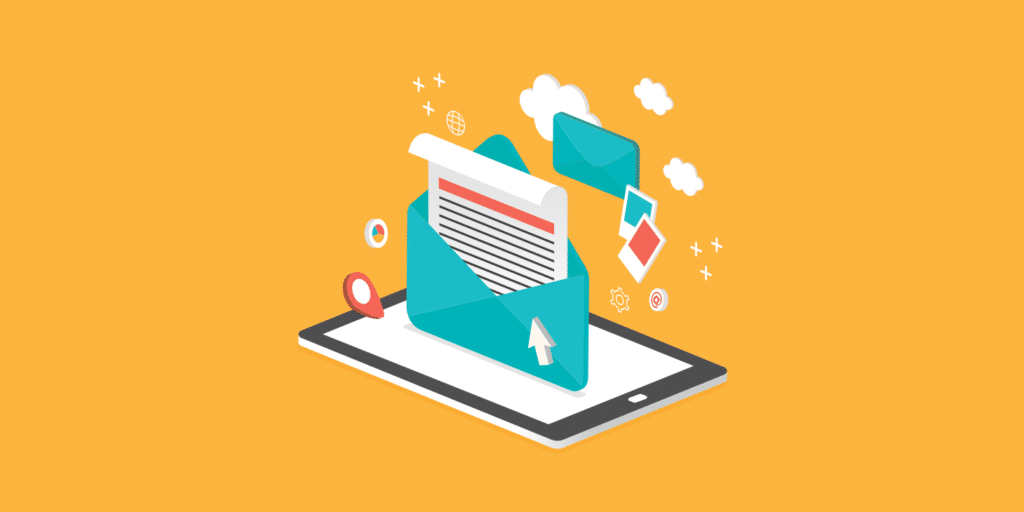 Social Media Engagement
Be active on the social media platforms of best fit (each business is unique) and has the largest user base. Regular posts and invitations to engage, such as comments, polls, quizzes, votes, and direct messages are great ways to increase interaction with your customer base. The more you can engage with customers on a personal level, the better. Customers really do appreciate prompt and personal responses or shoutouts on social media platforms or through email. Of course, if the issue is about a specific product or a customer service issue, following up one-on-one is probably better. But when you respond personally, customers and prospects see that you care enough to take the time to engage with them. In a world where personal touch and emotions are growing more and more important in personal and business purchasing decisions, staying on top of your social game is key.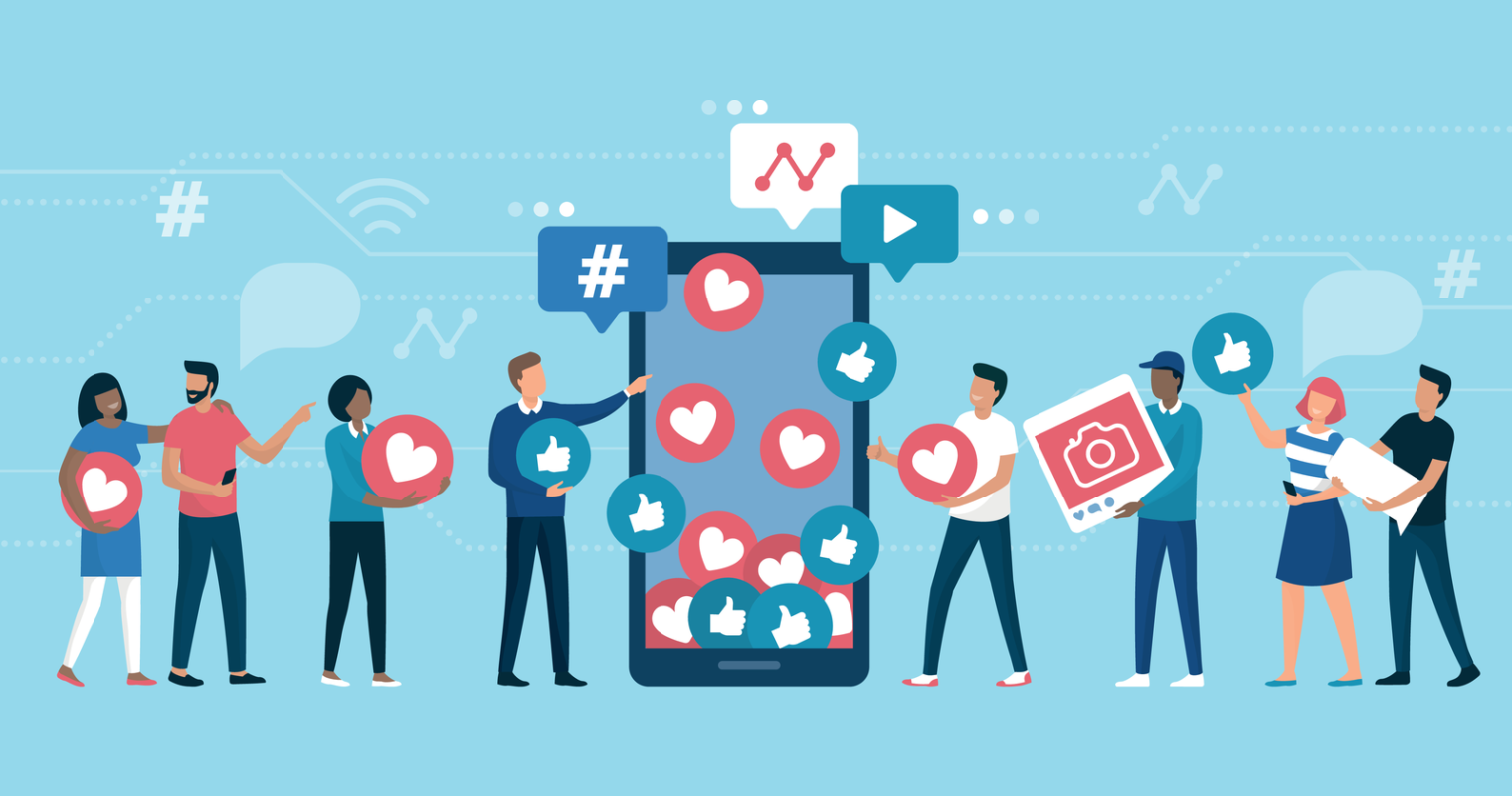 Create Customer Profiles with a CRM
Customer relationship management (CRM) software platforms, such as SalesForce or HubSpot are great tools to help you learn more about your customers. There are many different CRM platforms, such as SalesForce, Marketo, and HubSpot, with a range of functions, from sales enablement or marketing.
At its most basic, a CRM helps you keep track of all your customer data, from names and contact information to sales history, communications, interactions, lead scoring, and so on. A CRM allows digital marketers to visualize the complete customer lifecycle at a glance. Setting up website tracking and multiple digital touchpoints can allow a marketer to lead score, or assign different values to unique digital interactions such as a resource download, form submission, page view, etc. This creates visibility into the customer's behaviors and an indication of their wants and needs. From these lead scores, you can send the appropriate marketing materials or target with specific ads that speak to their preferences or phase in the decision-making process.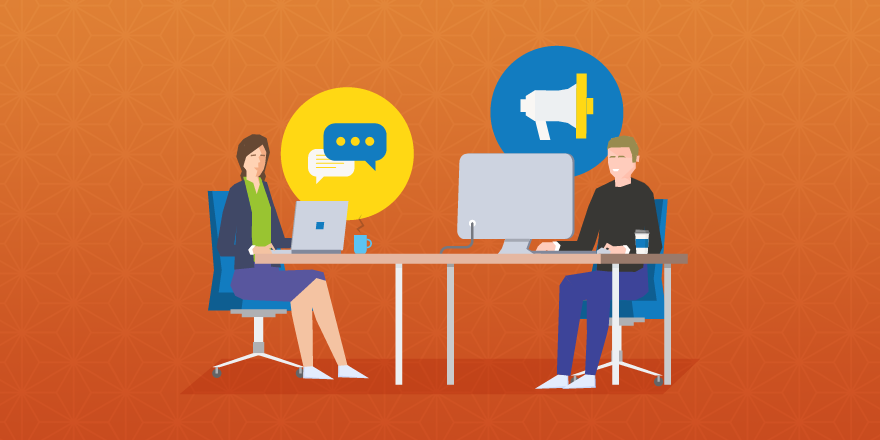 Implement a Chatbot 
It may seem counterintuitive to implement AI in an attempt to get personal. But, did you know a MobileMarketer survey found that millennials prefer speaking with a chatbot rather than with a human employee when they are searching for information about a product? This is largely attributed to the desire for fast and precise answers. Additionally, many feel more comfortable asking questions to a chatbot as they have the certainty of not being judged when they believe their question might be slightly naive. Thus, implementing a chatbot into your website can generate more conversations with customers and be a powerful learning tool for your organization on their common pain points and queries.
Not only does it encourage customer interaction, but it also makes users feel heard and attended to on your website. A chat allows them quick access to information, which shows respect for their time, and allows 24/7 access to online support. Not all companies have the luxury of a full support portal and personnel, so especially for those who don't, a chatbot closes that gap to ensure customers still feel supported. 
Chatbots have dual benefits in improving lead generation, qualification, and nurturing. Chatbots can ask questions throughout the buyer's journey and provide information that may persuade the user and create a lead. Chatbots can then provide potential and current customer information to the sales team, who can engage with the leads based on their interests or questions.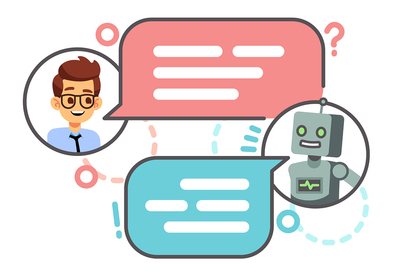 At the end of the day, getting to know your customers should be a priority every day, not just once a quarter. There are endless possibilities and strategies to do so, but all lead to more accurate and actionable customer information which can be turned into actional improvements. Customers will inevitably leave companies that don't evolve with their changing business environments, so staying engaged and attentive to their questions and needs is critical. 
If you're motivated to step up your customer knowledge and improve your engagement tactics, Bluetext can help. Our variety of services ranging from email marketing to marketing analytics can help fulfill the questions YOU may have about your customer base.
20 times a day — that's how often people on average check their email. Sounds like a lot, but in reality emailing has become so ingrained in our everyday routines. Whether email is the first thing you check when you wake up, in line at the coffee shop, or multiple times during the workday it is a key aspect of our personal and professional lives. Hence, the importance of email marketing. Seems like a no-brainer–sales and marketing outreach is a natural fit for email inboxes. So why are your email performance metrics dwindling?
The prevalence of emails is a double-edged sword. Yes, email is an undeniably popular form of communication. However, this means inboxes are being constantly flooded. On average people receive 121 emails a day. This heightens the challenge of effective email marketing but does not dilute the significance of email marketing. It's the most popular channel for business communications and the reliable channel for nurturing and converting leads to sales throughout the funnel. Many It is a tricky, but highly rewarding digital marketing platform. The nuances of email marketing and widespread frustration with stagnant performance metrics have led Bluetext to identify the 5 most common email marketing mistakes and how to improve your email performance metrics. 
1. Subject Line Skepticism
One of the most challenging aspects of email marketing is the subject line — this is the hook that entices a user to either open your message, or ignore it entirely. When your inbox is being constantly flooded with marketing emails it can become second nature to simply ignore or mark a promotional email as spam. However, a strong and attention-grabbing subject line can dissuade a user from these practices and pay attention to your messages. Below are some of the most common subject line faux pas:
Too wordy – your subject lines need to be short, sweet, and pack a punch. Think about all the words on your average inbox interface, there's a lot! In a 5 second scan, your subject line should jump out with concentrated keywords. The highest open rates occur with subject lines 6-10 words in length. This keeps the full message readable in the line item without truncating with those dreaded … 

A subject line doesn't need to contain entire sentences, or detail every piece of content inside. Instead, try a catchy phrase or question to spark curiosity, which instantly drives engagement.

SPAM Red Flags – subject lines written in all caps immediately sound the alert for SPAM filters – both by the reader and email system! 

Pre-Header Connection – subject line and pre-header text are two key elements of any email that when used effectively form a dynamic duo. Both are prime opportunities to capture attention and prompt an open, thus need to complement one another. Strive for subject lines that briefly describe what the message is about, and a pre-header provides important context.  Together they form a cohesive narrative that gives a sneak peek, driving the reader's engagement.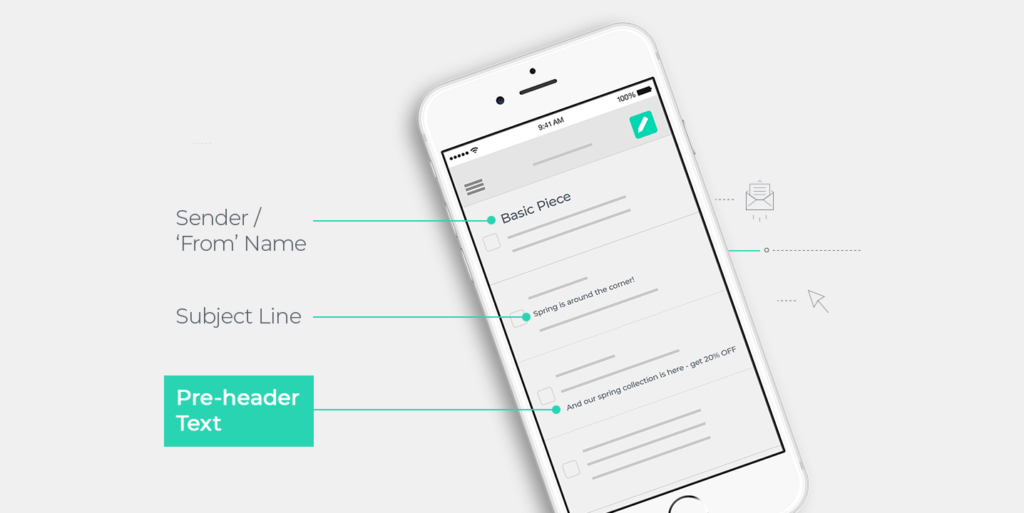 2. Forgetting the Filters:
Keep in mind the success of your email marketing campaign hinges on two parties: the recipient and their email provider's SPAM filters. More often than not marketers concentrate on the human reader and forego considerations of the automated filter system. To avoid getting trafficked to SPAM folders, watch out for the use of these warning signals: clickbait phrases, all caps, overuse of "you" and "I" pronouns, and listicles.  Email providers most commonly scan content on the following levels:
Header filters – look for spam indicators in email subject lines and pre-headers (for example clickbait phrases, all caps)

Content filters – crawl the content of the email to find spam indicators

General backlist filters – use the database of spammers to determine if the email is clickbait

Permission filters – ask the reader for confirmation before opening the email
3. Over Genercism:
Personalization is key and leads to 25% higher open rates. In any aspect of digital marketing, it's important to recognize basic human psychology: people want to feel special. Whether that's by seeing their pain points addressed, persona-based navigation, or even as basic as being addressed by name.  Personalizing emails with first and last names is a simple, but effective way to grab the reader's attention and qualm the suspicion of copy-and-paste clickbait. Additionally, the overuse of first-person pronouns is a trigger for SPAM filters. Consider adding their name to a subject line (ex. John, your system needs updates" or at the least beginning the body copy with a personalized greeting "Hi John Doe,". With this approach, your email immediately feels like a one-to-one conversation and less of a robotic one-to-many outreach. 
4. Unclear Call-to-Action: 
Let's backtrack: the goal of your email is to guide your subscribers from opening an email to going to a landing page where they can learn more information about a promotion, request a demo, or contact you. Your email marketing strategy is aimed at turning leads into prospects, and eventually customers. Getting users to open your email is half the battle, the other half is guiding them to conversion. Don't make a reader dig through email content to find the end goal. Add a CTA or landing page link to the beginning and end of an email body, in the event that the user does not read the entire message. A CTA stands for "calls to action" for a reason — they should be action-orientated and exciting! Experiment with different language that goes beyond the boring "Learn More" to inspire clicks. Perhaps try a stylized button to really catch the eye.  The most important aspect is to be cautious of burying your CTA, if it can't be found in a 5-10 second scan chances are your reader will give up and forgo the opportunity.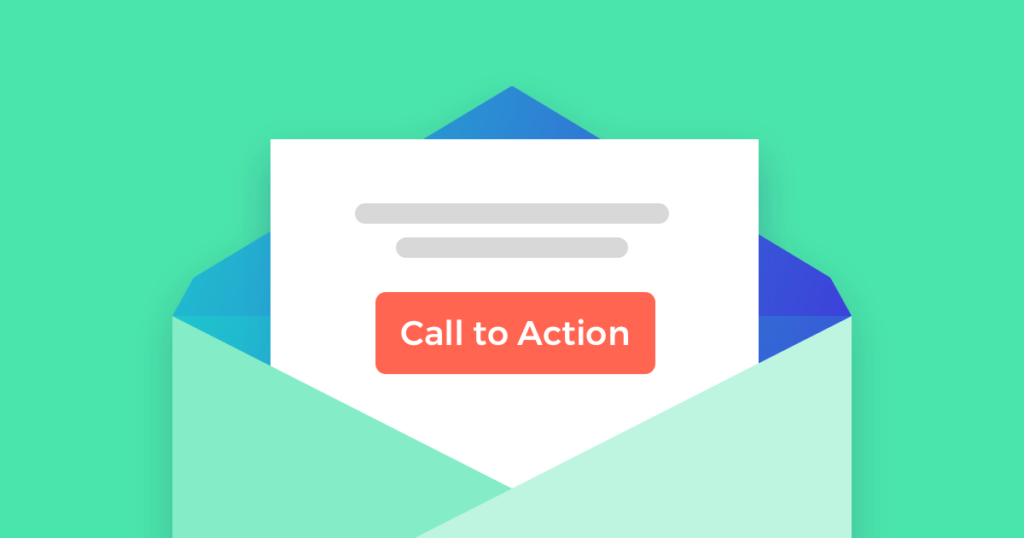 5. Ignoring the Technicalities:
Before getting into all the bells and whistles of your content strategy, set yourself up for success with a strong foundation. Deliverability of your emails is crucial to getting your foot in the door with your messages. About 10% of emails never even reach inboxes due to bounces, SPAM filters, or other technical issues. Most email service providers (ex. Marketo, Pardot, HubSpot) systems have built-in functions to assist with technical evaluation of domain authority, IP reputation, and email testing before you hit send. On a regular basis, you should be checking the health of your email systems, removing inactive subscribers, and analyzing important deliverability & bounce metrics.  
As you can see there's a lot to consider within your email marketing strategy. It's a tricky path to navigate, but when done right, is a powerful digital marketing tool. 
Need to uplevel your email marketing strategy? Contact Bluetext to learn more about our services.
Here at Bluetext, as a top brand development agency, we see clients invest a lot of time and money into a rebrand. We've already talked about why a Go-to-Market Strategy is necessary after a rebrand, but what are some channel tactics that help make a GTM campaign successful? One of the biggest digital channels to utilize during a GTM campaign is email marketing.
We all have a love-hate relationship with email. We get too many of them and we don't want to be endlessly bombarded with them – yet, we can't stop checking our emails. We're addicted, and we know it. So let's capitalize on it!
Benefits of Email Marketing 
There are a lot of benefits in using email marketing as part of your GTM strategy. First off, it's already ingrained in most users' lifestyles, and users usually expect some sort of email communication after opting in. Pro tip – stay away from purchasing lists. List buying typically leads to unqualified leads which can end up hurting domain reputation which ultimately hurts your deliverability score. Most email and marketing automation platforms like Marketo, Hubspot, Mailchimp, Constant Contact, and Eloqua, among others, make it easy to set up the basic lists for a smart email marketing strategy, especially when beginning lead generation and nurture flows. It's important to keep in mind it often takes time to build out effective email campaign mailing lists. Especially when starting from scratch, do not sacrifice quality for quantity. Trust a digital & email marketing agency to help drive your lead generation tactics across your website, resources, or social media. 
One of the biggest benefits of leveraging email marketing for a GTM campaign is lead generation and lead nurture. Email is one of the most effective channels to cultivate and convert leads. In fact, research shows that 48% of marketers believe that email is the most effective channel for generating leads online.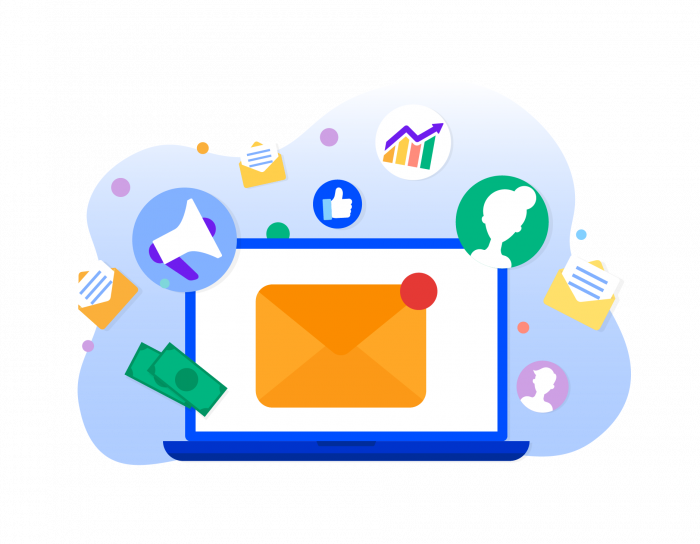 Lead Gen Tactics
As part of your go-to-market strategy, you're likely using a mix of paid search, paid display, organic social, and paid social to build awareness for your new brand and drive traffic to your site. And following our GTM brand launch recommendations, you want to ensure your advertising spend is smart and reaching the intended audiences by targeting specific demographics. With this strategic approach, the audience that your GTM campaign is reaching is already targeting ideal leads. But how do you actually capture those leads? It's all about opt-in opportunities. But how do you get users to take that extra step and opt-in? It must be a convenient and frictionless experience. A few ways to get opt-ins quickly and easily include:
Adding an email signup pop-up form on the homepage (more common for b2c and some b2b)

Always have a contact form or subscribe form in the footer 

Gated content 
Now that you're collecting the emails of potential leads, it's time to nurture them…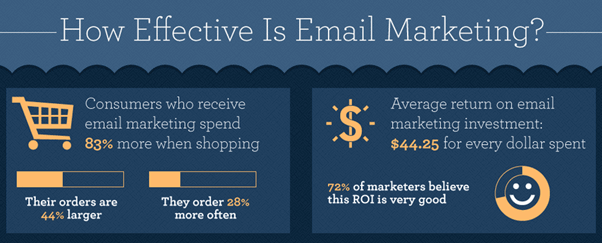 How to create a compelling lead nurture email campaign 
The set-up of a lead nurture campaign looks different depending on your email marketing platform and if you're a b2c, b2b, or b2g company, but it has the same goals and results: to nurture leads and ultimately convert them into customers. 
The first step is to develop a Leads Email Program, AKA a drip campaign designed to get leads to convert into customers. This is an automated email program that essentially acts as digital sales outreach. It's a series of emails automatically sent to a specific audience after they take a particular action. For example, when a lead downloads a specific product brochure, if that product brochure was gated and the user submitted a form to receive it, they could be placed in a drip campaign that shares related content. Each email in the series should have a clear action for the user to take, and with each email sent, the action should become more focused and closer to conversion. For example, the first email in the drip campaign is usually more informational and welcoming. The goal is to get the user to consume more content and build an interest/trust with the brand. The second and third emails usually zone in more and have CTAs that resemble a conversionable action, like contacting a sales rep.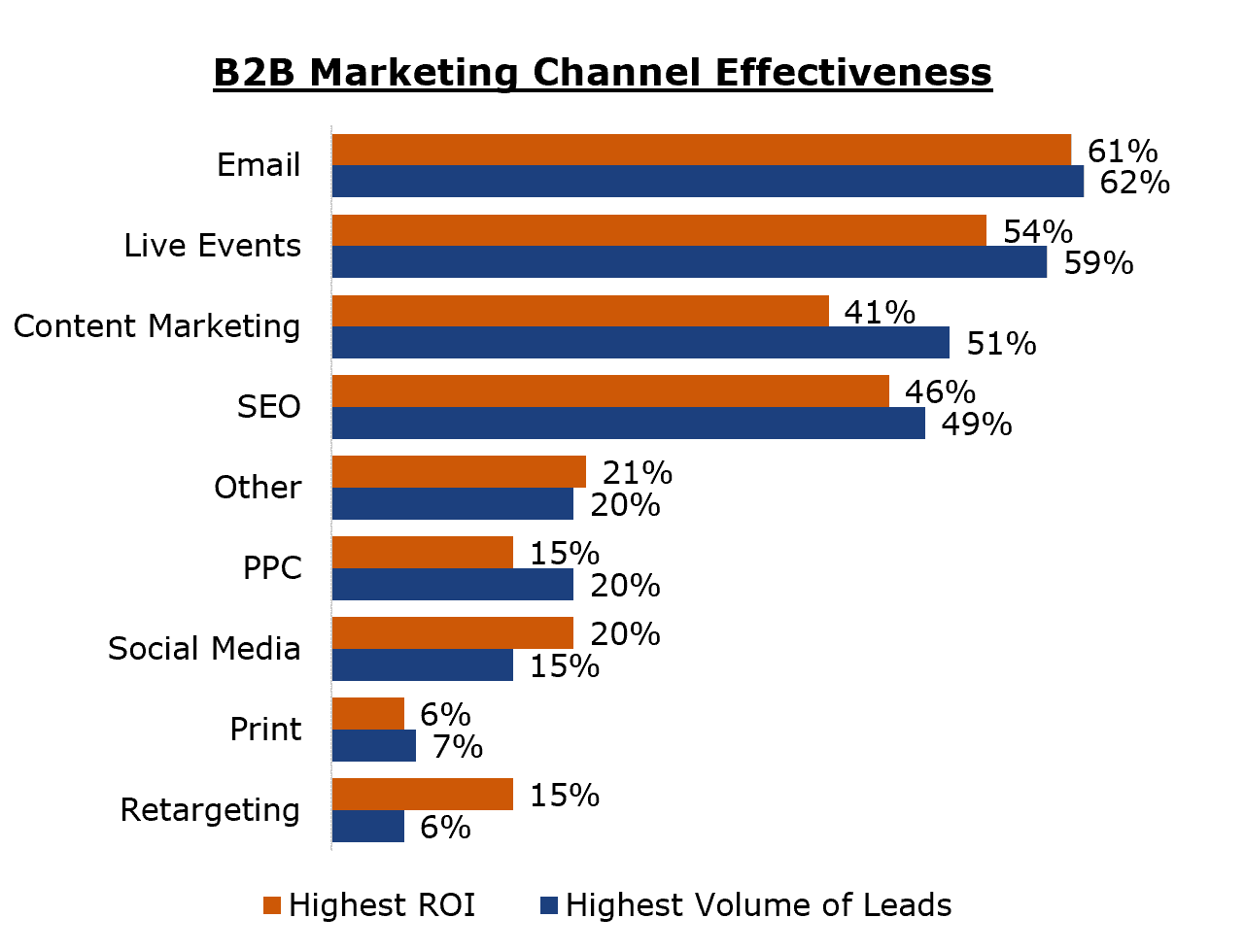 The frequency and number of the emails sent, the timing, even the design and level of personalization within each email is dependent on the industry you're in, but there are some basic things to keep always keep in mind:
Lead scoring

Compelling subject lines

Relevant content and strong CTAs – think about what you want users to accomplish after opening the email – does the content in the email seem compelling enough for the user to take that action? What else could you do to incentivise them to take that action? As one of the leading

DC content & brand marketing firms

, we know email content has to be relevant and engaging with a clear benefit for the user. The easier you provide that benefit, the more likely you'll see a higher conversion rate. 

Metrics: check in on performance, look at opens, click-throughs, and unsubscribe rates.

A/B test – not sure what is most compelling to get leads to convert? Try different approaches through AB testing.

Keep the engagement going. So they've converted from a lead to a customer – what now? Funnel them into an automated Welcome Program. Keep delivering relevant content that clearly demonstrates the benefits to the user.
Looking to maximize your digital strategy through
marketing automation
?
Get in touch
with the experts at Bluetext.
2020 will forever mark a significant milestone in remote work practices. To comply with COVID-19 safety protocols many companies have closed or limited office capacity and enabled their workforce to work remotely. There is a significant change in everyday work practices, but even more significant change in large industry events from trade shows, networking events, and conferences. While industry events as we know them are not yet possible, business must go on. Luckily, digital-based agencies such as Bluetext, have been hard at work to innovate solutions that can replicate the in-person experience as much as possible with virtual events.  
Virtual events will become a universal industry standard in the future, regardless of when large gatherings become safely possible again. Hosting a virtual event eliminates the time and cost associated with work travel and allows flexibility to attend event sessions while keeping up with the normal day to day operations. Virtual events allow employees or colleagues from anywhere in the world to easily join from the comfort of their own home or office and can choose to be present at only event sessions relevant to them and their interests. Rather than having your whole team out for three days, there is the flexibility to attend select sessions for a couple of hours at a time. 
If your company is considering hosting a virtual event, there's a couple of things to consider first. After the success of Citrix Bootcamp and SonicWall Boundless 2020, Bluetext has rounded up their top tips for the first step of any virtual event: registration.
Ace the Virtual Event Invite
One of the first things to consider with any event is: Who is the audience? Is this a trade show for a number of different companies? An employee only training? Select clientele? A virtual event marketing agency will assist with the outreach to attendees, whether that strategy is based on a specific email list or advertised publicly. From email nurture campaigns to targeted paid advertising, the options are endless for inviting attendees. Based on who the target audience is, a digital marketing agency can prescribe the right strategy for your company and design promotional assets to get people interested in the virtual event.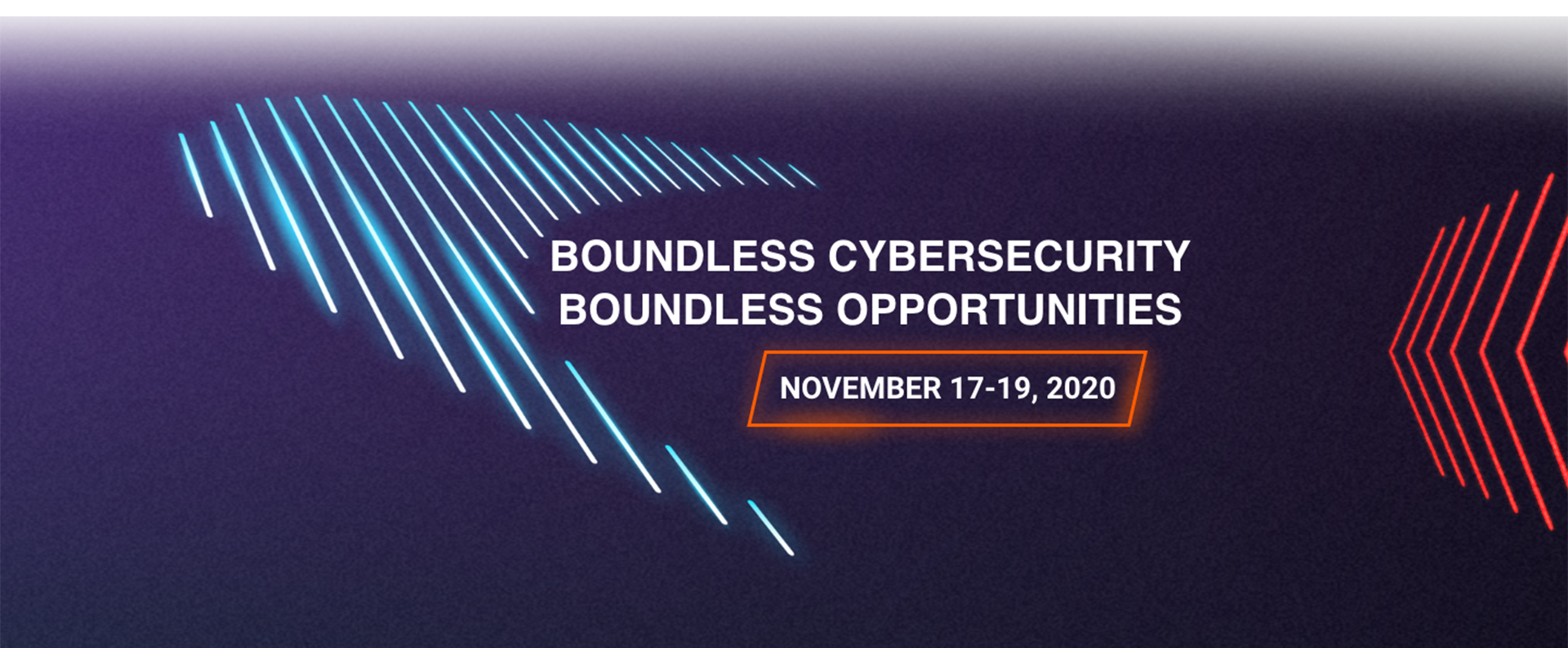 Load Up the Landing Page
Once you've sent out invites or promotional messages, attendees will need a place to RSVP. Just like a traditional in-person event, a headcount of attendees is needed to properly plan and test for specific traffic levels. Registration numbers are also a great KPI to measure event success. To fully close the conversion, the landing page for the virtual event must be clear, concise and enticing. There's no formula for the perfect virtual event registration page, but at Bluetext we recommend the following components:
A concise listing of event details (date, time, time zone, etc.)

Spotlight of the top event sessions to get users interested

A sizzle reel to showcase the event highlights in a minute

A clear and easy to find the registration form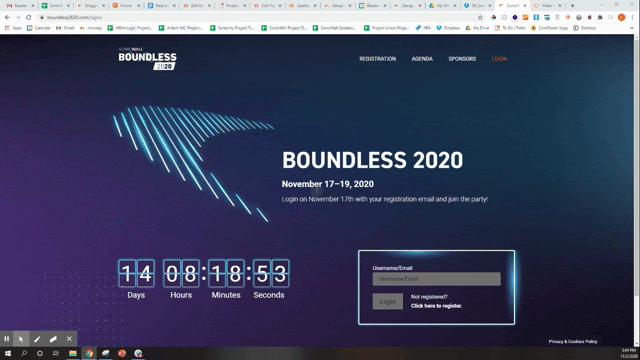 Who's On the List?
A key component to consider with virtual event registration is registration security. Will there be proprietary information discussed at the event? Will sessions be targeted at only your employees to introduce not in market products or strategies? If so, you may want to consider white-listing your company's email domain. If the event is centered around internal strategies and training, you may want to also black-list the email domains of your top competitors.  Depending on the size and subject matter of the event, it may also be important to reinforce security by black-listing personal email addresses and ensuring all attendees are relevant business partners and colleagues.
Always Say Thank You!
Once a user has found your enticing landing page and successfully registered for your virtual event, don't let the excitement end there. Be sure to send them an equally interesting thank you page. In our virtual event marketing experience at Bluetext, we have found that dynamic countdown clocks are a great way to get users excited about the event. A great thank you page may also want to link out to event FAQs, or highlight a special session to look forward to.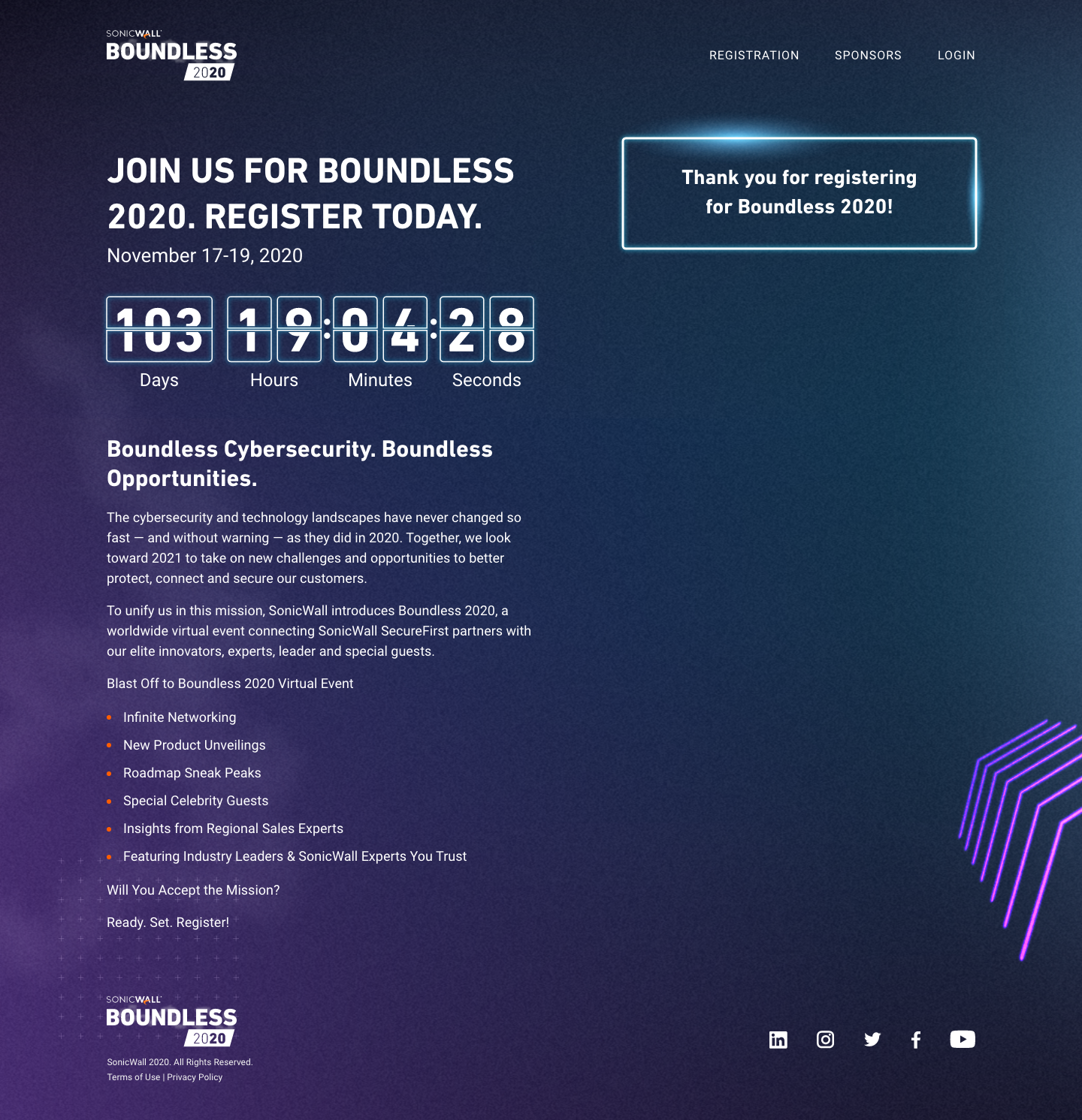 Reminder Emails They'll Want to Read
Once a user is registered don't let your virtual event fall off the radar. Use the registration email list to trigger a nurture email campaign that can send additional event details, reminders, and more! A full event agenda can be overwhelming to a user two months out but would be useful when they're blocking off their calendar a week or so in advance. It's always a best practice to remind users a week, a day, and an hour in advance of the date. Check out the recent SonicWall Boundless 2020 virtual email for some inspiration on event teasers and reminders.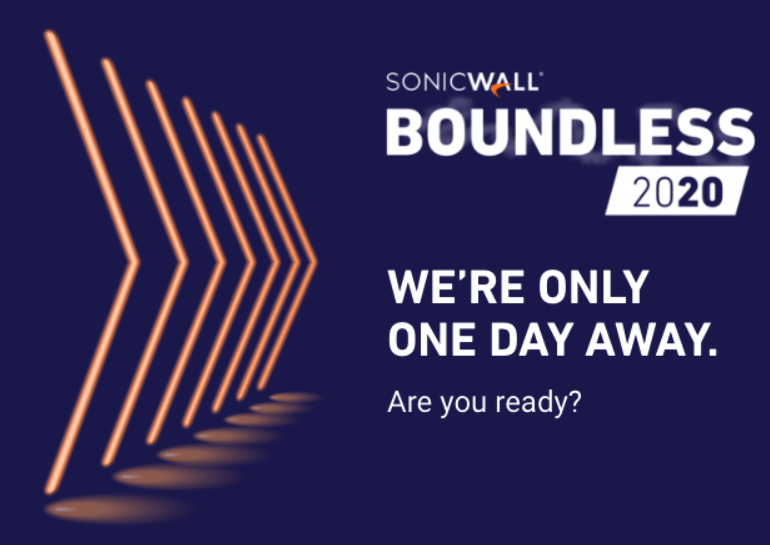 Marketing, unfortunately, isn't an exact science. Nor is there ever a "one size fits all" solution to business objectives. There are hundreds of best practices when it comes to marketing, but sometimes those best practices aren't the best fit for the goals you're looking to achieve. To make sure you're driving the strongest results, you need to test! You can't optimize for the best results for what you don't test.  
At Bluetext, we are big advocates of A/B testing; we use the tactic across different marketing initiatives – from landing pages, email templates, call-to-actions, banner ads, and everything in between. And by hiring a marketing analytics agency, you can eliminate the guesswork around what tactics are the best fit for your business needs.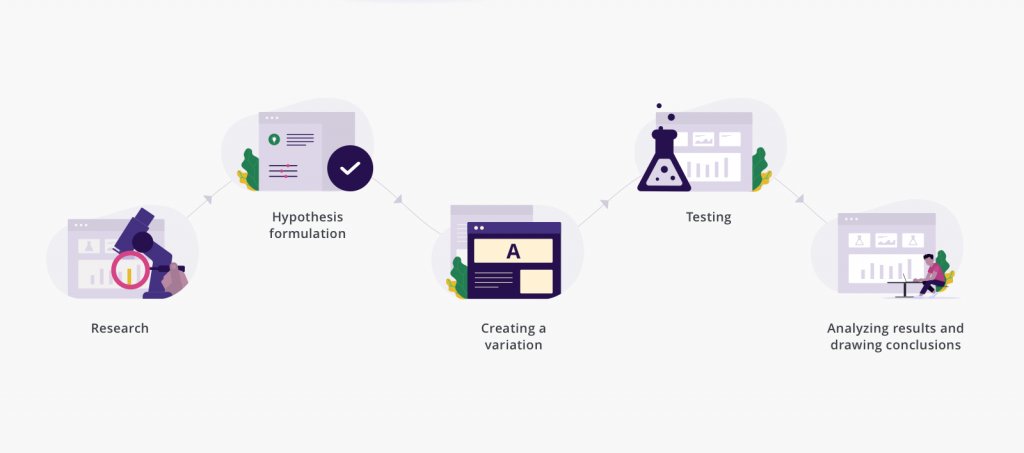 What is A/B Testing?
A/B Testing (also known as split testing) is a simple and effective tactic to use when you want to understand your audience better and improve overall campaign performance. A/B testing is an experiment where two (or more) variants of a specific asset are shown to users at random, and statistics help to determine which variant performs better for achieving your ultimate goal. Users start off with a control asset, and then run a variant alongside the control, measuring results accordingly. Sound familiar? It's the exact same concept of scientific method you learned in primary school! The only difference is you can turn these stats into real business revenue, not a lab report.
A/B testing takes the assumptions and the 'best practices' out of the equation. Marketing, as we mentioned, isn't an exact science; we don't know what we don't know! A/B testing relies on statistical data to help marketers understand and verify what resonates best with their audience.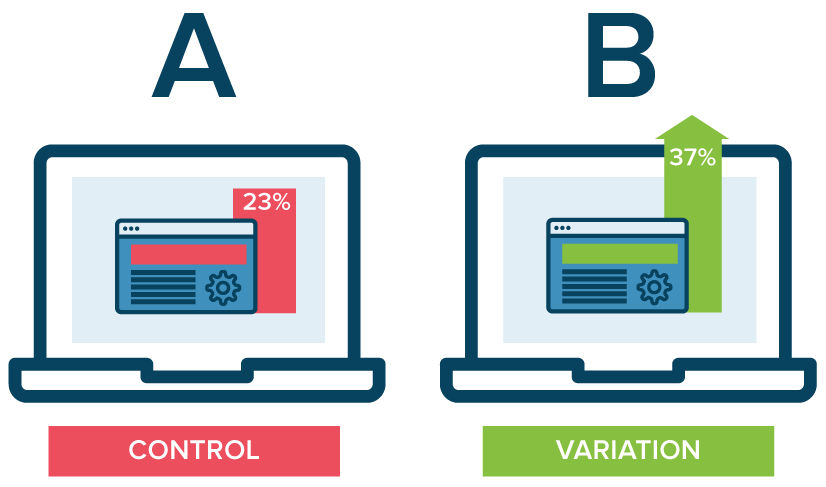 How A/B Testing Works
A/B testing can be executed in several ways. If you're running a display ad campaign and want to test animated ads vs. static ads, then perhaps you don't necessarily have a 'control.' You launch both variants at the same time, and once you collect enough data for the test to be statistically significant, you pause the under-performing ad variant.
Alternatively, you may want to improve your landing page conversion rates. In this case, you take your current landing page environment – the control – and change one asset on the landing page; this page becomes your variant. The popular heatmapping landing page tool, Crazy Egg, notes that A/B testing landing pages is useful because it "lets you see what elements really click with your audience and which don't. Changing just one word in your CTA can reveal nuances about your target audience that you never would have otherwise discovered."
After your test has reached statistical significance, you have the tools needed to determine whether you should continue to keep your control landing page live, or if you should redirect all traffic to your new landing page.
The most beneficial aspect of A/B testing is that you will receive results: you will end an A/B test with a clear winner, and insights into what resonates more with your audience, arming you with the tools you need to improve your marketing performance.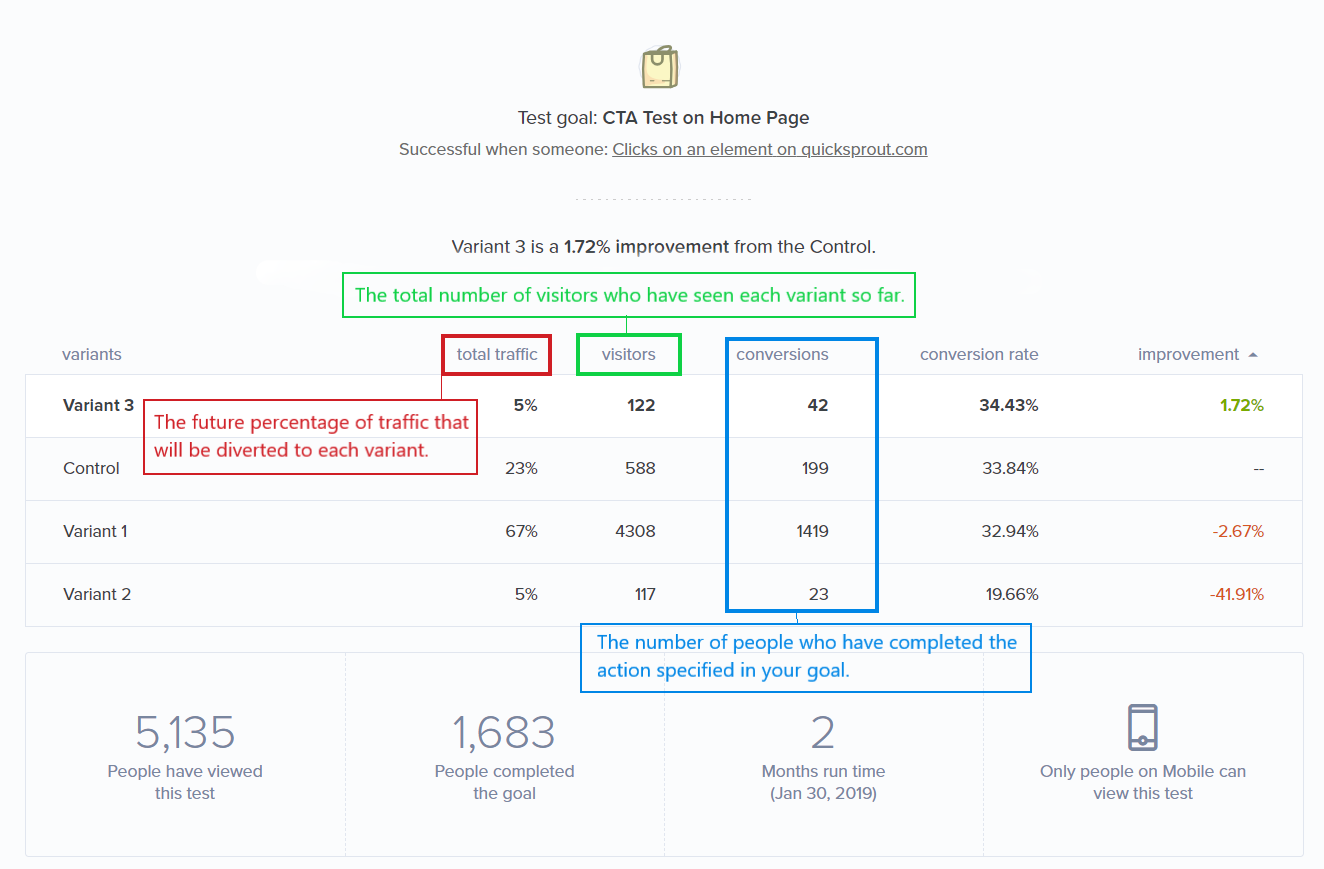 You Have A Winner! Now What?
Once your test has run its course by reaching statistical significance, and you have a clear winner, what's next?
Implementation to start! Don't waste any more time – or money – driving users to a lower-converting landing page, or showing underperforming ads to your audience. Take the winner of your A/B test, apply it, and start to see your KPIs skyrocket.
Of course, testing is a marathon, not a sprint. Just because you tested one asset, there are still hundreds – thousands – of other tests you could (and should) run. A/B testing should be an ongoing tactic for your marketing efforts, not a one-and-done completion. Remember: you can't optimize what you don't test.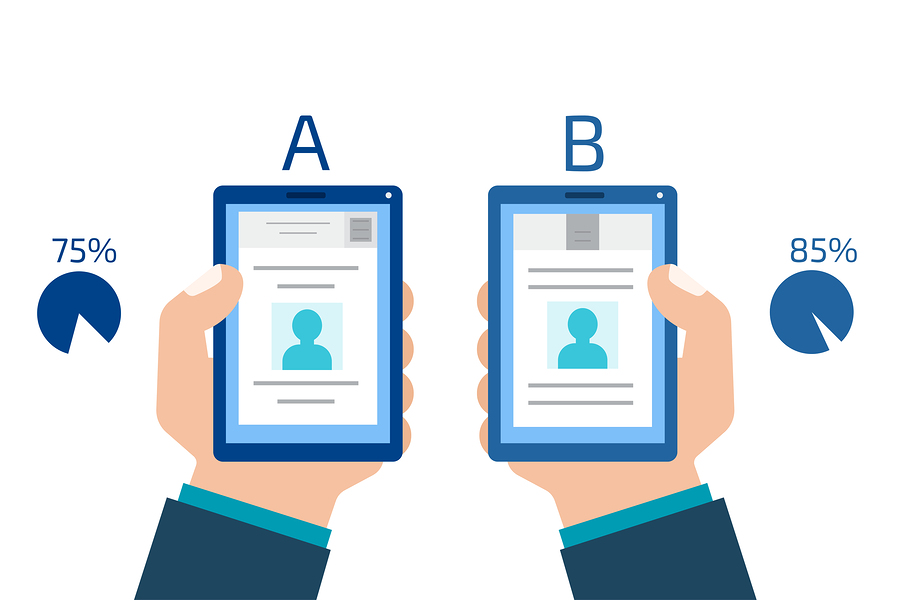 When determining what your next A/B test should be, make sure you've analyzed your most recent test, and understand why the winner actually won. What did you learn? Did a new call-to-action boost conversion rate? What did you change in your CTA, and why do you think that minor change helped to increase your conversion rate? If the CTA on that landing page helped to increase conversions, where else could you apply this change?
It's critical to take time to ask yourself these small questions to help understand the bigger picture. Chances are, you will come away from your latest test analysis understanding your target audience even better, and will have an idea for your next big A/B test.
One thing we can't stress enough: document your A/B tests! Document the setup, the control and variant, the winner, your analysis – everything. Save it in a safe place. As Medium states, documenting your tests "leads to deeper understanding and context. In turn, that understanding sparks new ideas causes stronger hypotheses, and prevents running similar tests twice." You will absolutely want to reference previous A/B test documents before jumping into the next!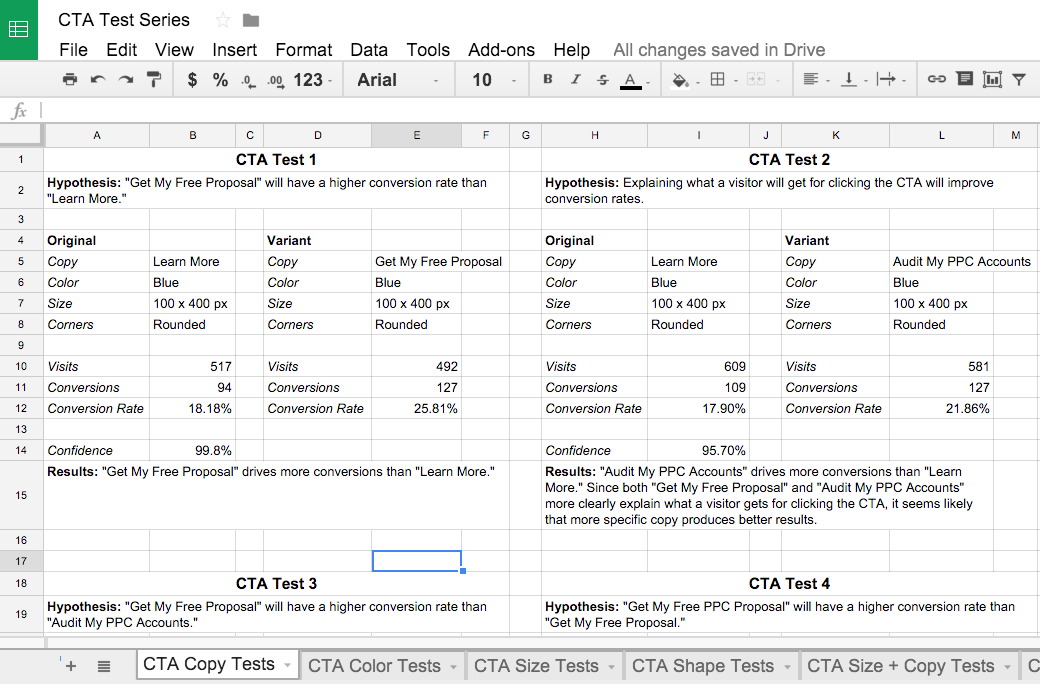 Now that you have an idea of what A/B testing is, how to approach it, and how to expand on your learnings – what will be your next (or first!) A/B test? Learn how Bluetext has helped clients achieve stronger KPIs and boost conversion rates through strategic A/B testing on our site. 
Bluetext, a leader in association marketing, is proud to announce that it has been selected by the Plastics Industry Association (PLASTICS) as its design, marketing, and brand agency-of-record for NPE2021: The Plastics Show. NPE2021 is the industry's largest and most influential plastics trade event and is held every three years in Orlando. Bluetext is designing the show's logo, brand look and feel, website, and collateral, and is creating and executing the go-to-market campaigns to attract exhibitors and attendees to the event. It will also manage public and media relations as well as both organic and paid social media.
"We selected Bluetext because of its team's strong creative and strategic vision that can help move the industry forward," said Susan Krys, PLASTICS VP of Tradeshows and Marketing. "We're off to a great start."
NPE2021 will take place at the Orlando County Convention Center in Orlando, Florida May 17-21, 2021.
In previous posts, we've discussed some of the components that top marketing firms know make a successful marketing campaign. In this post, we'll explore why audience segmentation is so important to a campaign's success, and how top marketing firms can drive the messaging themes and creative approach to the campaign.
One client of ours is a membership industry organization that represents information technology specialists and serves more than 140,000 professionals around the world. Its services to its members include providing services for IT professionals who need to gain the skills and qualifications required of their market.
The client partnered with us its 2018 program to reach out to its target audiences about the value it brings to this industry. Bluetext developed an email and banner ad campaign around several themes designed to communicate that value to its members, and to deliver compelling creative that would quickly get the attention of target audiences. In addition, the campaign used sophisticated programmatic and analytics-based targeting to ensure that the right target was receiving the brand message.
One of the first steps in our process to develop an effective campaign to reach the organization's goals was to take a deep dive into its data and outreach list segmentation. We divided the campaign into four segments:
1) Students considering IT as a career
2) IT professionals in the early stages of their careers looking to move up
3) Mid-career professionals seeking to make the next career move
4) Mid-to-late career professionals seeking to stay up-to-date and relevant in their careers
For each of these four segments, we created specific messaging and creative for use in banner ads, paid social, and email targeting, with each prominently featuring the organization's brand and logo in order to reinforce that awareness and brand recall. For example, for those starting their careers, we created themes around starting their careers, while for those in mid-career our themes focused on advancing their careers and becoming indispensable.
The results exceeded our expectations; the organization's total brand awareness rose 13% points from its pre-campaign level. This campaign demonstrates why top marketing firms view audience segmentation as so important to a campaign's success. Without a clear set of messages specific to each segment, target audiences would not have seen messaging and creative relevant to where they are in their careers. With those differentiated approaches, audiences responded far more positively to the campaign.
As the first quarter of 2018 comes to a close, it's a good time for a pitstop to assess your digital marketing strategy and make tweaks and adjustments for the upcoming months. Based on what we're seeing in the market and what we're learning from the campaigns we are running for clients, here are a half dozen top tips for Q2 for a smart and effective digital marketing strategy:
Strategy Before Tactics. It's easy to go directly to tactics, especially with all of the new and fun ways to use data to reach target audiences. But without a clear, well-defined strategy of who you want to reach, what you want them to learn, and what action you want them to take, even the best tactics are likely to fall short of expectations. So don't forget the basics – What do you need to accomplish, what are the options for getting there, what is the rationale for the strategy you've selected. These should be among the first questions to ask. Once you've answered those, you can turn to tactics.
Should you Gate Your Premium Content? We've always been proponents of leveraging premium content, including white papers, eBooks, and even infographics, as a way of getting leads and tracking the buyer's journey through the sales funnel. But that doesn't mean you should always put up the gates. When content is ungated, it can provide for a better SEO return. The challenge is setting the right mix between gaining ground in a crowded space through organic search versus capturing leads, and there are many factors that need to be weighed. HubSpot has moved to an ungated model, hoping to capitalize on a stronger organic presence, but we are not yet recommending that move for all of our clients.
Marketing Automation is Your Friend. We are a big fan of solid marketing automation software that can take over the management and tracking of your digital marketing campaigns. While we're partial to Hubspot, we have successfully built campaigns off of virtually every flavor of tools that our clients have invested in. The value is not only in efficiently managing repetitive tasks. More important is the ability to build complicated workflows for campaigns that take every new lead and place it at the right level of the sales funnel at the right time.
What About Twitter? We've moved away from Twitter as a key element in our clients' social media strategy if they are in the B2B or B2G space. The reason is that for the most part, while Twitter is great for consumer brands as well as for celebrities, sports figures, and politicians, Twitter users aren't looking for information or insight on the platform for enterprise brands. But the other reason is that Twitter has not invested in its ad platform, instead focusing on user acquisition. If that changes, we will let you know.
Don't Stop Testing! If you have the luxury of a large database for your digital marketing campaigns, use the first couple hundred recipients to test subject lines for open rates and headlines for click-throughs before launching to the rest of the list. Don't dwell on small differences: an open rate of 15.2 percent versus 14.7 isn't significant for lead generation purposes. But a jump of just three points for a target list of 100,000 names can translate into several thousand new leads.
Video and Animation can Work Wonders. Adding a little bit of movement to a banner ad can draw people's attention and get them to click onto to something that they otherwise would have skipped. If you can show off a product, that's great. But even using the creative process to include a little bit of activity, animation or movement can break through the clutter and get viewers to pay attention.
As an agency that works with a number of cyber security clients, the General Data Protection Regulation (GDPR) has been on Bluetext's radar for quite some time. The GDPR, which goes into effect May 25th, 2018 regulates how companies must protect the personal data of European Union citizens.
The impending deadline is not lost on U.S. multinational corporations that touch EU citizens/consumers in any way, but most of the angst has been confined to those responsible for corporate compliance, IT and security. But GDPR is highly relevant to marketers and advertisers, who must start preparing now to ensure compliance. And the stakes are enormous: fines for non-compliance could be as high as 4% of a company's global revenues! I'm no math whiz, but any executive responsible for that kind of fine can start looking for a new job now.
Whether or not marketers will be yelling Mayday! on the May deadline day roughly eight months from now will in many ways come down to becoming fully educated on the intent of GDPR when it comes to customer data privacy, its requirements, and how to convert the compliance challenge into an opportunity.
Organizations, not just CMOs, have some ways to go towards GDPR compliance. Gartner estimated earlier this year that more than half of companies affected by the GDPR will not be in full compliance with its requirements on deadline day. In commenting on this prediction, Bart Willemsen, research director at Gartner, counters the notion that this is only an issue in the European Union.
"The GDPR will affect not only EU-based organizations, but many data controllers and processors outside the EU as well. Threats of hefty fines, as well as the increasingly empowered position of individual data subjects tilt the business case for compliance and should cause decision makers to re-evaluate measures to safely process personal data."
For marketers specifically, the confidence level in being prepared for the GDPR is similarly low…and dropping. As of May, only 54% of businesses expected to be compliant by the deadline, per a Direct Marketing Association (DMA) survey – down from 68% when the survey was conducted just three months prior. In fact, nearly a quarter of companies had not even started preparing for GDPR, even though the law was first announced in 2012.
The challenge for CMOs will be dictated by how much transparency they need to build into their marketing processes – particularly as it relates to how customer data is handled. The less transparent, the heavier the lift it will be to not only comply with GDPR, but demonstrate this compliance. Ultimately, a core tenet of GDPR – providing citizens with "ownership of their data" and right to erase their data – runs counter to the desire by brands to deliver a superior, customized experience by retaining and analyzing as much data as possible.
Clear guidance will help alleviate those concerns for marketers and others impacted by the legislation. GDPR directs companies to keep data as long as it is necessary. How marketers define what is necessary may be different than how it is defined by citizens and EU lawmakers
At the same time, some marketers are struggling to understand if efforts to be more transparent will come back to bite them. At a Direct Marketing Association (DMA) event this past May, chairman Mark Runacus pondered whether the Information Commissioner's Office (ICO) would "penalize those who are trying to be open, honest and transparent."
DIGIDAY has one of the better summaries of what marketers and advertisers need to start paying attention to now. A few takeaways from GDPR the author focuses on include:
The definition of personal data has been broadened to include online identifiers such as IP addresses and cookies. This could cause problems for digital marketing, given cookies are not gathered with an individual's consent.
Under the GDPR, advertisers must get explicit and informed consent from EU residents. This means no more of the so-called "clickwrap" forms, those lengthy contracts that millions of people sign off on without reading each day. Instead, brands must find a way to get user consent, devoid of pre-checked boxes, or attempt to get implied consent.
The GDPR won't just affect organizations across Europe. Any business anywhere with personal data from EU residents must abide by the reforms.
Marketers will need to take greater responsibility when processing personal data, and ensuring that the manner in which consent was acquired from customers in the database is GDPR compliant.
Within these challenges lies an opportunity for marketers to become more transparent stewards of customer data, improve data privacy and security, and build a more trusted relationship with the customer. It won't be easy, but starting GDPR compliance now – if you haven't already – is critical.
Re-targeting campaigns that reach across platforms and devices allow marketers to reach the same prospect as they move across the web, social networks, and mobile devices, creating a new level of engagement and interaction based on data. Understanding the best ways to implement a successful re-targeting strategy can result in dramatic improvements in customer conversion. When done poorly, you run the risk of annoying target audiences with constant messages that do not resonate. When done right, they can go a long way toward driving personalized engagement.
By collecting anonymous information on user behavior and intent, brands are able to convert prospects by engaging them with the right creative and messaging at the right time. By simply placing a short snippet of code, marketers can turn valuable customer data into actionable advertising strategies in real-time.
With that in mind, here are our top four tips for an effective re-targeting strategy that will deliver the results that brands need for a successful campaign:
Pick the Best Platforms. As mobile devices and social media become the dominant platforms for consuming news and information, incorporating the right channels into a campaign is critical. Social networks attract engaged consumers and give brands a direct line to those prospects. Re-targeting on social lets you take advantage of native tools such as shares, likes, and comments to further expand your reach.
At Bluetext, we often recommend Facebook for B2B clients and tend to shy away from Twitter, where users are more interested in entertainment, sports and politics as opposed to business issues. To get the most out of Facebook campaigns, test messaging and creative on smaller subsets of viewers to understand which is going to produce the best engagement. We like to test variations on headline copy, CTA buttons, offers and creative concepts to make sure we are optimizing for the right ads.
Don't Neglect Mobile. Mobile traffic has surpassed desktop for most brands. There are now more opportunities to leverage retargeting on mobile to reach these prospects. With mobile retargeting, advertisers can retarget desktop visitors as they browse across social networks on their mobile devices or retarget mobile site visitors as they move to desktop computers to research larger purchases. One study found that, on average, AdRoll customers who include a mobile element to their retargeting campaigns receive a boost of nearly 25 percent in clicks and nearly 10 percent more conversions.
Personalize the Experience. While it's especially important to reach the right user at the right, it's not always obvious how to do that. Here are three categories of segmentation that marketers can identify to reach their audiences through mobile retargeting and personalization throughout the buyers' journey:
Level of intent. A visitor who has checked out a half-dozen pages is obviously more valuable than one who has bounced after 10 seconds. When you see a level of interest, focus on that visitor.
Products viewed. When a visitor views a product or services page, make sure your messaging is focused on that product. You already have them half-way down the sales funnel, so don't try to force them back up again.
Those who have converted. Just because someone has already been a customer doesn't mean you should cut them out of your campaign. Enlist them instead into a loyalty campaign that can help validate your brand for other prospects or else offer them additional products or services that complement what they have already purchased.
Looking for agency help?  Contact us