In the ever-evolving world of cybersecurity, building trust is not just a goal—it's a necessity. As a marketer in this space, your success hinges on how well you can communicate credibility to your audience. In this blog post, we'll explore some effective strategies to instill trust in your cybersecurity marketing efforts.
1. Establish Thought Leadership 
Position your brand as an authority in the cybersecurity domain. Regularly publish insightful content, participate in industry discussions, and showcase your expertise. This not only demonstrates credibility but also attracts an audience seeking reliable information.
2. Transparent Communication
In a field where transparency is paramount, be open and honest about your products and services. Clearly communicate how your solutions work, what security measures are in place, and how you handle data. Transparency fosters trust, and trust builds lasting relationships.
3. Leverage Customer Testimonials
Nothing speaks louder than satisfied customers. Feature case studies and testimonials from clients who have successfully navigated cybersecurity challenges with your solutions. Real-world success stories provide tangible evidence of your product's effectiveness.
In the design and development of a new website for cybersecurity startup, Waratek, our team recommended featuring case studies clearly in the navigation menu, ensuring easy access for users.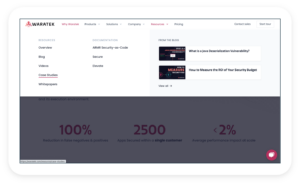 4. Stay Ahead of Trends
The cybersecurity landscape is dynamic, with new threats and technologies emerging constantly. Showcase your commitment to staying ahead of the curve by addressing the latest trends, challenges, and solutions. This positions your brand as forward-thinking and adaptive.
When developing a new website for our clients, we always recommend developing a robust blog program to establish brand credibility and increase SEO on-page ranking. If clients don't have the resources in-house to create blog content, we're happy to do so on their behalf as part of our engagement, ensuring the utilization of the correct SEO keywords and topics.
5. Engage in Community Building
Build a community around your brand where users can share experiences, ask questions, and learn from each other. A vibrant community not only fosters a sense of belonging but also provides potential customers with real insights into your product's efficacy.
Chatbots are a great way to engage with your community, ensuring you can provide customized feedback and answers to their questions at the click of a button. An FAQ page can also be helpful if you find yourself having to answer the same question time and time again. 
6. Certifications and Compliance
Highlight any relevant certifications and compliance standards your cybersecurity products adhere to. This not only demonstrates your commitment to industry best practices but also reassures customers that your solutions meet the highest security standards.
In conclusion, trust is the currency of the cybersecurity realm. By incorporating these strategies into your marketing efforts, you can establish and reinforce credibility, ultimately paving the way for long-term success.
Are you interested in learning more about building trust with your target customers and establishing brand credibility? Contact us here at Bluetext to learn more.
If you think back far enough, you remember the days when Instagram was a casual photo diary. People would flood their profiles with multiple posts a day, users' feeds would be filled with heavily filtered duck face selfies, their OOTD (outfit of the day), the perfect slice of avocado toast, and artsy outdoor flicks. Shocking right? In 2023 such a practice would be deemed taboo unless you're a mega influencer of course. Somewhere along the way Instagram became carefully curated for people to build a meticulous visual identity. Photos are planned, posed, and edited to perfection. While Instagram was a driver in creating influencers and promoting their picture-perfect feed, users turned to other platforms, like Snapchat, for a more casual "behind the scenes" view of their friends' lives.
But imitation is the greatest form of flattery, right? In 2016 Instagram attempted to regain the interest of Snapchat users with the bold decision to add Instagram Stories to their platform. Boom, death to the post. Well, not exactly, but this new feature altered the way users interacted with Instagram. Instagram Stories drove significant shifts in user behavior. From how influencers and businesses present themselves on the app, to how other social media platforms began to support the demand of short-form, casual content.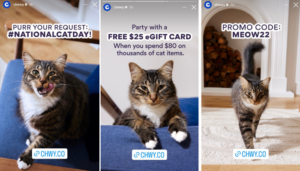 How are stories different and more effective than posts?
Posts serve as a backbone to your Instagram profile, being permanent curated capsules of how you are perceived by anyone who stumbles on to your content, including non-followers. Whereas, stories serve as short-formcontent that breaks the 4th wall, so to speak. They feel raw and impromptu as people speak straight to their followers. Stories also do a great job at creating a sense of urgency, users feel the need to check in throughout the day so they don't miss out on any content before it disappears.
How do stories garner strong engagement?
Instagram Stories attract more than 400 million daily users, transforming the way people share and consume social media. Instagram Stories became a more casual and authentic way of sharing content with followers. Stories are temporary and disappear after 24 hours. The fleeting nature of stories makes the content feel more spontaneous and realistic. Stories are far less edited and often quickly filmed on the fly, feeling much more like an off-the-cuff one-to-one message than an artfully curated photoshoot result meant for the masses. Users can engage in stories in a multitude of ways, through face filters, polls, links/CTA buttons, replies, and likes. This enables stories to garner greater engagement, especially when trying to connect with new followers.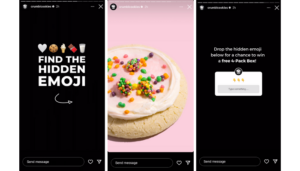 The story model produced great success, surpassing the views regular feed posts receive. Instagram stories build loyalty and a stronger connection with followers, enabling a platform to address them directly and provide an inside scoop on your life or your business. Stories are consistently watched to completion demonstrating just how powerful of a tool they are for capturing users' attention.
What does this mean for my business?

62% of Instagram users say they have become more interested in a brand or product after seeing it in Stories. Instagram Stories can be a powerful tool for businesses to gain visibility and engagement with potential customers. Not to mention, stories can be a cost-effective way to keep up content velocity without significant effort in editing and post-production. The ability to layer text, GIFs, emojis, color filters, and much more is all built into the app interface enabling anyone to create polished professional-looking messages. Other platforms have also realized this creating things like Twitter Moments and YouTube Shorts, so story content is only going to continue to grow. If your business is looking to keep up with the best brand strategy firms, you need to tap into the power of stories and focus on curating short-form content that authentically connects with your followers.
If you are interested in learning more about how Bluetext's marketing services can help you create quality content, contact us. As a DC-based digital design agency, we know how to make content that counts.
In today's highly digital world, it's no secret that each and every one of us is faced with an overload of content and information every day — but when it comes to marketing, does quantity really outweigh quality? The short answer is no. It can be easy to get caught up in the race to generate more: more content, more leads, more interactions. However, amidst this frenzy, a timeless principle continues to hold true — the undeniable value of quality over quantity. Shifting your focus towards producing quality content can lead to far more meaningful results. Not only will it drive engagement, but it will propel your brand towards sustained success.
Engagement that Resonates
With the integration of AI tools into marketing workflows, it is now easier than ever to roll out content at an accelerated rate. Companies are able to streamline the process of content creation and publish autonomously, but is the content that they're creating truly resonating with audiences? Consistently producing content for content's sake will not leave a lasting impression on an audience. Imagine sifting through a barrage of generic content that offers little more than a fleeting glance. Now contrast that with stumbling upon a meticulously crafted piece that speaks directly to your needs and interests — the latter, undoubtedly, captures viewers' attentions and engages them on a deeper level. Quality content has the power to resonate with target audiences, evoking emotions, sparking conversations, and leaving lasting impressions. Forming genuine connections with your audience requires understanding their needs, engaging in meaningful conversations, and addressing their pain points — all of which needs to be done in a thoughtfully planned manner. By investing time in personalized interactions and addressing individual concerns, companies can foster a loyal community that actively supports and advocates for their brand.
Conversion that Counts
While a high quantity of leads might seem enticing, it's the quality of those leads that matters. High-quality content has been found to generate 9.5 times more leads than low-quality content, and while having a steady presence on socials is important, it's ultimately the number of conversions that result from your social presence that matters. Quality leads are more likely to become satisfied customers who stick around for the long haul; high-value content doesn't just spark genuine and authentic interest amongst targeted audiences, but it can also establish lasting brand trust and loyalty. Long-term customers will inevitably drive consistent revenue and refer others to fall in line.
Brand Perception that Prevails
Your brand's image is not just built by how frequently you appear, but by the impression you leave. A few high-quality interactions can create a stronger brand perception than a multitude of disengaged views. Consistently delivering value through quality content and interactions paints your brand in a positive light and encourages positive word-of-mouth referrals.
In the noisy landscape of modern marketing, the allure of quantity can be overwhelming, especially when AI tools can expedite content production and posting. However, by shifting your focus to quality, you're not just participating in the marketing game — you're setting yourself apart as a valuable player. Every piece of content, every interaction, and every engagement becomes a chance to make a meaningful impact. You are investing in the foundation of enduring success, building relationships that last and fostering a brand that stands the test of time.
If you are interested in learning more about how Bluetext's marketing services can help you create quality content, contact us. As a dc-based digital design agency, we know how to make content that counts.
In a surprising and bold move, one of the social media giants, Twitter, has undergone a complete rebranding, emerging as "X." This announcement has sent shockwaves through the digital marketing landscape, leaving professionals and businesses alike eager to understand the implications of this change. In this blog post, we will delve into the rebranding of Twitter to X and explore what it means for marketers.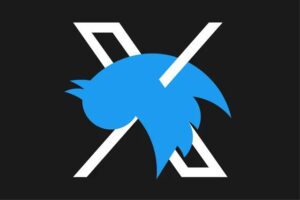 The Birth of X: A Glimpse into the Rebranding
Twitter's transformation into X marks a significant evolution for the platform. The name change reflects the company's desire to expand beyond its traditional microblogging roots and embrace a broader scope of offerings. The decision to rebrand was driven by a desire to reflect the platform's new mission and vision, as well as to reposition itself in an ever-evolving digital landscape.
1. A Shift in Purpose: Beyond Microblogging
While Twitter was initially synonymous with microblogging, X's rebranding signifies a shift toward a more diverse range of content formats. With an increased focus on multimedia content such as videos, images, and interactive elements, marketers will find themselves with an expanded toolkit to engage with their target audiences. This opens up exciting opportunities for creating more immersive and engaging marketing campaigns.
2. Enhanced Advertising Opportunities
With the rebranding to X, marketers can expect a revamped advertising ecosystem. X's broader scope allows for a more refined and targeted approach to advertising, giving marketers the chance to connect with users based on their interests, behaviors, and engagement patterns. The platform's enhanced analytics and data-driven insights will empower marketers to make informed decisions and optimize their campaigns more effectively.
3. Embracing Influencer Marketing
In the age of X, influencer marketing is set to take on a new dimension. The platform's pivot towards multimedia content encourages the rise of influencer collaborations that go beyond 280-character endorsements. Marketers can leverage influencers to create compelling visual and interactive content that resonates with their audiences, resulting in more authentic and impactful brand partnerships.
4. Community Engagement and Feedback
X's rebranding is accompanied by a renewed commitment to fostering communities and promoting user interactions. For marketers, this translates to a golden opportunity to engage directly with their audience, gather valuable feedback, and build stronger relationships. Brands that actively participate in meaningful conversations on the platform will stand to gain loyal followers and increased brand advocacy.
5. Adaptation to Changing Trends
X's transformation serves as a reminder that the digital landscape is fluid and subject to constant change. Marketers must embrace agility and flexibility to keep up with evolving trends and technologies. By staying attuned to X's evolving features and functionalities, marketers can position themselves as early adopters and gain a competitive edge.
The rebranding of Twitter to X signifies a new era for marketers, characterized by expanded content formats, enhanced advertising opportunities, and a renewed focus on community engagement. This rebranding isn't just a name change; it's a strategic move that aligns with the shifting demands of the digital age. Marketers who embrace X's new identity and adapt their strategies accordingly will be well-equipped to navigate the ever-changing landscape of digital marketing and harness its full potential. Are you looking to understand how to best utilize X and its offerings? Contact us today.
Does The Ultimate Prodigy exist within your organization? Take this insightful quiz to uncover the digital orchestration conductor personas at your company. This quiz delves into the world of digital campaign strategies and uncovers your team's strengths, whether they excel in data-driven research, social media engagement, content creation, automation mastery, experiential design, or if you employ an adaptable and versatile master in all aspects of digital marketing.
Looking to discover the different types of digital orchestration conductors? Check out our recent blog post detailing their traits and how they can best contribute to your organization to make the most impact.
In the fast-paced world of modern marketing, orchestrating digital campaigns requires a diverse set of skills and expertise. Just like a symphony conductor brings together different musicians to create a harmonious masterpiece, digital marketing conductors play a pivotal role in coordinating various channels, strategies, and technologies to achieve marketing success. This blog post aims to shed light on the different types of conductors you might encounter in today's marketing enterprises, each with its unique strengths and approaches to digital orchestration.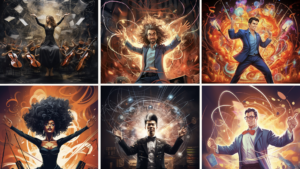 From the search maestro who commands the realm of pay-per-click advertising and search engine optimization to the social serenade conductor who creates captivating brand symphonies on social media platforms, there are specialized conductors for every aspect of digital marketing. The content virtuoso excels in crafting compelling and valuable content, while the automation maestra leverages technology to streamline processes and enhance efficiency. The experiential composer, on the other hand, creates immersive brand experiences that leave a lasting impact on the audience.
However, the ultimate conductor possesses a rare combination of superpowers from each specialized conductor. They possess the media mix prowess to seamlessly blend diverse marketing channels, the ability to rebalance resources and optimize campaigns across channels, and the holistic view to orchestrate synchronized touchpoints and deliver consistent messaging. This ideal conductor combines the best practices and strategies from each type, creating a marketing symphony that resonates with the audience, drives results, and takes your brand to new heights. Join us in exploring the world of digital marketing conductors and uncover the key qualities that make the ultimate conductor a force to be reckoned with.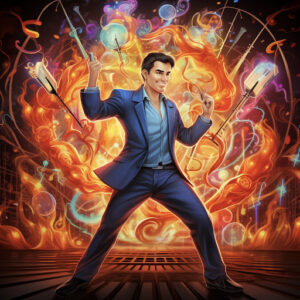 Search Maestro
The Search Maestro is a digital marketing conductor who conducts symphonies of success using the search landscape. With brands like Google and Bing in their repertoire, they skillfully navigate the realm of pay-per-click advertising and search engine optimization (SEO). They meticulously research keywords, optimize landing pages, and fine-tune ad campaigns to ensure their audience finds them effortlessly. Utilizing analytics, they track search performance, measure conversions, and continuously refine their strategies for maximum impact.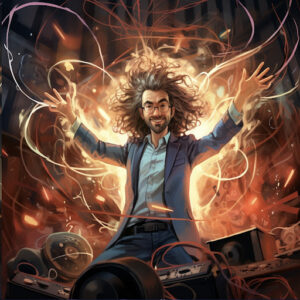 Social Serenade
The Social Serenade conductor is a masterful orchestrator of social media platforms, enchanting audiences with brands like Facebook, Instagram, Twitter, Meta, TikTok, and Pinterest. They harmonize engaging content, captivating visuals, and strategic ad campaigns to create a captivating brand symphony across various social channels. Leveraging analytics, they gain insights into audience behavior, preferences, and trends, enabling them to refine their approach and create personalized experiences. Additionally, they embrace the power of micro-influencers to amplify brand messages and foster authentic connections with their target audience.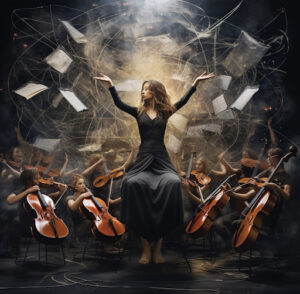 Content Virtuoso
The Content Virtuoso conductor is a maestro of compelling and valuable content. They compose blog posts, videos, infographics, and more, interweaving brands like Google and Bing to create a harmonious blend of information and creativity. By utilizing analytics tools, they track content performance, measure engagement, and gather valuable insights about their audience's preferences. Leveraging personalization techniques, they deliver tailored content experiences that resonate deeply with their audience. Furthermore, they understand the power of short-form and 15×9 video strategies to captivate attention in a fast-paced digital landscape.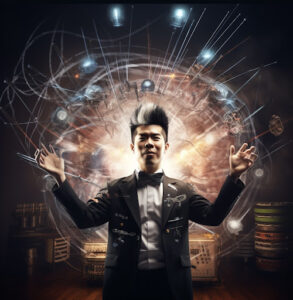 Automation Maestro
The Automation Maestro conductor is a wizard in orchestrating efficient marketing workflows. They seamlessly integrate automation tools and platforms like HubSpot and Marketo to orchestrate personalized, timely interactions with their audience. By utilizing analytics, they gain deep insights into customer behavior, allowing them to automate lead nurturing, email marketing, and personalized campaigns. They leverage account-based marketing strategies to target high-value accounts and enhance customer experiences throughout their journey. Their expertise lies in utilizing data-driven insights to optimize their automation processes continually.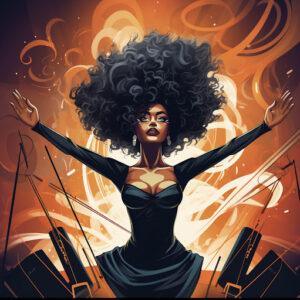 Experiential Composer
The Experiential Composer conductor is a visionary in creating immersive brand experiences. They compose multisensory journeys that incorporate digital touchpoints with offline interactions, utilizing platforms like Google, Bing, Facebook, Instagram, and Pinterest. They understand the power of personalization and leverage analytics to craft tailored experiences that resonate deeply with their audience. By harnessing the influence of micro-influencers, they amplify their brand's reach and foster authentic connections. Their strategy includes capturing attention through short-form content, utilizing platforms like YouTube Shorts, and leveraging the emotional impact of 15×9 videos.
Throughout all these personas, analytics plays a crucial role. By utilizing analytics tools and platforms, they gain valuable insights into campaign performance, audience behavior, and content effectiveness. These insights inform their decision-making process, allowing them to optimize their strategies, refine targeting, and enhance overall marketing orchestration.
The digital marketing conductors described above each excel in their respective domains, showcasing their expertise in search, social media, content, automation, and experiential marketing. However, the ultimate conductor surpasses them all by demonstrating mastery in the media mix, rebalancing, cross-channel optimization, and a holistic approach to orchestration.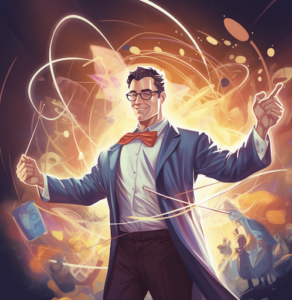 The Ultimate Prodigy
The ultimate prodigy conductor is a virtuoso in the media mix, seamlessly blending different marketing channels and mediums to create a harmonious symphony of marketing efforts. They understand that no single channel can achieve optimal results on its own, and thus they skillfully combine the power of search, social media, content, automation, and experiential marketing to create a cohesive and impactful strategy.
Moreover, this conductor possesses a keen sense of rebalancing, continuously monitoring and adjusting the allocation of resources across various channels based on performance and changing market dynamics. They have a deep understanding of the importance of staying agile and adaptable, redistributing budgets, and optimizing efforts to maximize ROI and overall marketing effectiveness.
Cross-channel optimization is at the core of the ultimate conductor's approach. They understand that each channel has its unique strengths, audience preferences, and engagement patterns. By utilizing analytics and data-driven insights, they orchestrate campaigns that deliver consistent messaging, seamless customer experiences, and synchronized touchpoints across channels. This conductor ensures that each channel complements and reinforces the others, resulting in a cohesive brand presence and enhanced customer journey.
Lastly, this conductor possesses a comprehensive view of the marketing landscape and actively seeks out innovative and emerging channels and strategies. They stay updated on industry trends, technological advancements, and consumer behavior shifts. By being forward-thinking and open to experimentation, they embrace new opportunities to connect with their audience and adapt their orchestration approach accordingly.
In summary, while the individual conductors excel in their specialized domains, the ultimate conductor goes beyond by excelling in the media mix, rebalancing, cross-channel optimization, and maintaining a comprehensive perspective of the entire marketing ecosystem. Their ability to synchronize and harmonize diverse marketing channels enables them to create an impactful and cohesive brand presence, deliver personalized experiences, and achieve exceptional results.
Want to learn more about the conductors operating in your enterprise? Contact us today.
It's common knowledge that a strong SEO strategy is key to a successful website, but diving head first into the world of SEO can feel intimidating, especially when it seems like there are so many tactics you need to keep in mind. If you've ever felt lost in the labyrinth of SEO jargon, fear not! We're here to demystify the world of SEO and set the record straight on which tactics you actually don't need to prioritize.
Geotagging Images: Geotagging images, or embedding location data within image files, was once believed to have a significant impact on SEO. However, search engines have evolved to become smarter in understanding the context and relevance of images without relying solely on geotags. They now prioritize other factors, such as image quality, alt text, surrounding content, and user engagement signals. While geotagging images can still be useful for certain purposes, it is not a necessary or primary factor for SEO benefit. Focusing on other aspects such as optimizing image quality, descriptive alt text, and relevant surrounding content will yield better results in terms of image SEO.
Frequent Posting: Posting frequency alone is not a major factor for SEO benefit. While it's true that regularly updating your website with fresh content is important for keeping your audience engaged, search engines prioritize the quality and relevance of the content rather than the frequency of updates. Instead of fixating on posting as often as possible, it's more beneficial to focus on creating unique, compelling, and informative content that meets the needs of your target audience. High-quality content that provides value and addresses users' queries is more likely to attract organic traffic, generate engagement, and earn natural backlinks – all of which are crucial for SEO success. Quality trumps quantity when it comes to SEO, so invest your time and effort into crafting exceptional content that resonates with your audience and aligns with their search intent.
Link-Building Shortcuts: Search engines constantly update their algorithms to prioritize high-quality and authoritative content and have become smarter at identifying manipulative link-building practices that aim to artificially inflate website rankings. Engaging in outdated strategies, such as buying or exchanging links in bulk or participating in link farms, can lead to penalties and a significant drop in search rankings. These shortcuts also often result in low-quality or irrelevant backlinks that provide little to no value to the user. Search engines have become more adept at assessing the relevance and quality of links, favoring natural and organic link profiles. Building a network of reputable and authoritative links through legitimate means, such as creating valuable content that naturally attracts backlinks, is a more effective and sustainable approach. It's also important to keep in mind that building a strong online presence requires trust and authenticity. By resorting to black hat tactics, you risk damaging your reputation and losing the trust of both search engines and users.
Keyword Stuffing: One of the most common misconceptions about SEO is the belief that cramming as many keywords as possible into your content will boost your search rankings. In reality, search engines can easily detect keyword stuffing. Instead, focus on creating high-quality, engaging content that naturally incorporates relevant keywords.
Meta Tags as Ranking Factors: Another misconception is the overemphasis on meta tags, such as meta keywords and meta descriptions. While these tags were once considered important for SEO, search engines now prioritize other factors, such as the overall content quality, user experience, and relevance of the page. While it's still good practice to optimize your meta tags, their impact on search rankings is limited.
Exact Match Domains: In the past, having an exact match domain (EMD) that precisely matched a keyword was thought to provide a significant SEO advantage. However, search engines now place less importance on EMDs and prioritize user experience and content relevance. A memorable and brandable domain name that reflects your business is often more valuable in the long run.
SEO is a One-time Effort: Many people mistakenly view SEO as a one-time task or a quick fix. In reality, SEO is an ongoing process that requires consistent effort and adaptation. Search engines frequently update their algorithms, and competition is constantly evolving. Regularly monitoring and adjusting your SEO strategy is crucial to maintain and improve your search rankings over time.
It's important to stay updated with the latest SEO practices and be wary of outdated misconceptions. By understanding these common misconceptions and focusing on effective, ethical SEO techniques, you can maximize your website's visibility and achieve long-term success in search engine rankings.
Shortened attention spans. Optimized online search efficiency. A click-and-go world. Writers go up against all to capture reader's attention. Everyone is trying to find something as fast as possible when we search online, so we expect efficiency in everything, including all of the copy that we read. According to user experience experts, a user will leave a webpage within 10-20 seconds.
What does this mean for you as a copywriter or journalist? You need concise, attention-grabbing content at the top of every page of your website, every blog and every article or press release. You need the eyebrow raise: an introduction that both grabs attention in a unique way and preempts reader's need or desire. A clear, well-outlined value proposition can capture and hold user attention and help you accomplish your goals.
Introduction Essentials 
Though there are different strategies for getting the eyebrow raise, a good introduction will consist of three concise parts: the point of differentiation or reader problem, the solution and the user action. You must not only capture reader's attention but also give them what they are looking for and provide an action to take. 
Raising Those Eyebrows  
There are many different ways to get to the eyebrow raise moment: that moment when your user stops scanning and pays real attention to your content. We'll walk through a few of these and provide examples that you can emulate. 
Define the problem, evangelize the solution
A user scrolling a website or reading an article is almost always looking for a solution to a problem. If you can articulate that problem (maybe even for ones they haven't recognized yet), then you can set your business or your content up as the solution. Attention and connection go hand in hand here. If your audience can read a headline and instantly relate to the problem or circumstance, you've got them hooked to find the solution.  
For example: You're a cybersecurity company with continuous 24x7x365 data protection. You need a way to reach customers. 
An introduction that defines the problem: "Cybersecurity is a continuous battle, but you don't have the resources for always-on, 24x7x365 reinforcements."
And evangelizes the solution: "Luckily, we do. We provide you with the 24x7x365 data protection that you need to rest easy and focus your resources on winning new business." 
Interest-grabbing macro statement or question 
Another approach to the eyebrow raise is a question or bold, overarching statement. A question can inform a reader of a need or desire they have that they might not have been considering. A bold statement can stop a scanner in their tracks. Take our cybersecurity example from earlier:
An attention-grabbing question: "Are you certain of your data defenses? If you don't have 24x7x365 data security, you could be leaving your most important business asset exposed." The question sows some doubt and primes the reader for a solution to this problem.
A bold statement: "Make data breaches disappear" A bold and interest-grabbing statement makes the reader want to learn more.
A series of questions or statements
We started this post with this strategy. The repetition of parallel structures (a series of questions or short statements) can capture the eye and turn a scanner into a reader. 
A series of questions: "Are you certain of your data protection? Want to ensure it's secure? Not sure where to start?" This parallel structure guides the natural progression of a reader's thoughts toward a solution that you'll provide. 
A series of statements: "Perimeter defense. In-transit data protection. Storage encryption. All of these on their own are not enough to protect your data." This structure not only captures the eye but also defines the "solutions" that the reader may already have and urges them to discover why they're not good enough.   
A personal or emotional appeal that sets the stage  
Finally, a personal appeal or a story can help set the stage for further discovery or user action. This could take the form of a change in tone or a direct address to the reader. 
Personal appeal: "We've all been there. Your current data protection tool isn't cutting it and you don't know what to do." This strategy not only provides a problem that we will provide the solution for, but the direct address also captures attention. 
Concoct the Solution
After all of these strategies, outline the solution or outcome for your readers. Provide the payout that your readers, clients or customers are looking for. Maybe that's a list of the best ways to craft an interesting introduction or maybe it's 24x7x365 data protection that they can afford. However, this solution should not only include what you offer, but what the practical outcome will be for them. Finishing this article will help you get better at capturing and holding your audience. Data protection will enable you to spend your resources on growing your business. 
And, Action! 
An attention-grabbing introduction should include an action to take. What do your readers need to do? Read on, learn more, and talk to our team – all actions you can suggest to move your readers from discovery to action. 
No matter what you're writing for, you need to capture and keep the reader's interest. The eyebrow raise intro (in all its many potential forms) is crucial to doing this and to encourage your readers to read on, learn more and take the next step with your business. 
Contact Bluetext if you're curious about how our content marketing expertise could escalate your business.
In a time of economic uncertainty, it's more important than ever to stay ahead of the curve as well as the competition. Stale digital marketing strategies simply won't make the cut. Here at Bluetext, we're committed to providing our clients with the latest and greatest when it comes to up-and-coming marketing strategies and trends. In this blog, we'll look at five key predictions to bolster your marketing strategy in 2023. 
Content Marketing in 2023
Gone are the days of strict, professional content and messaging for companies. In 2023, consumers are looking for you to empathize with them, breaking down the traditional walls that separated corporate from compassion. Lean into emotive content filled with transparency, empathy, and relatability. Your customers want to know they can trust you, especially in times of economic uncertainty when every penny counts. Ditch the sales-based pitch in your content and speak to your customers as if they were your friends.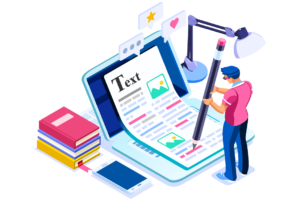 Short-Form Video
In today's culture, TikTok is all the rage. The average user now watches 19 hours of video content every week, and a lot of that is happening on their mobile devices, accounting for 80% of all mobile data traffic. In other words, short-form video is huge and should be taken seriously by companies heading into 2023. 
Producing content specifically for TikTok, Instagram Reels, and YouTube Shorts also lends itself well to companies, as shorter content takes less time and effort to produce. Additionally, viewers are more likely to engage with a shorter video that gets straight to the point versus a video they have to sit through for 30 minutes.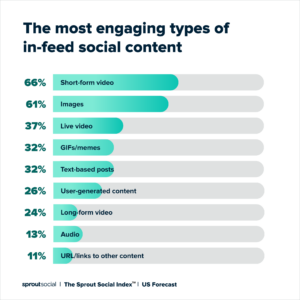 Augmented Reality
Using AR in marketing campaigns was certainly on the rise in 2022 and will continue to grow in both capabilities and use as we get into 2023 and beyond, with the global AR market expected to reach $28 billion by 2028. While AR may seem to be only available to large companies with large marketing budgets like Ikea, there are opportunities for smaller companies to lean into the augmented reality trend. Even something as simple as adding augmented reality functionality to your business card could be a great way to set yourself apart from the competition. You could add buttons to text or call, include a pop-up video showing off your product, and more.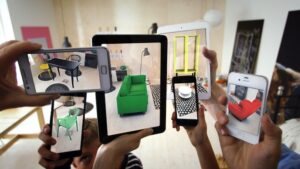 Artificial Intelligence
Although the technology behind artificial intelligence is still maturing and a sound business case is still being developed, that doesn't mean you're not able to jump ahead of the curve. It is predicted in 2023 that the science behind marketing data analysis will benefit greatly through AI with tools such as TensorFlow and Gretel, allowing your company to glean more information from your data than ever before and drive higher profitability. 
The power of conversational AI will also continue to grow (looking at you, Chat GPT) on the back of terabytes of data, enhancing your ability to actively engage with your customers on a personalized level. Tools like Campfire and Kore are making it easier for businesses to take advantage of the power of artificial intelligence with their platform-based solutions.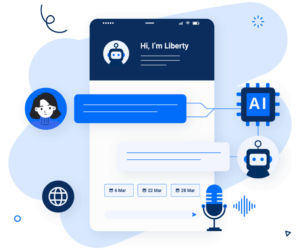 Metaverse
The metaverse was certainly a trending topic throughout 2022 and will continue to make headlines into 2023 and the future. According to a recent study, 59% of consumers are excited about transitioning everyday activities to the metaverse, with a similar number of metaverse-aware companies (57%) already adopting the concept. In 2022, we saw a variety of events being hosted in the metaverse, a trend that will continue into next year via virtual tradeshows, customer experiences, and facility tours. We'll also see an increase in metaverse use for internal business processes such as employee onboarding, training, and even company happy hours. 
Advertising in the metaverse will also continue to rise in popularity as the metaverse itself continues to grow. In order to align with the metaverse ethos, ads will need to be immersive and complement the user experience, allowing advertisements to become part of the gameplay and establish meaningful engagement with users.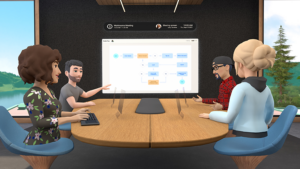 You may already be aware of these upcoming trends and the implications they could have for your business but unsure of how to start addressing them. Bluetext has the expertise and industry experience to help you grow your brand and implement effective changes to your marketing strategy. To learn more about our offerings, contact us today.
Every brand is a story, and marketing is your one chance to tell it. Storytelling has always been a successful way to connect brands with their audience because it creates an experience that people want to buy into. But the unfortunate truth is most adults don't have much availability or attention for storytime like we once did as children. Competition for consumer attention has grown with the seemingly endless information and content that bombards us daily. The solution? Cut to the chase, SparkNotes it if you will. It is most effective to be concise, and engaging, and build a feeling that a consumer can buy into through micro-storytelling.
Micro-storytelling highlights what is truly important and showcases the small ideas that make a brand unique in under 30 seconds. Create a voice for your brand. In a sea of stories, you want to stand out. Catch people's attention with vibrant colors, and an intriguing tagline, or start your video with a hook that will engage your audience. Make them pause their scrolling and soak in your information. Connect with them so they want to buy into your brand.
With micro-storytelling, the goal is not to fit everything into one video or post but to promote many smaller pieces of content that can easily be consumed at various touch points to tell potential customers what your brand stands for. Audiences want to get through information quickly, especially if they are new customers who are not yet invested in learning more about your brand. Micro-storytelling introduces people to your brand and sparks that initial interest. It's the perfect teaser to either engage with your brand or share your information with others. It also gives new customers a way to quickly learn more about you, by encouraging them to visit your website or follow your social media accounts.
Four Fundamentals to Help You Create Micro-Stories for Your Brand
Know Your Audience
With micro-storytelling being so concise it is important to convey a tone and message that resonates with your target audience. It is essential for brands to target specific audiences and their specific needs, with a specific message. To create a successful micro-story you must research and gather information to better understand your audience and how you can authentically connect with them. Creating a trusted bond with your customers extends beyond a simple transaction, it works to build a community.
Tap into Visuals
While text helps to tell your story, visuals are a powerful way to communicate quickly with your audience. They must be eye-catching and aesthetic, and showcase your brand or products in a way that supports your brand's story and values.
Cut the Fluff
Think of how the information you are presenting will be received by people quickly scrolling. Keep it simple. Avoid meaningless details that distract from the overall message. Use short and simple words.
Leave Them on a Cliffhanger
Try not to be definitive with your narrative's ending. For example, when you go to post about an upcoming event or product launch, announce it in a way that teases what is coming soon. Not only does this save space and time, but it leaves your story open for interpretation and gives customers a chance to think about your brand or come back later to find out more.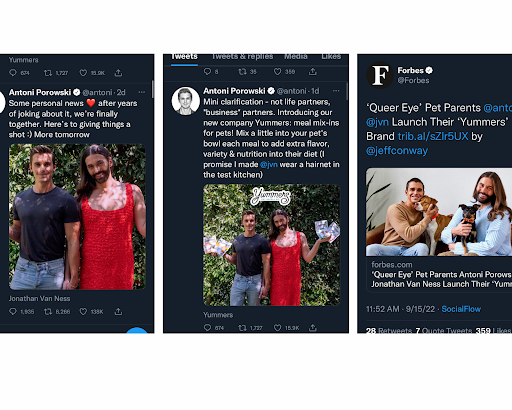 Three Effective Ways for Your Brand to Promote Micro-Storytelling
One of the most powerful ways to convey your message in an engaging way is through video. Instagram stories, Tik Toks, or other short-form videos provide an opportunity to convey your story in a short time and continue telling it over time. It also gives you an opportunity to tell your story through unspoken visuals. Think of who is representing your brand. What story is being told by their appearance, tone, and body language? Even what they wear can convey something about your brand story.
Social Media Updates
Another compelling way to promote your message is through social media updates. Twitter is a really valuable tool to enforce condensed character counts, which limits brands messaging into more digestible sections. This platform is also adept at piecing content into multiple updates which can be displayed throughout your timeline. This gives users a train of thought to follow the subconscious urge to continue to scroll down and piece together multiple micro-stories.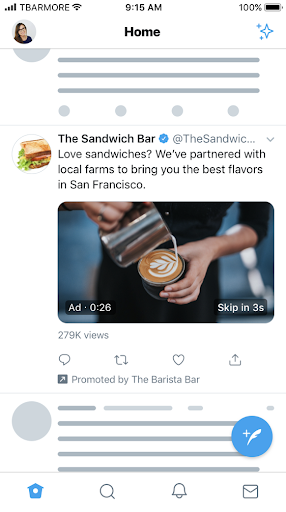 Infographics
Using infographics to tell your brand's story creates an effective and digestible way for your consumers to get a lot of information at once. Infographics quickly highlight key takeaways using images and charts. Visuals accompanying text promote higher engagement. With important information involving statistics and facts, infographics help users absorb information with ease.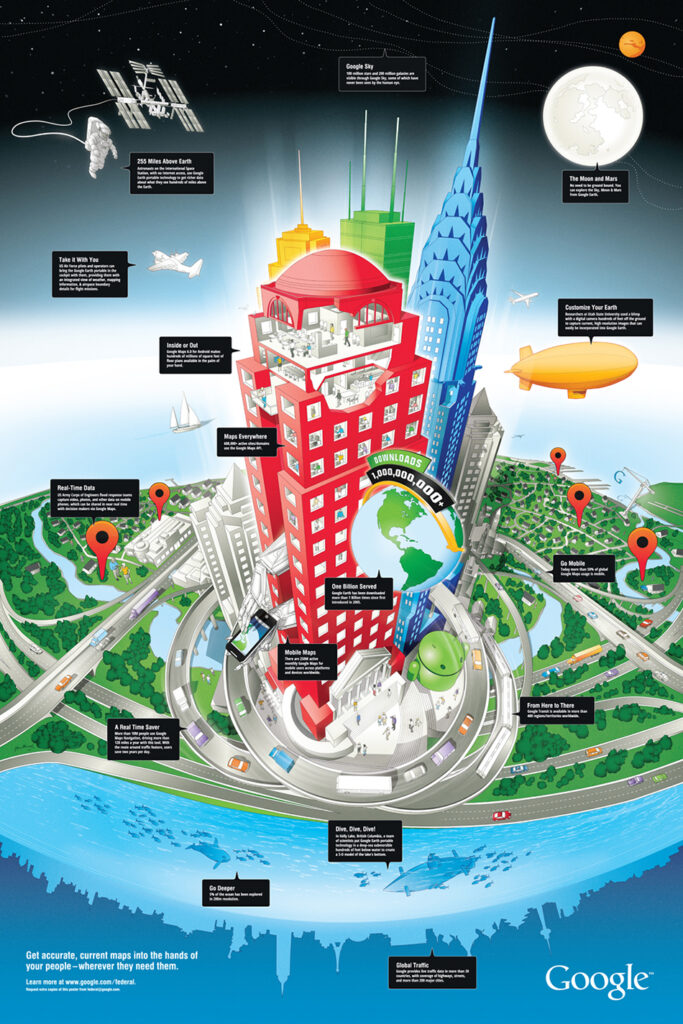 Micro-stories are just one block of the overarching brand story and when executed correctly, these micro-stories create a powerful message that resonates with consumers.
As a full-service digital marketing agency, Bluetext offers multiple services that can help your brand tailor content to meet customers' expectations. Connect your stories to your customers. Contact us today to learn more about our messaging and content marketing services.