When strategizing and creating the UX of a B2B website, making informed and data-driven decisions can make or break the impact of your site. Getting the user to your site is the first step, but once they have arrived, your content and user experience are the only things standing between a standalone visit and a conversion. 
Conversion Rate Optimization (CRO) is the process of strategically enhancing your website to grow conversions. Depending on your business, this could mean a variety of different things. A conversion is defined as the completion of the desired goal, and we all know goals are never one size fits all. A goal could be a form completion, direct product purchase, a resource download, or event registration. For most B2B businesses, lead generation is the top goal. This means any action on your website in which a user demonstrates interest and provides their information is a conversion.  The importance of content and UX in terms of CRO cannot be overstated, and tools like A/B and multivariate testing can be leveraged to ensure all website elements are optimized for lead generation.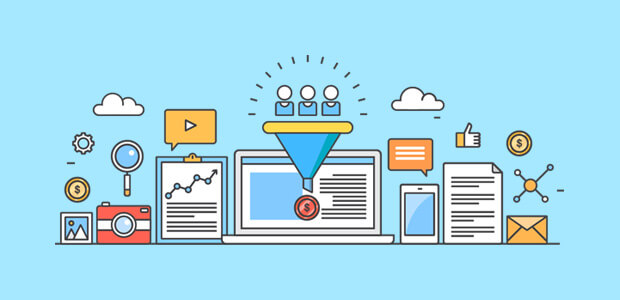 Types of Testing
A/B testing allows you to test the impact of one specific variable (for example, CTA button placement, CTA copy, page heading copy) to determine the most effective version of the page content and user experience. It analyzes user action on the variable page (version B) against the control page (version A) and ideally results in statistically significant insights. 
Multivariate testing, on the other hand, tests multiple pages and content variables against the control page. While A/B testing gives insight into the effect of variables on an individual basis, multivariate testing reveals the collective impact of those variables and how they work together in one page design against another.
Multi-page funnel testing is similar to the aforementioned test types, however rather than testing variables on multiple versions of just one page, multi-page testing evaluates the impact of variables across the full user journey. This is helpful information, specifically when it comes to lead generation. Finding the ideal user experience and user journey across multiple pages and having the ability to analyze user actions from top of funnel activity to conversion allows you to make the most informed and well-strategized decisions when it comes to page content. If increased conversion rates are your goal, you want to be able to set yourself up for success with a data-supported UX.
How to Conduct A/B and Multivariate Testing
It is highly recommended that you use a CRO tool (Google Optimize, for example) to conduct user testing to avoid any SEO issues that may be caused by just creating multiple pages with specified variables in your CMS and evaluating the results in Google Analytics. Using the right tool will not only help to ensure you don't negatively impact SEO but will also allow you to differentiate results and insights that are statistically significant from those that occur by chance.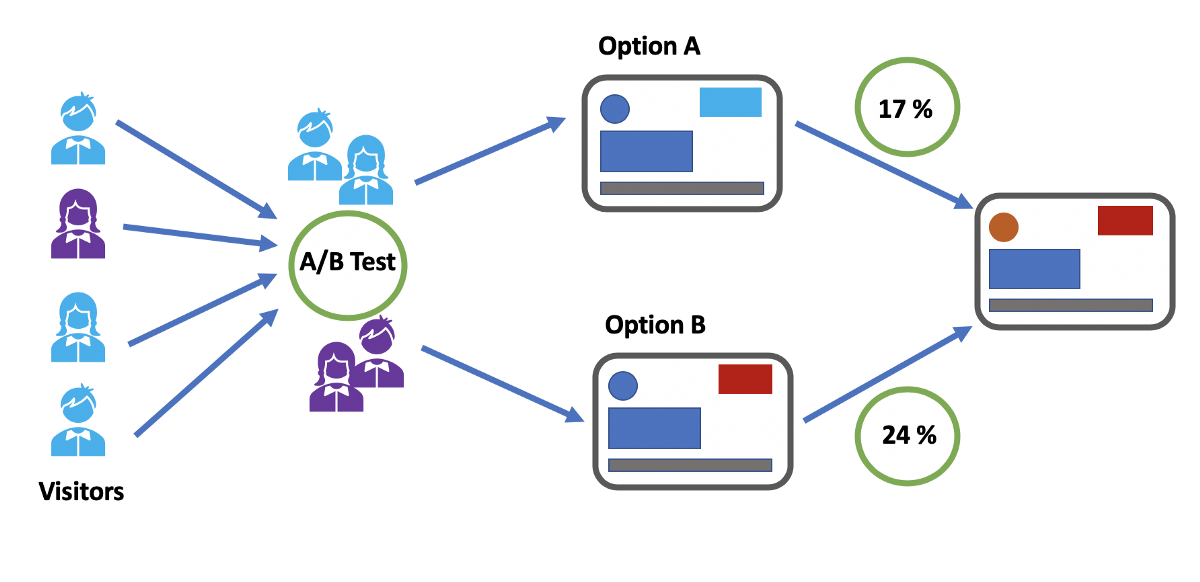 Our Tips for Split Test Execution:
Determine the specific question you want the test to answer and form a hypothesis

– An example of that question may be: Why are users not clicking the CTA on our product page? Your subsequent hypothesis will inform the type of testing you should conduct as well as the variables you should examine. 

Form a hypothesis

– If your hypothesis to that question is "Users are not clicking the CTA because it does not visually stand out on the page." The variable you could then analyze via an A/B test is making that CTA button a bolder, more eye-catching color on-page version B.

Make sure you are using the right tools

– accuracy and reliability are crucial when venturing into user testing. Setting up your test to yield clear and statistically significant results is the first and most important step in testing and CRO. Without establishing that foundation, you can end up with data that doesn't tell you anything about user patterns but rather just a collection of events that occur by chance.
Consulting a B2B marketing analytics and intelligence company like Bluetext to guide you through strategizing and testing the many variables that come with creating a website. Reach out to learn how Bluetext can support your organization.