The number of podcast listeners has increased substantially since the global pandemic drove audiences indoors, seeking socially distanced entertainment. With this growing form of entertainment comes an increased opportunity for brands to spread the word about their products and services. It's estimated that there will be over 100 million podcast listeners in the US by 2024, and 81% of these podcast listeners say they pay attention to the ads played during the podcast.
Why you should consider podcast advertising
The expanding audience of listeners isn't the only reason for investing in this marketing channel. Podcasts are also especially lucrative because of their niche audiences, making potential customers easier to target within specific categories and demographics. Whether a company is trying to reach c-suite executives, technical experts, or federal decision-makers with their marketing, there's a podcast out there for everybody. With such a large pool of podcasts to choose from, there are plenty of opportunities to reach specific target audiences.
What makes podcast ads so effective?
Podcasts have superior user engagement compared to traditional channels – 65% of users skip online video advertising on platforms like Youtube whereas only 33% of survey respondents say that they skip podcast ads (most of the time or always).
Why does podcast marketing have such high engagement? Unlike most marketing channels, podcasts have a well-established ground layer of trust between the host and listeners. This puts them at an advantage over other channels like display ads or video ads. In a way, this channel of marketing is tapping into the validation offered by celebrity endorsement, wherein the 'celebrity' is the host who viewers recognize and feel comfortable with.
How podcast ad buying works
Companies interested in buying podcast ad space can do so through Standard Advertising Agreements, where they pay to sponsor the podcast. In return, the host of the podcast will mention the sponsor's product or services, describe their benefits, and sometimes even share personal anecdotes about the products or offer discounts and promo codes. See below for more information about the different factors to consider when buying podcast ads:
Pre-recorded or Host-read ads:
Ads can be pre-recorded and fully-produced by the brand itself or read by the host in their own words. Oftentimes, podcast hosts can offer specialized knowledge and expertise with their audiences to deliver the information about the sponsoring product or service in a way that best appeals to their listeners. Hosts are incentivized to make their podcast listening experience enjoyable, this includes smoothly incorporating ad interruptions in clever ways. For these reasons, host-voiced ads are more common.
Pre-roll, mid-roll, or post-roll ads:
The pre-roll ads and post-roll ads tend to be shorter (15-30 seconds long), and they play at the beginning of the show and at the end of the show, respectively. The longest of these are the mid-roll ads (30-90 seconds); their placement in the middle of the show is less skippable, so mid-roll ads usually come at a higher cost.
CPM (Cost-per-mile), CPA (Cost-per-acquisition), or flat rate ads:
CPM ads are most common, charging based on every per thousand listens of an episode. They typically run at a price of about $25 for 60 seconds. CPA ads are charged based on the number of conversions from the ad. Alternatively, a flat rate could be agreed upon beforehand, but this is much less common.
How to succeed with a podcast marketing initiative
With the increased exposure of podcast advertising, the best brand strategy firms are investing resources in exploring podcast-specific planning, buying, and measurement strategies. While a dedicated in-house podcast marketing division may not be feasible for many organizations, a digital marketing agency could offer the support and expertise you need to craft and deliver successful podcast advertising strategies.
Whether you're at a small company that currently doesn't do any podcast advertising at all, or you're already buying some podcast ad placements, Bluetext can help to maximize the reach for your media spend with a strategic selection of ad opportunities. Contact us today to find out more about how we can help you build your brand and marketing strategies.
Got milk? Not in this generation. 
Anyone amongst the millennial and boomer generations recognizes the iconic tagline of the 'Got Milk' Milk Processor Education Program (MilkPEP) campaign. How could you not? Back when drinking dairy was hot and featuring the latest and greatest celebrity endorsements children were downing dairy like no tomorrow. And their purchasing parents were fully on board with the cow milk craze. 
Check out Bluetext's work with MilkPEP and Chocolate.
But fast forward 20 years and some may say dairy is dead. Dairy milk, at least, has been replaced in the rankings with an endless number of plant-based alternatives that promote various health benefits. According to the Pew Research Center, dairy milk consumption is down 20% among members of Generation Z — who range from ages 11 to 26. From allergy-free, vegan diets, to plain old tastes, there are infinite reasons why alternative dairy products have taken off in recent years. Whether it be soy, almond, oat, cashew, coconut, or even pistachio, the infinite varieties have flooded the marketplace with fresh-faced brands and highly competitive campaigns. Big players like Silk, Chobani, Blue Diamond, Oatly, and many more have used engaging and eye-catching brand campaigns that have ultimately won over millennial and Gen Z audiences.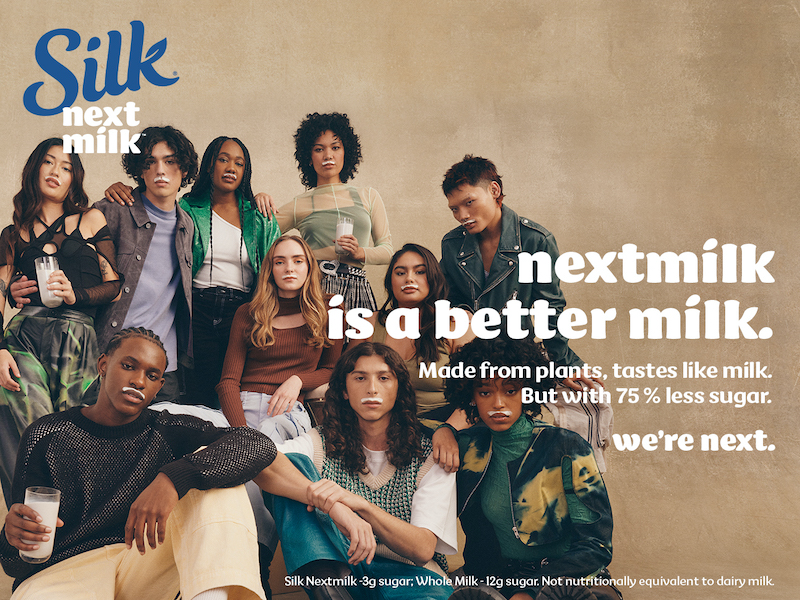 With milk drinkers dwindling, the dairy industry initiated a rebrand to bring the milk back into the fridges of American households. With the new GonnaNeedMilk campaign, the dairy industry is tapping into its legacy position and nutritional benefits as the "O.G. Sports Drink". 
Yin Woon Rani, chief executive of MilkPEP, told the New York Times: "We have to reclaim milk's mojo…We sometimes refer to milk as the O.G. sports drink, powering athletes for 10,000 years." Specifically targeting athletes, particularly women marathon runners, the campaign serves to remind audiences of milk's natural protein and essential nutrients through endorsements by star athletes, fitness influencers, marathon sponsorships, and more.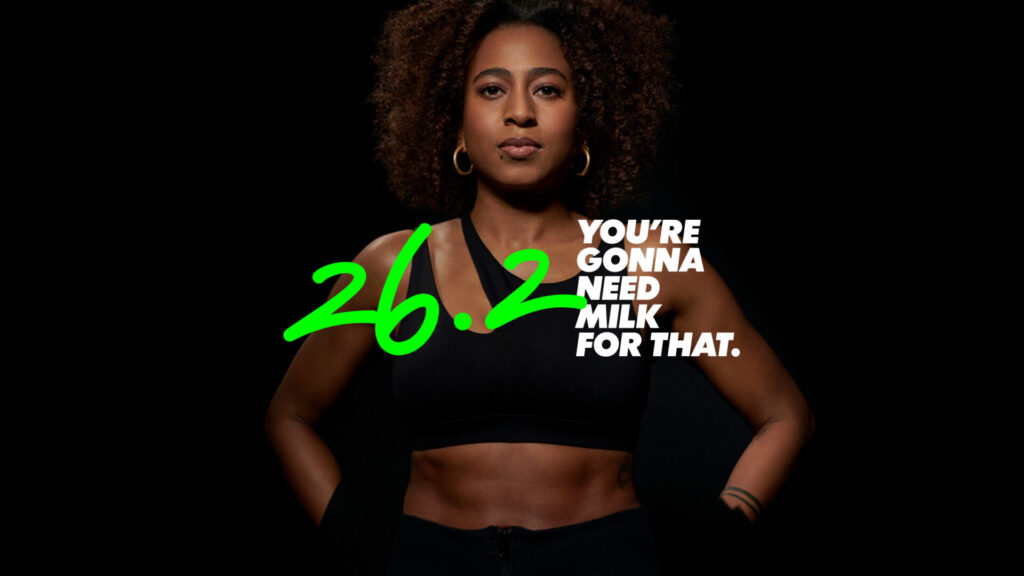 Regardless if you're team milk or team plant-based, this campaign is just one example of generational marketing and the nuances that come with every demographic. No matter what you're selling, it's paramount you understand your audience and the beliefs or biases they have adopted. Generational marketing uses age group segmentation to select communication tactics that each age group or generation is most likely to respond to. This can take the form of marketing channels, messages or campaign types. For example, a brand trying to reach Gen X audiences might opt for Facebook over TikTok advertising. Each generation uses technology and social media differently, and some have more brand loyalty than others. In any effective digital marketing campaign, careful time and consideration should be given to the following:
Defining your target audience 

Sub-segmenting your audience by distinct personas

Market research into persona behavior & decision making

Catering messaging & channels to specific personas 

Test, evaluate, and adapt strategies
While your campaign may have a broad goal and multiple audiences, it is best to start at the highest level and then work down the funnel to refine your strategy.
For example, studies reveal Baby Boomers (1946-1964) are less comfortable with technology, therefore trend toward brands they know and trust often promoted on more traditional channels. Customer loyalty programs and emphasis on company legacy are powerful motivators. Gen X on the other hand (1965-1976) is hesitant about change and innovation, preferring proven methods and frictionless adoption. They are most responsive to campaigns that play on nostalgic feelings, word of mouth, and user testimonials. Millennials (1977-1995) were the first generation exposed to modern technology, therefore they are more comfortable with social media marketing, user-generated content, and influencer campaigns. Despite having the broadest age range and variety of interests, most millennials share a desire for authenticity and brands that promote social and environmental causes. They aren't opposed to multi-channel digital marketing targeting but value honest reviews and brands that support causes close to their values. Last but not least, the Gen Z group (1996-present) has a reputation for being tied to their mobile devices and being the most tech-savvy. They respond most to social media marketing, especially in the form of influencer reviews & short-form video content. They seek recommendations and validation from their peers, especially through mobile apps. 
With these preferences in mind, companies should always consider what outreach strategies are best fit for their user personas. And when multiple generations are thrown in the mix, it's best to segment your campaign by platform or key messages to target these groups most effectively. For example, if you are promoting a new business software geared towards Gen X and millennial audiences you may want to run an email campaign targeting Gen X leads with the clear promotion of testimonials. But for your Millennial audience, you may want to set up a LinkedIn targeting campaign that promotes your brand values and user-generated content. 
Generational marketing can take many forms. And while key differences in channels and messaging exist and should be considered, there are similarities that can bridge your marketing strategies. Honesty and integrity are characteristics that consumers look for from brands, straightforward communication, and authentic reviews from real users are effective across generations. And while present across generations, there is a growing preference for personalized experiences and one-to-one communications with trusted brands.
Looking to enhance your marketing strategy? Contact Bluetext to learn about our campaign services and how we can help optimize your marketing efforts across demographics. 
In a time of economic uncertainty, it's more important than ever to stay ahead of the curve as well as the competition. Stale digital marketing strategies simply won't make the cut. Here at Bluetext, we're committed to providing our clients with the latest and greatest when it comes to up-and-coming marketing strategies and trends. In this blog, we'll look at five key predictions to bolster your marketing strategy in 2023. 
Content Marketing in 2023
Gone are the days of strict, professional content and messaging for companies. In 2023, consumers are looking for you to empathize with them, breaking down the traditional walls that separated corporate from compassion. Lean into emotive content filled with transparency, empathy, and relatability. Your customers want to know they can trust you, especially in times of economic uncertainty when every penny counts. Ditch the sales-based pitch in your content and speak to your customers as if they were your friends.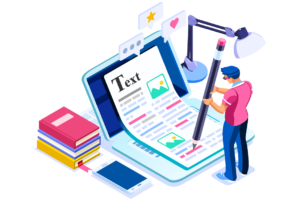 Short-Form Video
In today's culture, TikTok is all the rage. The average user now watches 19 hours of video content every week, and a lot of that is happening on their mobile devices, accounting for 80% of all mobile data traffic. In other words, short-form video is huge and should be taken seriously by companies heading into 2023. 
Producing content specifically for TikTok, Instagram Reels, and YouTube Shorts also lends itself well to companies, as shorter content takes less time and effort to produce. Additionally, viewers are more likely to engage with a shorter video that gets straight to the point versus a video they have to sit through for 30 minutes.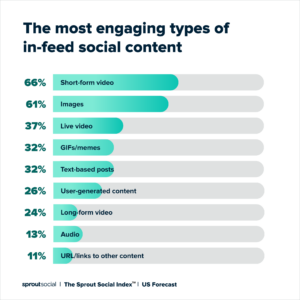 Augmented Reality
Using AR in marketing campaigns was certainly on the rise in 2022 and will continue to grow in both capabilities and use as we get into 2023 and beyond, with the global AR market expected to reach $28 billion by 2028. While AR may seem to be only available to large companies with large marketing budgets like Ikea, there are opportunities for smaller companies to lean into the augmented reality trend. Even something as simple as adding augmented reality functionality to your business card could be a great way to set yourself apart from the competition. You could add buttons to text or call, include a pop-up video showing off your product, and more.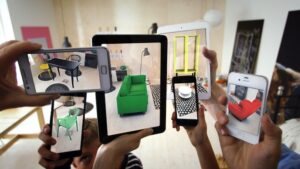 Artificial Intelligence
Although the technology behind artificial intelligence is still maturing and a sound business case is still being developed, that doesn't mean you're not able to jump ahead of the curve. It is predicted in 2023 that the science behind marketing data analysis will benefit greatly through AI with tools such as TensorFlow and Gretel, allowing your company to glean more information from your data than ever before and drive higher profitability. 
The power of conversational AI will also continue to grow (looking at you, Chat GPT) on the back of terabytes of data, enhancing your ability to actively engage with your customers on a personalized level. Tools like Campfire and Kore are making it easier for businesses to take advantage of the power of artificial intelligence with their platform-based solutions.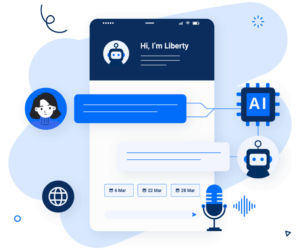 Metaverse
The metaverse was certainly a trending topic throughout 2022 and will continue to make headlines into 2023 and the future. According to a recent study, 59% of consumers are excited about transitioning everyday activities to the metaverse, with a similar number of metaverse-aware companies (57%) already adopting the concept. In 2022, we saw a variety of events being hosted in the metaverse, a trend that will continue into next year via virtual tradeshows, customer experiences, and facility tours. We'll also see an increase in metaverse use for internal business processes such as employee onboarding, training, and even company happy hours. 
Advertising in the metaverse will also continue to rise in popularity as the metaverse itself continues to grow. In order to align with the metaverse ethos, ads will need to be immersive and complement the user experience, allowing advertisements to become part of the gameplay and establish meaningful engagement with users.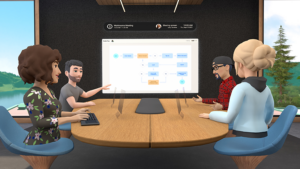 You may already be aware of these upcoming trends and the implications they could have for your business but unsure of how to start addressing them. Bluetext has the expertise and industry experience to help you grow your brand and implement effective changes to your marketing strategy. To learn more about our offerings, contact us today.
It's 2022, and the term "gamer" no longer refers to teenagers playing video games in their parent's basements. Gamers are all around us, thanks to the explosion of game formats, genres, and platforms. Roughly 40% of the world's population admits to playing some kind of video game. The typical stereotypes of people who partake in this hobby are far from reality; 70% of gamers are over the age of 18, 46% of gamers are female, and only 2% play out of their parent's basements (actually, we made that last stat up). Especially after the pandemic, the gaming industry has boomed and it is expected to keep booming. As online games continue to rise in popularity, marketers are recognizing the potential of advertising within gaming platforms, otherwise known as in-game advertising.
While players may have a knee-jerk reaction when they hear the term "in-game advertising," the practice has proven extremely successful for brands. For example in 2009, Microsoft promoted Bing in a series of games, including NBA 2K10 and DJ Hero. After their first exposure to the ads, the percentage of gamers visiting and searching Bing increased by 108% according to Microsoft. Surprisingly, two-thirds of the gamers who visited Bing after seeing the ad were visiting for the first time. According to a recent study conducted by Vantage Market Research, the global in-game advertising market size is forecasted to reach USD 12.35 Billion by the year 2028. While in-game advertising (IGA) can include banners, video ads, audio ads, or mini-games, the most popular types of IGA are static ads, dynamic ads, and gamevertising. When it comes to reaching your target audience with in-game ads, the most important factors are picking the right format and gaming service to deploy ads on. Let's quickly deep-dive into some of the options, and take a look at some of the games that reach wide demographics. 
Video In-Game Advertising
It's no surprise that video is a key format for digital advertising; dynamic, engaging content fits perfectly with what users now want to experience. When it comes to using video in games, there are multiple different ways to present short, impactful content. There are pre-roll videos, which pop up a few seconds before the gaming experience starts, and there are also rewarded videos that will give the player a reward for sticking around to watch until the end.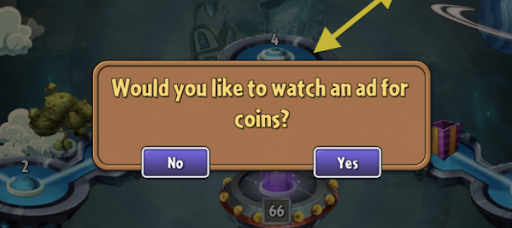 Native In-Game Advertising
Native in-game ads are arguably the most innovative in-game advertising formats of all. A brand's key message can be directly integrated into the video game itself, creating a non-intrusive advertising experience for the user. For example, there could be an advertising banner in a sports game applied along the playing field, mimicking how the ad would appear in real life. This way, the user is exposed to advertisements in a way that does not pause or delay their playing experience whatsoever.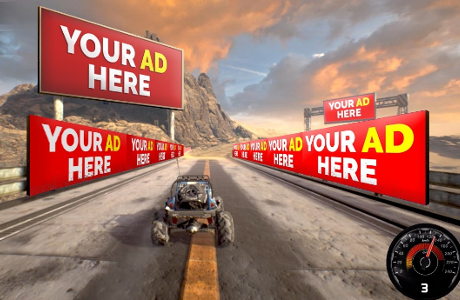 Audio In-Game Advertising
Audio is another form of advertising that has risen in popularity over the past few years. The music streaming platform Spotify recently released a study that showed that streaming from gaming consoles went up 61% in 2021, compared to the year before. High-tech gaming consoles such as Playstation and Xbox now include a dedicated music app, which is where in-game ads can be utilized. This format is another non-intrusive strategy that does not inhibit the game.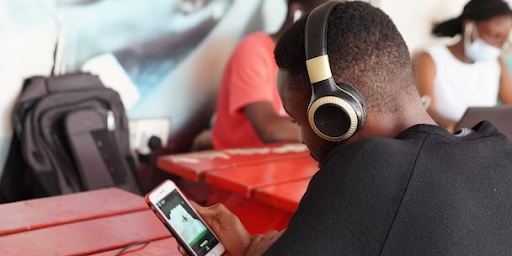 Picking the Right Game
From esports gamers to social gamers and casual gamers, the gaming target audience is highly diverse and offers great market potential to companies. The decision on whether to include ads is ultimately up to the game developer, so you're less likely to see a promotion for Mountain Dew or Takis in big titles like Call of Duty or God of War. But smaller, independent games—especially those that utilize the free-to-play model—are likely to embrace in-game advertising. Here are a few options of popular video games that reach a wide demographic that could be a fit for your next in-game ad. 
Candy Crush Saga

This popular mobile game has over 250 million users to date, with the average age range of players falling between 25 to 45 years old. The gender split is pretty even, with 46% of players being male and 54% being female. The most popular type of advertising within Candy Crush is a video and/or rewarded ads. 

FarmVille 3

Another mobile game that originated through Facebook, FarmVille 3 is one of the top-grossing games amongst middle-aged adults, particularly females. In 2022, the third rendition of FarmVille reported over 200,000 downloads. 

Words With Friends 

A mobile game that has maintained popularity amongst older generations since 2009, Words With Friends has at least 170 million registered users. 
If you're looking to bring your digital marketing and advertising strategy to the next level, contact Bluetext. With award-winning creative services, video and digital capabilities the possibilities are endless. 
Happy 'Get to Know Your Customers' Day! If there's anything social media marketers love, it's creating "national holidays" around unique subjects (hope you have big plans for the upcoming National Hot Dog Day). But July 21st has been deemed one of the quarterly National Get to Know Your Customers Day, and Bluetext is here to help you make today and every day centered around customer engagement. 
The "Get to Know Your Customers Day" is observed quarterly, on the third Thursday of January, April, July, and October. Why? Because every business should be continuously learning about their customer base to improve products and offerings around their evolving needs. While this holiday does sound silly, it s a gentle nudge to reach out to your customer base and get to know them better. It serves as a reminder to take advantage of every opportunity to learn more about current customers, strengthening your connection with them to maximize customer loyalty and grow your customer base.
There are a wide variety of ways to collect customer feedback and track preferences, especially with modern digital attribution tools. 
Email Marketing
It's no secret that getting subscribers' attention is tough. Everybody's inbox is flooded, we're all multi-tasking and the distractions can feel limitless while reading emails. Therefore inviting subscribers to take an official survey can seem like an imposition and often be ignored. However, an in-line survey that keeps to following best practices can be more achievable and still generate informative results: 
Keep it short: Create a clear distinction between "must-know" and "nice to know" questions. Simplicity and brevity is the recipe for customer engagement and responsiveness.

Be actionable: Don't collect data unless you have a clear plan of how to use it.

Personalize and trigger customers' emotions: Use the information you already know about your customers, such as their first name, to show investment and get to know them better. 

Offer an incentive: Even the opportunity to receive a $10 Starbucks gift card for filling out a survey can be just the push a customer needs to take action and increase your form-fill rate.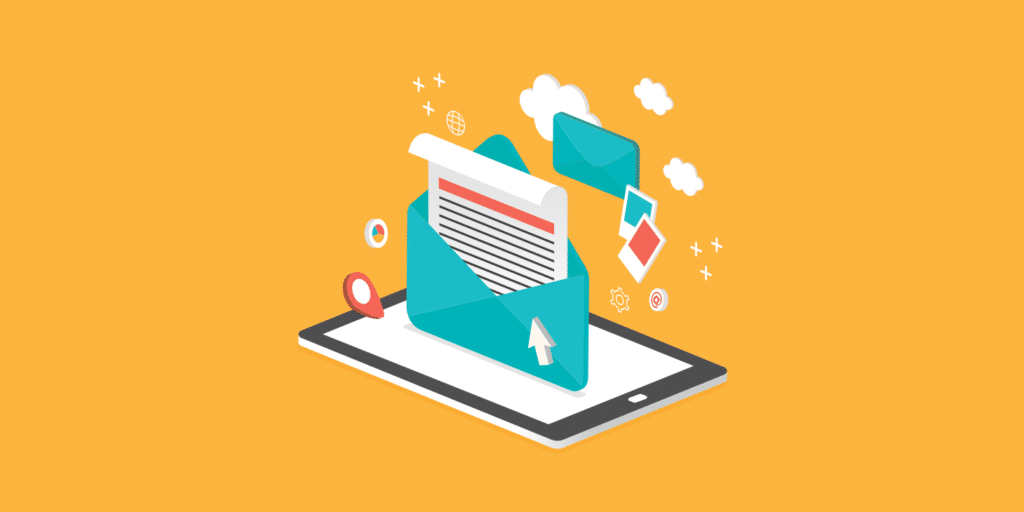 Social Media Engagement
Be active on the social media platforms of best fit (each business is unique) and has the largest user base. Regular posts and invitations to engage, such as comments, polls, quizzes, votes, and direct messages are great ways to increase interaction with your customer base. The more you can engage with customers on a personal level, the better. Customers really do appreciate prompt and personal responses or shoutouts on social media platforms or through email. Of course, if the issue is about a specific product or a customer service issue, following up one-on-one is probably better. But when you respond personally, customers and prospects see that you care enough to take the time to engage with them. In a world where personal touch and emotions are growing more and more important in personal and business purchasing decisions, staying on top of your social game is key.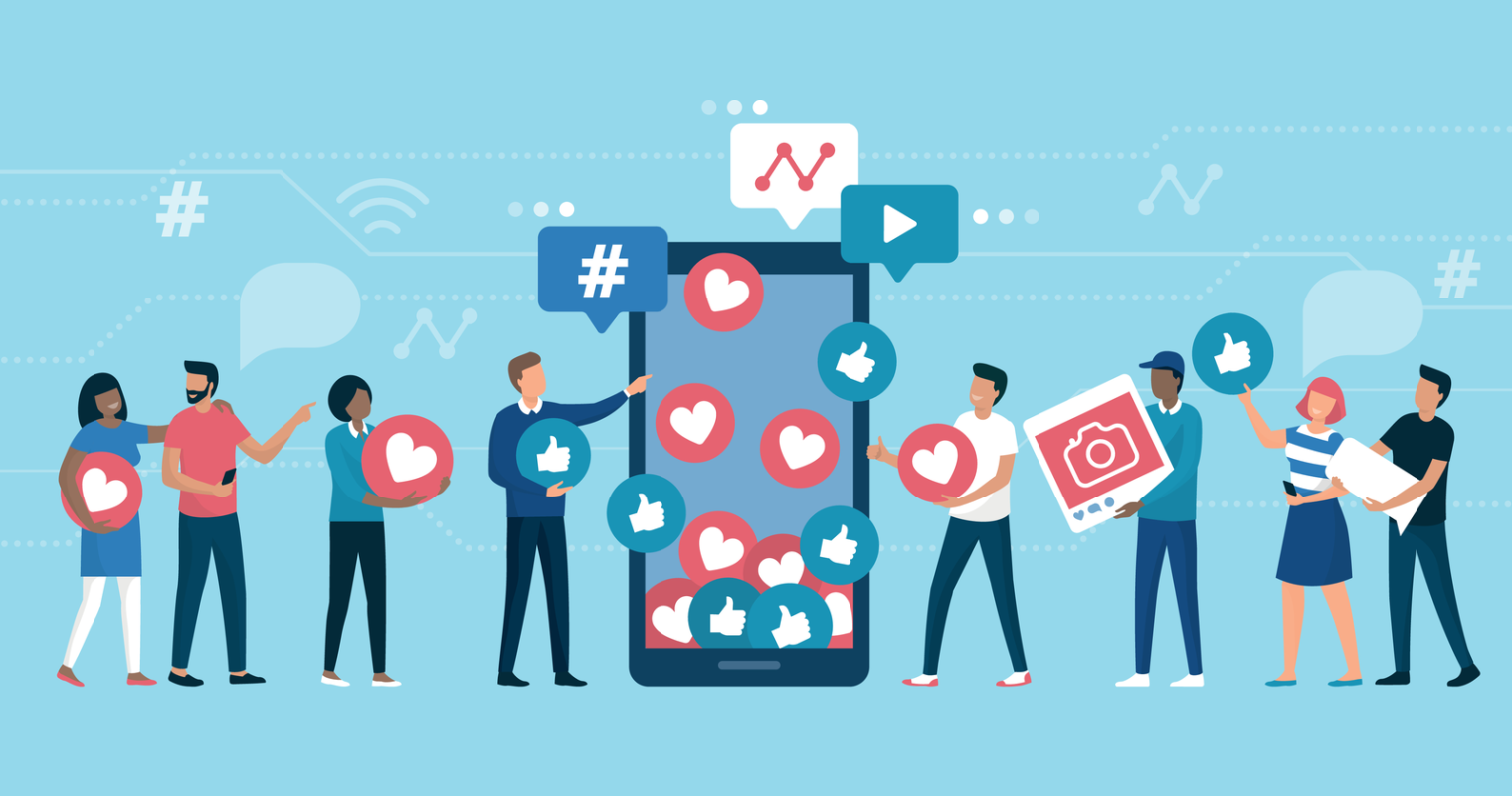 Create Customer Profiles with a CRM
Customer relationship management (CRM) software platforms, such as SalesForce or HubSpot are great tools to help you learn more about your customers. There are many different CRM platforms, such as SalesForce, Marketo, and HubSpot, with a range of functions, from sales enablement or marketing.
At its most basic, a CRM helps you keep track of all your customer data, from names and contact information to sales history, communications, interactions, lead scoring, and so on. A CRM allows digital marketers to visualize the complete customer lifecycle at a glance. Setting up website tracking and multiple digital touchpoints can allow a marketer to lead score, or assign different values to unique digital interactions such as a resource download, form submission, page view, etc. This creates visibility into the customer's behaviors and an indication of their wants and needs. From these lead scores, you can send the appropriate marketing materials or target with specific ads that speak to their preferences or phase in the decision-making process.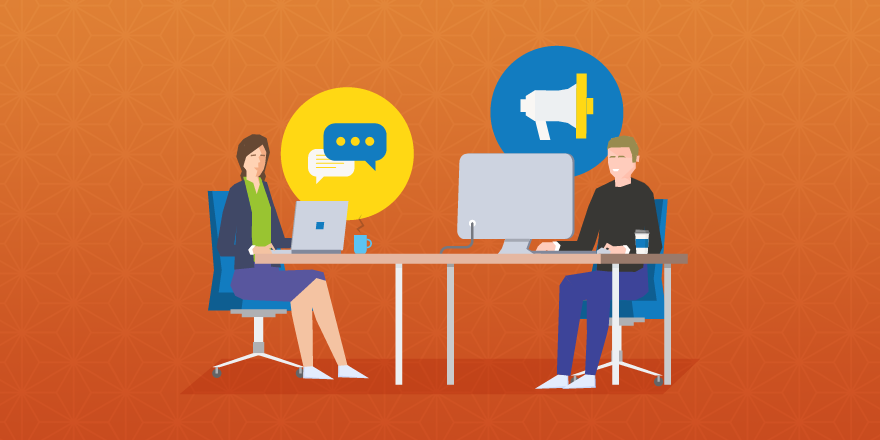 Implement a Chatbot 
It may seem counterintuitive to implement AI in an attempt to get personal. But, did you know a MobileMarketer survey found that millennials prefer speaking with a chatbot rather than with a human employee when they are searching for information about a product? This is largely attributed to the desire for fast and precise answers. Additionally, many feel more comfortable asking questions to a chatbot as they have the certainty of not being judged when they believe their question might be slightly naive. Thus, implementing a chatbot into your website can generate more conversations with customers and be a powerful learning tool for your organization on their common pain points and queries.
Not only does it encourage customer interaction, but it also makes users feel heard and attended to on your website. A chat allows them quick access to information, which shows respect for their time, and allows 24/7 access to online support. Not all companies have the luxury of a full support portal and personnel, so especially for those who don't, a chatbot closes that gap to ensure customers still feel supported. 
Chatbots have dual benefits in improving lead generation, qualification, and nurturing. Chatbots can ask questions throughout the buyer's journey and provide information that may persuade the user and create a lead. Chatbots can then provide potential and current customer information to the sales team, who can engage with the leads based on their interests or questions.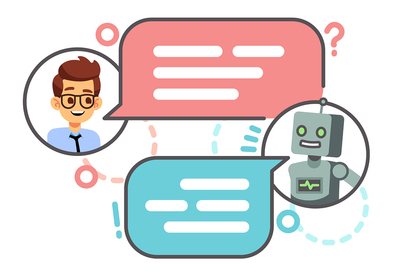 At the end of the day, getting to know your customers should be a priority every day, not just once a quarter. There are endless possibilities and strategies to do so, but all lead to more accurate and actionable customer information which can be turned into actional improvements. Customers will inevitably leave companies that don't evolve with their changing business environments, so staying engaged and attentive to their questions and needs is critical. 
If you're motivated to step up your customer knowledge and improve your engagement tactics, Bluetext can help. Our variety of services ranging from email marketing to marketing analytics can help fulfill the questions YOU may have about your customer base.
Marketers often approach their content strategy with the simple goal of conveying a message to their target audience. But nowadays, that's not enough for maintaining an effective content strategy. Before a user ends up on your site, they typically search for information through one or more Google searches. These Search Engine Result Pages (SERPs) are where users find results that the search engines deem to be the most relevant to the query. Depending on the relevance of the site content, users may also see a SERP Feature (a well-packaged snippet of information from the relevant search result's page). This gives users a quick view of the information they are looking for while saving them time from digging through multiple pages. As a digital marketer, your content strategy should aim to meet the purposes of these possible SERP Features to increase your chances of being featured on SERPs and ultimately get a user to visit your site.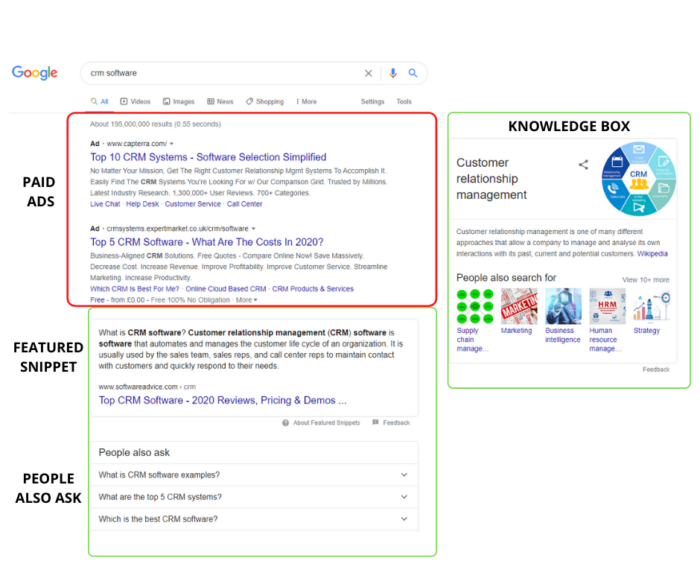 Nowadays, search engines have evolved to the point where they can determine the intent behind users' searches to provide the most relevant results. As such, you need to be more deliberate in crafting your content to ensure it's meeting your audience's needs at their stage of the buyer's journey. Ideally, you should have content that can accommodate all three phases, Awareness Stage, Consideration Stage, and the Decision Stage. But this isn't always the case depending on your particular audience.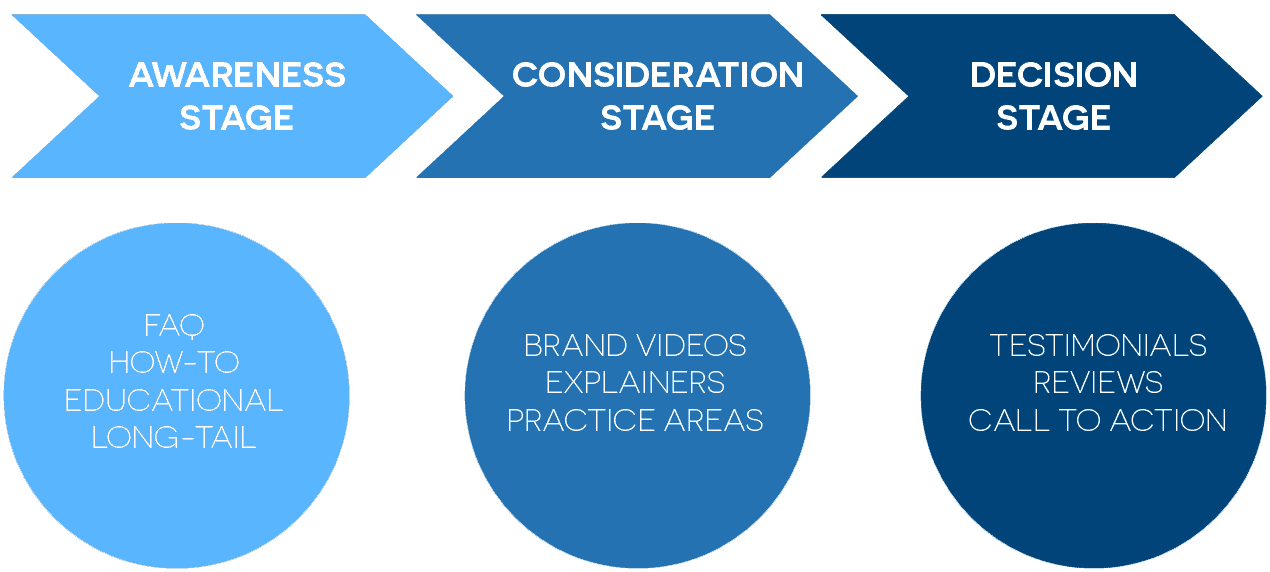 Raising Awareness for Your Audience
In the Awareness Stage, users know they have a problem and are actively searching for explanations of their problem. They aren't quite ready to pick a solution, so any tools to quickly gather high-level information are beneficial here. This is where SERP Features come in handy. With a little planning, you can optimize your content's likelihood to be featured in certain SERP Features such as Knowledge Graphs, Featured Snippets, Related Questions, Videos, or Images. All of these features will pull relevant content from your site so long as the search engine determines your content to meet certain criteria. In this stage, you want to make sure your content is very clear in explaining who you are, what services or products you offer, and the why/how of what you do. Oftentimes, including lists or FAQ-styled content is beneficial to search engine crawlers and webpage users!  
Considering How to Connect With Your Audience
So now your audience has entered the Consideration Stage, they are looking for solutions and more specifically, how your solution can remedy their issue. Now your content should be more thorough and technical than in the Awareness Stage. Provide concrete examples of how your products or services can solve the user's problem. Four useful features for this stage are Featured Snippets, Related Questions, Reviews, and Videos. The Featured Snippet works best when you answer the user's query in very specific ways, whereas Related Questions works best for explaining the "why" behind a user's query. Featuring product/service reviews on your site also allows you to show up for the Reviews feature which enables the user to better compare solutions and build trust. Lastly, the Videos feature provides a great opportunity to dive deeper into why your solution works for the user.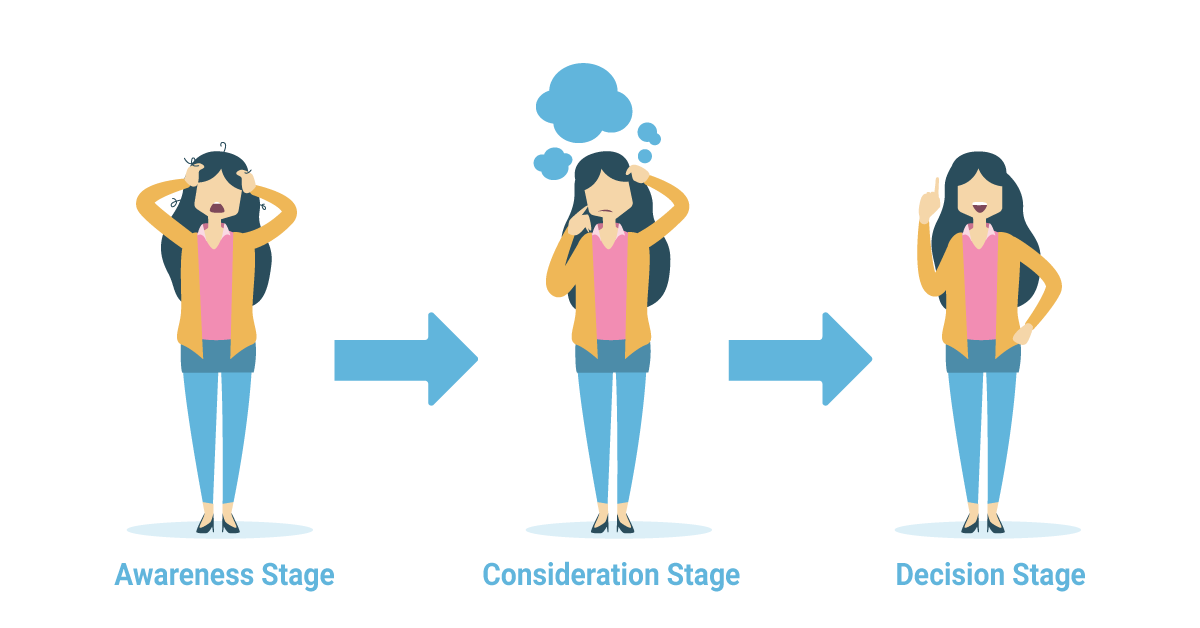 Convincing Your Audience to Make a Decision
By this point, your audience is at the end of the buyer's journey and just about ready to decide which solution meets their needs. As part of the last steps, users now want to confirm which solution amongst the ones found in the Consideration Stage is best for them. At this stage, all of your content should be as thorough as possible to ensure you've answered any potential lingering questions your audience may have. Three Features that excel at accomplishing that are the People Also Ask, Videos, and Long-Form Content features. Tailoring your content to include technical details and statistics as well as client testimonials reassures the user that they've picked the right solution. 
Overall, when creating a content strategy, no two sites will be the same. Each content strategy should be tailored to your audience and their stage of the buyer's journey. From there, you can leverage content that is more likely to be shown in the SERP Features mentioned above. As a full-service digital marketing agency, our expert content writing and SEO teams at Bluetext can help determine who your audience is, what stage they're in, and how best to tailor your content to be displayed in SERP Features. Want to learn more about how Bluetext can help your ad campaigns thrive? Get in touch with us here.
Last week the goliath of technology conferences held in the U.S., CES, announced that its January 2022 event will require vaccination proof for in-person attendees. The motivation for the Consumer Technology Association, the show's organizer, to resume a face-to-face component is strong: exhibitors recognize that generating enthusiasm for new consumer products and technologies through virtually is not nearly as powerful as live demonstrations. 
Few in the tech marcomms space have endured a more challenging professional pivot over the past 18 months than those responsible for conference and event strategy and execution – whether it is determining what kind of investments should be made in industry events as well as how to manage their own annual user conferences and smaller events so critical to cultivating customer, prospect and partner relationships. 
Pre-pandemic, there was of course no need to make decisions on whether to hold in-person, virtual, or hybrid events — often several months in advance of the event date itself. And through the first 15 months of the pandemic, COVID-19 in effect made the decision for marcomms and event decision-makers as everything shifted to virtual. This was no easy feat but at least the decision was.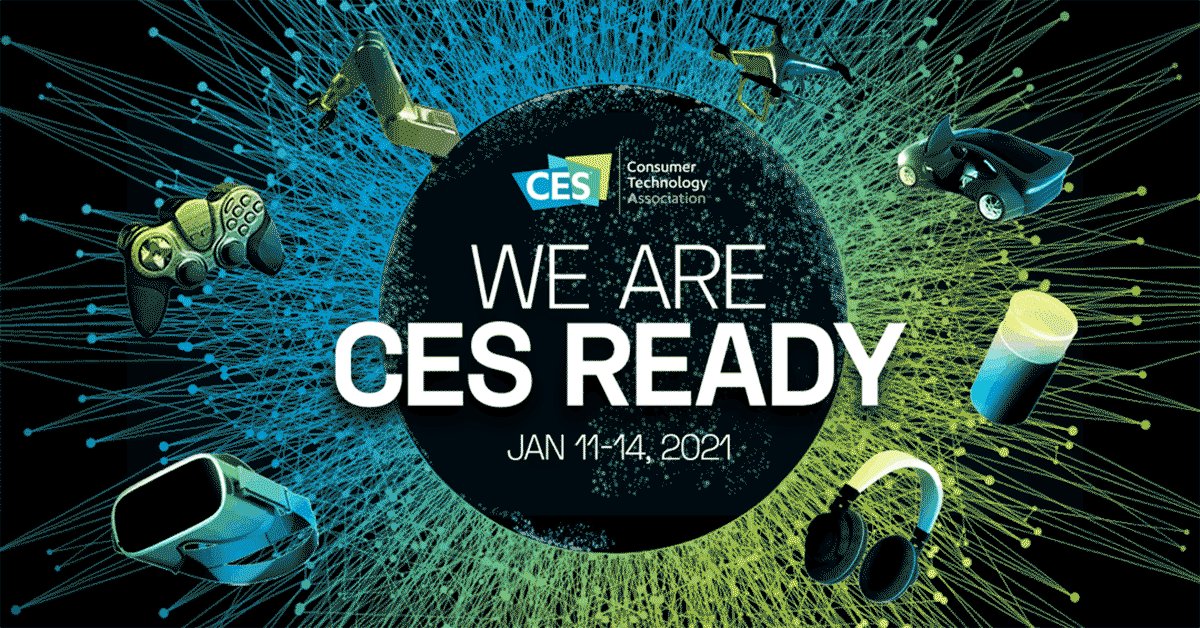 The emergence of the Delta variant, right as tech companies were resuming planning for in-person events, exponentially complicates the decision-making process for the 2021-2022 tech conference strategy. While CES is planning in-person for vaccinated attendees, plans for other events run the gamut. As this Marketwatch article notes, tech companies with large user and developer events are re-assessing given Delta. Salesforce.com's CRM Dreamforce is still planning for an "in-person experience" for the Fall event, but so many others have already reverted back to virtual or hybrid experiences with a limited in-person component. 
As you evaluate your 2021-2022 tech conference and event strategy in light of the Delta variant and other unpredictable developments we should all expect in the months ahead, keep the following strategies in mind:
Look at the event track record
Tech conference organizers that have already executed a virtual event last year during the pandemic offer a track record that can be analyzed when it comes to attendance, engagement, and results. The Marketwatch article raised the valuable point that what virtual events lack in intimacy they make up for in some cases with larger attendance, citing feedback from Juniper Networks that attendance for its virtual Global Summit held in April was more than 2x in-person attendance for recent and similar events. It is of course easier and more cost-effective to hop into a live panel discussion on your laptop at home than it is to fly halfway across the country to attend in-person. 
But for every Juniper, there is a Mobile World Congress, which forecast a significant in-person attendance drop for its hybrid 2021 Barcelona event, where the 50,000 in-person attendees expected to attend was half the number compared to its "normal" pre-pandemic numbers. 
The more information you have from organizations that have already executed events during the pandemic, the less guesstimating you have to do when it comes to the right investment level for attending, speaking, sponsoring, exhibiting, or skipping altogether. 
Track records matter because, with conference and event investments, you can't just assume that all of the money will be recouped if the in-person event is canceled. There can be a difference between an organizer canceling of its own volition, and an organizer canceling because it is subject to city or state directives that are issued prior to the event. The more confidence you can have in the event organizer, the lower the risk of a negative financial and business outcome.
Size matters
If the pandemic has communicated anything to marcomms professionals it is that bigger isn't necessarily better. Most attendees are going to baby step back to live events, so going from working from home to a crowded pavilion with 100,000 of your closest friends may be a bridge too far. 
Dialing it down from potential 'super-spreader' to 'super-intimate' events that still allow for facetime but in a more controlled environment with modest numbers of people can support corporate and sales objectives. If you are a tech company evaluating what in-person events to attend, don't discount these smaller events and if you are an event organizer, converting a large annual event into, for example, quarterly smaller regional events can pay off.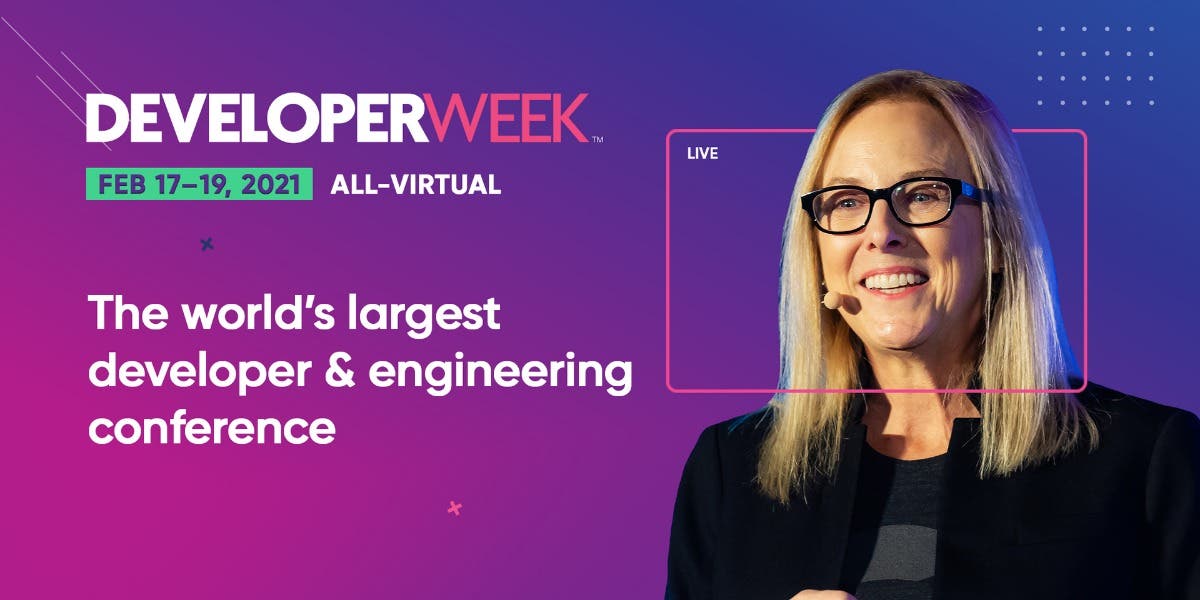 The key for user events is data. You can't just guess how attendees might act when presented with options between in-person, hybrid, or virtual, or what size of in-person event they might be comfortable with. Survey, survey, and then survey again. External third-party data has value, but you know your customers best and keeping your finger on the pulse of their event and travel preferences is critical. 
In its latest PULSE Survey, Northstar Meetings Group found that two-thirds of the 826 respondents will hold their next in-person event in Q3 or Q4 of this year – with half of them requiring attendees to wear masks indoors and 28 percent requiring proof of Covid-19 vaccination. But the survey also reinforces the need for conference organizers and meeting planners to be nimble and resilient in the face of constantly evolving federal, state, and local policies.
Re-imagine your traditional event approach
Pre-pandemic tech conferences and events were far from perfect, which helps explain why many have seen value in the shift – as temporary as it might be – to virtual and hybrid events. Marcomm and conference decision-makers should use the challenging environment as an opportunity to re-imagine traditional approaches.
Virtual and hybrid events unlock new content and access opportunities, new ways to engage with and receive feedback from attendees in real-time to drive experiences not possible with in-person events where individuals are scattered and engagement is harder to measure. While larger tech conferences made great strides in trying to make their events "smaller" when it came to networking rather than releasing thousands of people into venues to try and find each other, the results were imperfect. 
Each event model comes with its own challenge. User conference organizers know that while virtual events may be easier for customers to join, they are also easier for them to blow off because it doesn't require the same level of travel, financial, and planning commitment. Hybrid events create challenges for tech brands unsure of which path provides the better value for lead generation, networking, sponsorships, speaking, and exhibiting. And for all of these models, trying to figure out whether it still makes sense to shell out $20,000 for a sponsored virtual speaking slot in lieu of being on the big stage is no easy task. 
When it comes to working with B2B tech PR, B2C tech PR, and B2G tech PR firms, Bluetext has been helping clients navigate tech conference strategy for industry events as well as client user conferences. If you are looking for the right partner to maximize your tech conference investments in the months ahead, contact Bluetext to learn how we can help.
TikTok — the clock is ticking on traditional advertising strategies. As conventional methods wane, a new star player, TikTok, is making waves. At inception, TikTok gained a sticking association with Gen Z via dance videos & lip-syncing parodies. It's true, TikTok is a popular platform for many teens or young adults to create and send entertaining video content. However, this platform is not just a fleeting fad, but very much here to stay and continue to evolve. 
Like any trend, TikTok's high number of young users caught the attention of older demographics. All wanting to know "what the cool kids are doing", TikTok's user base matured. As of March 2021, research found that teenagers are only 25% of the TikTok audience. Who are the rest? Well, it's a pretty even split of users in their 20s, 30s, and 40s, with even a significant slice of people 50 years and older!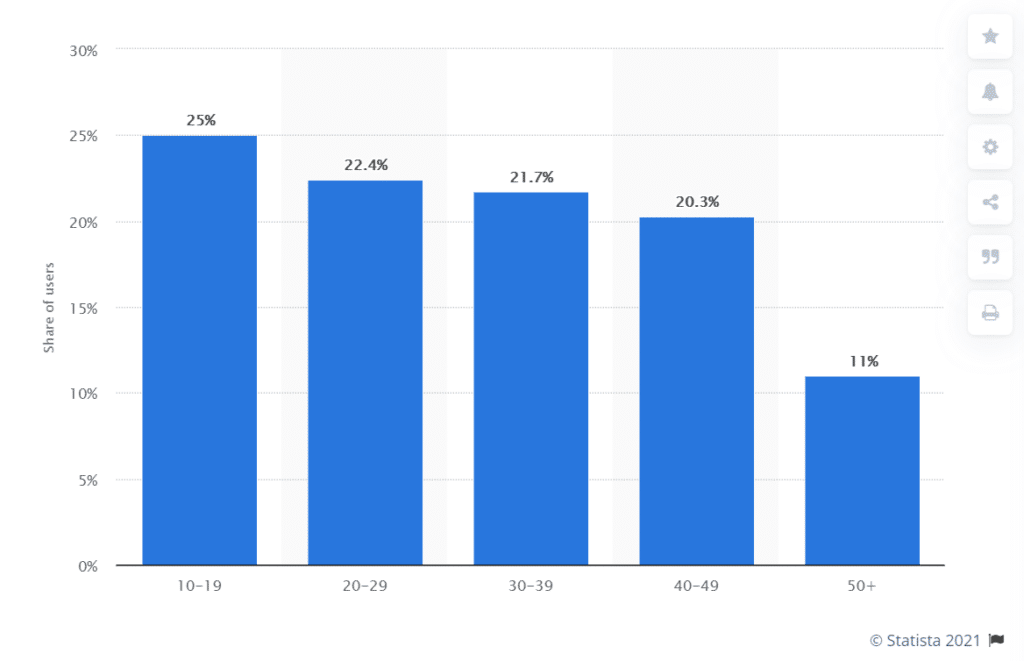 A more diverse user base brought new opportunities, as marketers observed new niche categories rise in popularity. For example, trending hashtags such as #financetok or #taxadvice providing financial advice to users during tax season. Just one of the many unique use cases of the social media platform, as everything from investing to cleaning hacks, has been reenergized by the fun, engaging nature of video clips. 
So what does this mean? Well, it's time that digital marketers begin to take TikTok seriously. Here's why:
1.Video Content is on the Rise
Video content is on the rise — and won't pause anytime soon. That's why popular video publishing platforms, TikTok and Vimeo, have joined forces to become an advertising powerhouse. Recent updates have integrated Vimeo creation tools with TikTok AdManager. This enables businesses of any size to create and publish ads directly to TikTok Ads Manager. Effectively breaking down prior production banners, smaller and medium-sized businesses can easily create and distribute engaging video ads at low cost. Going a step beyond, Vimeo offers ad templates specifically optimized for the TikTok platform. Known as Spark Ads, this format allows businesses to take organic content and quite literally re-energize ads on a new short and snippy platform.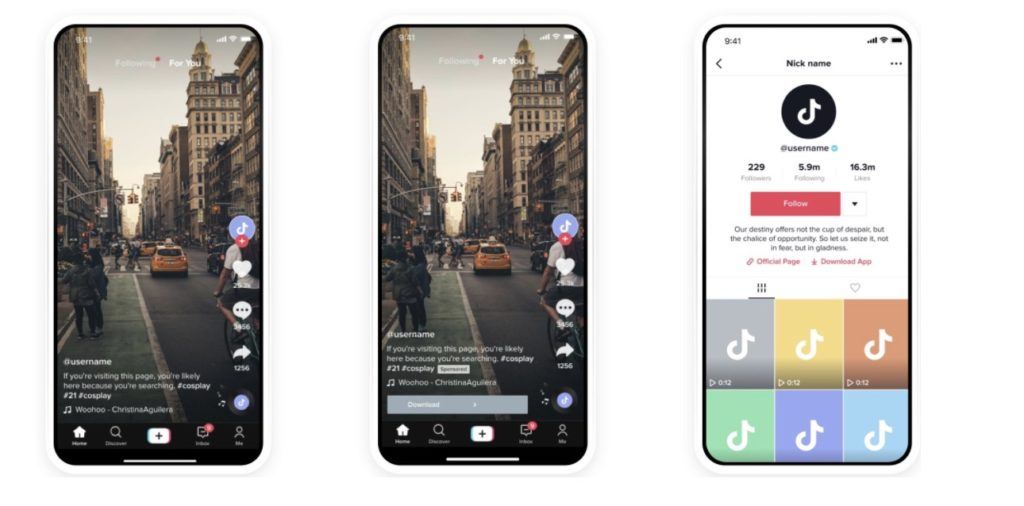 2. Self-Served Success
Speaking of the TikTok AdManger, a few of the hallmarks of this platform are the self-service ad publishing, creator marketplace, and other features that empower content creation. With an easy-to-use publishing experience, it allows for more experimentation and freedom with campaign concepts, creative or targeting. The format pushes brands to make their advertisements everything they should be: short, succinct, and engaging. Time limitations force marketers to cut the extraneous details that users wouldn't retain anyways and hone in on a single direct message. It's like the bootcamp marketers didn't know that they needed.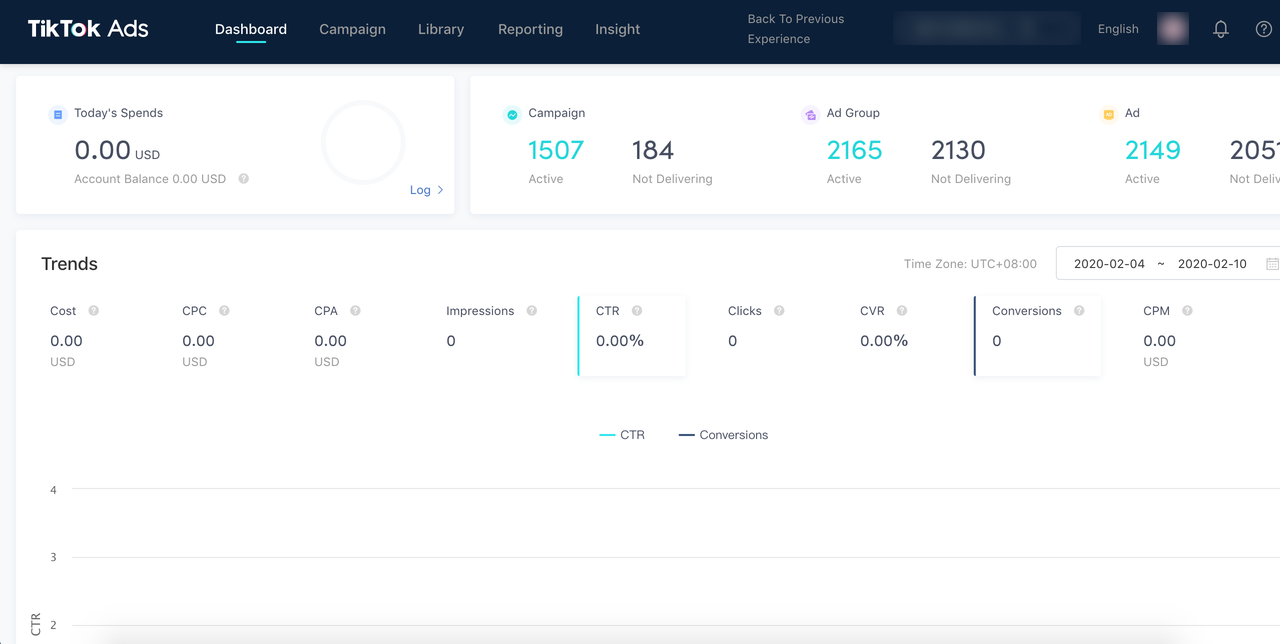 3. Live it Up
That's right, TikTok has jumped on the trend of live streaming video content (thank you Instagram & Facebook). While this has playful applications, it's also a prime opportunity for commentary from thought leaders and brand ambassadors on new product launches, industry events, or current trends. Live stream content has been popularized on alternative platforms (looking at you, Facebook & Instagram) for hosting Q&As and panel discussions. New TikTok features allow both the scheduling & promotion of a live-streamed event but also co-hosting to allow for multiple speakers. This creates a split-screen view and allows hosts to interact one-on-one with another, and with live audience comments.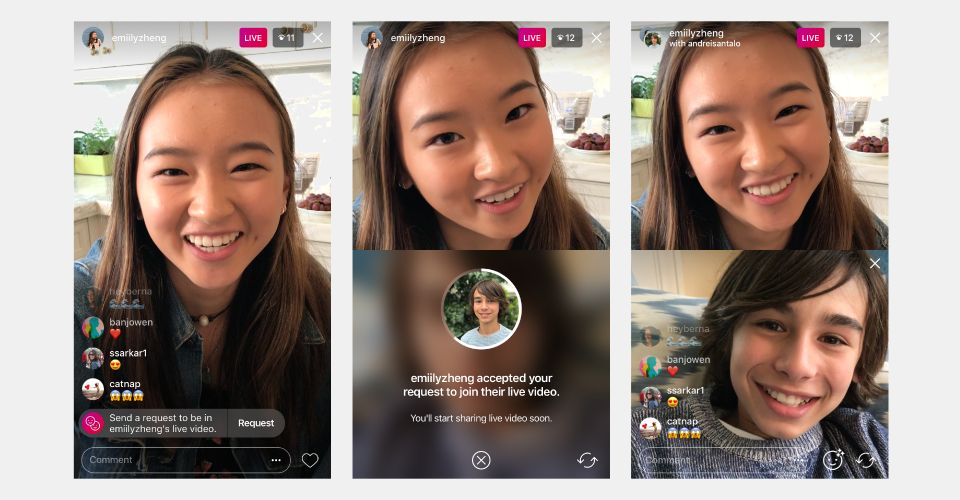 While the first wave of use cases for these features may be tied to e-commerce and pop culture, it will be the next wave of marketing pioneers who bring a more practical flavor to the platform. Facebook and Twitter started out as purely 'social' social media platforms, but look what business opportunities have arisen from there. TikTok will be no different, and the businesses that invest now in their video content creation and production skills will have the upper hand.
Need to amp up your video & social media marketing? Contact Bluetext to learn more about our creative & digital marketing services.
In 2021, the average person will encounter anywhere from 6,000 to 10,000 pieces of promotional content on any given day. Banner ads, billboards, and influencer shout-outs all inundate consumers with information about the products and services they promote. The volume of content is growing, but the audience's time and attention span are dwindling. Brands today must duke it out in a competitive landscape where attention is a commodity and focused consideration a luxury. So how does a brand break through the never-ending stream of influence that consumers are exposed to? The answer is microcontent.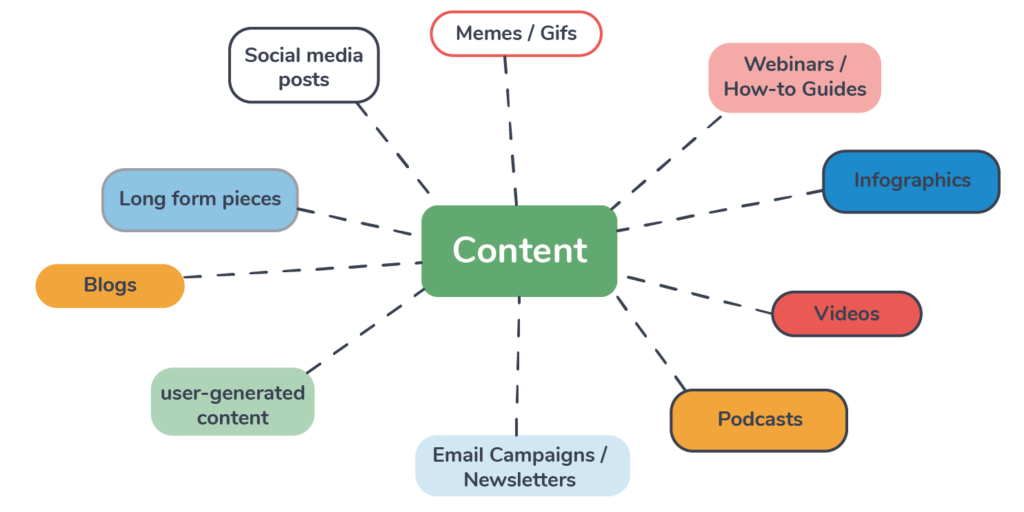 Microcontent is a self-explanatory term. Content, but smaller. It's text, video, images, really any form of traditional content that is optimized for social media and can be consumed in 30 seconds or less. The latest trend in content marketing is adapted to the latest platforms, and modern attention spans.  Microcontent provides enough time to tell your brand's story and drive leads without requiring so much committed focus that it loses the attention of hyperactive social media users. It should be something your target audience can engage with, save, and ultimately share with other users in their network. Effective microcontent can stand on its own as a positive user experience, bringing value to the user before promoting brand offerings.
Creating microcontent is simple, as it is built from the pieces of a brand's existing long-form content. Pull quotes can be made into actionable tips and tricks, key takeaways can be presented as small infographics or formatted lists. These tidbits can be combined with key brand messages to create card carousels that will function as the foundation for a social campaign. The microcontent creation process is all about taking the most critical elements from long-form work and formatting them into an easily digestible package that distills the essence of a brand. The trickier part is getting your microcontent in front of the right users and achieving positive engagements.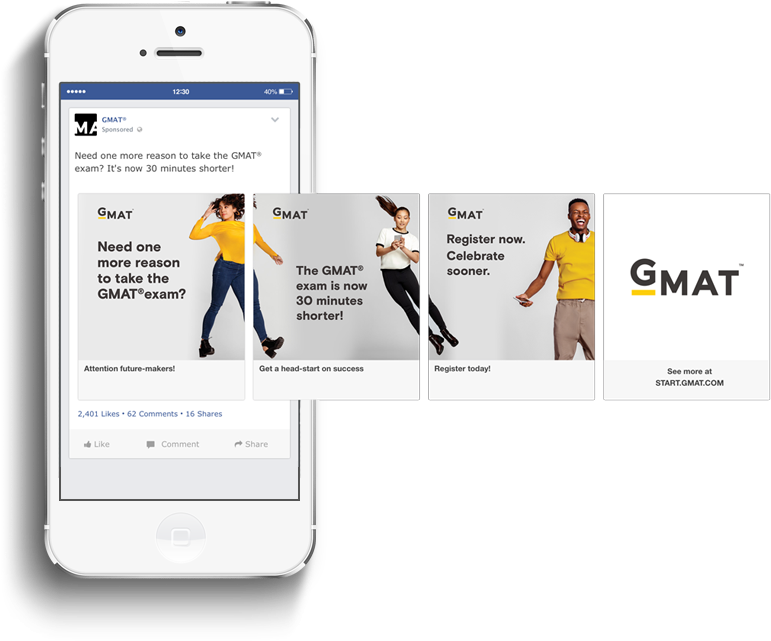 The rise of microcontent is not a self-contained trend. It's part of a growing movement by many brands towards simplification in their messaging and content creation. As humans, we have an innate drive to simplify the complexity of the world around us, a trait referred to as the "Simplicity Principle." The Simplicity Principle states that when our minds are presented with two options, one complex and one simple, we choose outcomes that we perceive to be as simple as possible. Ever feel overwhelmed by the 6,000+ instances of promotional content you see a day? You're not alone, the surplus of stimuli actually has adverse effects on consumers and muddles the decision-making process. As technological advances and omnipresent social media platforms continue to make consumers' lives exponentially more complex, they will embrace simplicity wherever they can find it.
Understanding this fact is more important for brands than it ever has been before. It only takes one look at the latest industry headlines mentioning VOD, AR, machine learning, the growing influence of big data, and countless other kinds of emerging tech to understand how consumers could feel lost. To truly reach and engage with its consumers, a brand must be able to break through the noise of the industry and present them with content that is digestible and impactful. Whether through microcontent creation or streamlining messaging about complex topics, modern brands must focus on being translators of the complex into the simple.
As a full-service digital marketing agency, Bluetext offers multiple services that can help your brand consolidate messaging into impactful and digestible content. Contact us today to learn more about our messaging and content marketing services.
When it comes to marketing, knowing your customer and their needs is crucial. To truly make an impact, ads need to be not only well-targeted but more importantly, meaningfully tailored to address specific customer needs at the right place and at the right time in their decision-making process. Effective advertising involves a keen awareness of the conversion funnel and customer considerations at every stage. 
Ads have to first grab the attention of the target audience, but also communicate the customer value that the product or service delivers. The most impactful ads go beyond just stating customer benefits – they forge a connection between the customer and the brand that continues throughout the customer journey. Ideally, the ad captures enough attention to generate interest and sustains that interest to create longer-term loyalty. Meeting customers at the correct place and time while simultaneously delivering a meaningful and resonant message is a delicate balance. These nuances have propelled dynamic advertising automation to the forefront of advertising strategies across industries.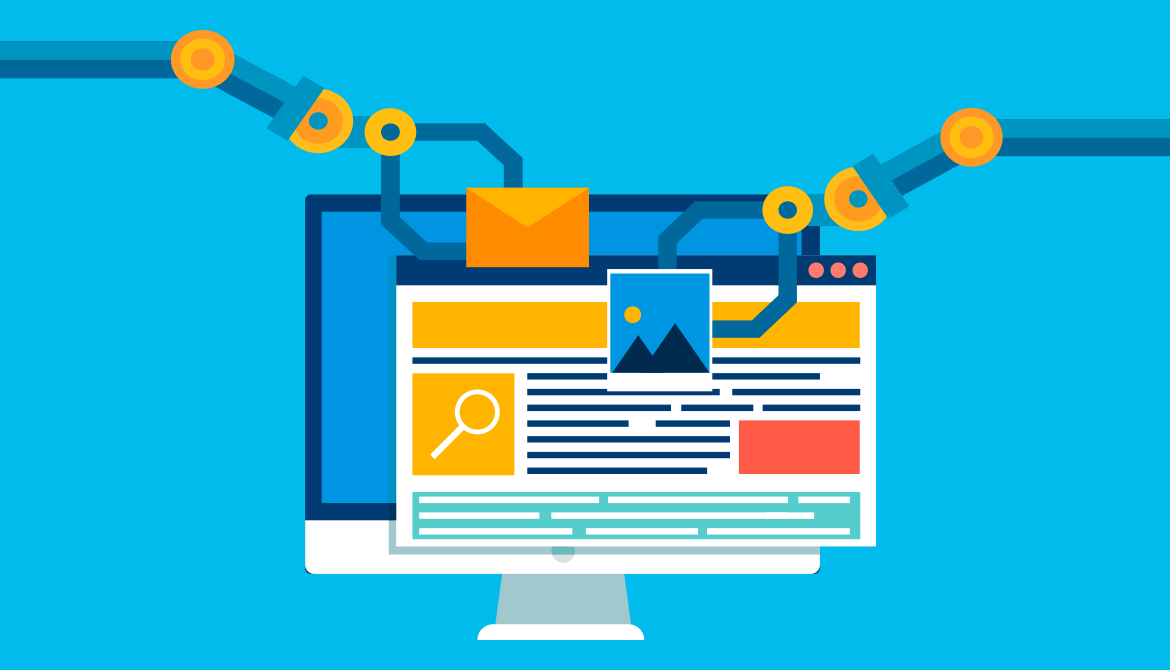 Anyone who regularly browses the internet is presumably familiar with personalized advertising. For example, if you decide to browse online for a new pair of sneakers, you likely are going to see ads for sneaker brands populating your browser soon after — it's not a coincidence! Using automation to create "meaningful" ads goes a step beyond this kind of personalization. It culminates in advertising that acknowledges underlying customer values. For example, the sneaker ad and messaging might change based on whether the customer values a long-lasting and practical shoe or a sleek and fashionable one. How do we know these preferences? Well, maybe this customer has previously searched "highest rated sneakers" or "durable running sneakers". This action signifies a preference for practicality, as opposed to a "sneaker trends 2021" search. 
The automation of meaningful ads synthesizes customer behavior, customer preferences, and personal values to deliver a more effective and less bothersome version of the digital ads we've grown accustomed to seeing and often ignore. Advertising automation creates an experience that is helpful as well as enjoyable for the customer.
Conceptually, meaningful ads should be the answer many brands are looking for when trying to connect to their target customer, however, does it work in practice? According to this study, the implementation of meaningful ads caused purchase intent to increase by 15% and click-through rates to increase by 30%. So, not only does meaningful advertising forge stronger brand connections, it also yields tangible and quantifiable results. The same study also found that less than 6% of users had a negative reaction to the level of personalization used in these meaningful ads. This tells us that so long as the ad facilitates a helpful and positive brand experience, the customer will be happy to see their preferences reflected in your ads.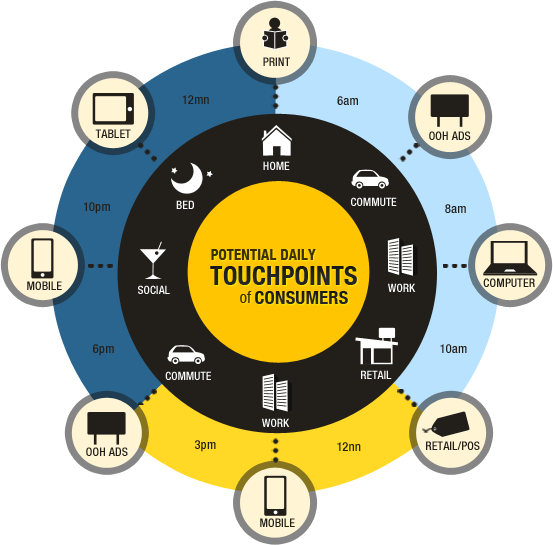 While this data is based on B2C customer behavior, the same mentality can and should be applied when considering B2B ad campaigns. In all cases, ads are speaking to human beings with the capacity to form emotional connections to brands, and the automation of meaningful ads allows that crucial process to occur at scale. All of these insights reinforce one consequential truth – knowing your customer, their needs, their values, and why that matters at each stage of the customer journey is the most important piece of the advertising puzzle. Automating meaningful ads puts that concept into practice and the results will speak for themselves. 
Ready for quantifiable advertising success? The first step is analyzing your user personas and unique needs. A marketing analytics agency can help you identify these groups, and find critical insights into their online behaviors. A digital agency can then help turn those insights into actions, and place targeted advertisements that yield conversions. 
Contact Bluetext if you're interested in maximizing your advertising dollars towards real success.