What's the last campaign headline you remember? Odds are you probably saw the ad within the last couple of hours, but still couldn't recall. People don't remember bland corporate messaging, they remember bold and creative ideas. The physical and digital world is swarming with overused taglines and empty brand promises, steepening the uphill battle to stand out. Enter personification, a guiding hand in the effort to connect with target audiences. For years, corporations have been using people and creatures to personify the very real, but often intangible, challenges and solutions consumers face. From older instances such as Mr. Coffee Nerves to newer versions like Allstate's Mayhem Man, these brand personifications help consumers connect on a more memorable, substantial level.
Think about it this way, are you more likely to remember a long list of features or a wild personality? Odds are, unless you're a computer or robot, you'll remember the personality much better. Why? Because you're human which is exactly why personification tactics are so successful. Brands like Allstate have famously created characters around common but maybe overlooked problems to draw attention to how insurance can solve those problems. Putting a customer's challenges in a palatable form makes it easier for them to face the problem and consider your brand as the best solution. That's exactly what the Bluetext campaign and 3D motion graphics team did with Phosphorus' Thing Tamer. Phosphorus is an enterprise IoT remediation solution with enriched data and visibility to defend every connected device, which in the Internet of Things revolution is far more than the average person expects. In our first trailer for the campaign, we establish the scale of various IoT devices around the office to put into perspective how vulnerable enterprises truly are. That printer in the corner? Fully hackable and could be a potential entry point for malicious actors. I bet you didn't expect that threat lurking in the background. In the second trailer, we frame the problem as to how to protect the wide range of enterprise IoT devices we depend on daily and how with Phosphorus, a cybersecurity platform personified as an Indiana Jones-esque hero out to save the day. By assigning tangible symbols and actions to the problem and a face to the company Phosphorus enforces its capabilities and in an exaggerated but memorable storytelling way, can step in to save the day.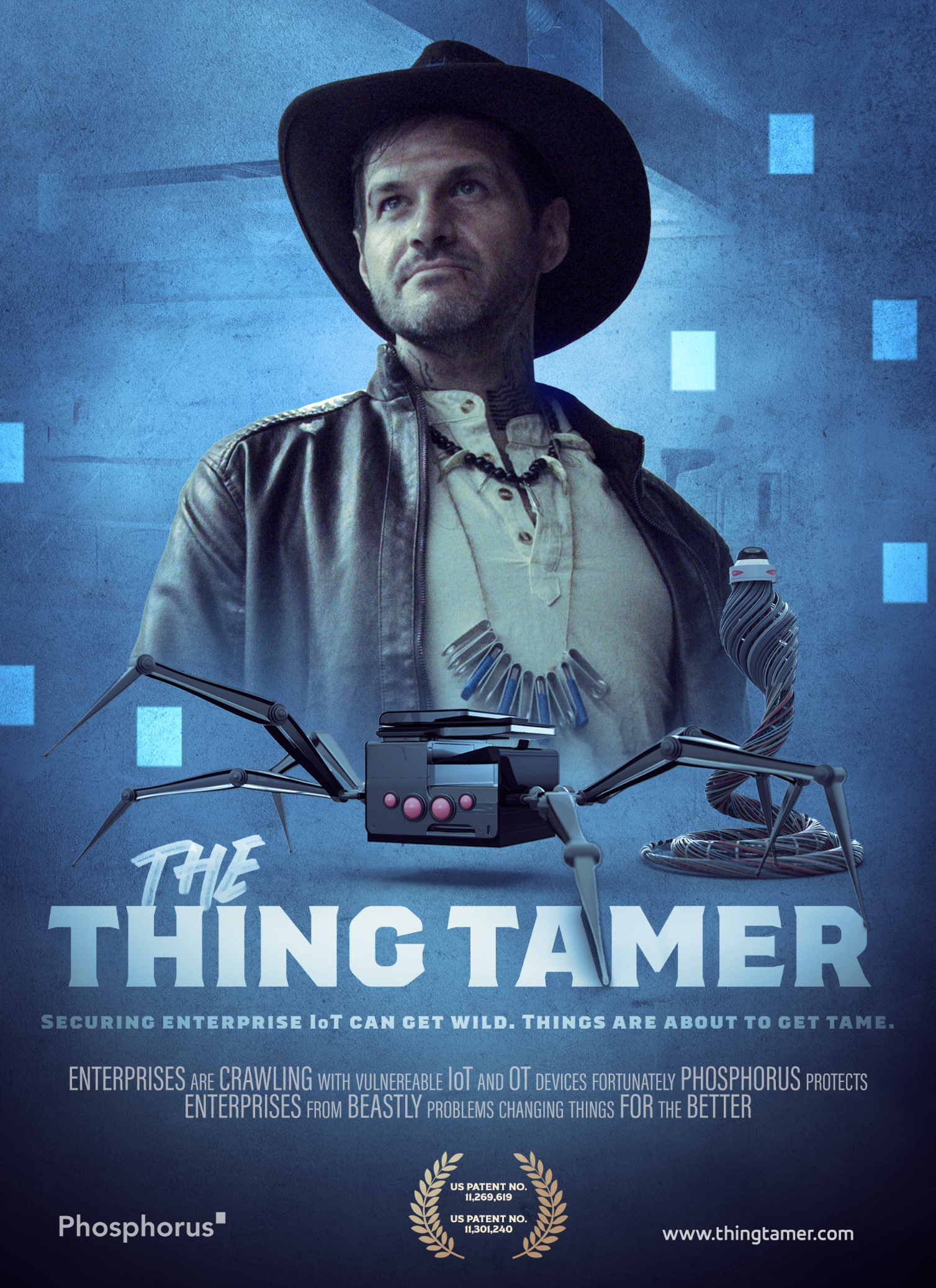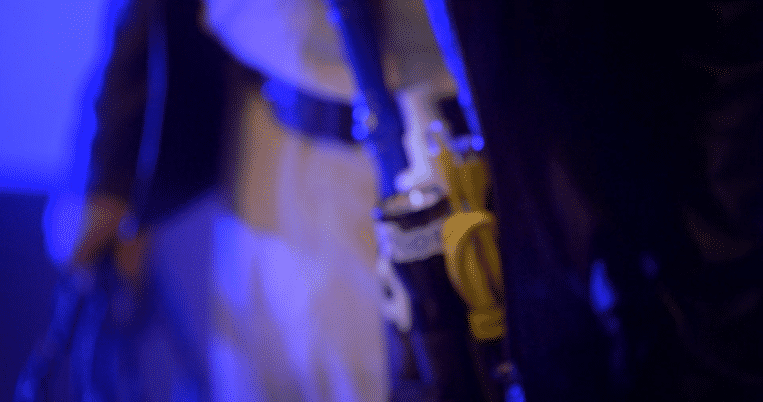 This strategy can work across many industries with the right approach. Varonis approached Bluetext to create a campaign around the idea of "avoiding unnecessary exposure." Our campaign strategists ultimately chose the personification of cyber hacks and exposure as its shocking but memorable approach. Varonis works to secure unstructured data, so Bluetext's campaign entailed a CEO walking around seemingly naked to convey the risky vulnerability of not securing company data. The campaign was a huge success at quickly catching customers' attention, helping identify a potential problem they weren't aware of, and providing them with the solution of working with Varonis.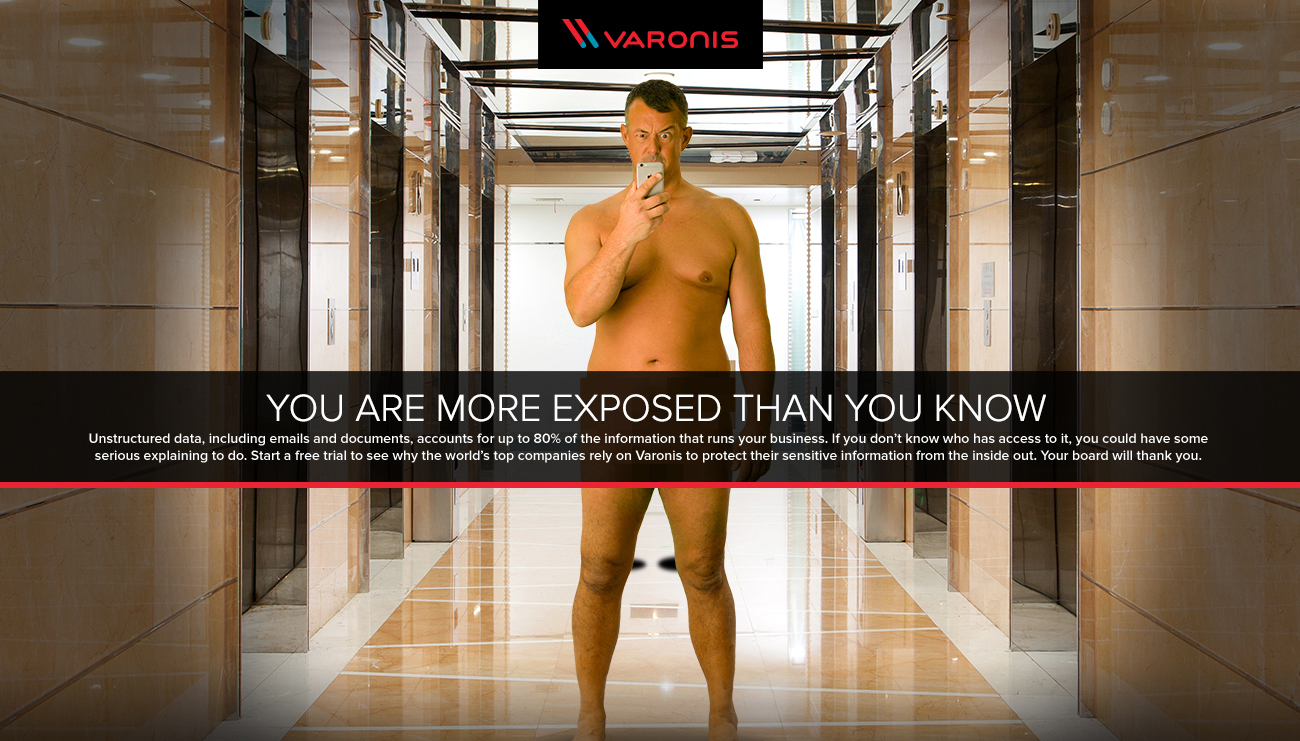 Similar to Varonis, in Phosphorus' first trailer we used a haunting Black-Ink Widow IoT device to portray a dangerous but unsuspecting vulnerability lurking around the office. Paired with intense jungle drum music, the scene evokes an apprehensive sense of being under constant threat. In the second trailer, Bluetext introduces the hero, Thing Tamer, surrounded by blue light and IT gear ready to hunt and defend against dangerous vulnerabilities. Paired with visuals of nefarious emoticon faces on IoT devices accompanied by red lights, we established a good versus evil theme that only Phosphorus' Thing Tamer can tackle. The dramatic themes and high-impact visuals of the trailers are meant to provide audience interest and enforce the reality of IoT device vulnerabilities they may not notice lurking about at night. It sets the stage for a memorable, engaging story of how a security platform can quite literally step in as "Thing Tamer" to corral these unruly and beastly "Things".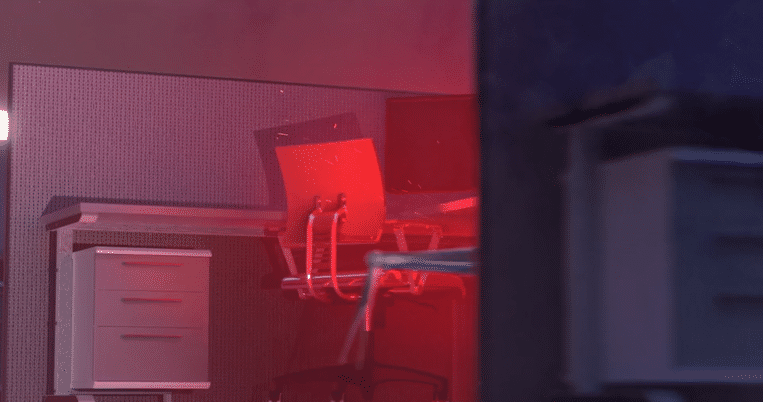 Another example successful brand personification campaign is the Maytag Man, a character that has been around for decades. Historically the Maytag Man was portrayed as lonely and bored because Maytag's machines were so reliable that no one needed a repair man. However, a recent revamp personifies the machines as a strong, attractive, and 'tough as steel' Maytag Man throughout people's homes. Similarly, when Bluetext ideated on potential names for Phosphorus' campaign, we opted for simple alliteration pulled from the Internet of Things (IoT). Thus, the "Thing Tamer" was born. An easy to say, easy-to-remember name that ties back to what Phosphorus does and the ambitiously pioneering ethos. This charismatic adventurous hero increases the chances of customers remembering Phosphorus first when searching for IoT protection. 
Whether you're trying to be the next Mayhem Man or just have some fun with your personified brand, the experts at Bluetext can help. Our professional writing, creative, and video teams are eager to get your brand's campaigns to the next level. Want to learn more about how Bluetext can help your campaign? Get in touch with us here. To learn more about our Thing Tamer campaign, check out the full breadth of our work here.