Supporting CSC's global digital brand team, Bluetext designed and built CSC's Digital Briefing Center, a virtual experience where clients and CSC's entire ecosystem can come to learn about CSC's key technology conversations across its target verticals.
As the company expands with a global customer base and diverse set of solution offerings, it was important to ensure that prospective customers could get a similar experience as they would if they visited corporate HQ.
Bluetext designed a virtual office building where each floor represents a specific vertical industry, and visitors can learn about CSC's key solutions and experience across cloud computing, big data, applications, cyber security, and mobility.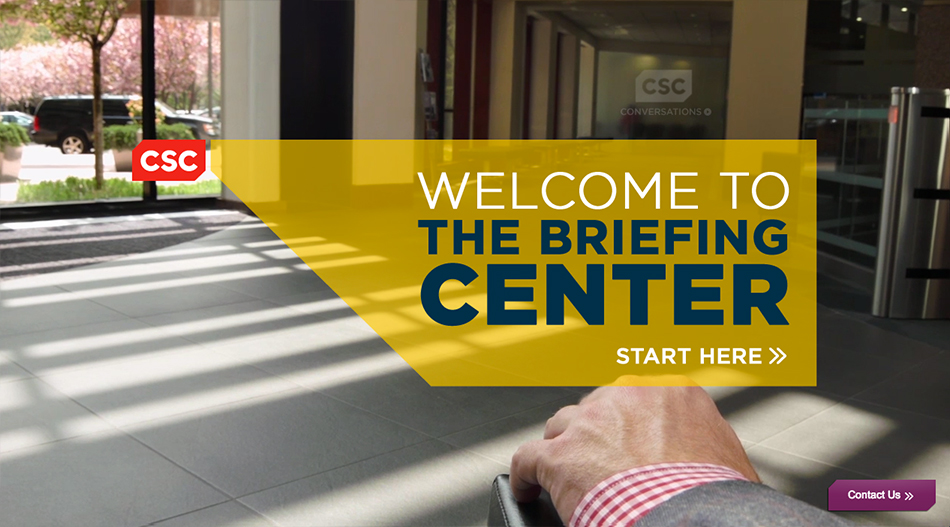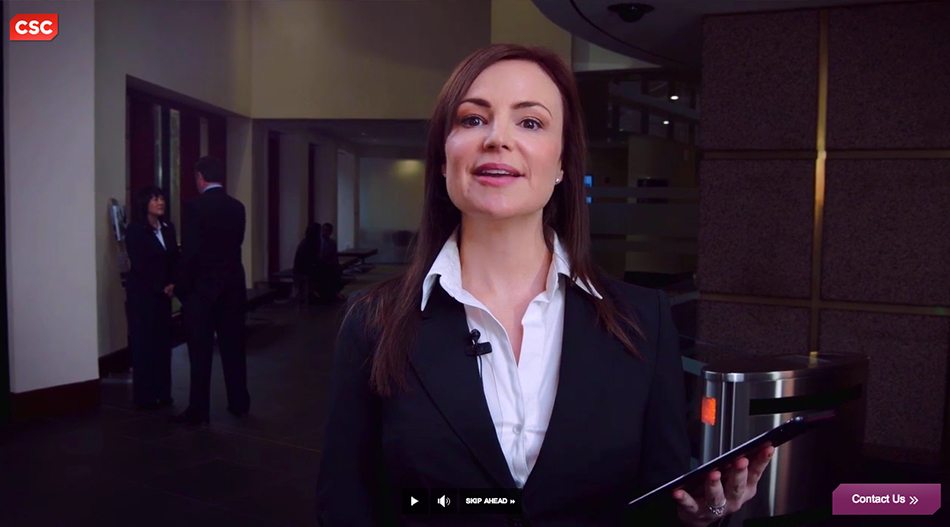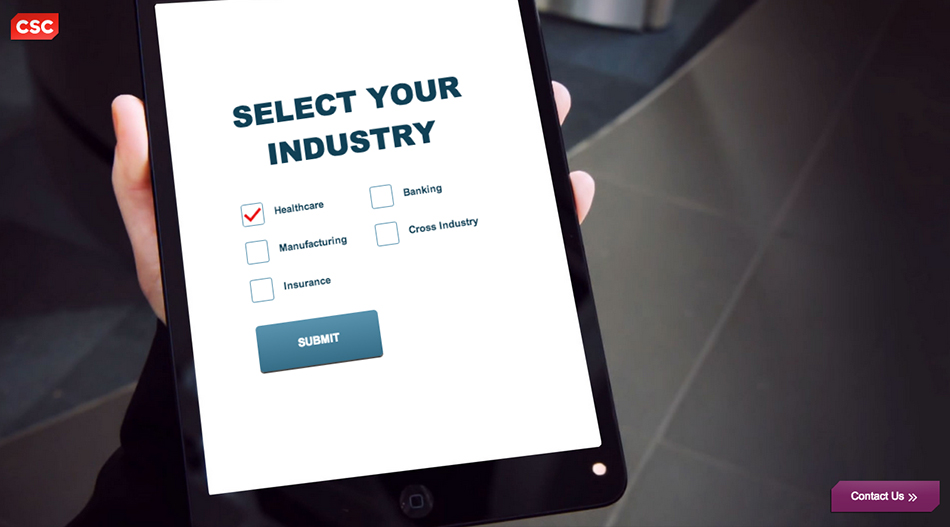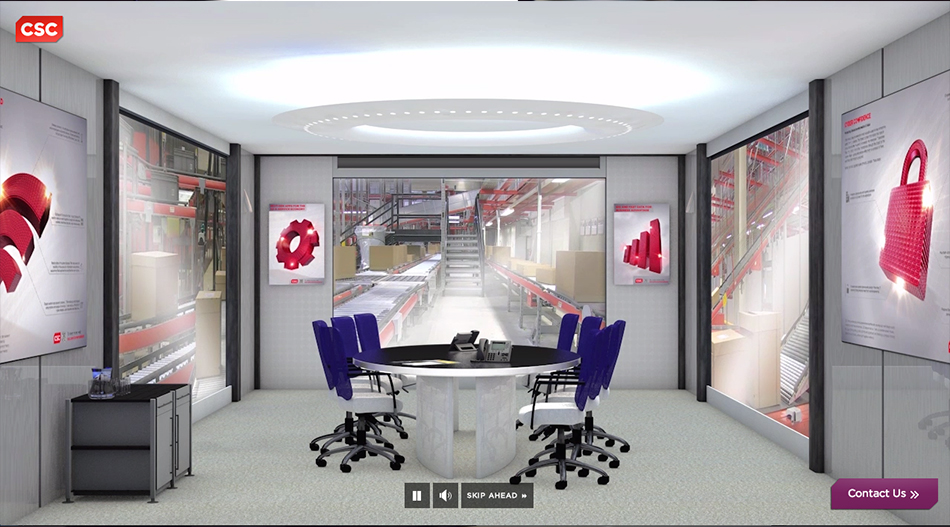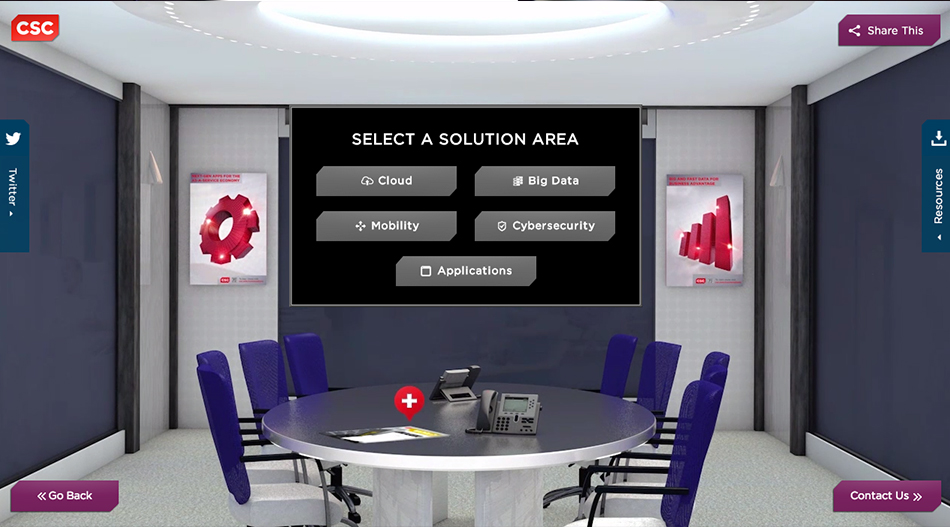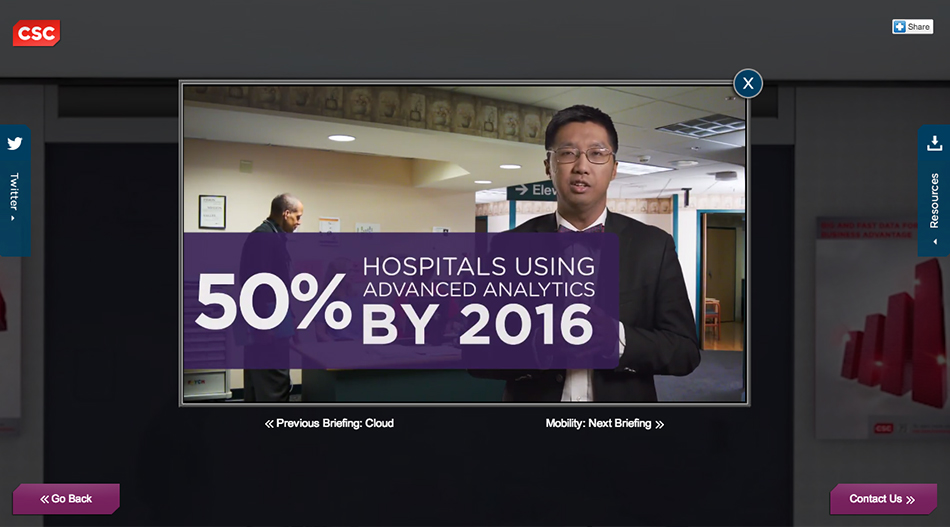 The highlight of the Digital Briefing Center is the elevator ride where users can see "CSC" in action across healthcare, banking, manufacturing, and insurance. The solution is designed to scale with more solutions and target industries, as well as partner ecosystem solutions from CSC's top technology partners.
It was built for users across all browsers. For pre-HTML5 browsers we built a lightweight code base, and for today's modern browsers we used HTML5, a custom video player, and a JSON XML Twitter integration. Bluetext handled all CMS integration into CSC's environment.