Picture this: You're a cybersecurity expert with a next-generation product or service, and you're looking for a way to get your message into the market uniquely. The industry landscape is crowded with companies with similar offerings and limited ways to stand out. You've been researching for hours and finally come across the perfect blog post – one about why brand storytelling is critical in cybersecurity (hint: you're reading it). Now that you've found a blog post that answers your branding questions, you're wondering where to find a cybersecurity marketing agency; in that case, I have some good news for you. 
Sit back, enjoy a warm cup of coffee, and keep reading to learn more about the importance of brand storytelling through some of our favorite examples in cybersecurity.
Why Is Brand Storytelling in Cybersecurity Important?
The cybersecurity market is growing by approximately 10% every year. As a cybersecurity marketing firm, Bluetext has witnessed this growth and know it's becoming harder to stand out in the cyber arena. These days, saying you solve your customers' problems, and that your solutions are the best, simply isn't enough. B2B buyers are tired of the same experience and are looking for authenticity and some sort of a connection. Even in a highly technical industry, it's important to recognize your customers are still human! This is where brand storytelling comes in to help. Stories are an incredibly powerful tool in human connection and research shows the human brain positively responds to the impact of stories. Reading, seeing, and hearing a story is a way for users to enter the experience and connect with the subject of the story. By connecting with a story, user's will pay attention longer, will want to learn more, and will be more trusting of your brand.
By instilling trust with storytelling, over 50% of B2B buyers are more likely to consider making a purchase, over 40% are more likely to share that story, and over 15% are more likely to buy a product/service immediately. 
So now that we know why brand storytelling is important, let's take a look at some of our favorite examples of brand storytelling in cybersecurity.
SonicWall
When SonicWall was looking for a cybersecurity marketing firm, they approached Bluetext to help them communicate their unparalleled business values across a variety of industries. Knowing the importance of standing out, Bluetext and SonicWall worked together to create the boundless campaign. The campaign was focused on floating imagery, which served to visualize the liberating feeling of breaking free from cyber threats. The campaign ads depict a series of end users, set in their specific industry. This creates a connection and familiarity with someone within that industry. Imagine seeing someone just like you, in the same industry and roles, facing the same challenges and use cases. This person was liberated from traditional cyber restraints by SonicWall, just as you could be.  
To further bring the boundless story to life, Bluetext and SonicWall worked together to promote SonicWall's Boundless 2020 Virtual event. In the end, this event ended up as the largest virtual event in SonicWall history and drove a 135% increase in attendance over their previous events.  
HP
Hewlett Packard's "The Wolf" campaign is one we often refer to as a masterful example of a company turning a mundane topic into a captivating story. Over the course of this series, Christian Slater infiltrates a company from the mailroom to the boardroom and exposes poorly secured devices on the company's network. By creating this series with all of the components of a Hollywood box office hit, HP was able to effectively educate users on the importance of device security.
Norton
Another great example of brand storytelling is Norton's The Most Dangerous Town on the Internet. In short, to quote the film, they visited "some of the most dangerous places on the internet to find out where cybercrime goes to hide." In the film, the documentarians are able to interview small-time scammers and well-known cybercriminals who've infiltrated Google, the US Army, NASA, and more. By creating this documentary, Norton wanted to share an honest look at data havens and the secrets they hide. The authenticity shines through as a refreshing take on cybercrime that not many competitors are willing to share. With over 6 million views on YouTube and awards from Cannes, it's safe to say this story got the brand's message across. The story is dark, ghastly, brutally candid, and impossible to forget.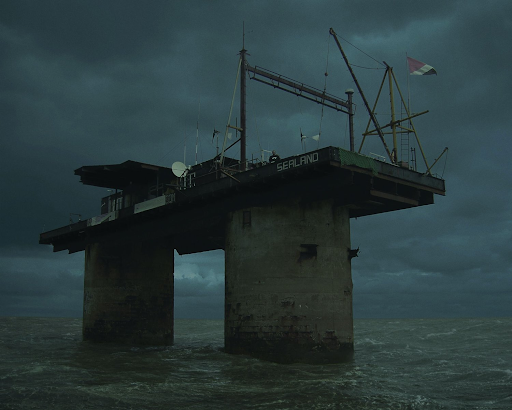 To help create a strong connection with users, as a top brand development agency, we've worked with many cybersecurity firms to help them tell their stories in a unique and captivating way. These stories have helped demonstrate that their businesses aren't just faceless entities; they're real people working to solve real problems. 
Are you interested in working with a top cybersecurity marketing agency to help tell your story? Contact Us!