Companies are able to expand with efficiency using the product-led growth (PLG) strategy. In a PLG model, the product is the main vehicle for acquiring, retaining, and expanding customers, and these end-users are now in the driver's seat. This means the road to success is paved by the experience your product provides. 
The PLG strategy sets new standards and expectations for companies based on customers' wants and needs. Consider a PLG model for your company as you strive to meet the following characteristics: 
Your product offers a fast, unique, and effective solution.
It is crucial to think about how your product can not only become a leader in conversations but also garner positive experiences for your customers. The focus should be on real people, with real problems so you can promote active solutions that help customers achieve daily tasks. In today's world, there is no shortage of companies creating products. That means there is a lot of competition out there, and customers have no problem ditching your product if they can get a faster, more efficient solution to their problem somewhere else.
The user quickly realizes the benefit of the product.
People want immediate gratification and will give up quickly if a product is more work than help. So, meet users where they work. A customer should be able to understand and integrate your product into an existing workflow without any major hurdles. Your product should deliver real value that has strong viral potential, and continue to bring value to its users.
Your product is flexible and customizable.
Your product needs to provide metrics that allow you to adapt to user behavior to provide continuous added value. Customers want their lives to be as easy as possible, so it is important to continue innovating and adapting. Enabling users to get creative and adjust the product to benefit how they work, will prompt continued internal optimization of your product and provide limitless growth opportunities.
Develop a strong user community.
Connect with your users, but also provide an environment and positive experience that will prompt users to build their own communities within their workforce through self-serving promotion. This free promotion of your product is a highly effective way of getting additional users to adopt your product. They have a foundation of trust with their peers and fellow co-workers that translates to the product and fosters long-term, loyal relationships. As more and more people test out and use your product, it becomes essential to run those users' businesses.
Monetize after you deliver value.
Be strategic with your pricing and how you present high-value features. Users need to trust that it will benefit them and improve their workflow before they pay. Being flexible with pricing and basing it on usage will also make it easier to scale.
PLG creates happier, more satisfied customers, who in turn become promoters for your product. This cycle both benefits your business and the customers as it pushes constant innovation and optimization for your product. 
If you're looking to take your business performance to the next level, contact Bluetext.
Now that the election is over (kind of), it is time to return to the real burning question on the minds of b2c, b2b and b2g brands: what in the Sam Hill is going on over at The Bird App?
Are they really handing out blue check marks like Halloween candy to anyone willing to fork over $8 a month for Twitter Blue? With Elon Musk at the helm, today's reality may be old news by tomorrow, but marketers cannot ignore a swirl of new challenges for executives/leaders as well as their overall brand presence on Twitter.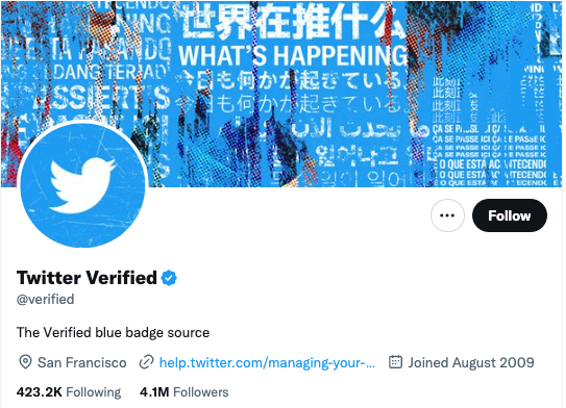 First, with the cache of verification diluted, should it impact your time and financial investment with Twitter? Second, brand protection has become a serious issue – for now – as Twitter is playing catchup in cutting off accounts that are impersonating verified users. Finally, the unpredictable nature of the person running Twitter may lead to tweets, decisions and statements that create conflicts with values established by your brand, customers and organizational leaders. Out-of-sync values make for tough decisions for site advertisers.
Bottom line: at the end of the day for most eligible brands and individuals, it isn't about the $96 a year for Twitter verification. It's about how to handle all of these other emerging factors, and marketers should have a seat at the table in guiding these important decisions.
For now, marketers and decisions should consider the following:
Stay Attuned to Evolving Twitter Content Moderation Policies
Politics has seeped into every corner of social media strategy and execution. Almost immediately after Elon Musk assumed control of Twitter, content permissions changed dramatically in a way that not all brands will be comfortable with.
Ad giant IPG is recommending to clients to make the move of pausing Twitter advertising spending temporarily, and several brands have done just that. Conversations will be had on whether to extend brand action from halting ad spend to pausing account activity altogether. Brand marketers have little choice but to stay attuned to how Twitter content policies evolve to determine conflict with your own brand values. Some may also feel compelled make a public statement to customers and the public if developments on Twitter warrant. Lastly, any action taken must be viewed holistically to ensure consistency across other social networks when controversies arise.
Evaluate the Value of Verification
Twitter Blue Verification rollout is off to a rough start. Individuals are impersonating accounts and fooling people with tweets that appear to come from professional sports stars, celebrities, political leaders, global brands and everyone in between. In the Matrix-inspired words of Keanu Reeves, who tweeted on the ramifications of rampant impersonation, "whoa."
This is clearly not sustainable; the burden falls to the Twitter content moderation team to play catchup. In the meantime, brand marketers and really anyone with verified accounts under the prior, stricter rules, will have to pay close attention as brand reputation on Twitter is at risk.
As American Express once coined, "membership has its privileges." To date, Twitter verification has boosted tweet amplification and aided brand building – which is good – but less quantifiable is whether it actually helps to grow followers or ultimately, boost a bottom line. Now factor in all of these other potential negatives and the value proposition becomes murkier. With Twitter Blue changes, addition benefits floated by Musk include:
Priority in replies, mentions and search
The ability to post long video and audio
Reduced ad exposure compared to unverified users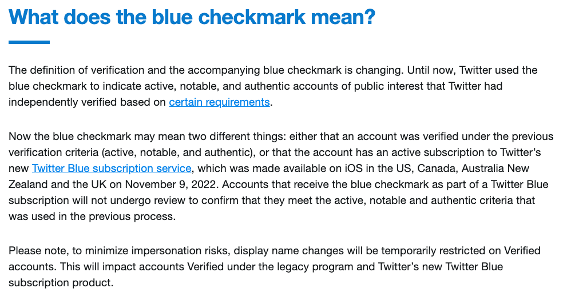 For now at least, Blue checkmark verification is going to be available to almost anyone willing to pay the monthly fee. Though users can see who pays for verification and who doesn't. Prioritizing revenue generation, on its surface, dilutes the value of the blue checkmark.
Be Prepared to Act Quickly and Decisively
Twitter isn't the first company with an unpredictable and unconventional leader at the helm. Even within the social media category, polarizing founders and leaders are not hard to find. Anyone claiming to know what move Musk will make next or what his next tweet will contain, is full of it. Your line in the sand on what constitutes "too far" will be different than others, but when that line is crossed, brand decisions must be decisive. Whether the move is to end advertising, pause account activity or affirm your commitment to the site, customers and consumers want brand consistency. No waffling or bouncing back and forth without clearly established guardrails on, for example, what action would need to be taken to resume advertising or account activity.
 Verified account impersonation is running rampant today, but glass half-full observers will point out that over time, Musk will get his bearings and address loopholes exposed during this transition period. Already Twitter Blue has been updated so that only users with an account created prior to November 9th could access the feature. This should tamp down on some of the newly created impersonator accounts wreaking havoc on paid verification.
Twitter policies remain in flux, and are likely to change multiple times based on user feedback, concerns and other important factors like what Musk had for breakfast that morning. How long that takes, and how patient brands and brand leaders choose to be, is the question.

If you are interested in learning more about Bluetext social media strategy and execution capabilities, as well as our public relations and branding work visit click here.
But here at Bluetext, our feet were getting a little chilly. For more than 11 years, Bluetext has designed amazing brands and websites for world-class clients across all industries. Our team has helped more than 50 clients get acquired within two years of starting an engagement with us. We are performing at top levels for our clients, helping raise enterprise value and brand visibility.
A few months ago, we pulled up our website and felt it was time to treat ourselves like a client. We put our heads together to reimagine our brand and our position.
We have re-launched the Bluetext brand and website with 150+ success stories and 1000+ thought leadership pieces to provide a sense of what we could do for your organization. This debut goes a step beyond showcasing what we can do, but truly exemplifies who we are.  Our team has evolved significantly since our founding, reaching unimagined heights, and, simply put, outgrowing the previous brand. From positioning to branding to websites to go-to-market lead generation campaigns, our team is eager to tackle any challenge across any industry for any size organization. Our services are wide and varying, but our mission remains focused: push creative boundaries, deliver real results, and most importantly enjoy every moment of it.
Bluetext is more diverse, nimble, and passionate than ever, and reenergized with our latest brand, logo, and website evolution. Stay tuned for our case study series on the creative process behind the Bluetext brand.
Kingston Technology is the leading global manufacturer of memory and storage solutions, but their IronKey hardware-encrypted portable data storage products were not as well known. Bluetext was specifically contracted to create a campaign that could educate the industry about the benefits of hardware encryption compared to software-encrypted, unencrypted, and cloud-based solutions. Centered around the specific hardware-based encryption, our campaign asks the rhetorical question of does anyone want their security to be 'soft'?
The obvious answer being no, Bluetext focused the campaign concept around "Hard vs. Soft" things. Bluetext was challenged to figure out how to bring "soft" to life via 3D design. But how to memorably visualize this metaphor? A deep brainstorm by the Bluetext surfaced a quirky and nostalgic example almost anyone could relate to: Jello.
Behind the Scenes: Jiggly 3D Animation
Communicating the look and feel of Jello with its jiggly physical properties was a real technical challenge. Using Cinema 4D's built-in Jiggle Deformer and Fracturing Objects, adding a little bit of smoothing and rendering with the built-in RedShift render engine in Cinema4D, we were able to get the look we were going for.
Jiggle Bells, Jiggle Bells
Does jiggling jello even make a noise?! We asked ourself this very question every day. We even made some jello (lime of course) and tested it out just to be sure. The answer is – not really. But that's beside the point.
Sound design was a pivotal component of our concept. Essentially, didn't want it to seem like the hard drive was exposing or stealing sensitive information. Also, with the international scale of this campaign (7 languages!), we couldn't use a voiceover.
It was up to our sound designer to clarify the story of "jello safe, bad. IronKey, good." Using a mix of digital, mechanical, tactile, and dystopian sound effects, our audio narrative both negatively reinforces software encryption and then victoriously reinforces how hardware encryption can save the day.
Designing the jello splatter portion? Let's just say we spent some time in the "Gore" section of our sound library. I think our designer is still having some PTSD, but the end result goes hard, that's for sure.
With 3D animation to support Kingston's IronKey product, the campaign set out to break the mold of traditional cybersecurity campaigns. If you're looking for some creative ways to shake up your campaign advertising strategy, contact Bluetext to learn about our video and creative services.
Happy 'Get to Know Your Customers' Day! If there's anything social media marketers love, it's creating "national holidays" around unique subjects (hope you have big plans for the upcoming National Hot Dog Day). But July 21st has been deemed one of the quarterly National Get to Know Your Customers Day, and Bluetext is here to help you make today and every day centered around customer engagement. 
The "Get to Know Your Customers Day" is observed quarterly, on the third Thursday of January, April, July, and October. Why? Because every business should be continuously learning about their customer base to improve products and offerings around their evolving needs. While this holiday does sound silly, it s a gentle nudge to reach out to your customer base and get to know them better. It serves as a reminder to take advantage of every opportunity to learn more about current customers, strengthening your connection with them to maximize customer loyalty and grow your customer base.
There are a wide variety of ways to collect customer feedback and track preferences, especially with modern digital attribution tools. 
Email Marketing
It's no secret that getting subscribers' attention is tough. Everybody's inbox is flooded, we're all multi-tasking and the distractions can feel limitless while reading emails. Therefore inviting subscribers to take an official survey can seem like an imposition and often be ignored. However, an in-line survey that keeps to following best practices can be more achievable and still generate informative results: 
Keep it short: Create a clear distinction between "must-know" and "nice to know" questions. Simplicity and brevity is the recipe for customer engagement and responsiveness.

Be actionable: Don't collect data unless you have a clear plan of how to use it.

Personalize and trigger customers' emotions: Use the information you already know about your customers, such as their first name, to show investment and get to know them better. 

Offer an incentive: Even the opportunity to receive a $10 Starbucks gift card for filling out a survey can be just the push a customer needs to take action and increase your form-fill rate.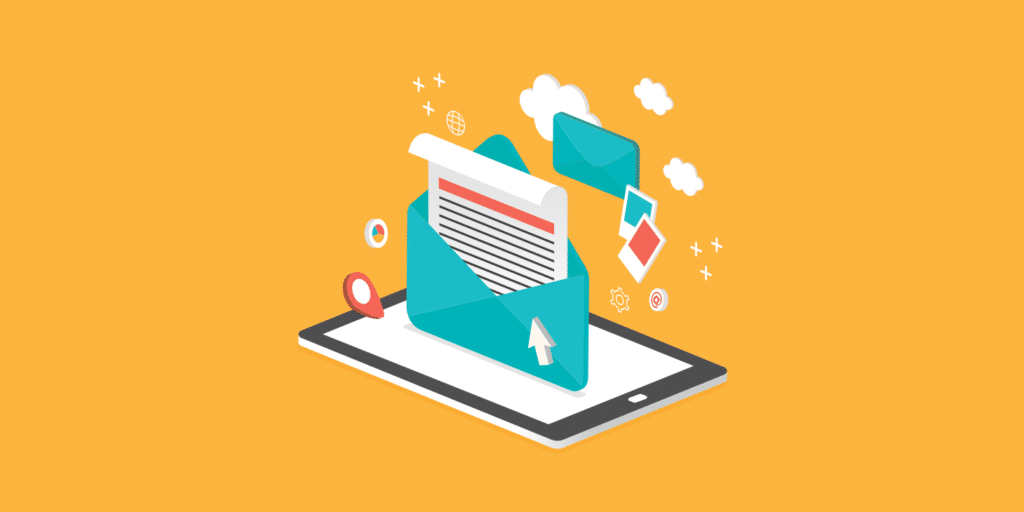 Social Media Engagement
Be active on the social media platforms of best fit (each business is unique) and has the largest user base. Regular posts and invitations to engage, such as comments, polls, quizzes, votes, and direct messages are great ways to increase interaction with your customer base. The more you can engage with customers on a personal level, the better. Customers really do appreciate prompt and personal responses or shoutouts on social media platforms or through email. Of course, if the issue is about a specific product or a customer service issue, following up one-on-one is probably better. But when you respond personally, customers and prospects see that you care enough to take the time to engage with them. In a world where personal touch and emotions are growing more and more important in personal and business purchasing decisions, staying on top of your social game is key.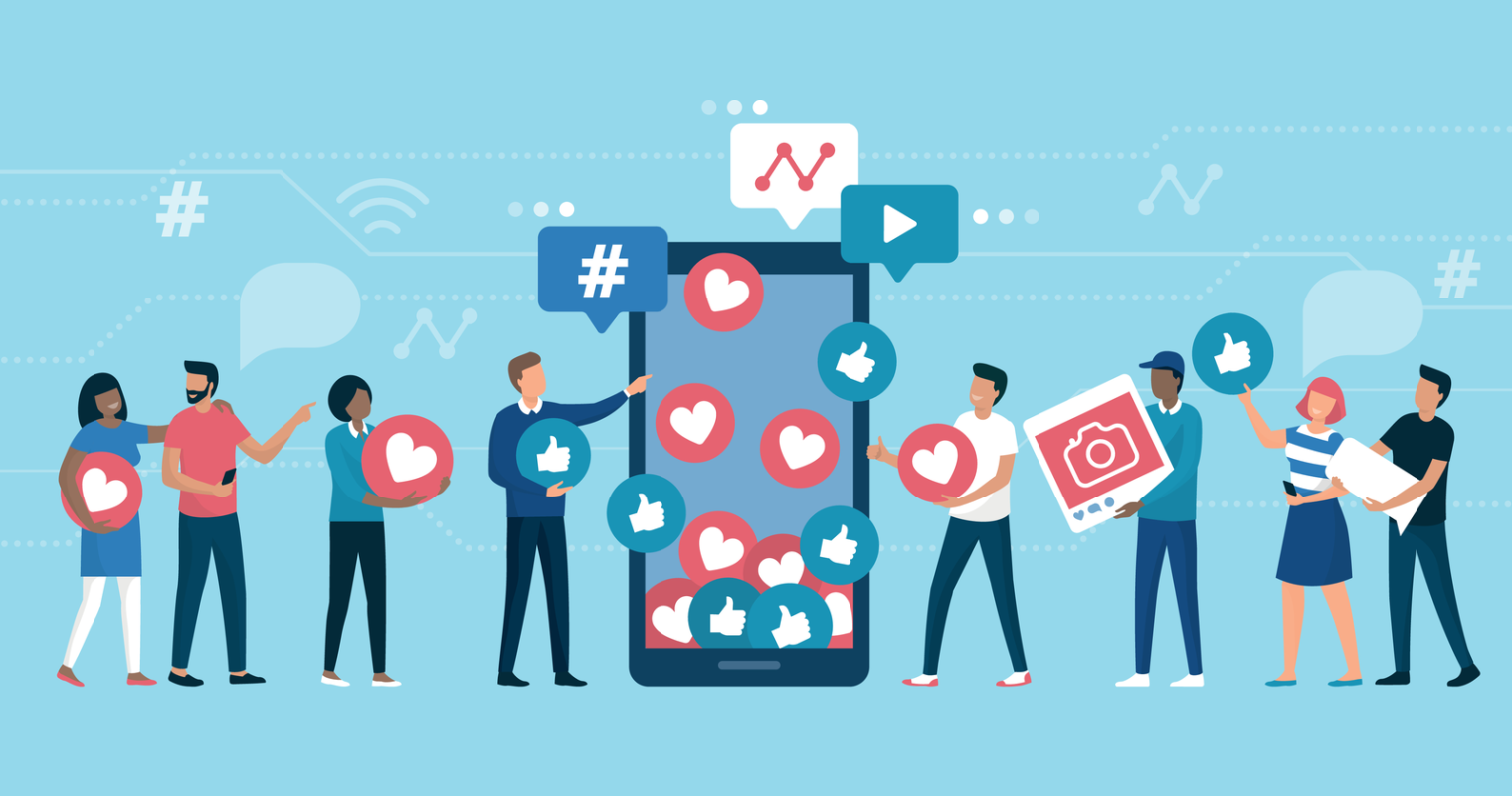 Create Customer Profiles with a CRM
Customer relationship management (CRM) software platforms, such as SalesForce or HubSpot are great tools to help you learn more about your customers. There are many different CRM platforms, such as SalesForce, Marketo, and HubSpot, with a range of functions, from sales enablement or marketing.
At its most basic, a CRM helps you keep track of all your customer data, from names and contact information to sales history, communications, interactions, lead scoring, and so on. A CRM allows digital marketers to visualize the complete customer lifecycle at a glance. Setting up website tracking and multiple digital touchpoints can allow a marketer to lead score, or assign different values to unique digital interactions such as a resource download, form submission, page view, etc. This creates visibility into the customer's behaviors and an indication of their wants and needs. From these lead scores, you can send the appropriate marketing materials or target with specific ads that speak to their preferences or phase in the decision-making process.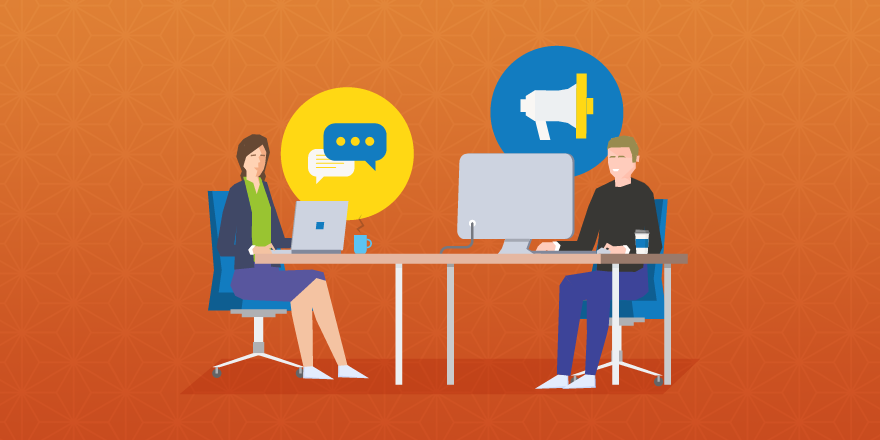 Implement a Chatbot 
It may seem counterintuitive to implement AI in an attempt to get personal. But, did you know a MobileMarketer survey found that millennials prefer speaking with a chatbot rather than with a human employee when they are searching for information about a product? This is largely attributed to the desire for fast and precise answers. Additionally, many feel more comfortable asking questions to a chatbot as they have the certainty of not being judged when they believe their question might be slightly naive. Thus, implementing a chatbot into your website can generate more conversations with customers and be a powerful learning tool for your organization on their common pain points and queries.
Not only does it encourage customer interaction, but it also makes users feel heard and attended to on your website. A chat allows them quick access to information, which shows respect for their time, and allows 24/7 access to online support. Not all companies have the luxury of a full support portal and personnel, so especially for those who don't, a chatbot closes that gap to ensure customers still feel supported. 
Chatbots have dual benefits in improving lead generation, qualification, and nurturing. Chatbots can ask questions throughout the buyer's journey and provide information that may persuade the user and create a lead. Chatbots can then provide potential and current customer information to the sales team, who can engage with the leads based on their interests or questions.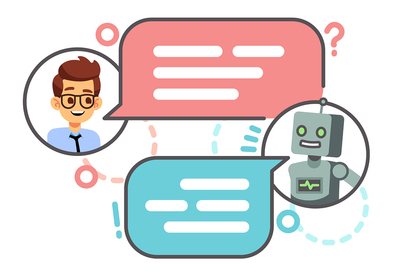 At the end of the day, getting to know your customers should be a priority every day, not just once a quarter. There are endless possibilities and strategies to do so, but all lead to more accurate and actionable customer information which can be turned into actional improvements. Customers will inevitably leave companies that don't evolve with their changing business environments, so staying engaged and attentive to their questions and needs is critical. 
If you're motivated to step up your customer knowledge and improve your engagement tactics, Bluetext can help. Our variety of services ranging from email marketing to marketing analytics can help fulfill the questions YOU may have about your customer base.
2 years ago SonicWall approached Bluetext with a campaign challenge: "Help us infuse originality within an over-saturated cybersecurity market. Portray Boundless Cybersecurity ability to break free of cyber threats." 
Bluetext's response? Hours upon hours huddled over brainstorming sessions until the winning idea came to light. Portraying the end-users in a surrealist, anti-gravity state in which they quite literally "break free" from the constraints and anxieties of impending threats. But how could this be done? With a troupe of ballet dancers, a giant trampoline, and an imaginative team of creative & strategic minds the first Boundless photoshoot was made possible.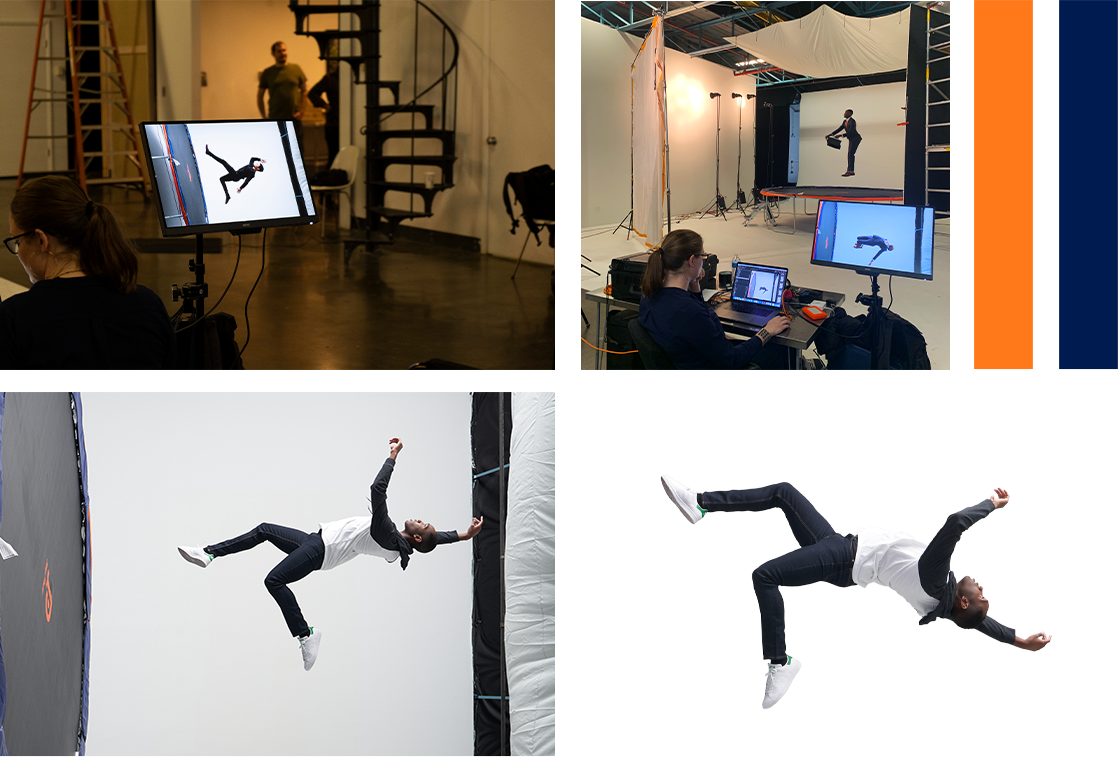 By knowing the unknown, providing real-time visibility, and enabling breakthrough economics, SonicWall protects against boundless exposure points for increasingly remote, mobile, and cloud-enabled workforces. In order to communicate SonicWall's business values across a variety of businesses, Bluetext prescribed a verticalized approach to target the unique needs of each industry. Every detail, from costume to backdrop, was personalized to resonate with distinct audience personas.  To truly stand out and earn attention in a crowded cybersecurity arena, the campaign centered on fantastical floating imagery, which served to visualize an anti-gravity feeling of breaking free of cyber threats. To achieve this vision, action photography of models jumping and free-falling atop a giant trampoline was captured. With custom photoshoots, expert post-production editing, and head-turning taglines Bluetext truly elevated the campaign to new heights. As a collection, the campaign imagery showcased SonicWall's wide range of customer success, and as individual targeted campaign assets, the images emphasized SonicWall's application to industry-specific use cases. New website pages, banner ads, and social graphics were developed to reinforce  "When Cyber Threats Are Limitless, Your Defenses Must Be Boundless."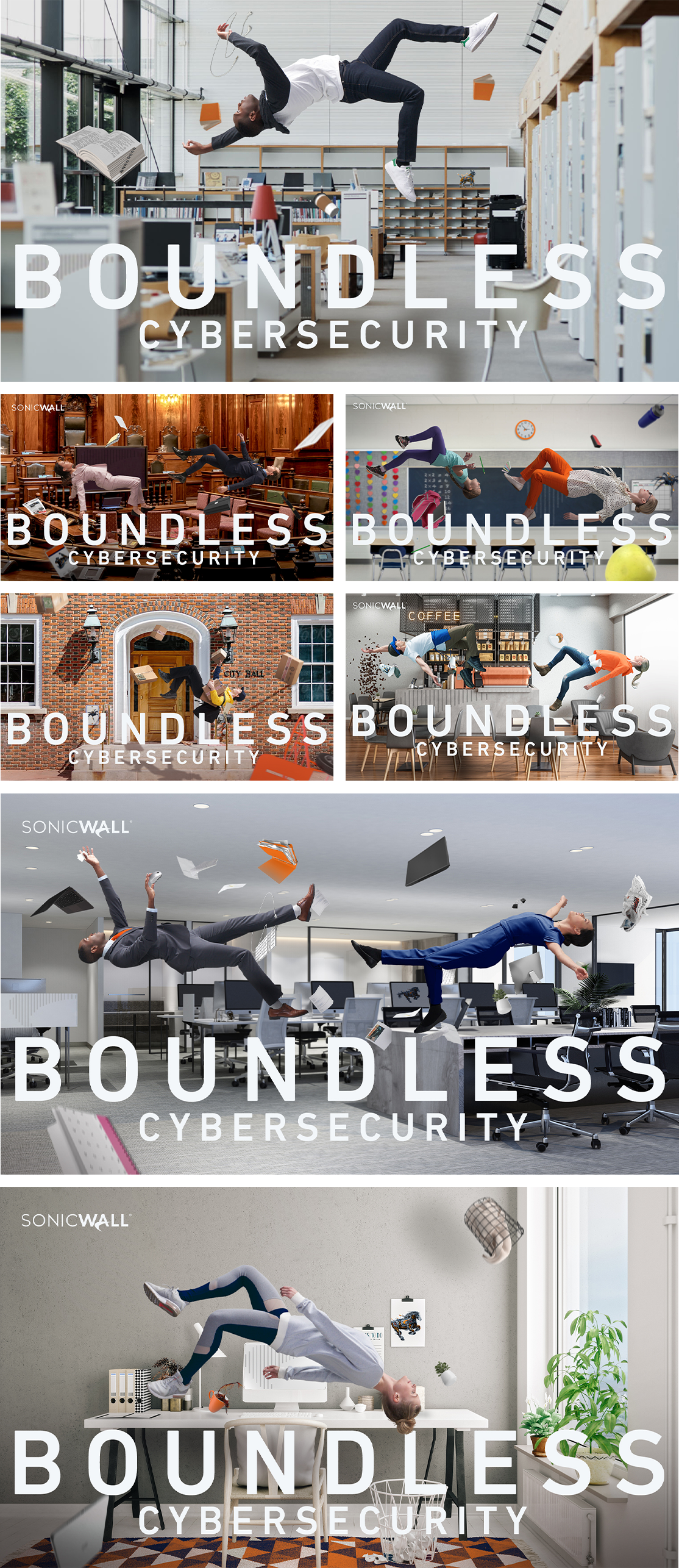 The campaign was a roaring success. So much so that it inspired a Boundless 2.0 campaign that elevated key art imagery to 3D video production to tell the evolving Boundless story. This time, the campaign focused on the end user's journey into a surrealist, anti-gravity state of mind. The campaign video spans a variety of industry applications, from higher education libraries to retail shops, but focuses on the perspectives of an SMB and remote employee. The narrative describes the current state of cybersecurity, being a sense of closed-off isolation to avoid the fear of cyber threats, but begs the question of 'what if?' The main characters are shown proceeding through their daily responsibilities (whether that be commuting into the office, or multi-tasking child care responsibilities at home) until interacting with SonicWall products on their given devices. As these users connect to SonicWall they experience the unconventional possibilities of cybersecurity; 'What if cybersecurity felt…free?' The characters are transitioned to a surrealist Boundless world, in which 3D video effects bring a state of gravity-free liberation from constraints of the past. The characters "break free" to realize a more secure, yet freer, future with SonicWall. 
To further compliment the Boundless 2.0 campaign video, Bluetext brought the story to life on the SonicWall website homepage and campaign landing page. Both of which feature 3D video in the hero zone to showcase Boundless Cybersecurity for both the remote and in-office workforce. Bluetext animators built a custom 3D environment for each character, which is showcased through 360 pan-around camera effects. Attention to detail was everything, from the outfits worn by the character to the interior decor with hints of the SonicWall brand elements. The characters themselves even parallax for hyper-realistic body motion. The rest of the pages were designed by the Bluetext website & UX designers to highlight the campaign's core messaging, featuring new products and industry-related use cases.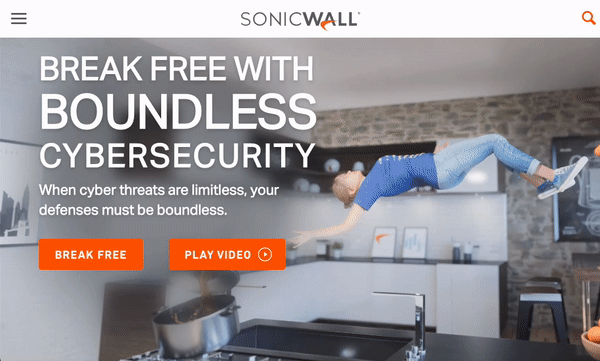 In an impressive feat of animation, website design, videography, and most of all creative brainpower, Bluetext accomplished its challenge. The Bluetext and SonicWall team combined forces to bring new energy and direction to the SonicWall Boundless Cybersecurity campaign. In two years the campaign has evolved to new heights, but just like SonicWall security, the potential is boundless. Stay tuned to see how the campaign further evolves in 2022, and contact us to see how we can develop a state-of-the-art campaign for you. 
If you can't measure it, you can't manage it. Whether you are looking to drive brand awareness, drive qualified leads, or polish up your brand, there is always a goal in mind when hiring a marketing agency. At Bluetext, the goal that rises to the top is M&A. Many companies come to us because they want to go public, be acquired, or be acquisitive in the next 18-24 months.
We have a strong track record of helping clients achieve an M&A goal. Within 24 months of a Bluetext engagement, 47 of our clients have entered into a financial transaction. So what's the secret? Unfortunately, there is no one size fits all recipe for a market-ready rebrand. However, Bluetext's strategic approach to messaging, branding, campaign & website design tailored to specific client goals has had proven success in highlighting a company's unique value to investors. Let's take a look at the last 12 months of mergers and acquisitions for our clients. 
JANUARY
Kicking off the new year with exciting news, Deloitte announced the acquisition of Bluetext client, R9B, a leading provider of advanced cyber threat hunting services and solutions. Following a PR engagement with Bluetext, R9B had earned a strong industry reputation and the attention of the leading global professional services giant. With the addition of R9B's business, Deloitte's Cyber Detect and Respond offering will continue to help clients gain a leading edge in cyber defense, integrate fragmented security toolsets, achieve efficiencies in security operations programs, accelerate response time to potential threats and provide data-driven threat insights.
FEBRUARY
The Bluetext team learned that long-time client, Perspecta, had been acquired by national security contractor Peraton in a deal worth $7.1 billion. This announcement followed a multi-year engagement with Bluetext that began with a merge of Vencore, and KeyPoint. These public sector businesses merged to form Perspecta, a government services provider with 14,000 employees and pro-forma revenues of $4.2 billion. The Perspecta team turned to Bluetext to develop a vibrant new brand and website that provided the flexibility and scalability needed to enter the market. The Perspecta brand proved to be an attractive investment to industry leader, Peraton. The combined company will create a government technology provider that delivers end-to-end capabilities in IT and mission support and serves as a strategic partner across a diverse array of U.S. government customers.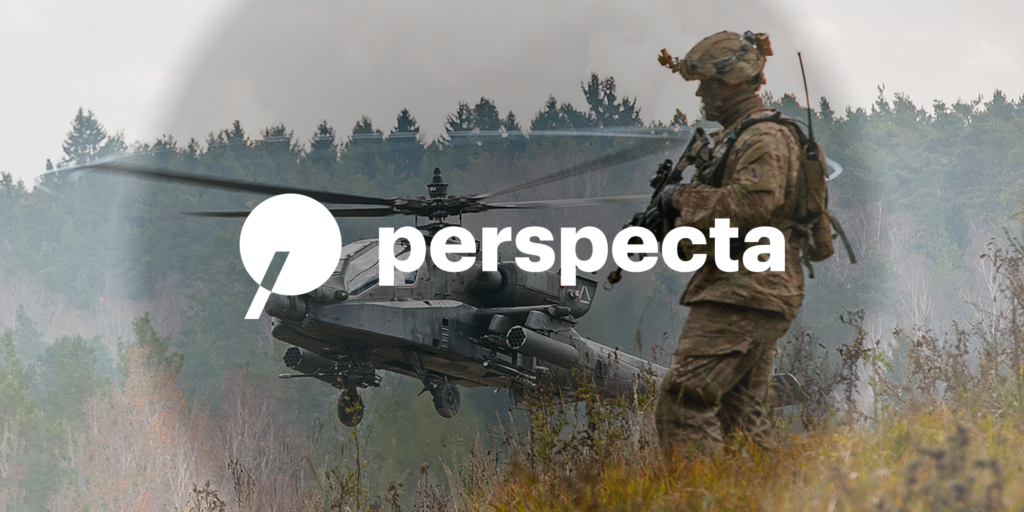 MARCH
Bluetext client Galois announced their spin-off company, MuseDev, had been acquired by supply chain management software leader Sonatype. The opportunity to pair Muse with Sonatype's Nexus platform will dramatically expand its market reach to developers and deliver huge improvements to source code quality. Like MuseDev, all of Galois' spin-outs focus on interesting and deep challenges in computer science, and Bluetext is excited to see what this company's future may hold.
APRIL
AMETEK, Inc. announced a completed acquisition of Abaco Systems, Inc., a former Bluetext client and a leading provider of mission-critical embedded computing systems. Prior to this recent acquisition, GE and Veritas Capital engaged Bluetext to develop a new name and brand. Thus, Abaco Systems was born and the Bluetext team worked around the clock to create a unique new brand in less than a month. The newly formed company and brand identity hit the ground running, and developed a reputation that caught the eye of AMETEK, Inc. David A. Zapico, AMETEK Chairman and CEO, shares "Abaco's market-leading computing and electronic solutions nicely complement our existing aerospace and defense businesses, expanding our positions across many attractive growth platforms."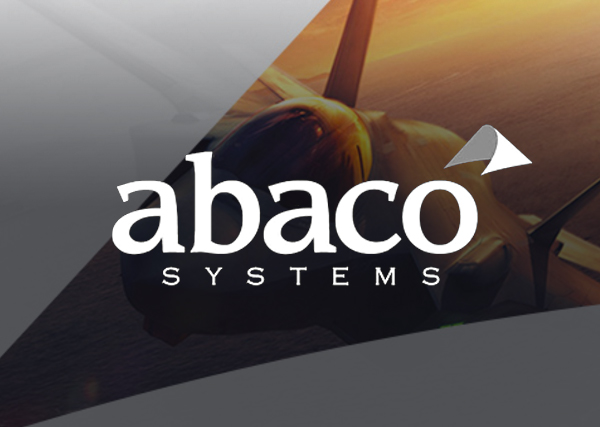 MAY 
Arlington Capital Partners announced a completed acquisition of Triumph Group, Inc.'s composites business. Arlington Capital engaged Bluetext for a new brand, messaging, and website to position the company as a leader in aerospace composites. Under the bold new name Qarbon Aerospace, or QA, stands for 'quality assured', representing the company's relentless pursuit of quality. Bluetext moved fast to create a brand that would make a lasting impression on the market. The logo showcases their commitment to quality, and nod to the industry through the shape of a plane that connects the QA within the logo. The new website included custom photography showing off Qarbon's core capabilities, as well as a virtual tour that lets users explore Qarbon's 1,650,000 ft² of state-of-the-art facilities. In a triumphant feat, the company went to market with a high caliber and professional image.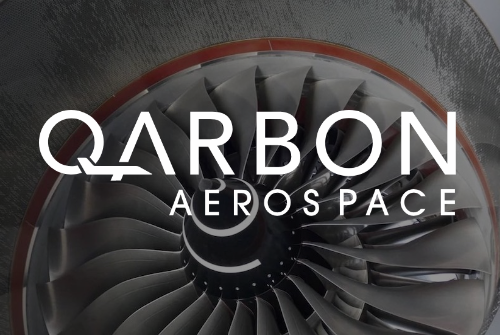 JUNE
Bluetext is pleased to announce the launch of Axient. The team at Axient came to us following a series of mergers and acquisitions for a new name, brand, and website. A rebranding announcement in June publicized the new company name, messaging and brand essence video with an interim landing page for the full website launch. A few months later, Bluetext launched the full Axient website, which united four prior companies' capabilities. Learn more about our work with Axient.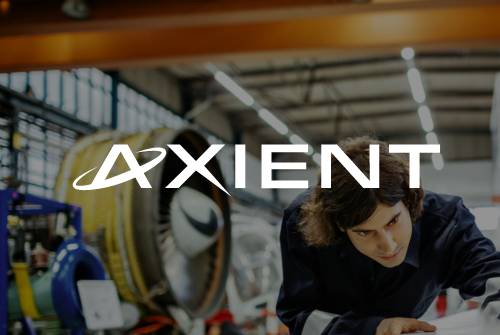 JULY
Where UX meets XM… In July, Qualtrics, the world's #1 Experience Management (XM) provider and creator of the XM category, announced the acquisition of Bluetext client, Clarabridge, the leader in omnichannel conversational analytics, in a stock transaction valued at $1.125 billion. In a previous engagement with Bluetext, Clarabridge sought out a new brand and website experience to match their sophisticated AI-powered platform. Bluetext created a digital manifestation of the Clarabridge brand to engage site users and explain the technological and analytical power behind the platform. Through sophisticated 3D animation work, the user experience came alive and communicated Clarabridge's value — to customers and investors alike!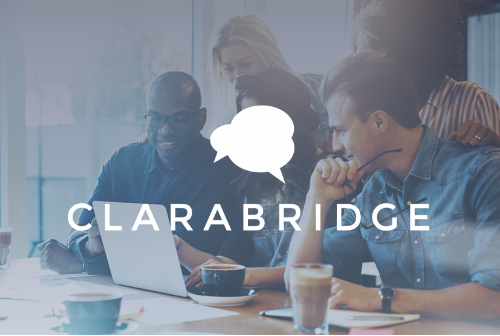 AUGUST
KBR, Inc. announced a definitive agreement with Arlington Capital Partners , a Washington, DC-based private equity firm, to acquire Centauri, LLC.  Bluetext developed and launched the Centauri brand, following Arlington Capital Partners' acquisition of three leading companies in the national security sector.  Looking to enter the market with a completely fresh start, the team turned to Bluetext to develop and launch a new unified brand from scratch. In less than 6 months, Bluetext launched the Centauri website with a cutting-edge look and feel that set them apart from the competition. The Centauri logo used a unique icon representing the stars that make up the Centauri constellation, to accentuate the new brand messaging "Brilliance when Great Minds Align". Their website incorporated all of the brand's new elements, with intentional design and user experience to prioritize recruitment and growth.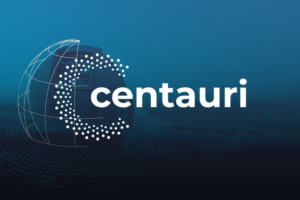 Bluetext client, SpaceIQ, announced a promising merger following strategic investments in the companies by global private equity firms Thoma Bravo and JMI Equity. SpaceIQ, a leading Integrated Workplace Management System (IWMS), space management, and employee experience provider, announced plans to combine forces with iOFFICE, an industry leader in work experience and asset management solutions. Together, the combined organization will address a rapidly growing market opportunity through the most complete offering of smart platforms for managing corporate real estate, physical assets, and workplace experience. Prior to this investment, Bluetext worked with SpaceIQ to launch a powerful new website that solidified a merger of three brands. The fully responsive and intuitive site was designed to showcase their breadth of offerings, multiple product lines and a united company mission. The new site ensured the three legacy brands' relevant products were clearly identifiable, yet balanced by cohesive branding and streamlined user journey.

SEPTEMBER 
This September, Panasonic announced the completed acquisition of Bluetext client, Blue Yonder, the leading end-to-end, digital fulfillment platform provider. This transaction, valued at $8.5 billion, intended to accelerate Panasonic's and Blue Yonder's shared vision for an Autonomous Supply Chain™. Months prior to this acquisition, Bluetext worked with BlueYonder to update their website to match the constantly evolving nature of their business. In the midst of a rebrand, Blue Yonder sought out Bluetext to help transform its brand in the digital space. In a feat of innovation and animation, the new website illustrated Blue Yonder's new brand and potential investment value to all users.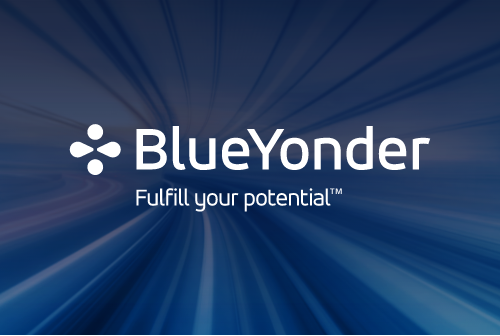 NOVEMBER
Clearlake Capital announced the purchase of Bluetext client, Quest Software, for a reported $5.4B. Prior to this acquisition, Quest came to Bluetext looking for help in repositioning them in the market with new messaging and revamped corporate visual identity. After an extensive research process, Bluetext developed Quest's new corporate positioning, and new tagline, "Where Next Meets Now" to represent how Quest can help you conquer your next challenge with confidence. New messaging complemented by a refreshed visual identity and website helped achieve a more modern, and approachable corporate visual identity. Shortly after this engagement, they were approached by Clearlake Capital with investment interest, and ultimate acquisition.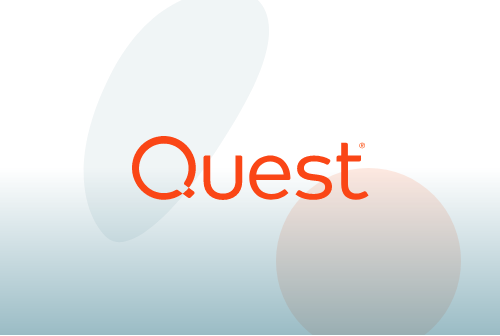 DECEMBER
Closing out the year on a high note, and celebrating 38 times now, a Bluetext client has been acquired or has announced a public offering following an engagement with us! Just days ago, Bluetext client, BigBear.ai, a leading provider of artificial intelligence ("AI"), machine learning, cloud-based big data analytics, and cyber engineering solutions, and GigCapital4, Inc, a Private-to-Public Equity (PPE)TM entity, announced the completion of their business combination. This big news coincides with BigBear.ai's debut as a publicly-traded company. Commencing trading on the NYSE on December 8, 2021, under the new ticker symbols "BBAI" and "BBAI.WS," this transaction values BigBear.ai at a $1.378 billion pro forma enterprise value. 
What a year 2021 has been for Bluetext client success! Stay tuned to see what 2022 holds. And if your company is looking for a new brand or website in the new year, contact us to learn more. As the last 12 months have shown, repositioning yourself in the market can lead to major opportunities.  
Just like you can't judge a book by its cover, you can't trust a search by your top results. But how is that so? It contradicts all we believe to know about search engines, and cracks the inherent trust users put into "Googling it." The truth is, even the most tech-savvy digital marketers don't know the exact rhyme and reason behind Google's search algorithms. So, what do search engine marketers know? It is widely known and confirmed that keywords and a handful of other core factors are being prioritized by crawlers in organic search rankings. We know the golden rule is relevancy, and various content and technical signals determine a relevant match to a user's keyword search and top-rated results. But recent news has revealed you can't take everything for face value, as even the tech giant itself is susceptible to hacking campaigns. 
The latest trend in malware has been termed SEO poisoning, or "search poisoning". This attack method relies on optimizing websites using 'black hat' SEO techniques to rank higher in Google search results. These 'black hat' optimized websites are in fact malicious, but due to a high SERP ranking deceive victims into believing these sites are legitimate and clicked by visitors looking for specific keywords.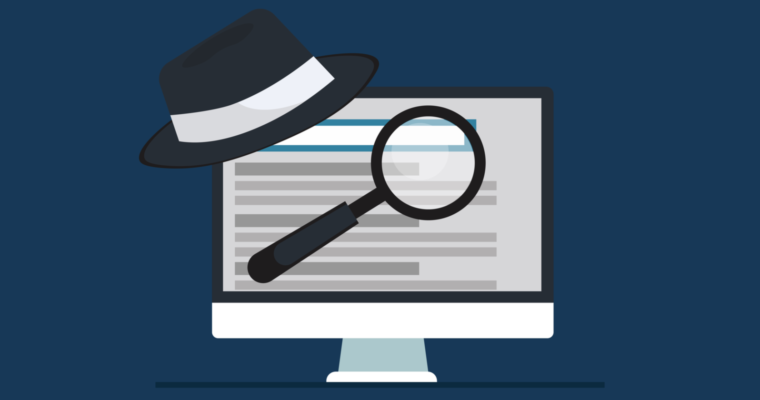 SEO for Ransomware 
According to the findings of the Menlo Security team, SEO poisoning cases are on the rise. Notorious ransomware groups, SolarMakers and REVil, are thought to be attributed to some recent attacks. Their campaigns used SEO poisoning to serve malicious payloads to their keyword-seeking targets. After optimizing sites with keywords that cover over 2,000 unique search terms, the sites appear top in a user's search results page (SERP). These sites appear in search results as PDFs, and when visited, prompt a user to download the document.
When a user clicks the download button, they are redirected through a series of websites that ultimately drop a malicious payload. The threat actors use these redirects to prevent their sites from being detected and removed from Google search results for malicious content.
In the two most notable campaigns, Gootloader and SolarMarket, the actors didn't create their own sites but instead hacked legitimate WordPress sites with strong Google search rankings. How? By abusing an undisclosed flaw in the 'Formidable Forms' WordPress plugin, which the hackers used to upload malicious PDFs. B2B websites were the most heavily targeted, as they are known to naturally host a large library of downloadable PDF resources.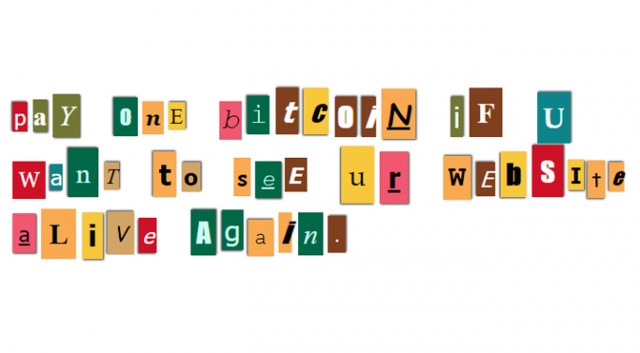 So What Does This Mean? 
For users, do your due diligence. Not all is as it appears online, even on trusted sites like Google. Exercise caution, keep up with your antivirus programs and monitor for suspicious links or potential phishing scams. A cybersecurity hack could result in breached sensitive data or require a ransomware payout.
For businesses, beware. Hackers have learned targeting high-value companies can yield much higher payouts (millions compared to the measly hundreds in consumer ransoms), especially if there is a high likelihood their attack will affect many users. Maintaining a healthy website entails regularly updating plug-ins, installing preventative security measures, and conducting frequent tests.
Does your website need a check-up? Or perhaps a new fitness regime to keep website health goals on track? Contact Bluetext to learn how our website development, optimization, and maintenance services could cure your security concerns.
Google Search is known for consistent updates and feature releases but is often done in a beta-testing form. What does this mean exactly? Essentially, these new features will undergo A/B testing where only a small subset of users will experience this feature, while the majority of the user base will notice no change to the user experience.  
Google's newest feature to be unleashed for user evaluation is featured snippets. This updated design interface will display across the full width of a user's viewport. While traditionally search results span across only two-thirds of the screen, cutting off at the end of the Search bar, this format frees right screen real estate for Google business, location results, and advertisements.
How Do I Get A Featured Snippet? 
Unfortunately, featured snippets can't be acquired by any amount of search engine marketing budget. Featured snippets are based on Google search results or SERP. Google's automated systems determine whether a page would make a good featured snippet to highlight for a specific search request. A featured snippet will display the result description above the webpage link, rather than below like all other results. Google crawlers will implement this display format if they believe the page will help users easily discover what they're seeking, either from the description about the page or by full webpage content when they click on the link. These features are especially prominent on mobile or voice searches, both methods rapidly growing in popularity. 
So, What's the Verdict? 
The reviews are mixed on these new full-width features. Below, Bluetext has explored the pros and cons users have pointed out. 
Cons:
Some users were off-put by the 'massive' span of text, feeling that this layout overtakes the screen and seems off balance with all other content aligned to crop at the search bar. Naturally, any change in the layout we have all grown accustomed to will seem awkward at first. However, the wider format is encroaching on the right panel where the Google My Business and local listing results typically display. This could consequently push key information (Google images, address, hours, reviews, contact links, and more) that users expect and inevitably demand when conducting a search.  
Pros: 
As digital marketers, Bluetext pointed out some advantages of the 'massive' display. First, the featured object is much more prominent and attention-grabbing. By definition, featured snippets take a differentiated view (description displaying above link rather than below), making it a high achievement for organic search. The wider, full-screen takeover intensifies the distinction from other websites and increases the likelihood of a user clicking on a page.  
It's unknown if and when these featured snippet updates will be unveiled to the Google user base as a whole, but take notice next time you conduct a search to see if you see a change. 
If you're ready to ramp up your organic search strategy in hopes of becoming a featured snippet, contact Bluetext to see how we may be able to uplevel your strategy. 
Web designers are constantly looking for new ways to keep the attention of their users. An innovative way to do so is through what is referred to as "hidden interactions." These subtle website design elements allow users to click or hover, revealing additional content or micro animations. In an effort to keep interactions simple and easy, here are Bluetext's tips and resources to enhance a user's experience on your website.   
What are Hidden Interactions? 
Hidden interactions open up a world of possibilities online. When implemented correctly, they empower users to uncover additional visuals, animations, actions, or content. A simple hover, mouse movement, click, or swipe can initiate a pleasant, yet unexpected, feature to your webpage. Some discrete interactions have become so common that users begin to consider them second nature. For instance, when you need to delete an email on your phone, what is the first step you do? Swipe right and it moves to trash. But notice, there is no explicit instruction to direct that action. As users, we have just become accustomed to these implied functionalities. These subtle features take place across a number of digital platforms, from desktops to mobile apps. These animations can determine how fondly users will remember their experience on your site and lead to increased conversions and sales. 
When to Use Them? 
When deciding where to implement micro-animations, first put yourself in the user's shoes. It is important to then consider the function of the animation and how it enhances the user experience. While your hidden interaction should be somewhat intuitive, it's important to recognize that not every user may uncover these hidden gems. Pivotal points and calls to action should continue to use traditional placements, but interesting "nice to know" or animations can be reserved for these interactive elements. 
Finding a creative way to entertain your audience is a way to gain a competitive edge and ensure your webpage is as memorable as possible. Users are going to associate a positive experience with your brand, and a spark of joy can set the foundation for a long-lasting emotional connection. 
Where to Find Hidden Interactions
GitHub, for example, uses animation and interactive hidden elements in their hero zone. The spokes on the globe animate as the user enters the site, but if one were to click and move the cursor the globe pivots. The core animation, which conveys connections between the global reach of GitHub users, still plays but the user is empowered to pivot the globe to their desired location.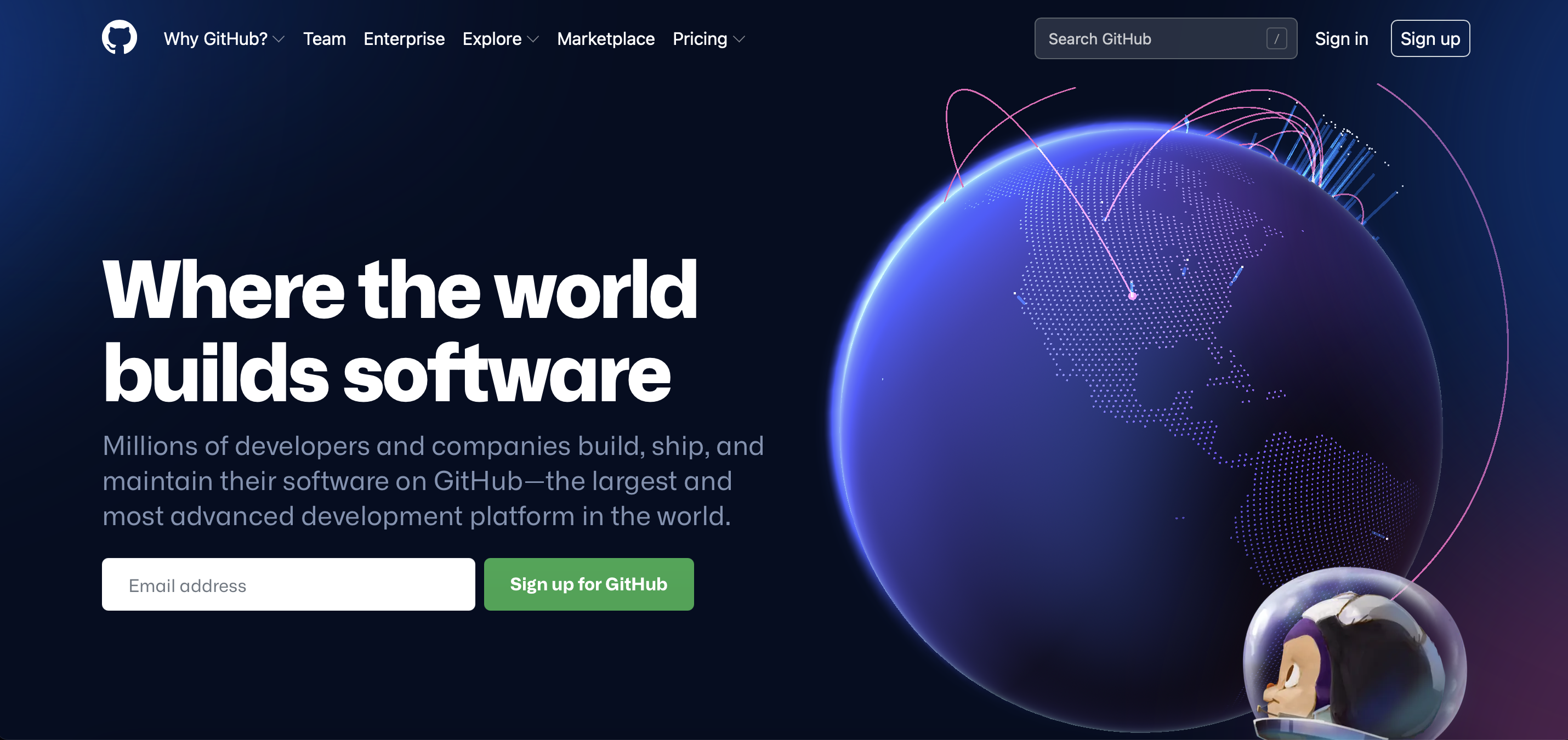 Another great example is Pitch, which has multiple elements on their homepage that parallax to match the user's on mouseover. Other components play videos or change visuals on hover, adding a nice little nudge to users considering clicking on different calls to action. 
Bluetext client, SonicWall, has implemented hidden interactions on their homepage. As the user's mouse hovers over the hero scene, the foreground floating objects subtly shift to mirror mouse movement. The beauty of this "hidden" interaction is that every user must naturally mouse over the hero zone to interact with any content on the homepage. Therefore, every user will get to experience this hidden "easter egg" animation.  
In an age when users are faced with hundreds of websites to peruse per day, the challenge of standing out is getting steeper and steeper. Implementing subtle interactive elements and micro animations can significantly enhance the user experience and leave your audience with a positive impression of your brand. Interest, attention, and delight create a holy trinity of website user experience and will set brands that implement ahead of the pack. Be sure to contact Bluetext to learn more about how our design team can help you enhance any website with hidden interactions.