Website Design
The new brand is boldly applied throughout the new website design, from seamless transitions leveraging the branded spikes, to the custom Lady Liberty animation seen as the hero-zone backgrounds on some key landing pages. Between the slick, best-in-practice, responsive UX design and the consistent branding applied, the new website is intuitive, memorable, and leaves you wanting to Fund your Future with Libertas.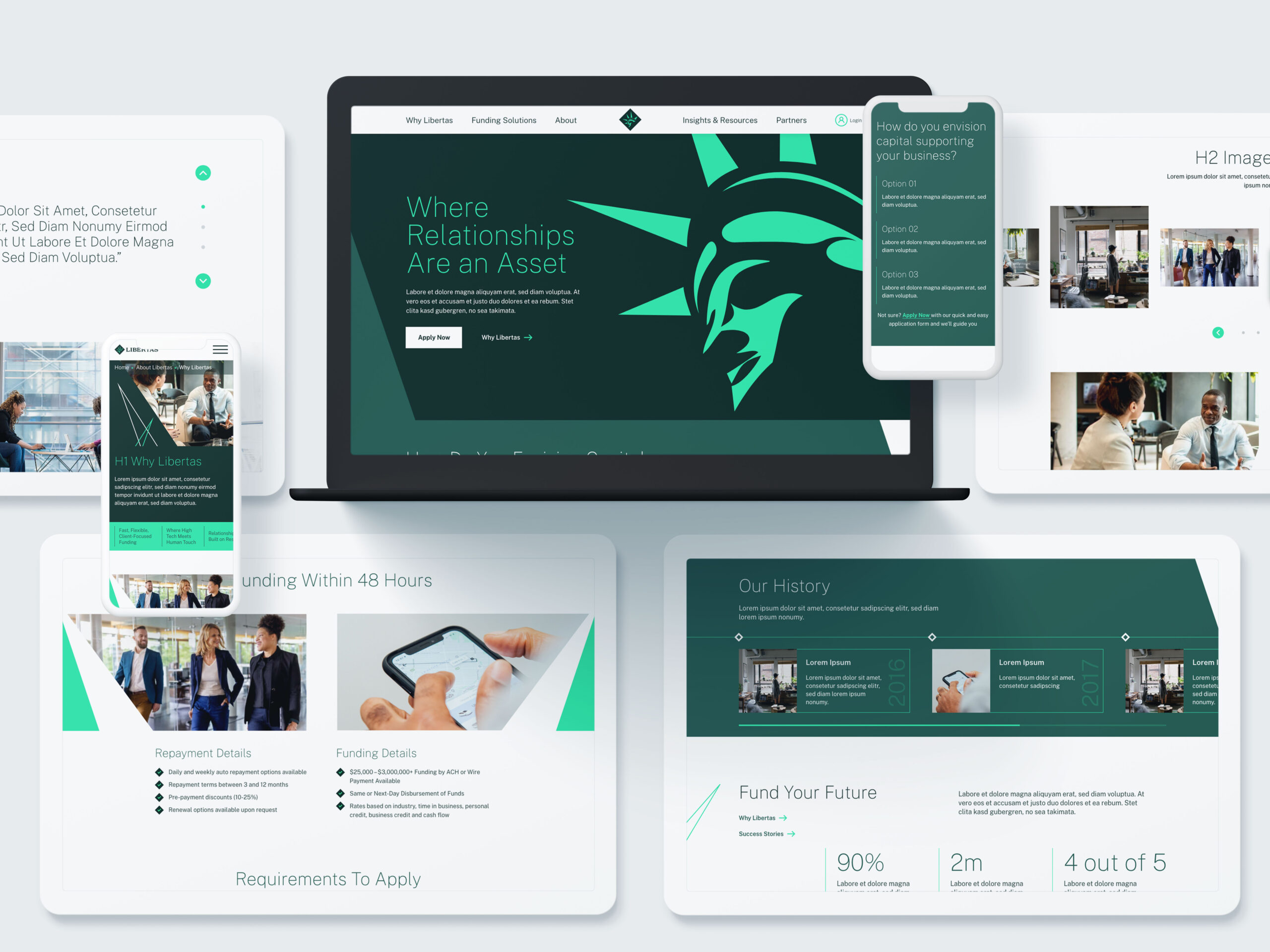 With Libertas and Funding for All
A verticalized go-to-market campaign to convey the endless opportunities with Libertas funding your business.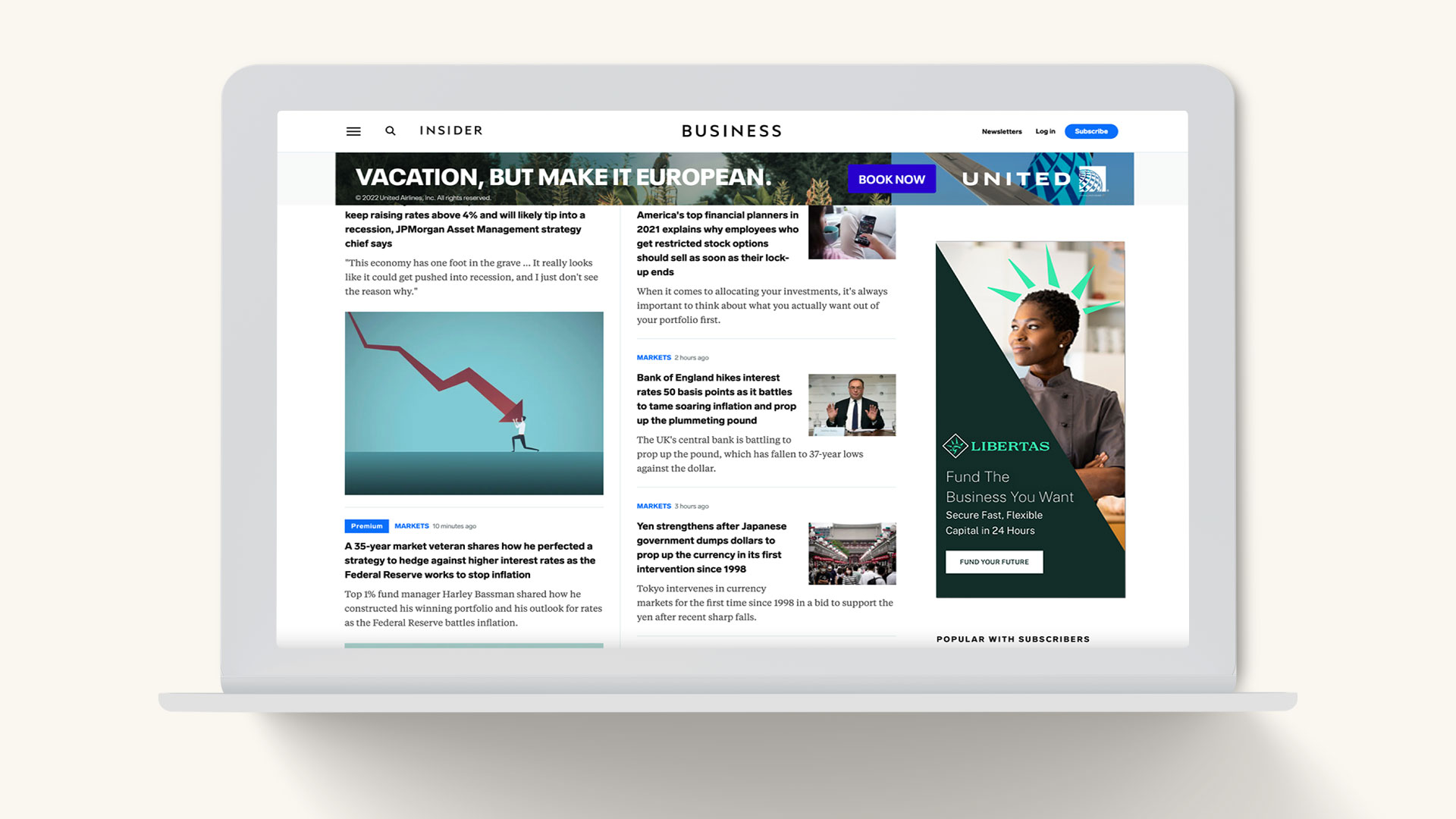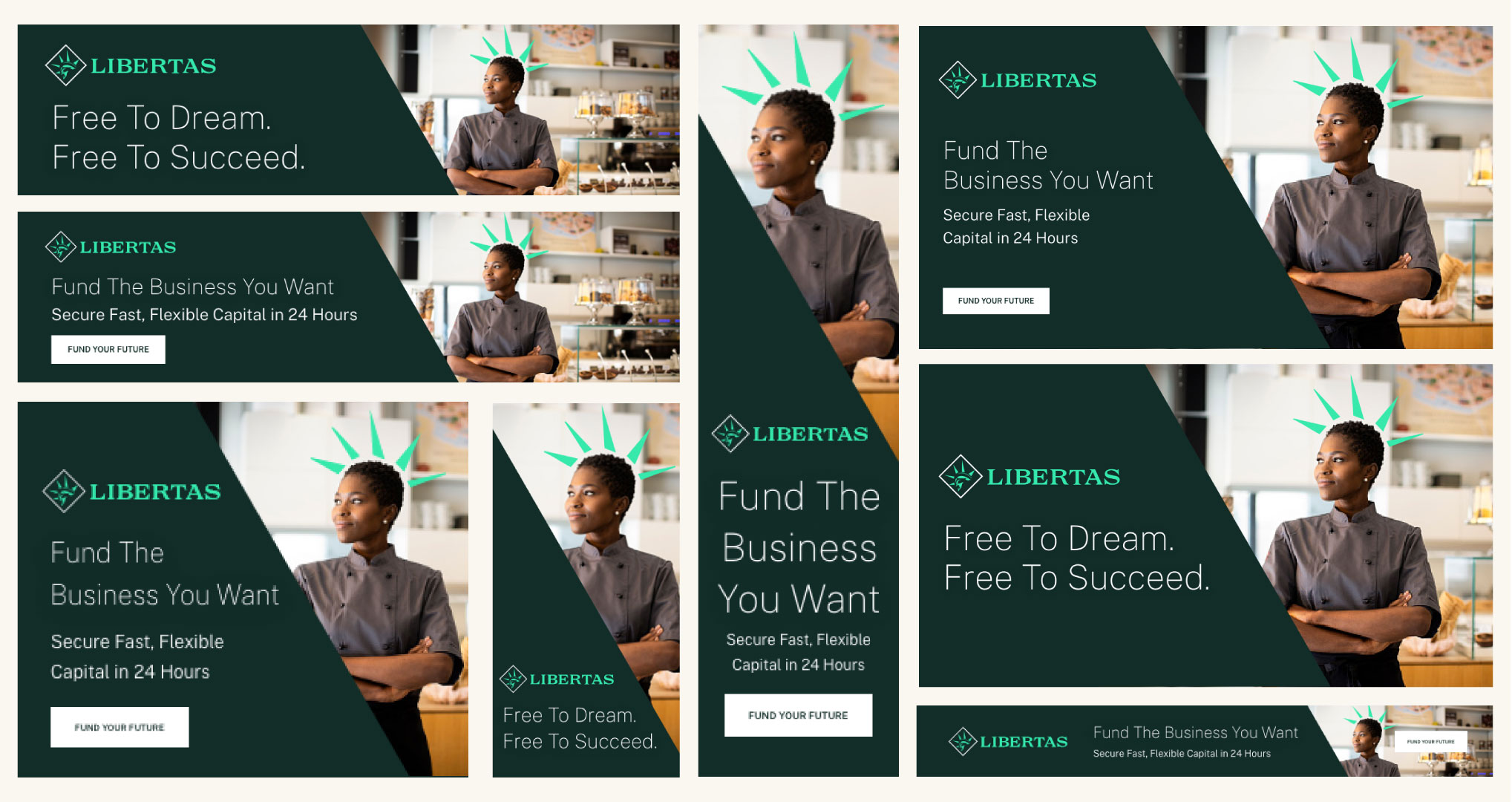 Brand & Collateral
The founder had a clear vision and passion for what the Libertas brand should represent: the freedom to grow and thrive with flexible access to capital at the speed of business. Just as the Statue of Liberty represents freedom, opportunity, prosperity, and the American Dream, Libertas enables business funding dreams. To best convey this narrative, Bluetext created a custom-drawn Lady Liberty face and crown as the new logo and brand element. The elegant thin triangles seen throughout the brand system, pull from the shapes of the spikes from the Lady Liberty crown in the logo.