Sourcefire, one of the world's leading security software enterprises, enlisted Bluetext to help it address numerous marketing and positioning challenges as it delivered a new generation of solutions in a crowded and competitive market. Our first task was to gather insights through a comprehensive global brand experience audit of how its brand is used and deployed, including a thorough market analysis. From that discovery process we were able to anticipate near- and long-term needs for the company. These insights allowed us to design a new corporate visual identity system and digital platform that would represent Sourcefire's current and emerging brand.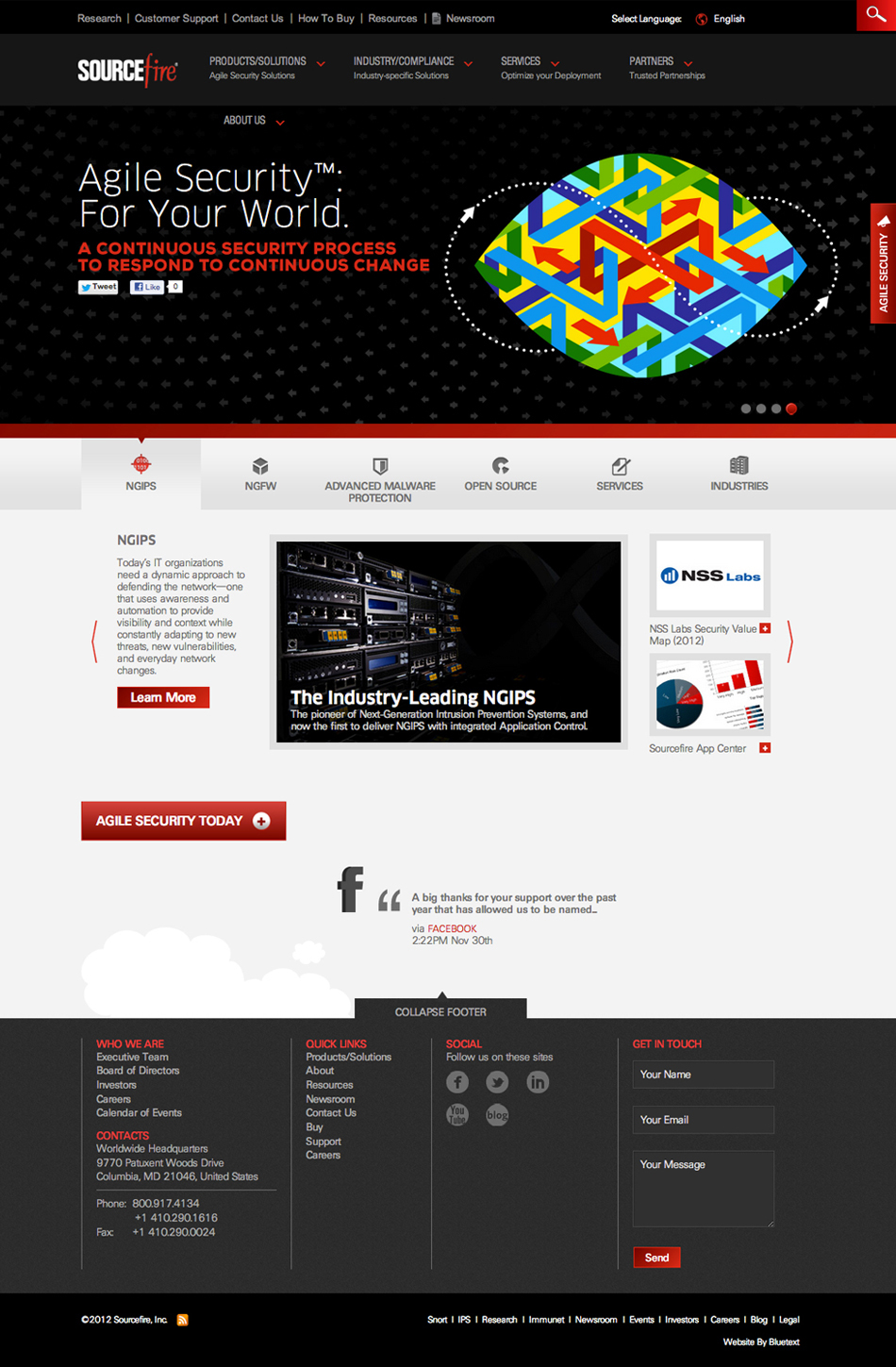 Challenge
The Sourcefire corporate marketing team faced a number of challenges and opportunities as it headed into its next phase of growth. Many of these, such as brand control and identity consistency, were simply the result of the brand's successful growth and rapid expansion. Others were tied to ever-changing and advancing technologies, and the effect these were having on the evolution of the overall cyber security marketplace as well as the impact on end-user wants, needs and behaviors.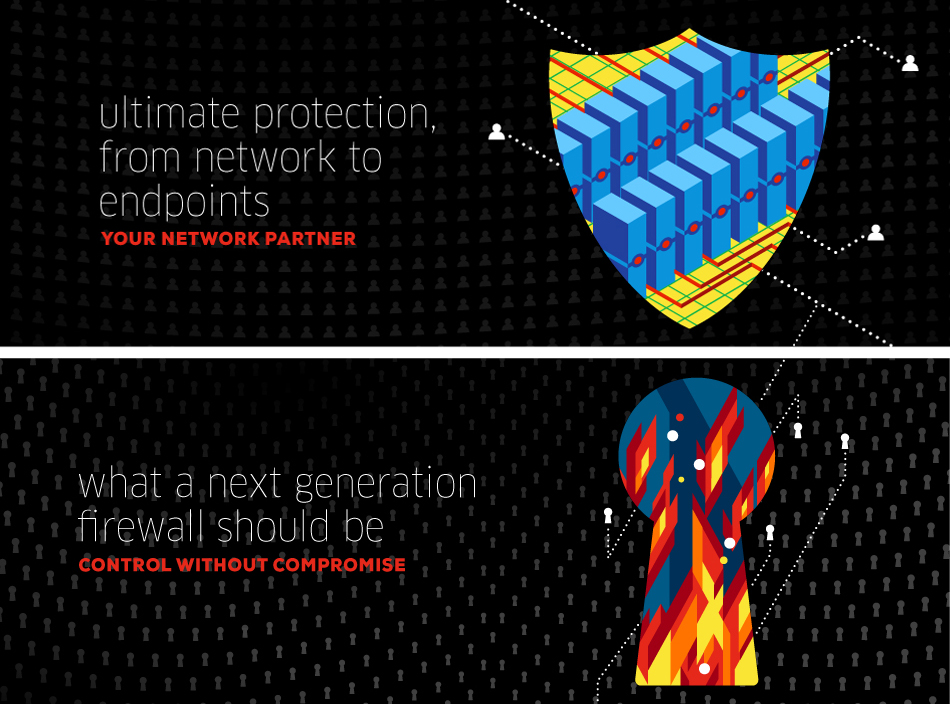 Solutions
Bluetext's first task was to conduct a comprehensive global audit of how the Sourcefire brand was being used and deployed, including the types of branding situations it faced in the market and its anticipated future needs. This analysis ultimately led to practical, real-world recommendations that would apply to the identity system we would develop.
Bluetext designed a series of illustrations consistent with a new brand attitude architecture we designed. The four dimension illustration series was used throughout hundreds of assets for Sourcefire with both a white base and black base design system, following research that the black and white option would be advantageous for Sourcefire marketing.
Finally, to complete the comprehensive new design system, Bluetext developed a comprehensive digital strategy spanning a responsive user experience design system, an enhanced Drupal content management system, partner and resource portals, and comprehensive brand identity guidelines building on the knowledge acquired from the brand audit. This tool set not only enables Sourcefire to effectively manage its brand consistently among internal stakeholders and external partners, but also serves as a touchstone, continually reminding all audiences of the brand's strategic intent.
Results
Cisco acquired Sourcefire for $2.7 billion within one year of the completion of this engagement. By any measure, that would be considered a pretty good result.