As of late, communications have been drastically changing, and companies have had to adapt quickly and swiftly to accommodate the current COVID-19 environment. It is a new and unprecedented scenario, forcing flexibility and fast thinking to all aspects of the business. As work-from-home policies and entirely virtual communications surge, recruitment strategies have been greatly impacted. How a company reacts to this digital shift and adapts various business models is crucial to future success following the return to normalcy.
Improving Remote Recruiting & On-Boarding
Learning how to better recruit and virtually onboard, not only during COVID-19 but throughout a company's entire lifespan, is essential. It demonstrates your company's ability to stay flexible, proactive, and conform to different comfort levels.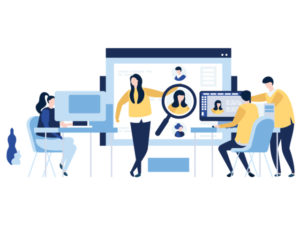 Have a Convincing & Personalized Careers Page
Virtual recruiting isn't a novel idea. Companies have been trying to actively attract new talent online for years. However, in order to get a great pool of new hires, you need one thing: an outstanding career section on your website. Your career section is the portal for all potential new employees to investigate your company, culture, benefits, growth opportunities, and what you are all about. This is your first impression to prospective employees, who are most likely browsing opportunities at multiple companies! The main mission of a career section is to make the biggest impact in the shortest amount of time. How do you do this? With the proper targeting.
Proper targeting isn't all about spending large sums of money on paid media. It's important to utilize your current resources and current employees to create a lasting campaign. Centauri, a technology-driven company providing high-end, creative software and engineering solutions to critical national security missions, came to Bluetext wanting a recruitment-focused campaign. Looking at the diversity in the age, specialty, race, gender and backgrounds of current employees, Bluetext created a range of different personas. Backtracking to Marketing 101, persona creation is a critical step in marketing to the right audience. It's crucial to know a user's specific goals, interests, and motivations. For example, a young college graduate student will have different goals versus an experienced middle-aged military veteran. By creating personas, potential employees are able to connect more with someone that closely resembles them. For proper targeting, personalization is key. The career section should play into all personas, create hyper-specific content and show the user relevant jobs pertaining to them.  Sound like a lot of legwork? Digital marketing agencies, such as Bluetext, are experienced and proficient in persona creation and targeting strategies.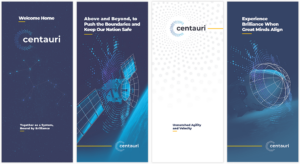 Leverage Alumni Networks 
Another great way to better recruit qualified candidates is to create an Alumni Network. This can take many forms, with the most popular being an informal social media group harnessing Facebook or Linkedin). This creates a space for alumni to connect with others, share thoughts, and best of all, provide valuable leads. Not only are you getting free referral lead generation, you nurture an excellent relationship with the company even after the employee has left. It creates brand ambassadors who are constantly promoting your company in a positive light, possible future business partners, and topnotch re-hires. 
Institute a Welcoming Virtual Onboarding Process
While virtual recruiting was surging in popularity even before COVID-19, virtual onboarding is relatively new. Companies like Amazon have already begun to virtually onboard thousands of new hires to keep up with higher demands. The biggest concern for most employers is exactly how to bring a newly-hired employee into the company and properly integrate them. 
Onboarding is the first time a new employee gets a true first impression of the company in action. Maybe new hires came into the office to interview, but this is the real introduction to the nit and grit of day to day tasks. The first day typically involves numerous face-to-face meetings and handshakes–both no longer possible amidst the COVID pandemic. When virtually onboarding, It's important to utilize scheduling software, internal communication platforms, and video conferencing tools in order to keep the initial introductory phase as personal, engaged, and genuine as possible. This is especially important for one-on-one meetings with direct managers. 


Being able to leverage current new-hire learning processes virtually is a huge focus as well in the current environment. Do your new hires get a "Welcome Binder?" Replace that with a consolidated folder filled with the online version. Do you typically run through various Powerpoints with your new hires? Think about translating those into short, educational shared videos. Are there various informational sessions for new hires? Leverage video conferencing and screen sharing tools. Translating your in-person process to online can be done by almost anyone. In fact, the more people involved the better! Have multiple employees help create onboarding videos so that new hires get introduced to a wider breadth of the company.
The main goal of your virtual onboarding should be to make the new hire feel comfortable. Make sure to over-communicate and offer assistance as much as needed. Be sure they are understanding expectations laid out and asking questions when they feel confused. Make sure they get proper introductions, are included in virtual activities, and let them truly shine.
Virtual recruiting and onboarding are of utmost importance right now, but companies will benefit by taking advantage of these now and implementing these processes for all future recruiting and onboarding processes and the industry shifts. At Bluetext, there is no limit to the amount of success we can help you achieve. To learn more about our processes and to see our work, check out our case studies.