Mergers and acquisitions occur every day, but are they setting their companies up for success? One of the challenges with M&As is ensuring your company's values remain clear in your brand's image. Customers need to be assured that their service won't change, but rather improve. Bluetext, as a full-service marketing agency, has a proven track record of helping companies navigate complicated integrations while increasing their overall value. 
So your company went through an acquisition, why should you rebrand?
In any acquisition, companies are left with the challenge of combining two or more entities with different brand values. While acquisitions often enable companies to expand or improve their service, customers will inevitably remain skeptical until they see their trusted service remains up to par. Bluetext has the acquisition marketing knowledge to guide your company through a successful acquisition. By focusing on marketing from the start of your acquisition, you can seamlessly align previous companies' brand values to a new, better than ever entity. 
After the private equity firm GTCR acquired Sage Payments, they came to Bluetext to re-design and launch Paya, their joint venture. The initial launch was slated to create a simpler payment system for users but left much to be desired by their parent brand. Bluetext helped create a new corporate Visual Identity (CVI) that conveyed the essence of partnership. We conducted a logo study to find a logo that would convey the user-friendly nature of Paya while establishing it as a payment company. Additionally, by utilizing a dual-journey hero, we were able to satisfy two different customer needs while providing a unified site experience. Learn more about Bluetext's brand development agency work in our Hall of Fame.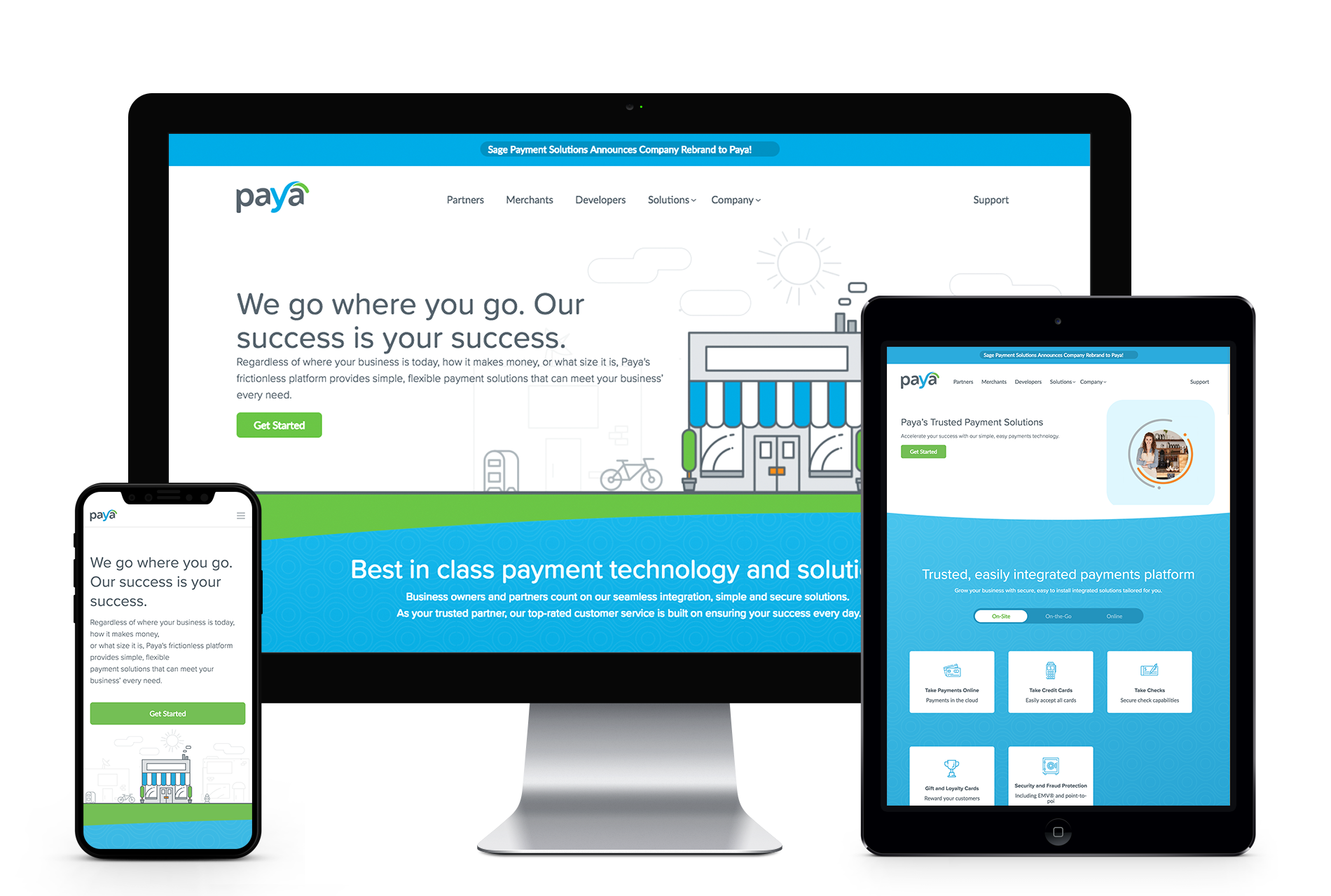 When Integrity Applications Incorporated was acquired by Arlington Capital Partners, they came to Bluetext as a trusted brand marketing agency to help launch their unified brand, Centauri. Opting for an approachable logo, we designed a custom lowercase typeface for Centauri that evokes a modern feel, complemented by a logo based on the Centauri constellation. Combining these visual elements helps establish Centauri as a trusted security company. To ensure all of this was successfully received by their customers, we launched a go-to-market campaign that encompassed PR, digital advertising, and social media.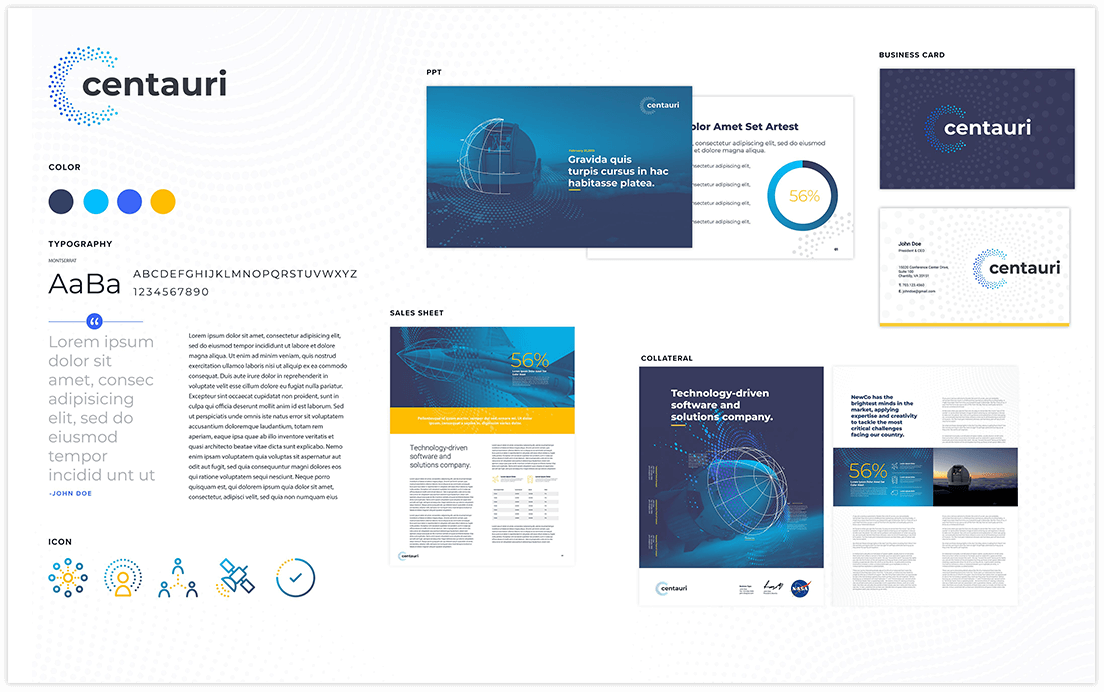 How will new branding affect your business?
As with any change, it's important to manage expectations. With our help, we can create a strategic plan to proactively reach out to your customers and explain any management changes at the brand launch. Set your customers' minds at ease by letting them know what to expect from the merger. Energize your employees with the promise of the new brand, with everything from new corporate messaging to branded collateral. Geared with all the right communications tools, they can feel confident reaching out to customers and stakeholders on how the merger can benefit them. Beyond setting expectations, your new branding can build a stronger relationship with your customers. Kristopher Jones highlights the importance of leveraging your branding to connect with your customers on a more human level. 
At the end of the day, change is tough — but necessary. To navigate a merger or acquisition successfully, partner with a digital branding agency that can guide you and execute your branding plan from day 1 through completion. If you want to minimize the growing pains and maximize the end results, get in touch with us to help develop your acquisition marketing strategy.