A common question we get from new Public Relations clients and prospects at Bluetext is ultimately the most important one: how do you measure results? Organizations, understandably, seek the same depth and breadth of metrics for public relations that they can achieve with their ad spend, SEO, and other lead generation activities.
If you go back several years, the metrics query is one that would trigger beads of sweat to stream down the foreheads of PR professionals across the world. Why? Because the way marketers want to measure (activity spend — sales) doesn't always fit neatly with how public relations works. 
If a B2B, B2G, and B2C technology firm decision-maker reads an article referencing your company and then three weeks later decides to visit your website or reach out to a sales contact, it is very difficult to track that back to the initial PR hit as you would if the lead clicks on a digital ad or trackable piece of content. Top of funnel PR to build brand awareness and leads also holds significant value (clients won't buy your services if they don't know who you are and what you do), but again these are not always activities that will result in a prospect immediately rushing to your website or sales team. 
The good news is that PR measurement tools have become increasingly sophisticated, which empowers forward-looking agencies to make leaps in using innovative technologies and approaches to demonstrate how PR spend connects to tangible results such as leads, sales, increased brand awareness, and growth. The days of relying on archaic and misguided measures such as the number of media hits (with no regard for their quality or impact), Ad Equivalency Value (AEV), or website impressions are long gone, and businesses should demand more from their agencies. 
If your brand is thinking about better ways to measure PR internally or through an agency relationship, there are promising new tools and metrics to consider.  
Traditional PR Metrics Are Not Enough
When showing clients coverage volume, PR agencies often also highlight an outlet's impressions, or unique visitors per month (UVPM), to emphasize the impact of a coverage placement. The more prominent the media outlet, the higher the impression count. While interview opportunities and coverage placements are tangible results that can be counted and used as a benchmark for internal success, the value of impressions has always been difficult to articulate to clients.
UVPM tracks an outlet's audience size. It offers a number of potential individuals that may read or watch the story, but cannot drill down to the specific total. Those impressions numbers also cannot determine how a media placement directly impacts a company's business goals, audience reach, or brand sentiment.
With the need for more robust reporting metrics that go beyond the total number of coverage hits, an outlet's circulation, and AEV, agencies are increasingly turning to newer metrics such as referral traffic, social media conversation monitoring, and, even more recently, Share of Voice and Power of Voice.

Expand Your PR Measurement Horizons
"Public Relations" is a broad umbrella term that can mean different things to different organizations – which complicates measurement. Maybe your objective is to elevate your brand to page 1 on Google Organic Search results through earned media coverage to capture more high-quality prospects. It might be to increase mindshare through thought leadership around key practice areas or market categories. More likely, you have multiple objectives that need to be tracked.
One way to measure this is through referral traffic. Having links in story placements that directly feed readers back to an organization's website can help generate increased site traffic. Social media-driven traffic is an additional way to track website visitors from social channels so it is important to ensure you can measure and track social media conversations and activity as well. 
Over the past few years, Share of Voice (SOV) has been a core metric used by PR agencies and in-house communications teams. Search Engine Journal has a tidy roundup of how SOV works and why it is worth measuring. In a nutshell, Share of Voice measures an organization's "share" of the media conversation compared to competitors. For example, an Endpoint Detection & Response (EDR) cybersecurity vendor that is frustrated after being left out of key articles it knows customers and prospects read, and which features its competitors, would want to increase its Share of Voice in these articles. If that vendor engages with a new Tech PR agency or continues with its existing firm, it may want to track growth in Share of Voice over time as a way to measure PR results. 
In the end, the strongest metric tools combine social monitoring, audience insights, and traditional volume measurements to provide the most complete portrait of coverage in the media, which is why a growing number of Tech PR agencies and professionals are evaluating Power of Voice.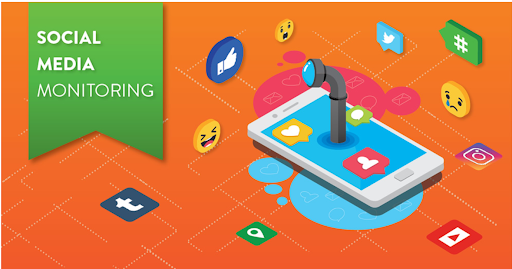 The Sum of All Parts: Power of Voice 
Power of Voice differs from traditional reporting measures as it holistically accounts for both the quantity and quality of coverage hits. This new technology combines an article's tone, sentiment, relevance, and social amplification into a single competitive metric.
Through Power of Voice, PR professionals also can more easily identify which reporters would most align with their pitch and storyline, eliminating hours of cultivating expansive media lists. 
Most importantly, Power of Voice enables agencies to track brand sentiment over time to garner a better understanding of how a specific organization's perception changed relative to a specific event. This creates a meaningful visual of how a press release, media placement, or contributed byline directly impacted the client's company.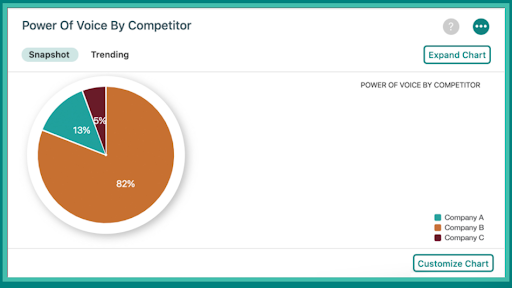 Don't Be Afraid to Try Different Reporting Tools
B2B, B2G, and B2C technology firms are right to seek deeper and more meaningful metrics to evaluate their PR spend. If your organization is evaluating Tech PR agencies – or simply seeking more from your existing agency – ask about the tools and methods they use to measure PR results.
Ultimately, effective PR measurement boils down to clearly established Key Performance Indicators (KPIs) at the onset of the engagement. With both agency and client in sync on PR KPIs, it is far more likely you will be measuring the metrics that matter – and that makes an impact. 
Interested in learning more about how we measure PR results for clients?
Get in touch with Bluetext
.