In a recent post, we described the value of metrics-driven PR to ensure that revenue and lead-generation goals are a key focus of every public relations program.  A metrics-driven PR program is even more valuable in the crowded marketplace of cybersecurity, where literally hundreds of start-ups and challenger brands are competing for the growing investments from government agencies, enterprise corporations, and businesses of every size struggling to figure out their cybersecurity defenses.
Dunbar Security is a company whose focus on metrics-driven PR was key to their marketing and sales strategy. Dunbar has been a leader in the security space for nearly a century. Its iconic red armored trucks are visible and instantly recognizable in cities around the country, still retaining a look of the 1930s in a modern wrapper. With a client base and brand that would be the envy of any services company, it decided to add a cybersecurity division to complement its physical security relationships and turned to Bluetext to design and execute its go-to-market strategy.
Bluetext helped launch its first product, the industry's first open source active response platform. To achieve the goals Dunbar had set, Bluetext developed a program of announcements and nuts and bolts media outreach, combined with a thought leadership component to broaden its visibility into the cybersecurity marketplace.
After analyzing Dunbar's initial brand footprint, it became clear that its name in physical security, while an important and key asset, would not in and of itself translate into a successful product launch. What was needed was to leverage that name as a way to separate itself from the pack of start-ups in the market – for potential customers, having a hundred-year history means not having to worry if the products and services would still be around in five years – as well as differentiating its open source platform from the proprietary offerings of competitors.
The Bluetext solution was to secure bylined articles in key vertical as well as business publications that primarily focus on the value of an open source solution for an active response while reinforcing the brand's iconic history and longevity to subtly distance itself from other start-ups.
Bluetext, working with Dunbar's executives and subject matter experts, crafted a series of bylined articles for vertical publications in the cyber arena as well as for other vertical markets that are regulated for which having a response platform like Dunbar's can help them meet their legal and regulatory requirements, such as healthcare and financial services. Our team of public relations professionals used its expertise and relationships to place dozens of bylines and coverage articles to spread the Dunbar message far and wide.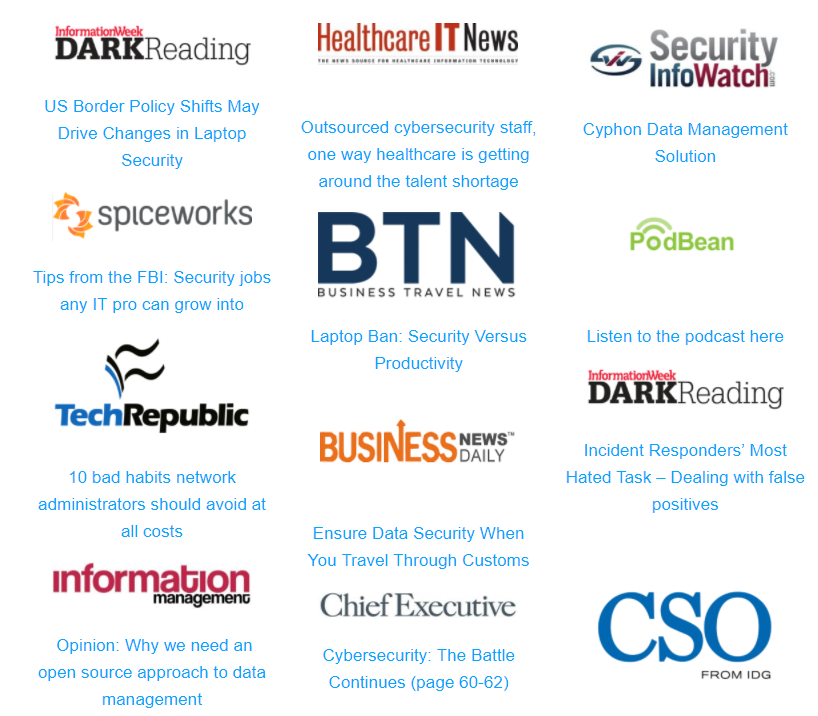 Using cloud-based analytical tools to measure reach and scope as well as the share-of-voice of the program, Dunbar was able to achieve success in the market far more quickly than it had hoped for.