When it comes to reaching and selling to government agency decision-makers, a colleague of mine often smartly reminds our clients and prospects of the following: there is no "government." By that, he means there isn't this single, monolithic entity you can build B2G PR and B2G Marketing campaigns around. 
It is far more nuanced; not only between DoD, civilian, homeland security, intelligence, federal, state, and local but often down to specific agencies. Or in the case of DoD, specific Bases, Programs, and Offices you may want to reach, such as The Joint Artificial Intelligence Center (JAIC), Project Convergence 21, Army Futures Command, DHS Science and Technology Directorate (S&T), StateRAMP and so many others. 
The Account-Based Marketing (ABM) approach (which encompasses Account-Based PR as well) has been around for decades – often a core concept for B2B enterprises to leverage data on a prospect's specific needs and priorities that they can then build highly customized lead generation campaigns around. ABM and ABPR are also relevant for government contractors, Federal IT providers, and others selling to the "government", because as we noted each stakeholder target is driven by different needs and priorities.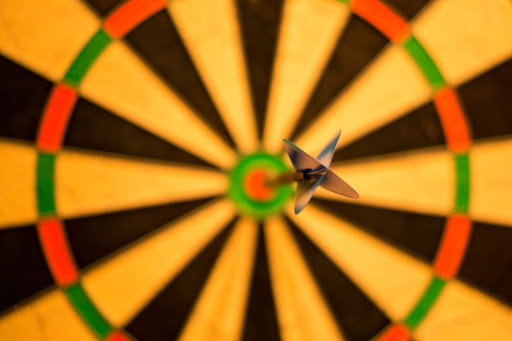 In my last blog post I looked at B2G PR and Marketing strategies for government contractors involved in M&A activity. Today's post is more broadly geared towards organizations looking to develop a highly targeted B2G Account-Based PR strategy to effectively reach, influence, and sell to specific government stakeholders.
Before embarking on this effort, consider these 6 strategies:
Tailor efforts to government acquisition cycle.
Sounds basic, but when you are working backward to build out a multi-month strategy it matters. If you build a PR campaign that starts too late (or early) you will not be hitting decision-makers at the optimal time when they are primed to be thinking about buying new products and technologies. 
You know the Federal fiscal year by heart (Oct. 1 – Sept. 30), and that State fiscal years vary slightly state-to-state but most run July 1st-June 30th). Recognizing that agency decision-makers will cycle through various stages of the buyer's journey during these months, PR programs should tailor content and PR efforts to align with that calendar. Depending on how well known your brand is to the decision-maker(s) you want to reach, winter and spring may be better suited to awareness and education campaigns. Thought leadership in the form of speaking, byline articles, ads, and sponsored content can start the process of making your brand more present to relevant audiences. As summer approaches the buyer mindset shifts more to decision mode, so pushing PR efforts further down the funnel can mean case studies, webinars, white papers, and lead gen paid social campaigns speaking to highly specific target pain points and solution benefits make more sense. PR during this time should also call out clear differentiators relative to competitors. As September approaches and agencies accelerate buying, PR can be utilized to really hone in on specific individuals to make sure they have the full brand and solution story.
Account for contract vehicle structure 
Indefinite Delivery/Indefinite Quantity (IDIQ), GSA Schedules, Governmentwide Acquisition Contracts (GWACs), BPAs, Small Business Set-Asides and, well you get the picture. There is no shortage of contract vehicles that a B2G organization is pursuing at any given time. Each vehicle has its own requirements, which means that decision-makers may be looking for different messages. For a single-award IDIQ, you may need to center PR activity around your own capabilities and ability to deliver as a single vendor. For other vehicles, PR needs to account for the strengths of multiple vendors. Each account or agency-based PR campaign should account for contract vehicles if your efforts are specific to one vehicle. 
Approach B2G PR as you would advertising
PR and advertising are not the same. But they share commonalities when it comes to effective campaigns. For one, you can't just hit agency decision-makers once or twice and expect those efforts to be sufficient to make an impact that lasts weeks or months through the buyer's journey.
Like advertising, repetition matters. Unless it is the Super Bowl, brands don't just buy a single ad and then return to regularly scheduled programming. For B2G, you have to not only hit prospects over time but do it through multiple channels. If you are targeting a specific Army base, a PR campaign can develop messaging and content around specific programs at that location. These efforts can be buffeted by paid media campaigns that are geo-targeted around the base locations. 
Finally, despite COVID-19 and expanded remote work, your buyer is likely to still be commuting to and from government offices, bases, or facilities at least part of the time. Beyond reaching decision-makers through earned and paid media, consider Out-of-Home (OOH) advertising on billboards, transportation, and public transportation in the early brand awareness phases of your ABPR campaigns. The diversity of channels you can push messages across – in addition to the frequency – is a powerful combination if correctly targeted.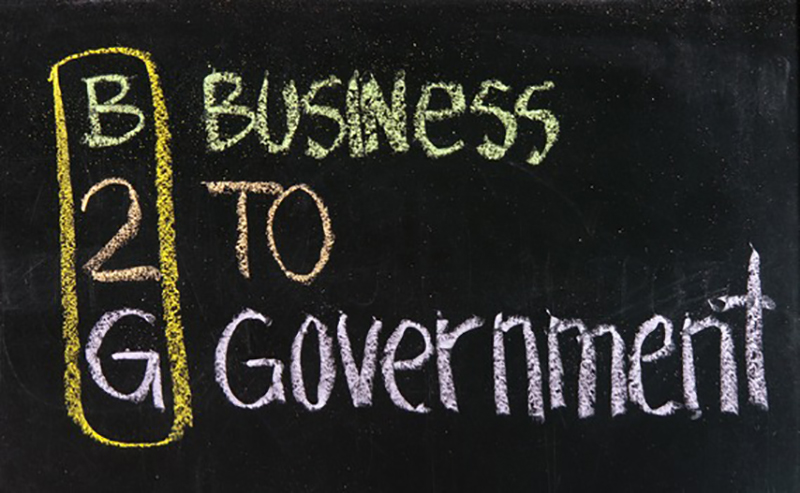 Participate, differentiate, dominate
If you are a well-known commodity within the public sector great, PR to support contract pursuits won't require a lot of focus on establishing brand credibility. But there are thousands of firms selling to the government, and even if one agency or DoD unit knows you, others may not. Or they may know you for some products and services but not others. 
The point is, securing inclusion in articles in government publications about trends and challenges of interest to agency decision-makers can be critical. So if you are a lesser-known brand, step one is to participate: start participating in conversations even if it is alongside competitors. "No one gets fired for buying Microsoft" is an enduring adage, but if your brand is listed alongside larger competitors and multi-billion dollar government contractors, it can raise brand credibility. Then, once you start participating in media articles, there is an opportunity to differentiate your technology from competitors. What makes you different? How are you better positioned to enable mission success? Finally, you can start dominating conversations, driving the conversation as a market thought leader and innovator. 
Tailor PR content for top-down and bottom-up approaches
The straightest line to securing government contracts often leads to the senior-level leadership involved in direct buy-in for vendor products and services. But depending on what you are selling, bottoms-up PR and content development can have value. Think about the ultimate users for services like DevOps, technical audiences that can get exposed to your brand and capabilities. If a team of developers or developer managers pushes senior leadership to evaluate your solution that will carry significant weight.
As you develop a PR and content strategy, consider the level of content to reach varying audience levels. Technical content that resonates with product/technology users won't have the same impact with senior leaders more focused on mission success and doing more with less. 
Get creative
Account-based PR for B2G has been upended by COVID-19. In-person conferences, events, and demo days that offered an opportunity to reach agency decision-makers directly pre-COVID are gone and will be slow to return in full force. At the same time, large chunks of the sales process have shifted from physical to digital. 
B2G firms that have succeeded over the past year stayed nimble and creative in reaching these audiences. Some are evaluating and deploying Digital Briefing Centers as a way to surround prospects with thought leadership, rich content, and interactive UX and recreate the in-person premium briefing experience lost during the pandemic. Elevating your brand and solutions above the crowd is always a challenge, even more so in a digital world where the barriers to entry drop dramatically.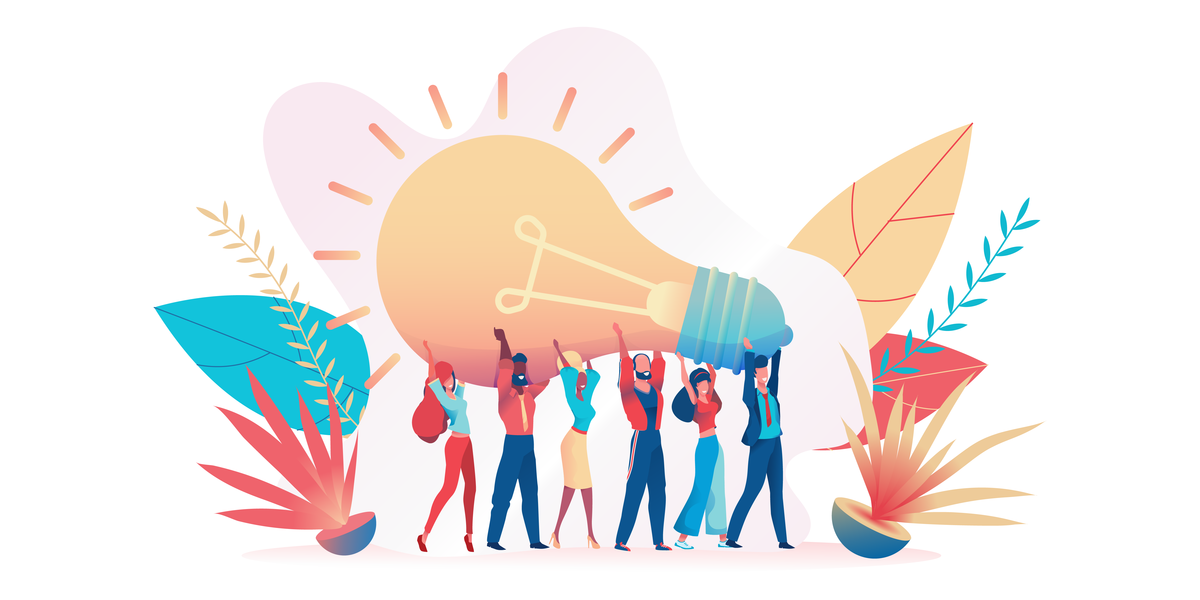 If you are a B2G brand interested in exploring integrated PR and marketing campaigns that target specific government agencies, programs, or decision-makers, give Bluetext a holler as we'd love to chat.