In a year when in-person events and meetings aren't possible and Zoom-fatigue has set in, you need a way to virtually interact with your audiences in an engaging way. Here at Bluetext, we've spent a lot of time perfecting our digital experience platform to help you connect with your audience. Keep reading to learn more about our briefing centers.
Targeted Audience Experience 
As with any experience, you'll want to tailor it to your specific audience. Whether your goal is to disseminate thought leadership or acquire leads, your messaging and resources should support your goal. While it's difficult to create a custom experience for each user, our Digital Briefing Center platform supports creating custom virtual experiences for different audiences. This empowers you with the option to create a one-size-fits-all experience or multiple tailored experiences. 
While we understand many tailored experiences sounds great, that can easily turn into a lot of content creation and maintenance. That's why we work with every client to provide experience-based recommendations for your Briefing Center. Ultimately, we recommend leveraging your existing content alongside some tailored content for your audiences. Bluetext has plenty of experience creating content, see some of our work here. As a full-service marketing agency, we will help you create a content marketing strategy to ensure your content is valuable, engaging, and worthwhile for your audience.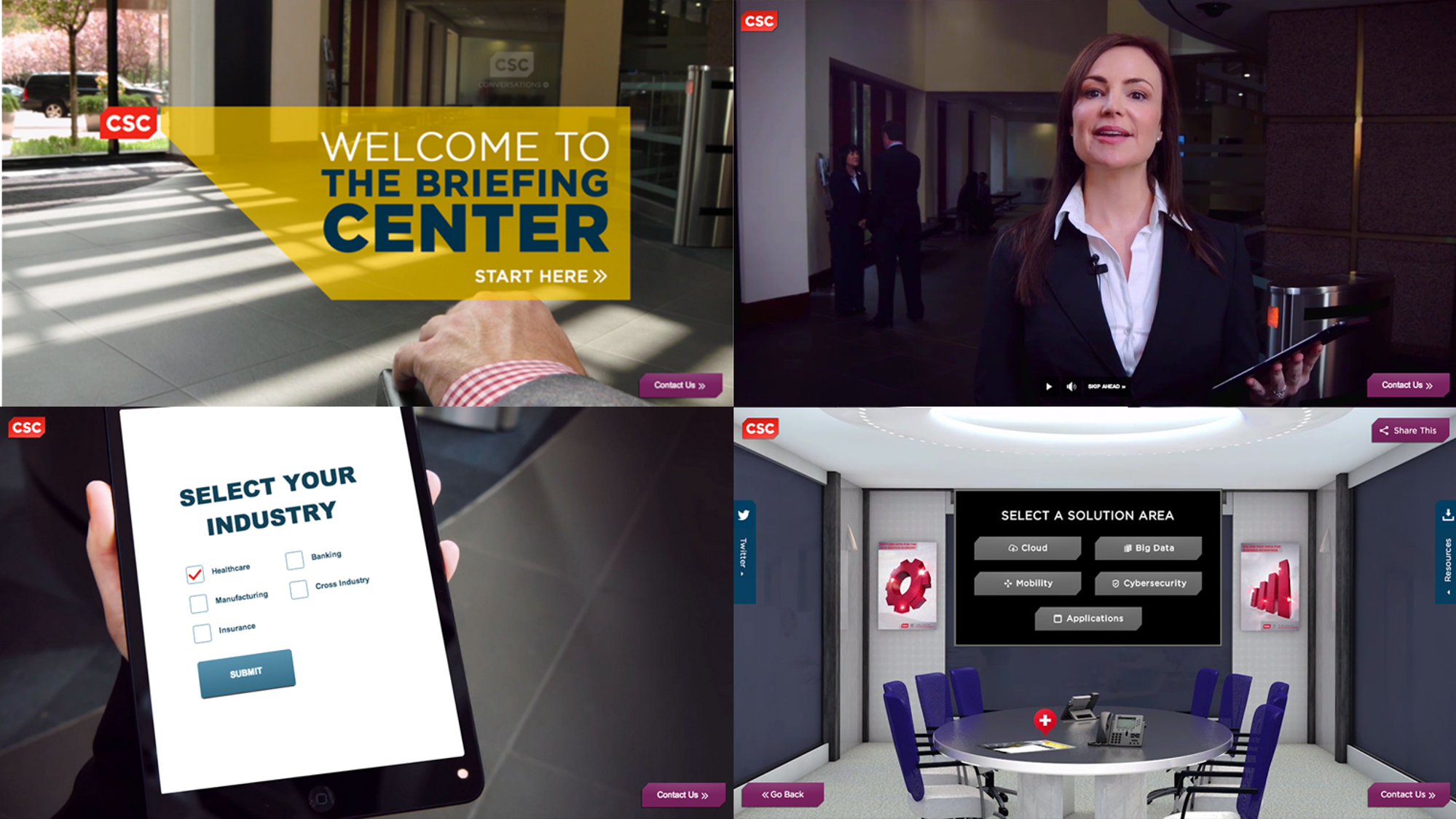 User-Approved Design 
As with any virtual event, it's about the experience for your audience. From inception to launch, we've worked with our in-house UX experts and our clients to come up with the best design with the end users in mind. That means regardless of the content you end up using, our design will help it shine and push users to convert. 
As a user visiting a Briefing Center for the first time, you can expect a welcoming and straightforward design. Here at Bluetext, we prioritize user experience design and go the extra mile to emulate a live in-person experience. For example, what would a user expect at any traditional event? Perhaps to enter a conference center lobby and be directed with agendas and introductions. So why not replicate that across a digital platform? A streamlined user journey is something we provide in any virtual experience, website design, or platform. With the ability to gate the experience for new users, you can capture key contact information for your CRM. As a return user, bypass the gate to access the experience with ease.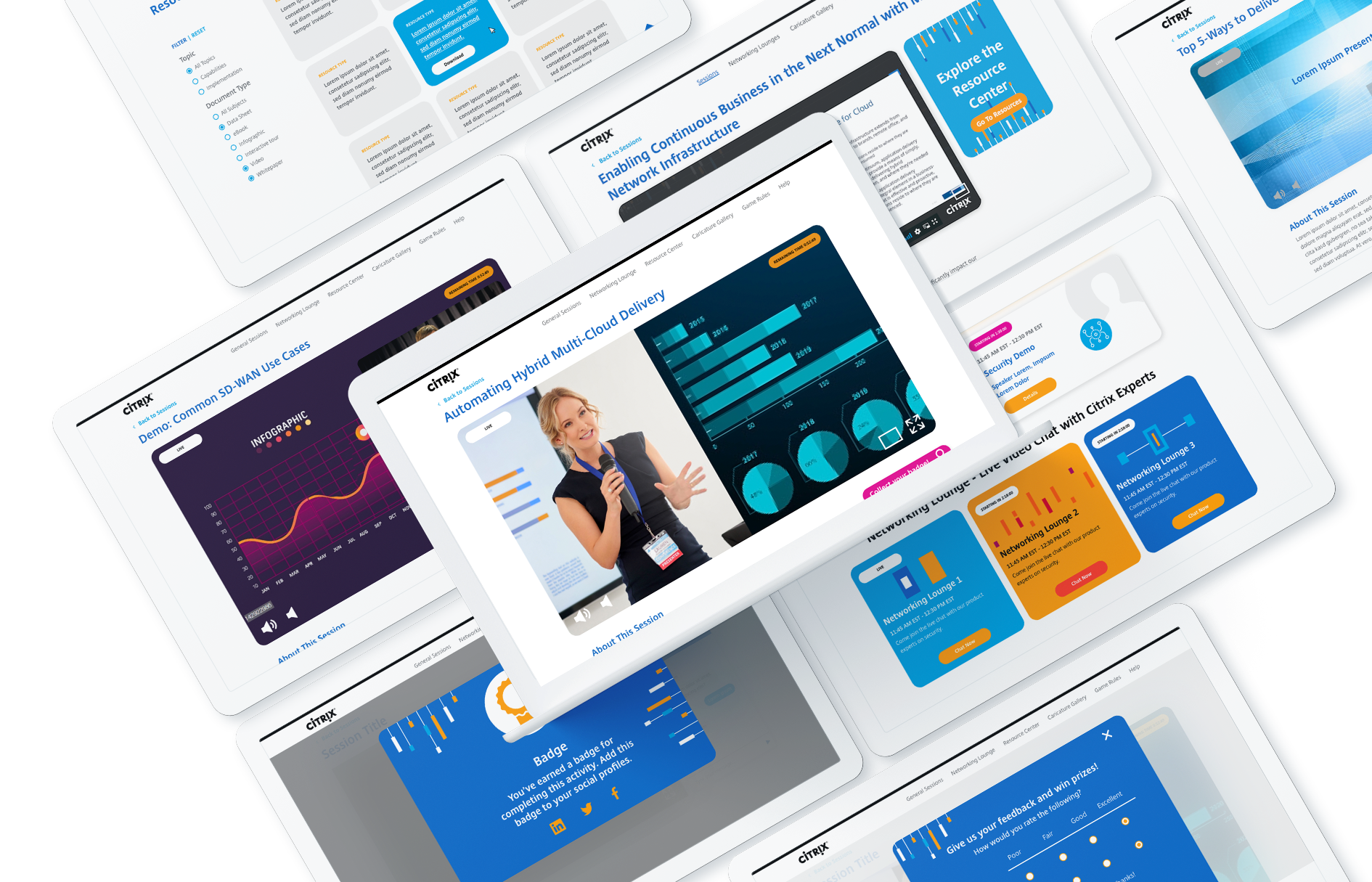 Connecting With Tailored Content
Every Digital Briefing Center uses tailored content specifically to meet your audience's needs. From custom 3D environments to professionally recorded stakeholder briefings, your Briefing Center will convey key messaging in a personalized way. When you can't meet your prospects in person, at least create the illusion of an in-person experience. Additionally, implementing live video and text chat capabilities can have your team on standby ready to talk with them.
Don't let custom content intimidate you. Our team has mastered the remote video recording process. Using a comprehensive recording guide and video chats, we walk you through how to professionally capture any speakers you want to host in your experience.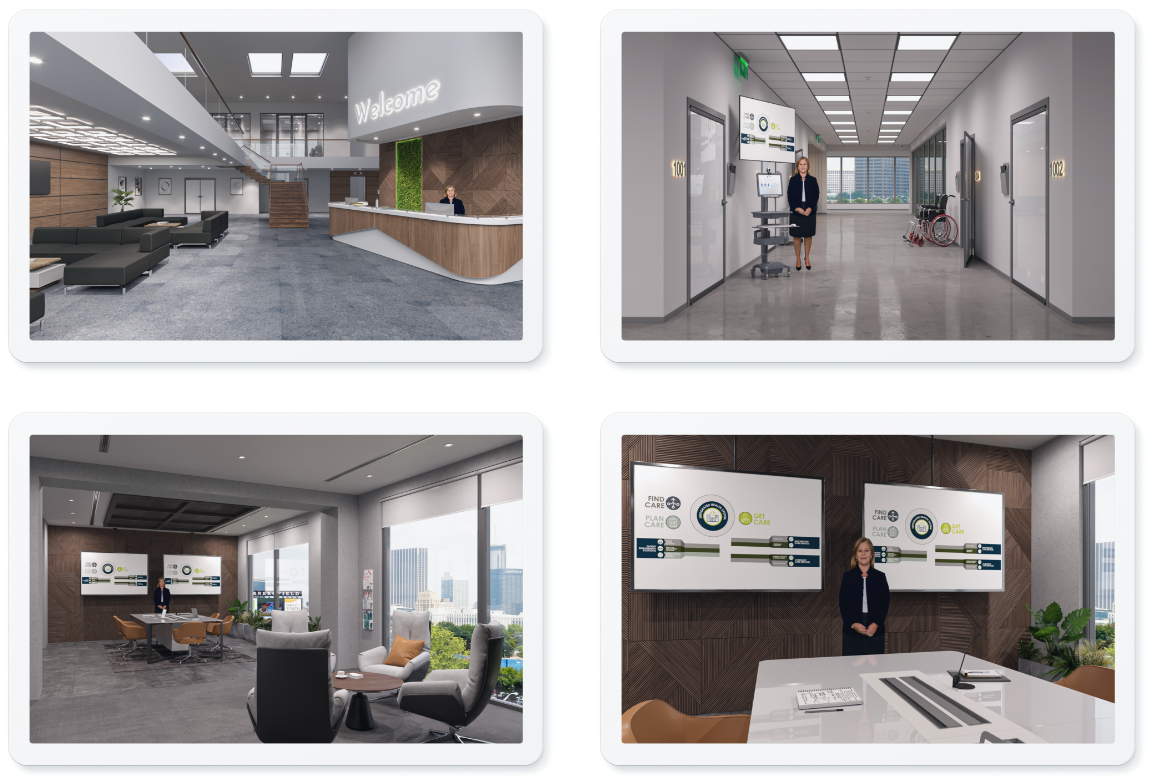 A Partner You Can Trust 
So you've decided on creating your own digital experience. What comes next? Bluetext has the industry knowledge to guide you step-by-step from discovery to video capture to launch. Want to learn more? Watch our video and contact us today to learn more.